Case Study
Geometric lines and Dekton as a key feature
SKZ Atelier de Arquitectura e Design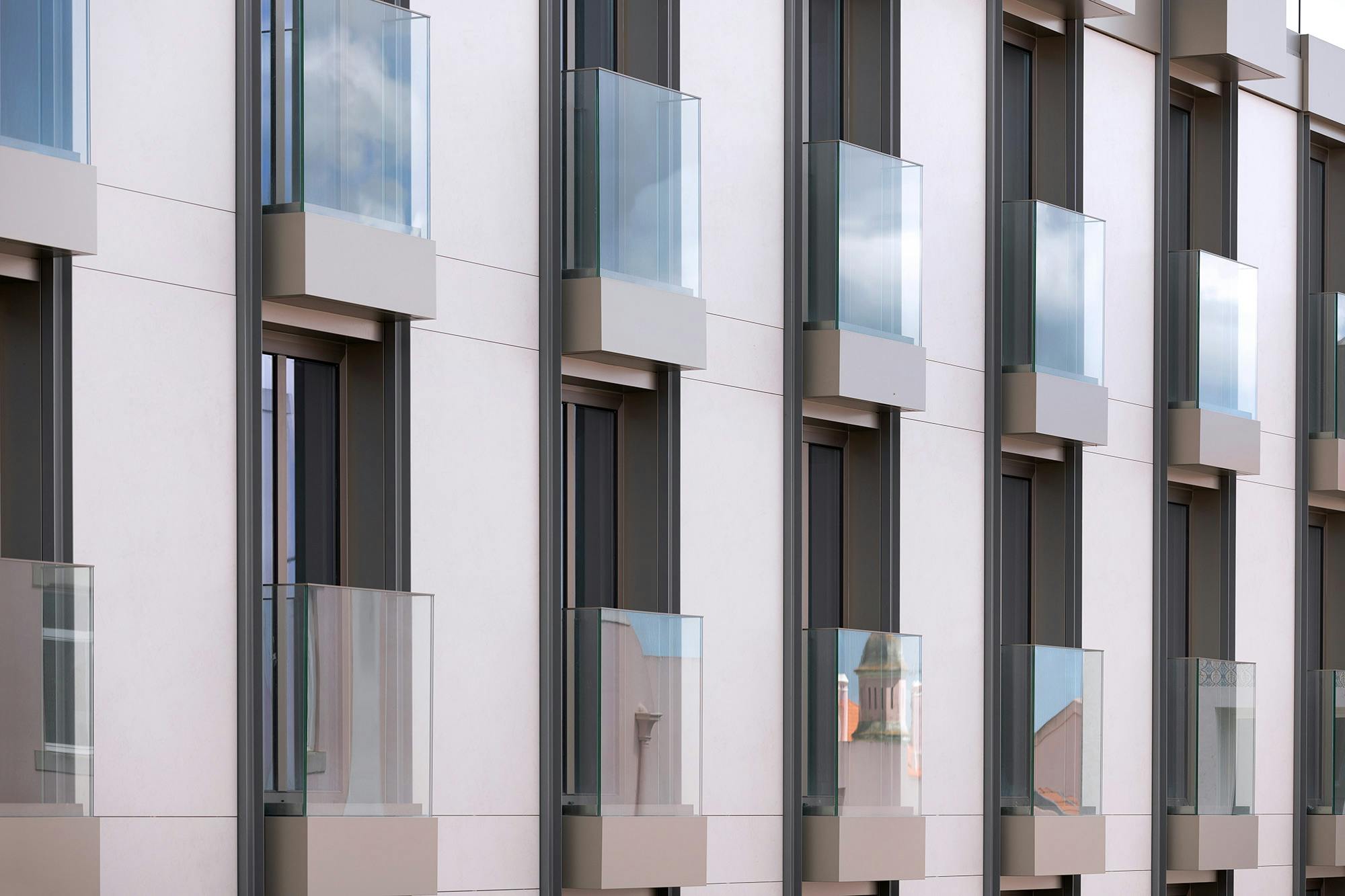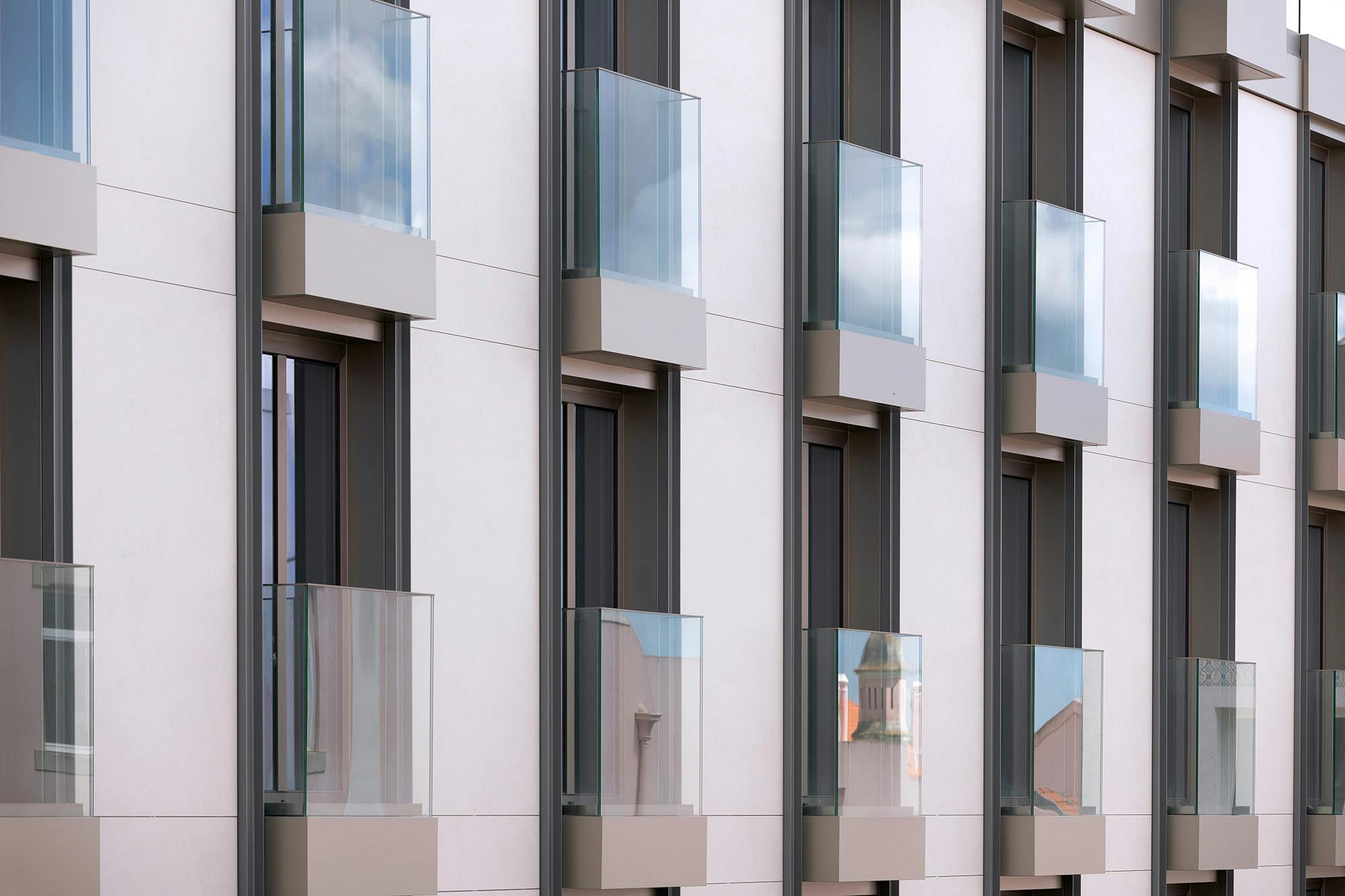 Location
Lisbon, Portugal
Application
Ventilated facade
Architecture / Design
SKZ Atelier de Arquitectura e Design
Located in the heart of Lisbon, this newly built residential building displays a contemporary façade with geometric lines, in keeping with other buildings in the surrounding area. Designed by the architects from SKZ Atelier de Arquitectura e Design, the façade shows a striking combination of vertical lines with an interplay of light and shadow.
The Dekton-clad façade gives character to this new apartment complex by the developer Reformosa and built by Teixeira Duarte. The choice of Dekton as the main material has resulted not only in a uniform and balanced aesthetic, but also durability and strength. 'Dekton played a part in making the construction of this façade possible thanks to the versatility and ease of installation of the material,' explains the studio.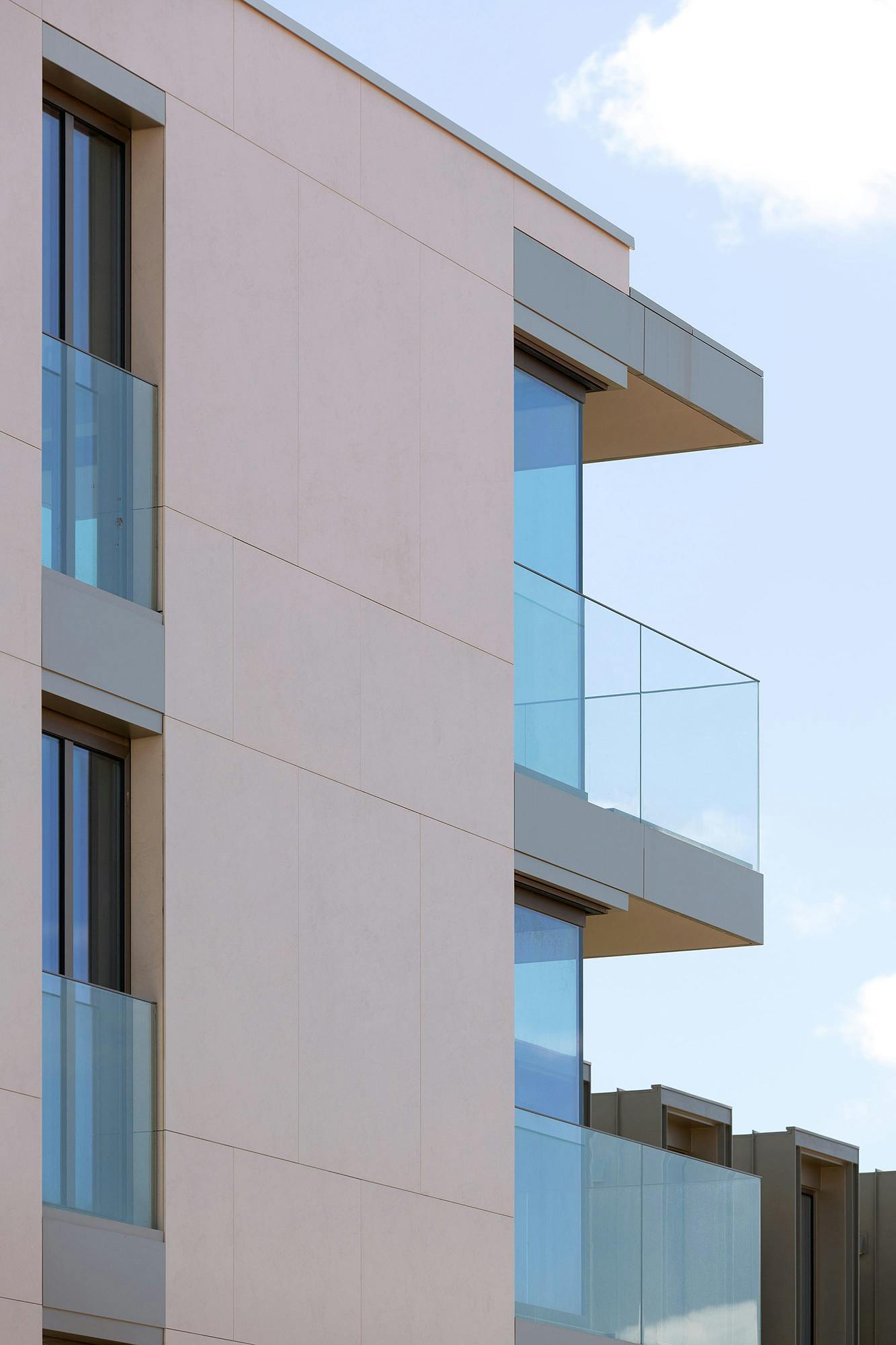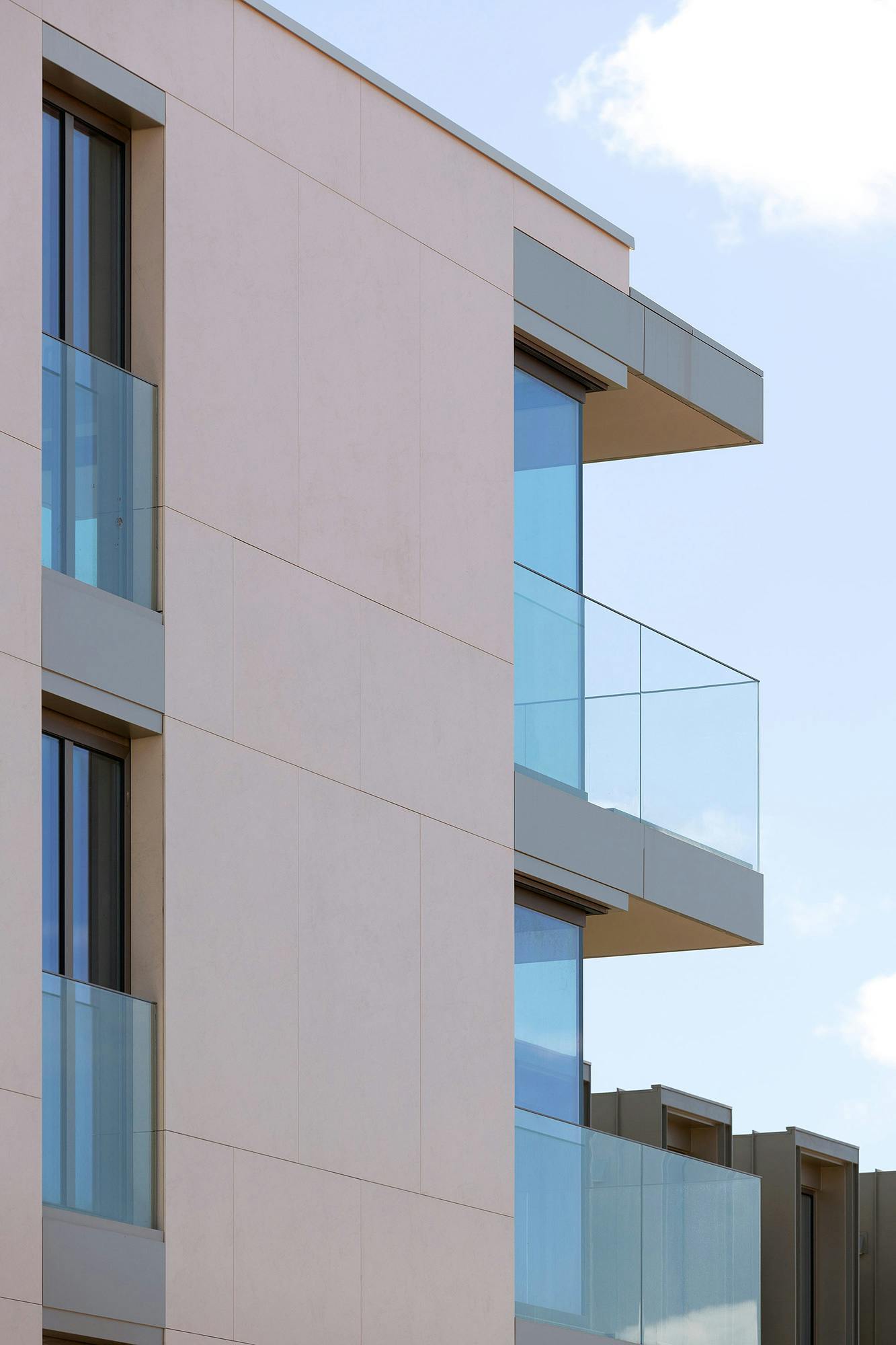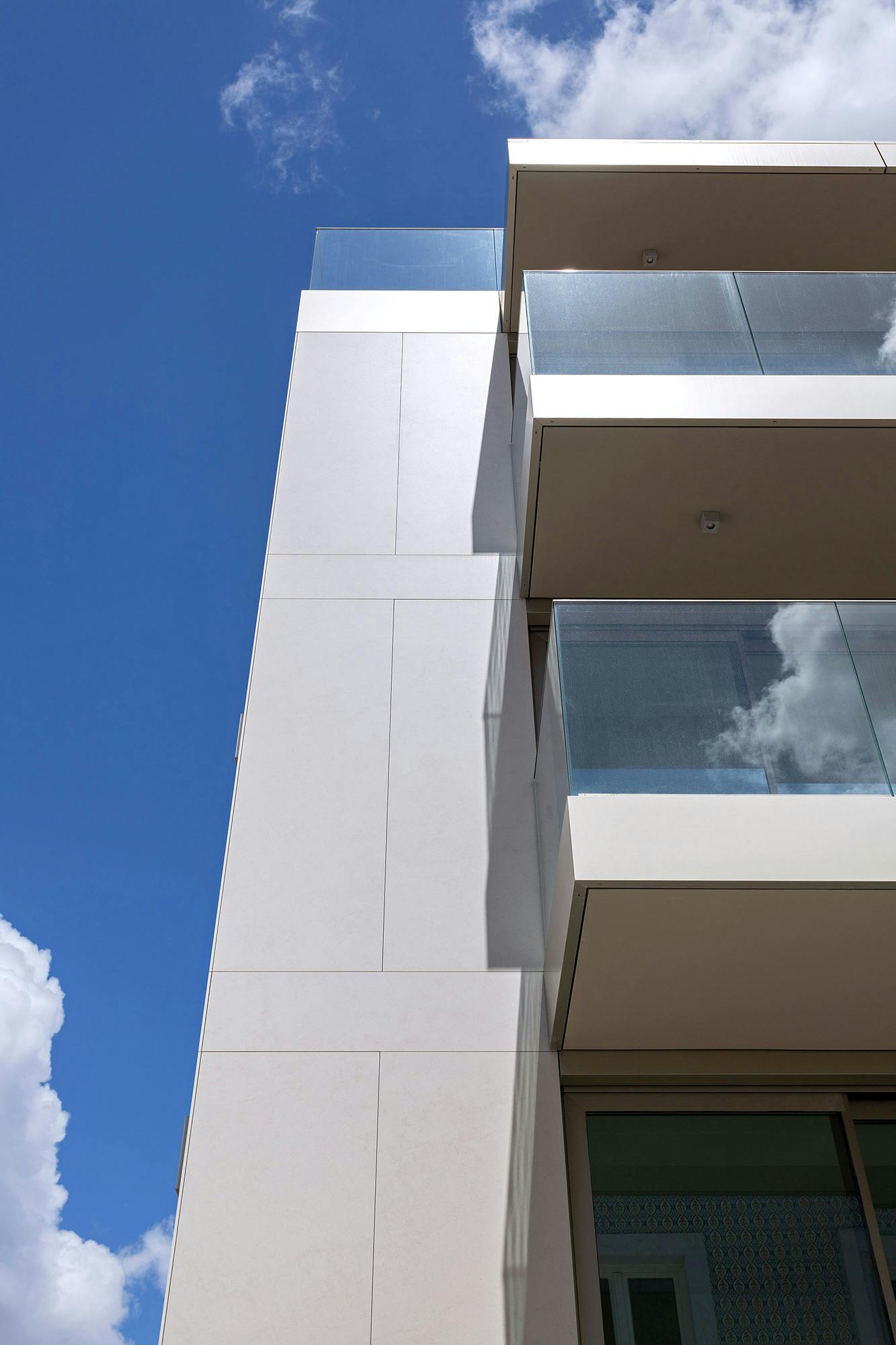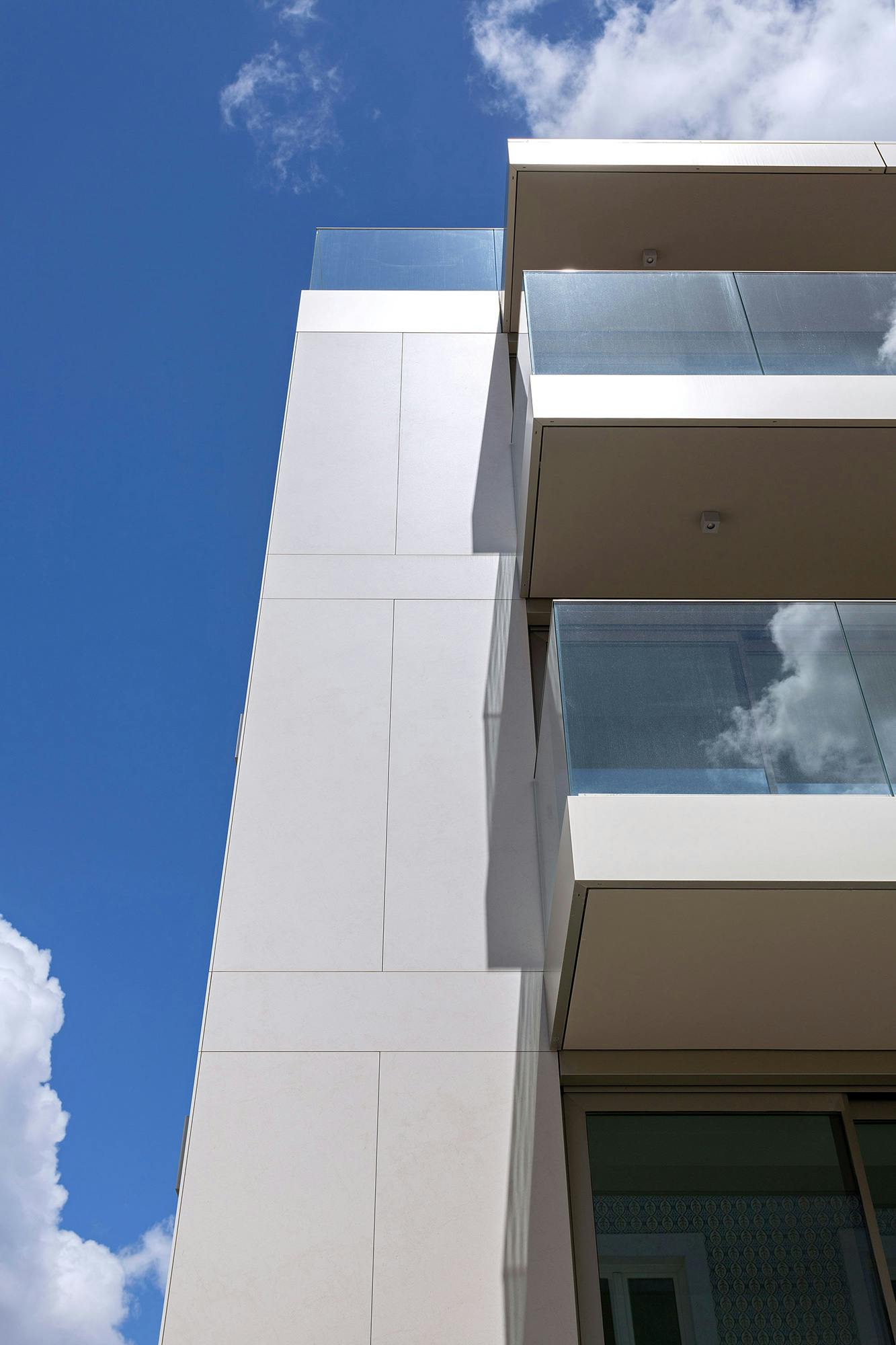 The designers went for the Irok colour, which creates a soft, faded shadow effect in the cream colour range. The warmth of this colour inspired by limestone rocks brings a timeless beauty that makes this façade blend perfectly into its surroundings.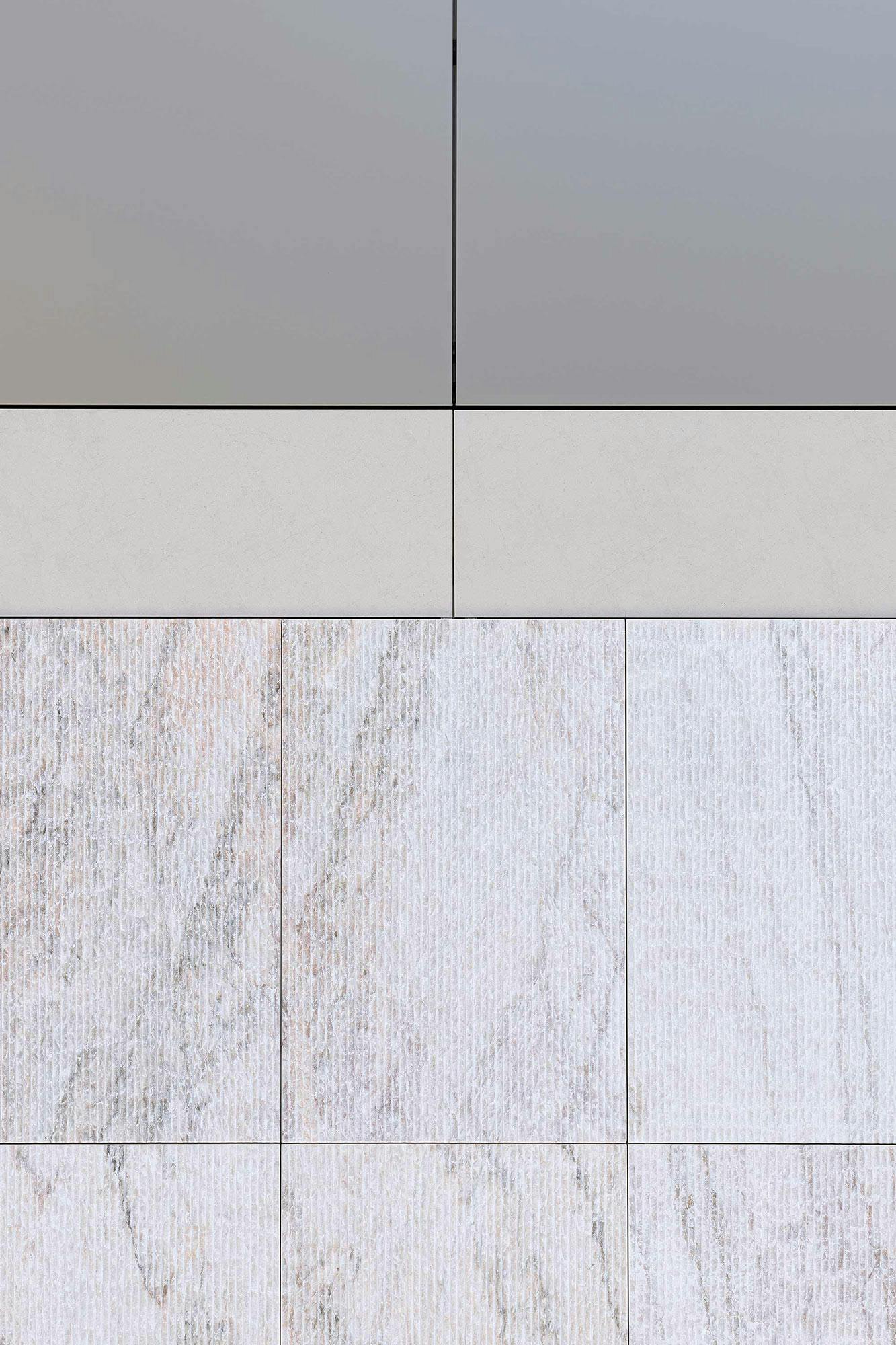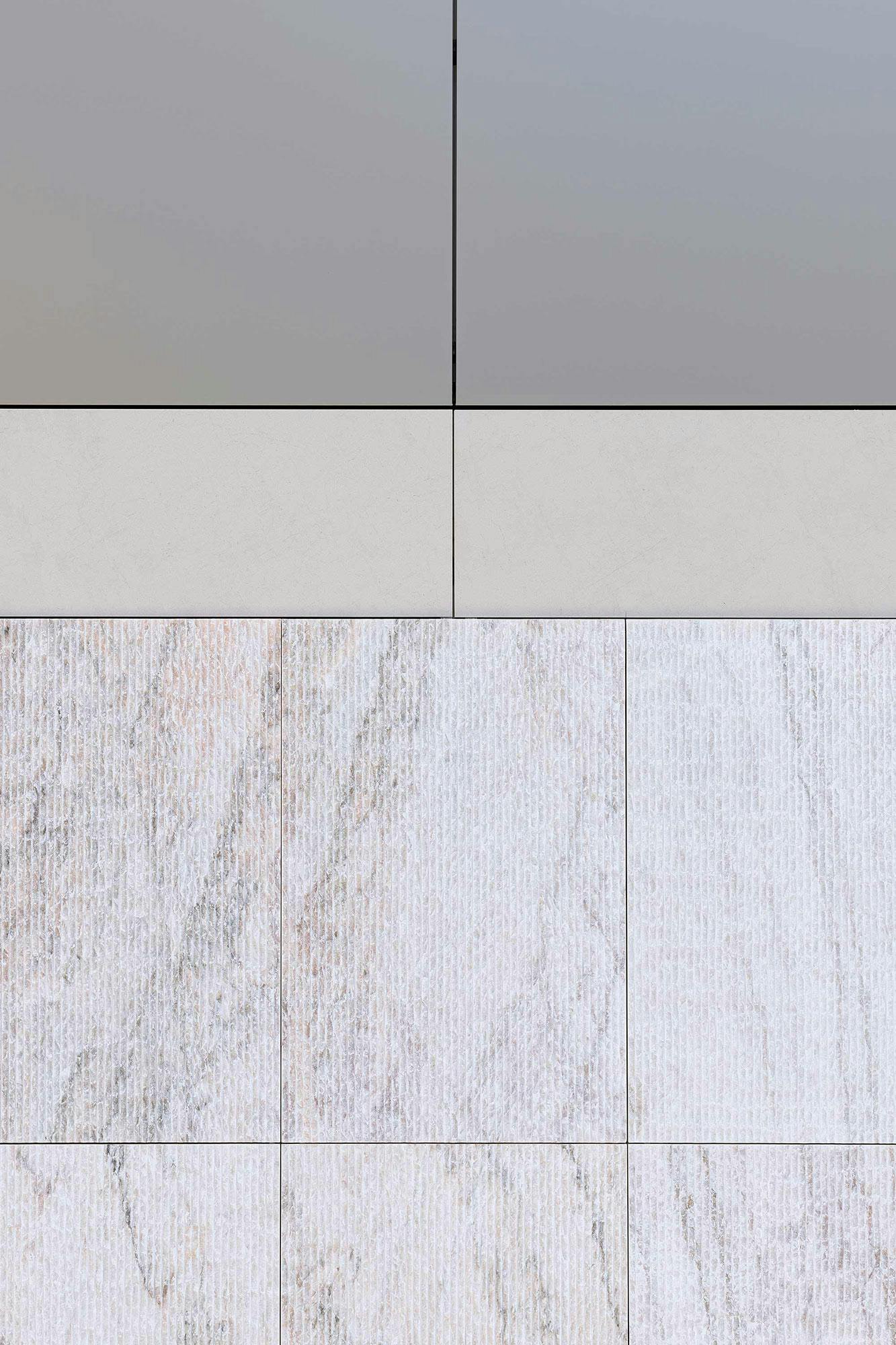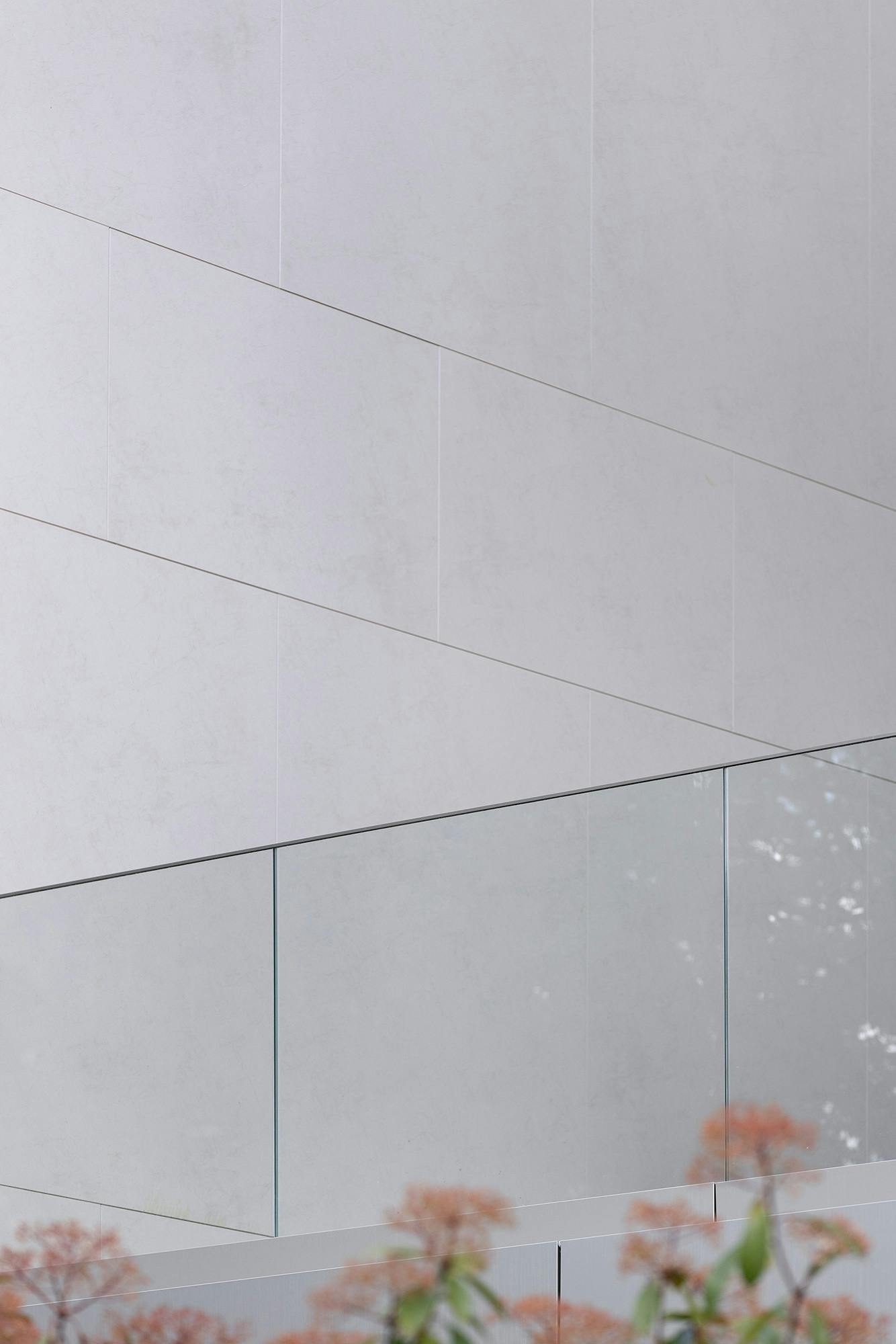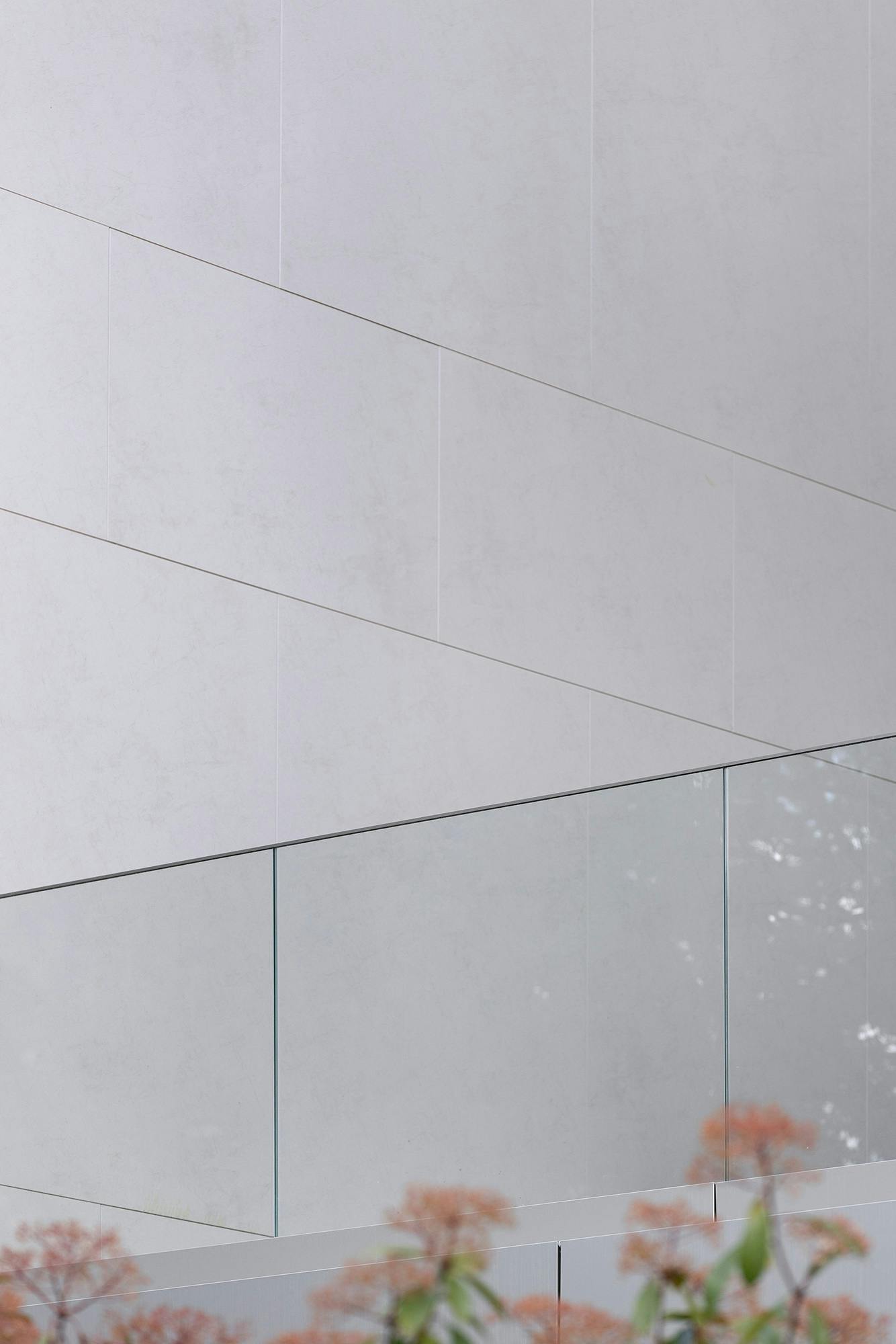 The architects decided in favour of Dekton mainly because of the possibility of having slabs of a large format and size 'which allow for a better stereonomy of design'. Furthermore, other determining factors such as the ease of maintenance and durability of Dekton led them to choose this Cosentino surface. Resistant to scratches and sudden changes in temperature, Dekton is an optimal solution for façades in geographical areas such as Lisbon, where the climate varies greatly from season to season. 'The heat control and its texture inspired by natural stone' finally convinced the architects.
A ventilated façade with concealed fixing system
This is a system certified by Cosentino's European Technical Assessment (ETA) 14/0413 and allows, as in this project, the use of 12 mm thick Dekton panels, which means a greater lightness, i.e. 30 kg/m2, compared to the use of natural stone. Cosentino pieces can be supplied with the grooves from the factory, which reduces installation time and allows the fitter to improve their performance on site.
One of the studio's major architectural challenges was to achieve a façade with a concealed anchoring system, which was made possible with Dekton. The ventilated façade was built with the DKT3 system, which consists of grooving the edge of the pieces in order to attach spot clips that are fixed to the vertical profiles and on which Dekton panels are placed.
Cosentino's materials used in this project