Case Study
A striking design for the new Hard Rock Hotel Madrid
Rockwell Group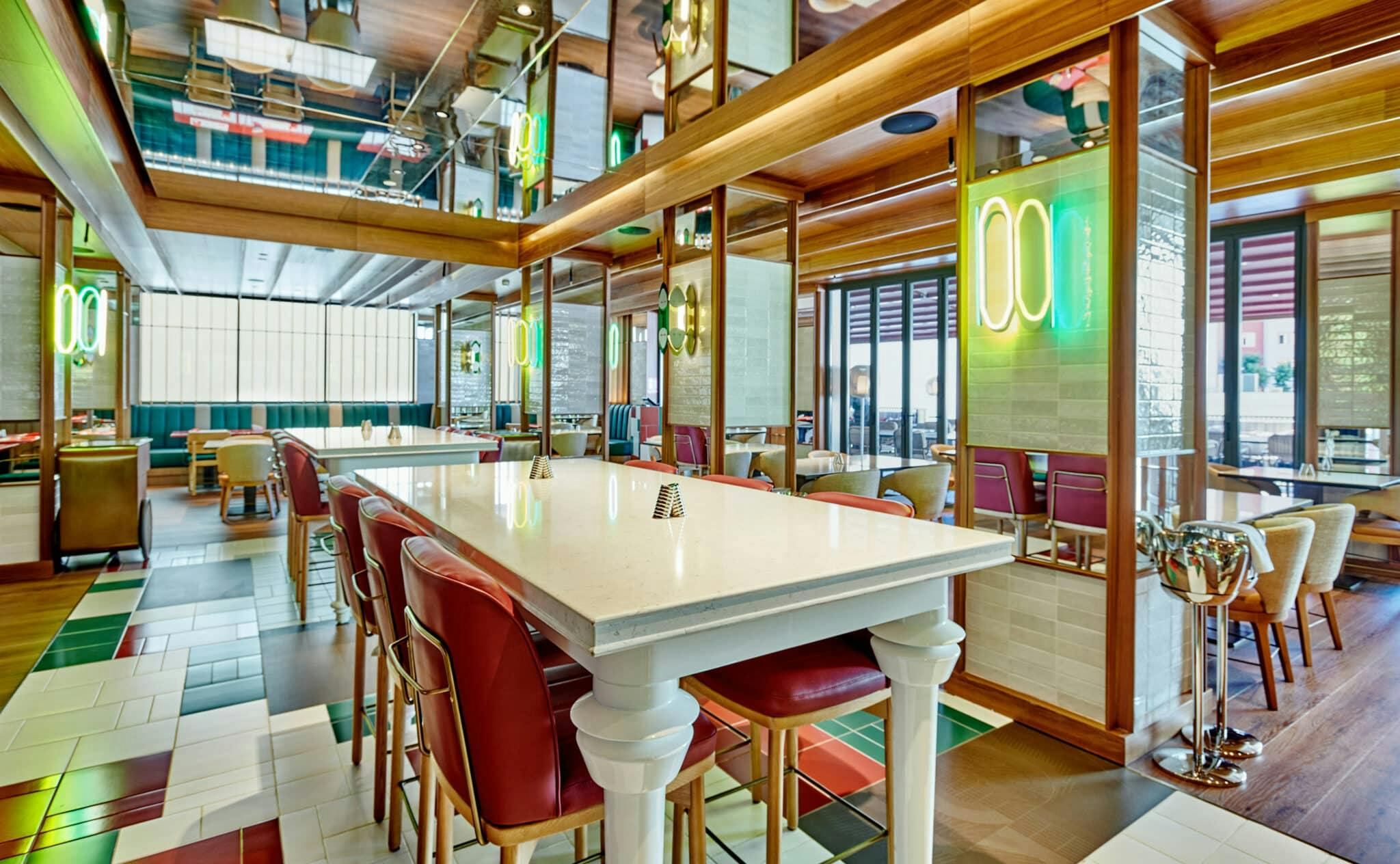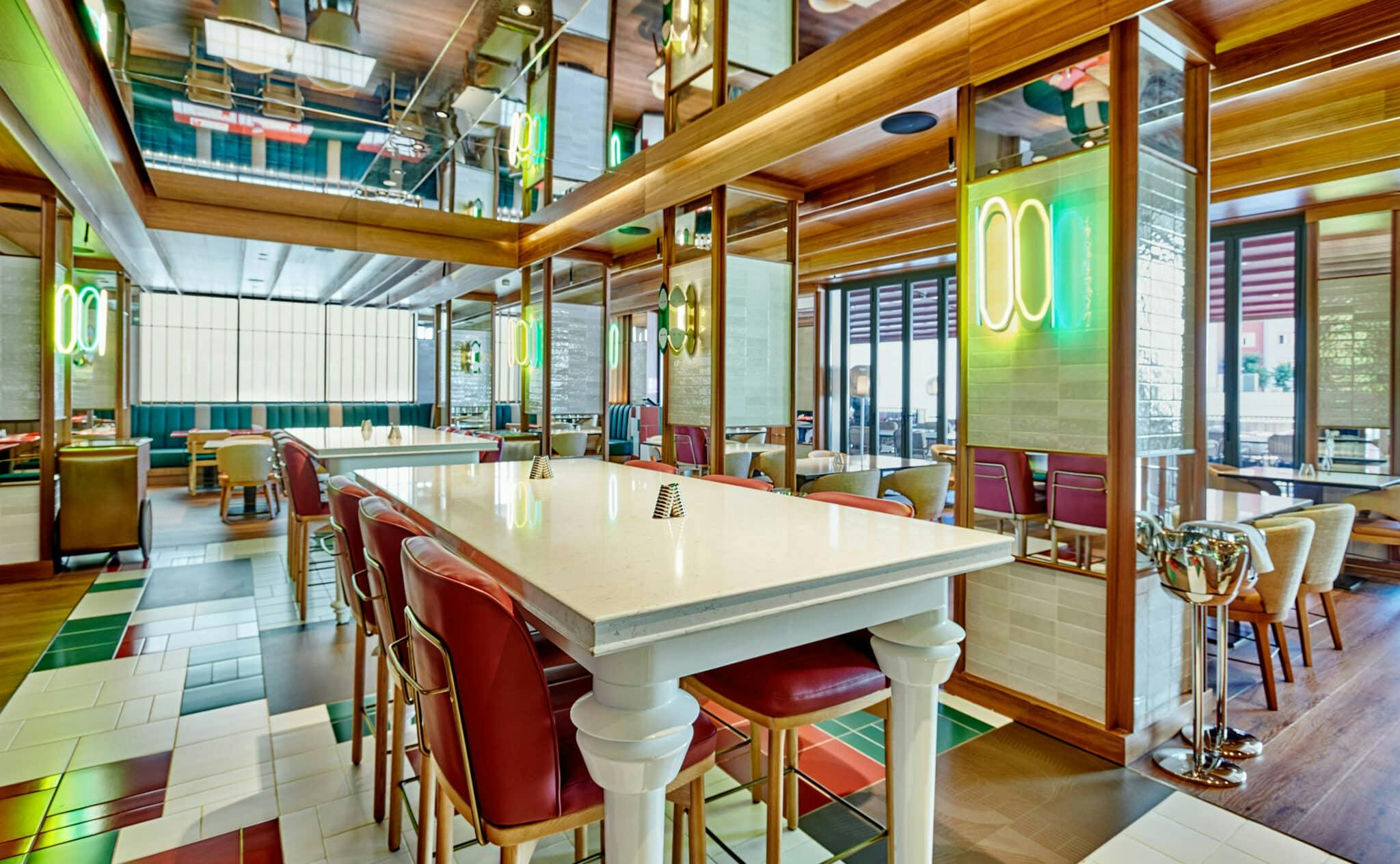 Material
Silestone I Dekton
Color
Silestone White Diamond, Coral Clay, Blanco Orion | Dekton Aura Bookmatch, Lunar
Photography
Craus Fotografía Arquitectura
Architecture / Design
Rockwell Group Madrid
Application
Furniture, countertops, walls, flooring
Thickness
Silestone White Diamond 12 mm and 1.2 cm I Silestone Coral Clay 2 cm I Silestone Blanco Orion 3 cm I Dekton Lunar 8 mm and 2 cm I Dekton Aura 8 mm
A customised design rich in textures
Located in the so-called Art Triangle, opposite the Museo Nacional Centro de Arte Reina Sofía (Queen Sofia National Museum Art Centre), the hotel's design unsurprisingly pays homage to Madrid's most popular and musical side. Vibrant colours and a modern concept run throughout the rooms, suites and common areas, where different shades of Dekton and Silestone have been used for wall claddings, fittings and furnishings.
"We were surprised by the versatility of the materials and finishes, so we also used them for furniture, fittings and different equipment in a wide variety of thicknesses", says Rockwell Group, the architecture studio responsible for the design of the new Hard Rock Hotel in Madrid.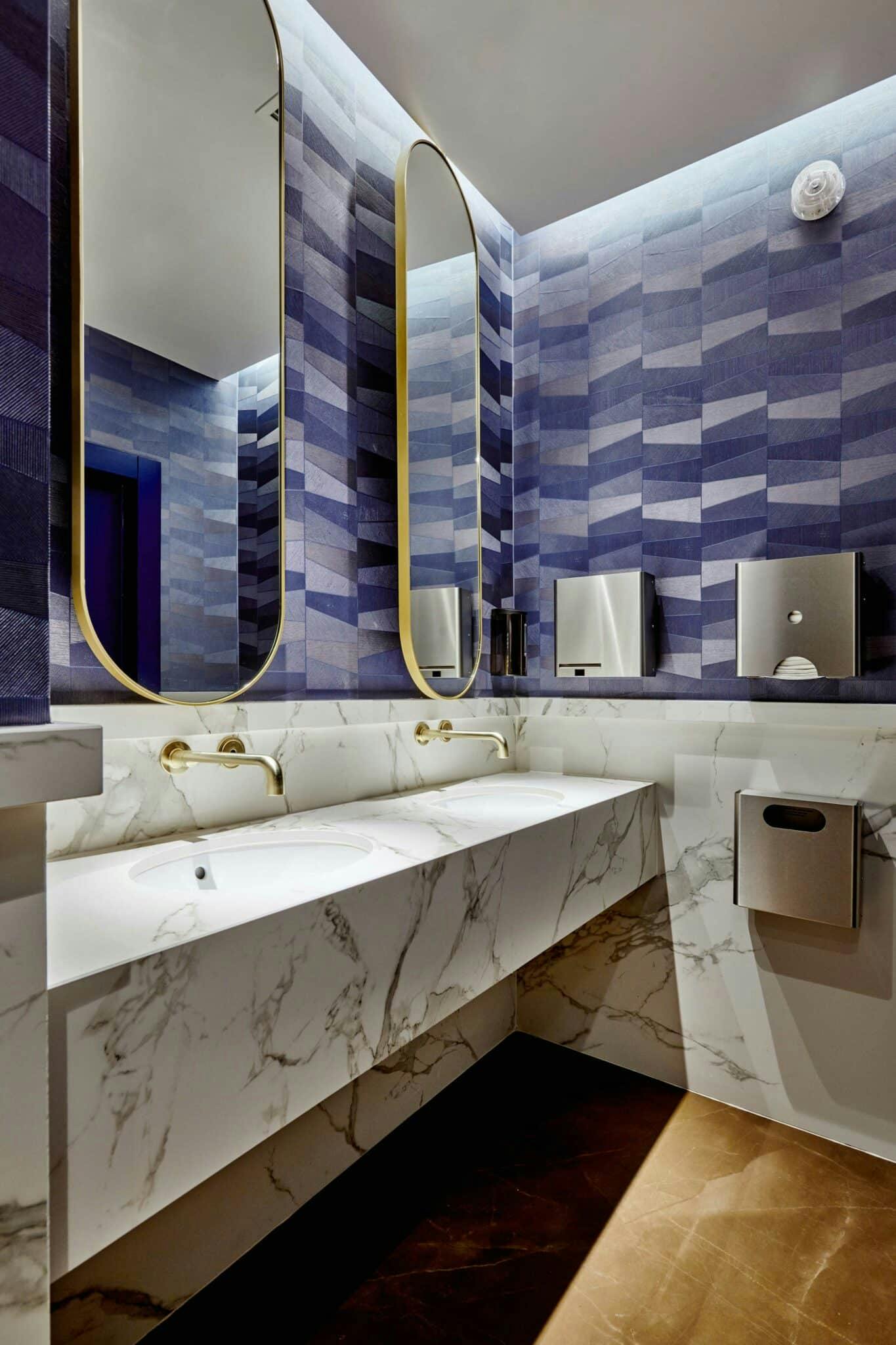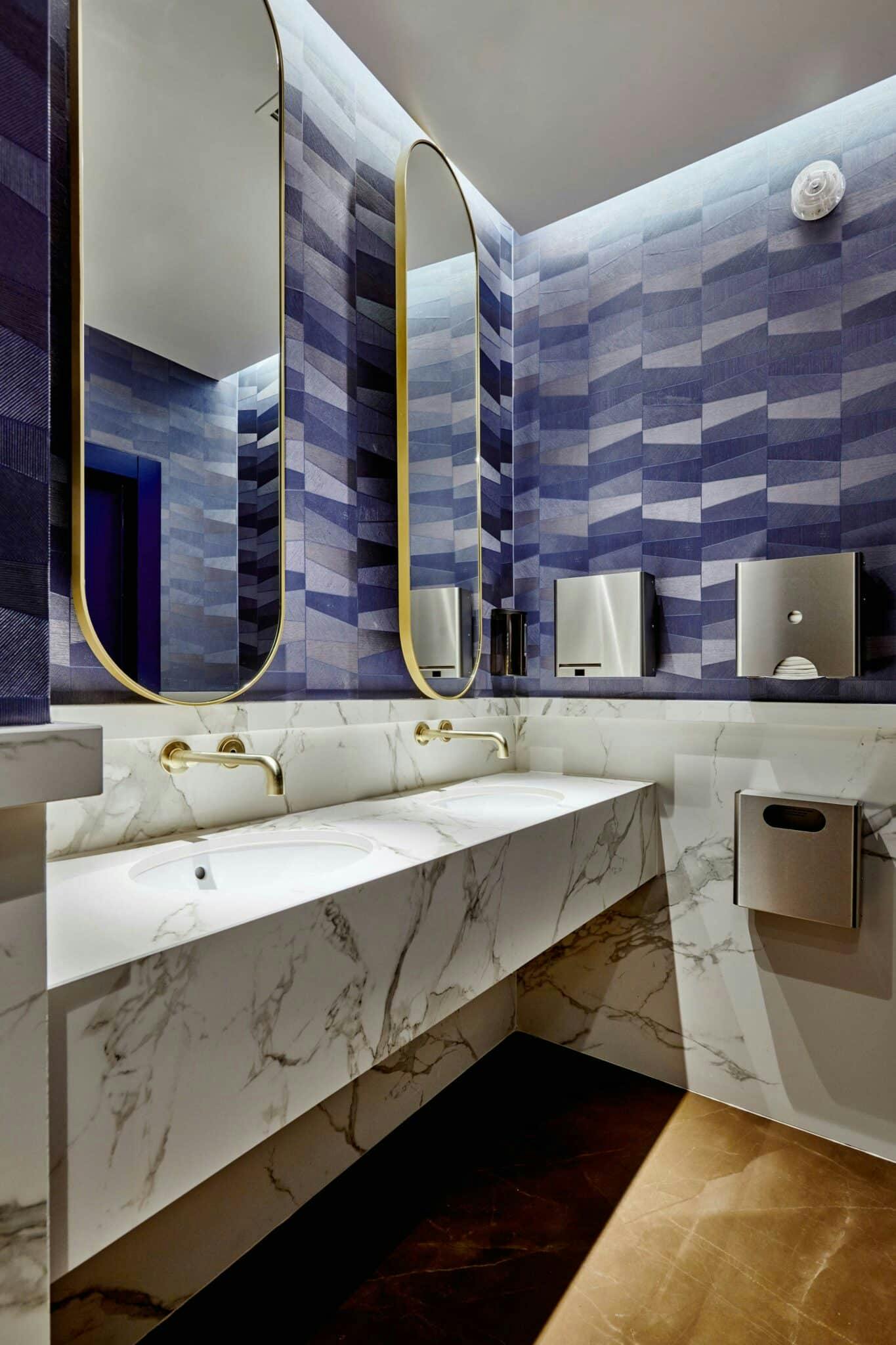 An example of many applications
"We worked with Cosentino to create customised solutions for the interior spaces of the Hard Rock Hotel Madrid, such as anti-slip finishes, large format tiles, cement look for the outdoor spaces and a unique, customised, terrazzo-look finish for the room showers and some of the furniture, which is a main feature of the design", say the architects. Specifically, Silestone was used for the cladding of bathrooms, countertops and table tops in the suites and for the bar countertops and table tops in the common areas. As for Dekton, it was used to clad the countertops of the bathrooms on the main floor, as well as for the flooring, steps and the swimming pool.
Do you need help with a project?
Contact our specialists for advice
Do you need help with a project?
Contact our specialists for advice
"It has been amazing working with Cosentino throughout the whole process, from the custom samples to the final design. The products were delivered on time and met all of the customer's expectations".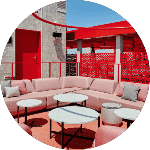 Rockwell Group
The chemistry between the studio and Cosentino was immediate and allowed Rockwell Group to meet the schedule and expectations of the customer, ASG Iberia. "Cosentino's technical team was a constant source of support, as they studied the project from the beginning. They provided solutions in terms of quality and design", explains the studio. Everything was taken care of in detail, creating personalised spaces that give the hotel its own identity, "such as the custom tile finish in the rooms that offered a durable solution with a beautiful design", they say.
Cosentino's materials used in this project