Case Study
Britannia, a historic hotel brought back to life with Dekton
Heimdala Naturstein AS & Heimdal Natursten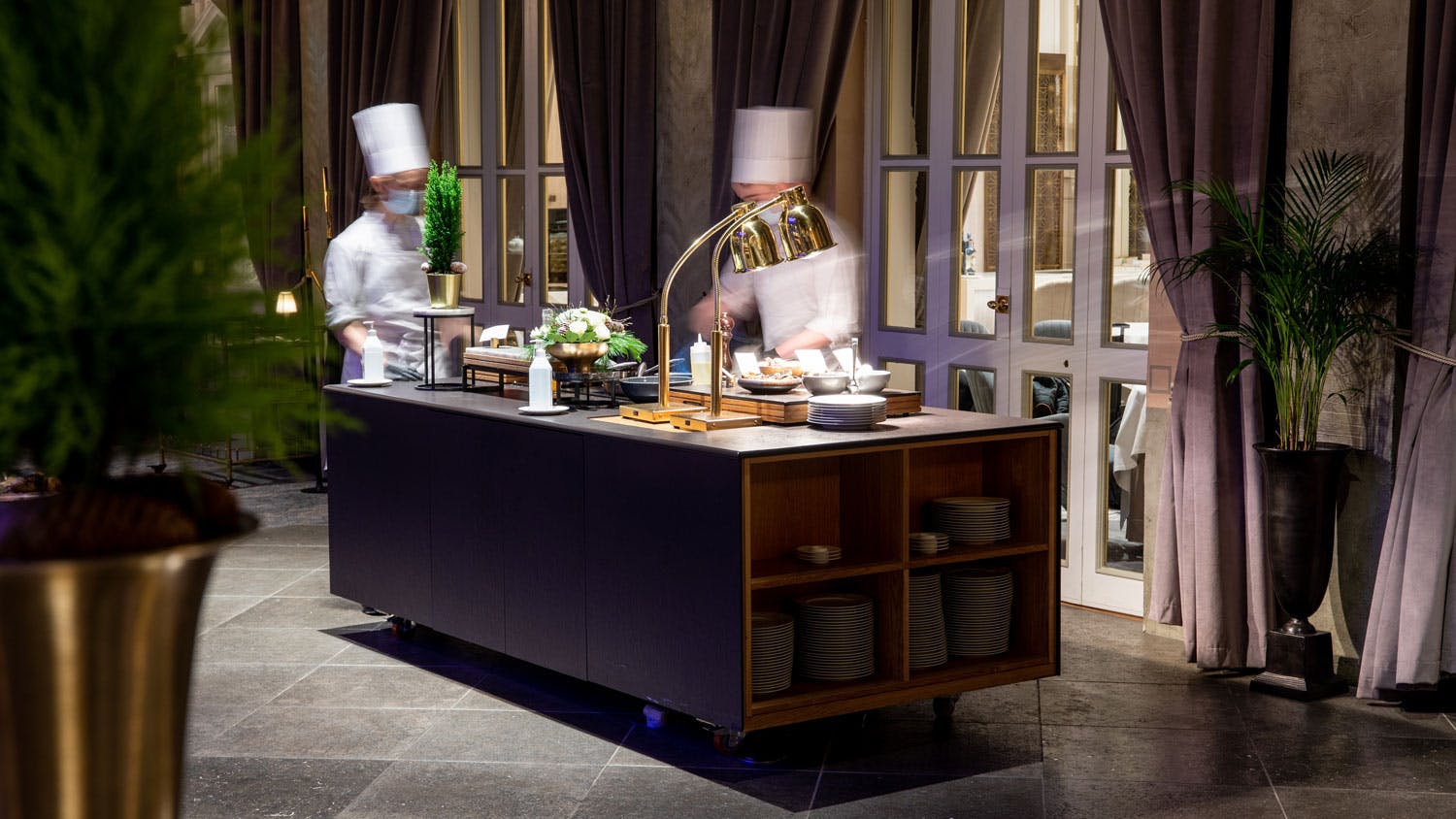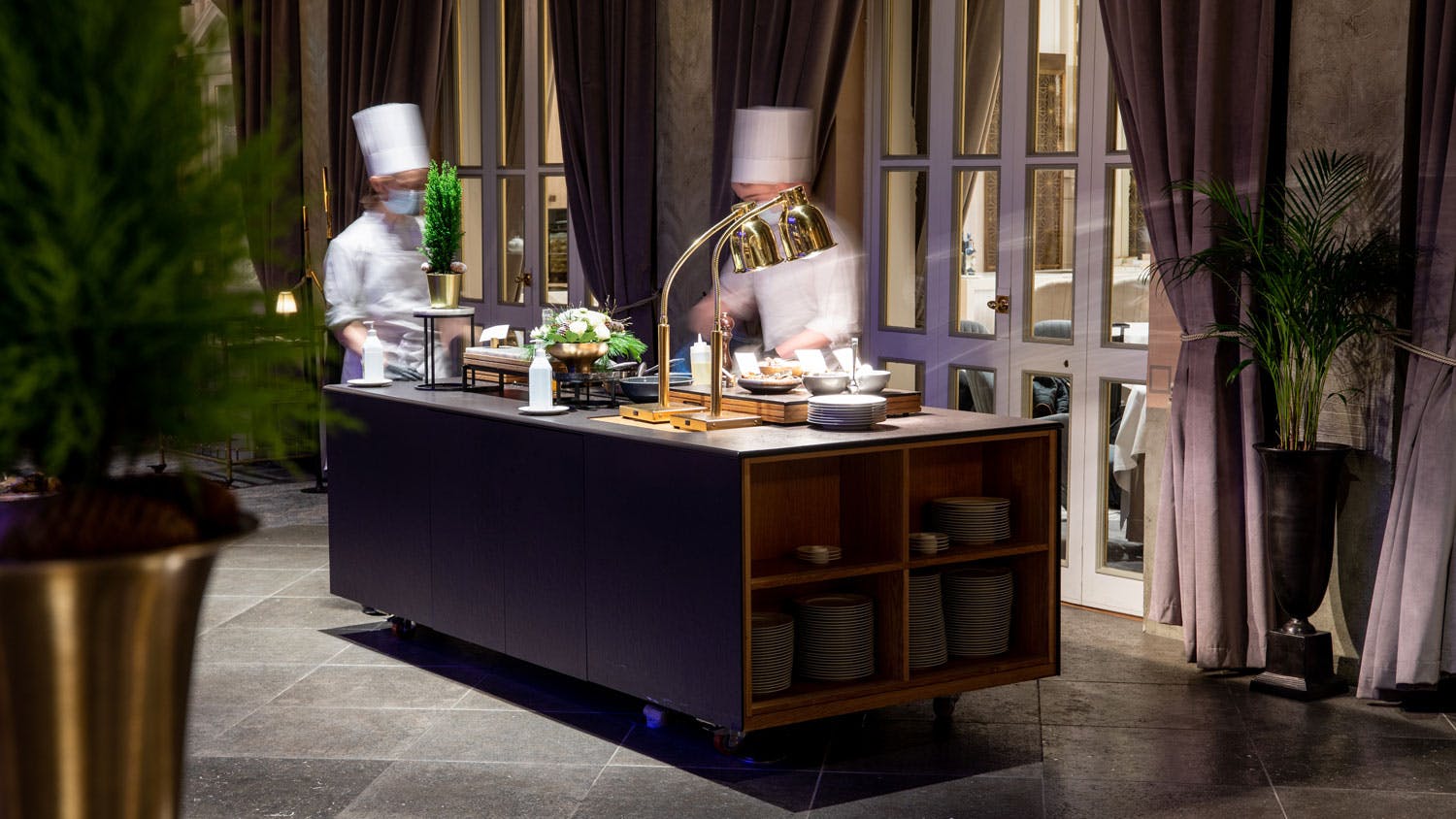 Location
Trondheim, Norway
Architecture / Design
Heimdala Naturstein AS & Heimdal Natursten
Application
Countertop | Buffet
Opera and Domoos, durability for the Britannia dining area
The Britannia Hotel in Trondheim, Norway, first opened its doors in 1870. The Britannia, a landmark and historic site, has undergone numerous refurbishments over the years. The most recent took place in 2019, when it underwent a complete renovation involving the rooms and common areas, such as the Michelin-starred Speilsalen restaurant.
Seeking a balance between design and durability, the refurbishment team used Dekton in colours Opera and Domoos for those surfaces in constant use by chefs and customers, such as the restaurant countertop and bar, as well as tables and furniture in the buffet area.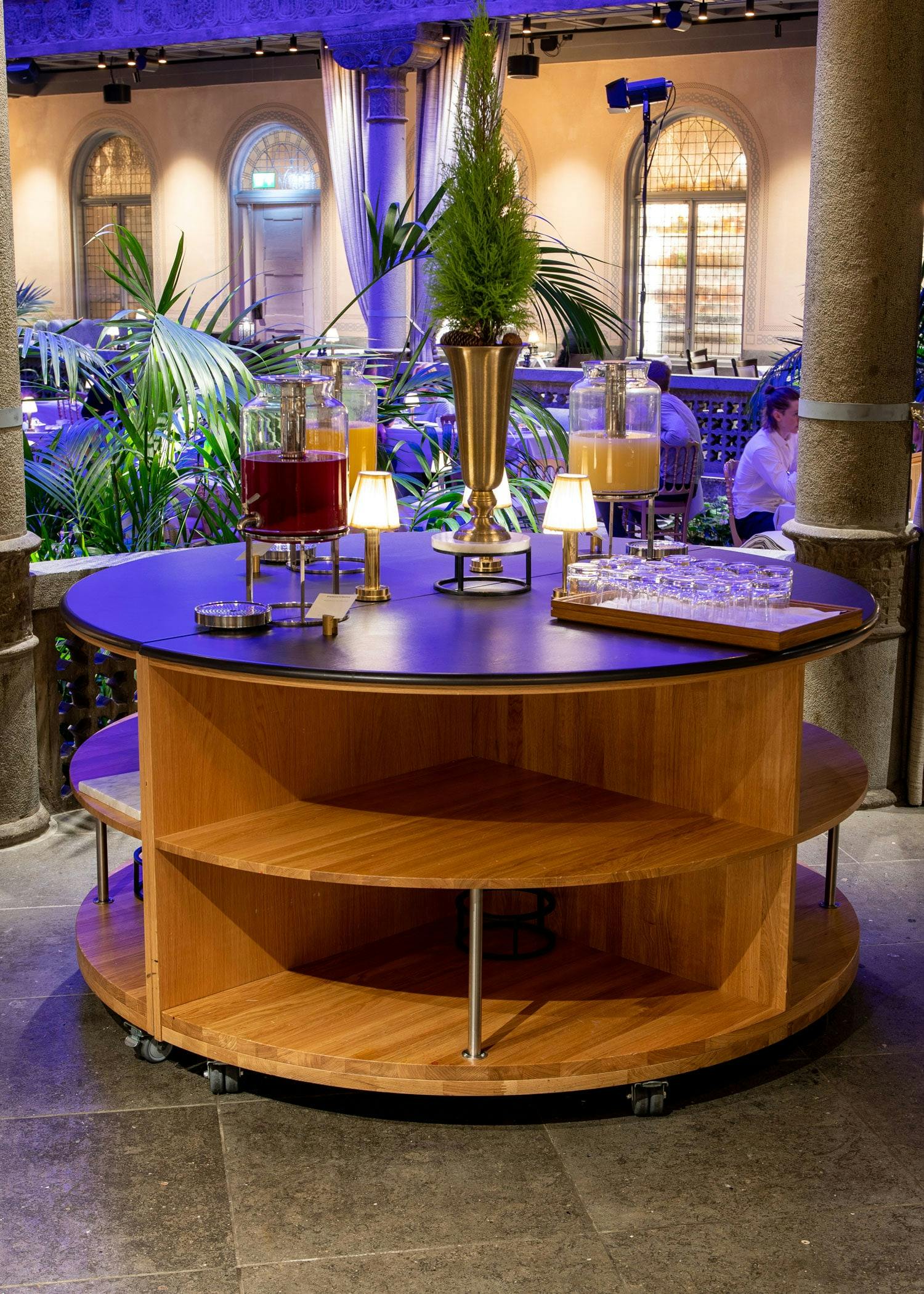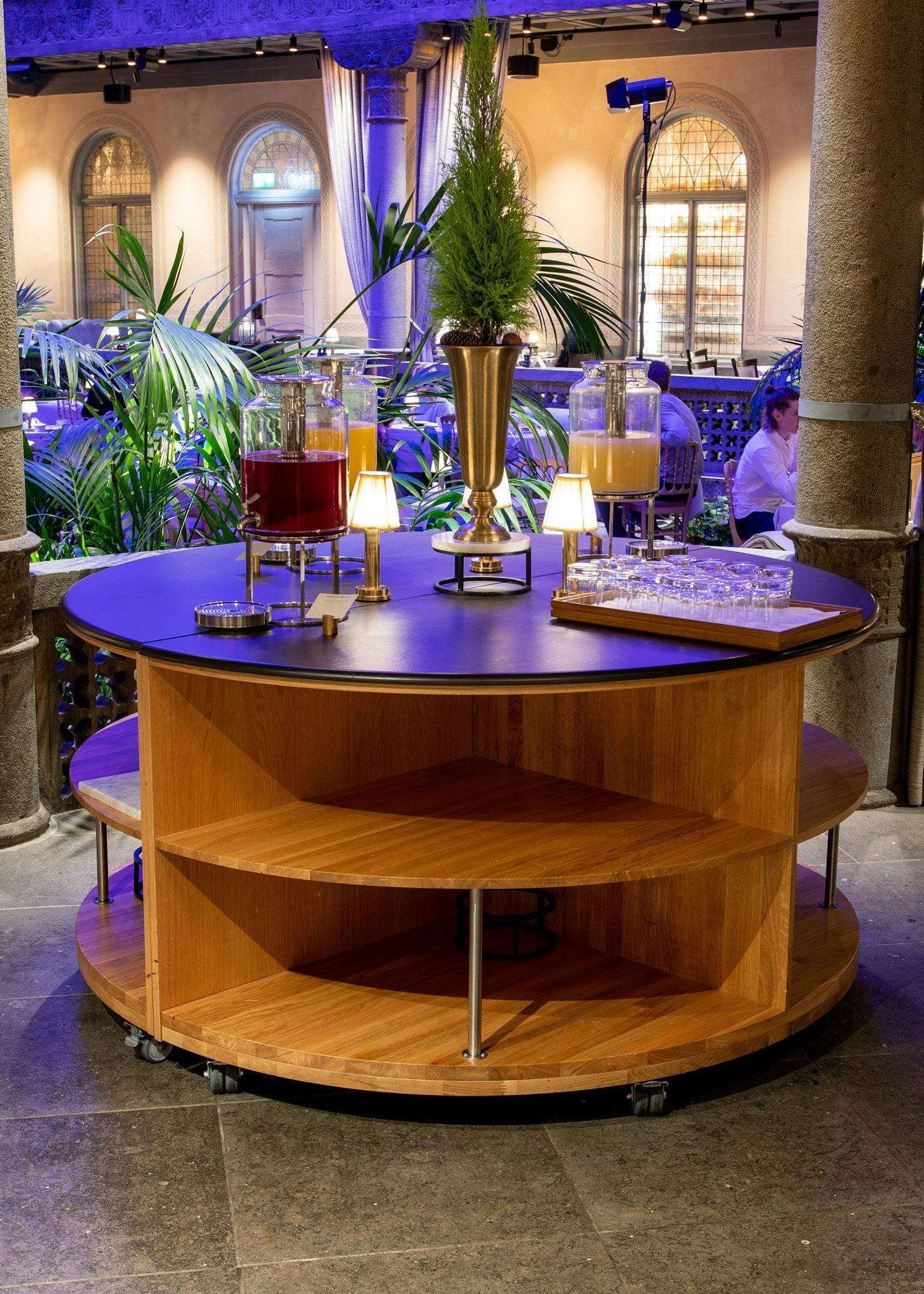 Dekton makes the maintenance of the most used surfaces easy
Dekton Opera reflects the beauty and elegance of Italian Carrara marble; with its characteristic veining in grey tones, Opera adds distinction to the restaurant while offering great resistance to scratches, knocks and temperature contrasts typical in kitchens.
As for Dekton Domoos, it has been used to cover the buffet tables, a choice intended to give sobriety to the furniture, while combining with the light-coloured wood used for table frames.
Dekton is a non-porous surface, which allows for easy maintenance and cleaning, as abrasive substances do not affect its colour. It is ideal for adding a touch of style and colour to highly used surfaces.
Do you need help with a project?
Contact our specialists for advice
Do you need help with a project?
Contact our specialists for advice
Cosentino's materials used in this project