Case Study
Madrid's most traditional hotel gets a makeover with Dekton
By Francisco Sánchez | Axis 4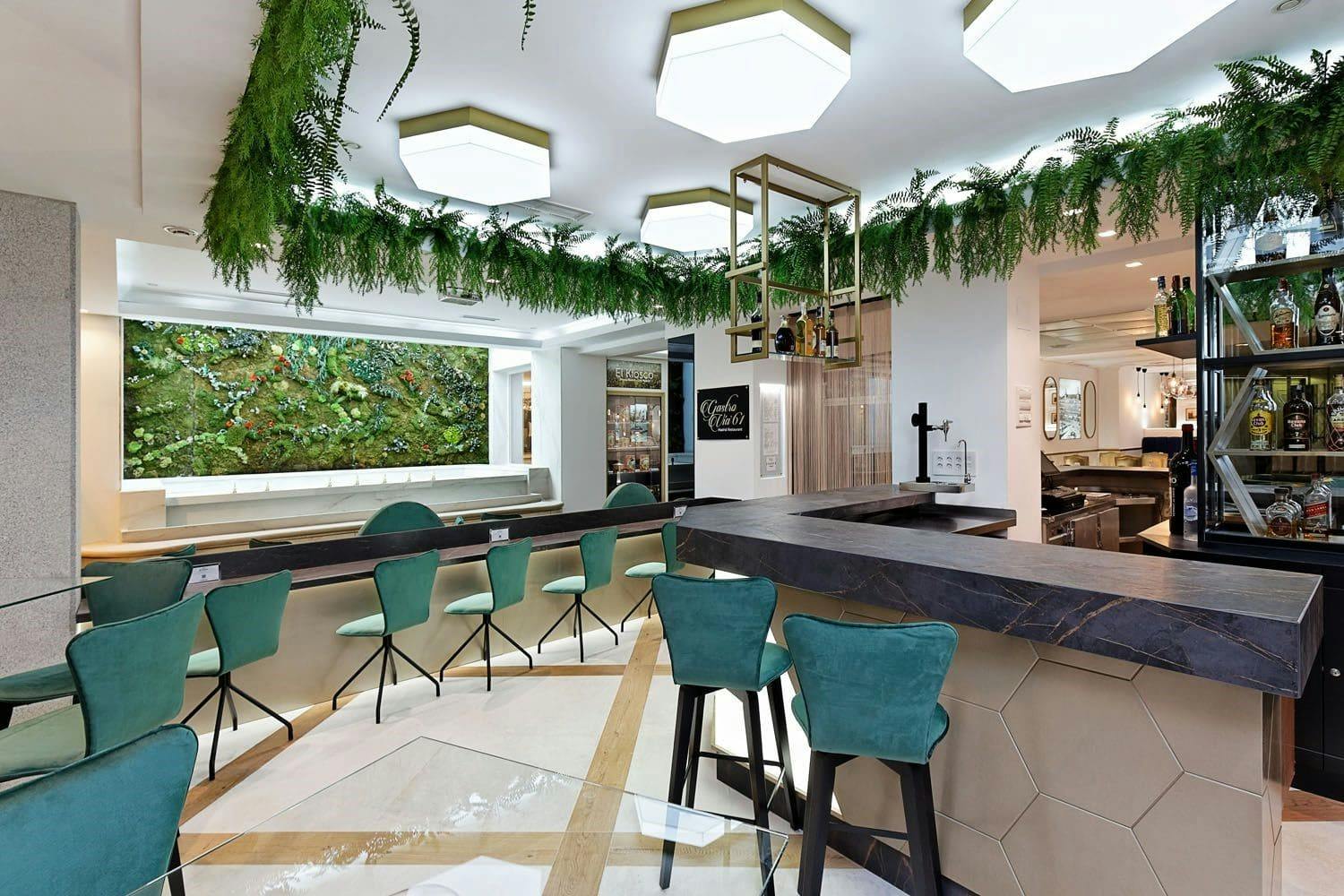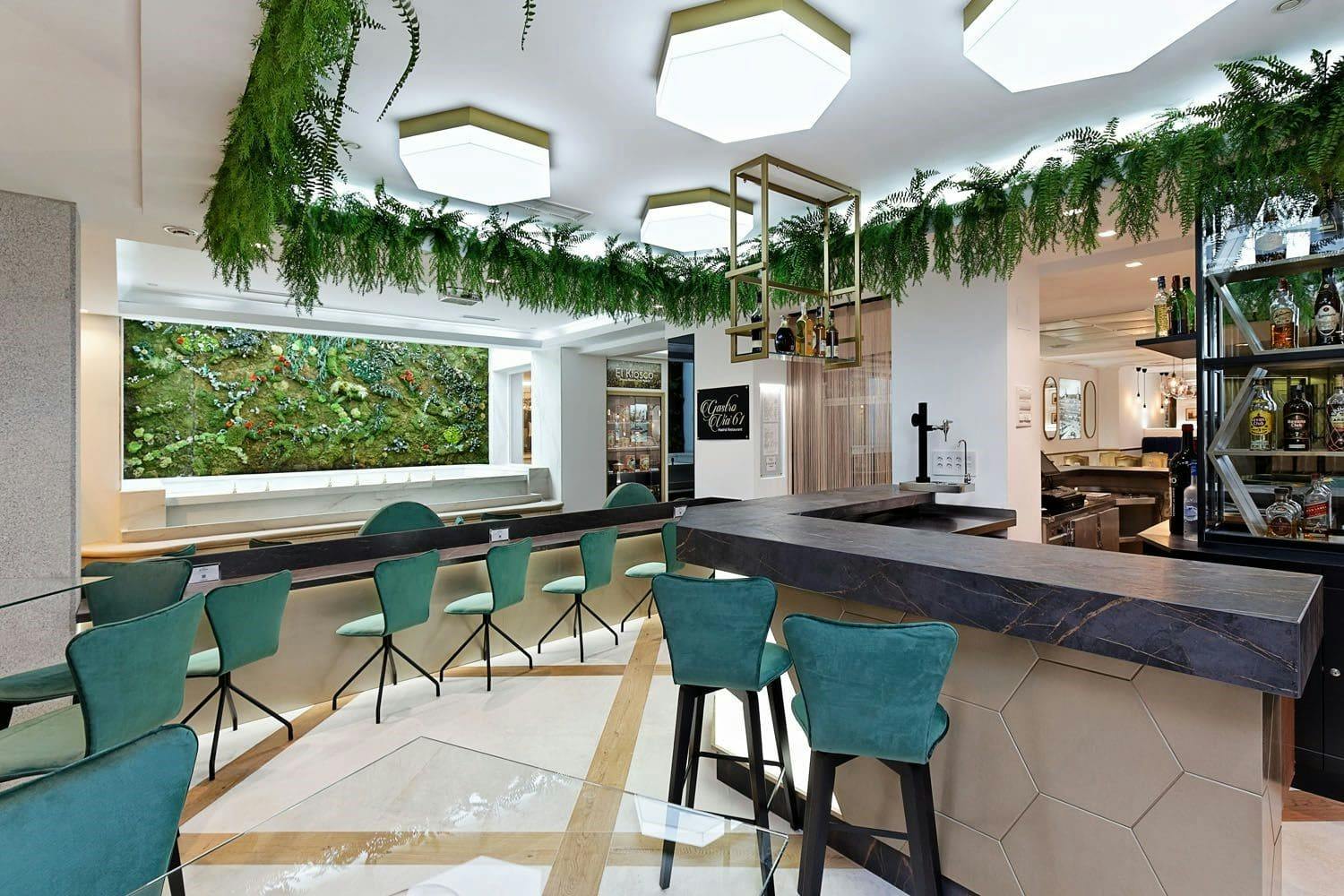 Color
Dove | Entzo | Laurent | Rem
Architecture / Design
Francisco Sánchez | Axis 4
Partners
Mármoles Lujan | Mármoles SYC
Application
Flooring and stairs | Wall cladding | Furniture | Fountain
The refurbishment of the Mayorazgo hotel
The refurbishment and updating of the Mayorazgo hotel was completed in February 2021. This traditional and genuine hotel, the "most Madrid-like hotel", according to the hotel's website, is located in the heart of Gran Vía, in central Madrid. Rafael García Rubí, the architect in charge of the project, had the challenging task of preserving the spirit of the hotel and its distinctive Madrid style while at the same time bringing it up to date with a more modern look. Furthermore, functionality and the ability to adapt to the theme of the hotel had to be paramount in the choice of materials.
After evaluating other options available on the market, García Rubí opted for the Dekton surface in a variety of finishes. Safety, hygiene and durability were key factors in his choice. A hotel is a semi-public space, subject to high traffic and strict regulations that require working with the most reliable suppliers.
Four Dekton finishes for the Mayorazgo hotel: Dekton Dove in 159 x 142 cm format for the lounge floor and staircase; Dekton Entzo for the walls of the main lounge; Dekton Laurent for the restaurant tables and bar; and Dekton Rem for the fountain in the hotel lobby.
Do you need help with a project?
Contact our specialists for advice
Do you need help with a project?
Contact our specialists for advice
Materials from the Natural Collection
The finishes chosen by García Rubí for the refurbishment belong to Dekton's Natural Collection and are inspired by classic marbles. The architect chose Dekton Dove, a beige and highly textured material, as a base, and then incorporated two veined surfaces, Dekton Entzo and Dekton Rem, for a very elegant result. As a counterpoint to this, the architect chose Dekton Laurent for the restaurant tables and bar. It is an almost black finish, with very subtle veins in earth tones.
But perhaps the most eye-catching feature of the refurbishment is the stunning fountain that greets guests at the hotel's lobby. Located next to the reception desk, it features a well-tended vertical garden and is the perfect prelude to what is to come. The freshness, the sound of water and the elegance of Dekton Rem turn the lobby of the Mayorazgo hotel into an improvised paradise for the tired tourist suffering the heat of the Madrid summer.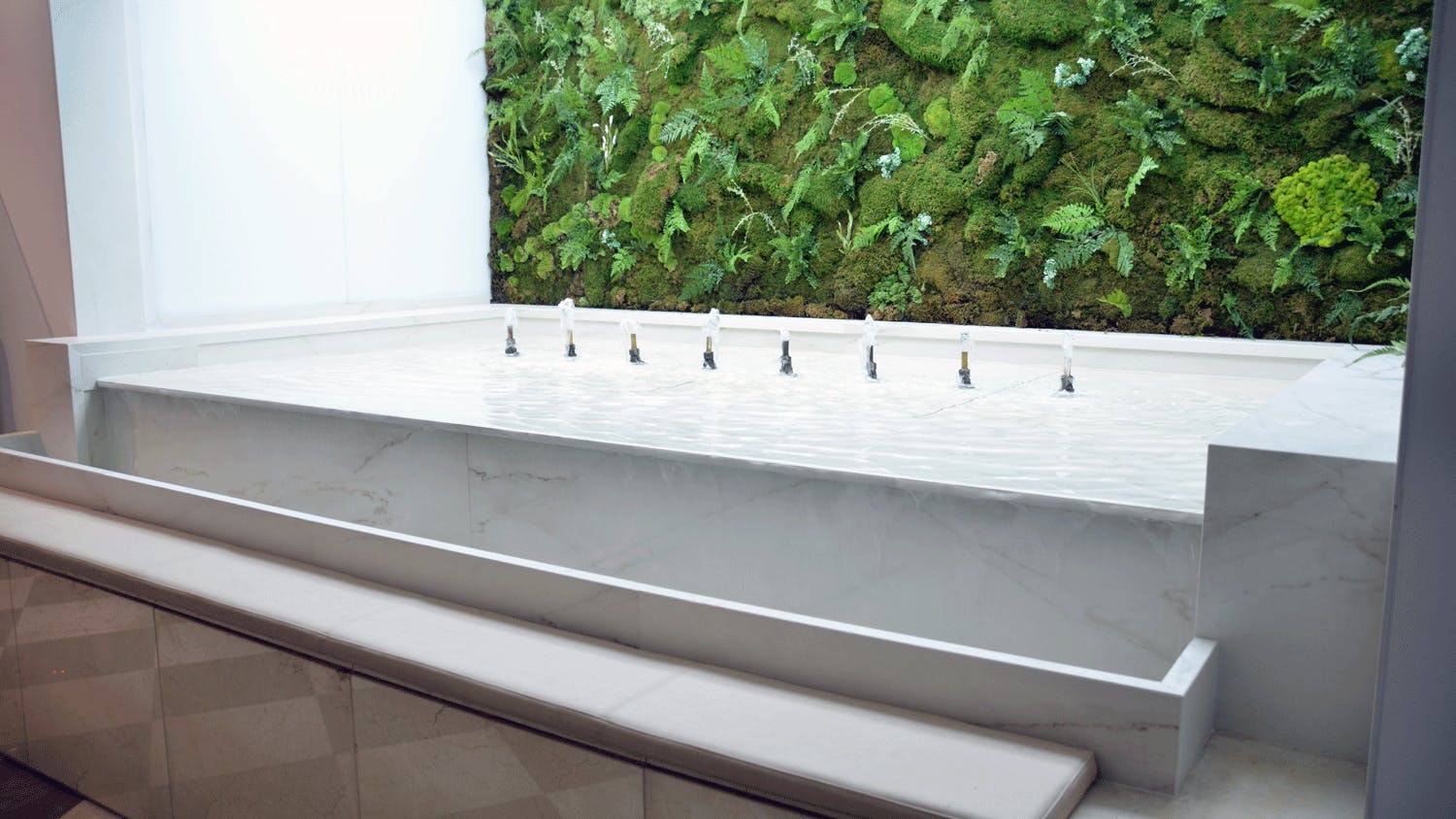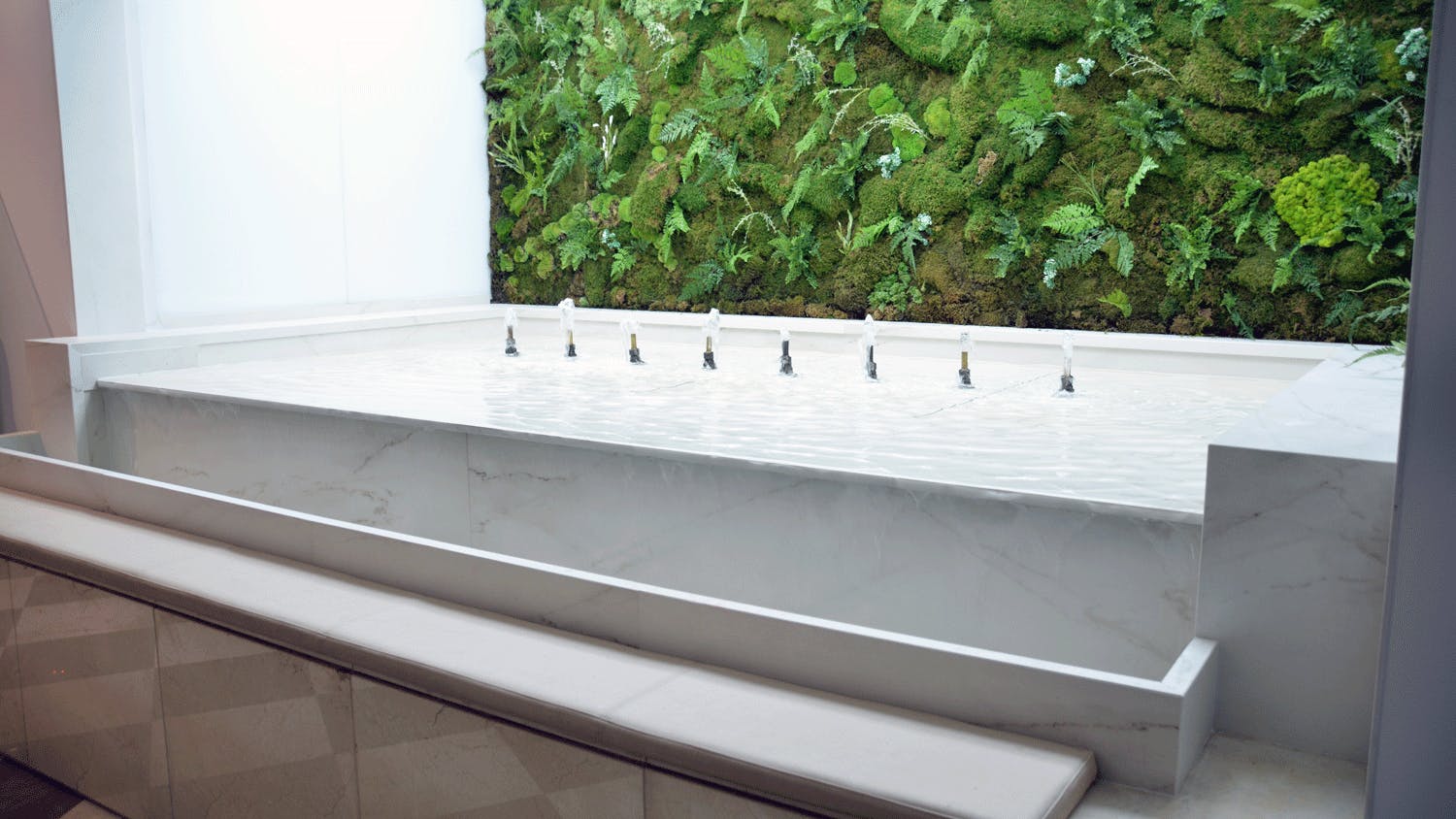 Cosentino's materials used in this project