Case Study
Huawei's flagship in China: much more than just a shop
Saguez & Partners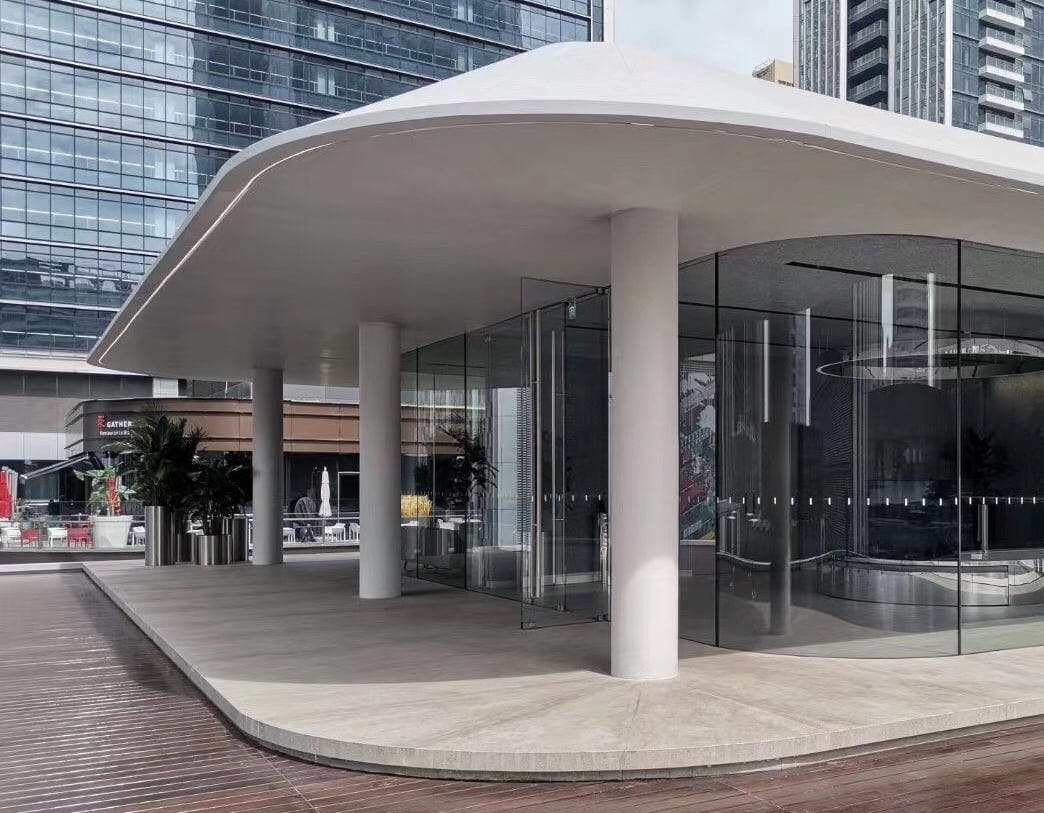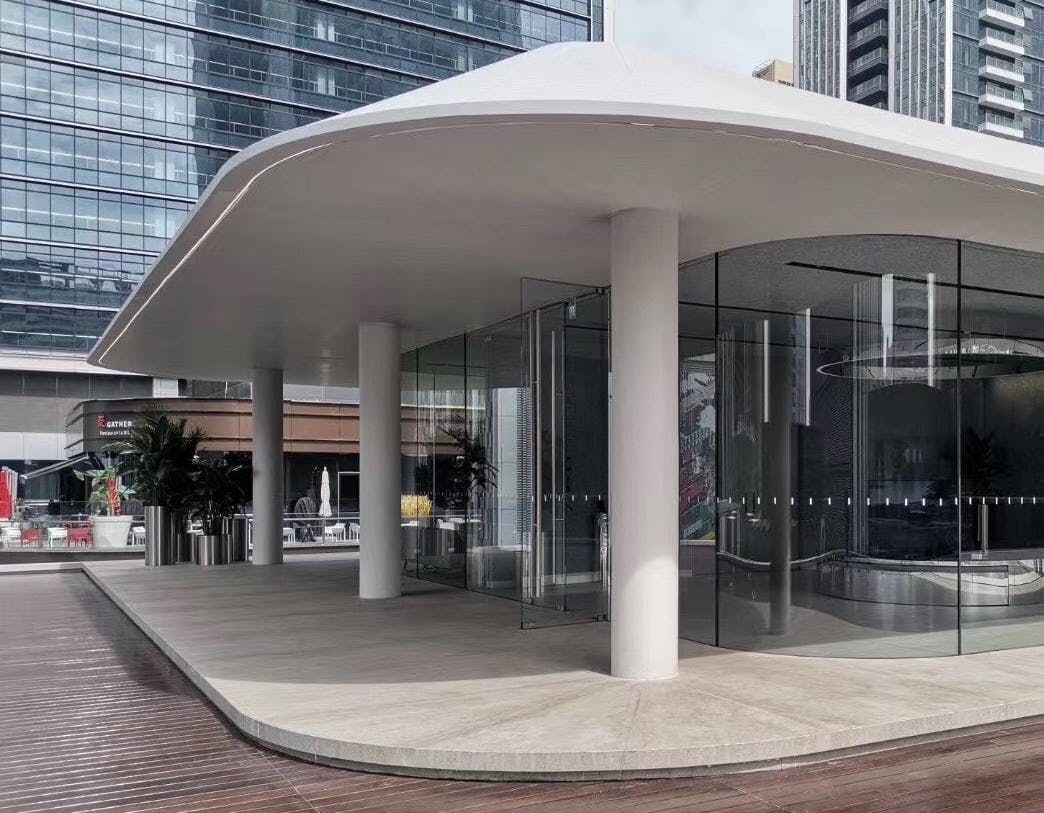 Quantity
Keon 20,989 sq ft / Danae 5382 sq ft
Architecture / Design
Saguez & Partners
Huawei's shop as a communal space
Located in Shenzen (China), Huawei's global flagship is a complex with an area of 1,300 m2 where architecture is at the service of interaction and technology. Situated within the MixC World complex, the shop offers multiple areas to explore the brand's latest innovations, experience its technology and, above all, share. Designed as a meeting point between the company and its customers, it is a perfect example of relational architecture which stands out for its communal, open spaces surrounded by a three-dimensional glass.
To complement this transparent, lightweight looking structure, Stone and Solutions fitters chose Dekton for the flooring because of its optimal performance on high traffic floors. In the words of CEO Richard Ma, "Dekton's colour is elegant and at the same time futuristic, meeting the design objectives of this flagship".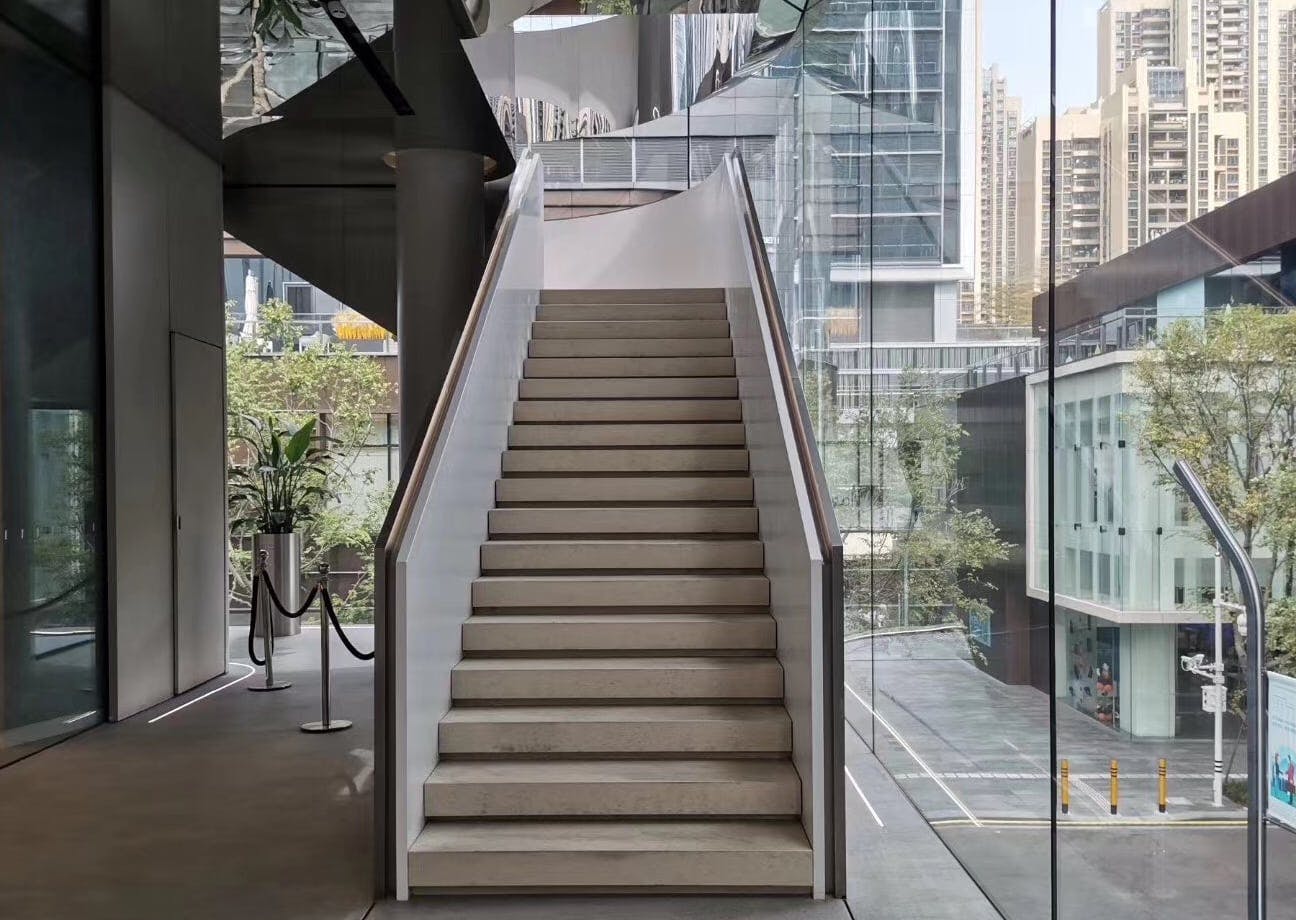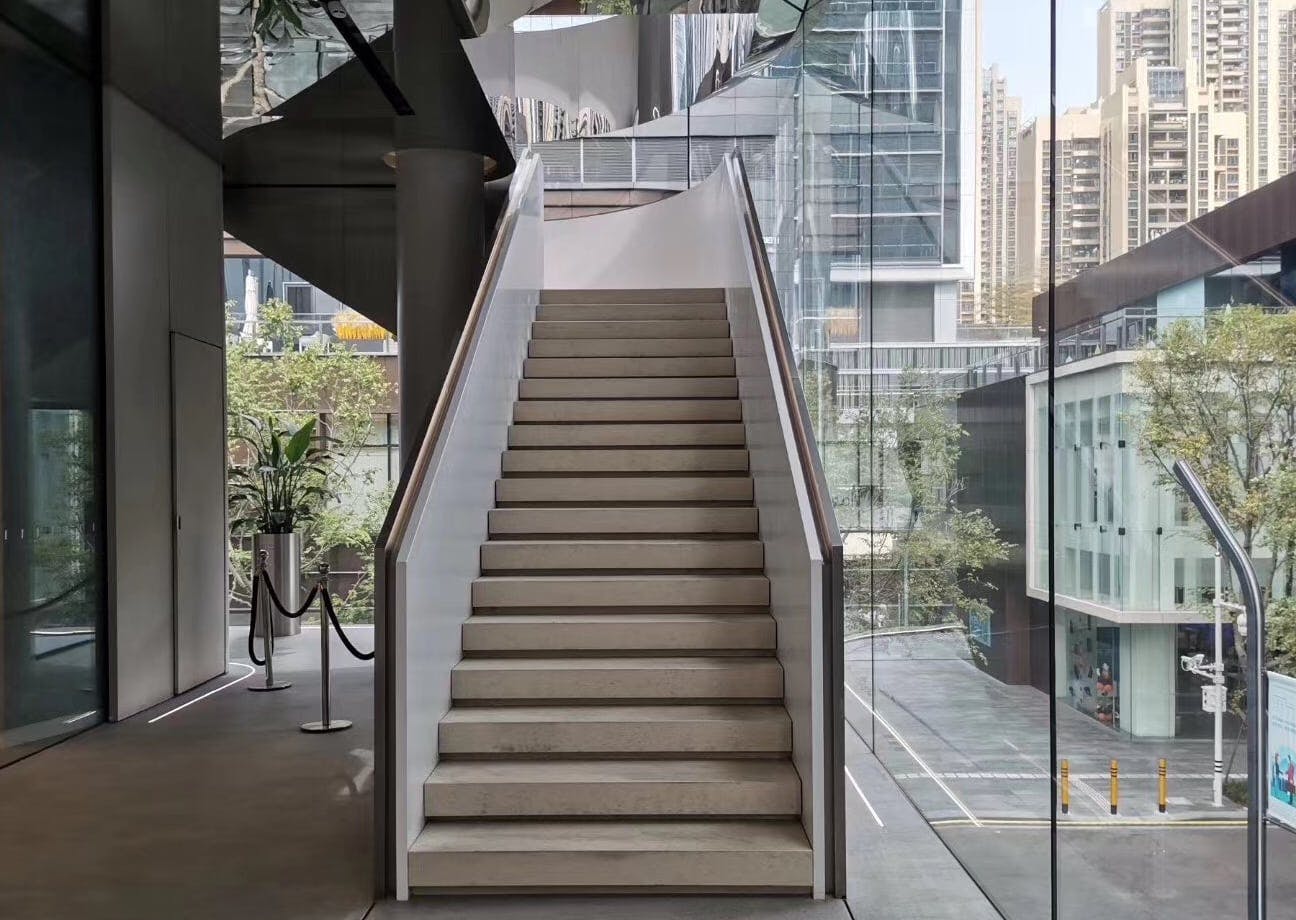 High traffic flooring
Dekton's technical features and sustainable performance made it the perfect material to deal with the high traffic of a building of this kind. Furthermore, its availability in large format slabs makes it possible to minimise the number of joints, thus creating a greater sense of visual homogeneity. The colours chosen for the interior spaces were Dekton Keon and Dekton Danae. "Dekton was also chosen for the outdoor flooring because of its excellent performance and ease of maintenance, which provides peace of mind for final consumers", says Richard Ma. While Dekton Keon brings brightness and a natural look to the contemporary and futuristic design of this innovative flagship, the beige shades of Dekton Danae add warmth and a cosy vibe. The combination of the two colours visually differentiates one area from another, enhancing a dynamic interior atmosphere where everything comes together.
Do you need help with a project?
Contact our specialists for advice
Do you need help with a project?
Contact our specialists for advice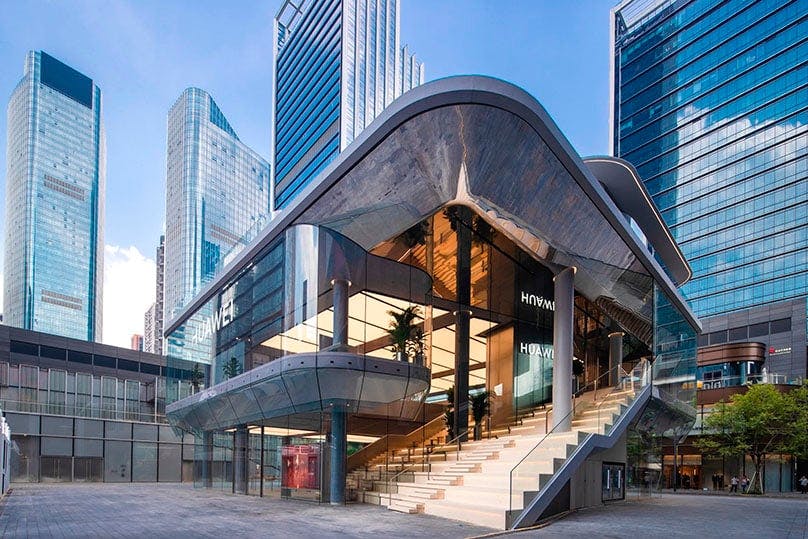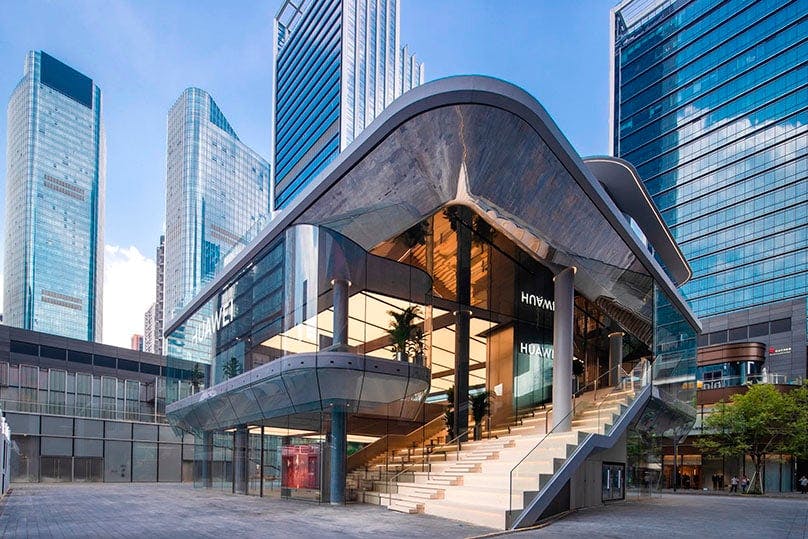 Designed by architecture studio Saguez and Partners, this Huawei flagship is characterised by the use of advanced techniques such as curved 3D glass, which gives the project a wraparound look. "The 11 metre high glass panels provide spectacular views while ensuring resistance to typhoons", explains the studio. Inside, the walls and ceilings are covered with panels made from recycled plastic bottles.
Cosentino's materials used in this project