Top Homes
Jessica Rantala was inspired by Dekton to update her home
Jessica Rantala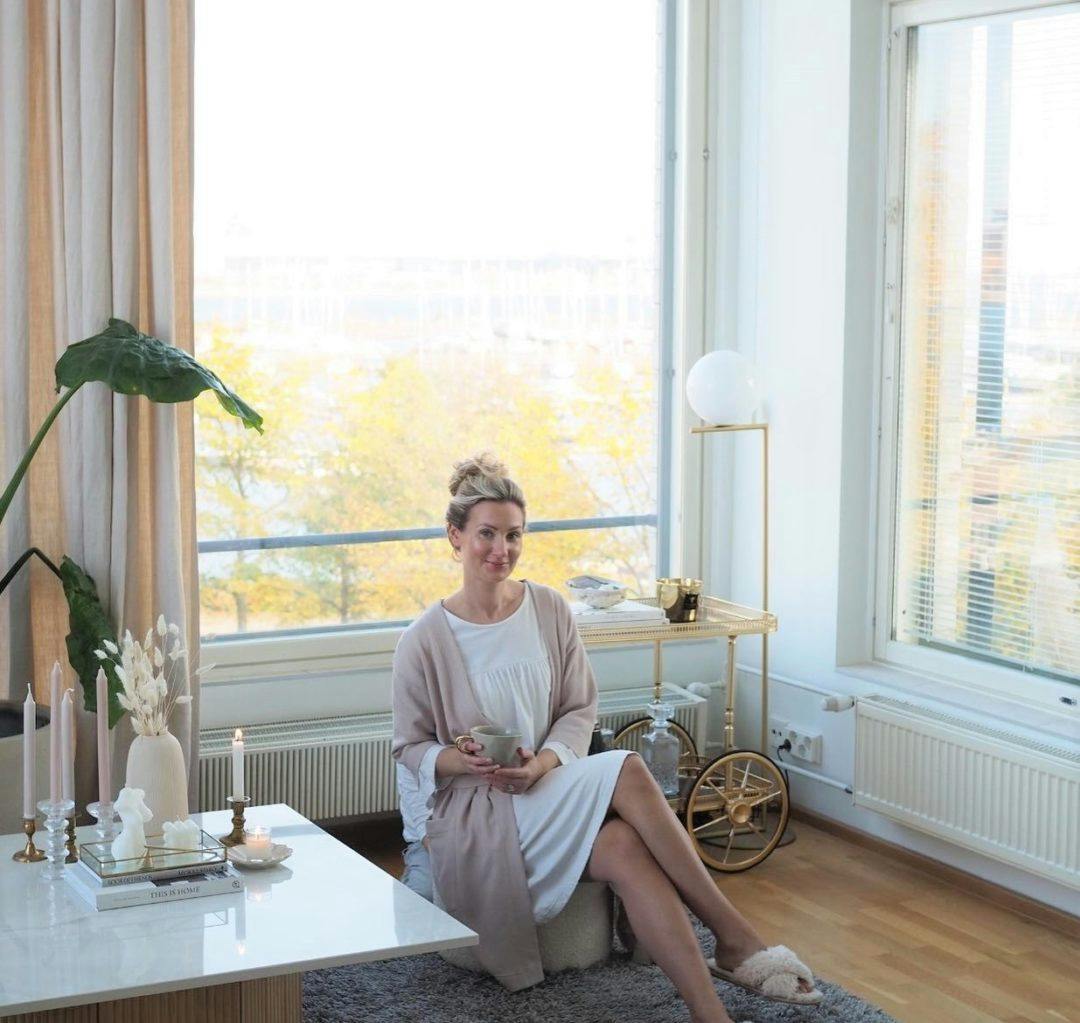 Location
Helsinki, Finland
Application
Kitchen tapletop, Bathroom countertop, Tv-table and coffee table
Architecture / Design
Jessica Rantala. Stonemason: Ylämaan Graniitti
Jessica Rantala is the CEO & Co-Founder of Content Corner in Helsinki. Jessica's home improvement story is a perfect example on how our material Dekton can add new durability, life, and beauty into your home. Here you can see four tabletops, reaching from the kitchen to the bathroom ending up in the living room, replacing old worn-out ones or just added on top of existing furniture to add that extra design.
It all started in the kitchen and the dining area where a fresh glossy marble design in Dekton were chosen to be produced as a new table design. 'We gave our old dining table a new look by replacing its tabletop. We kept the legs from our previous table, which originally belong to my husband's father and had been in our own family for ten years' Jessica explains, so here one can see the existing under construction saved and reused.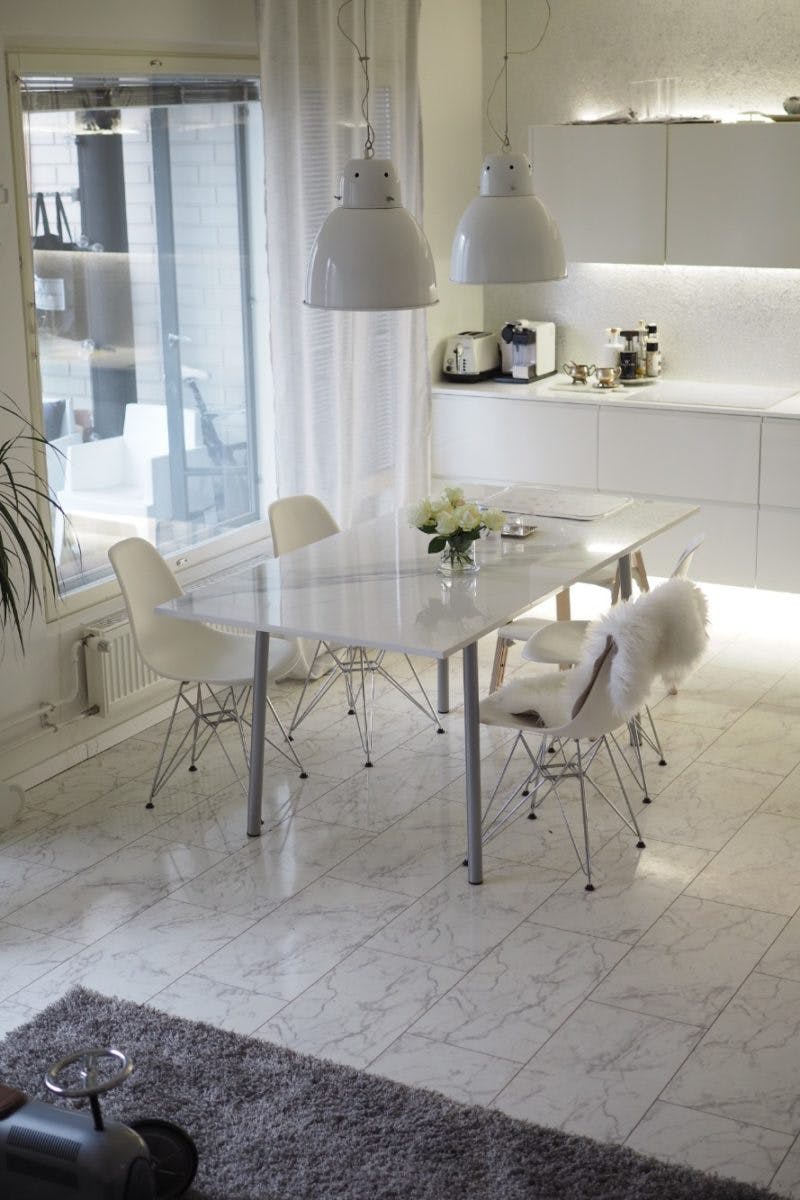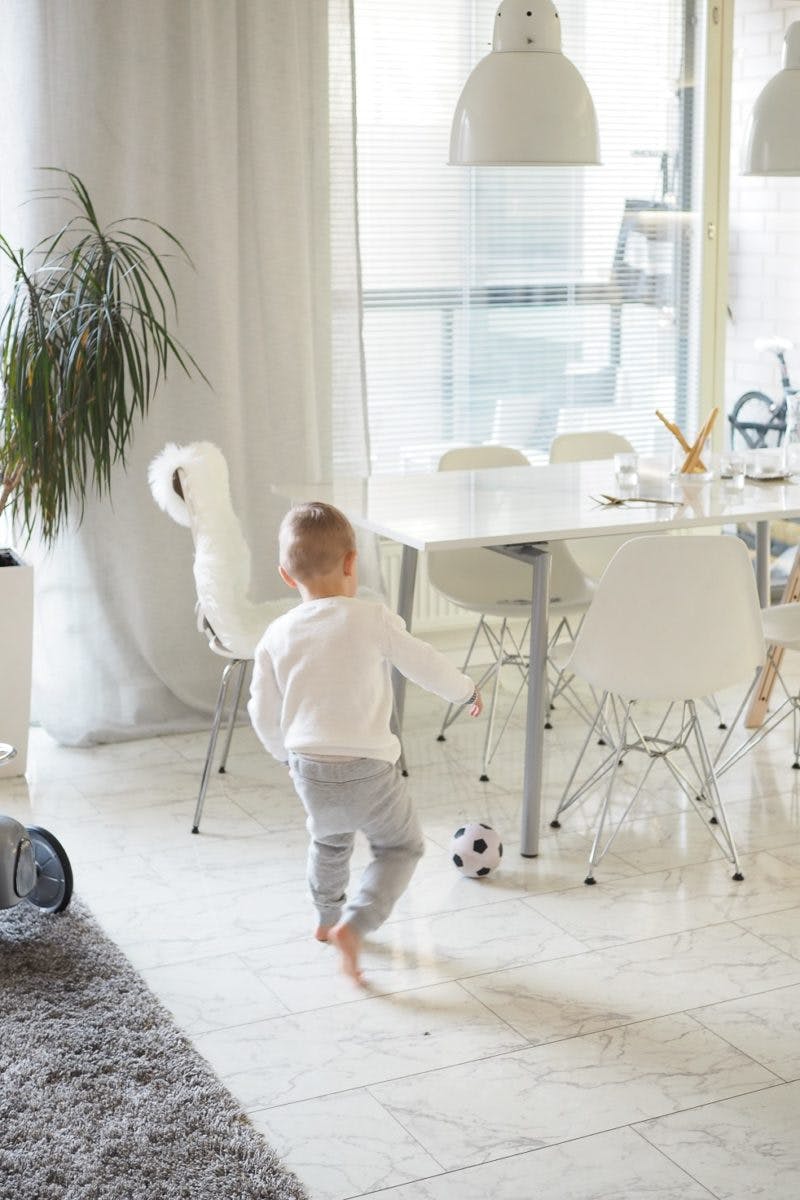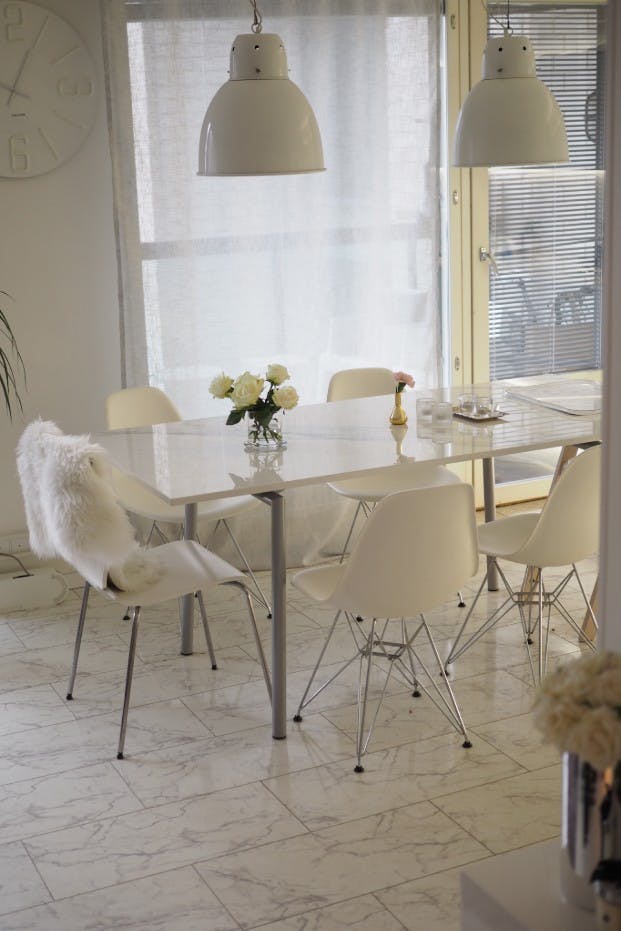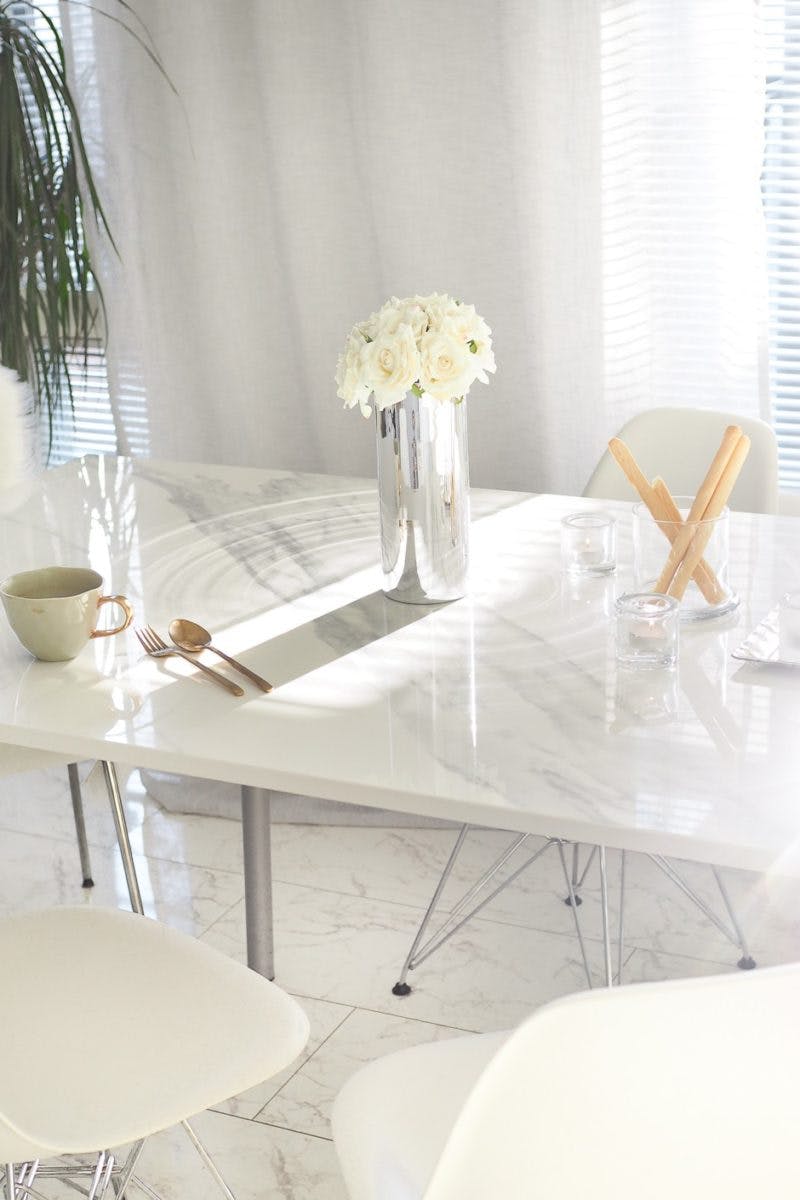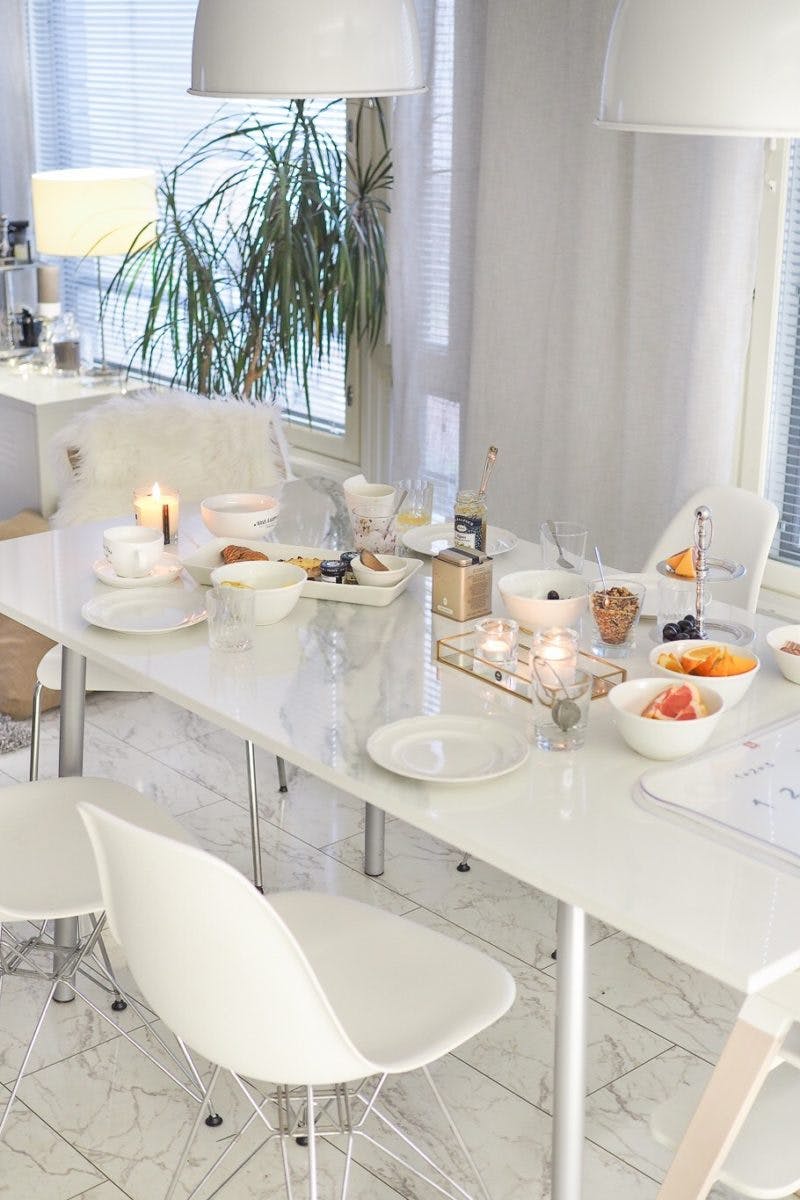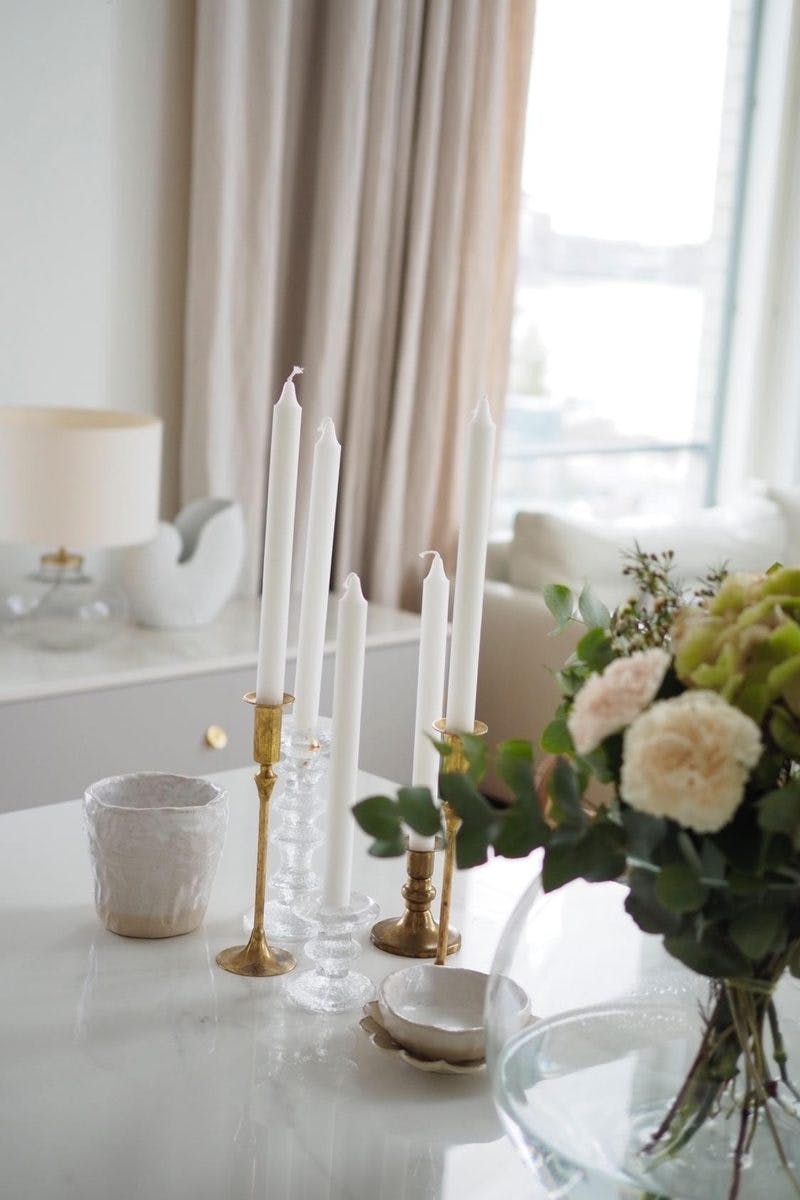 With the dining table Jessica also took the chance of enlarging the size of it: 'Our updated table top is made of Dekton Olimpo and we arranged for it to be made slightly larger than our previous one. I dream of having new table legs attached to the corners of our new table top, but I'm still very pleased with our new dining table as it is now.'
Even if the Dekton Olimpo surface is white, high gloss and beautifully marbled it is still very resistant to scratches, stains, and eve heat from pots and pans. Here the family don't have to worry about everyday life and stains from coffee, red wine, acids, oils etc. One could even spill nail polish on the top and remove it.
To maximize the use of the full slab (320x144cm) there was also an opening to replace a working space in the bathroom so well needed. An area where worktops are easily damages by the humidity. It is also a room so often forgotten in its design and here the Dekton top really adding a new improved look. Jessica's comment: 'The wooden countertop in our bathroom had been bothering me for a long time, so we also replaced that with Dekton Olimpo.'
The two first updates in the home led Jessica to also rethink the livingroom where the cloudlike dreamy Dekton Helena was chosen: 'After spending some time enjoying our new dining tabletop and bathroom countertop, we also decided to update our TV-stand. It consists of two low cabinets from IKEA and a Dekton Helena countertop, which we ordered from Ylämaan Graniitti.'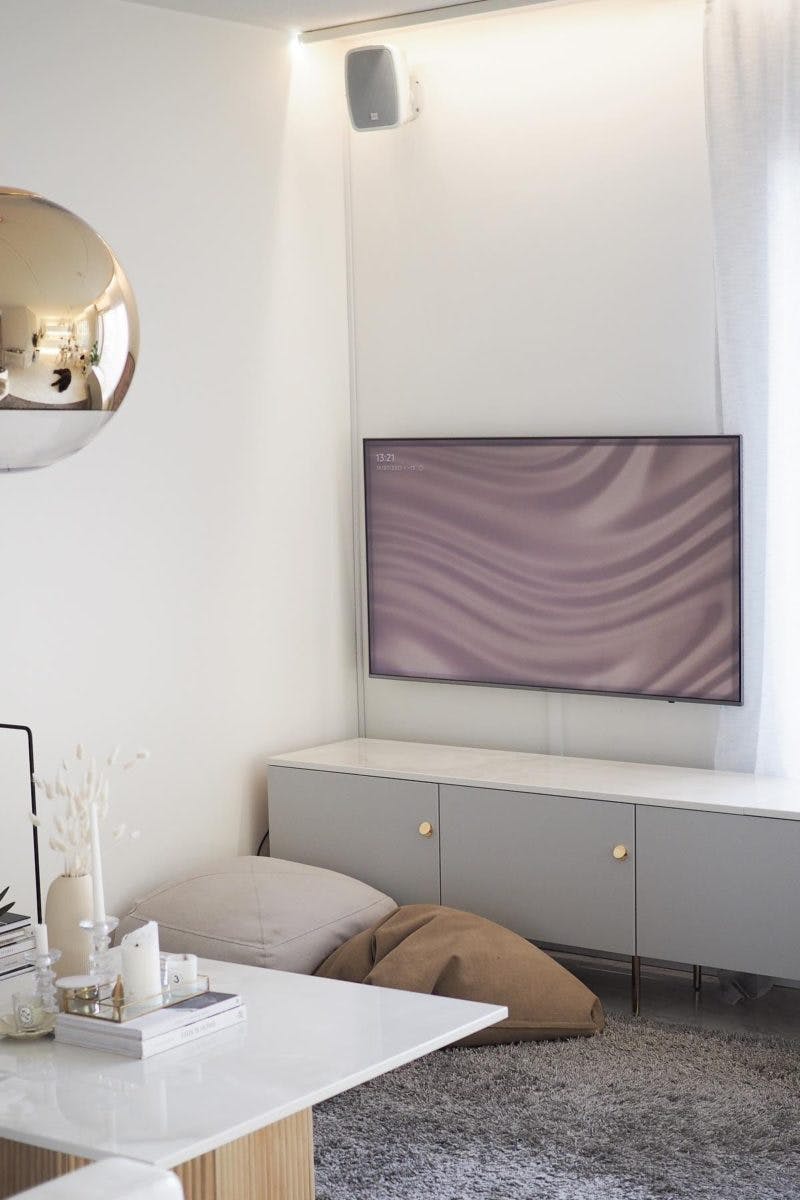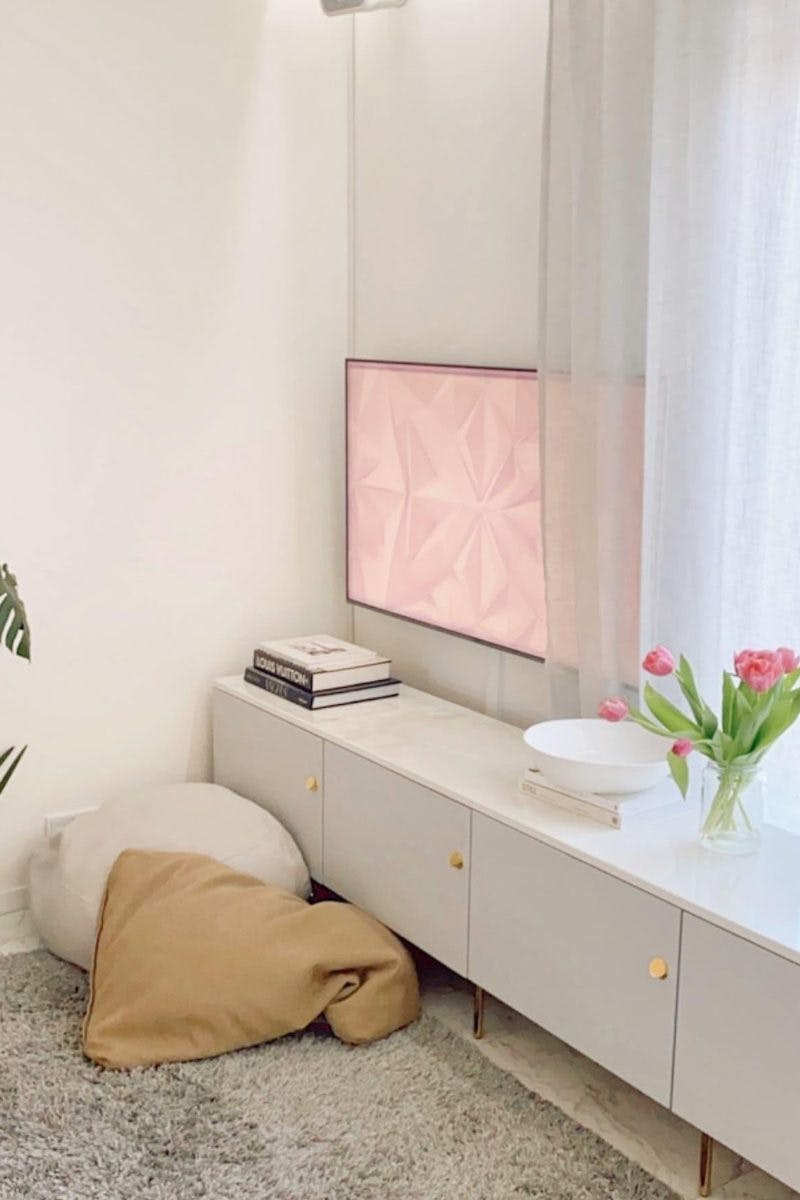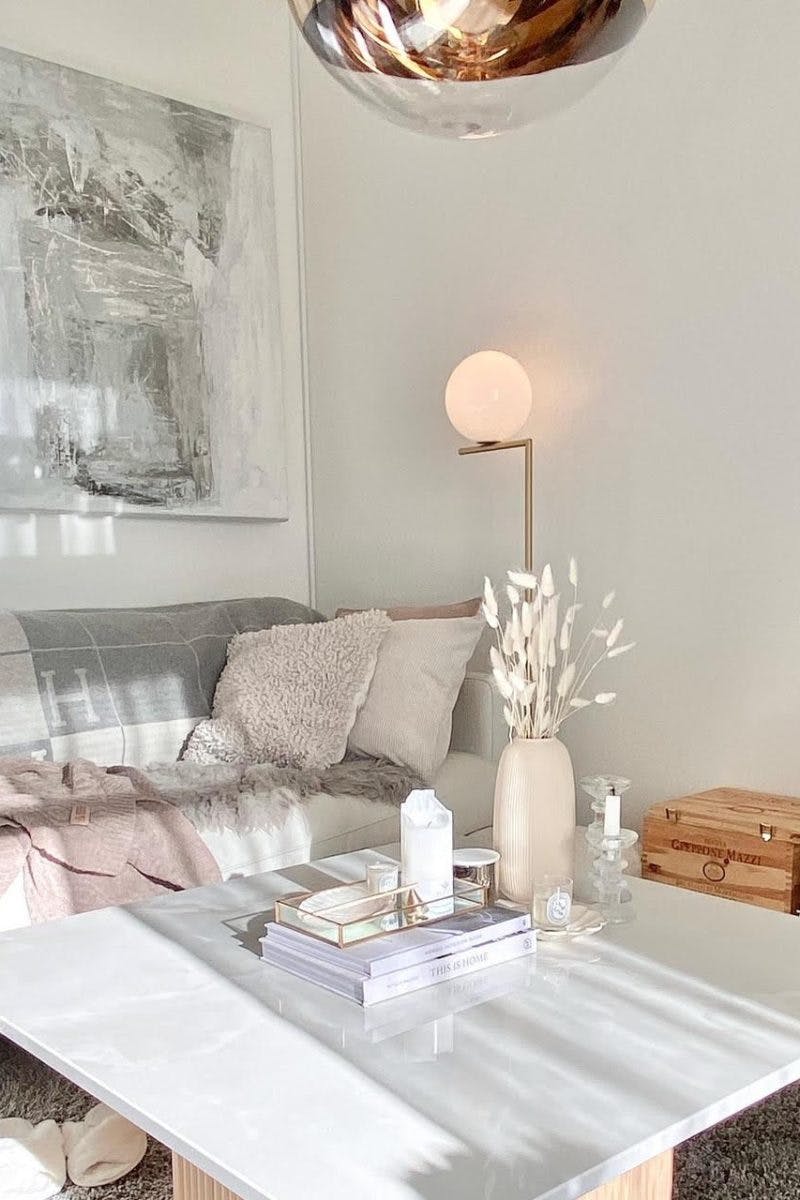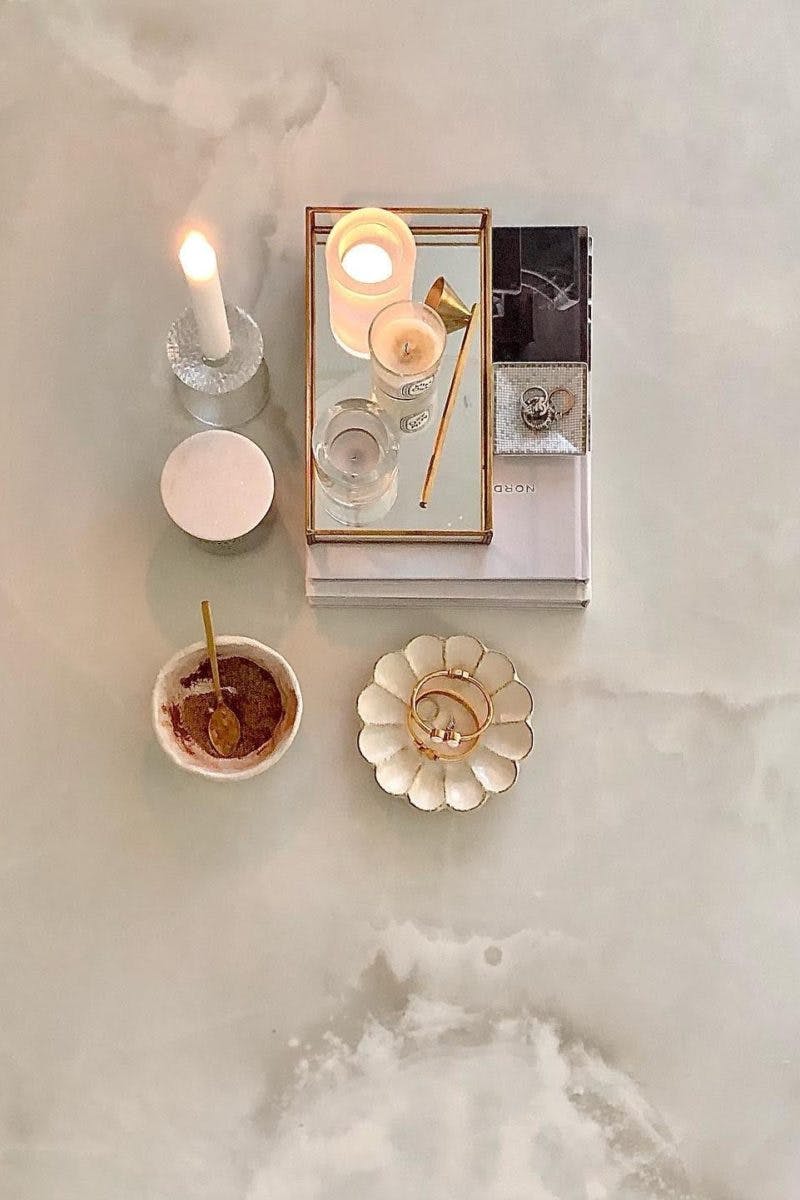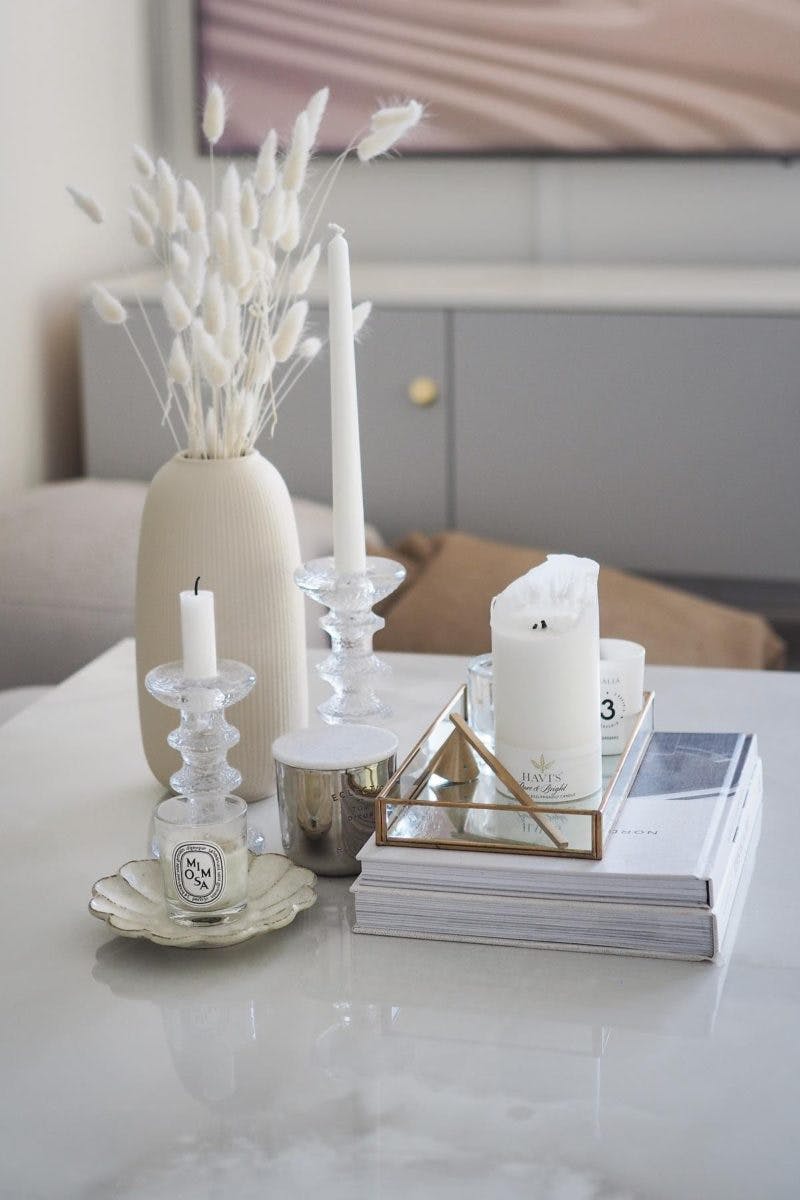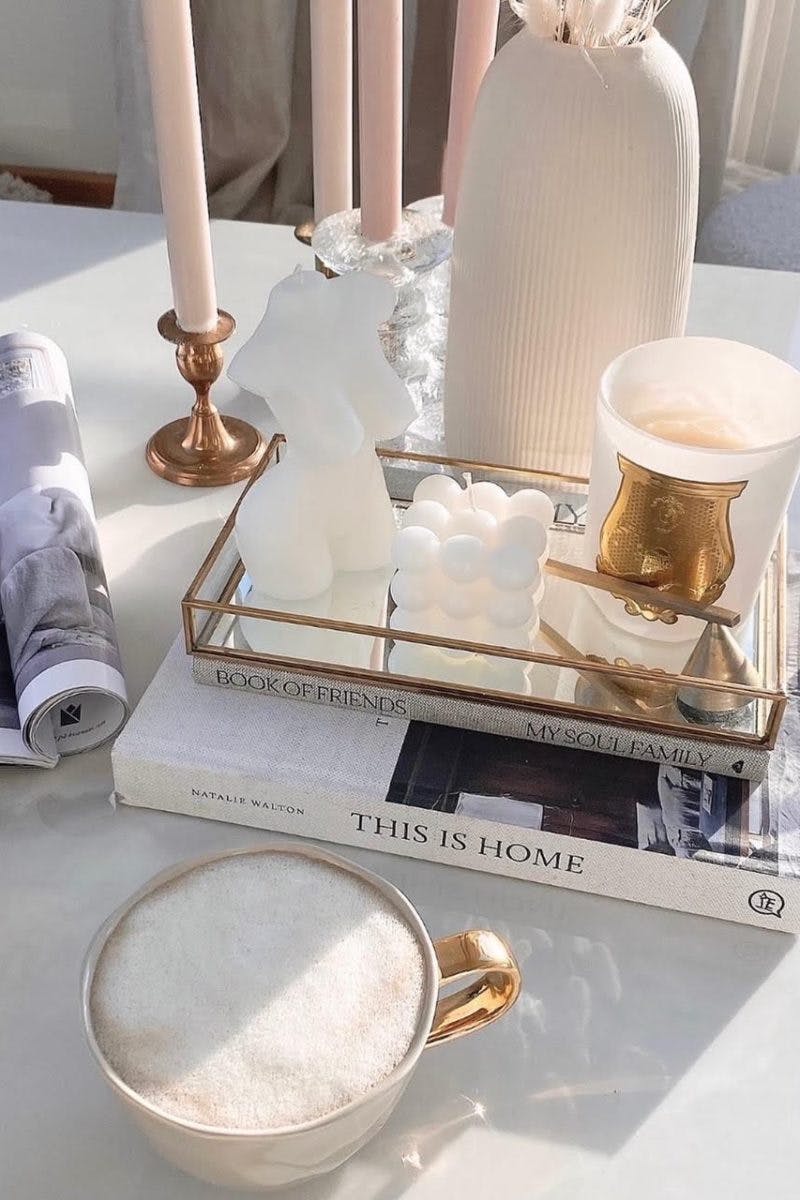 We have now seen some examples of improving existing tops and furniture in the home but Jessica also made a new stunning table for her living room where she describes the idea: 'The coffee table is the centrepiece of the living room. The last part of our design project was to design a completely new coffee table together with design studio Oranen & Turklin. The studio decided that the table should be 1 m x 1 m in size. It has a base made of light-coloured wood and a beautiful white and grey-toned Dekton Helena table top.'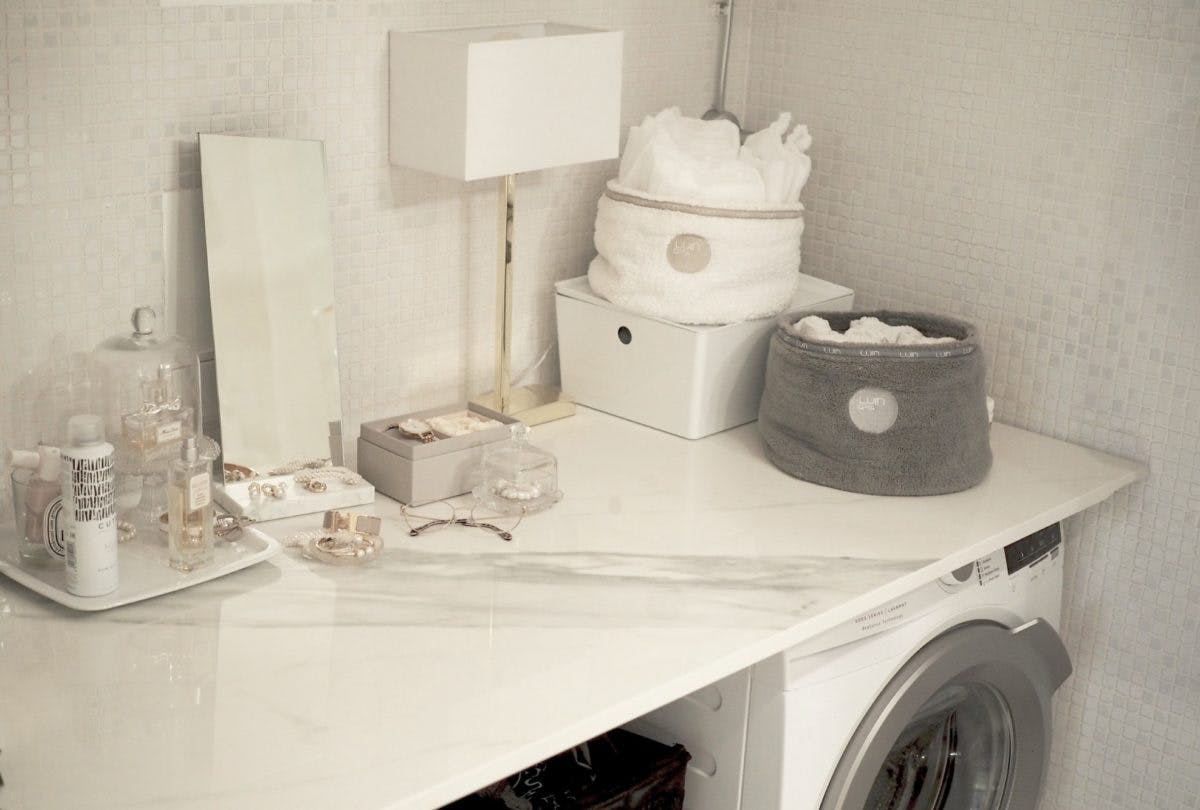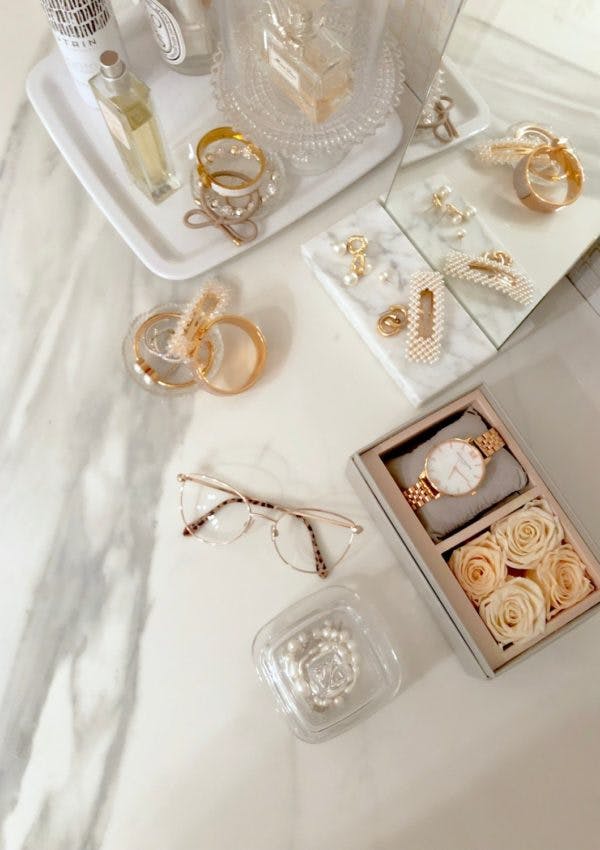 Cosentino's materials used in this project