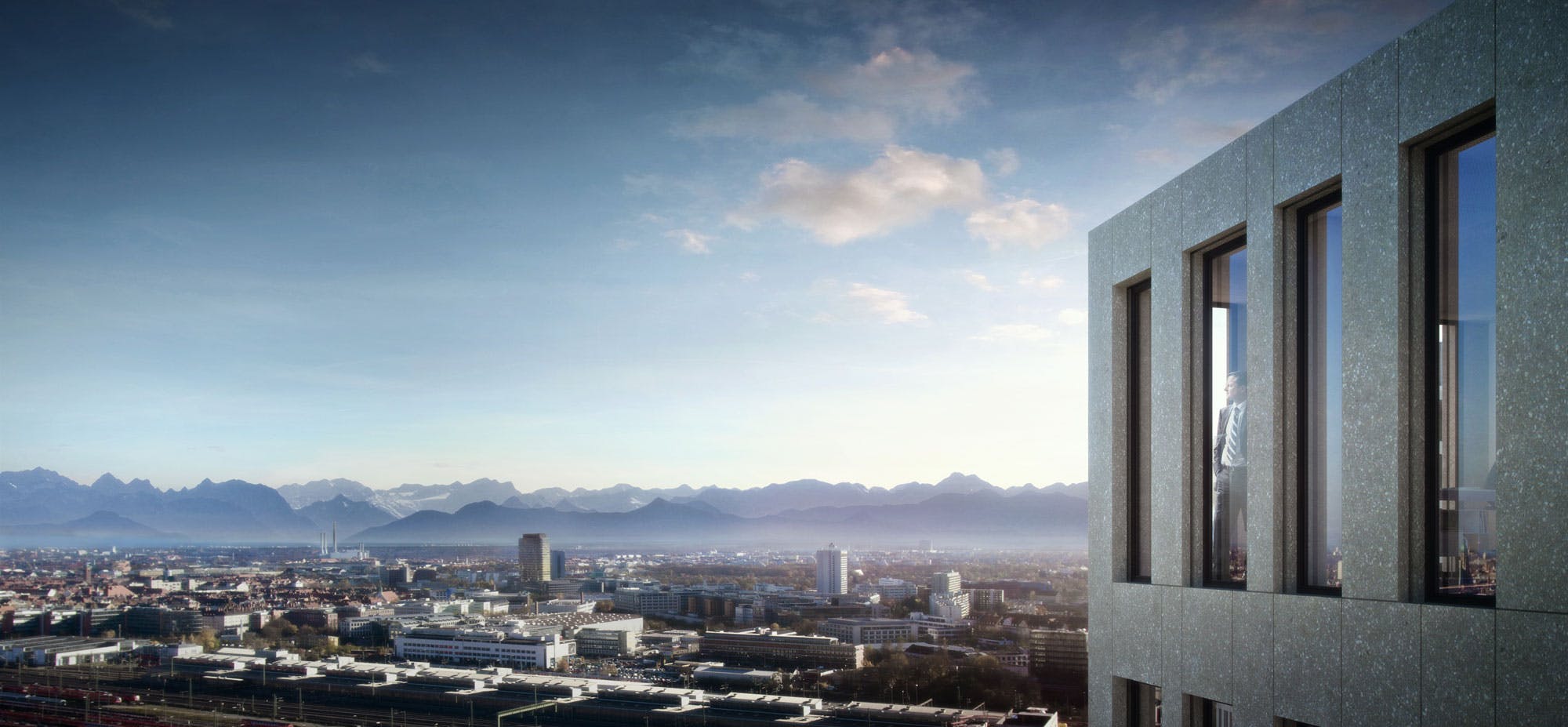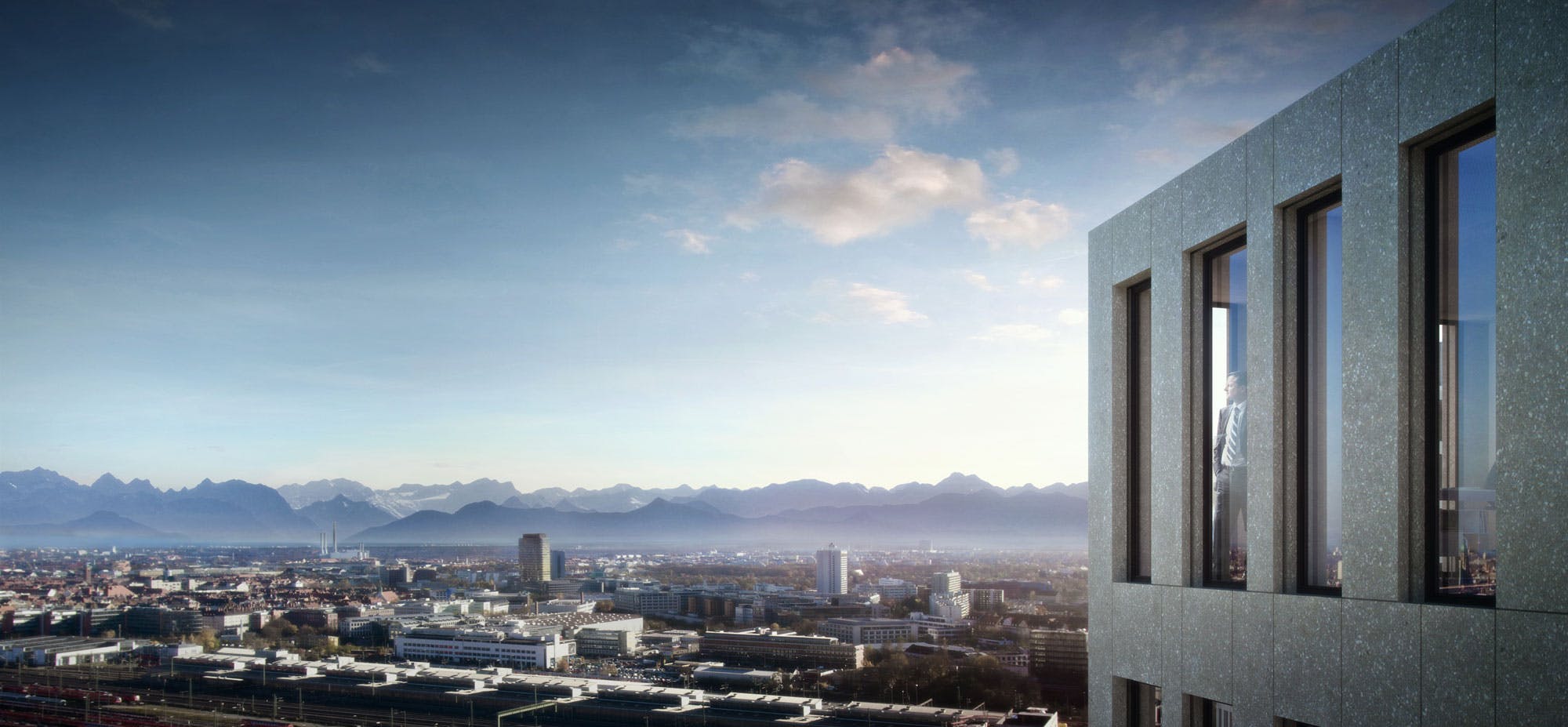 Cosentino Flagship Project
Kap West: Munich's newest landmark
Wiel Arets Architects and HPP Architekten GmbH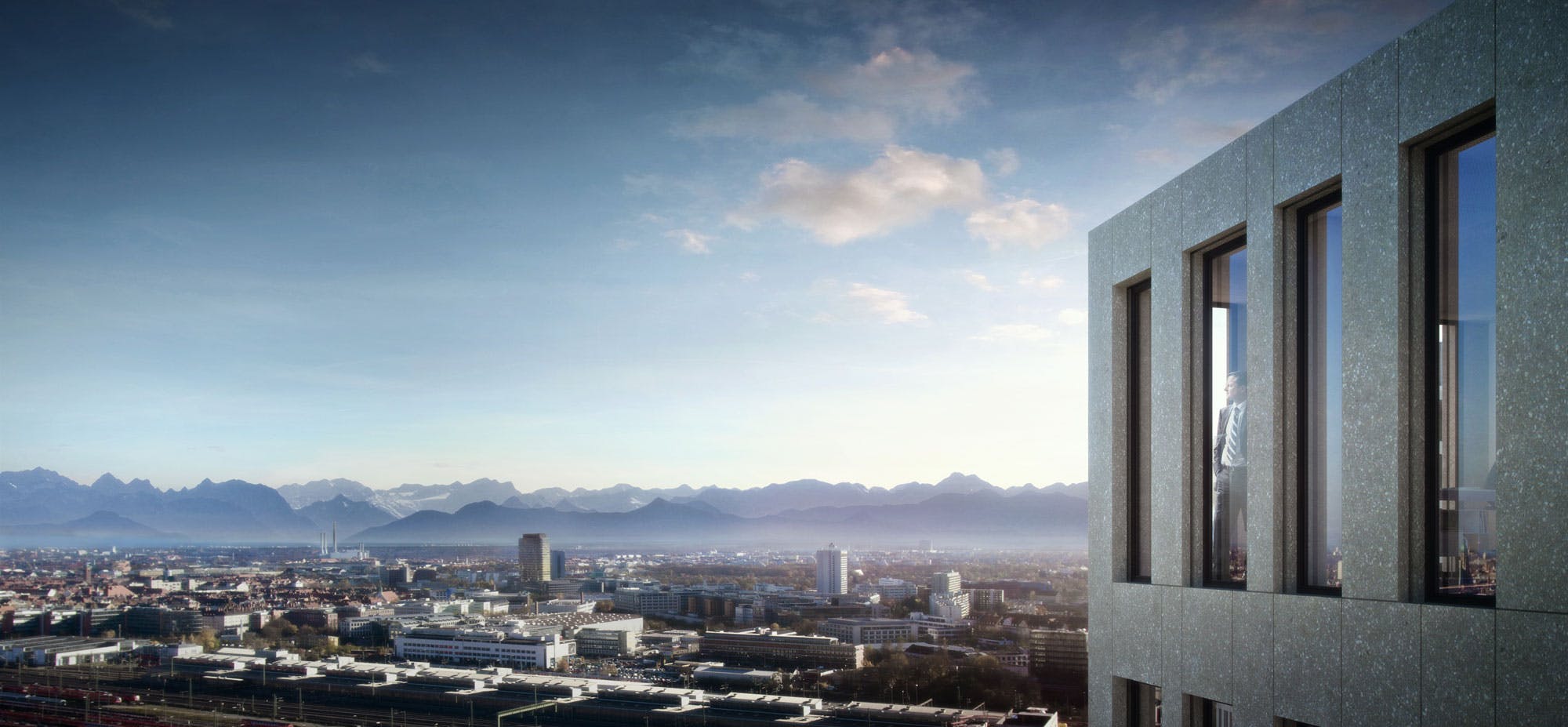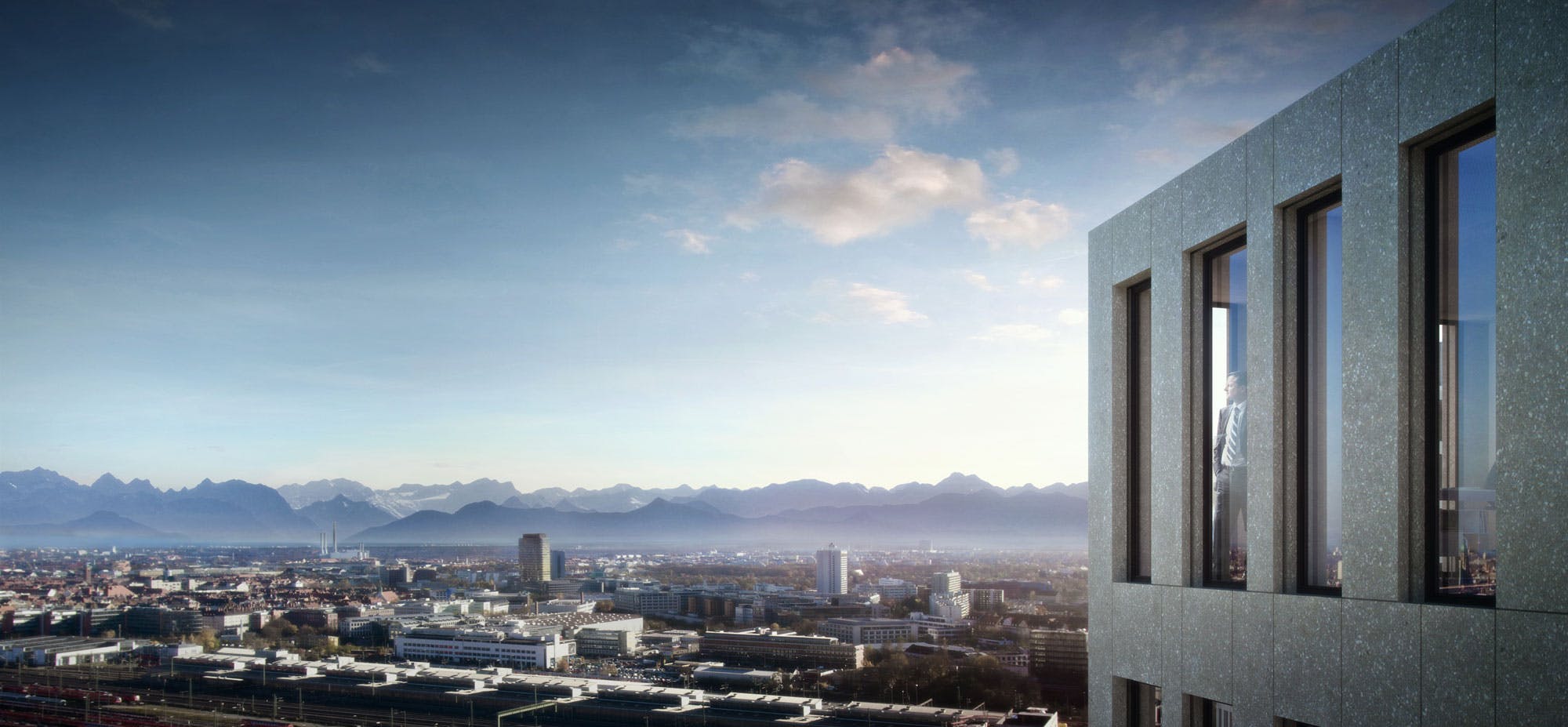 Architecture / Design
Wiel Arets Architects
Collaborators
Fassadentechnik Scharl, Ruppert App GmbH & Co.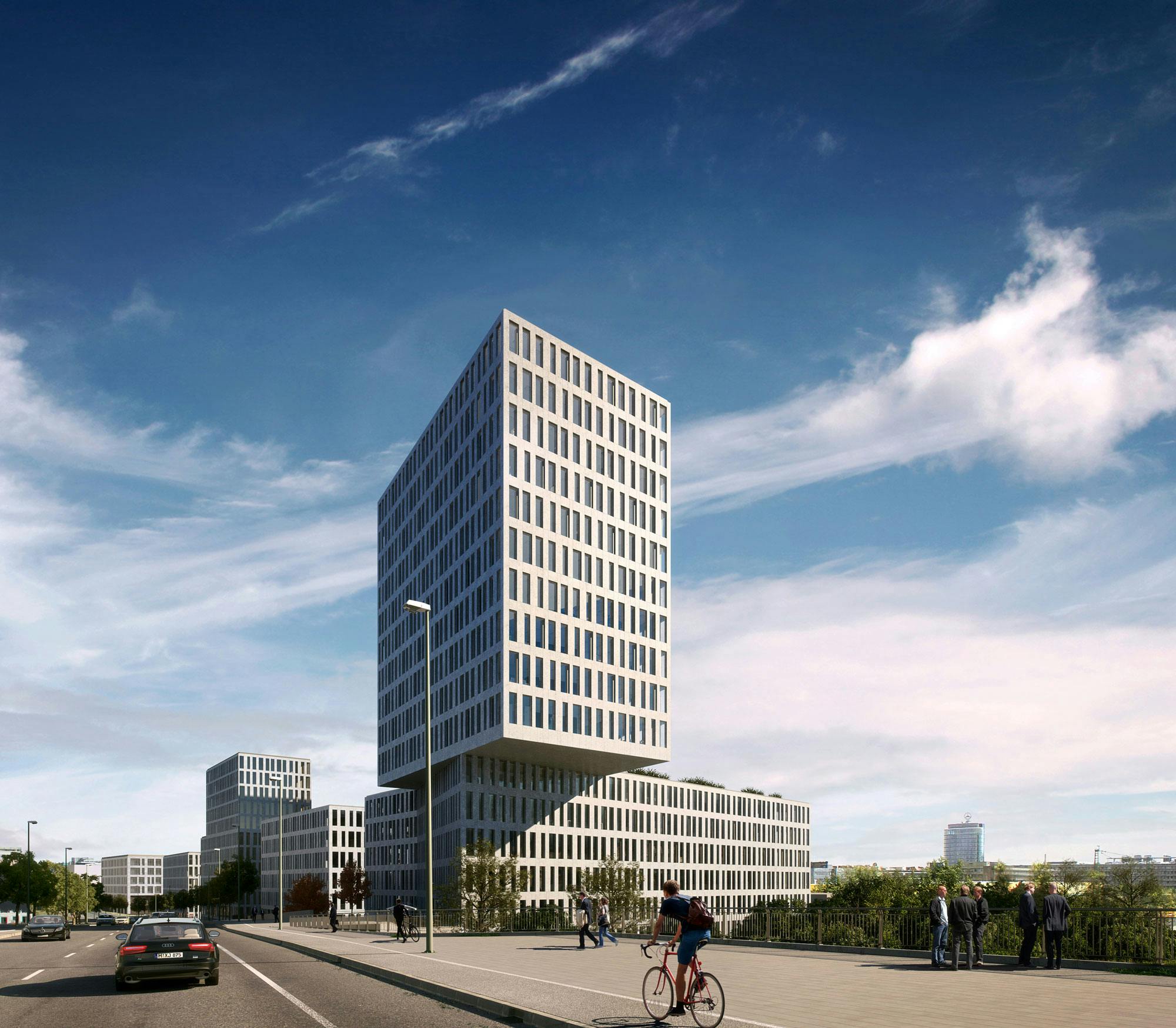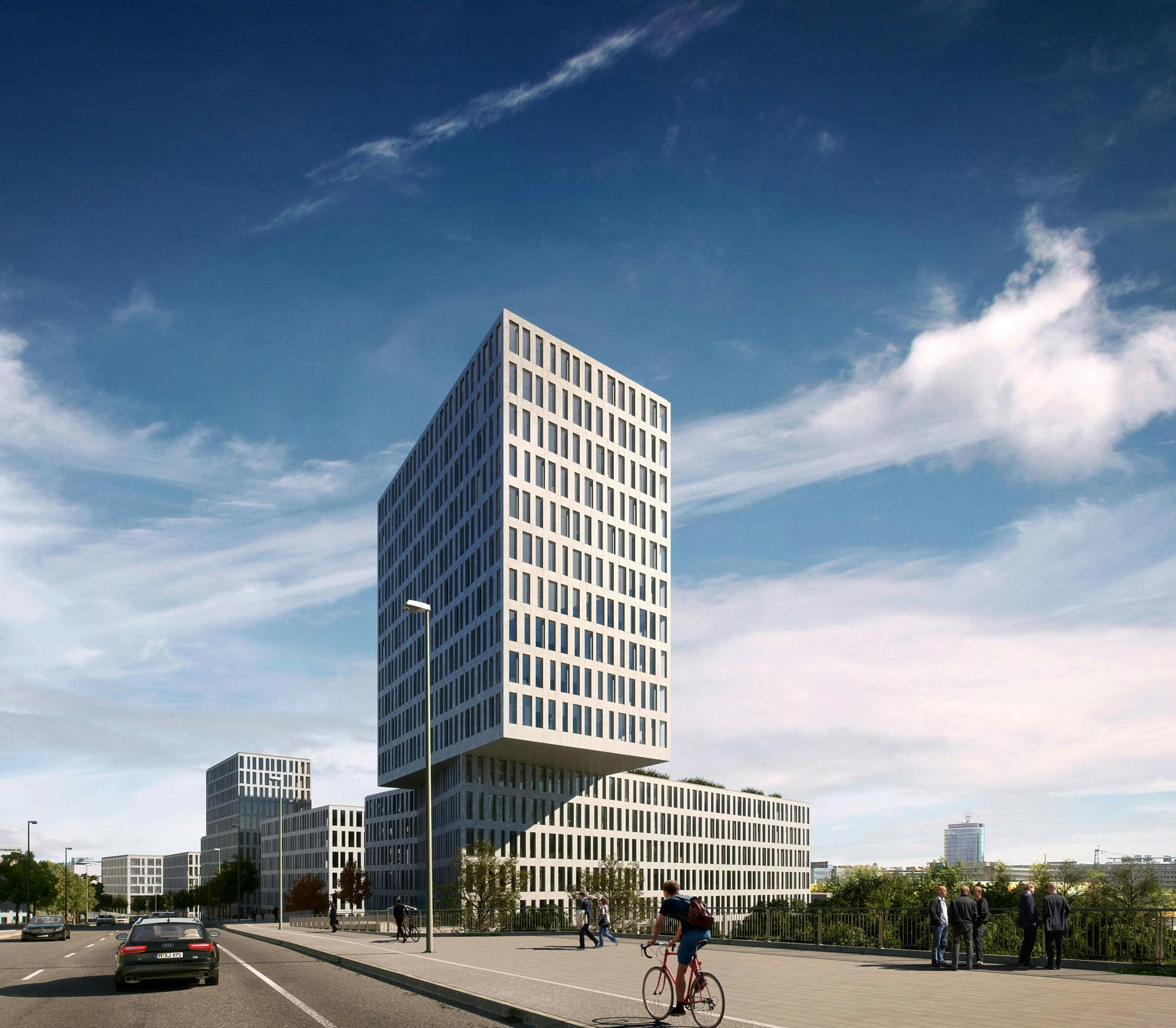 The facade rediscovered with Dekton by Cosentino
In the ultra-compact Dekton by Cosentino surface, the extraordinary Kap West office building in the "Am Hirschgarten" district of central Munich has found the perfect solution for the highly sophisticated architectural design of a technologically-advanced façade.
Visionary, expressive and impressive in every sense of the word: in this Munich district, Kap West reaches for the sky as the latest architectural landmark in the Bavarian capital. The most remarkable visual element of the design of the façade, using Dekton by Cosentino.
The ultra-compact surface has proven to be the ideal solution for cladding the facade, which covers approximately 12,600 m², from both a functional and aesthetic standpoint. Austere and elegant, sumptuous and urban, it makes Kap West instantly recognizable from any angle.
Functional urban development with character
The Am Hirschgarten district illustrates the importance of architectural innovation when it comes to planning and developing a district. The biggest milestone in this urban growth process was the completion of Kap West in late 2019.
The name couldn't be more fitting: the two U-shaped buildings that form the base seem to rise up like a vast promontory, or "Kap" in German. The south tower – the higher of the two – is cantilevered with a subtle anti-clockwise rotation. Suspended at an impressive height of 18 meters above the group, it plays the starring role in the development. Finally, the provision of the patios and other open spaces, reminiscent of a university campus, completes the visionary execution of modern and contemporary workplace design.
Dekton: Technologically advanced, durable, and sustainable façade
Kap West is an unmatched combination of urban planning, attractive open spaces, an efficiently managed project and an expressive architectural landmark.
Dekton's superior quality lends Kap West the unmistakable air of an urban business enclave while providing high-tech exterior cladding that perfectly complements the construction of a durable, profitable and sustainable building.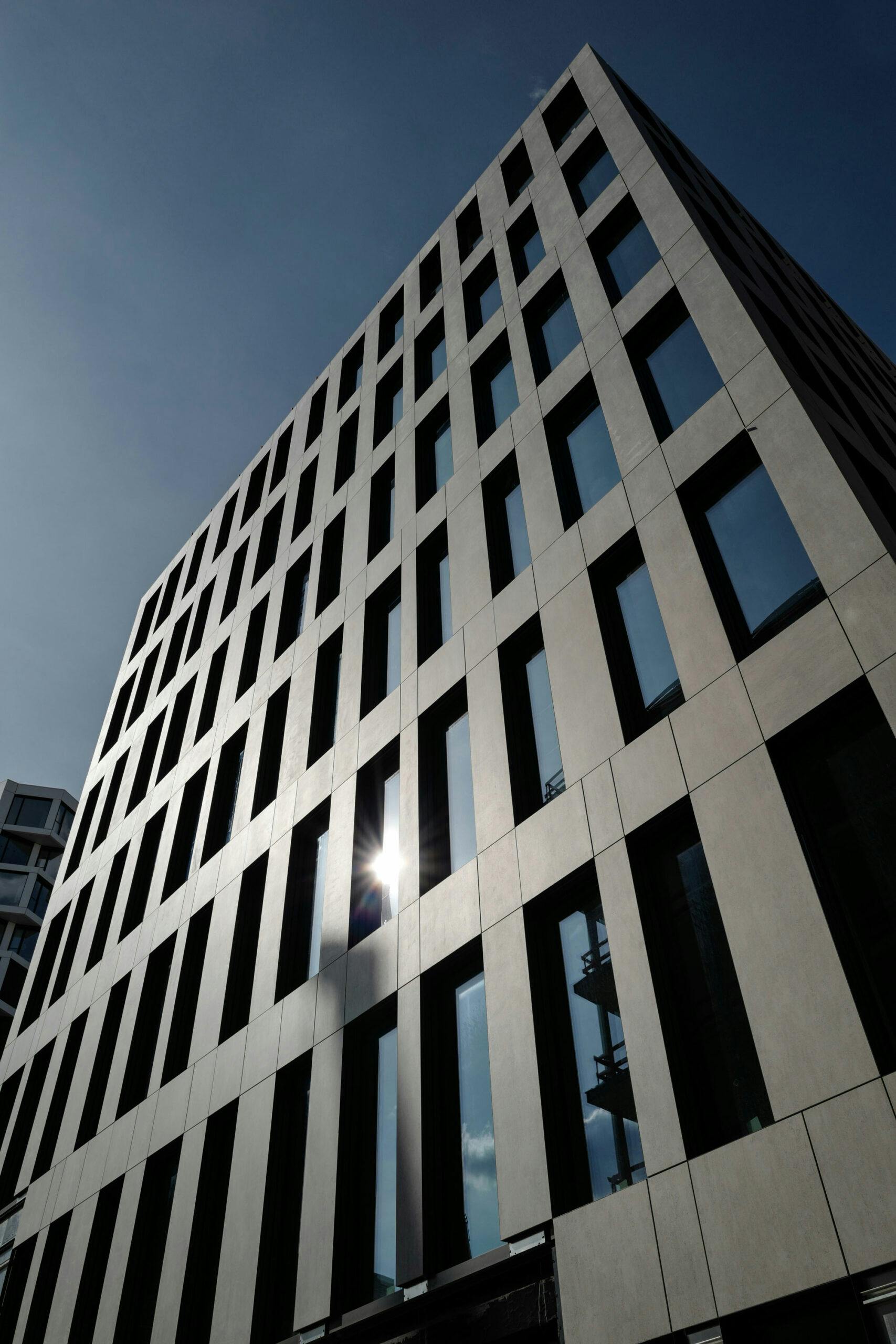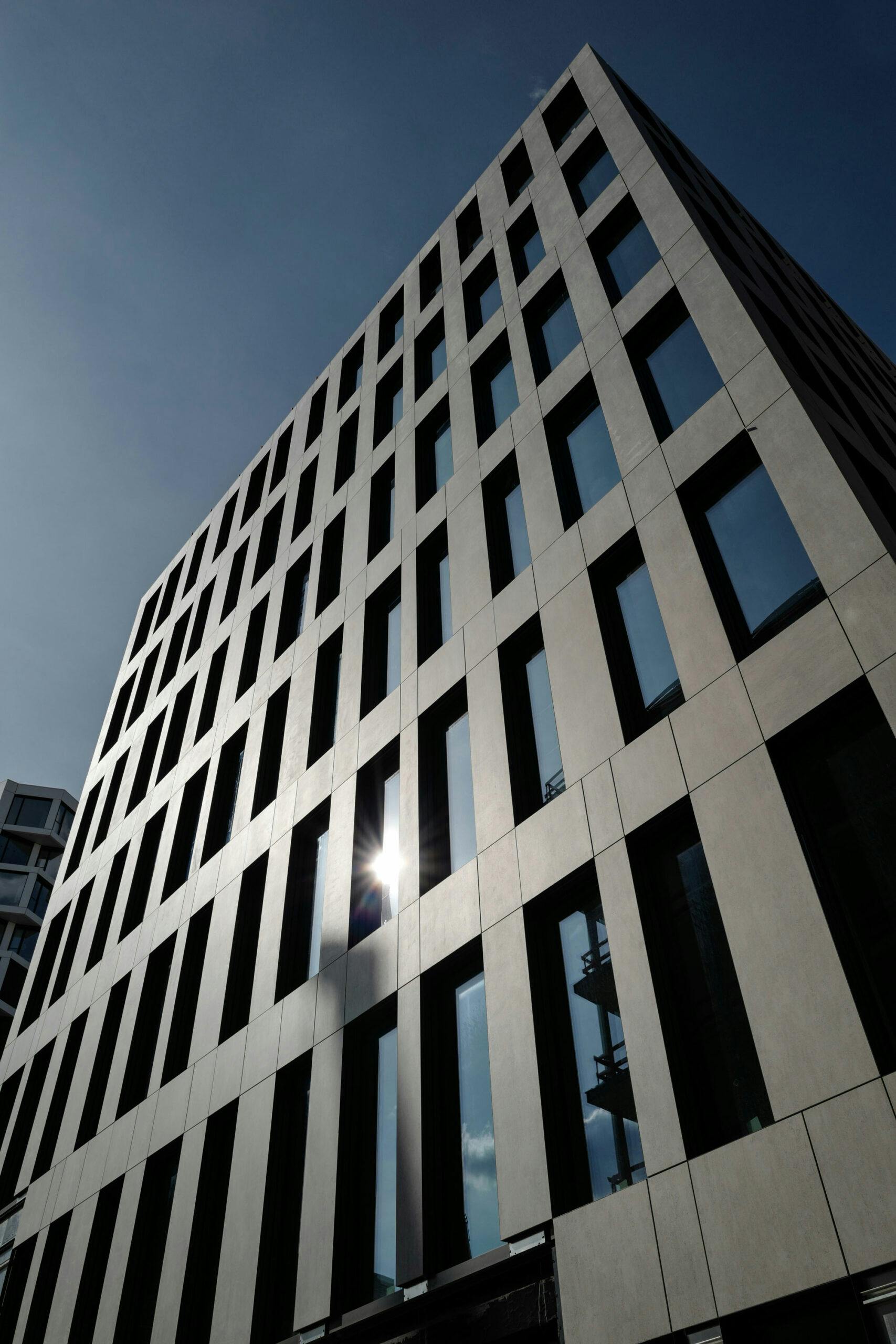 ``Dekton is the ideal material to meet the design and physical requirements of Kap West's flexible, energy-efficient concept``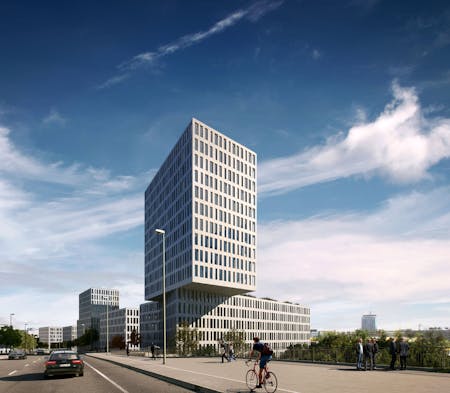 Manfred Rapp
OFB Projektentwicklung
Cosentino's materials used in this project
Related Flagship Projects