Case Study
Korea: Ode to contemporary architecture amidst Sakura blossoms thanks to Dekton
Siaplan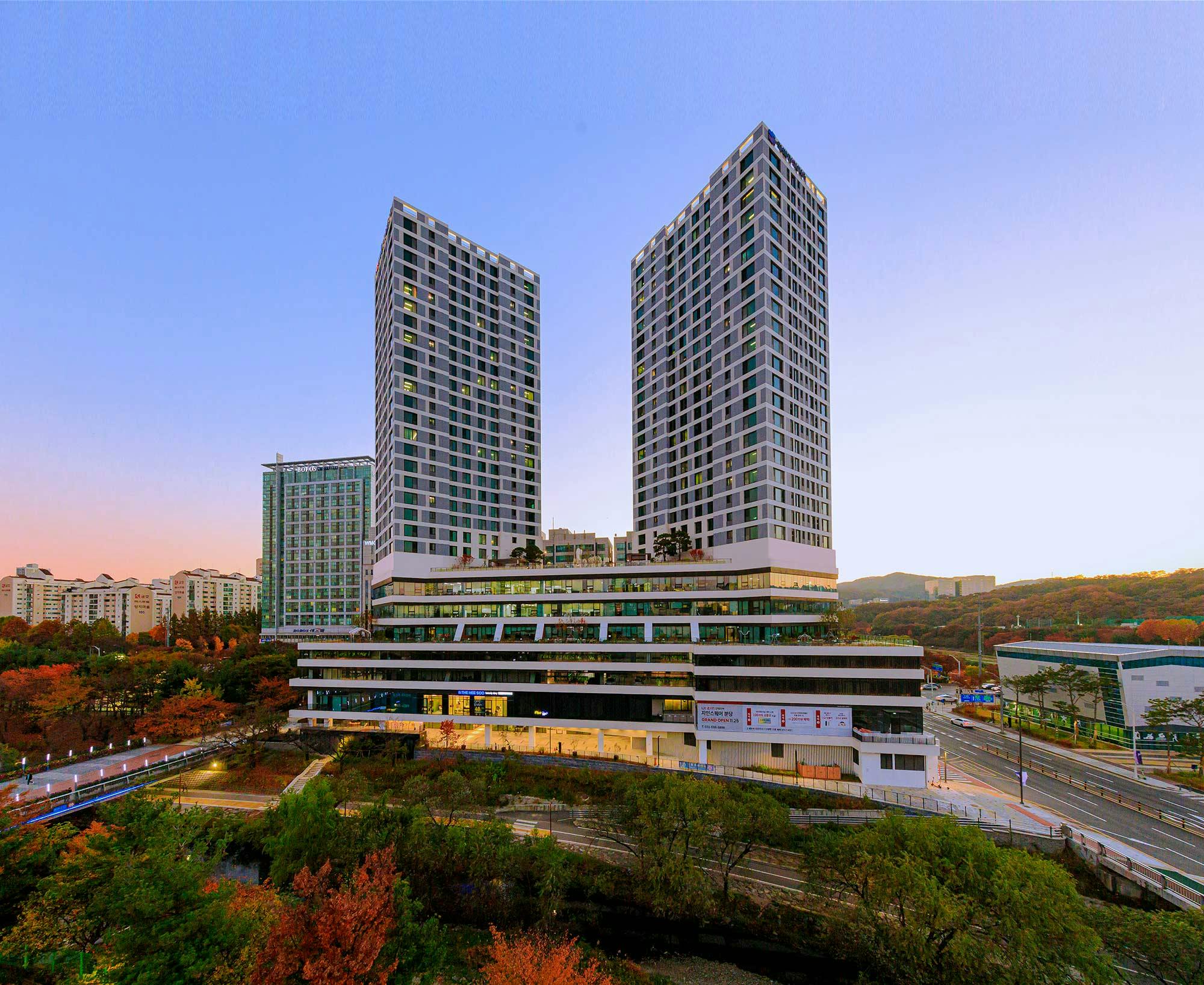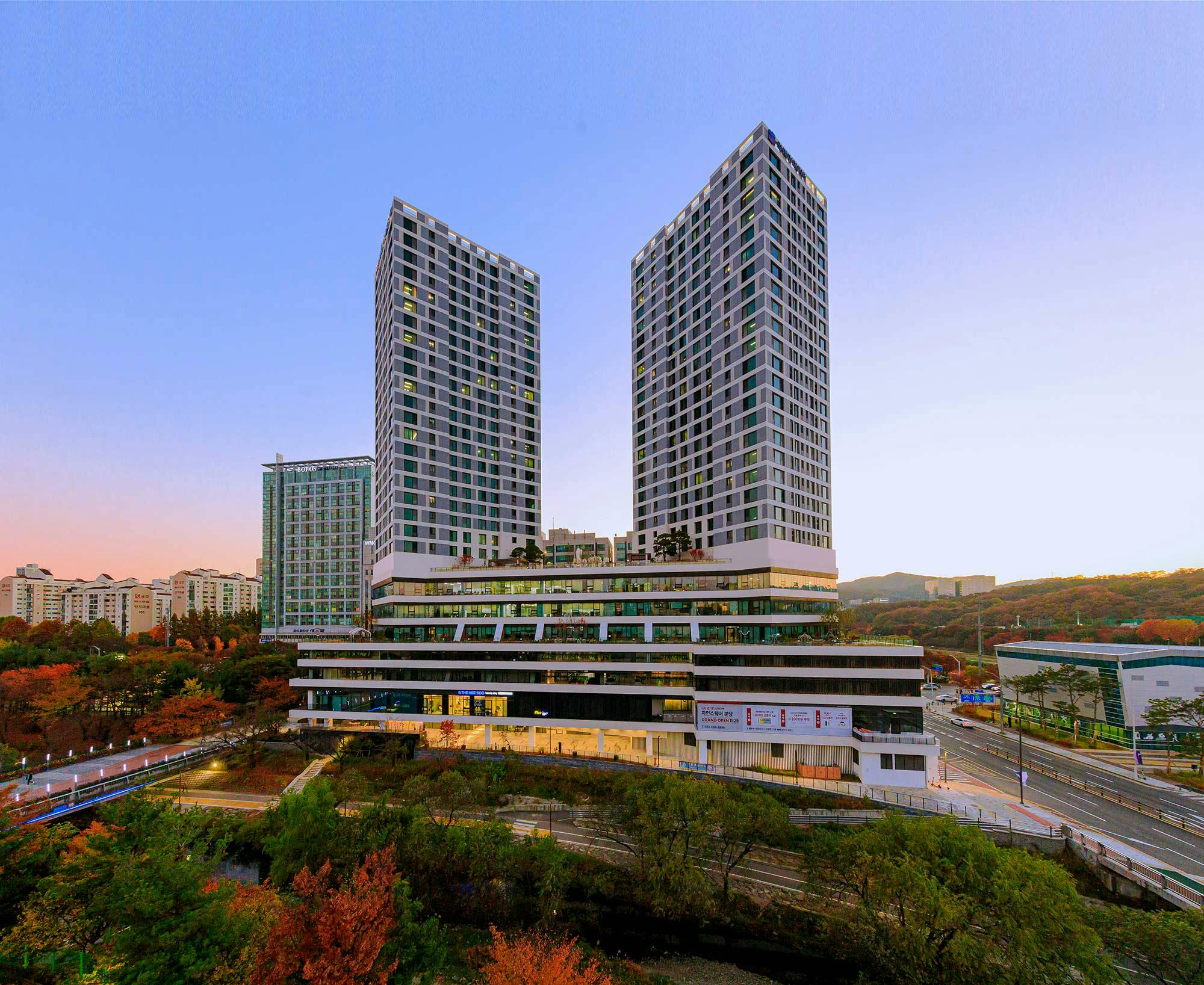 Location
Seoul (South Korea)
Architecture/Design
Siaplan (Jae Hoon Jung)
Application
Façade with DKT1 local system
The Bundang G-Well Prugio building rises above the Seoul skyline with a unique aesthetic appeal in one of the city's largest districts. Surrounded by cherry trees, which in spring display the mythical Sakura blossom, the project comprises a large shopping centre and housing in its two towers.
The light-coloured façade stands out in the environment as a visually clean landmark. The two towers sit on foundations on which the structure rises in a staggered form. Here, Dekton takes centre stage as the cladding material for this part of the project, providing luminosity, quality and resistance.
The properties of Dekton allow for a homogeneous design in this part of the façade that is seamlessly integrated with the rest of the complex. Thanks to its large format, Dekton can be installed with a minimum of joints, thus creating a solid block feeling for this large base that adds sturdiness to the architectural concept.
Due to the height of the building, the fixing system used was a hidden mechanical system with high wind performance. It is performed by means of 8 mm deep Fischer type FZP II concealed undercut drill holes. It is a system certified by Cosentino for 12 and 20 mm thick panels and can be used in full slabs of up to 3.2 x 1.44 m with the possibility of installing as many fixings as loads calculated by the engineer in charge of the project. This type of fixing allows the panel to be adapted to different profile systems depending on the specifications of each supplier.
A pure and sustainable shade of white
The colour selected for this part of the building was Dekton Zenith, a Nordic white tone with a clean, matt finish that fits perfectly with the carefully designed façade as a whole.
Due to their technical features, Dekton panels will stand the test of time on this façade, perfectly withstanding harsh weather conditions. In addition, thanks to its low porosity, the material is resistant to stains and scratches and is extremely easy to maintain. On top of that, Dekton also helps the overall sustainability of the building, as it is a carbon neutral product throughout its life cycle.
Cosentino's materials used in this project
Explore Similar Case Studies