Case Study
An attractive façade for a hospital pavilion in Vancouver
DYS architecture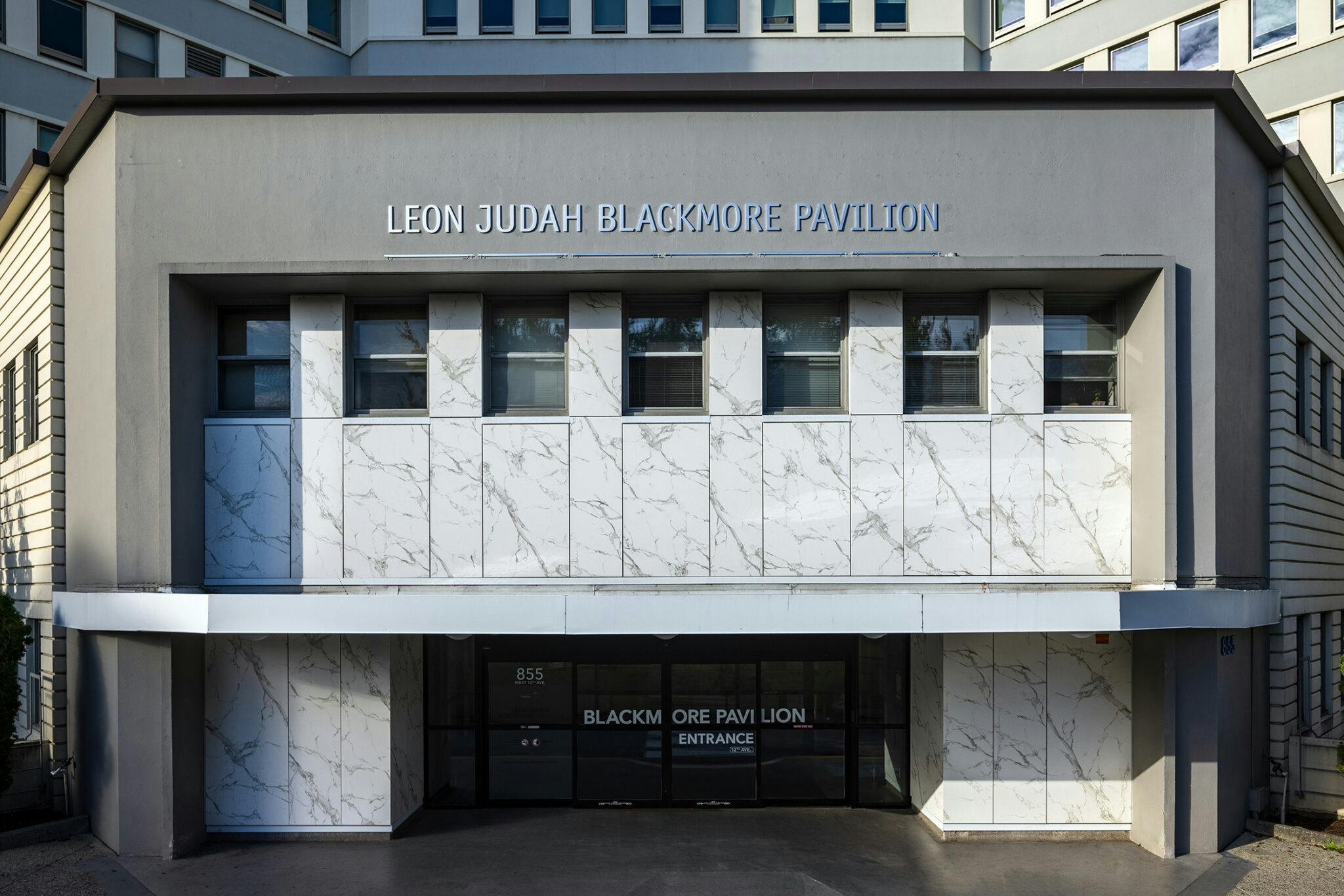 Location
Vancouver, Canada
Architecture / Design
DYS architecture
Application
Ventilated facade
The beauty of marble to clad the façade of a hospital
DYS architecture chose Dekton for the stylish façade cladding of the Leon Judah Blackmore Pavilion at Vancouver General Hospital. The renovation of the building is a tribute to Leon Judah Blackmore, a Polish immigrant who made Canada his home and flourished as a businessman and real estate developer. In memory of his passion and contribution to the community, his philanthropic foundation donated $18.4 million to the hospital after his death.
Two years after that, the hospital's Centenary Pavilion has been renovated and now bears his name as a tribute. The Vancouver-based Cosentino team collaborated on the project by supplying the Dekton Aura15 cladding material used on the façade that frames the entrance to the building.
The perfect match
Inspired by natural marbles such as Carrara and Calacatta, Aura15 was chosen for its elegance and technical features. Its white background crossed by grey veins blends perfectly with the grey edges of the façade and the silver signs with the name of the pavilion. The result is an elegant style that brings calm and balance to the hospital atmosphere, where Aura15 adds the sophistication of stone.
For many years to come
Thanks to its technical features, Dekton provides a highly durable material which requires no maintenance and is unaffected by wear and tear, UV rays, extreme temperatures and stains such as graffiti, making it ideal for the emergency entrance of this hospital, which is exposed daily to heavy vehicular and pedestrian traffic. Therefore, although the initial specifications for the project called for marble, the ultra-compact Dekton surface was chosen for its high durability and ease of maintenance. Sustainability was also a plus when choosing it, as Dekton improves the energy efficiency of the building. Thus, Aura15 will be the face of the Leon Judah Pavilion for many years to come.
Do you need help with a project?
Contact our specialists for advice
Do you need help with a project?
Contact our specialists for advice
Cosentino's materials used in this project