Case Study
Liderim, the office reimagined in a cosy space
By Eli Hacohen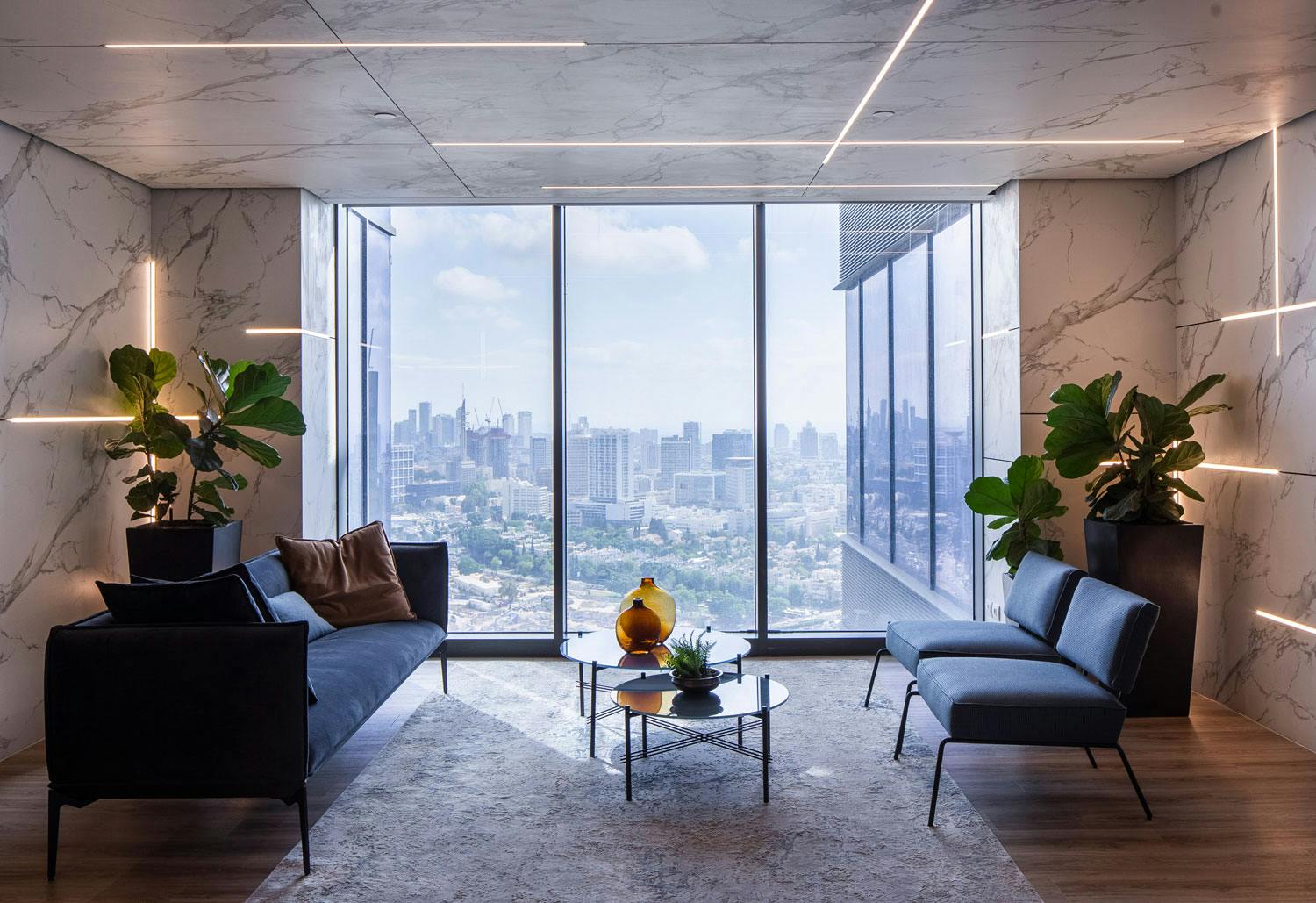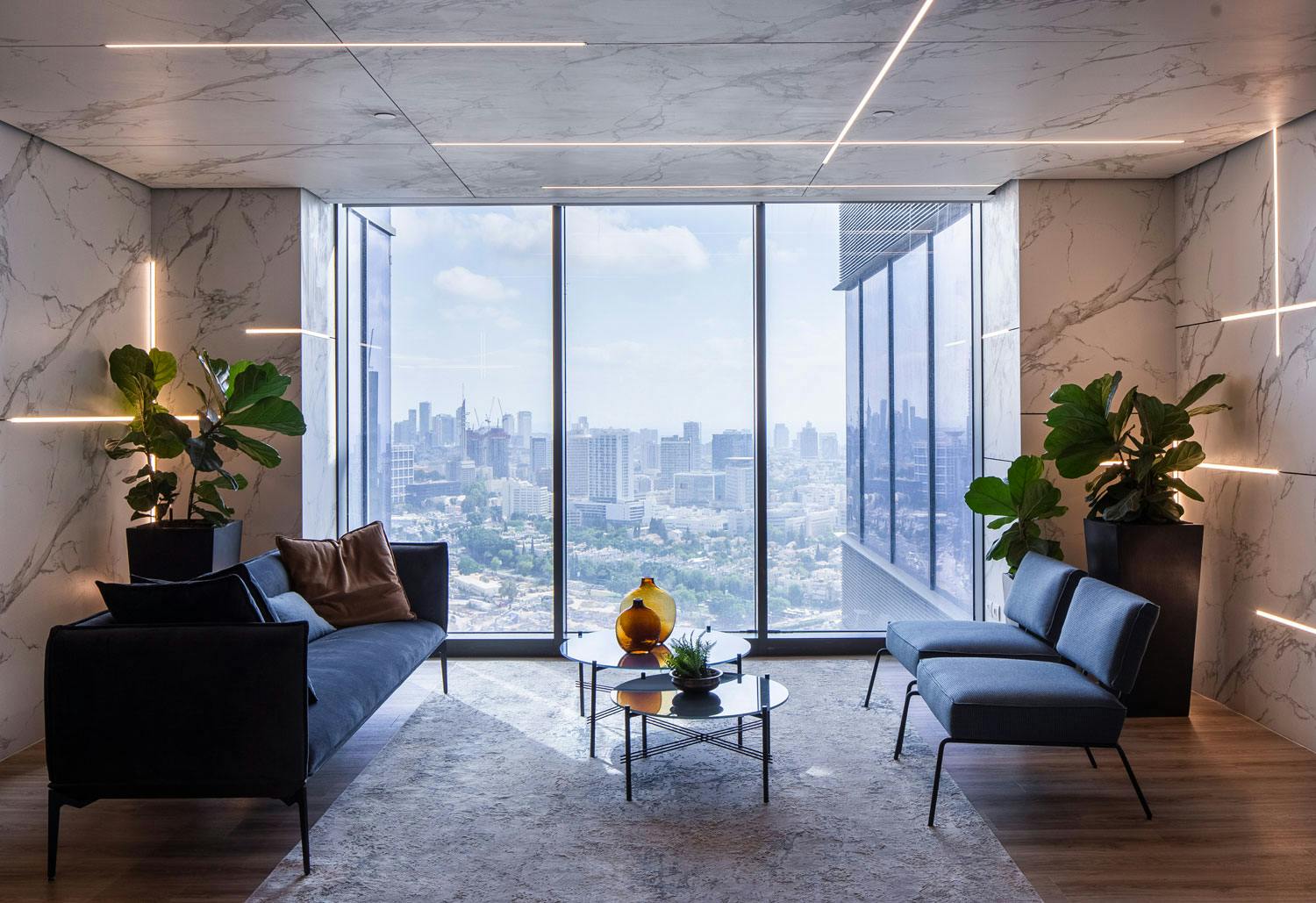 Location
Tel Aviv, Israel
Architecture / Design
Eli Hacohen | A. Weiss (developer)
Application
Ventilated façade on walls and ceiling | Cladding of reception desk and tables
The visual impact of large format Dekton
The new Liderim offices in Tel Aviv (Israel) exude elegance. Once in the reception area, there is an impressive desk made from a huge, seamless, large-format Dekton Aura slab. The effect is overwhelming, thanks to the use of the same material for the wall and ceiling cladding. The overall feeling is one of understated luxury, combining a material such as Dekton Aura, inspired by classic marble, with cement flooring and wood.
The desk has been created from several planes with a sought-after asymmetry, giving it movement and modernity, in contrast to the classic look of the finish itself. Dekton Aura, a colour from the Natural Collection, with grey to beige veining reminiscent of Calacatta and Carrara marble, contributes to this.
When the architect responsible for the project, Eli Hacohen, was asked why he chose Dekton Aura, the answer was clear: 'I chose Dekton Aura for the Liderim offices because I wanted to convey understated luxury, and because of the versatility of the material for application as wall, ceiling and furniture cladding.'
Do you need help with a project?
Contact our specialists for advice
Do you need help with a project?
Contact our specialists for advice
'The Cosentino team is very customer-oriented. They have helped us to select the material and have supported us until the final execution of the project.'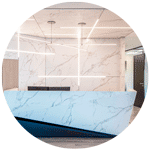 Eli Hacohen
Architect
Dekton, interior design down to the last millimetre
In the Liderim offices, everything is designed to create a welcoming atmosphere that invites employees and visitors to stay. To this end, the exterior features are integrated into the interior of the building, providing continuous visual communication, especially in the entrance, reception area and meeting rooms.
Everything has been controlled and meticulously executed. Nothing has been left to chance. Not surprisingly, the roof cutting and the wall cladding also required a great deal of precision and detailed planning. This was perhaps the main challenge of the project, which Hacohen successfully overcame thanks to the Cosentino team, which is always ready to provide technical solutions.
The choice of the same material, Dekton Aura, for the tables in the meeting rooms has been another success of the project. In addition to creating a cosy space, in combination with the beige leather chairs, the material connects with the reception area of the offices, strengthening the original creative concept. Dekton is also available in a thickness of only 4mm in its Slim version, which offers multiple possibilities as furniture cladding – table tops, cabinet fronts, and one-piece items such as side tables – without the disadvantages of natural stone, which is highly susceptible to scratches, liquids or sunlight exposure.
A well-designed LED lighting system, plant materials in the right places and plenty of natural light complete the final look.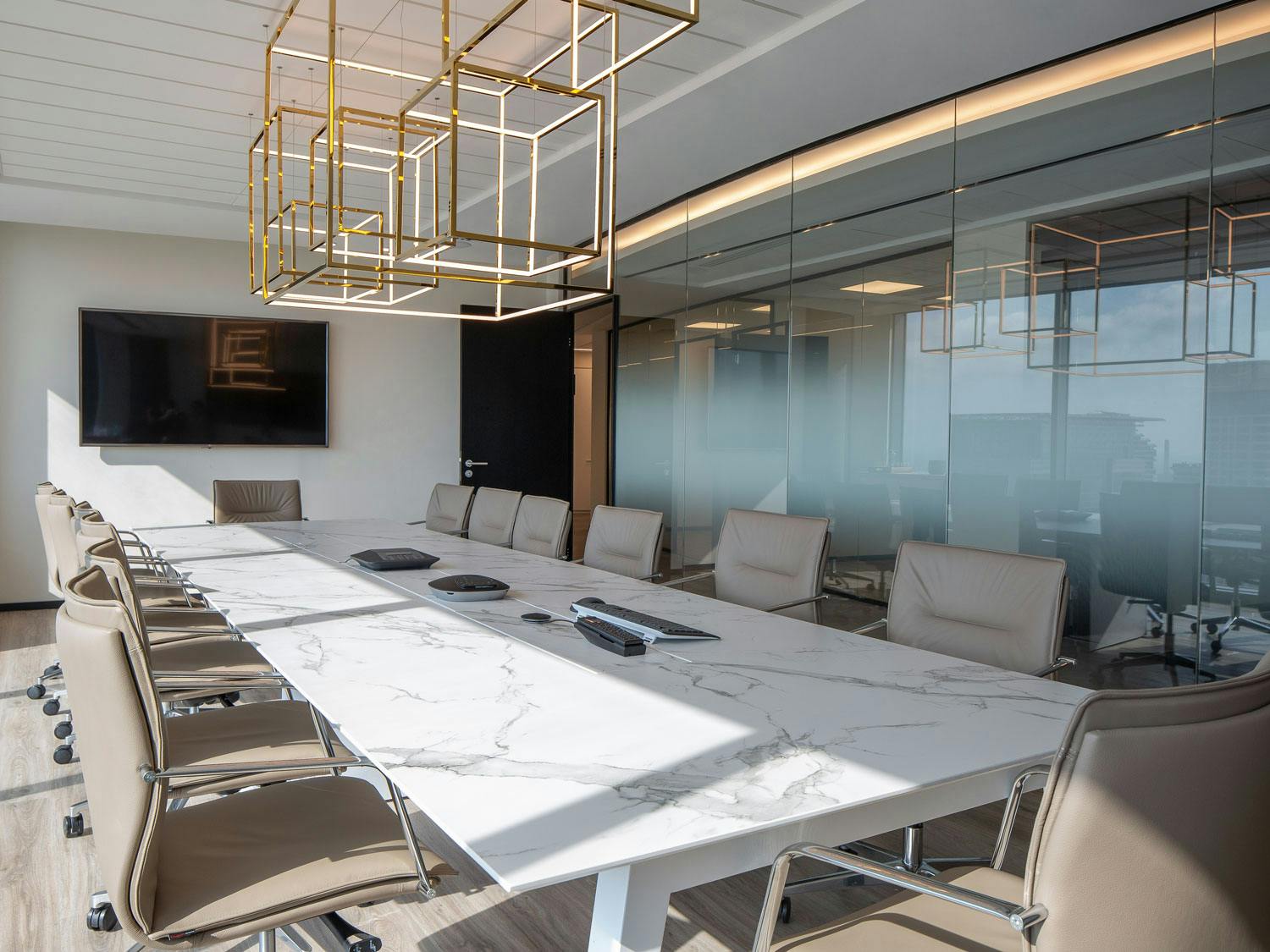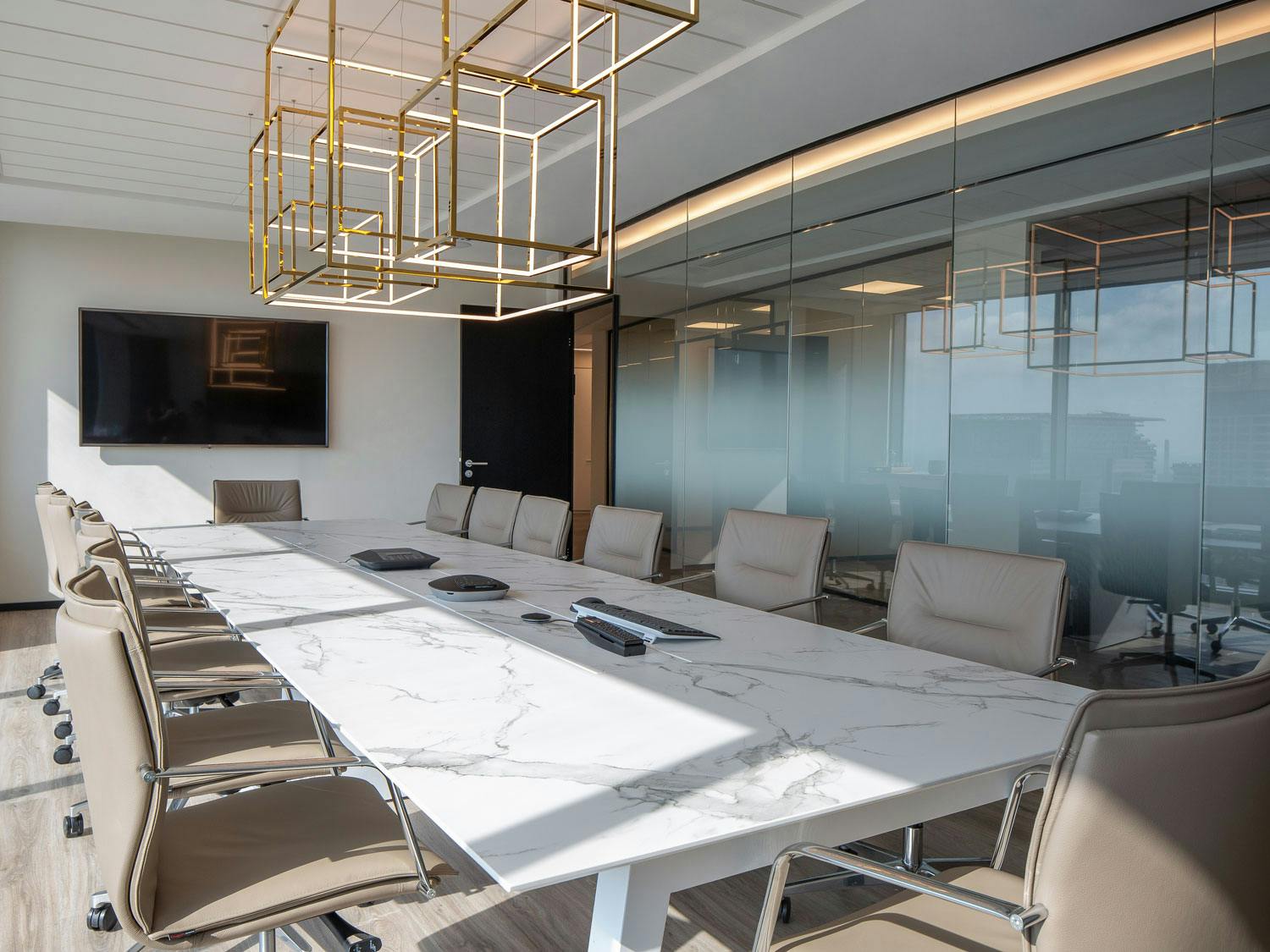 Cosentino's materials used in this project