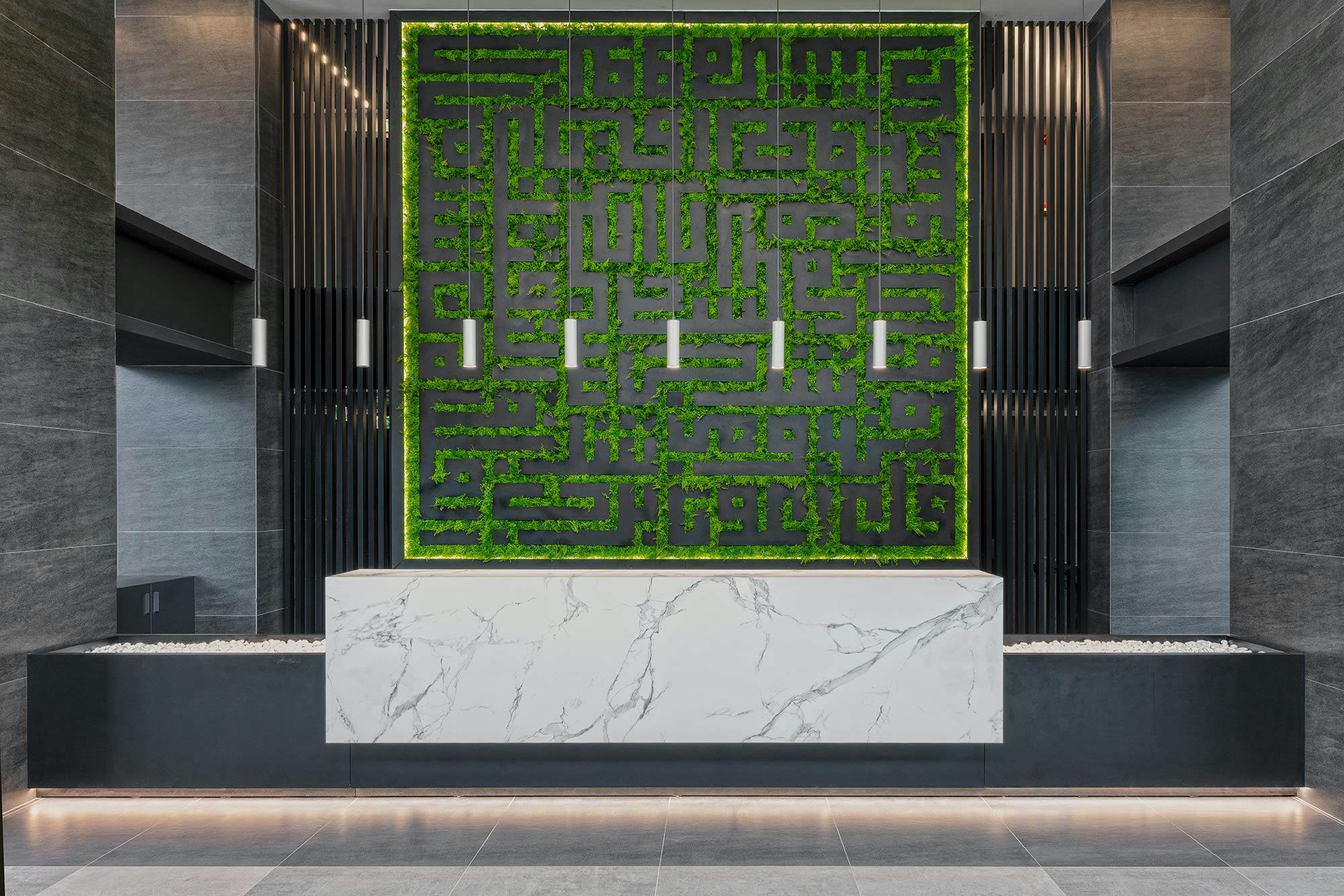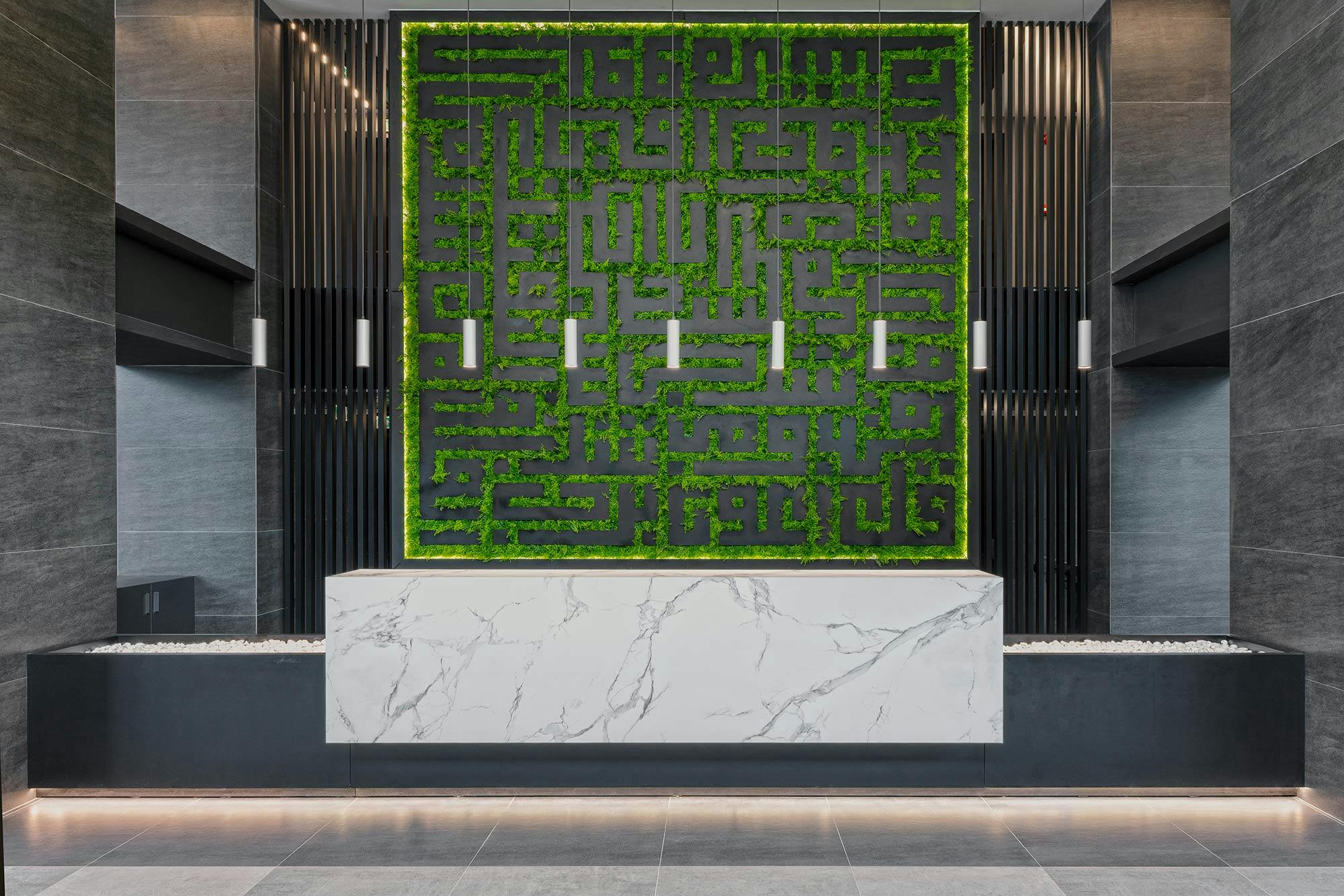 Luxurious spaces and strong aesthetics in a Turkish office building
Case Study
Luxurious spaces and strong aesthetics in a Turkish office building
Bayburt Group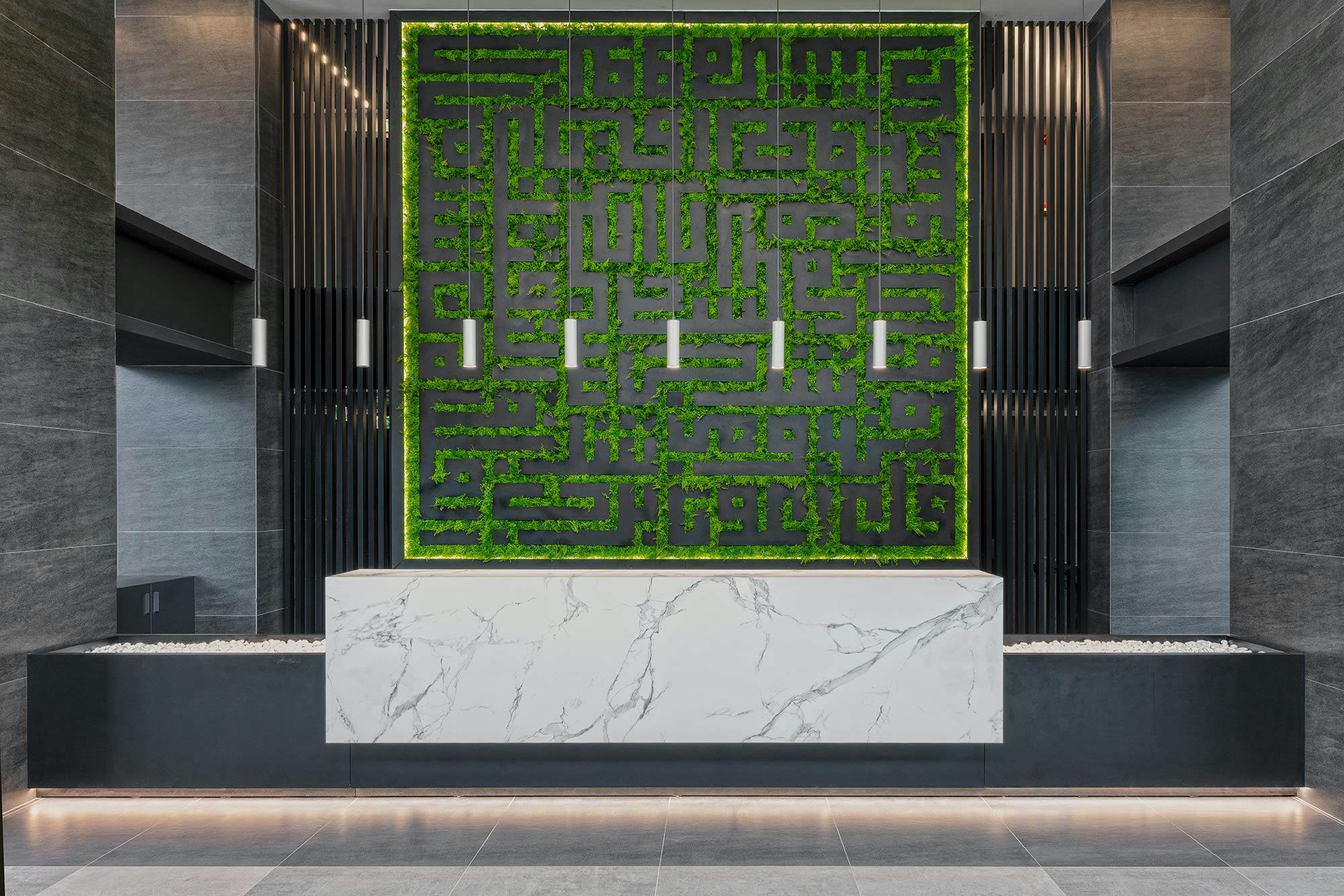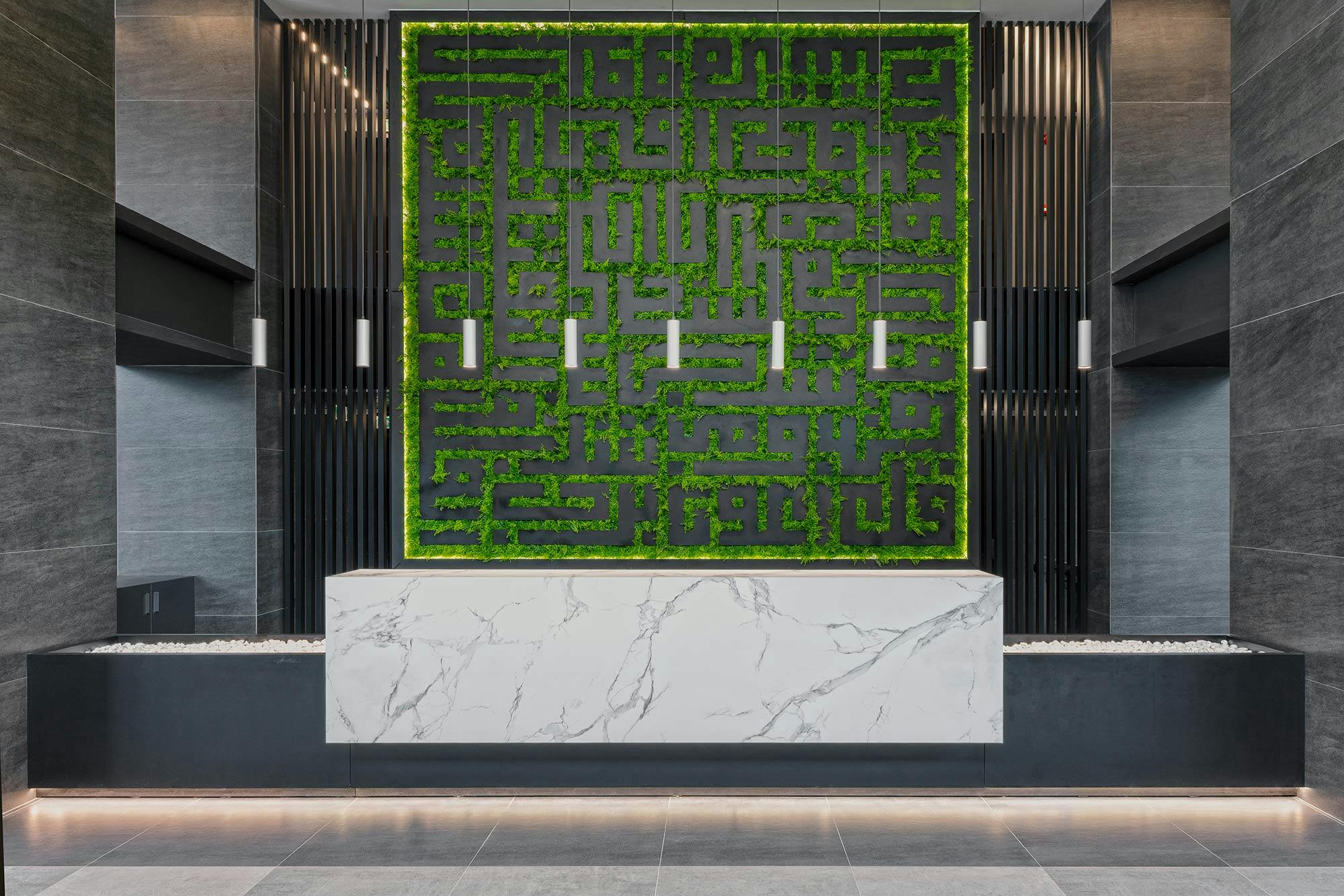 Material
Dekton | Silestone
Application
Wall cladding, flooring, worktops, furniture
Color
Kreta, Bromo, Aura, Vera | Et. Marquina
Thickness
4 mm, 8 mm, 12 mm, 128 mm
The new headquarters of the Bayburt Group, an infrastructure construction company, focuses on innovation, quality and a contemporary design concept. Located in Ankara, the capital of Turkey, the office building has been designed as a space where luxury and functionality are in line with the company's philosophy, which focuses on providing 'innovative, qualitative, reliable services and solutions', as described in its mission statement.
'As the project involves the construction of our headquarters, the quality of the materials was very important to us,' says the company. And they go on to say: 'Cosentino products were our preferred choice because of their compatibility with the overall design, the technological advantages they offered us and their solidity in terms of aesthetics'.
An inspiring range of options
The wide range of Cosentino colours available was one of the major advantages. 'What inspired us the most was the fact that the products we chose perfectly matched the main design features, colours and pattern combinations of our headquarters,' say the managers.
According to the company, 'to ensure that the different colours used in the various areas of the building, such as floors, walls, worktops and furniture, were in harmony with the overall building project, a step-by-step planning process had to be carried out beforehand'. The result is an aesthetically powerful whole with a strong architectural character.
Colour combinations to enhance architectural aesthetics
The colour palette chosen makes for spaces that dialogue with each other. The floors are a combination of Dekton Kreta, with a uniform design inspired by cement surfaces, and Dekton Bromo, which creates a unique atmosphere with its natural dark grey slate-like appearance. For continuity, Dekton Bromo has also been used as wall cladding.
The sophisticated Dekton Aura, inspired by Calacatta and Carrara marbles, adds a very aesthetic touch to the worktops in the cafeteria and bathrooms. The sculptural reception desk combines this colour with Dekton Vera, a greyish shade ideal for creating contrast.
Finally, Silestone Et. Marquina was used in the lift area, giving it a luxurious character with its black base and white veining reminiscent of black Marquina marble.
Aesthetics and durability, the key benefits of Dekton and Silestone
'Our main focus was to support the project, which we evaluated in its entirety, with the use of materials with strong design features that would complete the project architecturally. Dekton and Silestone architectural stones were well suited to the task,' says the company. As well as being aesthetically pleasing, both surfaces offer added value in terms of strength and durability.
Both Dekton and Silestone are products that stand the test of time and are easy to maintain. Specifically, Dekton is ideal for high-traffic areas, making it the perfect material for applications such as the floors in this office building. Furthermore, thanks to its low porosity, it is resistant to stains, scratches and sudden changes in temperature. All in all, these materials will ensure that the new headquarters will stay looking good for a long time to come.
Cosentino's materials used in this project