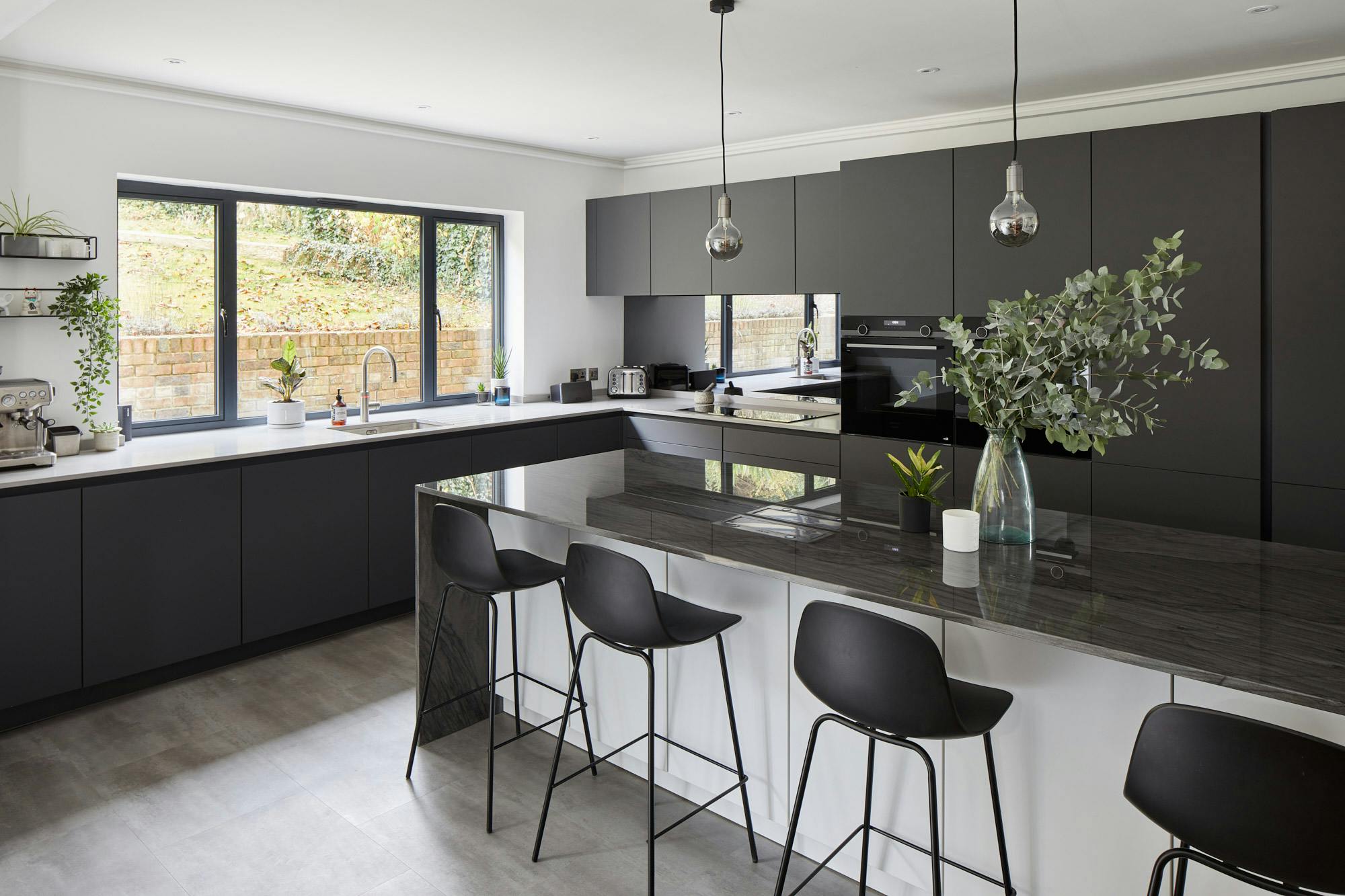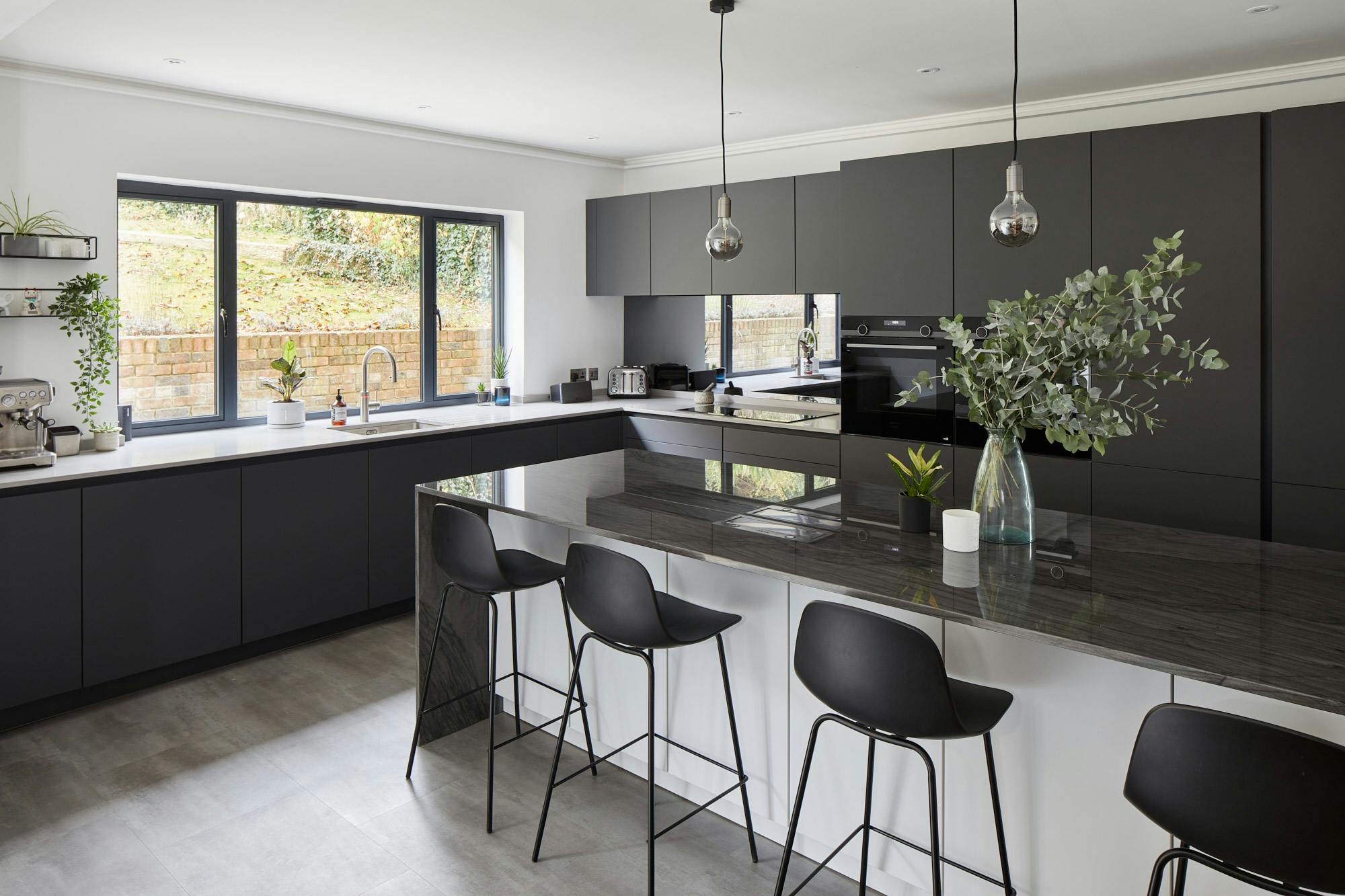 Luxury and functionality in an attractive open-plan kitchen in Hayes
Top Homes
Luxury and functionality in an attractive open-plan kitchen in Hayes
Paul Hasling de Range Property Consultants / piqu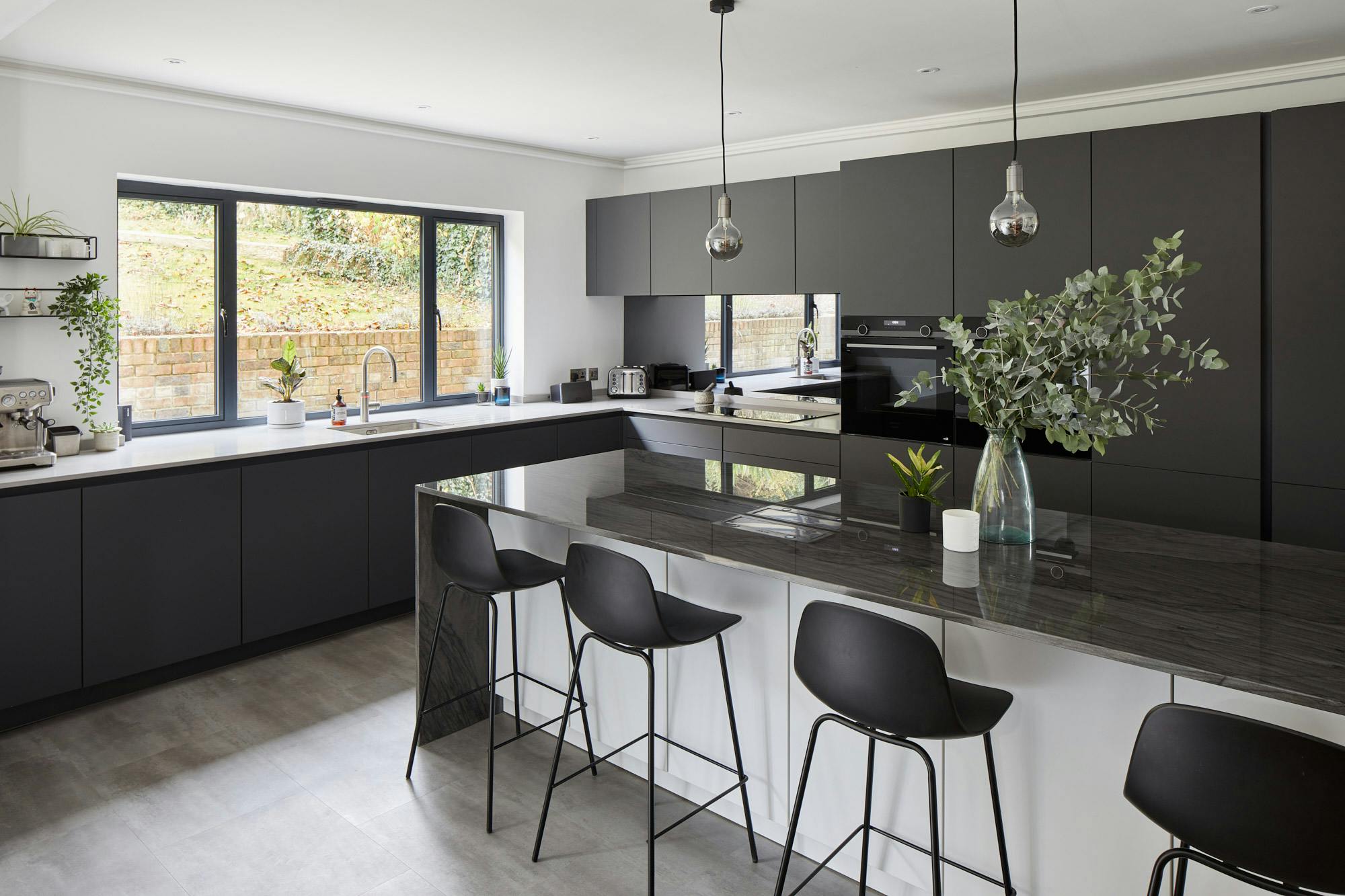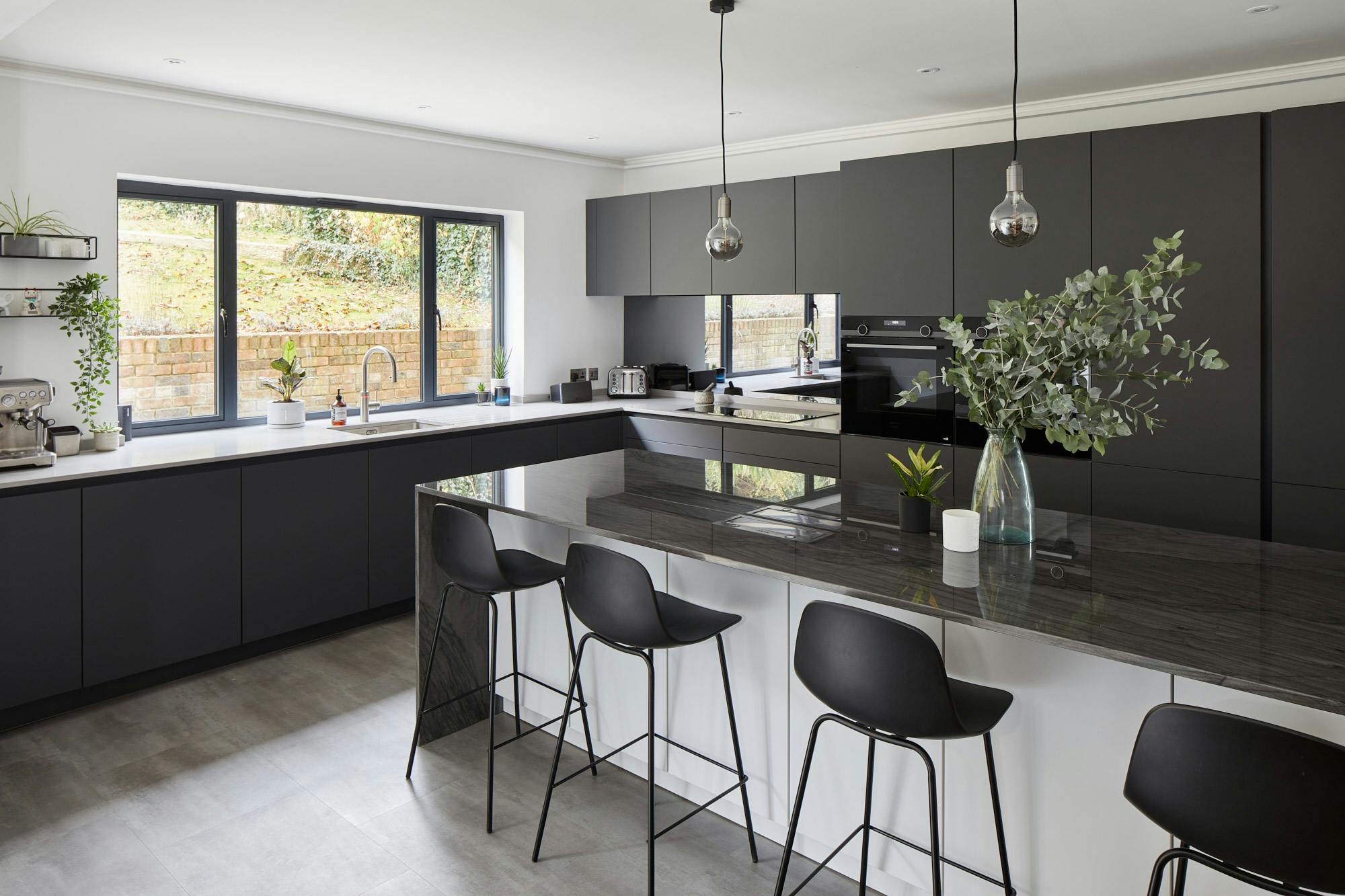 Fabricator
Stone Interiors of Greenwich
Material
Silestone | Sensa
Architecture / Design
Paul Hasling de Range Property Consultants / piqu
When planning the perfect kitchen, worksurfaces have a huge impact on the overall look and feel. As well as strong aesthetics, they also need to be durable, hardwearing and tough enough to cope with everyday wear and tear. That's why kitchen designers piqu selected Cosentino for this stunning open-plan scheme in a family home in Hayes, near Bromley, Kent. The contrasting surfaces are the perfect mix of light and dark, neutral and dramatic, with all the qualities a busy kitchen and lifestyle needs.
Architect Paul Hasling from Range Property Consultants had created a light-filled kitchen-dining space by removing an internal wall and replacing the window to make it lower and in line with the new worksurface. The owners wanted a modern style with a monochrome colour scheme, choosing 20mm Silestone Kensho for the main worksurfaces and 20mm Sensa by Cosentino Nilo for the island, which includes a mitred leg to the floor and a stunning waterfall finish. They felt that the simplicity of the Kensho contrasted well with the natural beauty of Nilo and the result is a beautiful blend.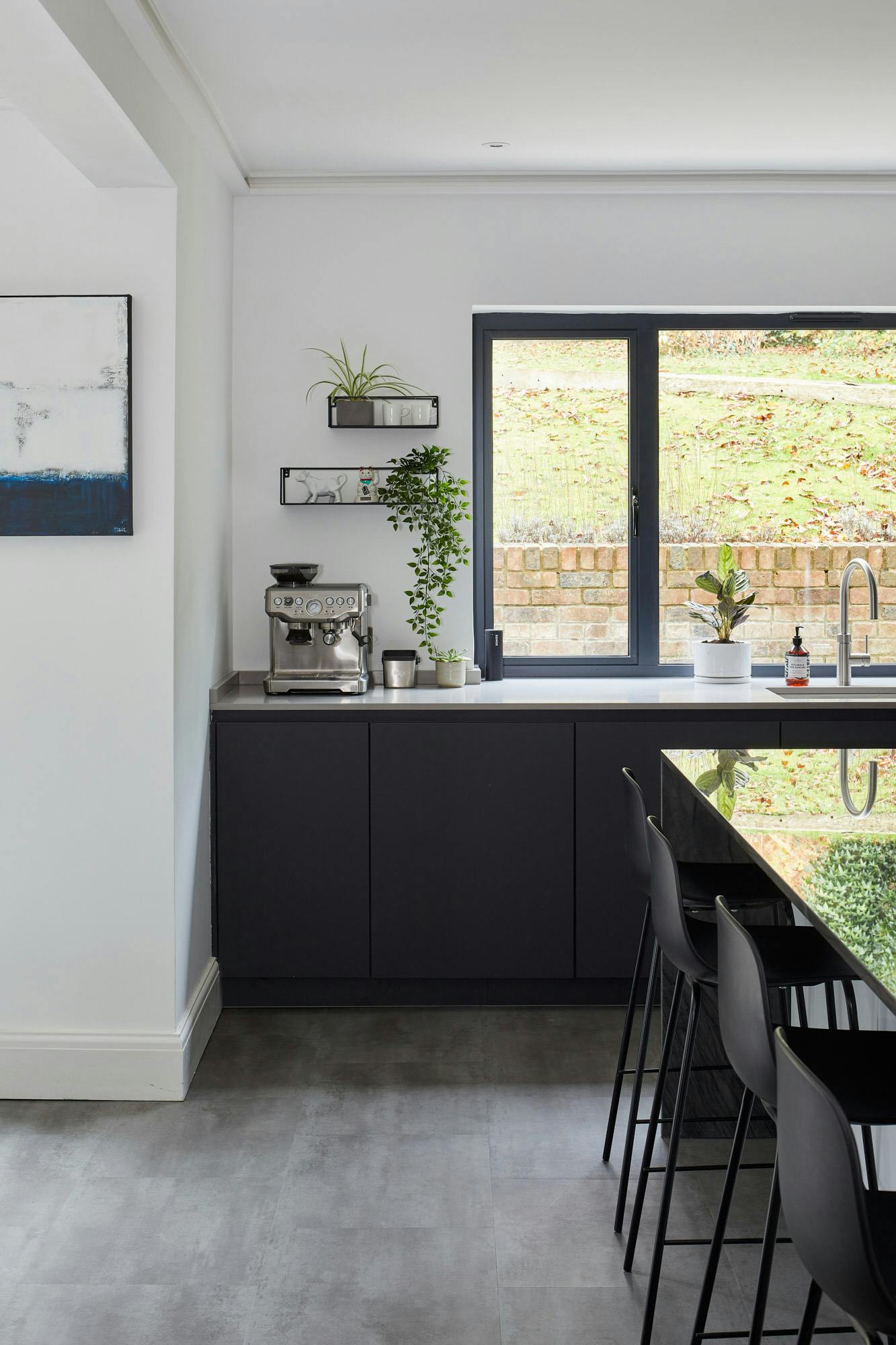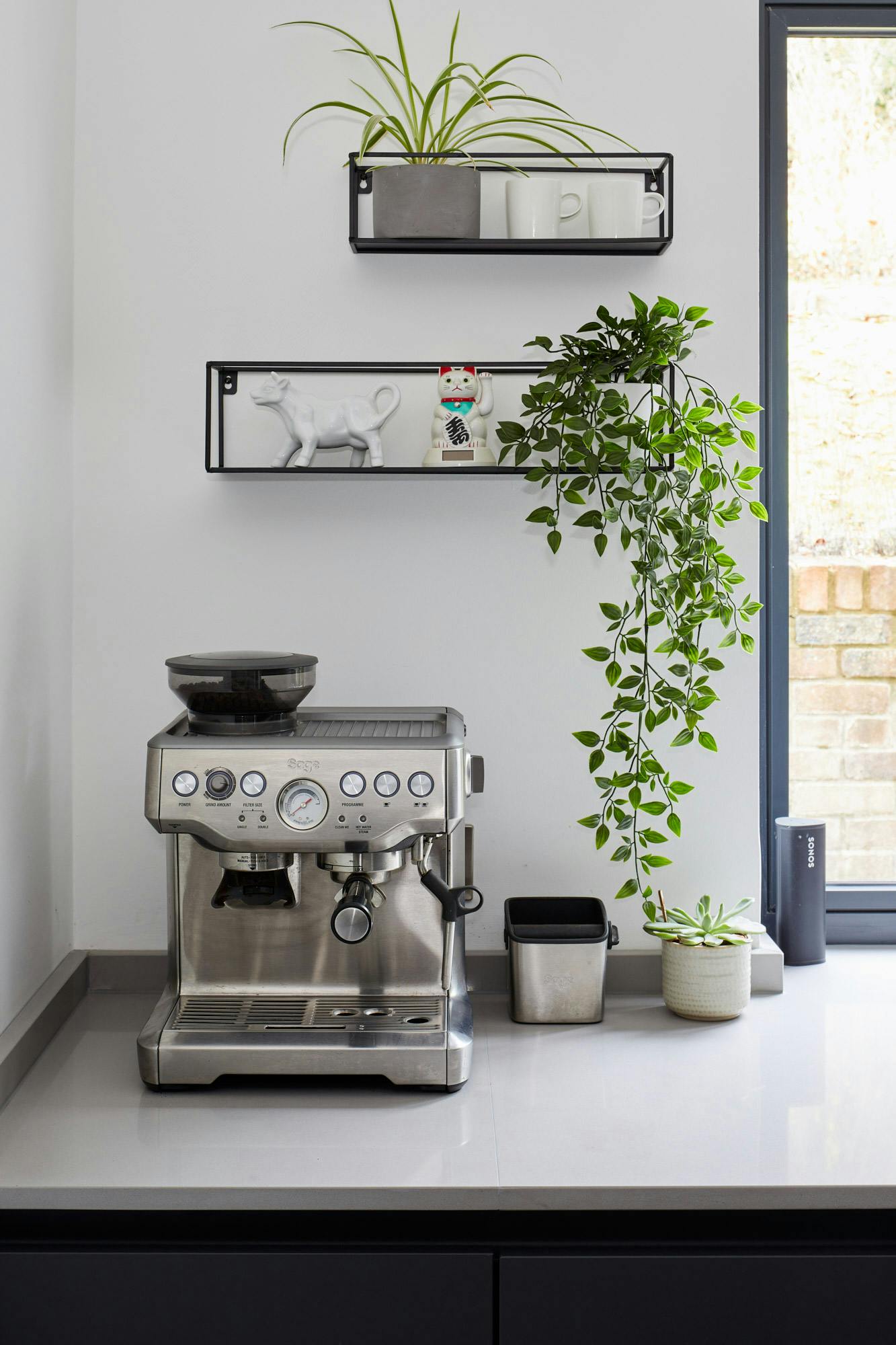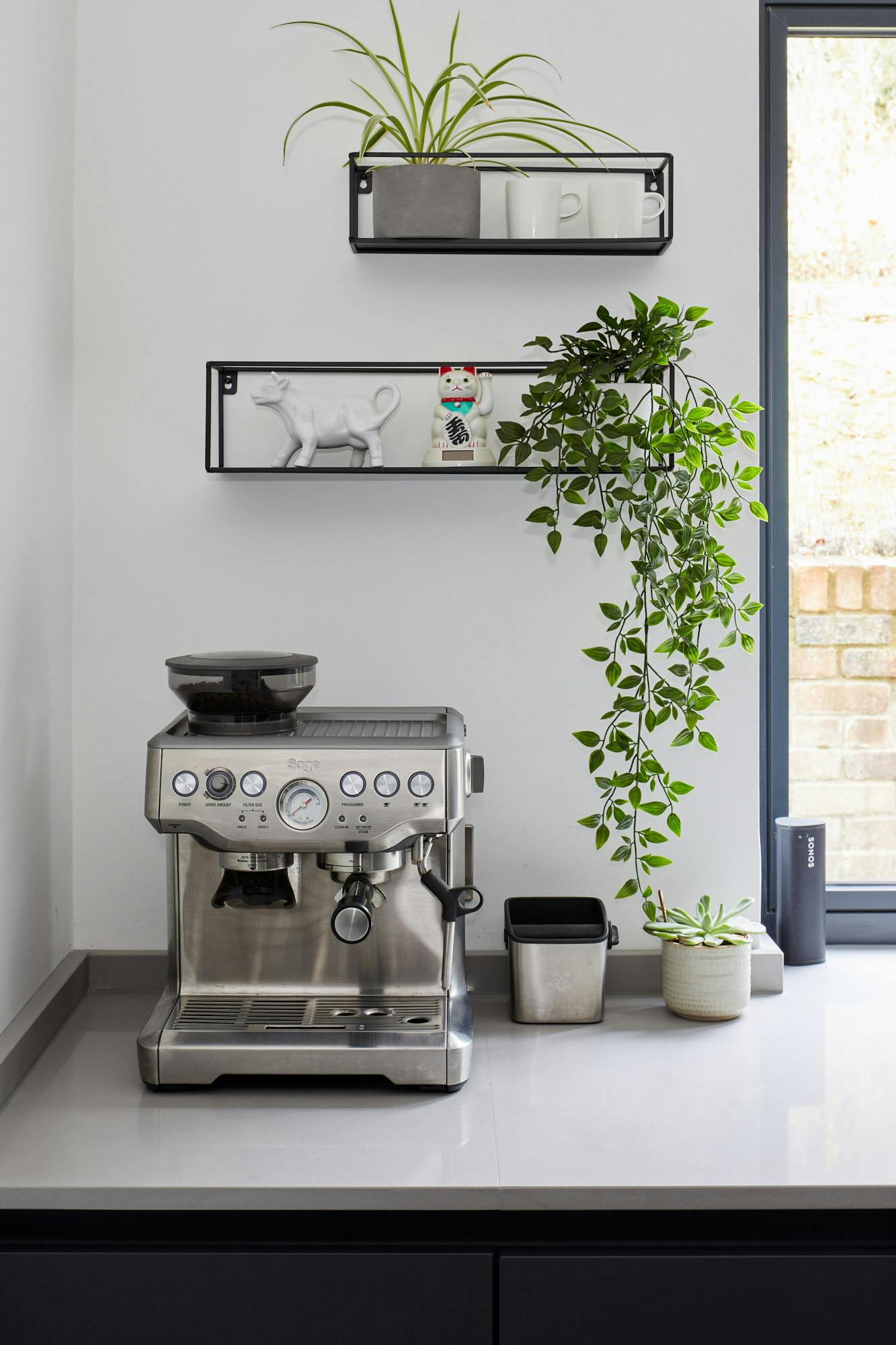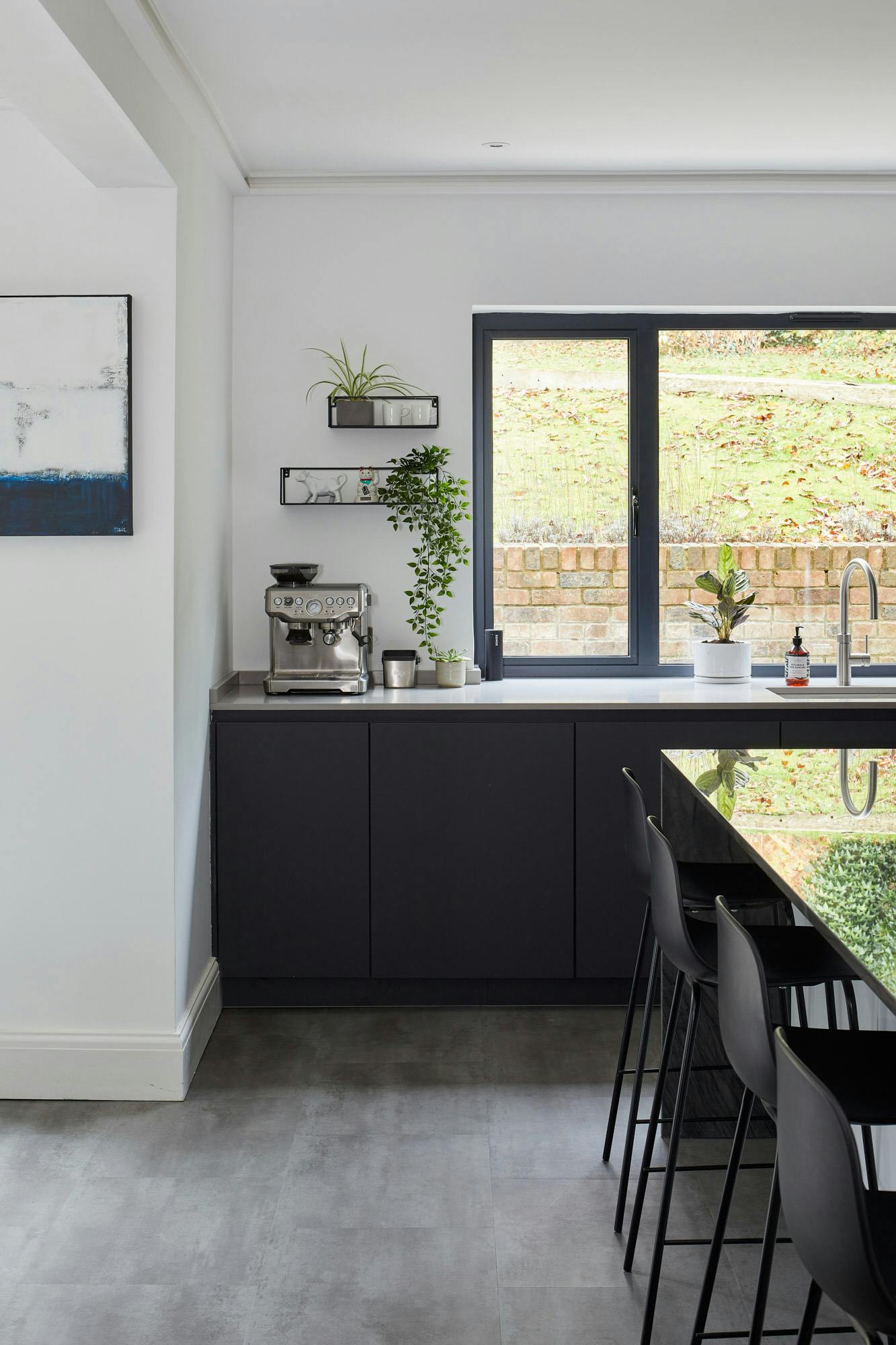 The main run of worksurfaces is fabricated from the durable, stain resistant Silestone Kensho from the Zen collection. Available in polished, suede and volcano finishes, this silky surface is a hybrid mineral surface made with HybriQ technology for a truly sustainable solution. This is because this high-performance blend of premium minerals is produced through a sustainable manufacturing process with 99% recycled water and 100% electric energy from renewable sources. The sink area includes integrated drainer grooves for a seamless look and the overall effect is one of calm and simplicity.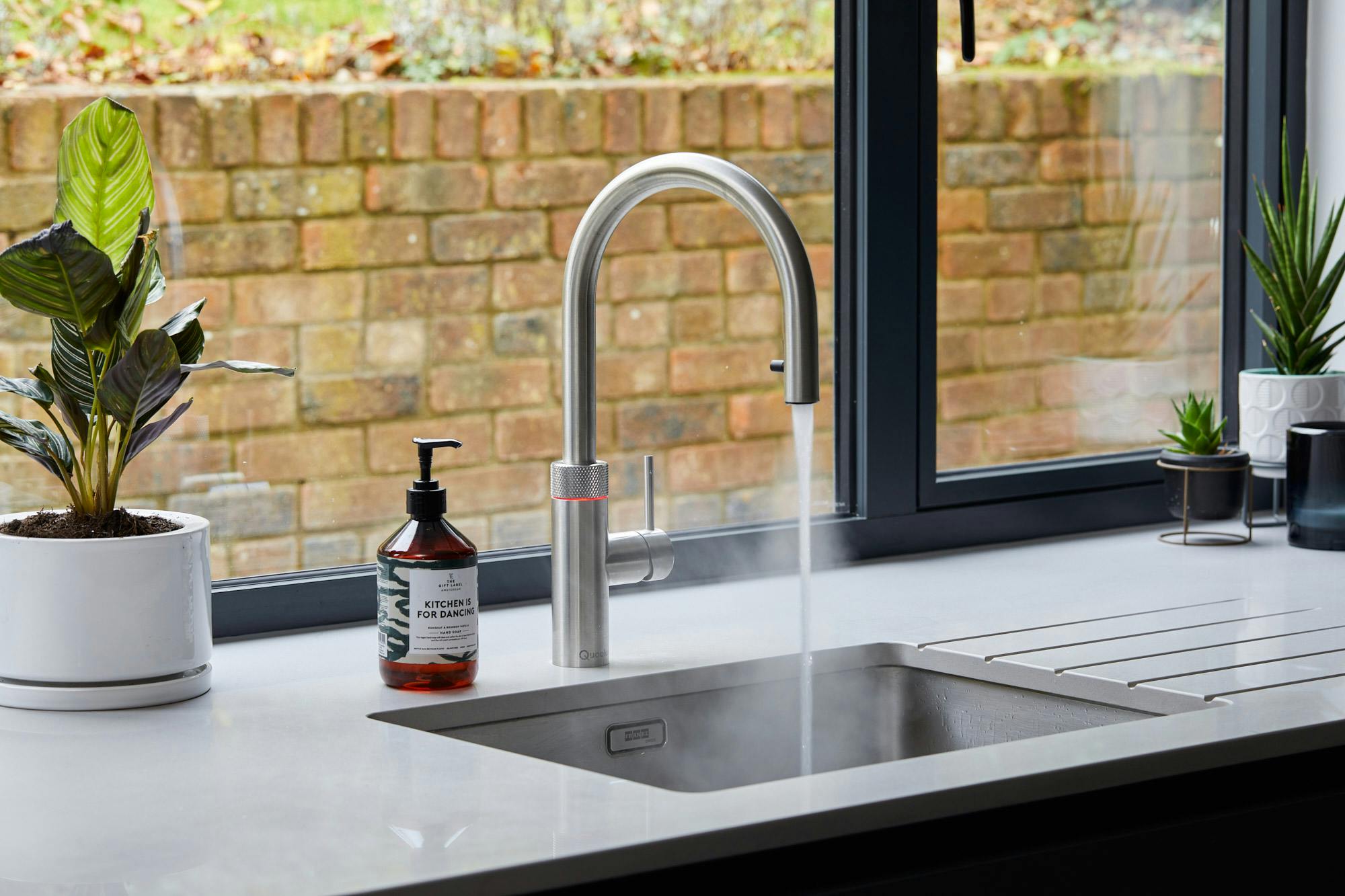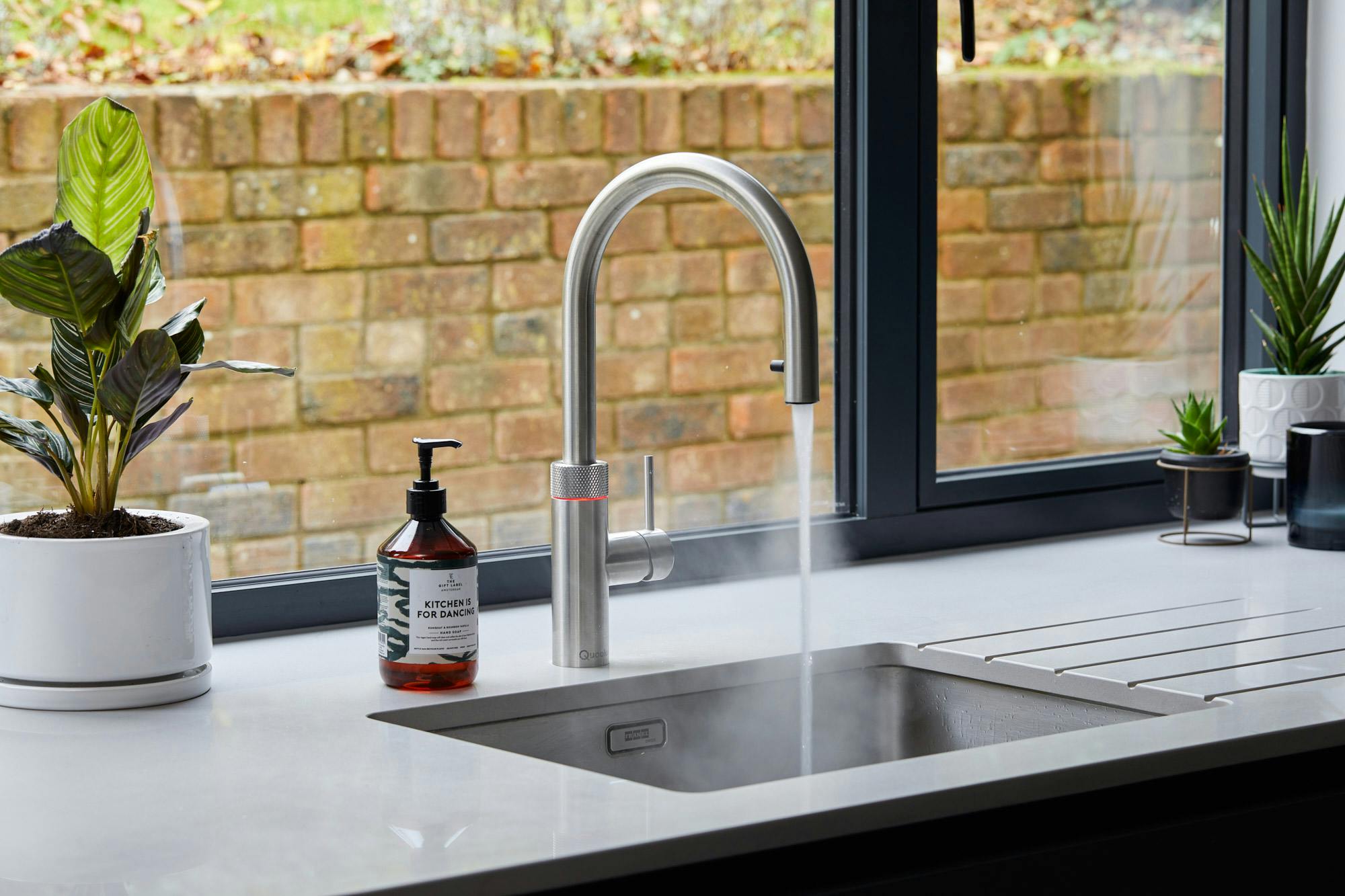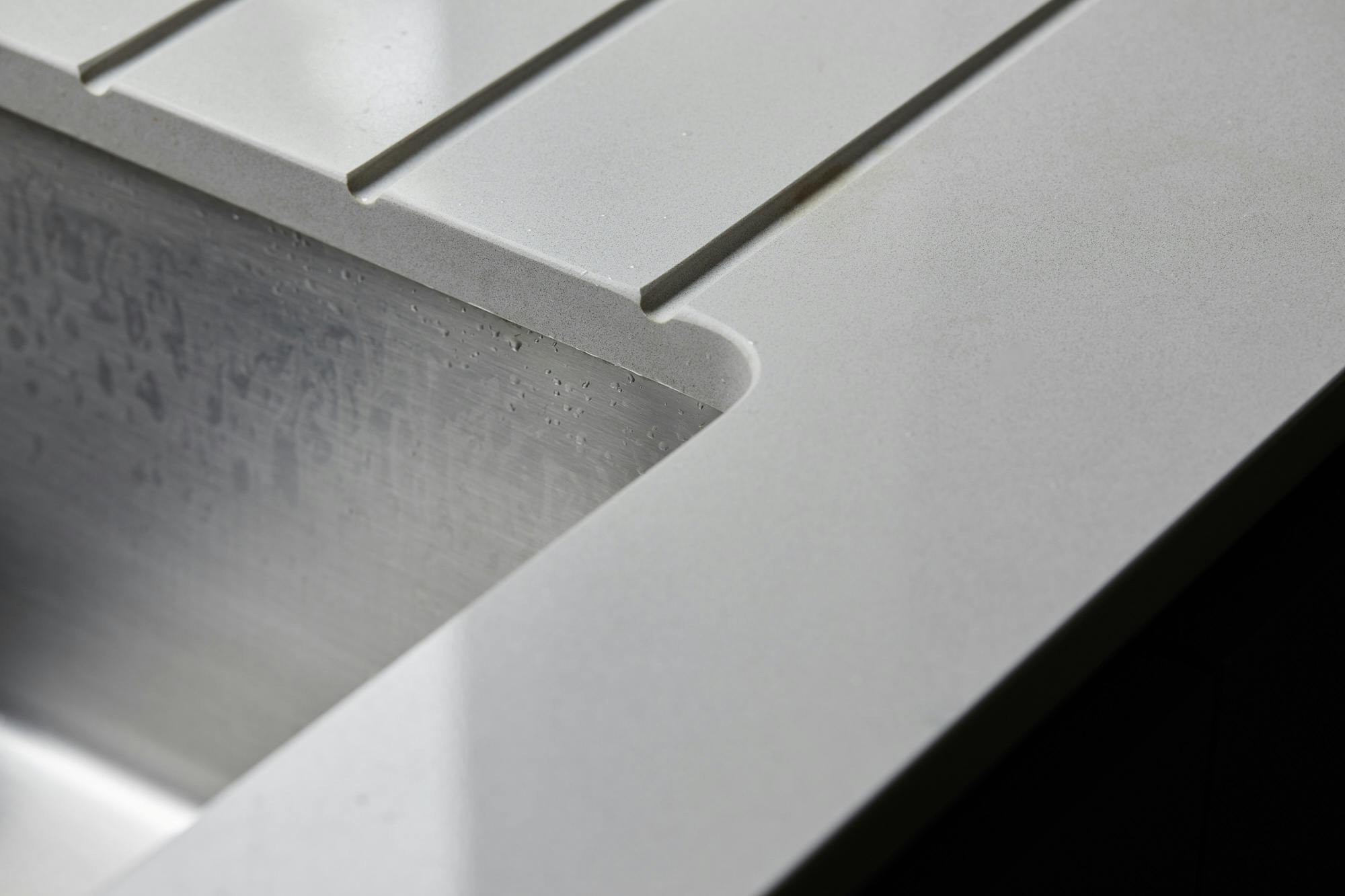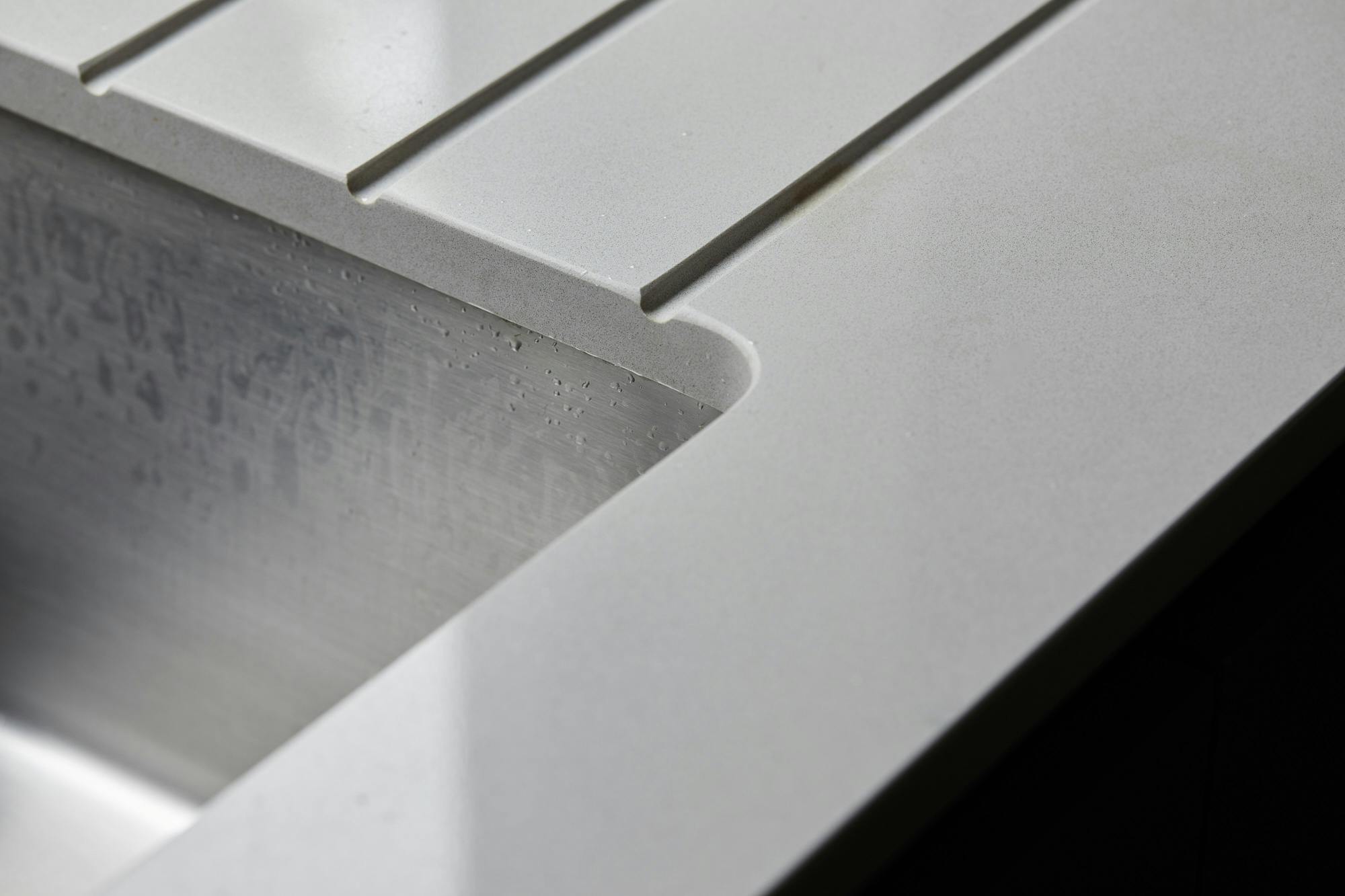 For the long, linear island complete with bar stools for casual dining, Sensa Nilo is darkly dramatic and creates the perfect contrast. Part of the Sensa Premium collection, this Brazilian granite features a dark grey background over which striking faded grey veins allow for a swirling sensation of movement over the material. Sensa's breakthrough treatment integrated into the molecular structure of the stone ensures it is as hardwearing as it is beautiful.
Cosentino's materials used in this project