Top Homes
Luxury in the form of Dekton in this dream home in Australia
Signature by Metricon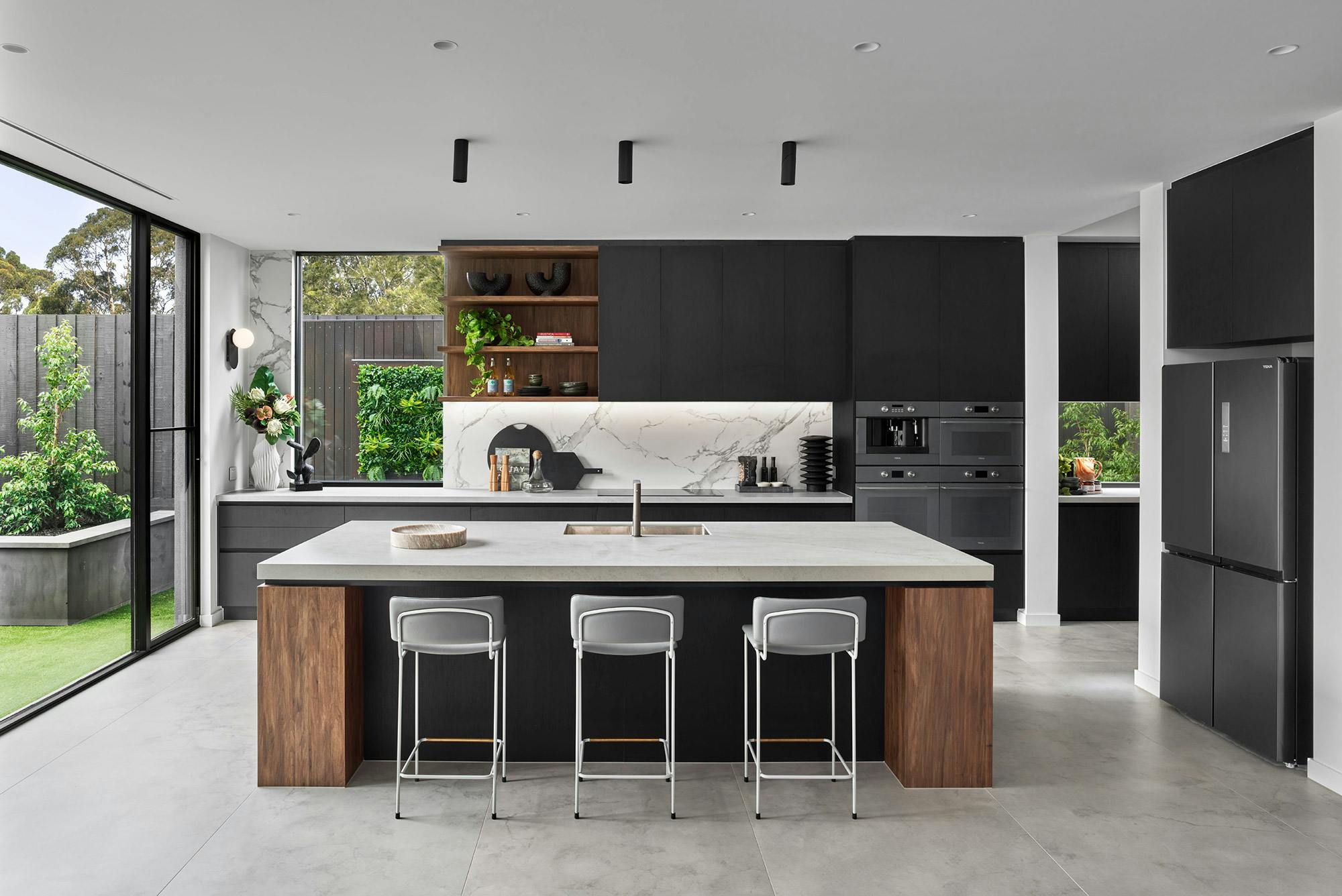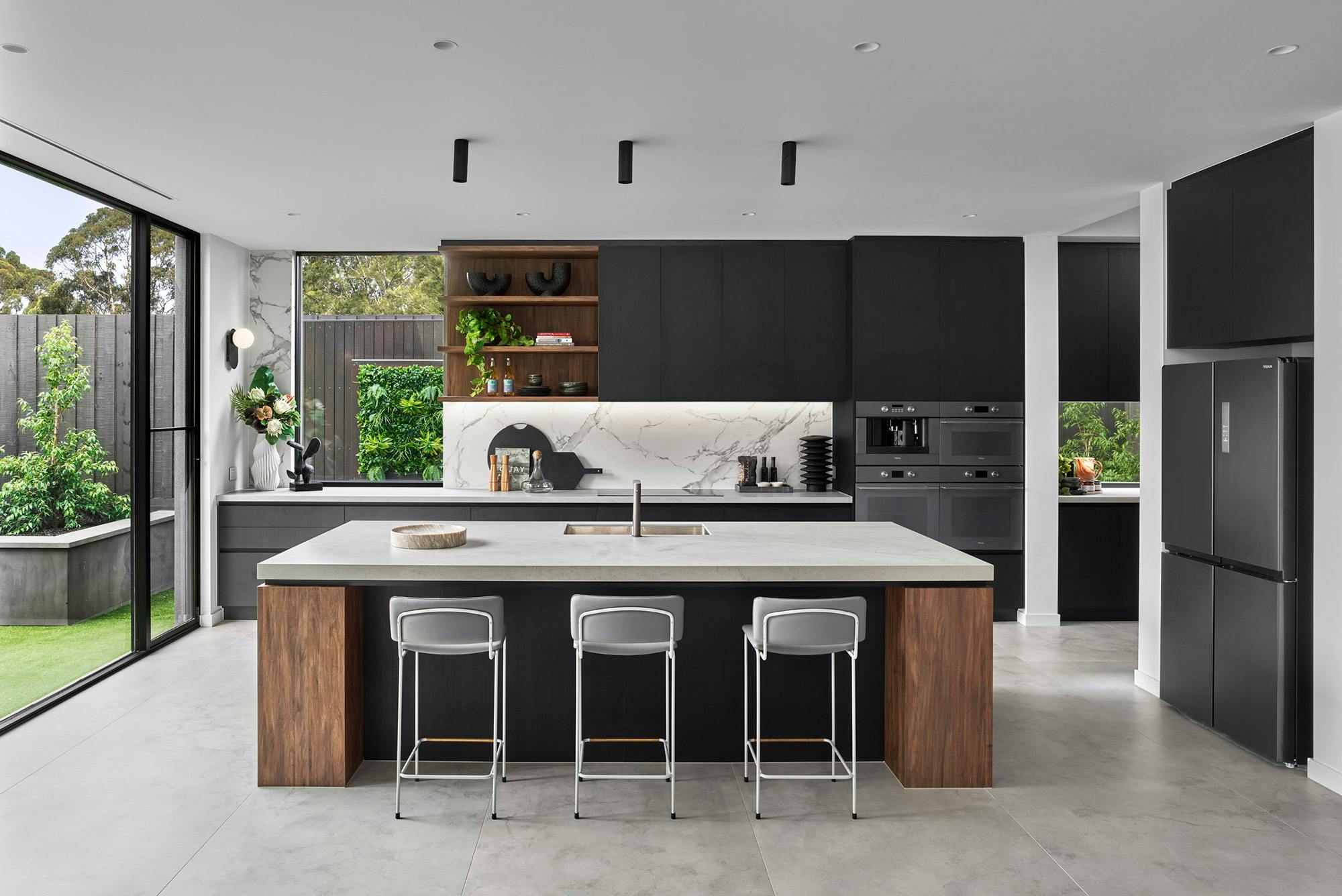 Location
Balwyn North, Victoria (Australia)
Application
Splashback, worktops, fireplace, wall cladding
Architecture/Design
Signature by Metricon
Color
Aura, Kovik, Sirius
Designed for a luxurious and coastal lifestyle, this show home from Signature by Metricon exudes elegance and modernity with the utmost in functionality and detail. Its various living spaces are of high quality and tasteful aesthetics. The ground floor is open plan. It features a large kitchen with pantry and bar area with sink, perfect for hosting guests. Next to it, and with no architectural divisions between them, is the living room, and beyond, an outdoor space with folding sliding doors that allow the outside to be connected or separated from the inside at will. The first floor houses the sleeping area. An extravagant suite with a balcony, bathroom and dressing room, a multimedia room and three bedrooms with a bathroom and dressing rooms round off the rooms of this luxurious home.
A combination of high quality materials was used in its design to enhance the exclusive and sophisticated style of the house. Among them, Dekton stands out, creating a common thread between the different rooms. Another Cosentino surface was also used in the project. It is none other than Silestone, a surface that is ideal for cladding all types of indoor applications and which, like Dekton, ensures durability and a flawless appearance over time.
A kitchen rich in contrasts featuring Dekton Kovik and Aura
"This ultra-modern show home, and in particular its kitchen, features a combination of two stones that contrasts with the sobriety of the dark wood cabinets", the studio says. Dekton Kovik reigns supreme on kitchen worktops, bringing serenity thanks to its cement inspired colour.
"The overall design was further enhanced by the beautiful marble inspired finish of Dekton Aura, which was used on the splashback to create a contrast", they further say. "The movement effect of Dekton Aura provides the luxurious look that we wanted to achieve in this house".
Other stylish applications
The same colours were used for the bathroom vanity countertops, as well as for the vertical panels in the master bedroom, made in Dekton Aura. This versatile finish was also used on the back of the ensuite shower, where it does its bit to round off the luxurious atmosphere in the bathroom.
Last but not least, Dekton Sirius was the material used to clad the fireplace in the master bedroom, providing a cosy and profound atmosphere. Its black shade with a textured appearance and greenish hues adds realism and blends in perfectly with the wall panels in Dekton Aura.
Cosentino's materials used in this project
Explore Similar Case Studies