Cosentino Flagship Project
Maison Bab & Kebab Queen, two restaurants and endless possibilities with Dekton
Angus Buchanan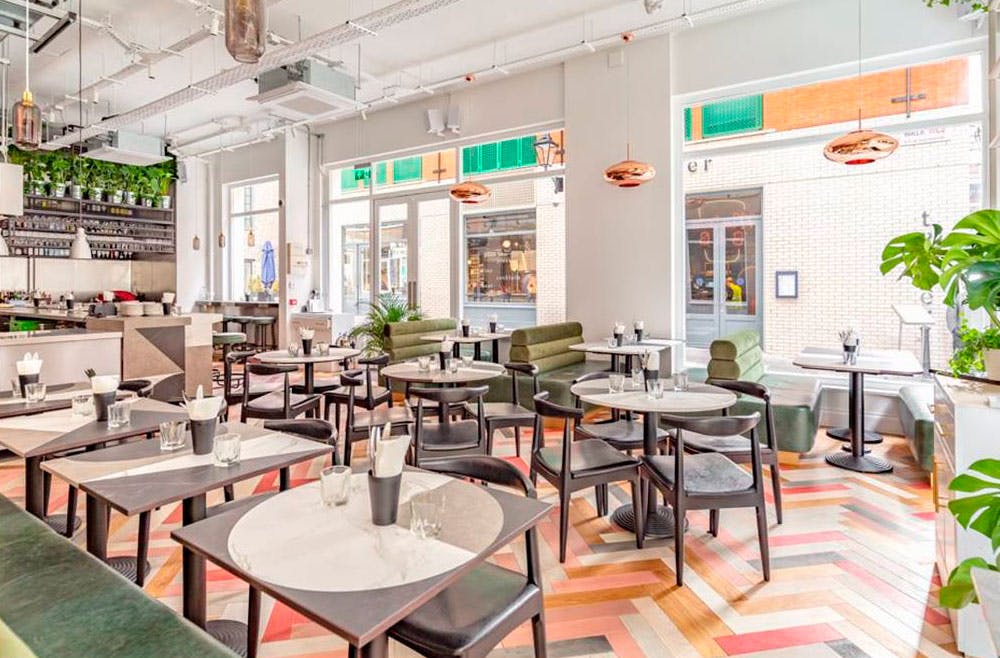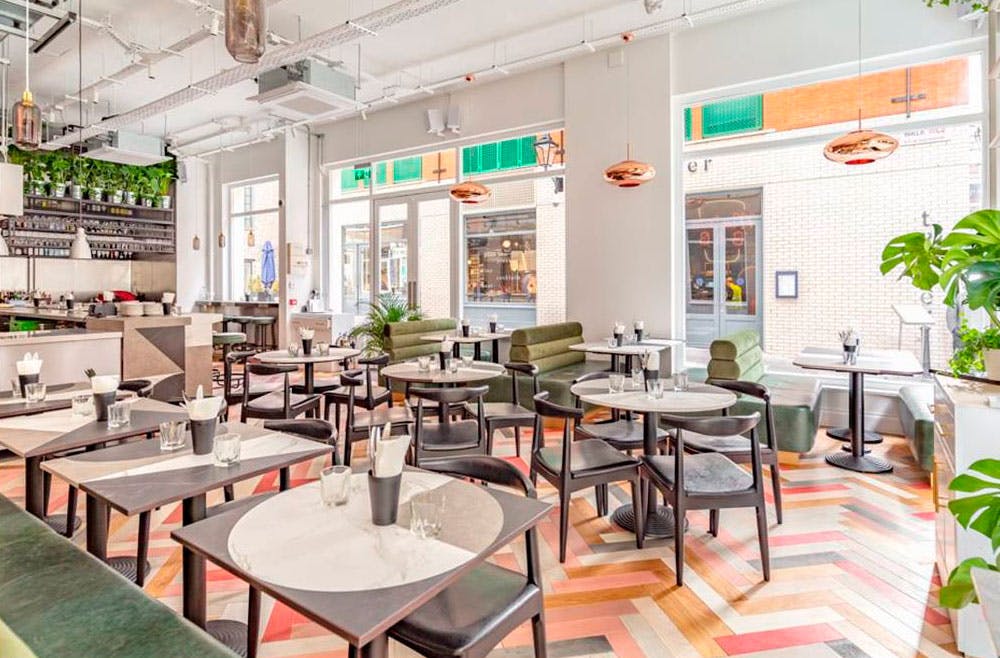 Location
London, United Kingdom
Colors
Keyla - Aura - Zenith
Architecture / Design
Angus Buchanan
Application
Tables - Bar Counters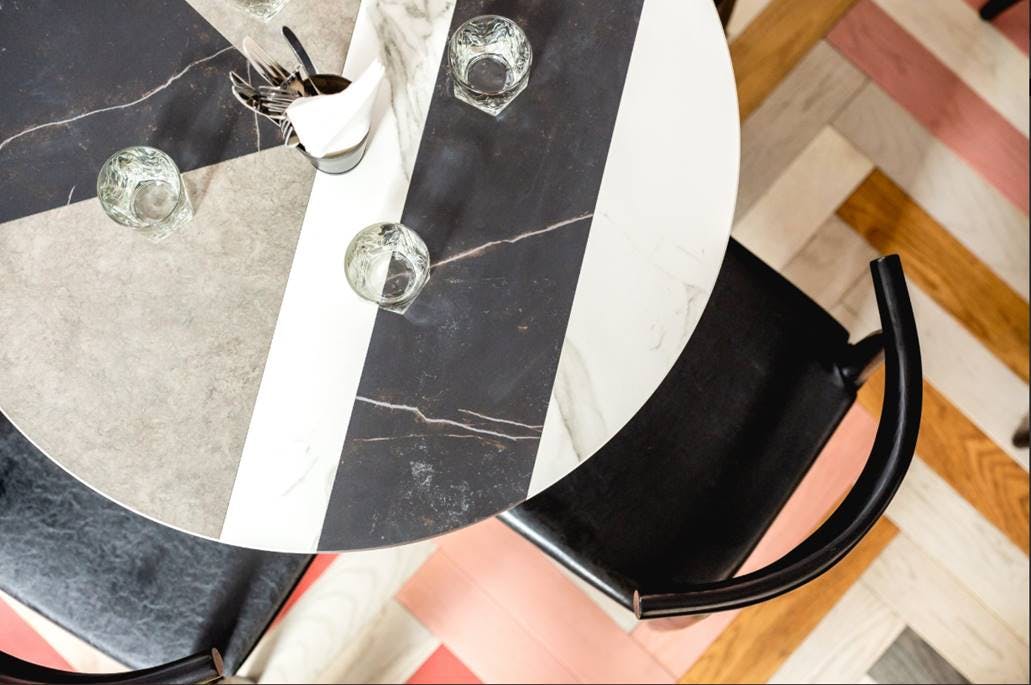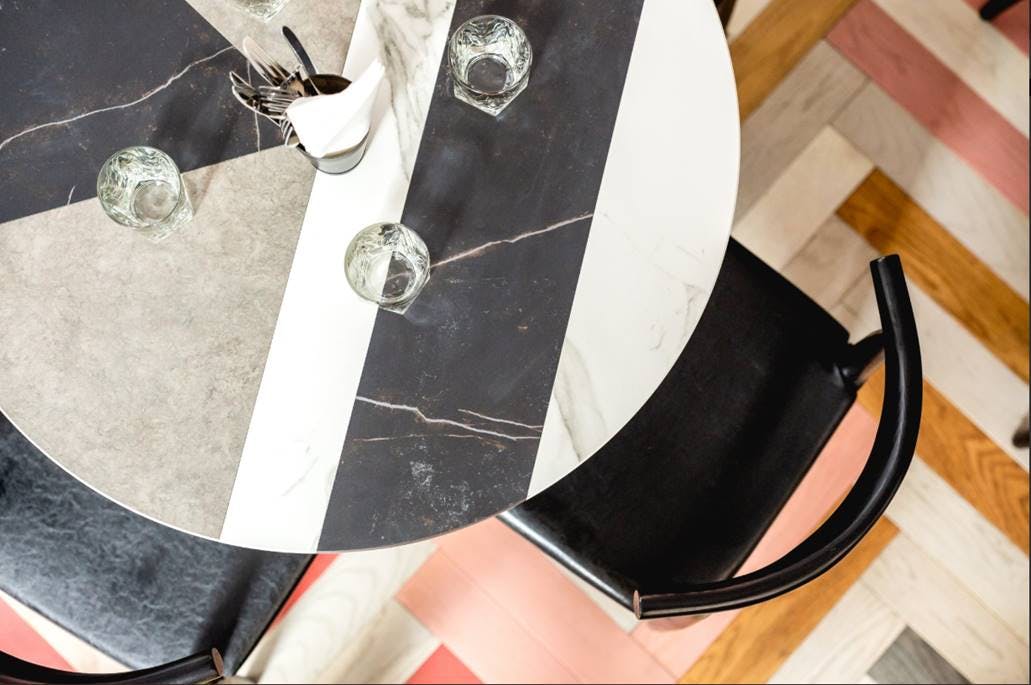 Maison Bab is a casual dining restaurant and culinary celebration of kebabs, located in Covent Garden, London. The second restaurant from founding partners, Stephen Tozer and Ed Brunet, its design is central to the relaxed vibe, boasting stylish interiors designed by Angus Buchanan. The ultra-compact Dekton® by Cosentino surface brand is featured throughout, from the bar to the tabletops, providing a striking repetitive design that brings the space together.
The two storey space has ample space for diners, with a combination of bar, booth and table seating. Upstairs, the kitchen is on show for an element of culinary theatre and a nod to the humble kebab shop found on every street corner in London. An on-trend colour scheme of greys, soft pastels and plenty of greenery complements the copper accents throughout, whilst the exposed extraction adds an industrial vibe that is amplified by black metal racking at the bar. Downstairs, glossy white and green subway tiles and candy-pink seating provide a retro touch.
Ideal for use in busy catering evironments, Dekton® offers a high resistance to scratches and stains, making it easy to maintain and keep clean. In addition, its high resistance to heat allows the chefs to plate up on the bar without fear of damaging the surface.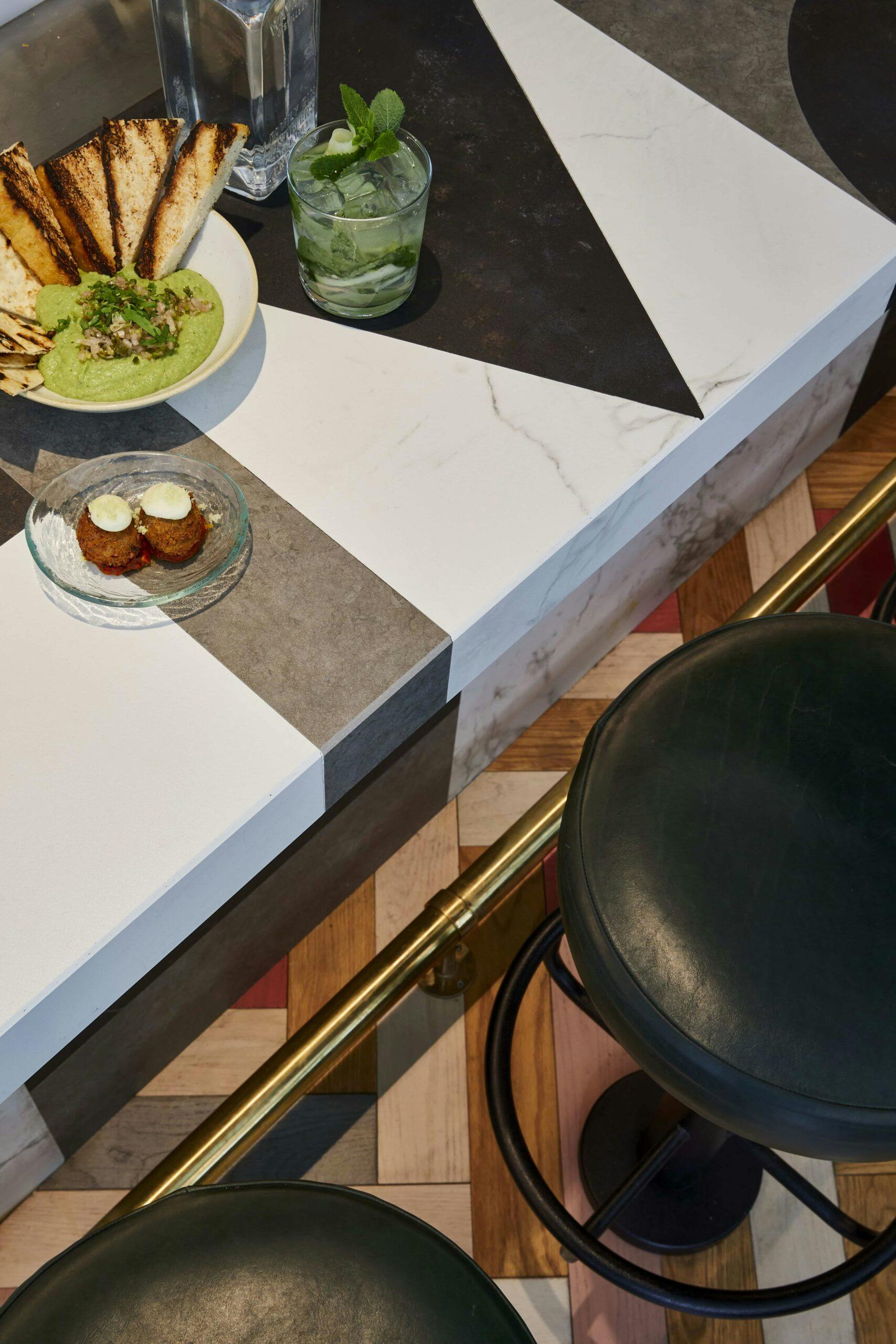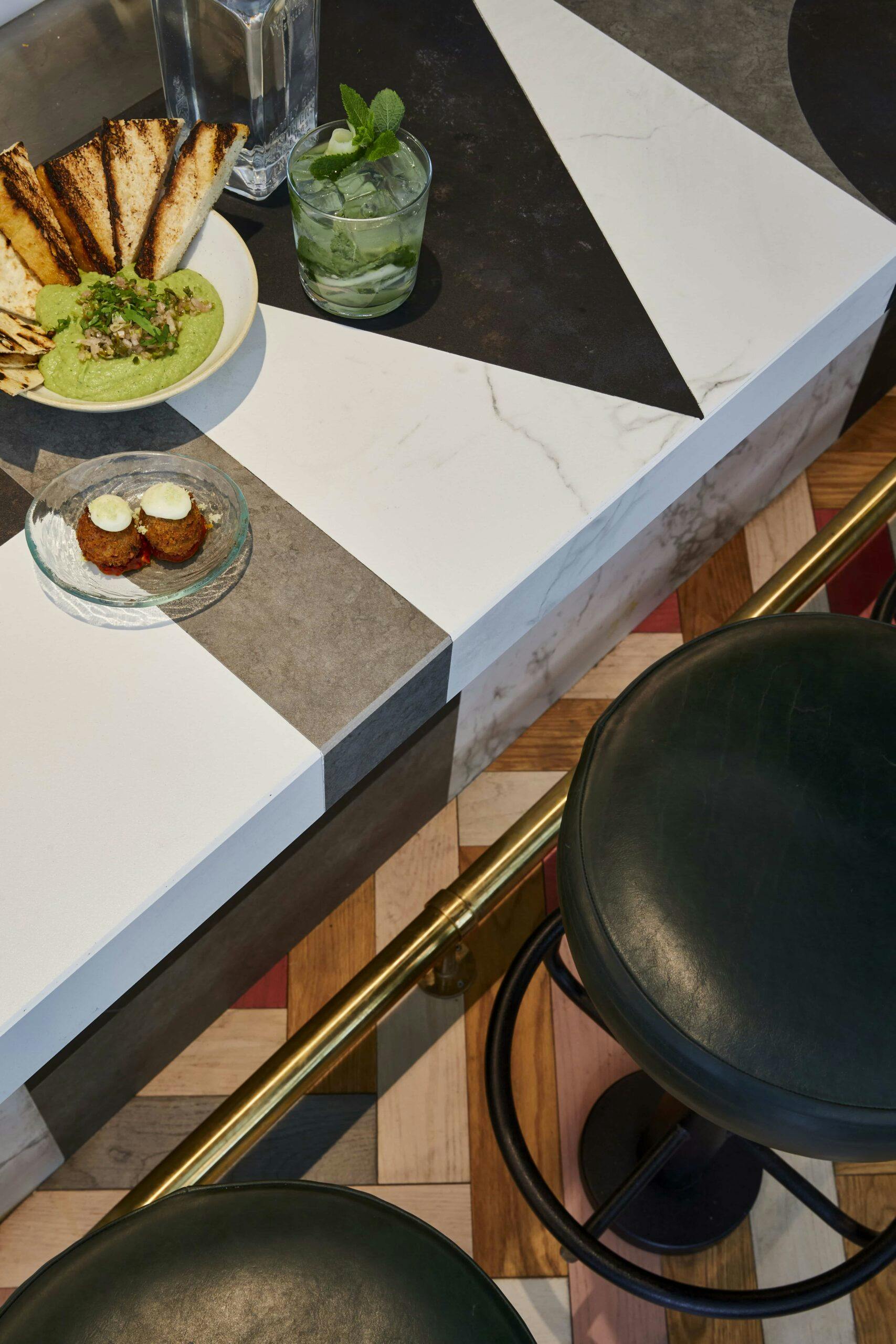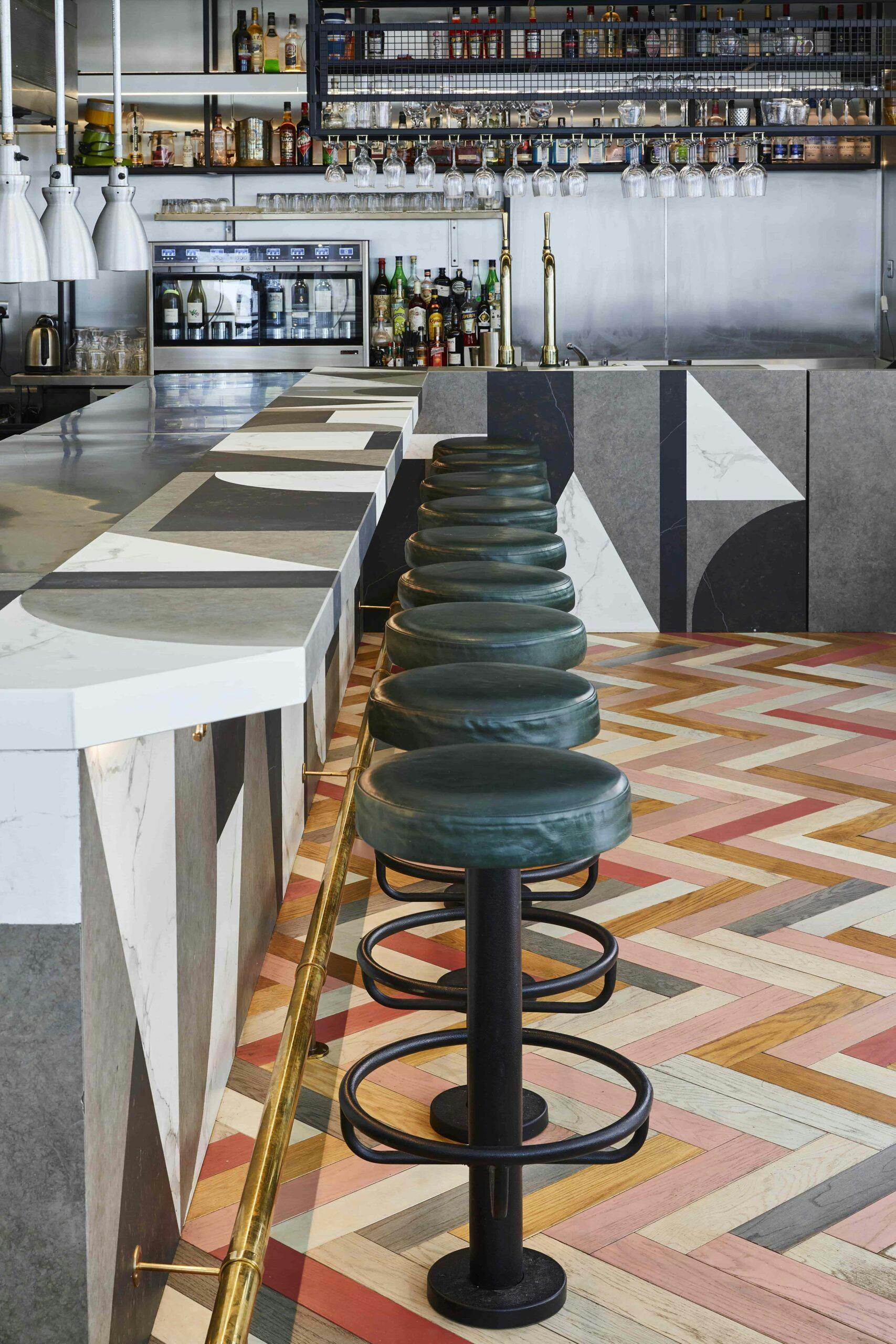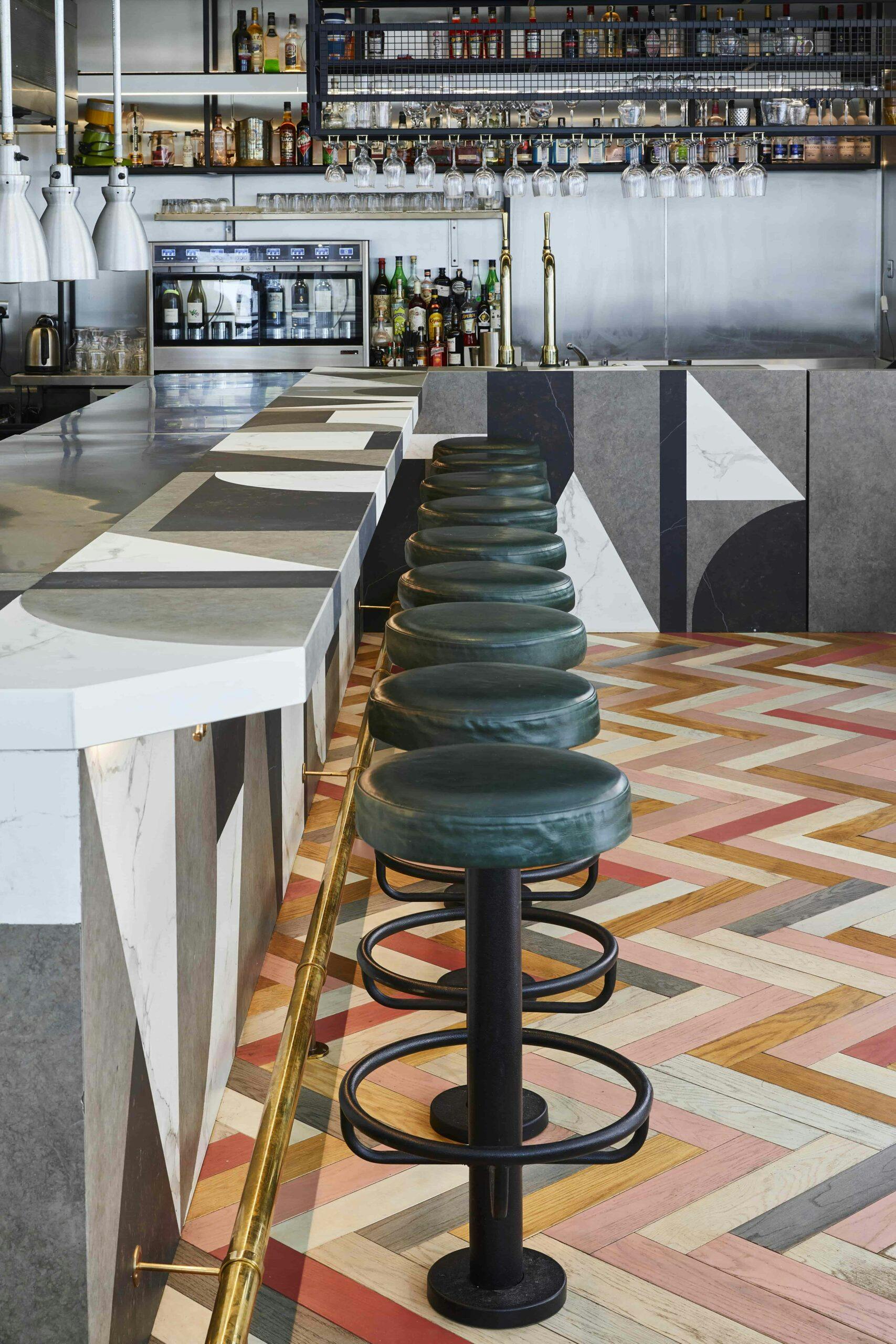 The latest addition to the Le Bab family from founders Stephen and Ed is Kebab Queen, a 'restaurant within a restaurant' situated in the lower level of Maison Bab and hidden behind the illuminated facade of a classic British kebab shop.
An adventurous and ambitious approach to dining, Kebab Queen invites guests to leave their fine dining expectations at the door with a completely plate-free experience. Headed up by Manu Canales, previously sous chef of London institution, Le Gavroche, the seven-course tasting menu has been influenced by Manu's love for the flavours of kebab, cultivated during his trips across Turkey and beyond, combined with his rigorous Michelin training. The exclusive, intimate space welcomes up to ten diners at a time to enjoy dishes including Doner Risotto, complete with shavings of lambs' tongues and 'Got Milk?' – freshly-baked, sticky milk buns inspired by Manu's childhood.
Do you need help with a project?
Contact our specialists for advice
Do you need help with a project?
Contact our specialists for advice
Food is prepared in front of guests, who are seated on cobalt blue, leather-clad stools in a U-shape around the chef, with each dish plated directly onto a bespoke, heated Dekton® countertop in the colour Zenith. Crucial to the concept of Kebab Queen, Cosentino's ultra-compact Dekton® surface provided the ultimate plate-free solution thanks to its hardwearing properties.
Co-founder, Stephen Tozer comments, "We wanted to create a restaurant and take away the plates – we wanted to serve dishes straight on to the counter in front of people. When you get in to the logistics of that, it becomes quite complicated. We heard about Dekton® and started speaking with Cosentino and they loved the idea of what we were doing. Dekton® blew our minds because it's the only material that ticked so many boxes. It needs to be heat and scratch resistance and we need to be able to wipe it perfectly clean between courses. With Dekton®, we can do this! So it's completely pivotal to the whole dining concept, there is no way we could have achieved this with anything else. It was the difference between being able to go plateless and not."
Head chef, Manu Canales, adds, "Kebab Queen is the pinnacle of our project. We want diners to relax and get stuck in; it's about combining the intense flavours of high end dining with the communal, elbow-to-elbow fun of the kebab shop."
Perfectly suited to intensive use in this unique culinary experience, Dekton® boasts a high resistance to scratches, staining and heat. This makes it possible for hot pans to be placed straight down on to the surface during the plating up of dishes, and for the surface to be warmed from beneath ensuring food retains heat. Easy to clean, chef Manu wipes down the surface with a natural, food safe antibacterial spray between courses to ensure maximum hygiene and to avoid flavour transfer between dishes.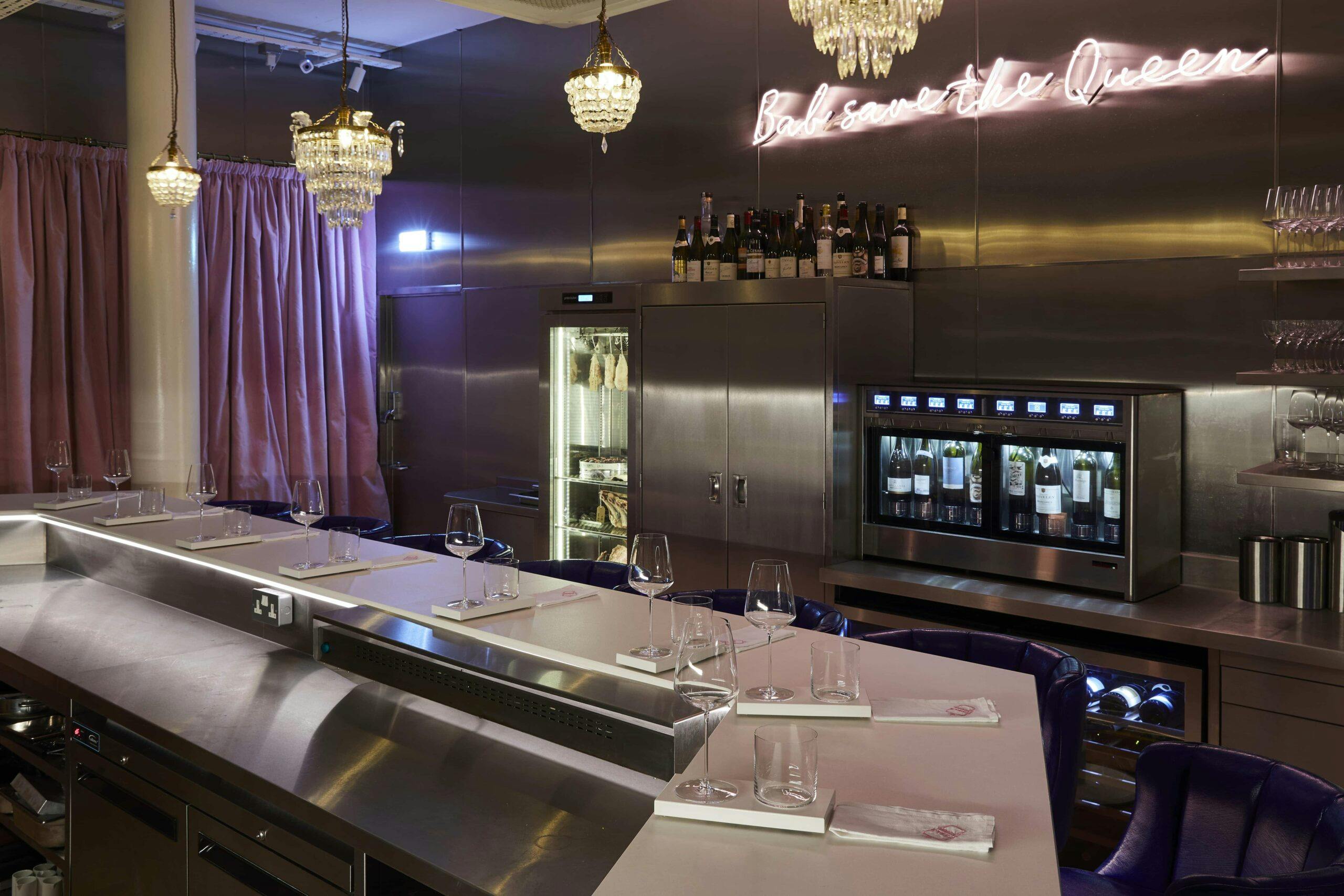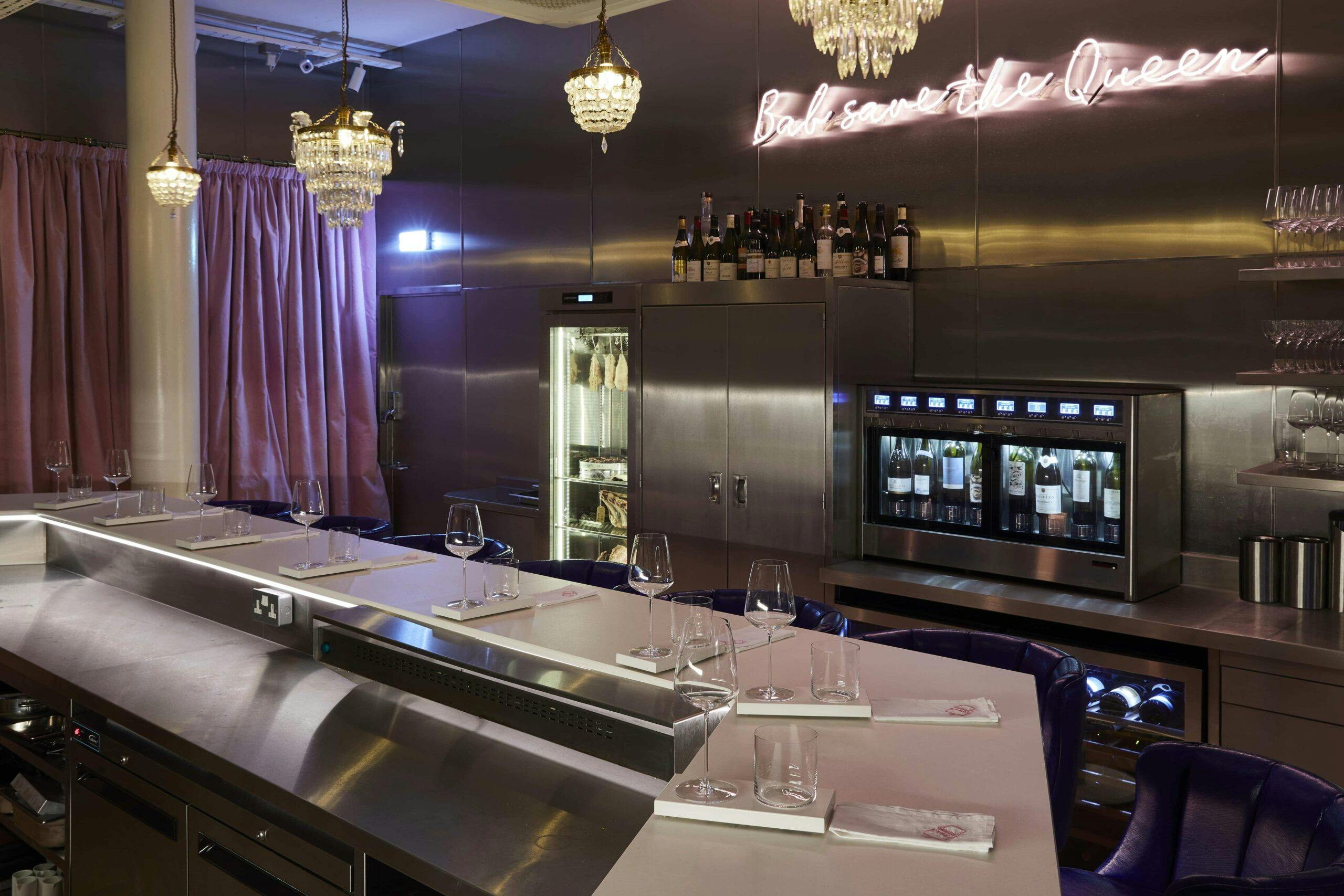 Cosentino's materials used in this project