Case Study
A welcoming space at the Ronald McDonald Foundation
Lejamtel, Saint-Lô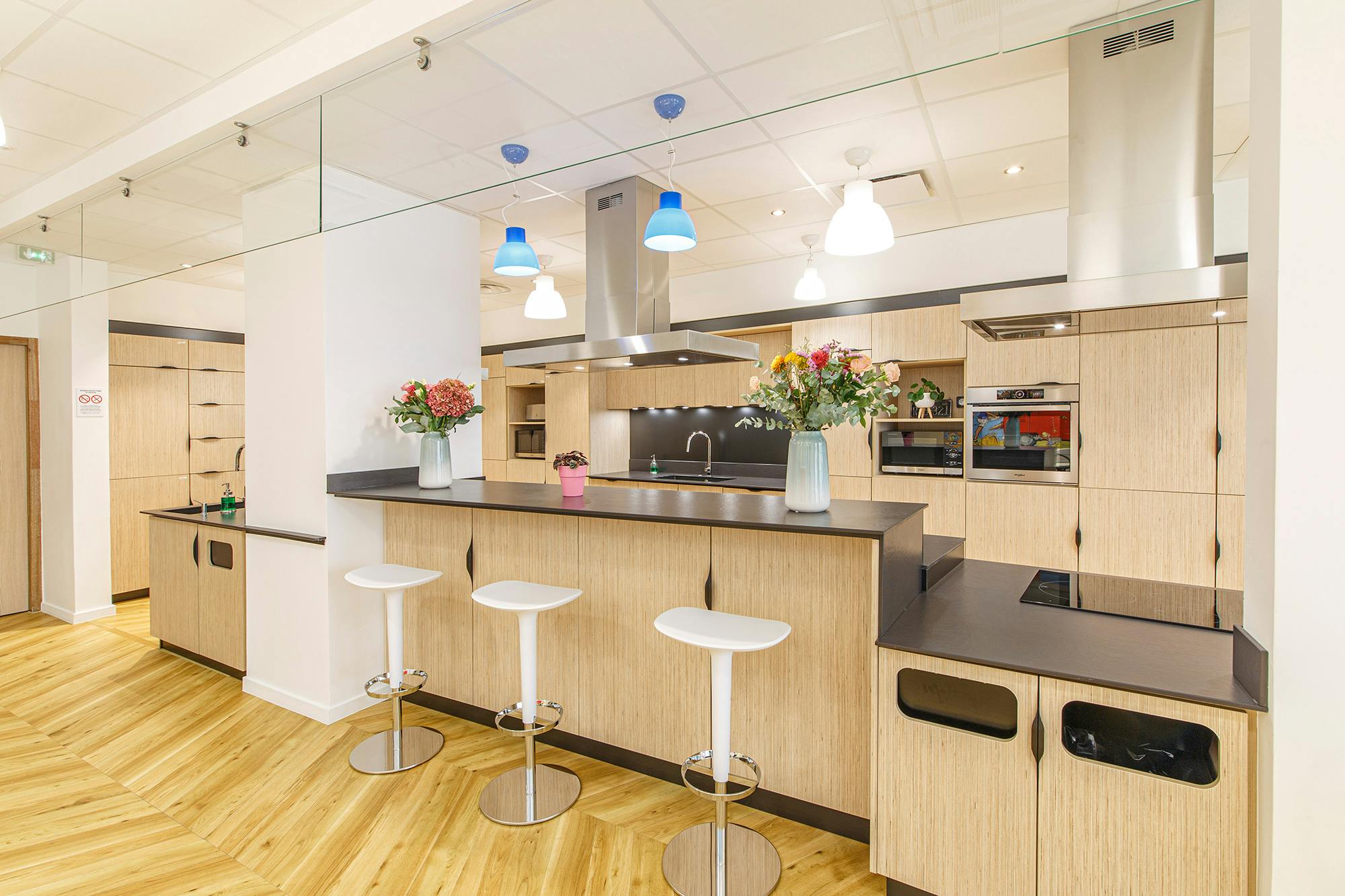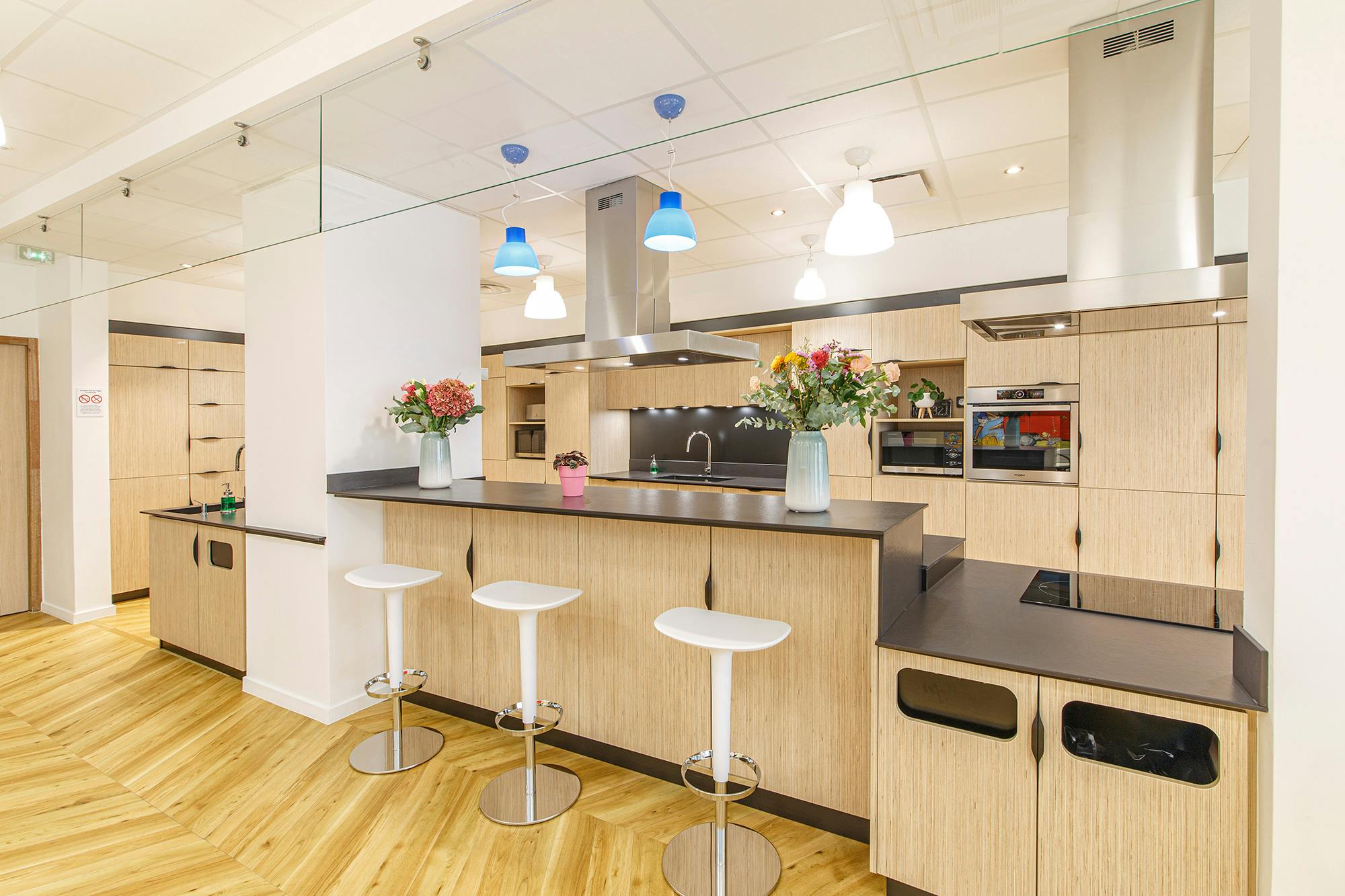 Architecture / Design
Lejamtel, Saint-Lô
Application
Only Countertops
A home for families of hospitalised children
To support and care for the families of hospitalised children, the Ronald McDonald Foundation, established in 1994, has provided parents with warm, welcoming homes in the vicinity of hospitals. In France alone more than 57,000 families have stayed in the ten homes run by the Foundation. Cosentino has donated material and equipped the kitchen of one of these homes, located in Paris, near the Robert-Debré hospital. This is Cosentino's small part to help build a welcoming space that allows hospitalised children to be close to their families, thus maintaining an emotional balance that is crucial for their healing.
The Nouvelle Maison house in Paris was built two years ago next to the second leading children's hospital in Europe, and welcomes families of children from all over the world. Families have free access to the building and have a separate bedroom at their disposal. The kitchen is a common area open 24 hours a day for parents' use. Here they can relax, socialise with other families and recharge their batteries away from the hospital environment.
Warm and functional design
Fabricator Adequate shaped the plans designed by Saint-Lô-based kitchen design studio Lejamtel, who chose Dekton Sirius to equip the kitchen of this house. Specifically, 25 square metres of Dekton Sirius were used for the countertops. This black shade adds depth to the atmosphere thanks to its textured appearance and greenish hues. It is the perfect contrast to the palette of light tones used in the furniture, flooring and walls.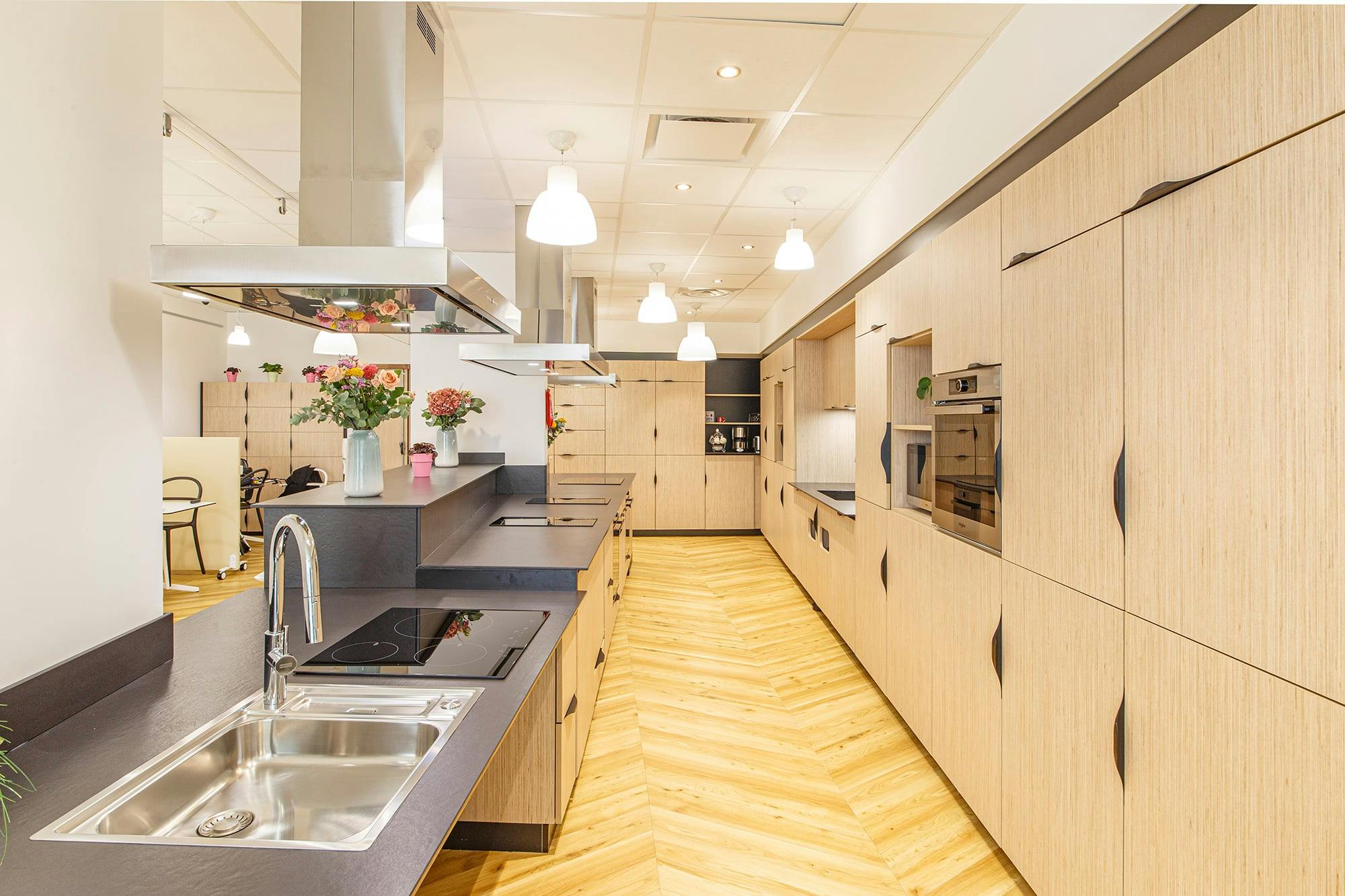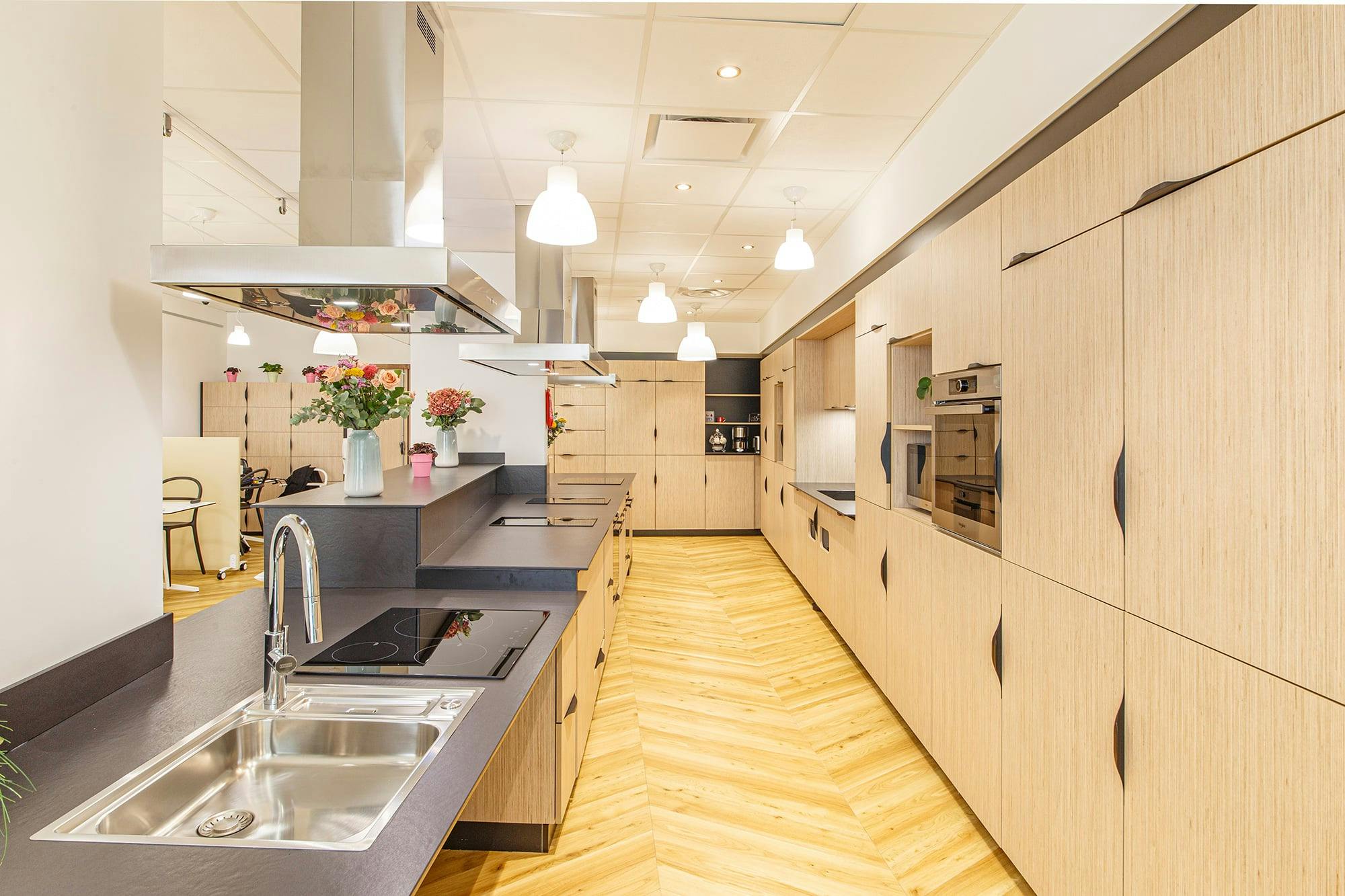 For many years to come
In addition to its modern and refined design, Dekton has the ideal technical features for use in this high traffic kitchen. It is easy to clean and resistant to heat, stains and scratches, making it the perfect solution for a communal kitchen. Furthermore, its easy maintenance makes it a material with great durability, keeping it looking as good as new.
Do you need help with a project?
Contact our specialists for advice
Do you need help with a project?
Contact our specialists for advice
As in other projects, the Ronald McDonald Foundation and its partners, as well as Cosentino through its donation of products, have the role of accompanying and supporting all these families who are going through a difficult time. All funding comes from donations. "All these drops of water create oceans and make it possible to finance, build and run these homes", says Franck Pérez, Director of the Maison Ronald McDonald Paris. "Having such a beautiful kitchen with such large spaces and countertops will create memorable evenings for children and parents alike", he concludes.
Cosentino's materials used in this project