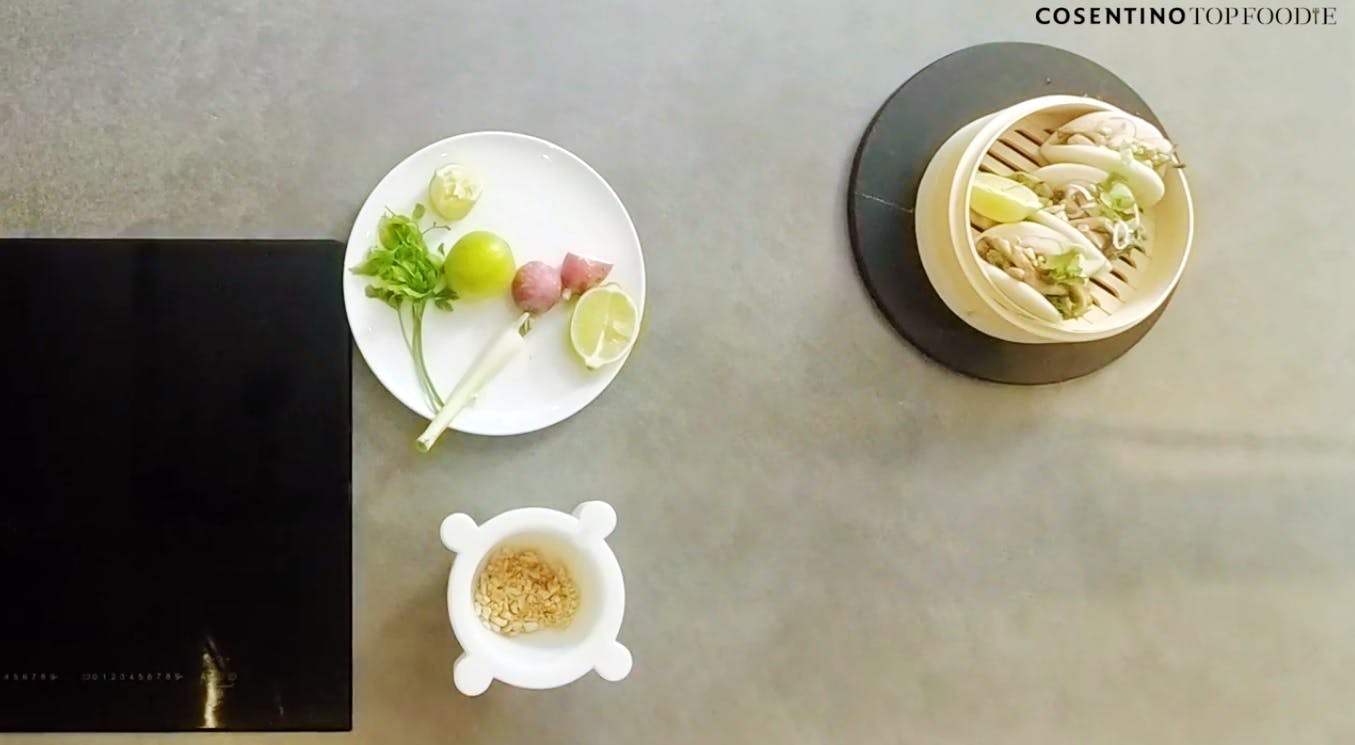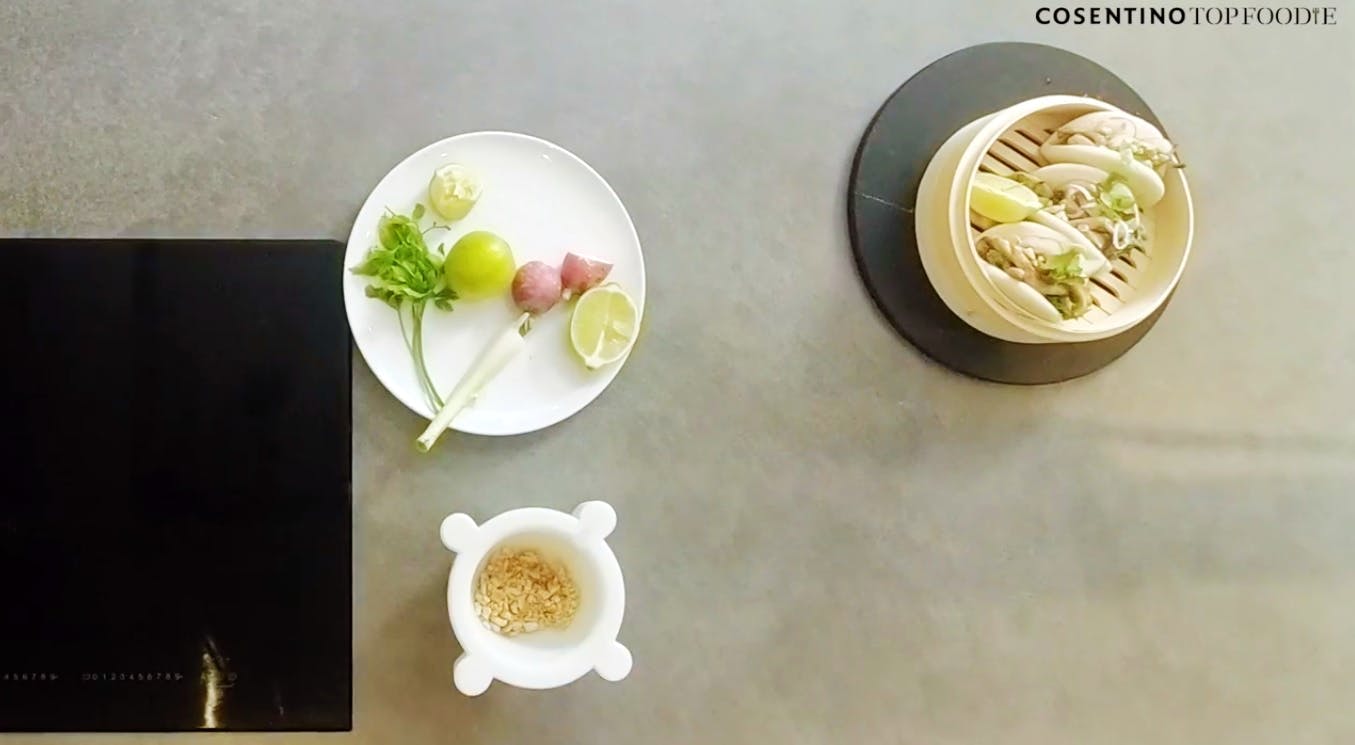 Marta Simonet's Bao Buns Recipe
Leading food blogger Marta Simonet is teaming up with us at Cosentino to share all her delicious foodie and lifestyle content featuring our Silestone and Dekton countertops. Marta combines her passion for cooking with her sublime presentation skills, showing you how to prepare fabulous recipes in a simple way. Don't miss Top Foodie's videos! 
If you like Asian food and culture as much as we do, you'll be well aware that the cuisine of this rich and ancient culture is much more than its famous white rice, succulent sushi, spring rolls or variety of noodle dishes. So, at Cosentino Top Foodie, we want to share a tasty and innovative recipe for bao with chicken and chicken and nuts with you. If you like these spongy Asian steamed buns, you'll love this totally international dish. And who better than Marta Simonet to teach us how to make the easy recipe. Marta says, 
"These super-spongy buns can be found in any East Asian supermarket or if you're feeling bold, try making your own."
Ingredients
Bao buns 2 chicken thighs, cut into strips 1 bunch of fresh coriander 2 limes 1 teaspoon of brown sugar 1 pinch of salt 2 radishes 1 or 2 spring onions
Method
Gently fry the chicken with the sugar and salt
The first thing we're going to do is prepare the chicken, which is the main filling for our bao buns. For that, we cut it into strips and fry it in oil over a low heat, adding a pinch of salt and a teaspoon of brown sugar.
Foodie Tip:
"I'm going to give it a little spoonful of brown sugar to give it a bit of sweetness and to help it caramelise a bit. When you try it, you'll see how good it tastes, because later we'll add coriander and that combination of flavours is incredible."
Cut the vegetables
Once we've fried the chicken, we need to prepare the rest of the ingredients. Slice the radishes and spring onions. Because these ingredients are going in raw, it's very important to slice them very thin so that they give the bao flavour without overpowering the palate.
Surface Tip:
When cutting vegetables, remember that you should never do this directly onto your kitchen worktop unless it's Dekton®, which is highly resistant to scratches and abrasions.
Prepare the peanuts
Here we've chosen roasted peanuts for our chicken bao, but you can swap for your favourite nut or leave out altogether if you have an allergy.
Foodie Tip:
Marta Simonet suggests breaking the nuts with a mortar, whilst being careful not to crush them completely. That way you'll end up with chunks that will make the bao even tastier.
Prepare the lime
Cut these into four pieces and set them aside to serve with the bao buns when they're ready.
Fill the baos with the ingredients
Now that all the ingredients are ready, it's time to fill the buns! We start by putting in a little coriander and a sprinkling of nuts. On top of that, we add some chicken and slices of spring onion and radish. And finally, we add the finishing touch of coriander.
Serve the bao buns
The final presentation is up to you, but we've chosen to serve our chicken bao buns in a bamboo steamer for a beautifully authentic look.
"Look what a gorgeous dish we've made in no time at all. This is a really top, top recipe."