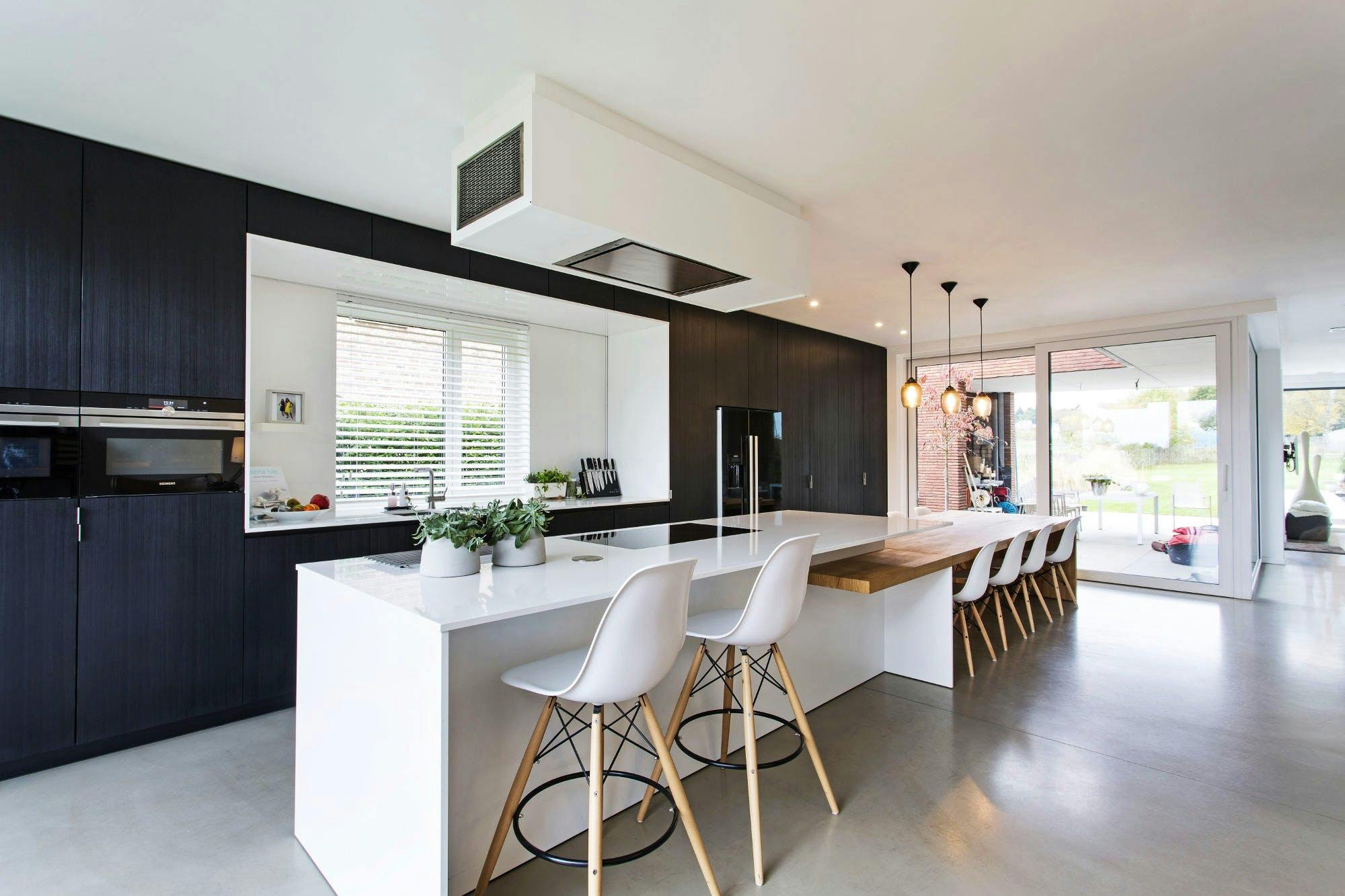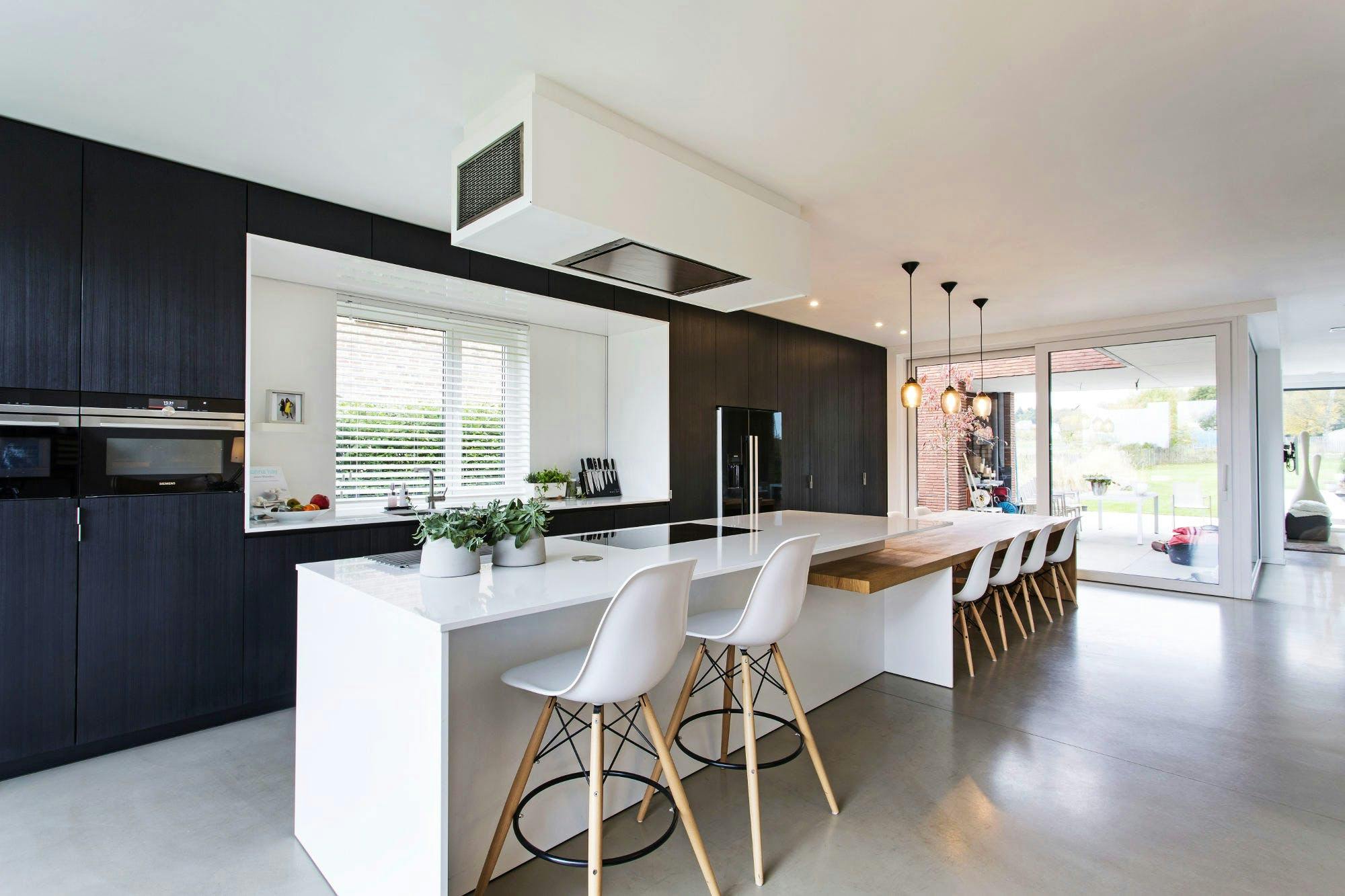 MODERN KITCHENS: FIVE INGREDIENTS TO TRY IN 2020
In our May blog post, we told you about kitchen trends for 2019. Now in September, following a jam-packed schedule of fairs and events, we can give you a preview of what'll be big next year. Because getting a modern kitchen is not about size, floor distribution or budget.
1. MODERN OPEN KITCHENS
The open kitchen trend that we have already seen this season will continue into 2020. After all, it is simply a reflection of modern lifestyles, families, and concepts of domestic space. Perhaps the novelty lies in interpreting the modern kitchen as one more part of a fluid space within the home, where preparing and consuming food slot into family and social life. 
From a design point of view, the modern kitchen is functional, stylish, minimalist and conceals a host of household appliances and gadgets behind its doors. The objective is to hide them away when they're not in use to give the impression of order and harmony. Solutions to achieve this highly prized sense of order include sliding doors, units that move on wheels, and panelled areas to hide a washer and drier.
Aesthetically, the open kitchen is a continuation of the living room and dining room and is part of the decorative style of the home's more "luxurious" rooms. The most effective approach is to use the same materials on the floors (porcelain or wood), walls (wooden slats, wallpaper, tiles) and cupboards (bare wood, lacquers, metals). In addition, a countertop made of marble, granite or another precious stone can serve as a table and add the touch of glamour that your home has been crying out for.
2. MODERN KITCHENS WITH AN ISLAND… OR A PENINSULA
If your kitchen is square or spacious, you won't be able to resist the new islands or peninsulas. In 2020, we will see modern kitchens with islands that incorporate a cooking and sink area alongside the more sociable eating area. They feature high stools or elegant armchairs that wouldn't look out of place in the best dining room. 
It is a space for show-cooking, chatting with friends, enjoying a glass of wine and sitting around the stove as our grandparents did. The island becomes a meeting point in the home and is an excellent way to encourage sociable living. It's no surprise that these new offerings commit to aesthetics with stunning countertops, copper or gold taps or kitchens with industrial-style stove burners. The oven and the microwave blend into the front wall, behind the island, and become the focal point of the kitchen.
If your kitchen is longer and lacks space, peninsulas are a good alternative. 
3. SMALL MODERN KITCHENS
Having read this far, you might be thinking that the latest trends only apply to large, well-equipped kitchens with a budget to match. Never fear! Read on. These trends can also be enjoyed in a small modern kitchen.
We have two suggestions for more diminutive spaces: the first is to visually unify the space by using just one material for your kitchen, which will make it seem bigger. Our approach is use the countertop to achieve this objective (elongating it where possible in the form of a bar, table or island) and lacquering all the cupboards up to the ceiling in the same colour. Powdery greens, blues and greys are on trend. The result? A charming, modern kitchen. 
When you're trying to find m3 where there aren't any, we suggest making the most of your kitchen's height, with alcoves and little shelves perfectly designed to store all your kitchen utensils. 
4. MODERN KITCHENS, HIGH IN DESIGN
And now we reach our favourite part: design in the modern kitchen. In 2020, the "warm and cosy" trend lives on with raw, lacquered or tinted walls. We will continue to see black, which has been the novelty of 2019, but colours such as green, blue and grey will also feature prominently.
For countertops, precious, luxurious materials such as the Silestone designs for the Eternal Series or those from the Stonika by Dekton collection, create contemporary spaces without losing the elegance of the natural classic stone from which they take their inspiration. The thicker and rounder the countertops, the more upscale your kitchen will appear.
The taps that we saw in black and gold in 2019 will incorporate new versions in copper and bronze tones, offering a look that's more rustic and worn, as well as organic and natural. And why not?
5. MODERN KITCHENS… ON A BUDGET!
We all know Italian and German brands that offer dreamy kitchens at exorbitant prices. But if your budget does not allow this luxury or you simply prefer to spend the money elsewhere, we recommend that you find a domestic brand or an experienced carpenter who can make your furniture to measure. On Pinterest you will find inspirational photos to guide you in what you need.