Cosentino Flagship Project
Motel L: Designer bathrooms made to last
Botrygg AB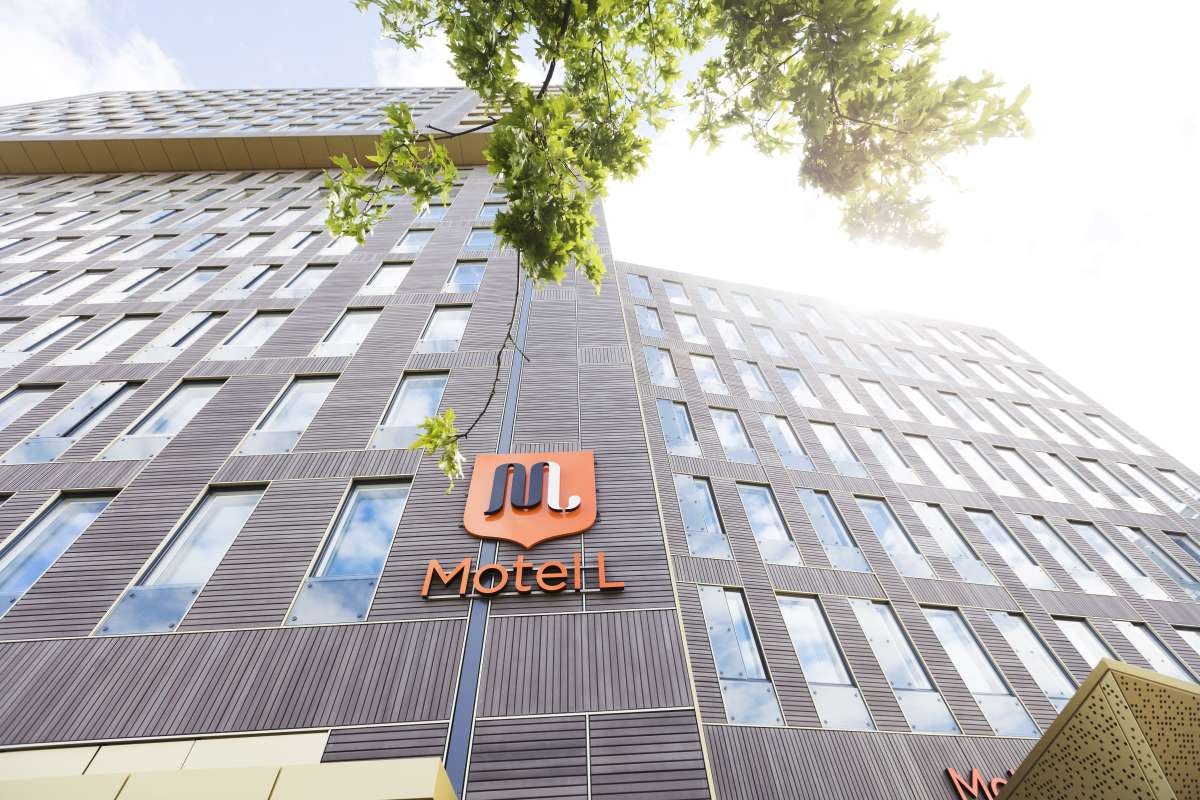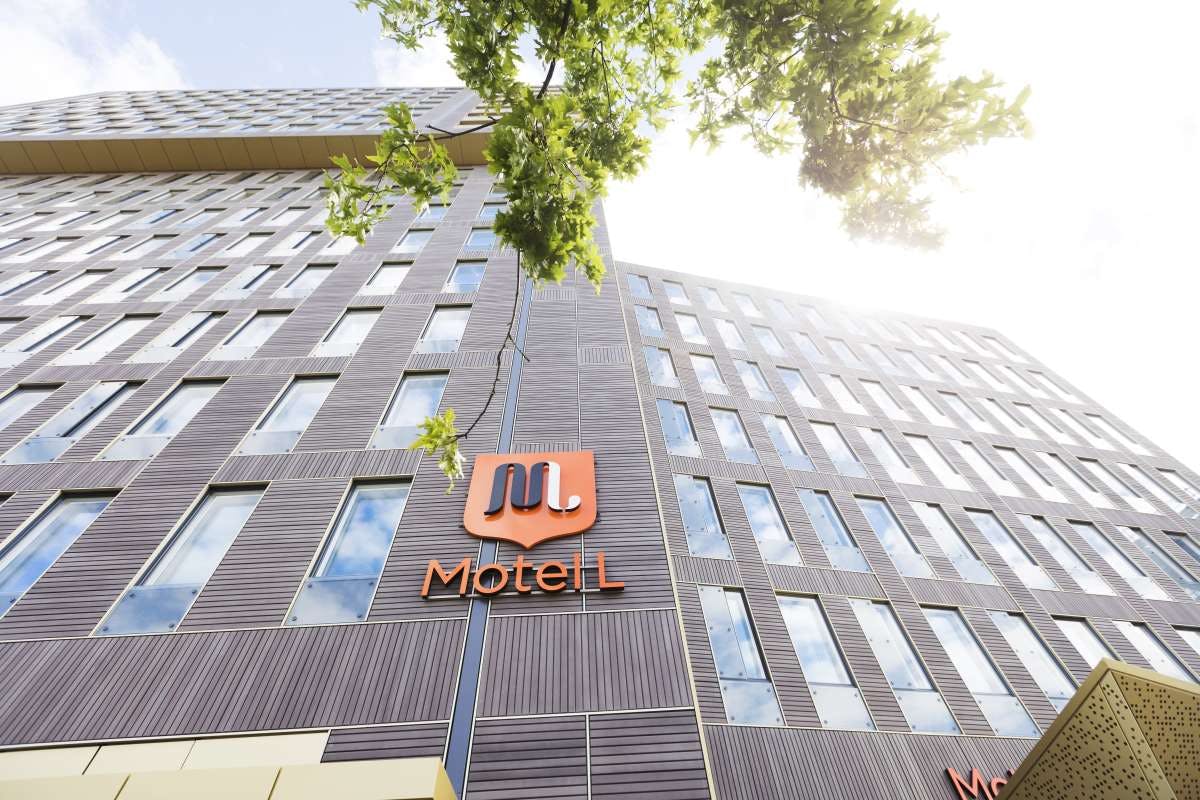 Architecture / Design
Botrygg AB
Application
Bathroom basin
Highly scratch resistant, durable washbasins
Motel L is located in Älvsjö, Sweden, in a strategic location close to Stockholm International Fairs and Congress Centre building. Since its opening in 2014, this motel has been welcoming a large number of guests most of the year round. The developer of this building project, Botrygg AB, realised that the hotel would need the most durable materials to cope with the daily grind of both the common areas and one of the key elements of any room – the bathrooms.
Silestone was the architectural solution chosen for the washbasins in all bathrooms at the Botrygg AB hotel, as it met the main requirement: easy maintenance thanks to its high resistance to scratching and minimal joints, which makes the material extremely durable – Cosentino provides a 25-year warranty for Silestone – and visually appealing.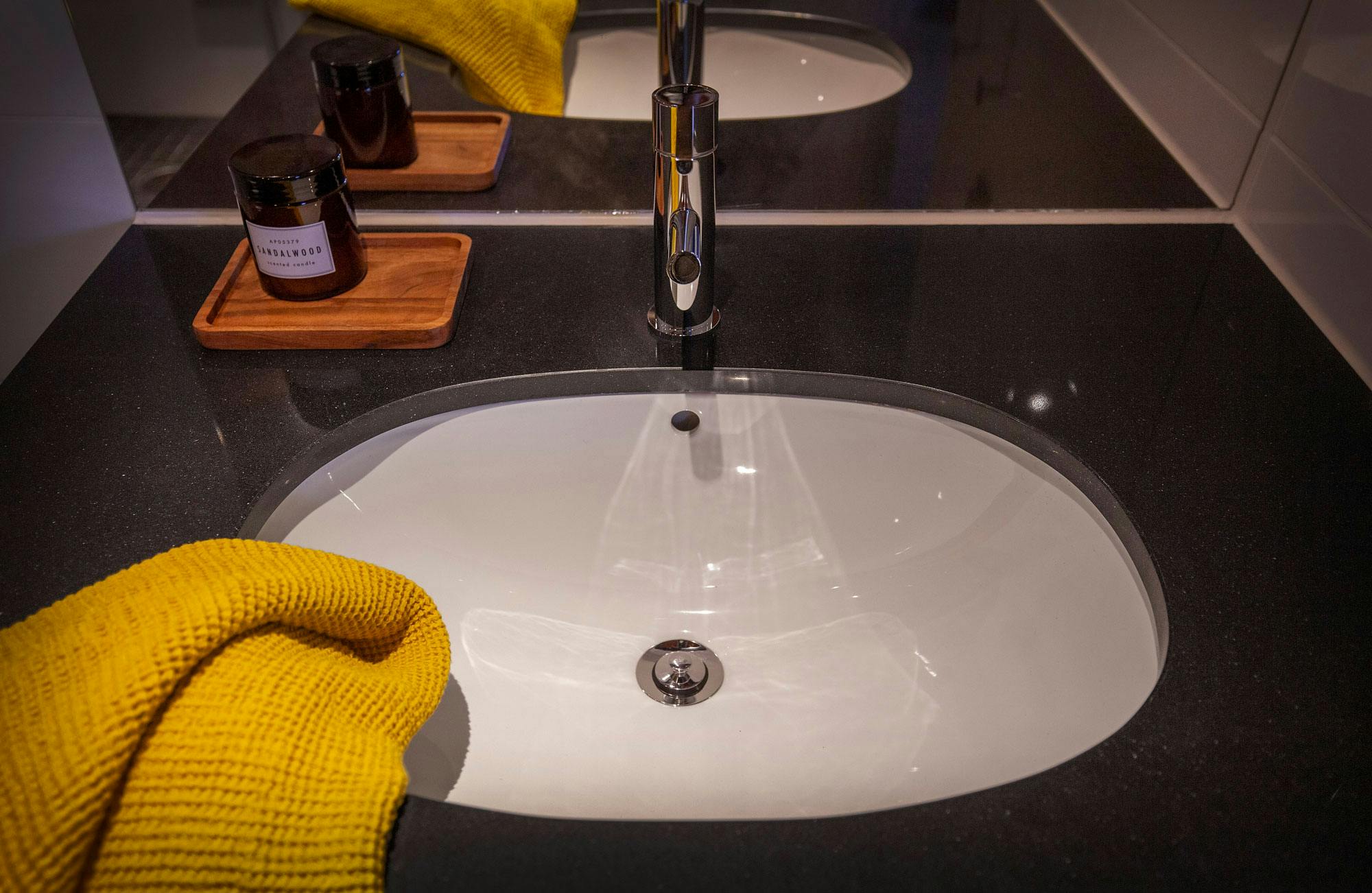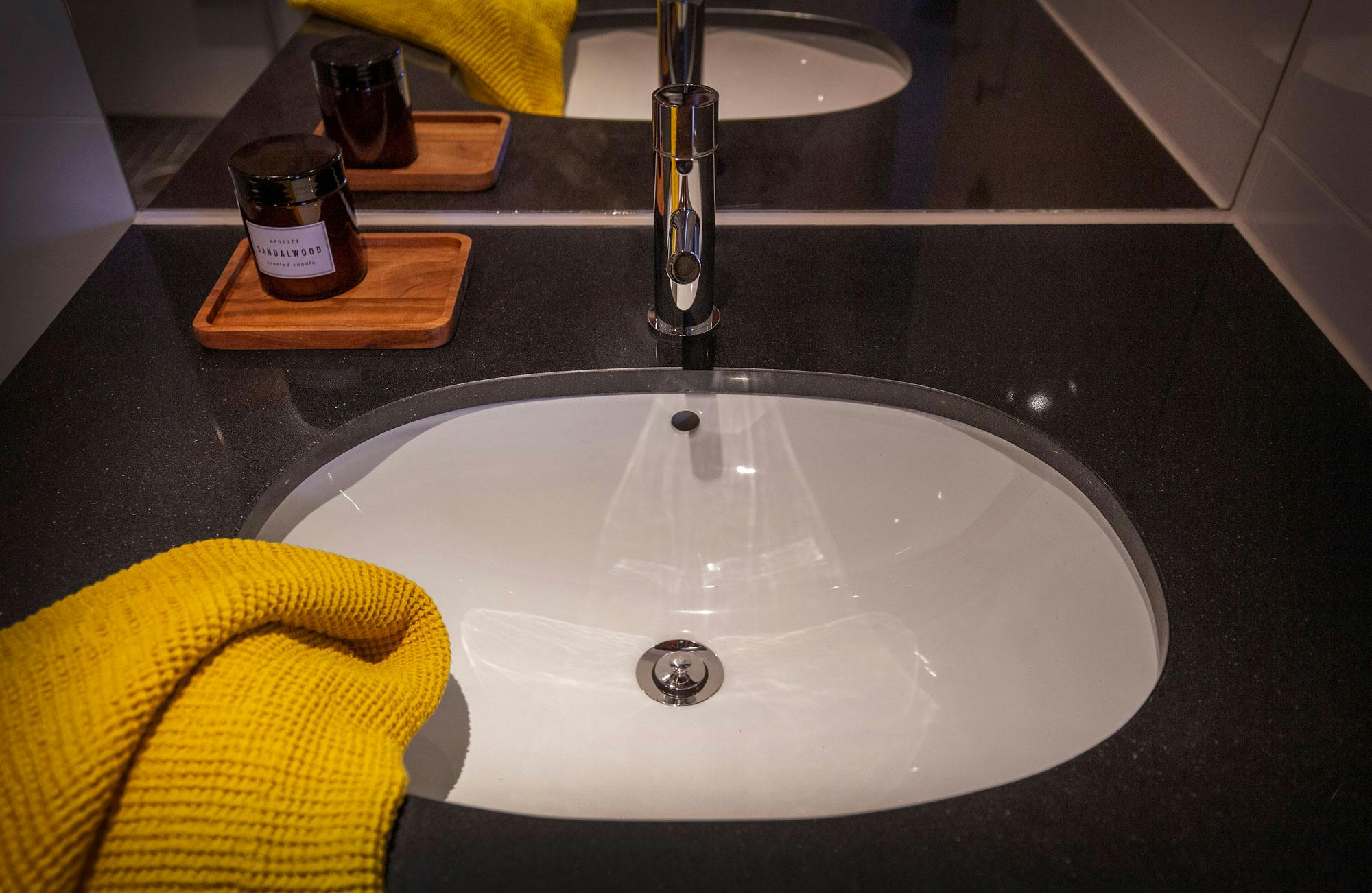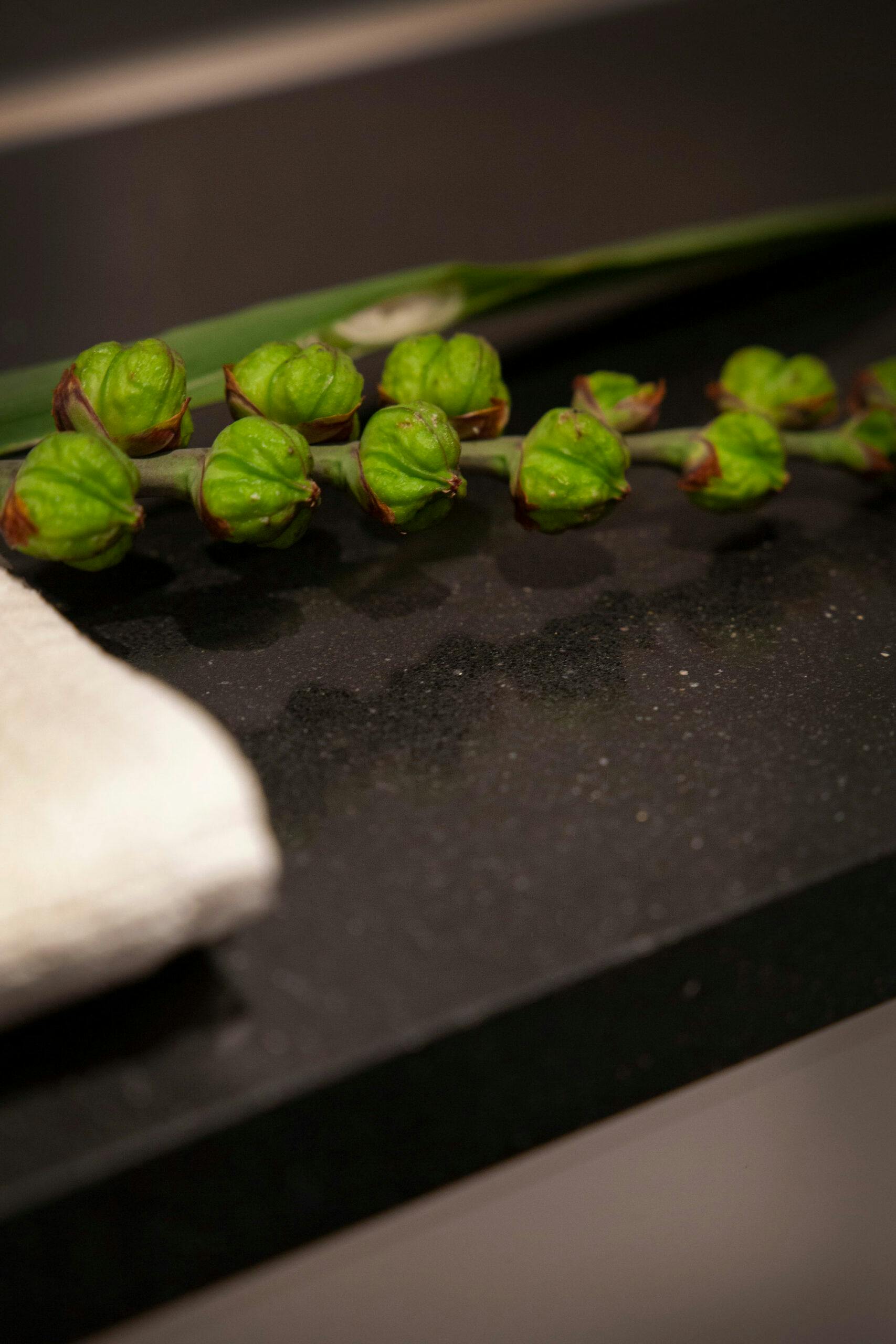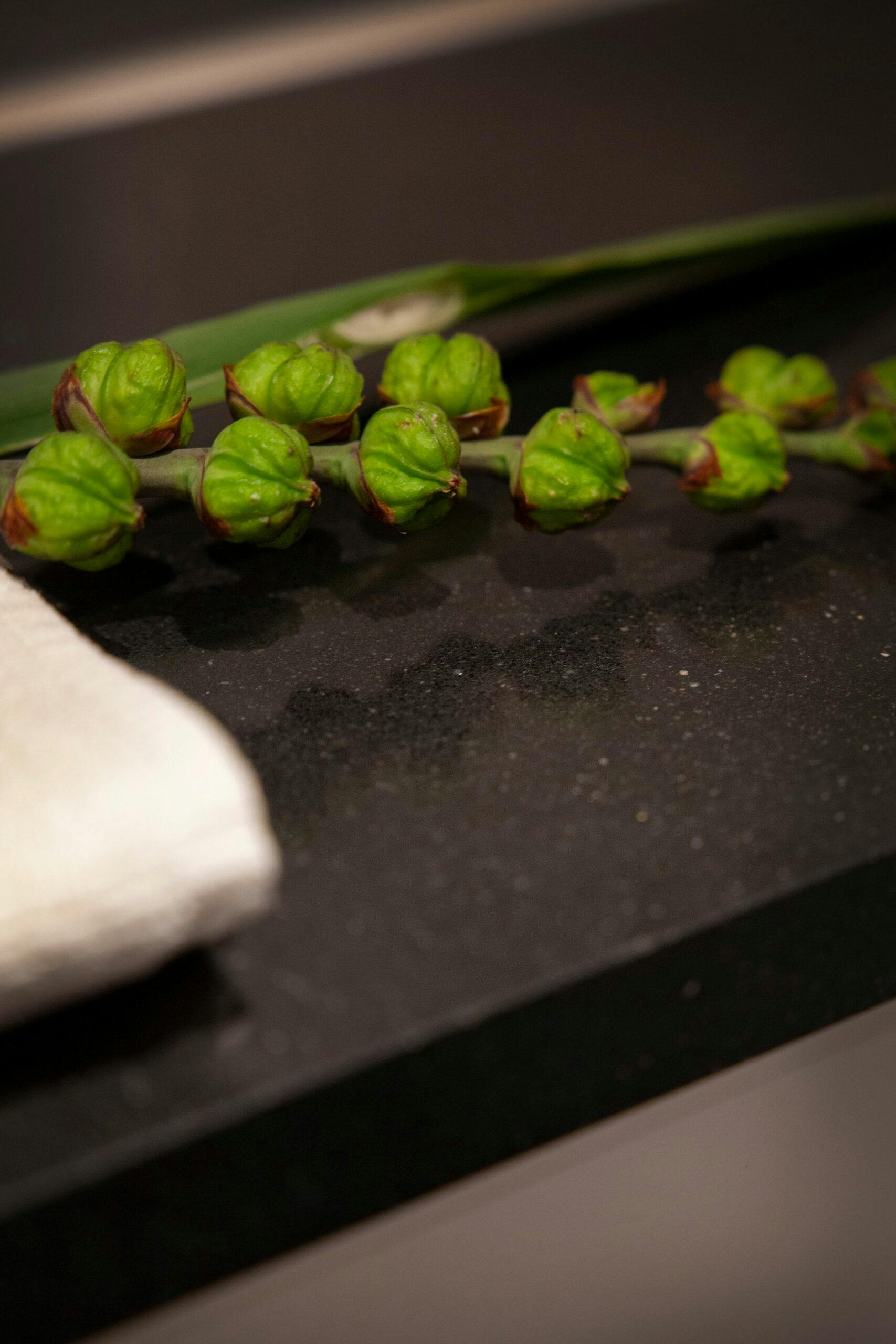 Minimal porosity to promote hygiene
One of the most challenging aspects of a hotel guest's experience is the bathroom, an intimate personal grooming space where cleanliness and hygiene must be a priority. This was one of the project requirements that Silestone solved thanks to its reduced porosity, thus making the cleaning and disinfecting process of a highly used surface area such as the washbasin easier.
Botrygg AB aimed to create functional and resistant spaces in a stylish way. Silestone in Negro Tebas, with a polished finish, brings a very unique sense of sophistication to the whole bathroom, offering a range of contrasts in an environment where colours that are very similar to each other usually merge.
Do you need help with a project?
Contact our specialists for advice
Do you need help with a project?
Contact our specialists for advice
"Silestone redefines the conventional bathroom space design with its formats, less joints and greater visual continuity"
Patrick Beining
Project Manager for Cosentino Escandinavia
Cosentino's materials used in this project