Case Study
A modern cuisine that looks to tradition
My Father's Heart Kitchens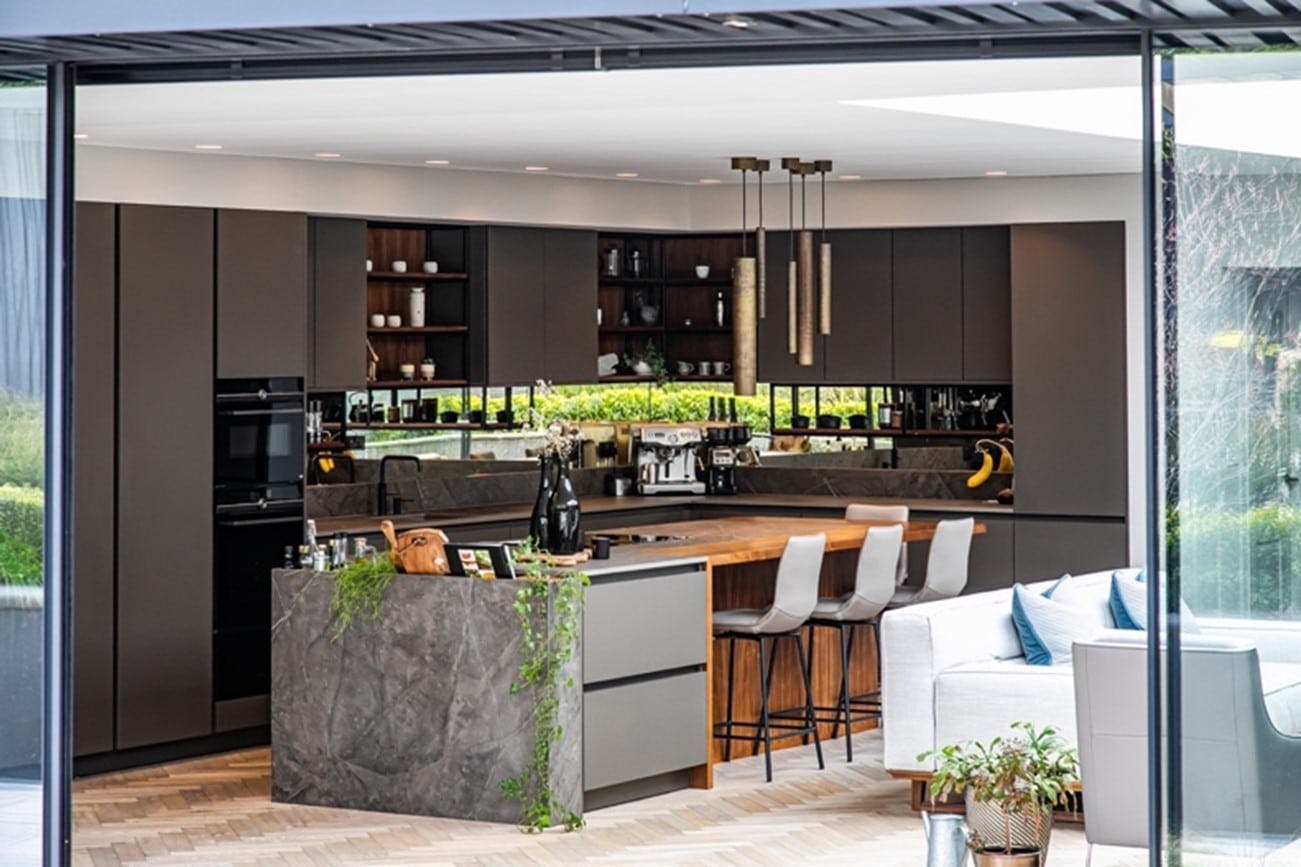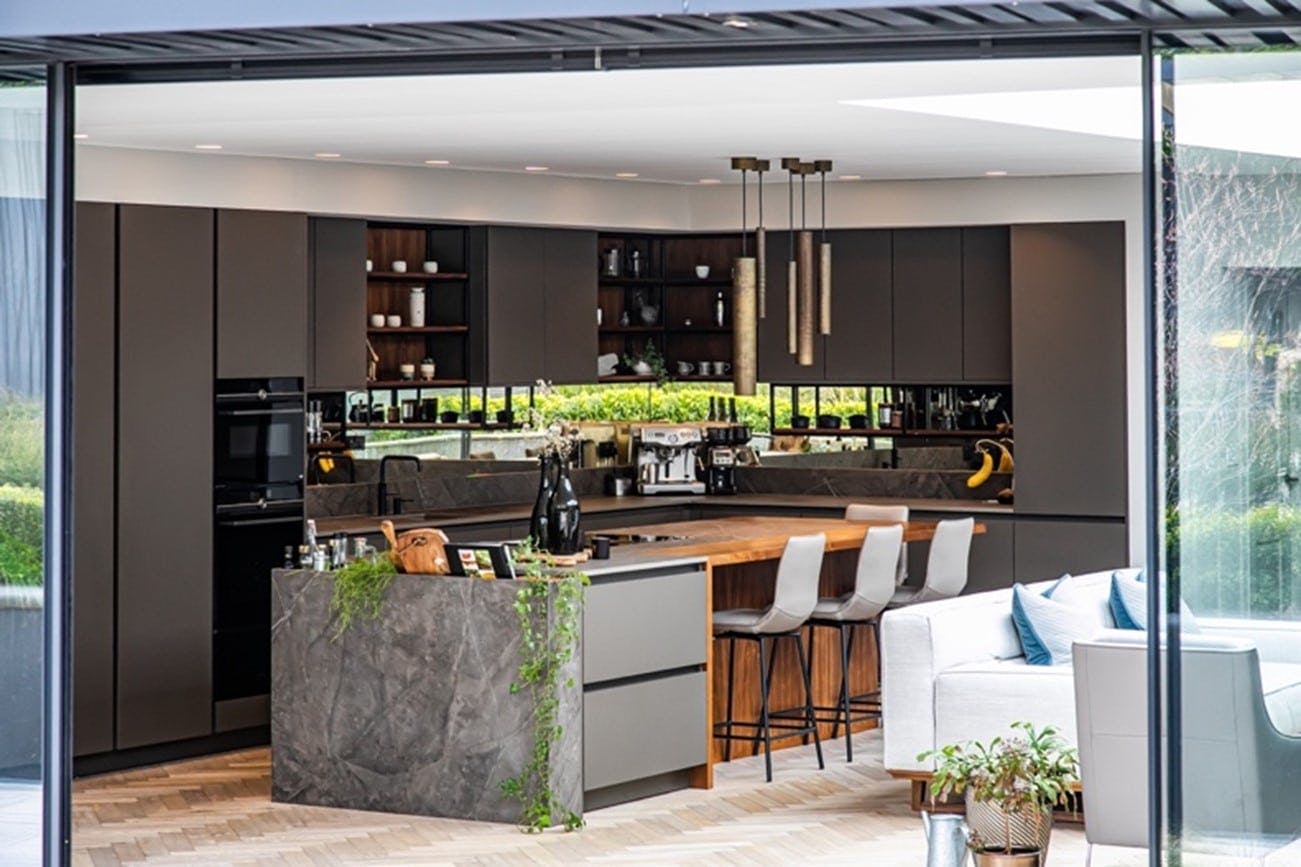 Architecture/Design
My Father's Heart Kitchens
Dekton, design with ethical commitment
Designed for multifunctional living, whether cooking for the family, entertaining friends or simply catching up over coffee, this kitchen from My Fathers Heart features stunning Dekton worksurfaces on both the central island and the surrounding cabinetry within this large, open-plan space.
Created by Sheffield-based kitchen designers My Fathers Heart, the room combines stunning SieMatic S2 handleless cabinets in the Umbra velvet-matt finish with Dekton in Kira, an earthy toned ultra-compact surface that has the look and feel of natural brownstones. Highly resistant to UV rays, scratches, stains and thermal shock, Dekton is the ideal choice for homeowners looking for a durable, hardwearing worksurface solution and it can also be used for flooring and wall cladding both indoors and out. What's more, carbon neutrality has been achieved for the entire life cycle of Dekton, so homeowners can rest assured that their surface of choice is sustainable and helps build a better future.
Within the central island, Dekton blends effortlessly with rich walnut, which creates visual contrast and provides a warm tone for the breakfast bar area with its high stools for snacks and coffee. The BORA Professional extractor hob in an all-black steel finish sits neatly within the surface while antique brass pendant lights from Italy drop stylishly from above. The slim profile of the worksurface beautifully enhances the elegance of the appliances and kitchen furniture, while the colour palette is warm and inviting, creating a relaxed, contemporary look.
Do you need help with a project?
Contact our specialists for advice
Do you need help with a project?
Contact our specialists for advice
Explore Similar Case Studies