Case Study
New look for the Land Registry offices in Motril
José Ibáñez Berbel and Jesús Kayser Mata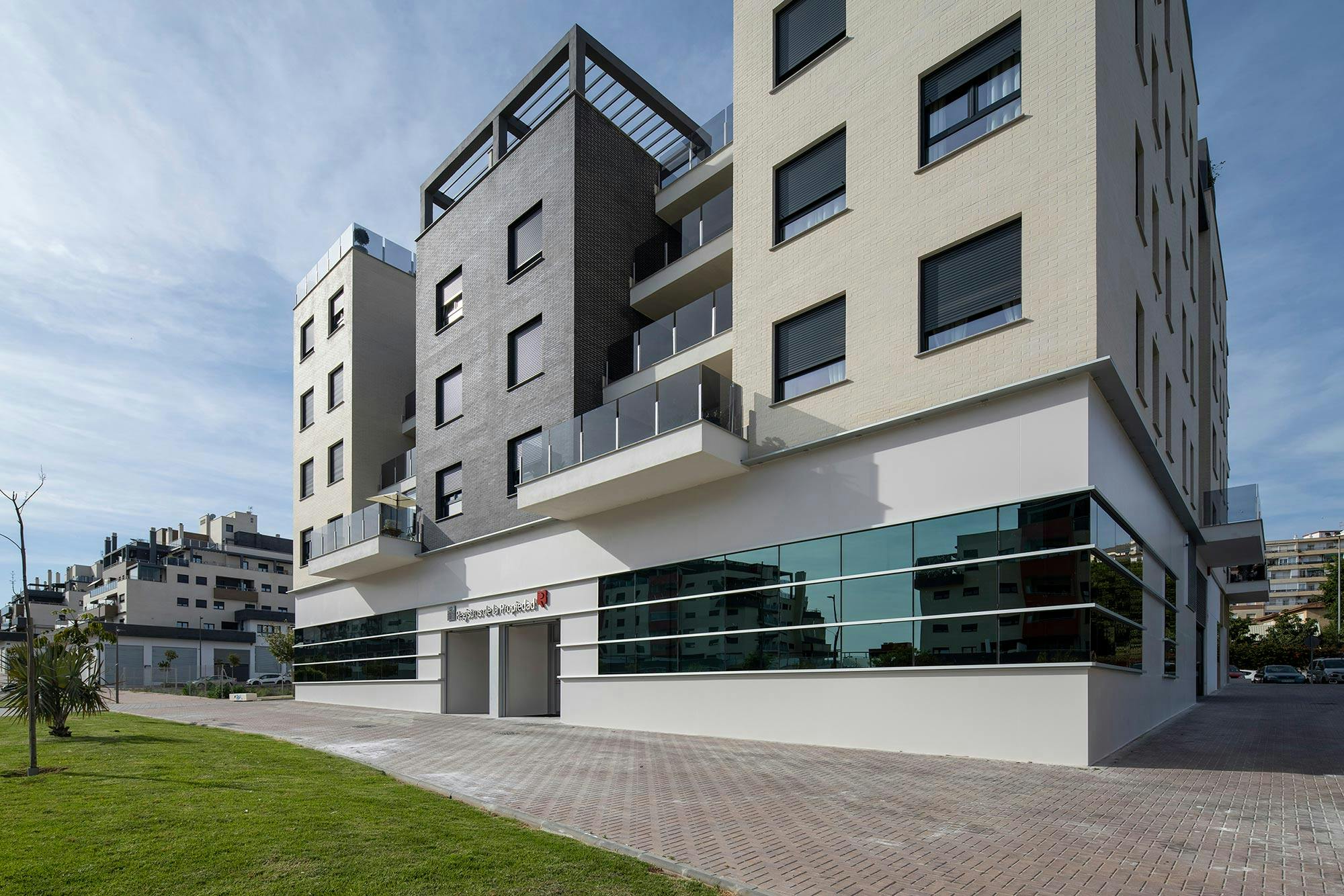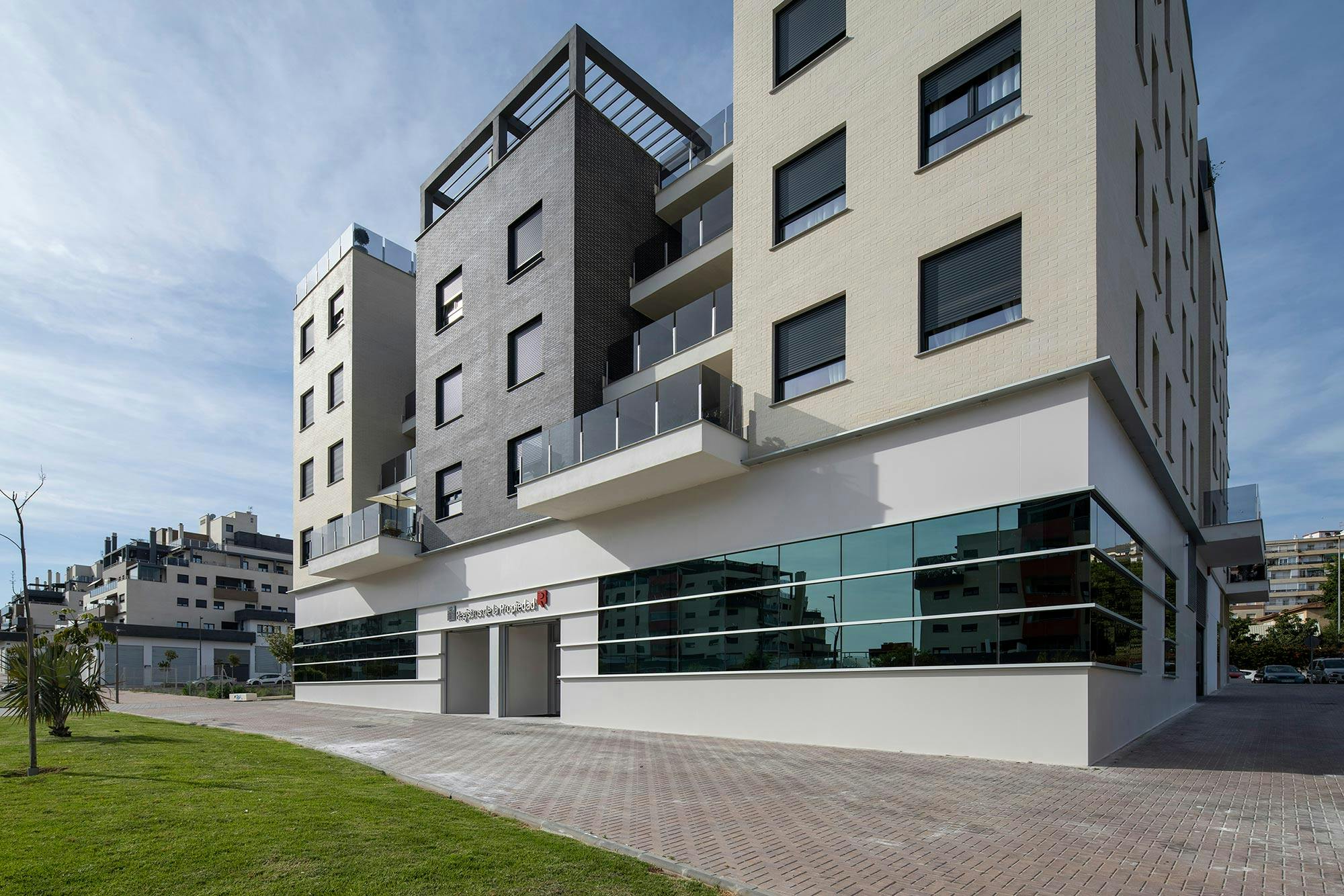 Location
Motril, Granada (Spain)
Promoted by
Land Registrars of Motril
Application
Façade, counters
Photography
Juanan Barros
Architecture/Design
José Ibáñez Berbel and Jesús Kayser Mata
Constructed by
Deoga Desarrollo y Ejecución de Obra, S.L.
Two commercial premises on the ground floor of a newly constructed building in the town of Motril, Granada (Spain), house the offices of the Land Registry 1 and 2, which have been designed by the architects José Ibáñez Berbel and Jesús Kayser Mata. 'The aim was to characterise and signify the presence of this public body, which is widely known by the citizens. It was also necessary, within the scope of action, to highlight the existence of two different registers and the Tax Administration Office,' they explain.
The result is a design that is visually appealing to passers-by and offers a modern aesthetic intended to stand the test of time. To this end, the façade has been clad with Dekton, which provides 'a very neat finish and gives shape to the final image sought in the elevations', emphasise the architects.
The strength and durability of Dekton was one of the main reasons that led the architects to choose this material for the façade, as well as 'its reliability for further maintenance and ageing', they state. 'In the construction of the curtain wall, the compatibility of the material' made the work considerably easier, for which the team was assisted by Cosentino. 'They guided us in the selection of the installation system as well as in the thickness of the slabs and the layout of the pieces on the façade,' they assure.
A DKB fixing system with cement-based adhesive was used on 8 mm Dekton pieces combining the colours Moone, with a smooth finish, and Valterra, with a wood texture. The cutting of the façade was carried out by Cosentino according to the architect's design in order to optimise the use of Dekton. Hidden safety clips were attached to each piece by means of grooving on the back of the Dekton piece. The pieces can be supplied to the fitter already machined by Cosentino as an additional service on request.
This system gives the façade a high resistance to impact, which, together with the minimum maintenance required by Dekton and its resistance to graffiti, makes it an ideal material for the façade cladding of commercial premises exposed to traffic areas such as this one.
The colour selected for the façade was the soft and timeless Dekton Moone, which brings a luminous white hue to the façade and blends perfectly with the wood tones of Dekton Valterra. This combination creates a natural, contemporary aesthetic that infuses a warm and welcoming feel to the exterior of the offices. Inside, Valterra and Moone can also be found giving visual continuity to the façade. These colours have also been used for the customer service counters, thus creating a welcoming and relaxed atmosphere.
Cosentino's materials used in this project
Explore Similar Case Studies