Case Study
A luxury lounge inside a jewellery shop
Nina Magon Studio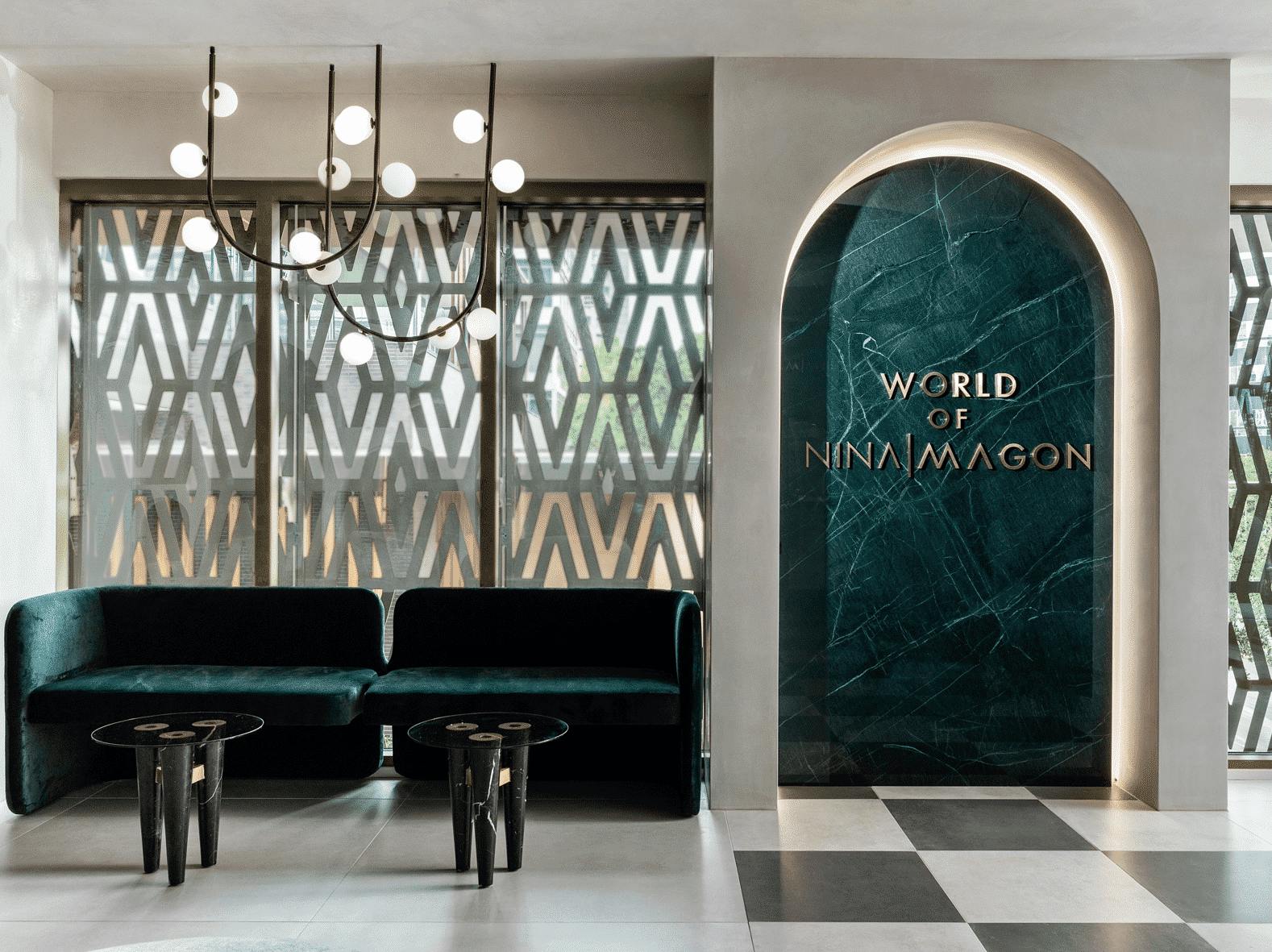 Location
Houston, Texas (USA)
Material
Natural Stone I Dekton
Color
Custom | Liquid Embers
Architecture / Design
Nina Magon Studio
Application
Cladding and worktop
The value of custom design
Nina Magon's new space in Houston has transformed into the exclusive meeting place for lovers of luxury and design. Located on the first floor of Texas' leading jewellery shop, Zadok Jewelers, the designer has opted for a sophisticated interior design very much in keeping with the aesthetic of her NM Lifestyle and Pavus collections, which include custom furniture, lighting, carpets and tableware.
To do this, Magon used an eye-catching customised natural stone from Cosentino in its distinctive emerald green colour to clad parts of the walls and the background of her logo, and combined it with the dynamism of Dekton Liquid Embers.
The NM Lounge is designed not only to showcase her pieces, but also to host small private events such as VIP dinners for jewellery brands or for Zadok Jewelers' customers to relax and enjoy their time in the shop. An elegant, almost monochromatic space in shades of green is complemented by Dekton Liquid Embers wall cladding in a beautiful magma color with an attractive wavy texture.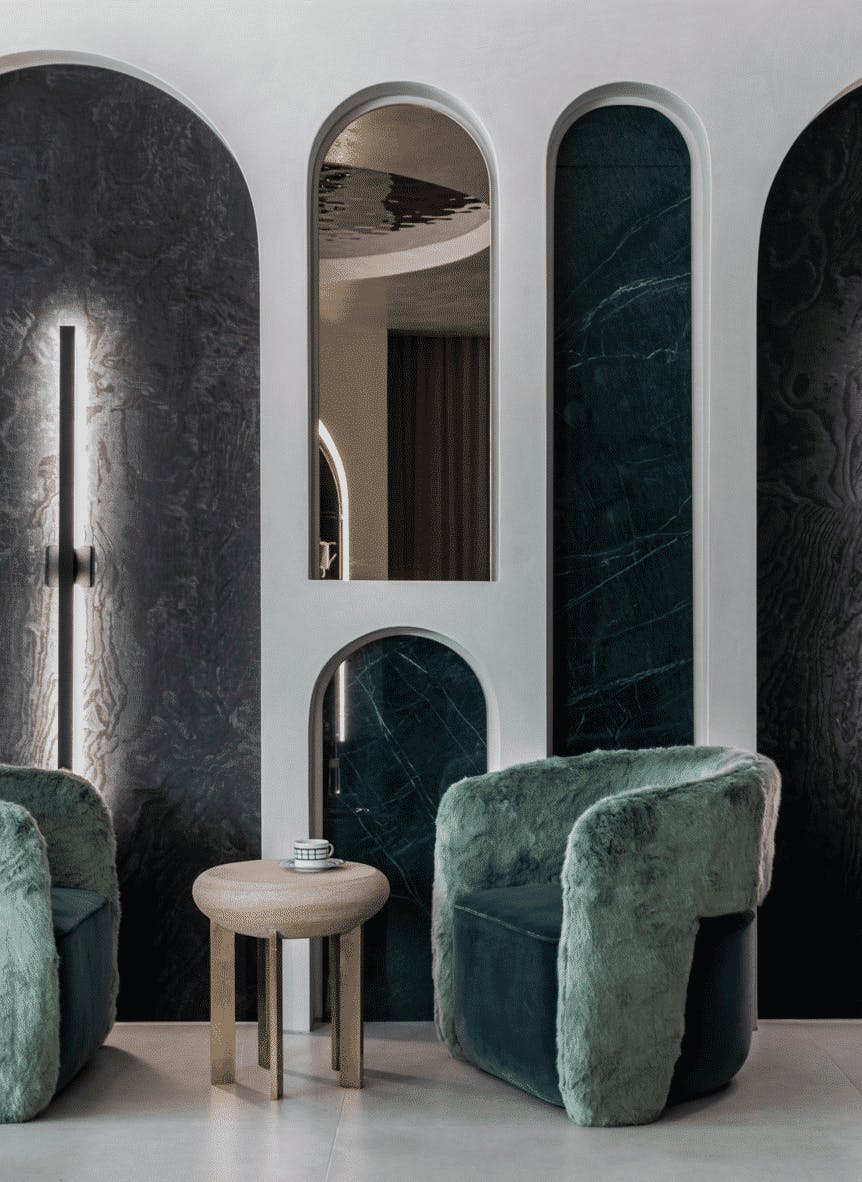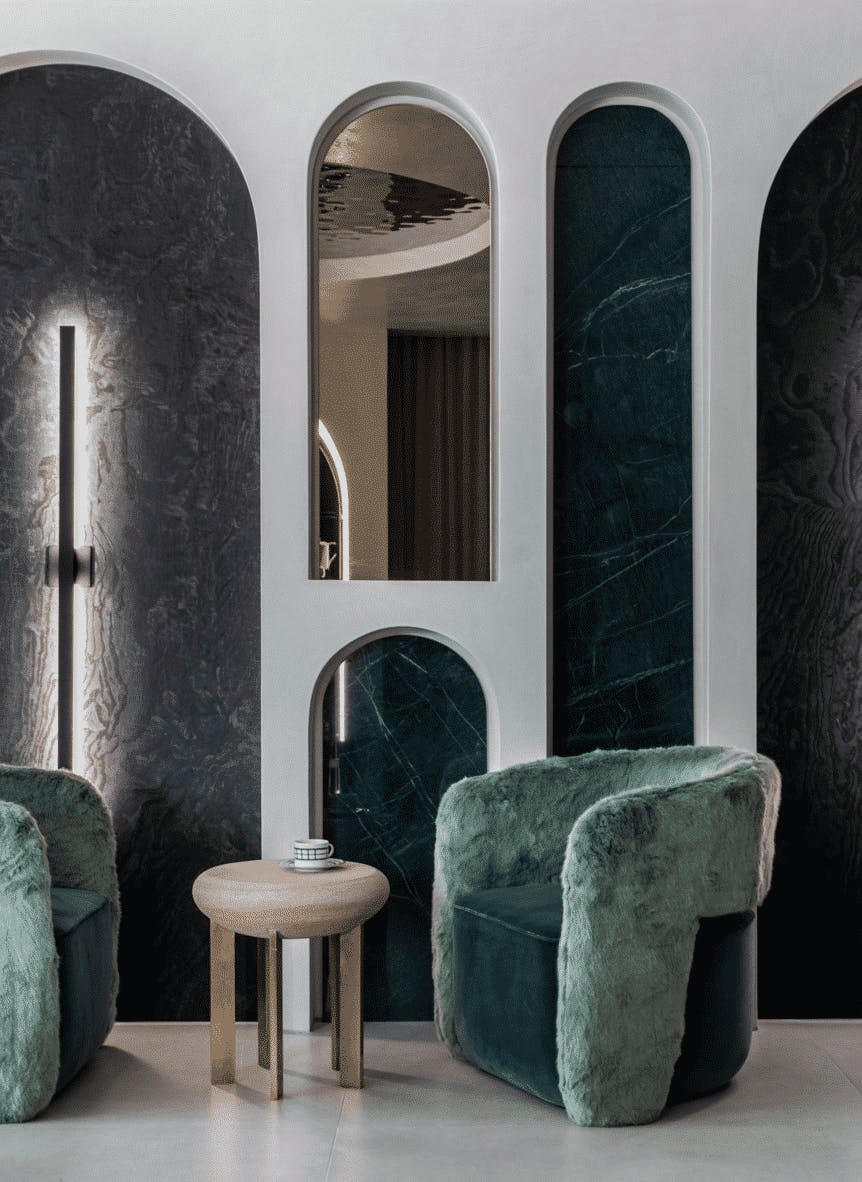 Unexpected arches
Magon wanted the room's decoration to be dynamic and striking, but with a design that would last over time, while adding depth and interest to the furniture and going beyond a mere display of products. To achieve this, she used a series of customized arches taking advantage of the versatility and durability of Cosentino materials. 
Do you need help with a project?
Contact our specialists for advice
Do you need help with a project?
Contact our specialists for advice
'The beauty and richness of Cosentino stones evoke a refined opulence that is both functional and incredibly stylish.'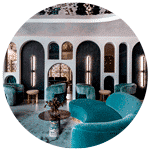 Nina Magon
Founder of Nina Magon Studio
Cosentino's materials used in this project