Case Study
Luxury co-living in vibrant Helsinki
By dSign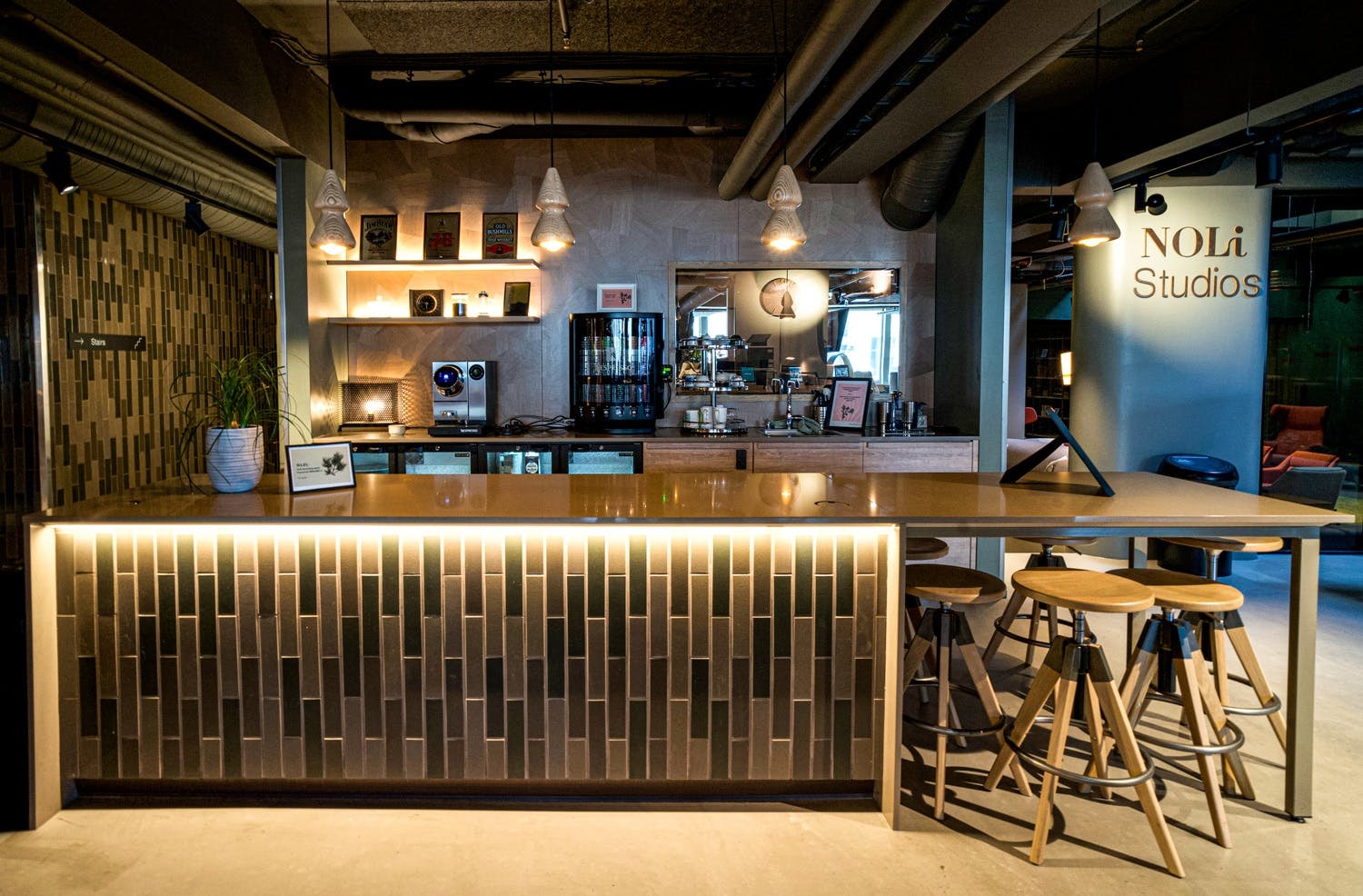 Location
Kanavakatu 1, Helsinki, Finland
Color
Blanco Orion | Merope
Quantity
263 kitchens worktops for studios, plus communal kitchen worktops
Architecture / Design
dSign Vertti Kivi & Co
Application
Studio kitchen worktops | Communal kitchen worktops
The first co-living project in Helsinki
Noli Studios is the first co-living project developed by NREP (Nordic Real Estate Partners) in the historic neighbourhood of Katajanokka, in Helsinki. For this first project, NREP wanted the best partners and therefore entrusted the renovation and interior design to dSign Vertti Kivi & Co, a company with extensive experience in office, restaurant and hotel projects.
The project involved a change of use of a 1940's office building. Work began at the end of 2016 and was completed three years later, in October 2019. A total of 263 studios of between 18 and 24 m2 were built, with a total built-up area of 12,000m2. In short, a project of significant scale that needed to "do well" in order to be replicated in other Helsinki neighbourhoods. Indeed, NREP opened a second co-living in November 2020 and expects to expand to a further ten new hotels in the next five years.
The renovation process was not without its challenges. For the renovation of the façade, the dSign team was forced to completely remove the old brick façade, even out the different floor heights and level the original concrete pillars. For three years, architects, contractors, site managers and even the Finnish Heritage Agency made a huge effort to meet the deadlines.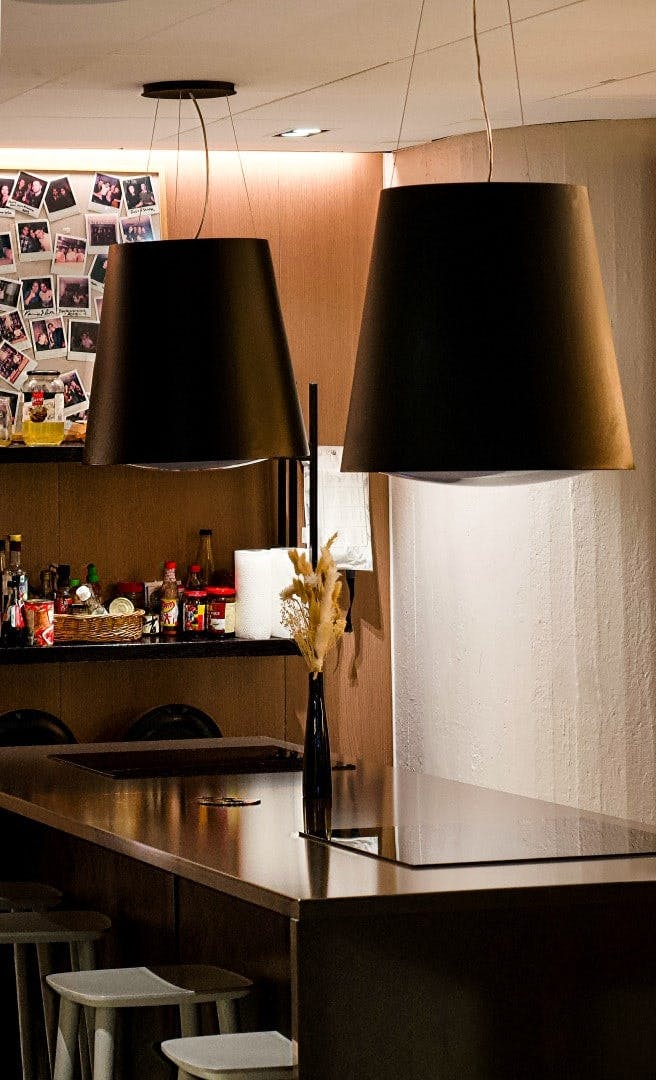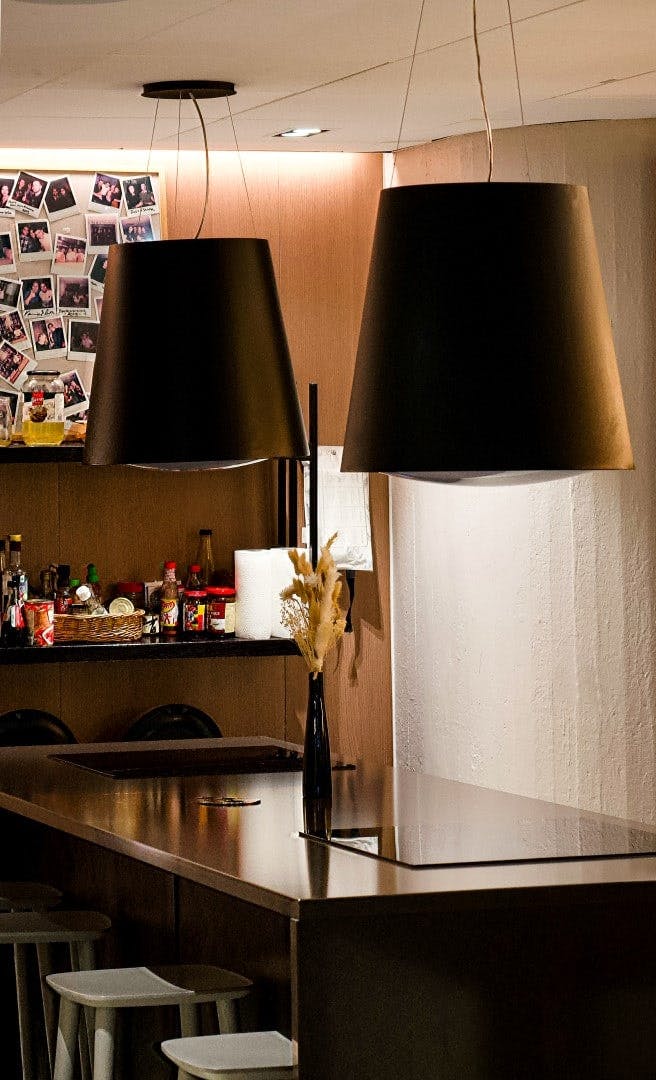 Silestone & Noli Studios: a successful partnership
Of all the suppliers involved in the project, Cosentino played a key role in supplying the kitchen worktops for the 263 studios and common areas. Given its high brand recognition in the Nordic countries and its extraordinary performance in semi-public spaces, Silestone emerged as the best choice.
Silestone Blanco Orion, an off-white surface with small, grey veins that create a feeling of cleanliness and spaciousness, was the chosen finish for the studio kitchens.
On the other hand, Silestone Merope was the choice for the communal kitchens. With this black finish, the aim was to create the opposite effect: a more welcoming and cosy atmosphere in the large and impersonal communal kitchens.
Do you need help with a project?
Contact our specialists for advice
Do you need help with a project?
Contact our specialists for advice
"Guests at Noli Studios have access to communal kitchens fitted with Silestone Merope worktops, which provide a welcoming yet luxurious look"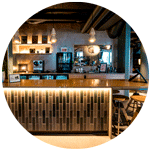 dSign team
A new concept backed by Cosentino materials
Noli Studios is a new accommodation concept (co-living) that responds to the new ways of working: employees for 2-3 month projects, expats, managers travelling to the head quarters, etc. It offers the comfort of a home and the services of a hotel at a reasonable price: cleaning, laundry, restaurant, gym, sauna...
Cosentino has been and will be the trusted partner of NREP and dSign for this and future co-living projects in Finland.
Cosentino's materials used in this project