Cosentino Flagship Project
A Dekton-cladded robotic plant
Domus Arquitectura – Paz Fernández Ovejero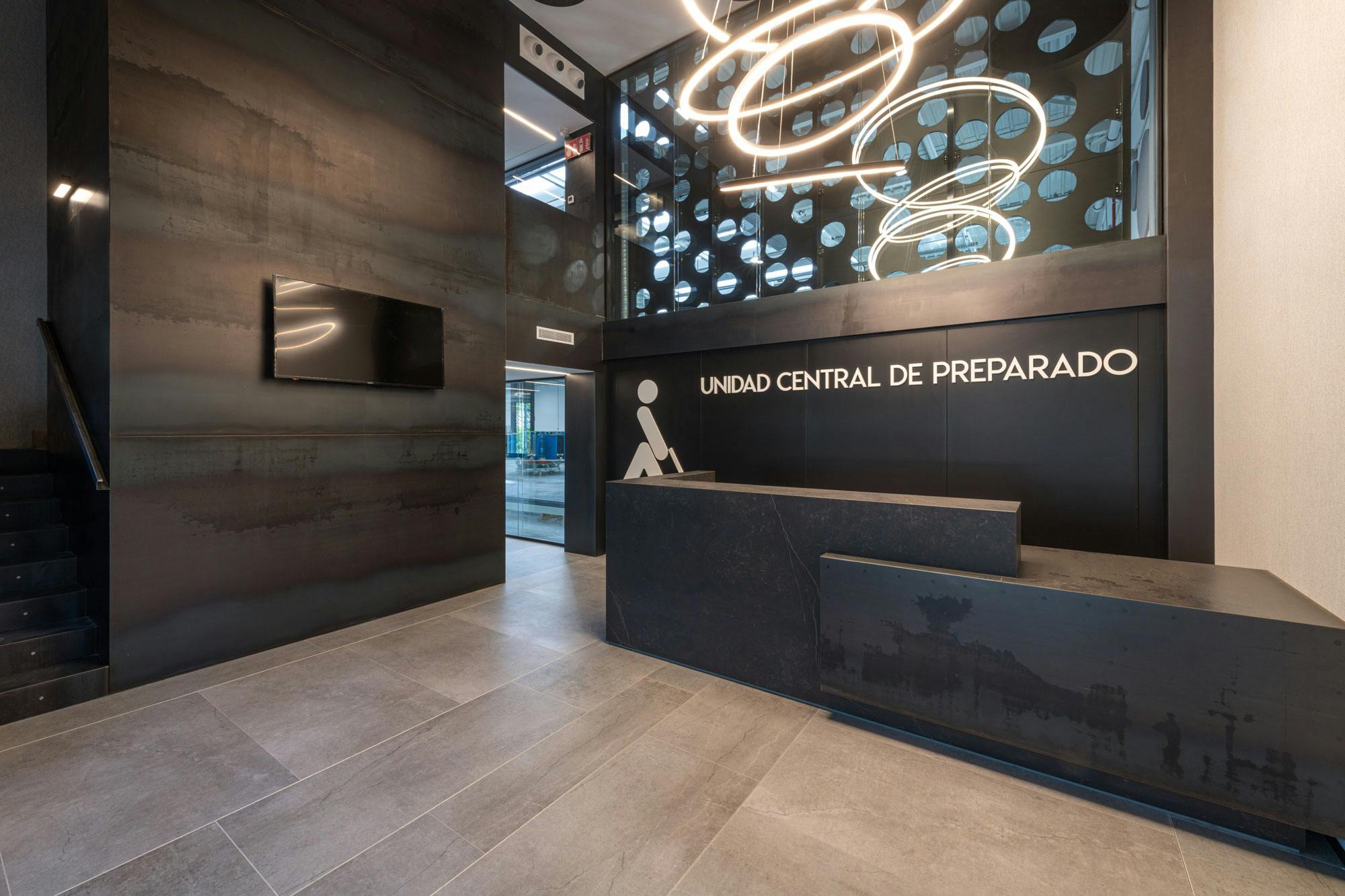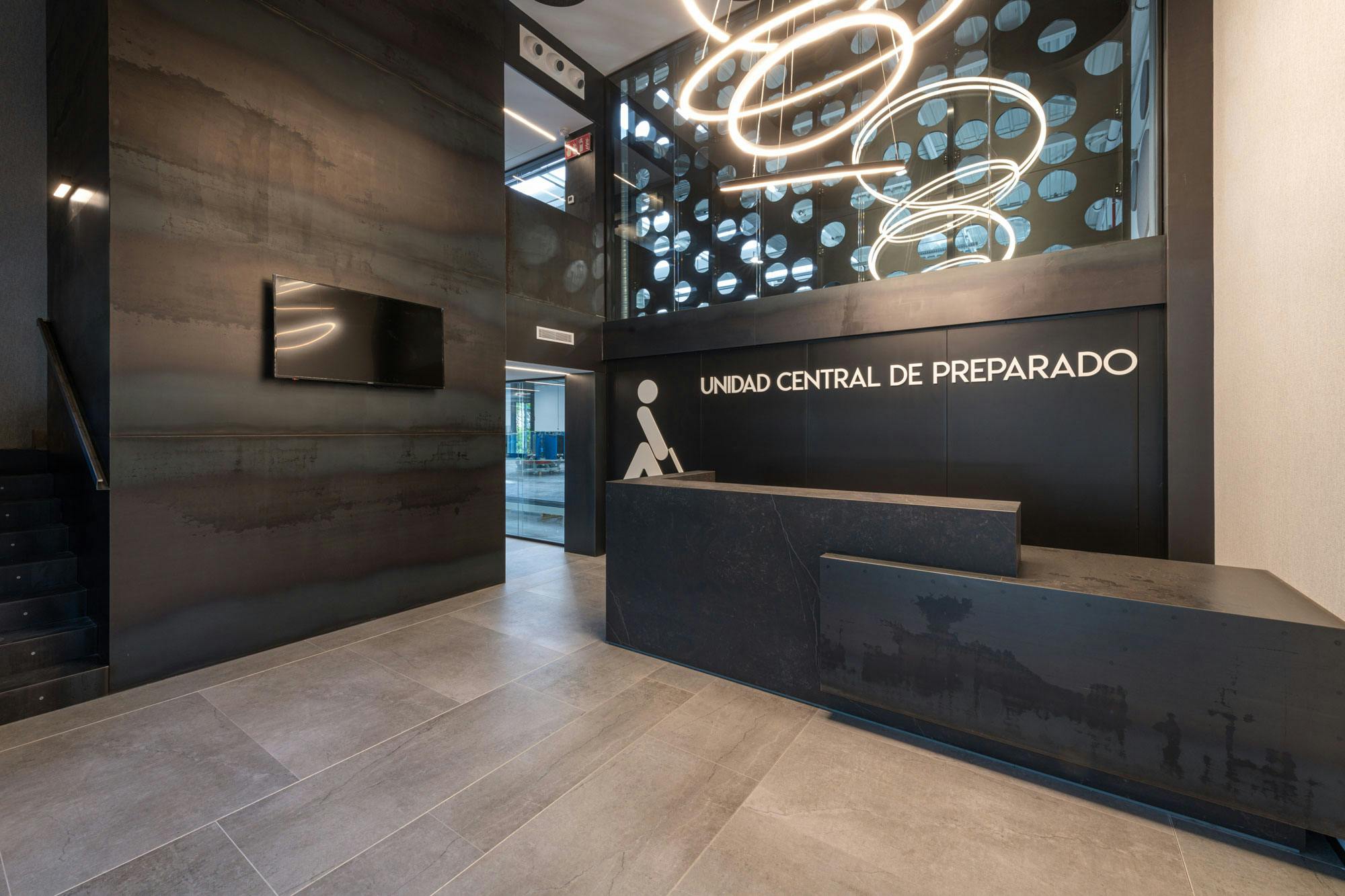 Color
Soke | Soke Grip | Lunar | Keyla
Architecture / Design
Domus Arquitectura - Paz Fernández Ovejero
Application
Flooring for common areas and bathrooms – Furniture
Innovation begins with the surfaces
ONCE Group Spain have commissioned Domus Arquitectos studio to modernise an old industrial building in Camino de Hormigueras, Madrid. The aim of restoring the building is to house the logistics centre of the ONCE printing plant, a cutting-edge robotic plant.
Technology and innovation are the guiding elements of the project. With these two ideas in mind, and without forgetting the visual and functional aspects, the studio has chosen Dekton as the leading material for the different spaces.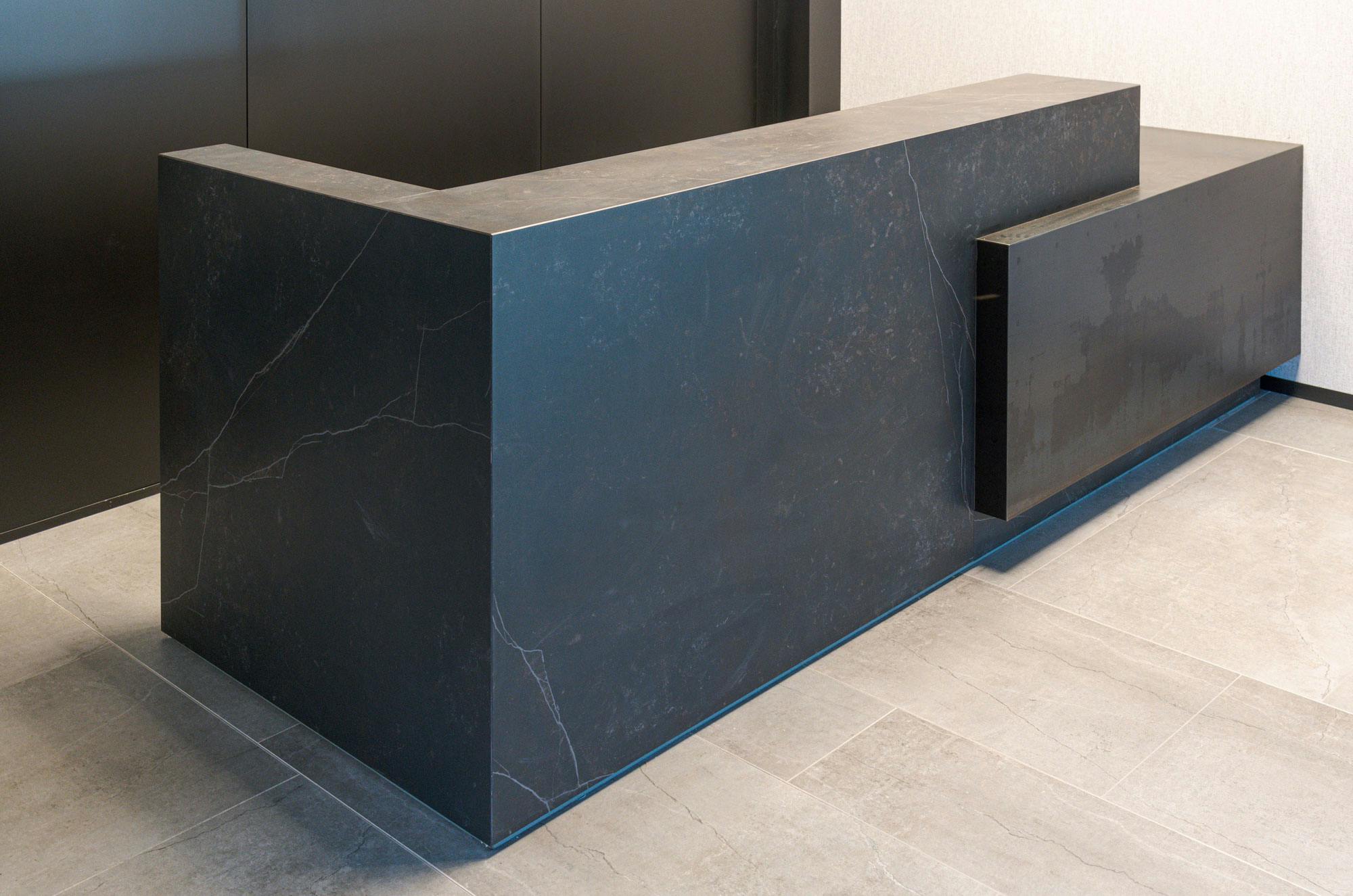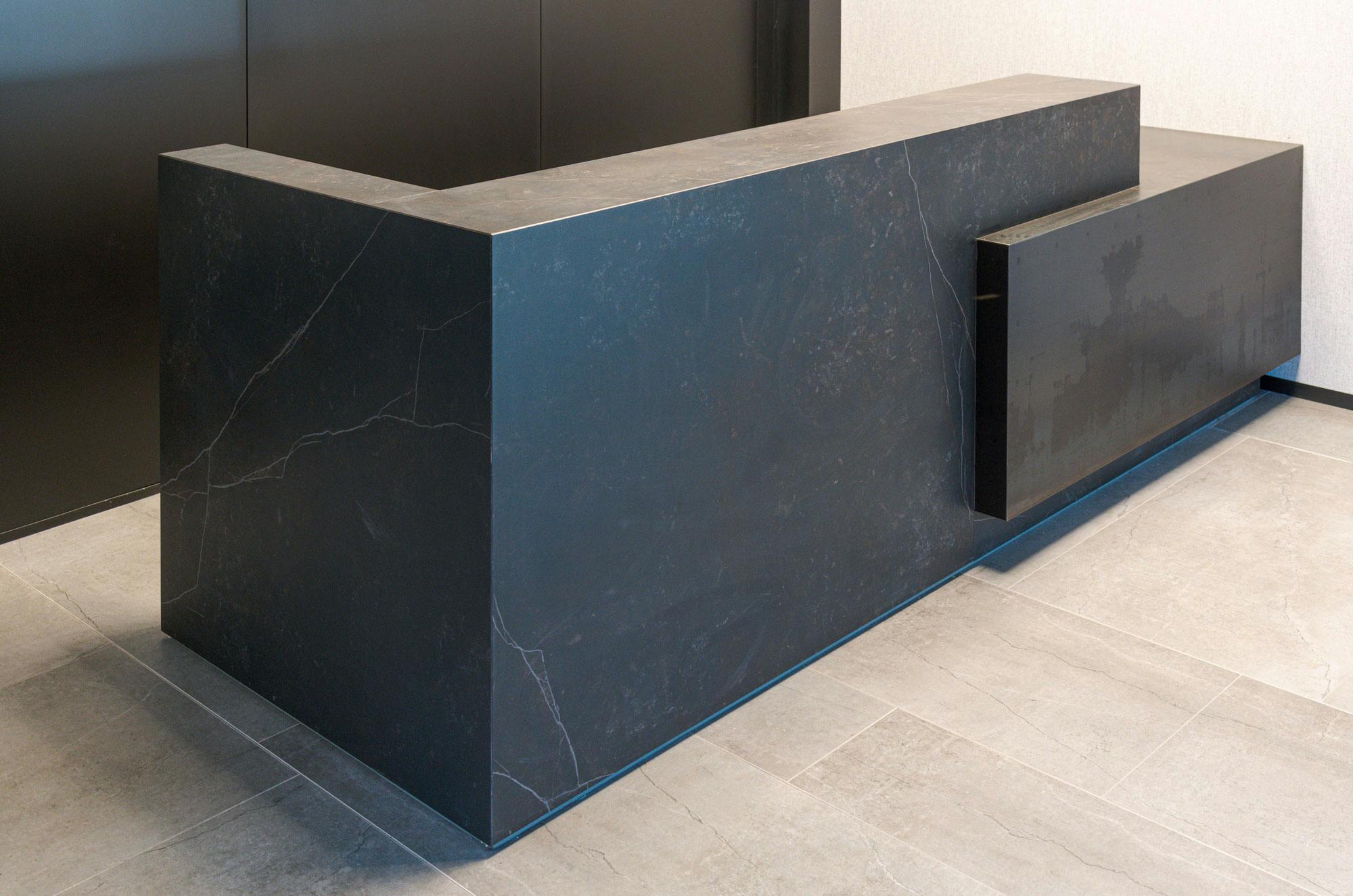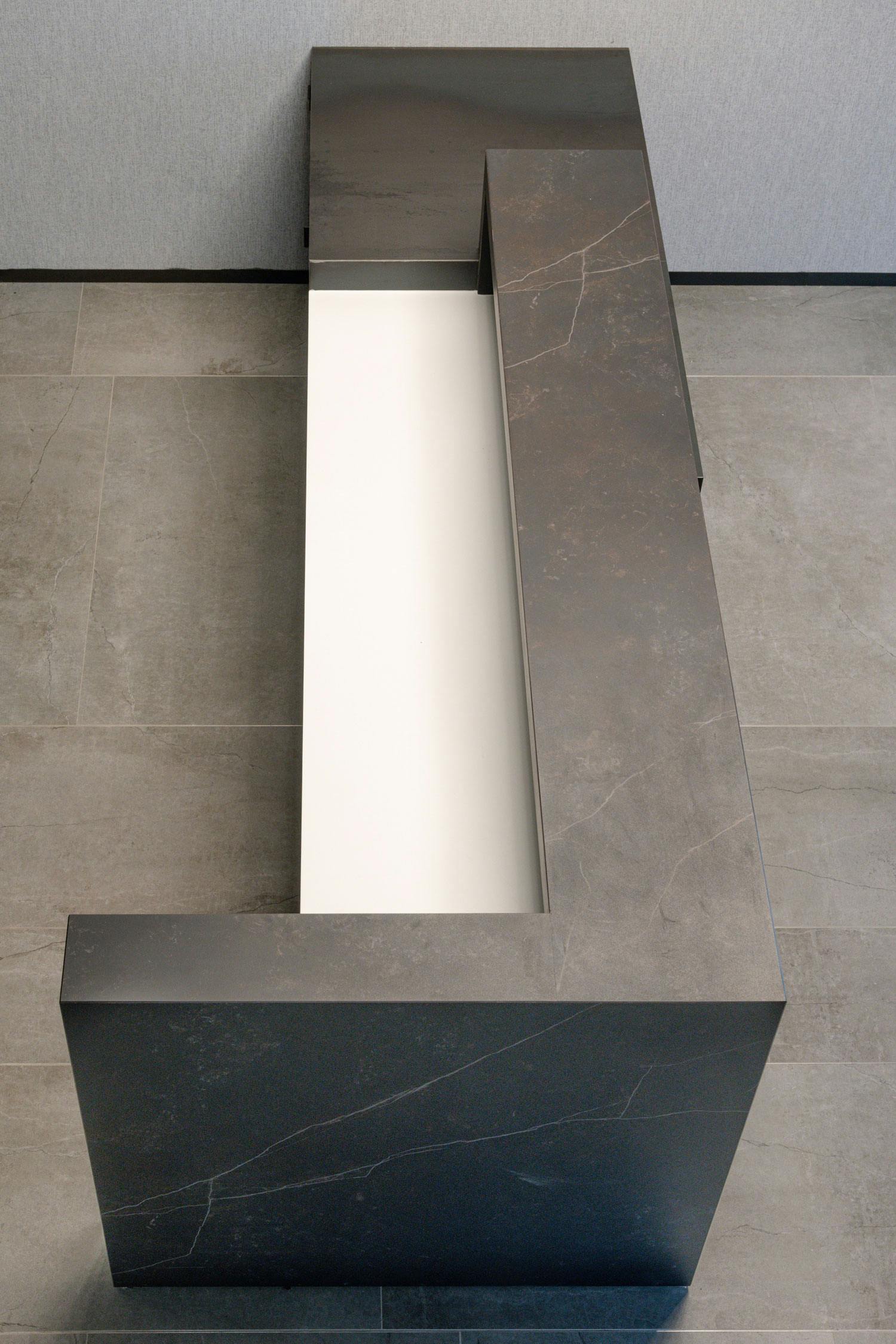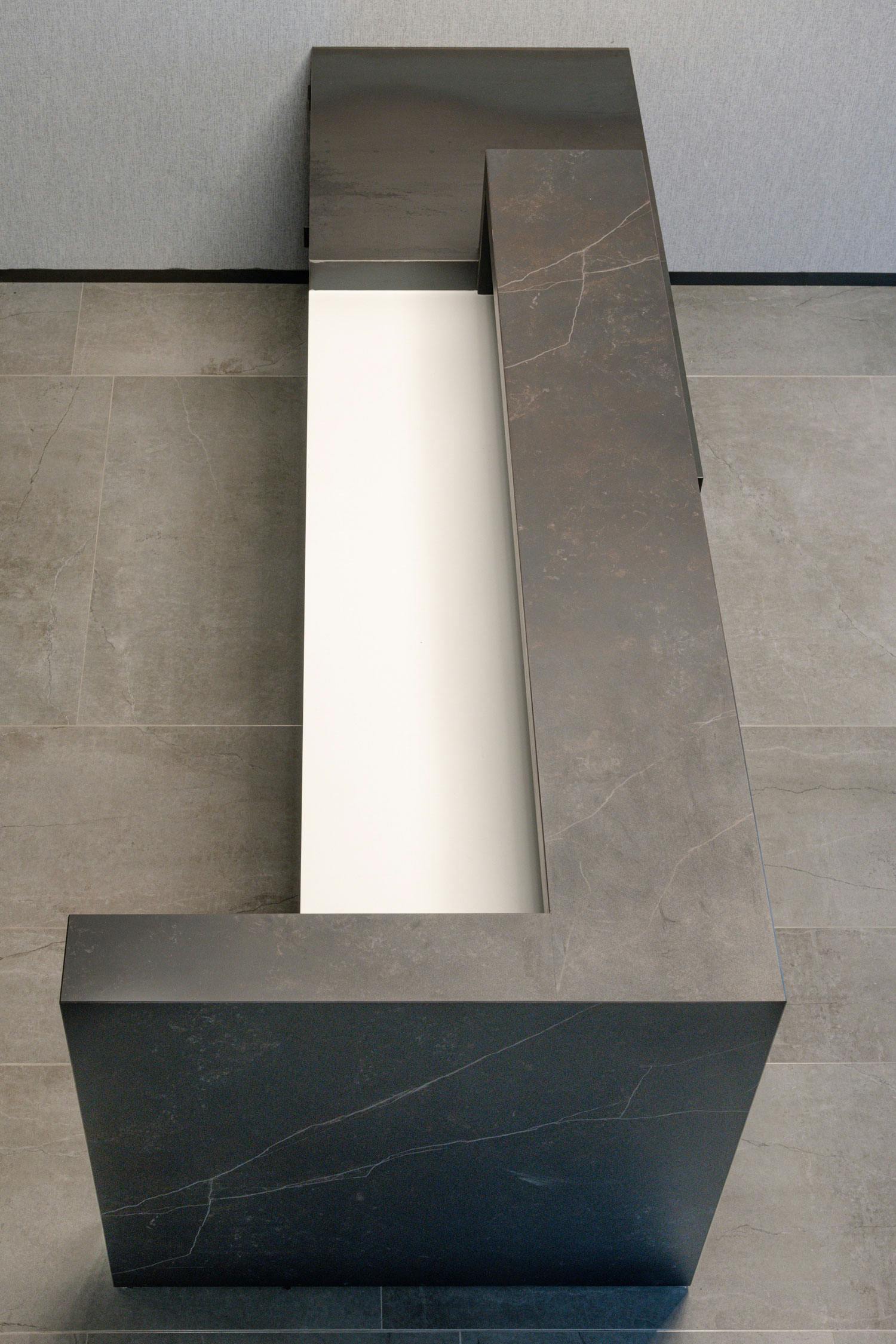 Customised cuts to ensure visual continuity
The first visual impact is provided by the building's reception. The combination of Dekton Kelva dark stone, together with the steel and the programmable lighting, creates an overwhelming effect. This effect is intensified by cutting Dekton in large-format, which allows for visual continuity.
The reception desk, made of the same material, becomes a "sculpture". Designed and manufactured by hand, and fully cladded in Dekton, it required precise laser cutting and error-free handling. The result is a monolithic block reminiscent of materials taken from quarries in one piece.
Dekton is also used for flooring in common areas and bathrooms, in 3.2 x 1.4 metre slabs, achieving a striking effect.
Do you need help with a project?
Contact our specialists for advice
Do you need help with a project?
Contact our specialists for advice
"On the walls, for the assembly of Dekton's pieces, we rely on large formats and lighting reflections to seek continuity"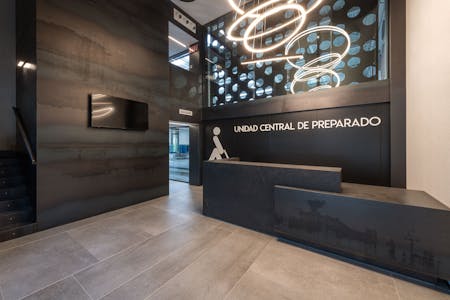 Domus Arquitectos
Industrial functionality embracing design
The project consisted of the restoration of an old industrial building to be used for three purposes: the ONCE logistics unit, the administrative control centre for this unit, and a small auditorium for events.
In industrial buildings, design and materials are often neglected for the sake of practical production. However, Domus Arquitectos, in collaboration with the project's construction company, Ferrovial, has gone for a very advanced design in accordance with the machinery to be incorporated in the plant, and for the use of materials with a technological finish. Dekton thus presents itself as a resistant, versatile and design solution for use in industrial environments.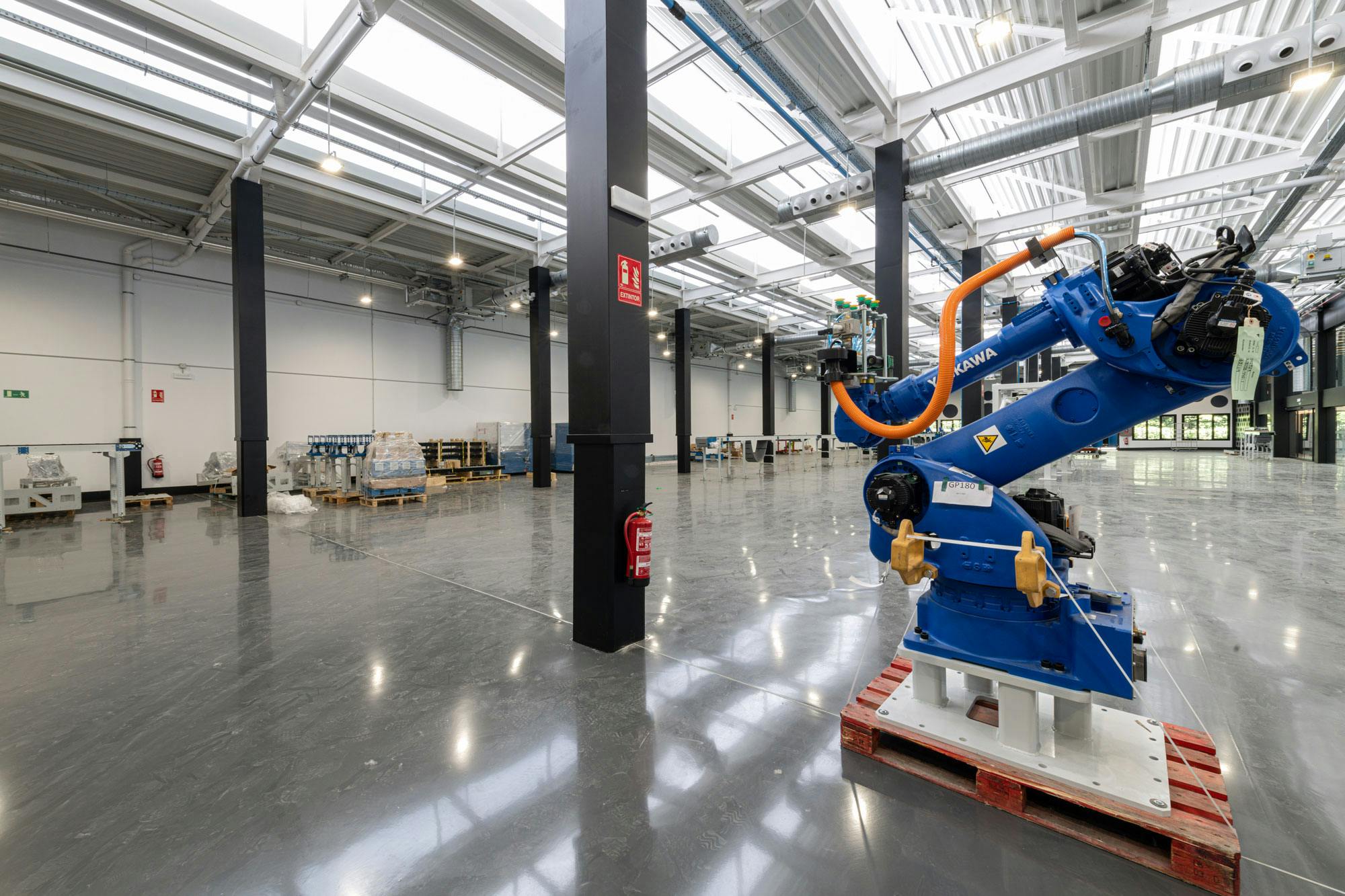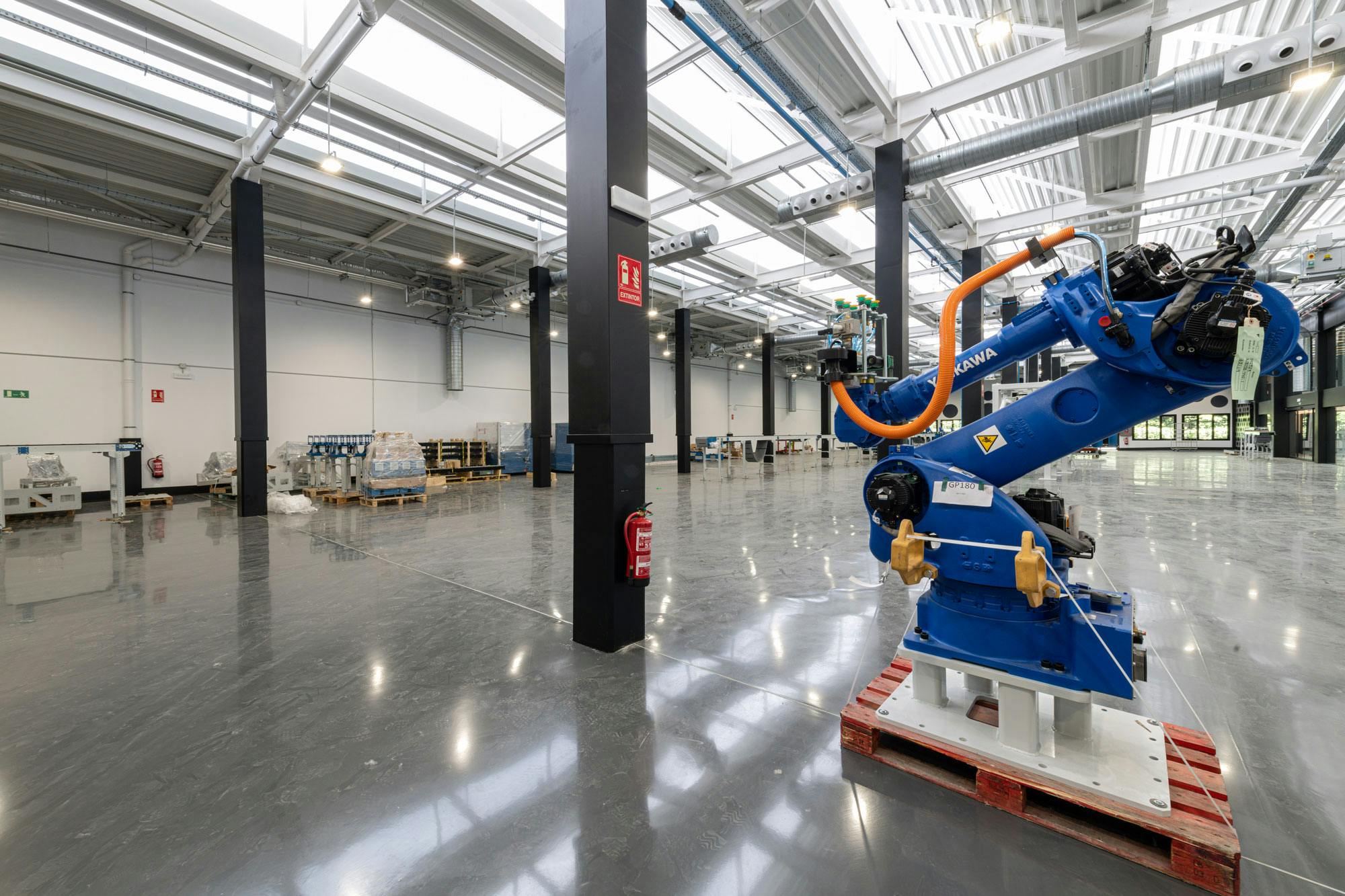 Cosentino's materials used in this project