Case Study
PACS Architecture specifies Dekton for a rainscreen facade in Brooklyn
PACS Architecture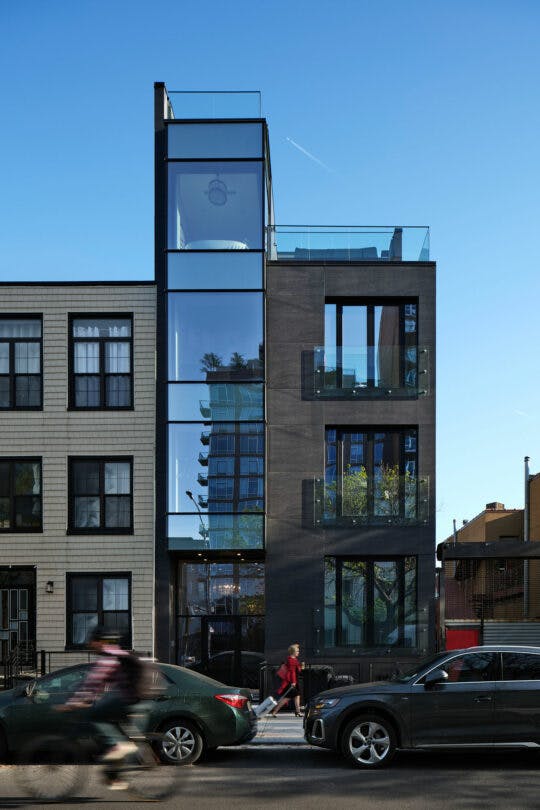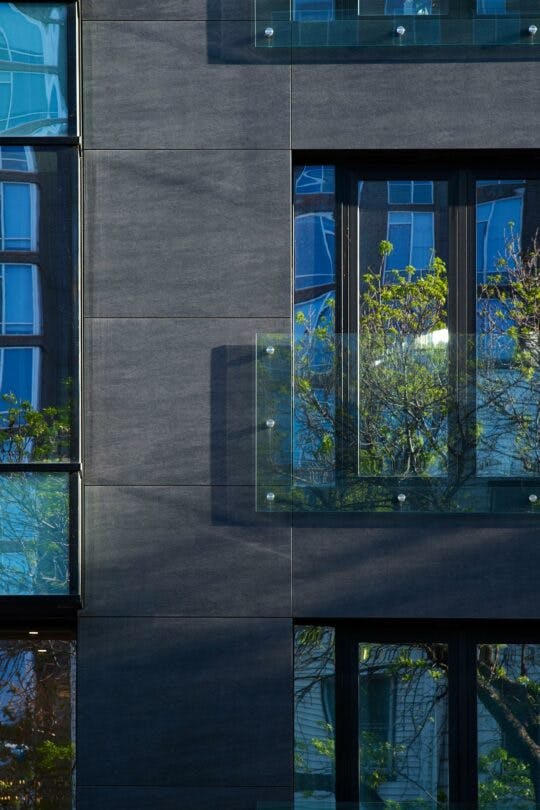 Application
Ventilated facade
Architecture / Design
PACS Architecture
PACS Architecture partnered with Cosentino to create the rainscreen Dekton facade for a three-unit apartment building in a quaint and quiet area of Williamsburg, Brooklyn. PACS first heard about Dekton and started using it as a countertop, but they soon discovered it was also the perfect material for rainscreen facades. For this project, they took their client, the building owner, to the Cosentino showroom where he selected the jet-black matte shade of Dekton Bromo for the facade.
We spoke to Alex Shkreli, Principal Architect at PACS Architecture who explained that he loves Dekton because of the clean look it provides and its flexibility. Dekton does not require a square footage minimum, which is perfect for smaller scale projects, such as this one. Dekton also hides defects and guarantees the drawings are followed and that the facade is laid on very cleanly. Alex also elaborated on the challenges of working with other materials such as brick, which does not look as crisp, is expensive because its weight needs to be countered, and the grout has to be repointed. With Dekton, those problems do not exist as it is a lightweight and flat material.
Dekton is especially suitable for rainscreen facades
Dekton is especially suitable for rainscreen facades, which are ventilated systems that allows water to run through it, providing a cavity for insulation. It also lets you put continuous insulation without interruption and on top, the Dekton skin. In the past, the structure was also the facade, meaning it needed to hold the building together while braving the elements. Now, the skin of the building can be of a different material.
Dekton is also stain and graffiti proof, perfect for a busy city and it does not fade in the sun. If need be, architects value how easily pieces can be replaced.
Cosentino's materials used in this project