Top Homes
Professional features for a domestic kitchen worktop
Nadia Mathiasen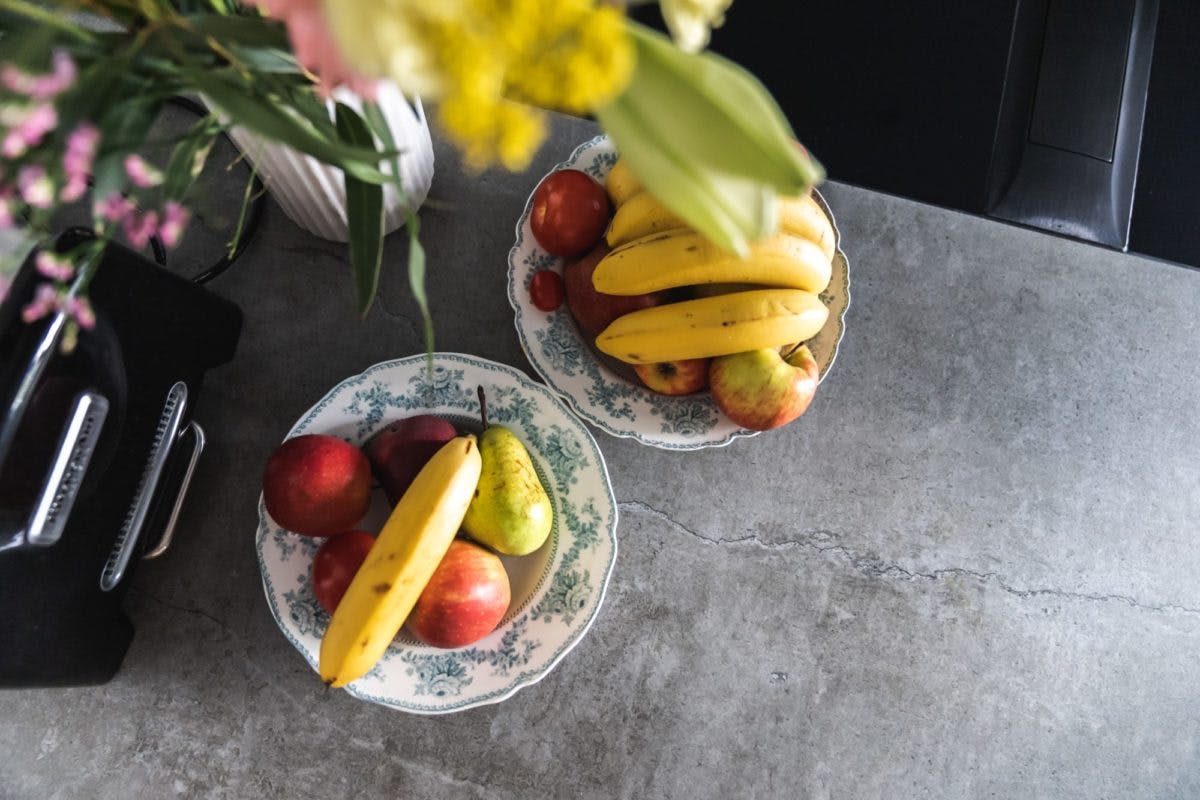 Location
Copenhagen, Denmark
Architecture / Design
Nadia Mathiasen. Stonemason: Marmor & Granit & CTS Cosentino 
A worktop for demanding professionals
"For me, happiness lies in good food. I can spend days creating dinner menus, cookbooks are my bedtime reading and I am happiest when I cook for my loved ones", explains Nadia Mathiasen, author of the famous blog Foodfanatic.
The food journalist, famous in Denmark for having written four recipe books and making regular TV appearances (she recently appeared as a guest judge on her country's MasterChef), decided to rely on the ultracompact Dekton surface when it came to renovating her kitchen.
For Nadia and her partner, head chef of the two Michelin-starred restaurant 'Kong Hans Kælder', Mark Lundgaard, kitchen is undoubtedly the most important place in the house.
"Nothing to worry about", goal achieved with Dekton
"We spend a lot of time in the kitchen, as it is the place where we cook, test recipes and take pictures for blogs and magazines. Therefore we need a worktop that can withstand it all", explains Mathiasen. "With Dekton Soke, functionality and beauty come together, and we don't need to worry about anything".
In fact, the ultracompact Dekton surface was the material of choice for all the kitchen worktops (including the island), instead of stainless steel, which is traditionally used in professional kitchens, the source of inspiration for this renovation. The couple were looking for the hardness and durability of a heavy-duty surface. They found much more than that in Dekton.
Dekton, an ultracompact surface that withstands everything
"My roots are Thai, so I use a lot of lemon, lime, acidic ingredients and oils in my recipes, and being a bit absent-minded, using those products becomes a challenge for most surfaces. But this is not the case with Dekton!", Mathiasen affirms.
"For us, the worktop is the most important working tool in the kitchen. You can do without an oven or even a hob, preparing salads or serving raw food, but you can't do without a functional kitchen worktop. It still surprises us that we can place hot pots and pans directly on our new Dekton Soke worktop. It is a daily pleasure", she further says.
Due to its low porosity, Dekton is a highly resistant surface that remains unaffected by stubborn stains such as wine, coffee, ink and rust, which can be easily cleaned from its surfaces. Splashes and drops of everyday cleaning products such as bleach, drain cleaners or oven degreasers do not cause any damage to the material.
Dekton, a choice for a lifetime
Furthermore, according to Mathiasen's experience with this ultracompact surface, Dekton is highly resistant to high temperatures and neither its appearance nor its properties are affected by them. Therefore, hot utensils, electrical appliances, pots and pans can be placed directly on the worktop without risk of danger or damage.
In fact, it is even more resistant to abrasion than granite, and household utensils cannot scratch it. In this way, while other surfaces show wear over time, the patterns and colours of Dekton Soke, the colour chosen by the couple, will last for the life of the product and will not need to be replaced or re-finished at any time.
"Choosing Dekton Soke was easy: it is masculine, elegant, a bit rough, and its combination of grey, white and brass shades is perfect", says Mathiasen about the chosen finish, a design with a background full of details crossed by realistic veins. Once again, Dekton has exceeded the design and functionality expectations of the most demanding users.
Cosentino's materials used in this project