Case Study
Customised Dekton for this two Michelin-starred restaurant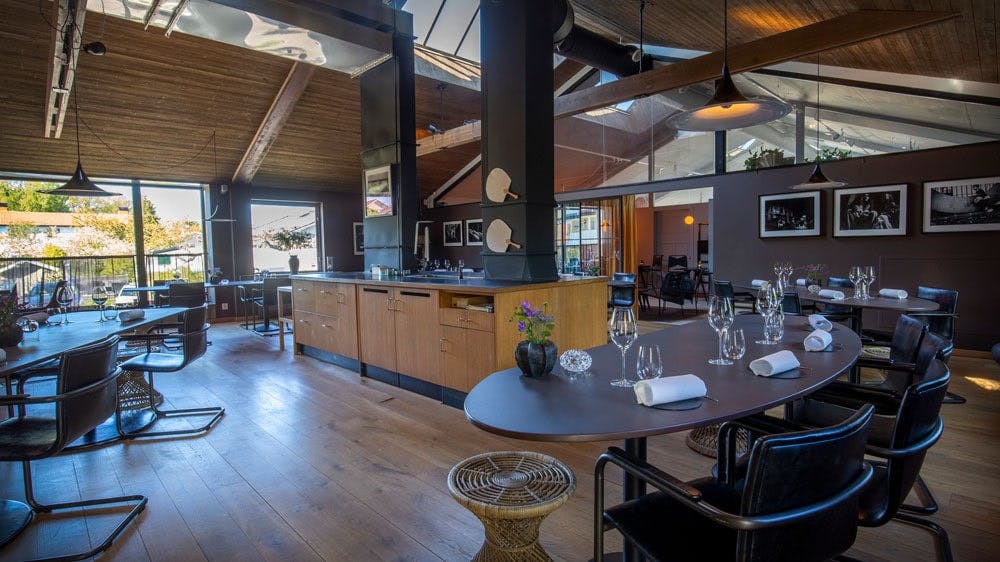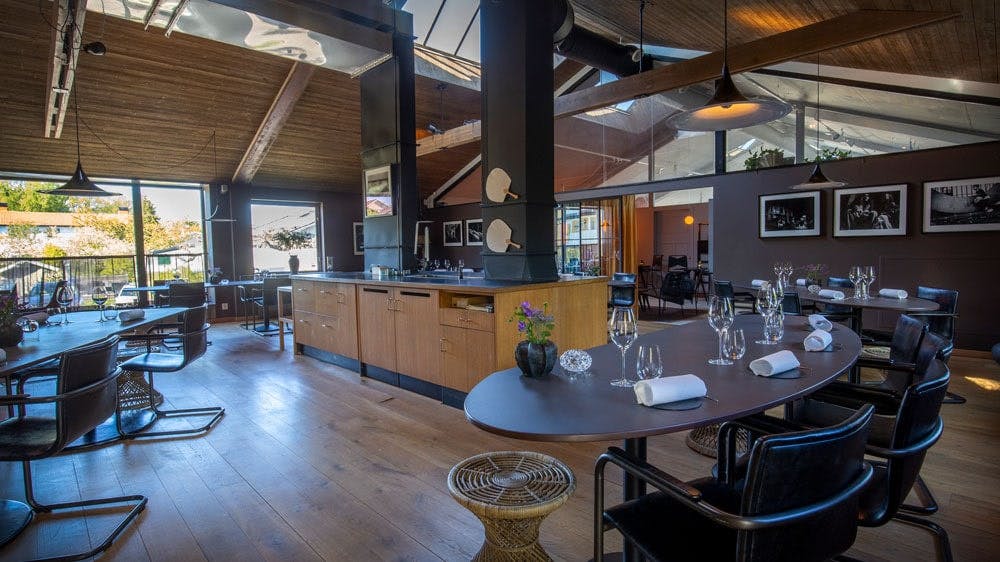 Application
Bar, tables, outdoor furniture, washbasins, toilets, cooking area
Resistance and design for an exclusive space
The Alöe restaurant, in Älvsjö, Sweden, is one of the references for local gastronomy. This restaurant, awarded two Michelin stars, is based on the power of 'emotions, contrasts, tradition and personality'. In fact, it is the personality of its menu, as well as its cosy atmosphere, that makes Alöe a unique place. This is also enhanced by the ultra-compact Dekton surface, which has been used for both the kitchen worktop and the dining tables.
The robustness of the Keranium-colour 20mm Dekton is present in the work area where the contrasts in temperature and the kitchen utensils can easily damage almost any surface; however, Dekton perfectly withstands high temperatures as well as continuous use. It is scratch-resistant and this can also be seen on the design tables in the lounge, where diners can enjoy some of the restaurant's signature dishes.
Dekton for commercial applications
Dekton's robustness makes it very versatile, so it can be used perfectly for all kinds of commercial applications. From high-traffic flooring to designer furniture cladding, Dekton offers a high-end aesthetic solution that enriches any atmosphere.
In the case of the Alöe restaurant, the aim was to combat the cold in Sweden with a welcoming atmosphere. This was achieved through the use of a wooden ceiling and floor, as well as dark tones with a warm touch, such as Keranium by Dekton.
Do you need help with a project?
Contact our specialists for advice
Do you need help with a project?
Contact our specialists for advice
Cosentino's materials used in this project