Case Study
Dekton Bergen offers sensuality and strength, embracing the Appetite experience
AKA Architecture and Interior Design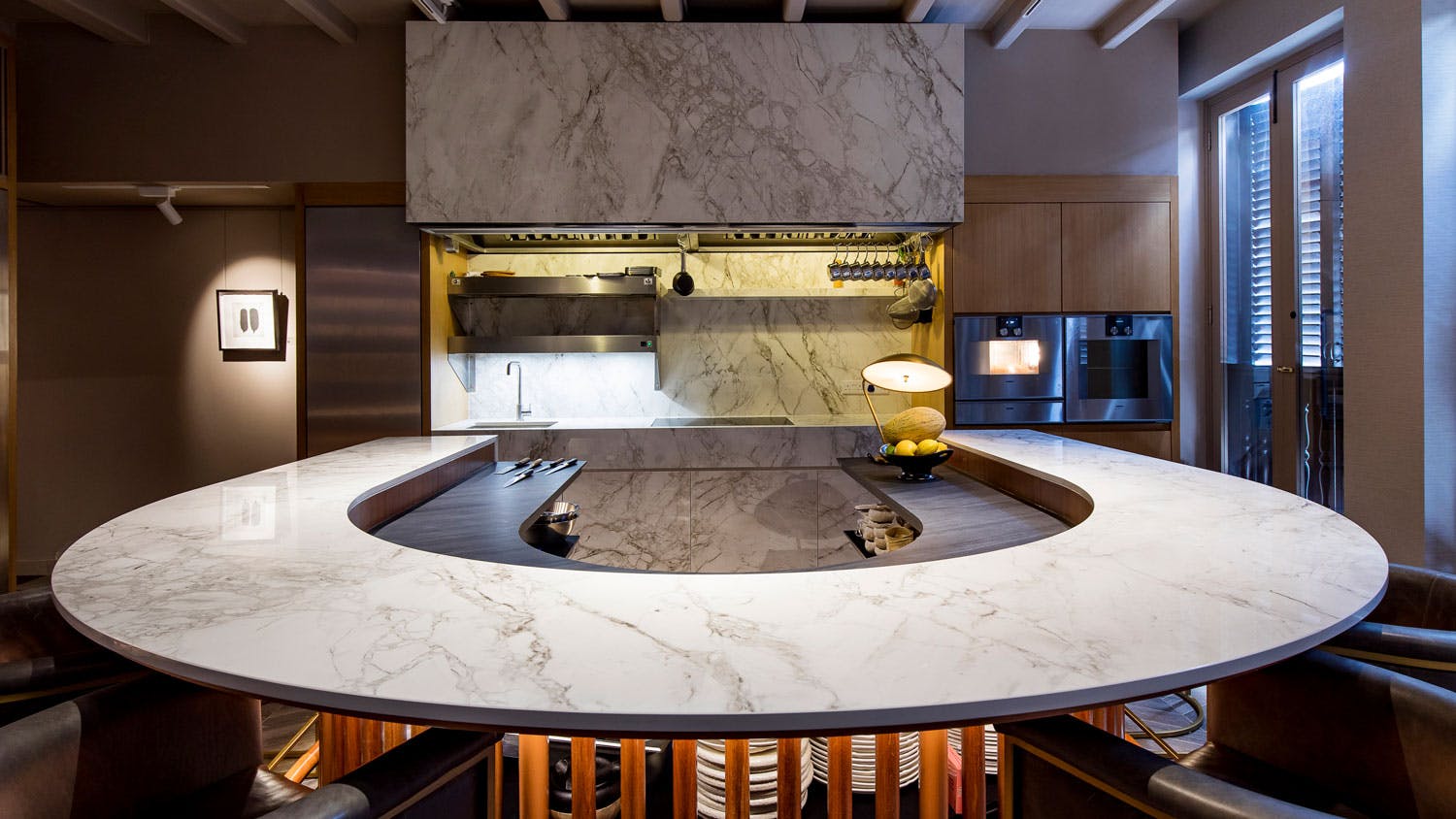 Thickness
4mm | 12mm | 20mm
Architecture / Design
AKA Architecture and Interior Design
Application
Kitchen island, worktop, cooker hood cladding furniture, and wall cladding
A multi-sensory experience
"Beyond the concepts, philosophies or types of kitchen, Appetite is a place to celebrate people, with their own differences and similarities." Thus, the renowned chef Ivan Brehm presents his most personal project, the multi-concept space Appetite, which aims to go beyond the concept of a restaurant to bring together musicians, artists, designers and even scientists. It is a unique place where gastronomy is only the starting point.
Designed by the Japanese interior designer Akira Kita, from AKA Architecture and Interior Design, Appetite offers a bright and peaceful atmosphere, with a calm simplicity that reminds us of the monasteries characteristic of Southeast Asia. Every material, texture and colour makes the difference to achieve harmony. Due to its textures and technical features, the ultra-compact Dekton surface is a centrepiece of the design created by Kita and manages to enhance a multi-sensory experience.
The beauty of Dekton Bergen to withstand a large number of diners
The Appetite design is based on a 13m2 U-shaped bar made with Dekton Bergen, from the Stonika collection. Inspired by Portobello marble, Dekton Bergen features a warm white foundation, delicately interwoven with an extremely elegant grey veining.
It is in this unusual open kitchen where chefs and diners share space; a place of frenzied activity, thermal contrasts and handling of many plates and glasses that would test the resistance of any material. This is one of the reasons why Dekton was chosen, a material that offers high resistance for surfaces prepared to 'withstand' the traffic of a popular gastronomic space.
Do you need help with a project?
Contact our specialists for advice
Do you need help with a project?
Contact our specialists for advice
Dekton Slim, the ideal thickness for cladding
Simple in appearance, Appetite avoids decorative features to make furniture, works of art and dishes stand out. This way, the idea of the interior designer Akira Kita is completed with doors and cooker hood cladding made with Dekton Slim, the ultra-light version of Dekton that is only 4mm thick.
Light, functional and full of possibilities, Dekton Slim is Cosentino's offer to bring Dekton's unique design and properties to walls and furniture.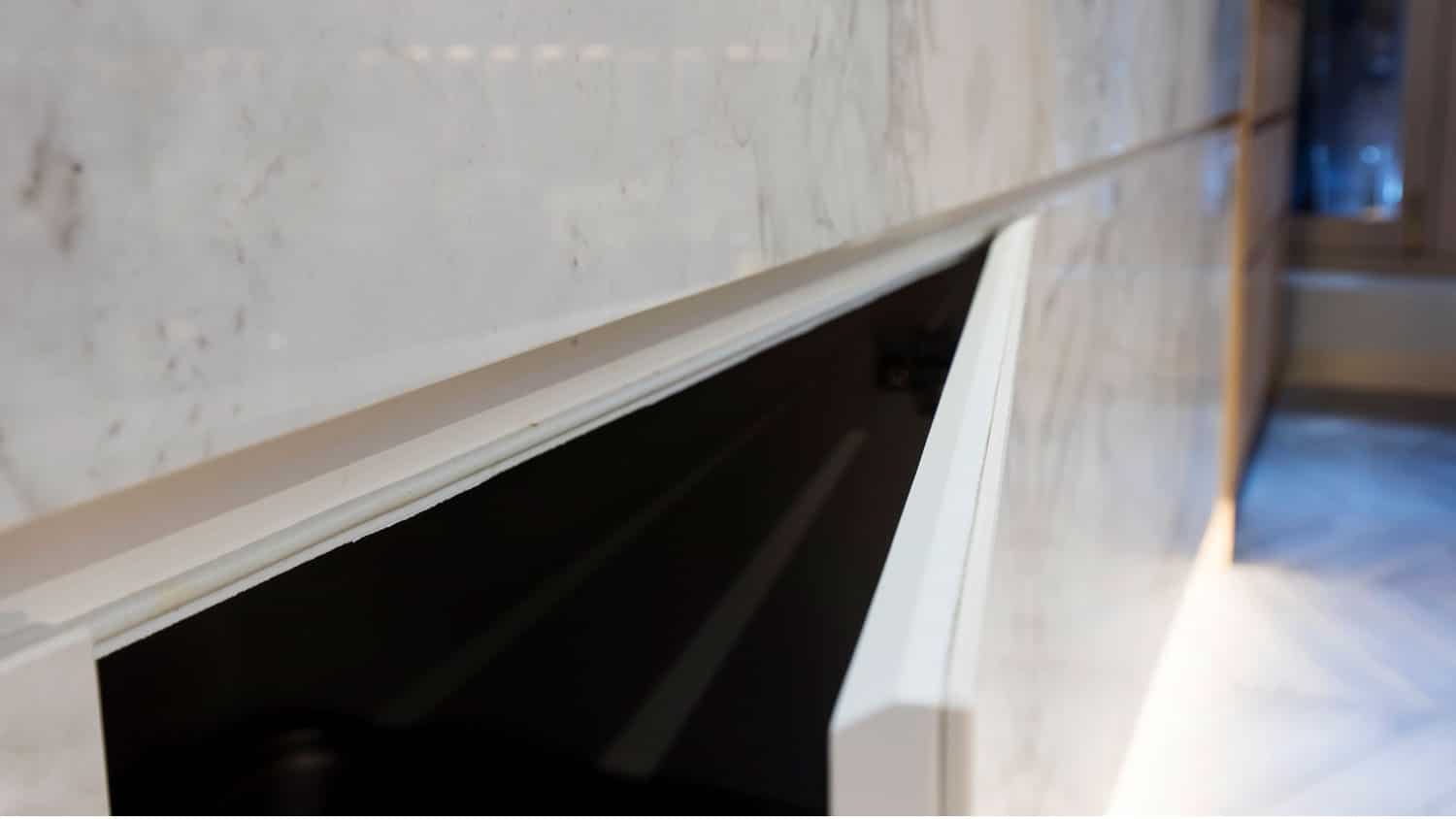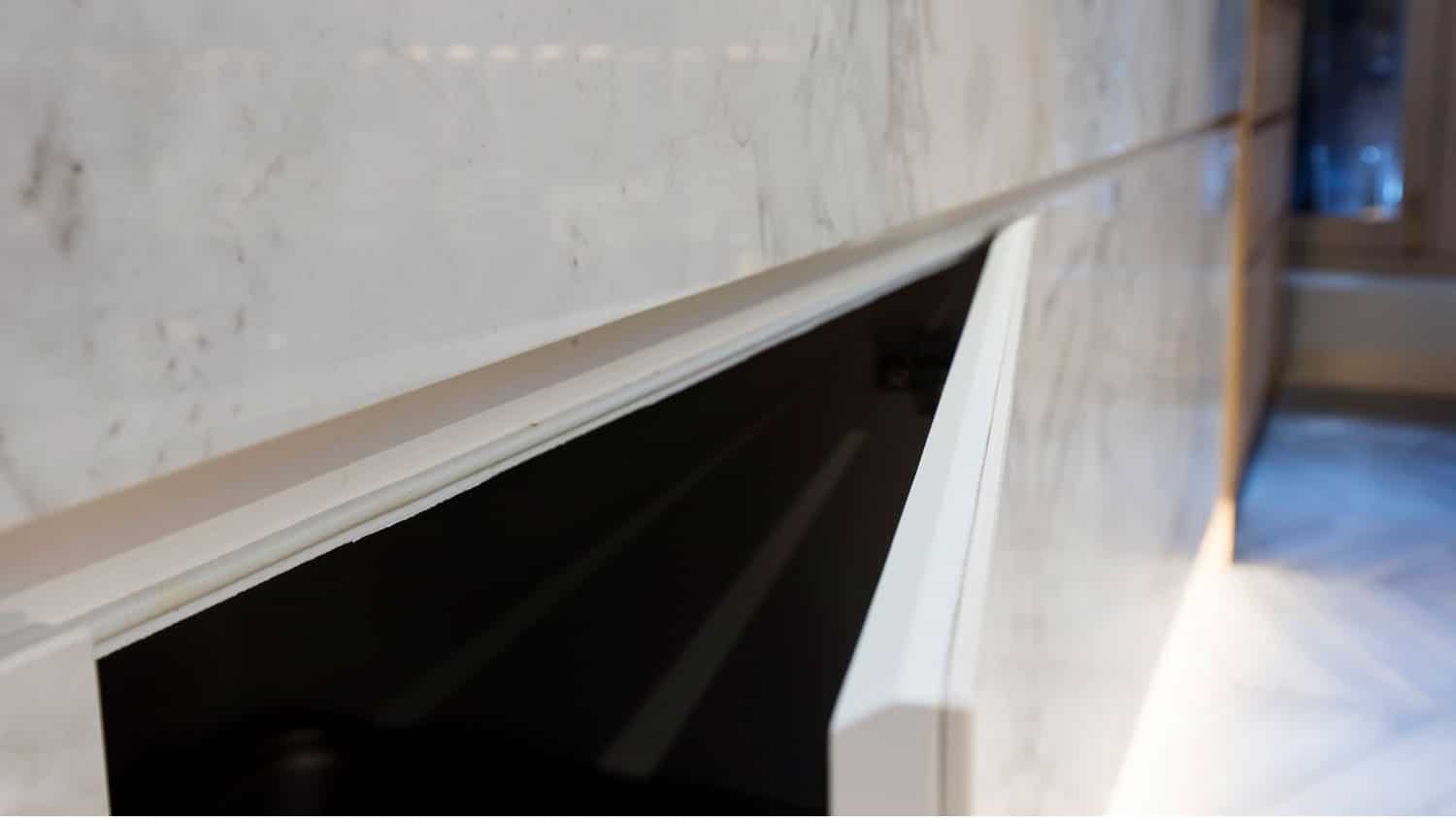 Cosentino's materials used in this project