Case Study
Classicism and modernity merges in this home in the purest Cosentino style
By Gustavo Marasca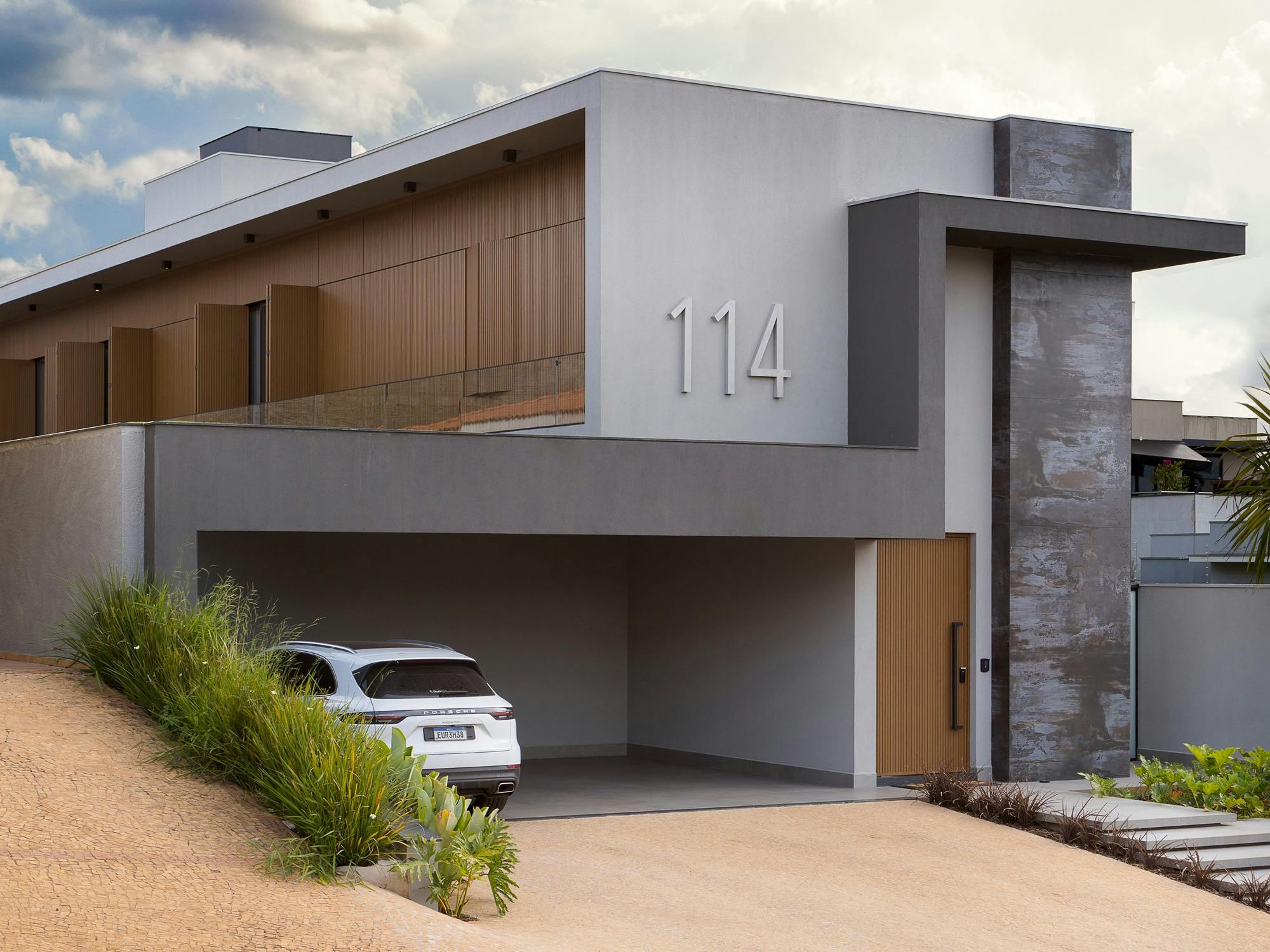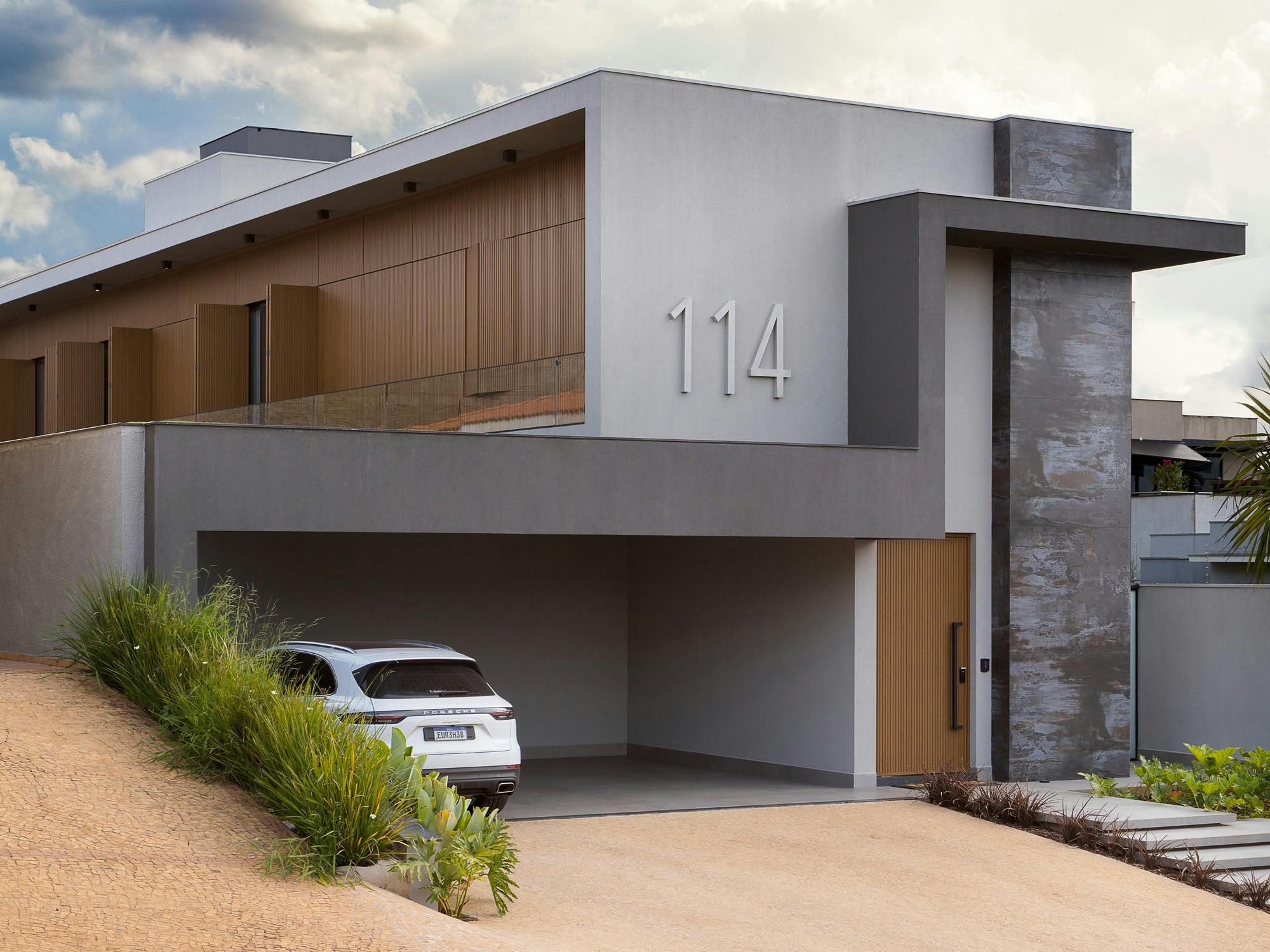 Location
Rio Claro, São Paulo, Brazil
Material
Dekton | Silestone
Color
Trilium | Natura | Rio Blanco | Noka | White Zeus
Architecture / Design
Gustavo Marasca
Application
Façade | Kitchen and table worktop | Staircase | Master bathroom countertop | Bathroom countertop and swimming pool
Thickness
4mm | 12mm | 20mm
Signature interior design
In June 2020, Gustavo Marasca, a young and promising Brazilian architect, designed this beautiful private home in Rio Claro, São Paulo, Brazil. In only six months he successfully completed the construction and interior design with a stunning result. The most striking feature of this project is that, in addition to the perfect execution of the building in terms of façade and exterior volume, the architect has worked on a very careful interior design, with a selection of materials and qualities.
And in this selection of finishes, hyper-modern materials such as Dekton Trilium and Silestone Noka are combined with other more classic and timeless ones such as Dekton Natura, Dekton Rio Blanco and Silestone White Zeus.
The kitchen is a spectacular space with its large-format Dekton Natura worktop with rounded edges, which can seat eight people and can be used for showcooking. The material chosen is reminiscent of Carrara marble, but without the disadvantages of marble, which is not suitable for use in wet areas.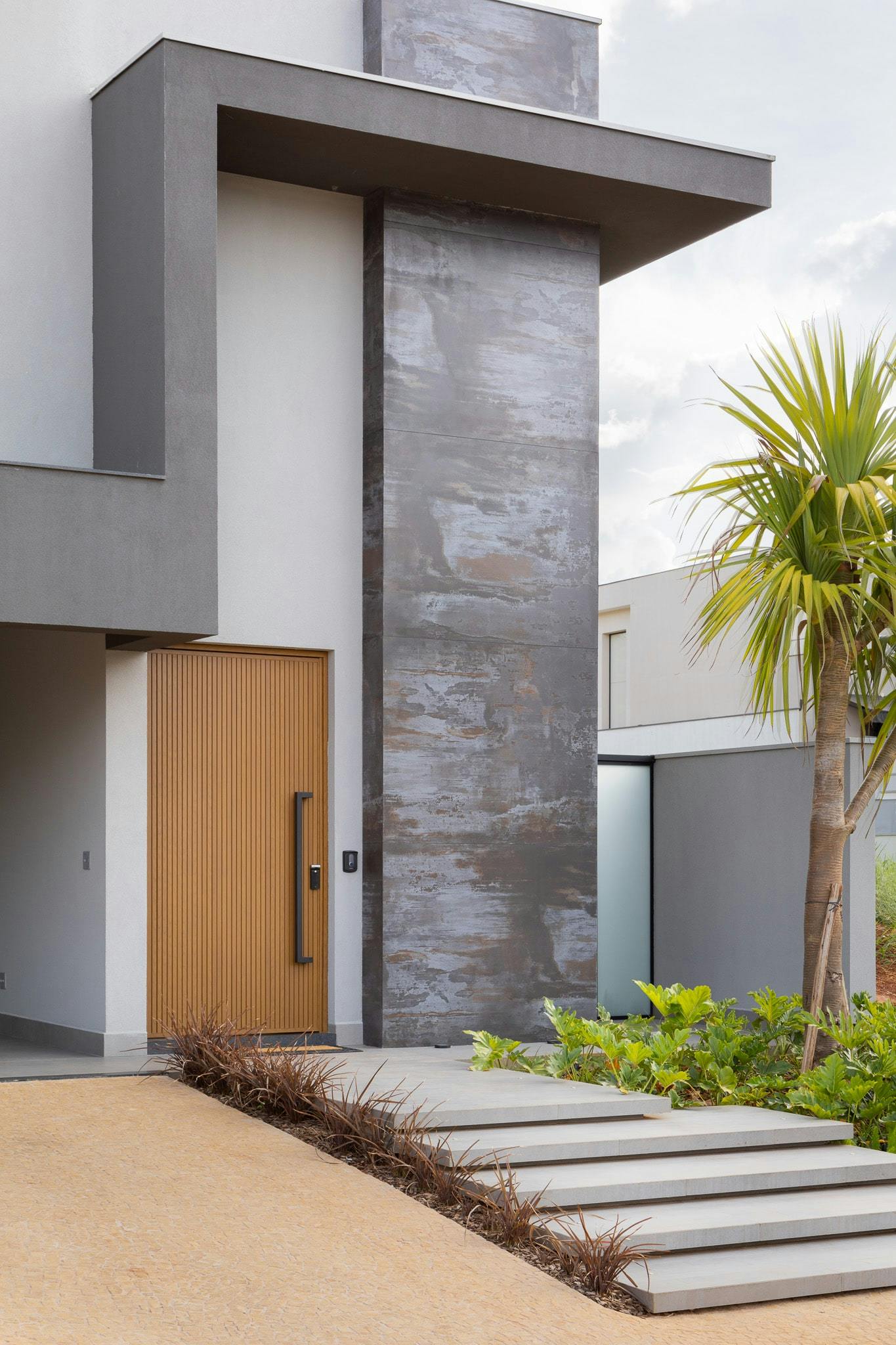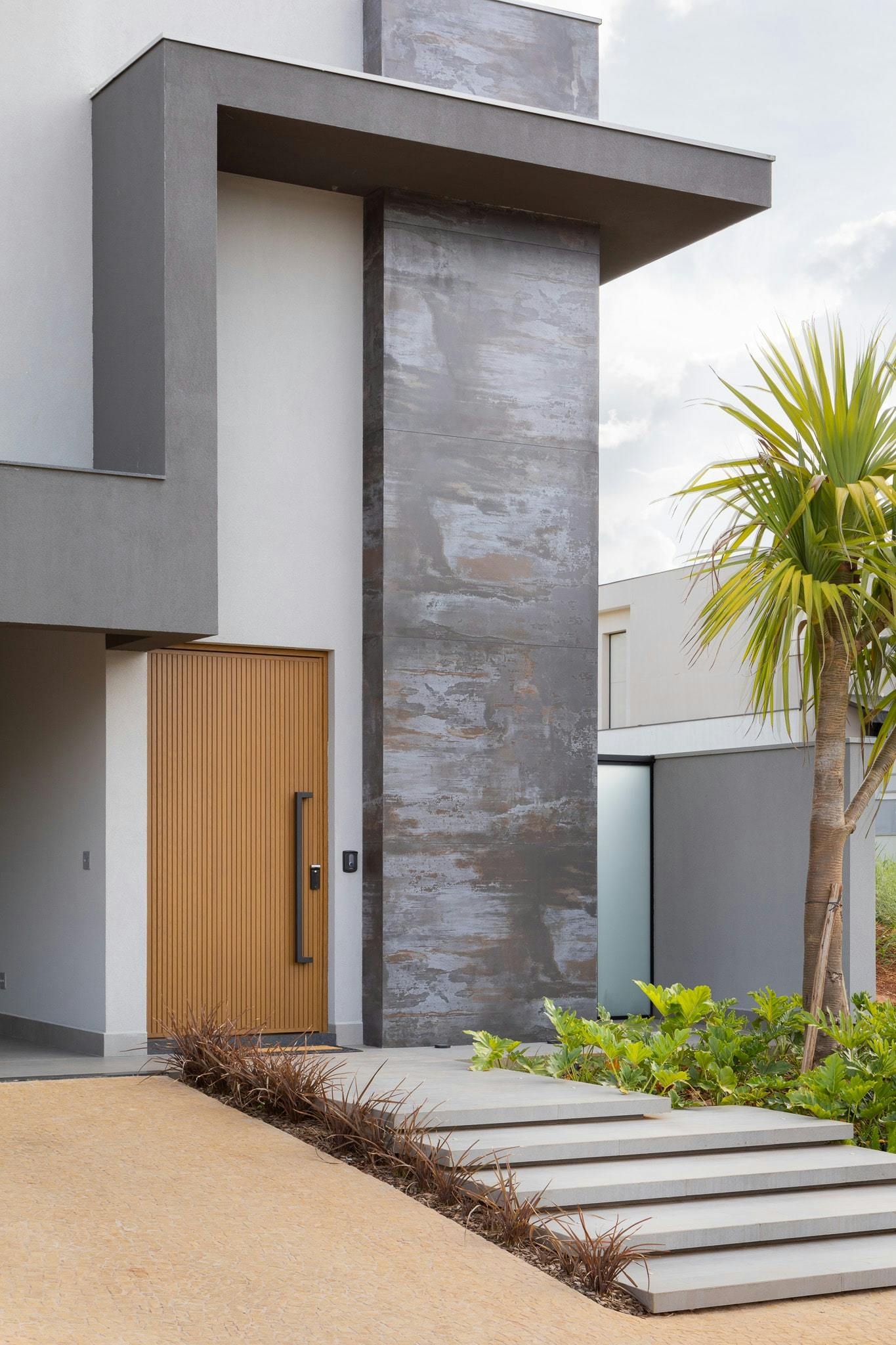 The ideal material for every space
The bathrooms are designed to the millimetre, combining countertops with lacquered wooden doors, designer handles and wallpaper. For the master bathroom, a countertop in Silestone Noka (dark brown colour) has been chosen, which creates a contrast with the white lacquered vanities. For the other bathrooms, the architect has opted for Silestone White Zeus with grey or light green lacquered wooden furniture and brushed brass handles.
Another striking feature is the impressive staircase in Dekton Rio Blanco suspended in the living room with its light glass balustrade. Technical attributes such as resistance to sunlight and scratches as well as its undeniably attractive appearance played an important role in the choice of this material. Six 1.2cm thick slabs, measuring 320 x 144 cm, have been used for the staircase to ensure that it will stand the test of time.
Do you need help with a project?
Contact our specialists for advice
Do you need help with a project?
Contact our specialists for advice
'I chose Dekton Trilium for the façade because of its unique design and the size of the slabs which allows them to be cut into different shapes'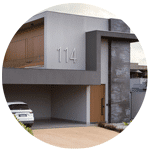 Gustavo Marasca
Architect
An impressive Dekton Trilium façade
The refinement and sensitivity of the interior of the home contrasts with a very architectural Dekton Trilium façade. The Trilium finish is reminiscent of rust. It is a mix of volcanic, grey and black colours and the first 100% recycled Dekton material. Marasca decided to use this material in 'Slim' format to create a flawless corten steel effect. Furthermore, this format makes installation easier due to its lighter weight and transforms the façade into something light and modern.
The result is a contemporary and functional home, designed with attention to detail inside and out, with Marasca's distinctive style. Not surprisingly, this young and promising architect says he wants to transform the lives of his clients through their homes and defends the idea that true beauty is in the details.
Cosentino's materials used in this project