Case Study
Dekton design and functionality for an open kitchen
Steve Root, Roots Kitchens Bedrooms Bathrooms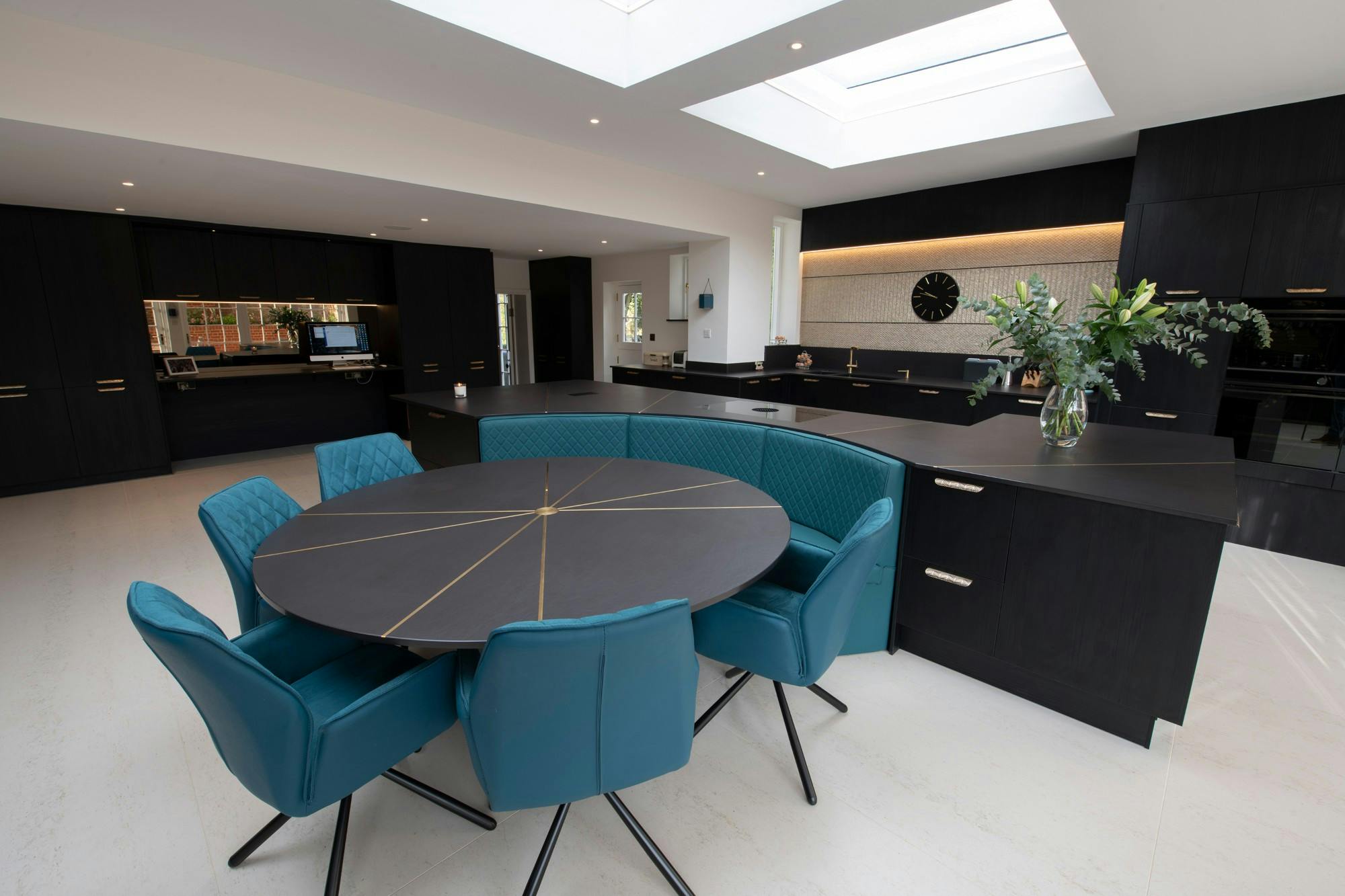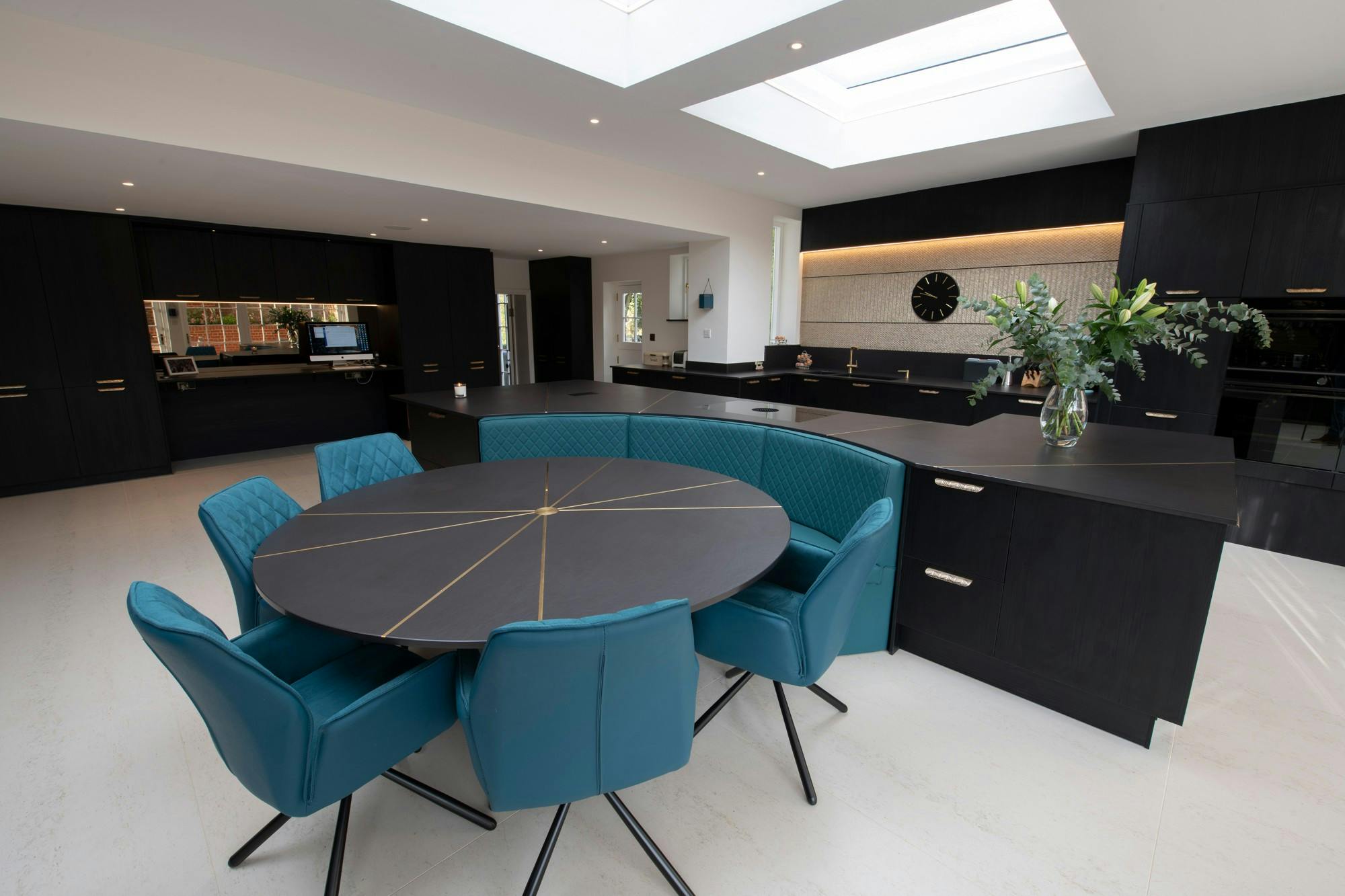 Location
Canterbury, Kent (UK)
Manufacturing
Precision Stone
Application
Worktops, table, flooring
Architecture/Design
Steve Root, Roots Kitchens Bedrooms Bathrooms
An open and flexible space perfect for socialising
The trend for flexible, multipurpose spaces has been gaining momentum in recent times. This open plan kitchen and dining area in a family home near Canterbury, in Kent (UK), is a good example. Designed by Steve Root of Roots Kitchens Bedrooms Bathrooms, this contemporary style and functional space certainly meets the needs of the client, who wanted a comfortable space to relax in after a long day's work, but which was also perfect for hosting friends and family. The client's other requirements included a large, sturdy desk for homeworking and plenty of accessible and practical storage space.
The solution proposed by Steve Root involved the use of Dekton surfaces in combination with cabinets from a German manufacturer supplied by Roots. Together, the black oak wood and Dekton Sirius achieve a space that offers a very elegant monochromatic look.
The work surfaces and the table top, both made of Dekton Sirius, create a unified whole that enhances the dramatic effect of the black oak furniture. "Sirius presents a beautiful matt black finish and a soft, irregular texture, like the water of a lake on a calm summer's day. The island was too big to be made from a single piece of one material, so I had brass bars made to use as inlays, so that the joints between the slabs are perfect and strategic", says Steve Root. Thus, the brass inlays enhance the luxurious look and give the island and the table a unique finish with great visual impact. Other elements include a Bora X Pure induction hob with integrated extraction and installed flush with the surface of the L-shaped island, built in ovens, Fisher & Paykel refrigerators and a Quooker Fusion Square patinated brass tap.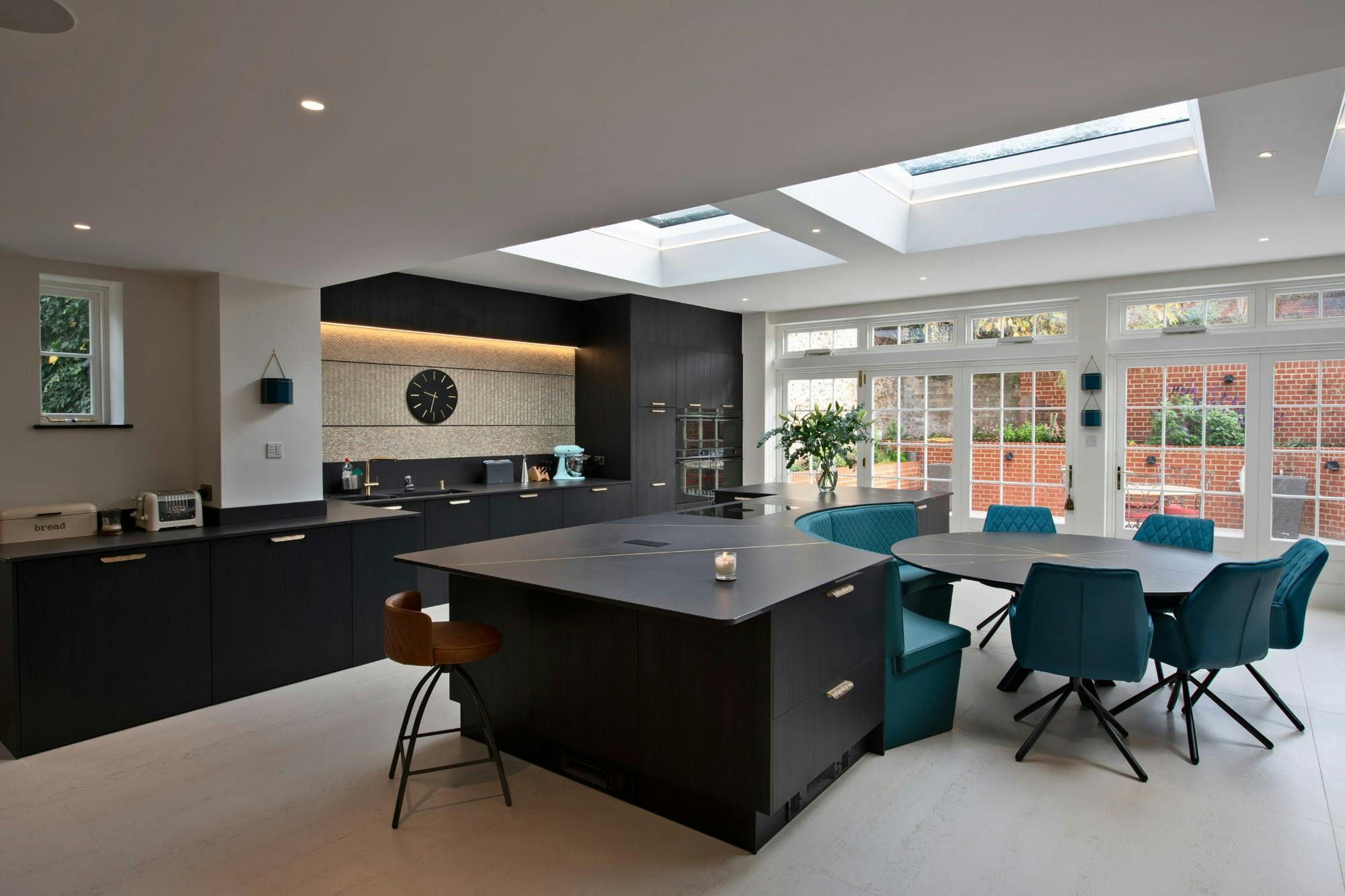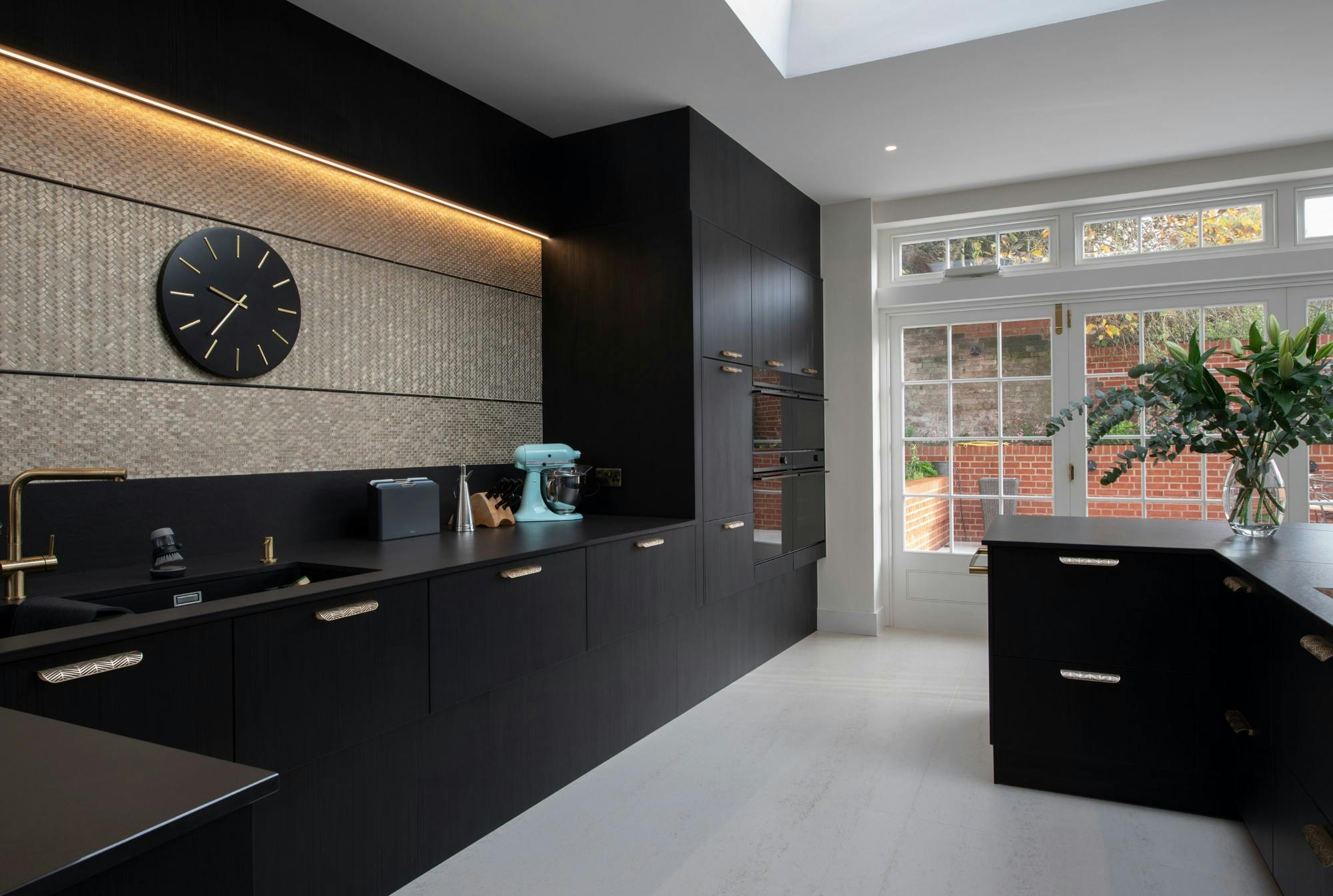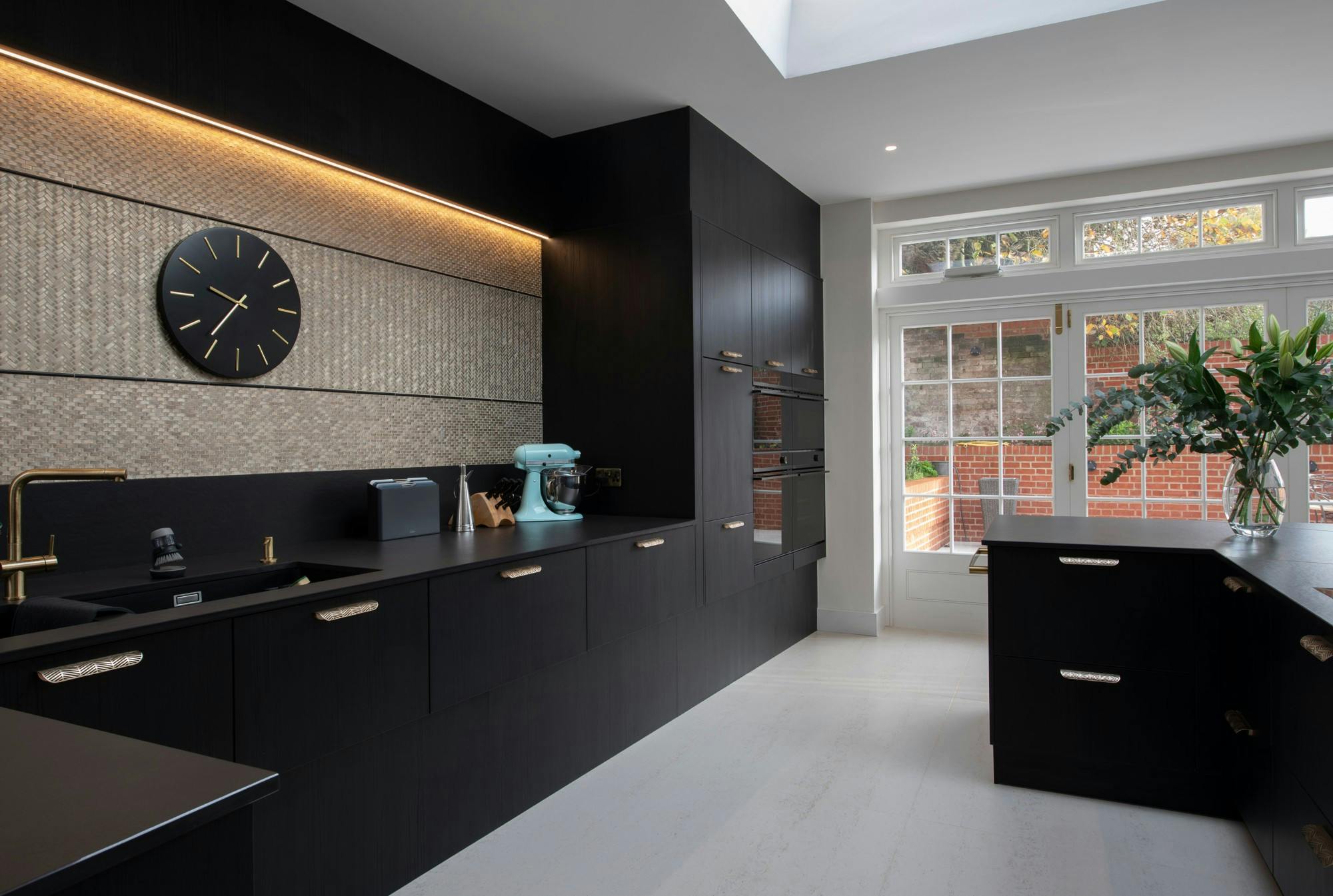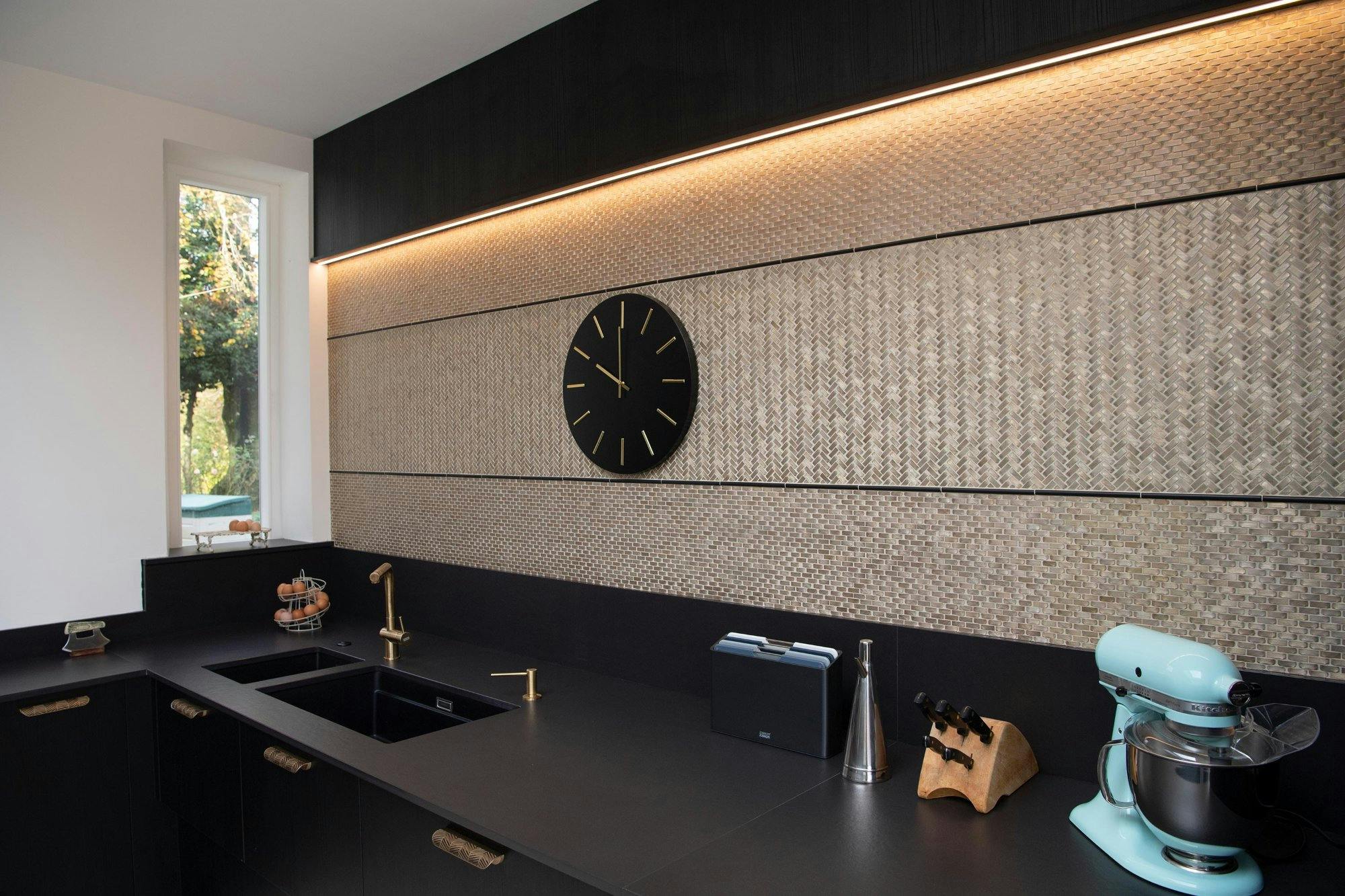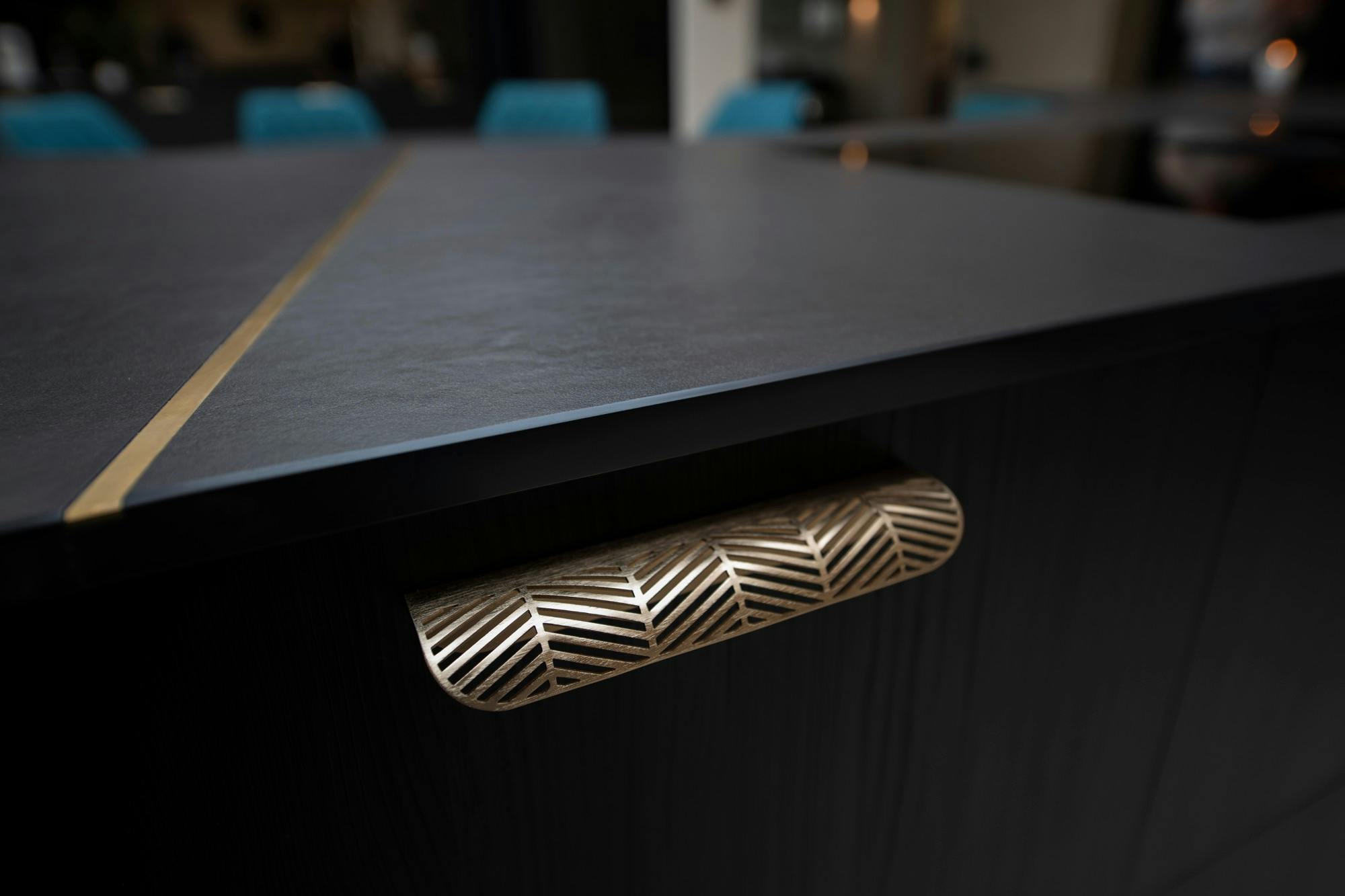 Dekton Danae was the surface chosen for the flooring, both for the kitchen and the outdoor patio. "It was a perfect light shade with the necessary hardness and durability to be used as an indoor floor that extends seamlessly to the outdoor patio. In summer it is as if the room doubled in size", says Steve Root. Its lightweight design is also very practical, as it is easy to maintain.
With its high resistance to scratches, stains and thermal shock, Dekton was the perfect choice for this project, meeting the owner's demands for a durable and hard wearing work surface. In addition to this, the sustainability of the material -Dekton is a carbon neutral product for its entire life cycle-, was fully in line with the client's green lifestyle.
"Dekton was the ideal material for this project. Dekton Sirius presents a beautiful matt black finish and a soft, irregular texture, like the water of a lake on a calm summer's day".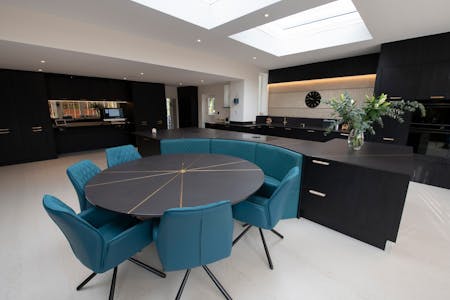 Steve Root
Partner at Roots Kitchens Bedrooms Bathrooms
Cosentino's materials used in this project
Explore Similar Case Studies