Case Study
Sailing on the award-winning Lady Lene superyacht featuring Dekton
Carla Guilhem Design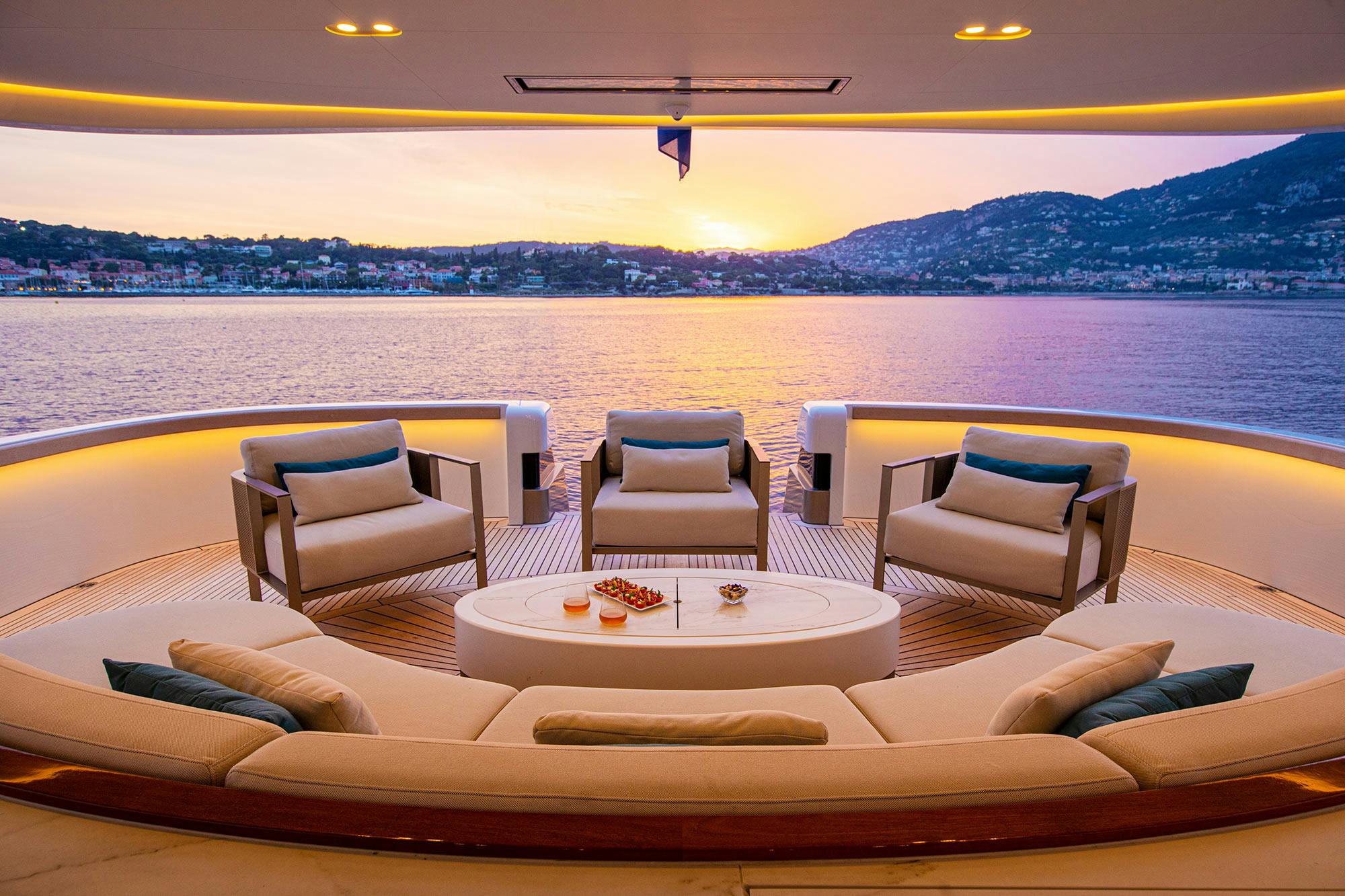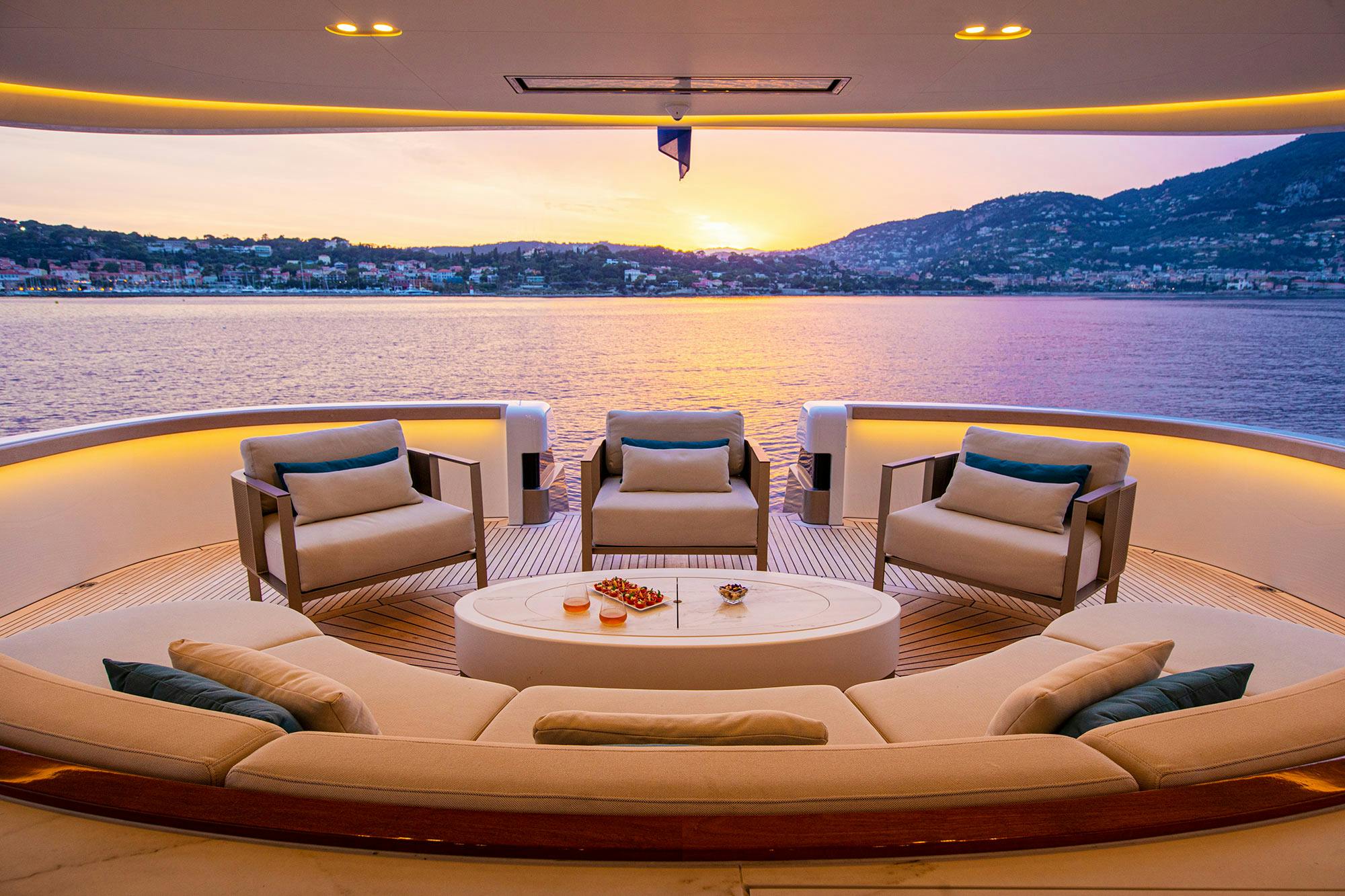 Architecture / Design
Carla Guilhem Design
Application
Flooring, tables, countertops
Come aboard Lady Lene, a custom-built 34-meter explorer that recently won the much sought after Judges Commendation from the World Superyacht Awards. The jaw-dropping yacht designed by Miami-based Carla Guilhem Design features a clean and spacious interior bathed in light.
From the onset, Guilhem sought out to create a space with the same level of comfort at sea as the owners had on land. Circulation, coziness, and lighting were key elements, as well as material choice. The designer strayed away from using too many materials, but instead combined different textures of the same material, creating a true cohesive masterpiece.
Speaking of materials, they were looking for surfaces that are resistant to traffic and weather conditions to be used in key areas such as the galley, outdoor spaces, and bathroom. "We wanted something with texture and veins that resemble the luxurious appearance of natural stones," said Guilhem, "we introduced Dekton to the owners and they were convinced of its superior properties compared to natural stone."
Dekton Rem, a white color with subtle veining, was selected, perfectly in line with the color scheme that mixed oak wood, champagne, and off-white tones. The use of Rem in different applications throughout the yacht helps create a sense of continuity and the calm, clean, and comfortable aesthetic the designer wanted to achieve.
The color is featured on the flooring and countertop area of the galley, one of the most used spaces on the yacht. Additionally, it can be found on the dining room table top and buffet credenza, as well as the flybridge table top and afterdeck buffet and table top.
With Dekton, the designer and owner can rest assured that the material will stand up to time, use, salt, movement, water, and varying weather patterns while they enjoy their "home at sea"
"We were looking for a material that was resistant to traffic and maritime weather conditions to be used in high-traffic areas such as the galley and outdoor spaces"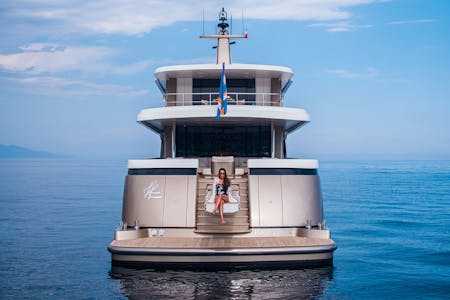 Carla Guilhem
Interiorist in Carla Guilhem Design
Cosentino's materials used in this project