Case Study
Dekton's thermal resistance makes possible a unique culinary experience at Seta Meat Lab
Willy Calabrese Interior Designer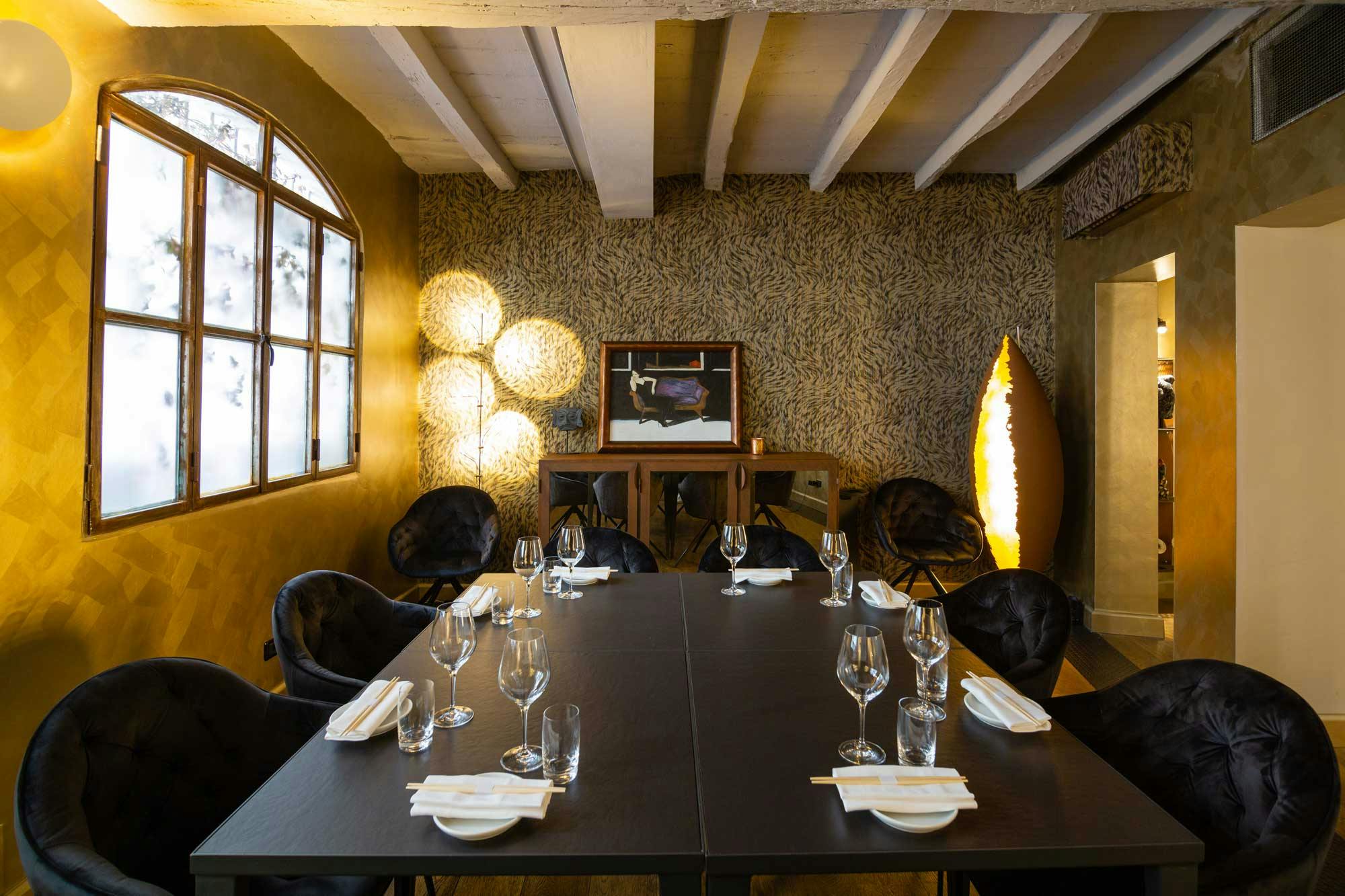 Architecture / Design
Willy Calabrese Interior Designer
Dekton aesthetics to enhance flavours
The city of Bologna boasts an incredibly long history and is renowned for its architecture which, especially in recent years, has placed it among the top tourist destinations, both nationally and internationally. Its undisputed beauty is also combined with a truly unique gastronomic culture and, at the beginning of 2020, a new element was added to this rich culinary landscape: the Seta Meat Lab.
An elegant, sophisticated atmosphere makes the Seta Meat Lab stand out and permeates every aspect of the establishment, from the refined dishes to the interior design of the various spaces. The distinctive style of the décor combines radically different elements that find harmony expressed through casual combinations.
This ambitious project included the participation of Gruppo Cosentino, which completed Martelli Marmi tables by providing 55 square metres of 20 mm thick Dekton tabletops in a dark, matt Sirius finish.
Avant-garde design that stands up to diners
Dekton is created from a sophisticated blend of raw materials such as glass, state-of-the-art porcelain and quartz. As a result, the team responsible for renovating the former Gesto space were able to meet all demands, having found a material that offers great aesthetic appeal alongside being extremely resistant to stains, scratches and, most importantly, high temperatures.
This last aspect is crucial, since one of the highlights of the culinary experience offered by the Seta Meat Lab is that meat is served directly at the table on a hot plate. This is made possible thanks to the extraordinary technical properties of Dekton, which enable this to be done without running the risk of damaging the surface.
Lastly, the textured, jet black shade of Sirius adds a touch of realism, elegance and strength to the atmosphere of the restaurant, which, just a few months after its launch, has already become a landmark destination for meat lovers.
Do you need help with a project?
Contact our specialists for advice
Do you need help with a project?
Contact our specialists for advice
Cosentino's materials used in this project