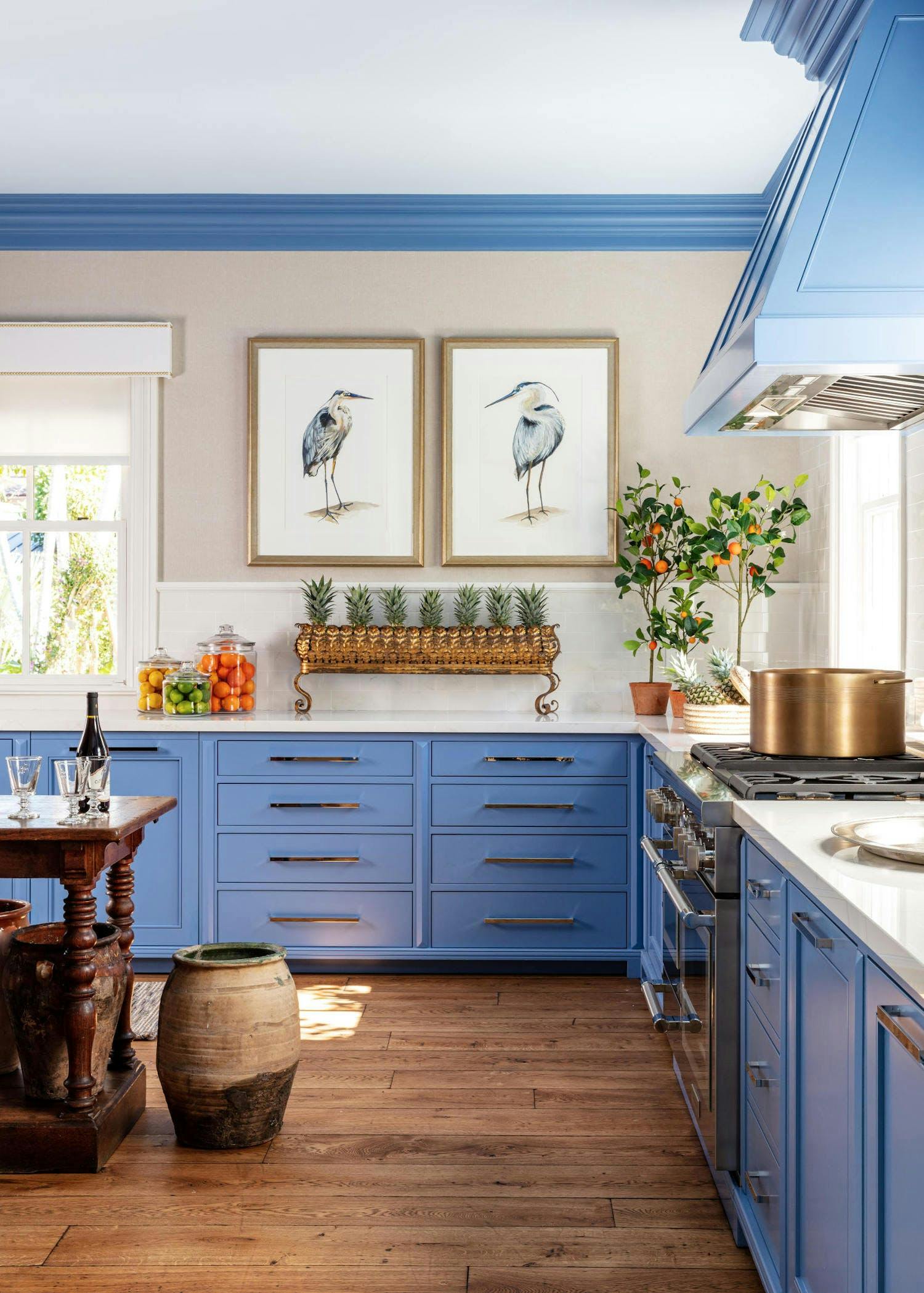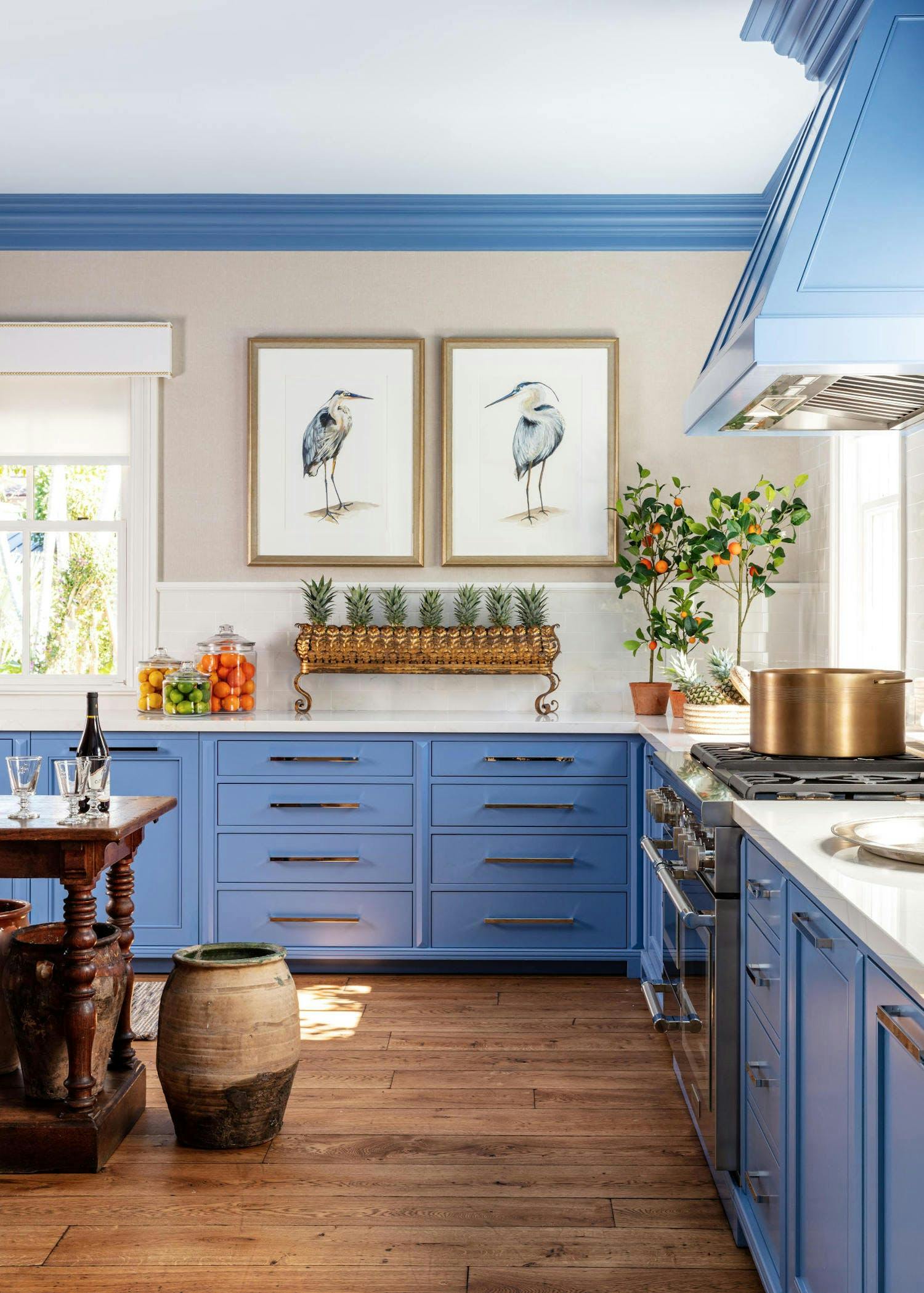 Seven ideas to refresh your kitchen
As we know, the kitchen is the heart of the home. If you can create an attractive and welcoming space for your family, chances are that communication will flows more easily. So if you're thinking of renovating your kitchen, here are some ideas to suit every taste, family and lifestyle.
A few months ago, we shared our preview of the biggest kitchen trends for 2020. Now that you've got stuck in and are ready to turn your house upside down, here are seven great ideas to suit your personality, family and budget. Check them out!
1. RUSTIC KITCHENS FOR ROCK 'N' ROLL FAMILIES
Cooking is the new rock 'n' roll and if you have two or three younger members in your family who fancy themselves as MasterChefs of the future, the rustic kitchen is ideal for you: warm, hard-wearing, and perfect for smaller budgets. Rustic kitchens allow you to upcycle some of Grandma's old furniture – an XXL country table, for example – to keep costs down a little.
Three secrets to creating the perfect rustic kitchen in 2020:
1) Creating plenty of space for cooking, eating or chatting – this could involve adding the aforementioned old country table or a big island.
2) Using unfussy materials such as stone or Calacatta marble for the countertop or sink.
3) Adding a vintage touch with cross head or porcelain taps, shell drawer handles, or straw or clay lampshades.
The chaos and disorder that comes with a large family are the perfect match for this kind of lively, rustic kitchen. The only word of warning we'll give you is that you might have trouble getting rid of your guests when it's time for them to leave.
2. MINIMALIST KITCHENS FOR SPARKLING SINGLETONS
 Now for the opposite extreme. If you live on your own and are rarely at home, your perfect match is the minimalist kitchen: tidy, functional and with a place for everything. Not using your kitchen much doesn't mean that it's not important to you. Who doesn't enjoy inviting friends over for a drink, or booking caterers to celebrate a birthday in impressive surroundings?
The secrets to creating a minimalist kitchen in 2020 are:
1) Integrating your kitchen with the living room to create an open-plan and much larger space.
2) Choosing neutral, monochrome shades for cupboards and countertops, such as grey or off-white.
3) Investing in highly-efficient designer appliances that keep odours at bay.
Every self-respecting sparkling singleton's minimalist kitchen needs a wine fridge, a built-in Nespresso machine and a hoodless extractor fan.
3. CONTEMPORARY KITCHENS FOR NEWLYWEDS
They say that the middle ground is the sweet spot. In between the rustic kitchen and the minimalist one we find the contemporary kitchen, perfect for newlyweds who need a practical space.
The contemporary kitchen is neutral, proper and free from eccentricities. It's the perfect kitchen for a couple who've moved into their first home in a new build or who are planning to remodel the kitchen in a second-hand home or with a limited budget.
The secrets to creating a contemporary kitchen in 2020 are:
1) Combining gloss-finished furniture with steel grills.
2) Making the most of the storage space with cupboards all the way to the ceiling.
3) Opting for porcelain and tiles when it comes to cladding walls and floors.
Make a note of two deco tricks to ensure your contemporary kitchen stands out from the rest. Firstly, cover a wall or two in vinyl paper or blackboard to break up the visual monotony. Secondly, opt for a hydraulic tile or terrazzo covering if you need to change the flooring (that's right, terrazzo is back!).
4. INDUSTRIAL KITCHENS FOR URBAN HIPSTERS
If you're a citizen of the world and no stranger to London or Manhattan – or would love to be – the industrial kitchen is just what you need. Industrial kitchens have already been around for the last five years, but the trend is showing no sign of slowing down in 2020. It's attractive, striking and easy to achieve thanks to the affordable alternatives offered by the "usual" furniture brands.
If you want to remodel your kitchen in 2020 and achieve the industrial look so beloved by hipsters, here are our three top tips:
1) Incorporate iron and black elements into your kitchen furniture.
2) Say yes to raw or rough-and-ready surface finishes on your wooden countertop, exposed brickwork walls, or micro-cement flooring.
3) Add a decorative element such as chairs with a screw base or factory lighting to add the finishing touches.
5. WOODEN KITCHENS FOR LOVERS OF THE RURAL LIFE
The polar opposite of the hipster urbanite is the country person, who loves nature and all things eco-friendly, sustainable and additive-free. If this sounds like you, choose a wooden kitchen with countryside touches.
The wooden kitchen is a big trend for 2020, partly as a reaction to the immaculate, cold and sterile kitchens that we've seen everywhere. As always, whatever ends up making a comeback does so with a different twist. The wooden kitchen of the new 20s decade is white and stripped back or varnished in mint green, lead grey or sky blue… and without any sheen, please.
From here on, it's up to you to give it a more rustic or contemporary touch depending on the handles you choose or the countertop that goes with them.
6. BLACK KITCHENS FOR FASHION VICTIMS
Now it's the turn of the black kitchen. If you're big on aesthetics and love being at the forefront of the latest trends, choose black to freshen up your kitchen. You can go for an all-over black look, combine it with grey, or limit yourself to just having black kitchen furniture. After all, those pure white kitchens that are now so démodé; black is back with a vengeance.
Here are our secrets to remodelling your kitchen in black, if you already love your fashion victim status:
1) Choose black for the countertop or furniture, but not both, to avoid over-doing it.
2) Combine black with natural wood.
3) Opt for a chic touch with elements in gold or rose metal for taps, hanging lampshades and stools.
7. AMERICAN KITCHENS FOR PRAGMATIC TYPES
Our seventh idea for refreshing your kitchen is dedicated to the most pragmatic types out there – a high percentage of the population and not necessarily just men – who like their things to serve the purpose for which they were invented. If you count yourself among them, the American kitchen is the one for you.
The American kitchen is large, practical and connected to the dining room, or includes the dining area itself. The secrets to remodelling your kitchen in 2020 with an American kitchen aesthetic are all about functionality:
1) Choose large format electrical appliances.
2) Store everything in view – casserole dishes, boards for serving appetisers, knives.
3) Chose a robust countertop, with a decent thickness, in a durable material such as granite.
Et voilà! There's a kitchen renovation idea for everyone this year. We've suggested a current aesthetic to suit every personality and lifestyle, but don't worry if you're still feeling bamboozled. Find some inspiration on the Cosentino Pinterest page and treat yourself to a new kitchen in 2020!