Case Study
Dekton shines in the transformative SFU Stadium
Perkins + Will Architects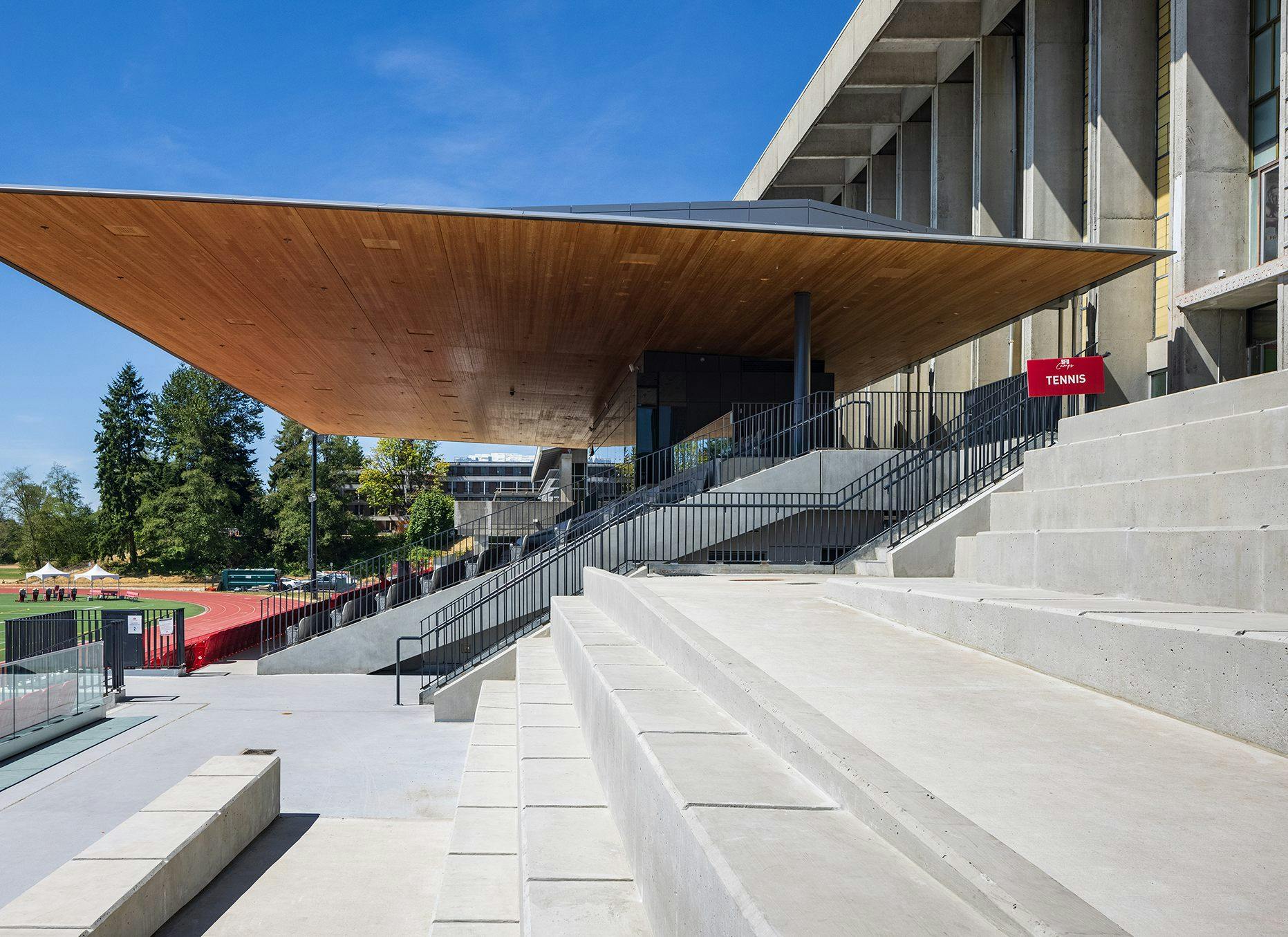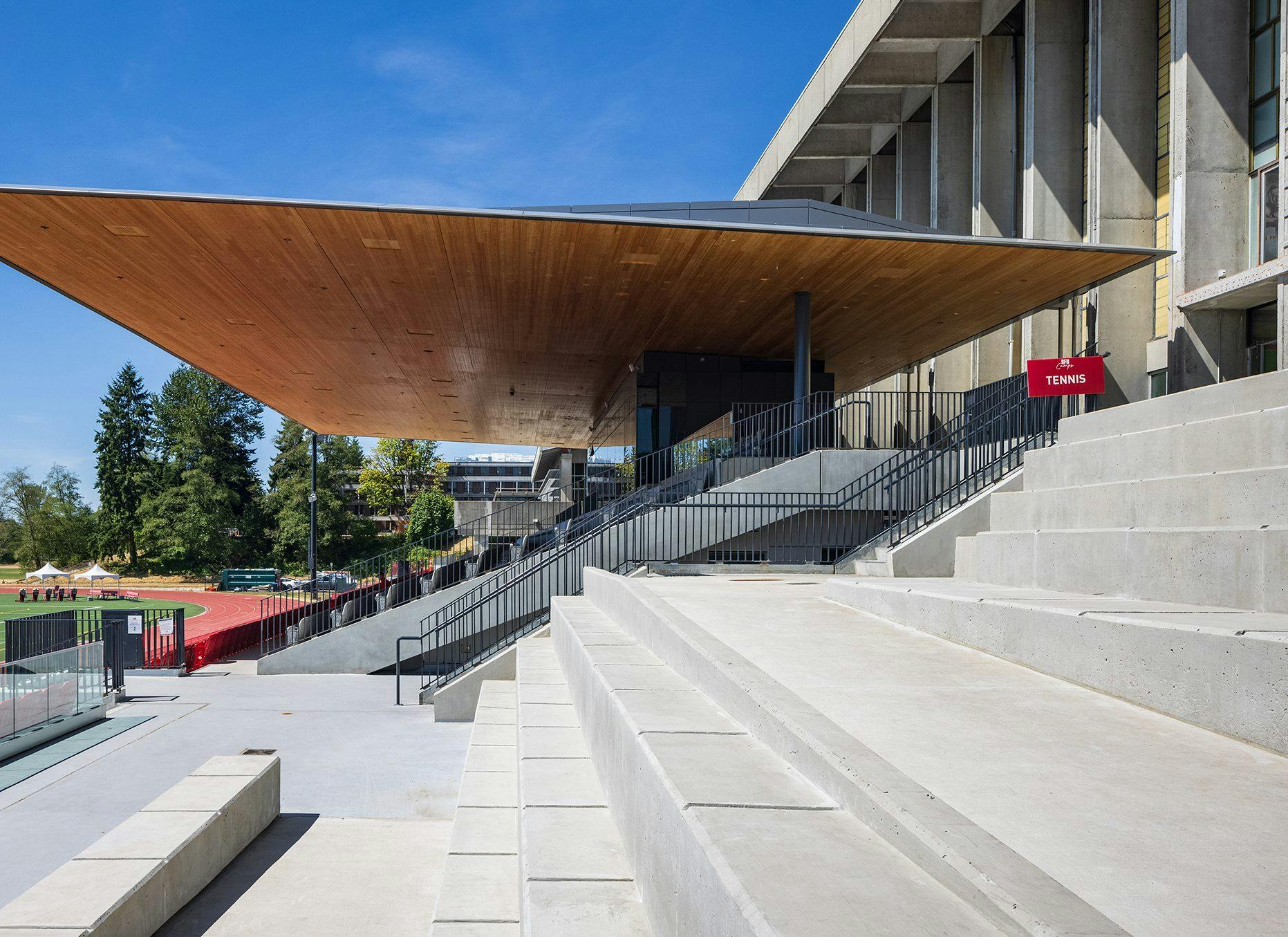 Location
Richmond, BC, Canada
Architecture / Design
Perkins + Will Architects
A top level university stadium
Simon Fraser University (SFU) along with the SFU Student society were looking to transform the on-campus experience for athletes, students, and the community - and what better way to do that than with a top-notch stadium. The SFU stadium is a place for the community to gather, connect, and enjoy sports, and support student athletes.
Two Dekton colors - Domoos and Spectra - were specified to help SFU step into a new era, which is featured below the canopy roof of the theatre-style seating of this 1,800 person capacity structure. Dekton is also present along columns throughout the stadium. The jet black tone of these two colors add an incredibly sleek and elegant aesthetic to the project, while boasting unmatched technical properties.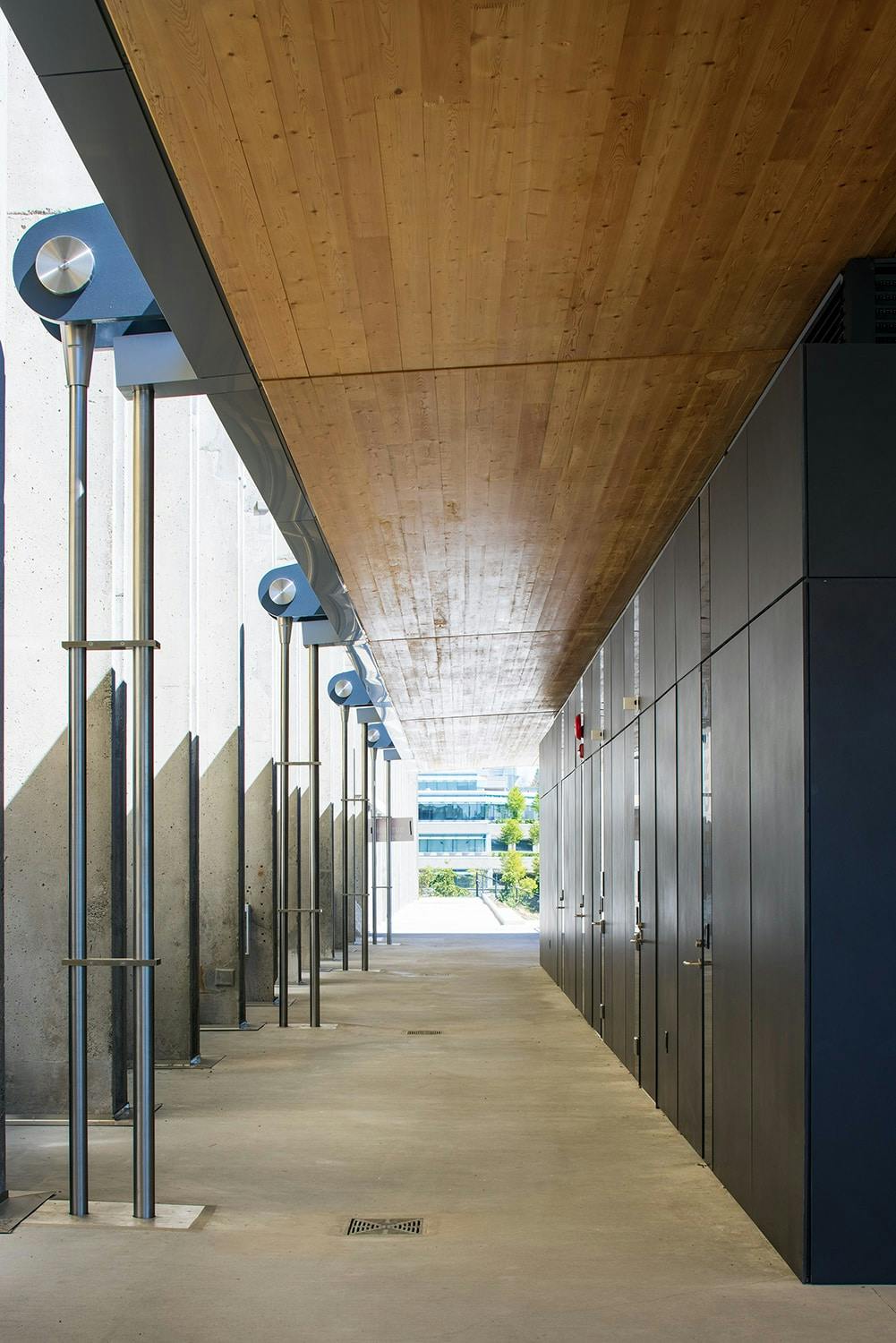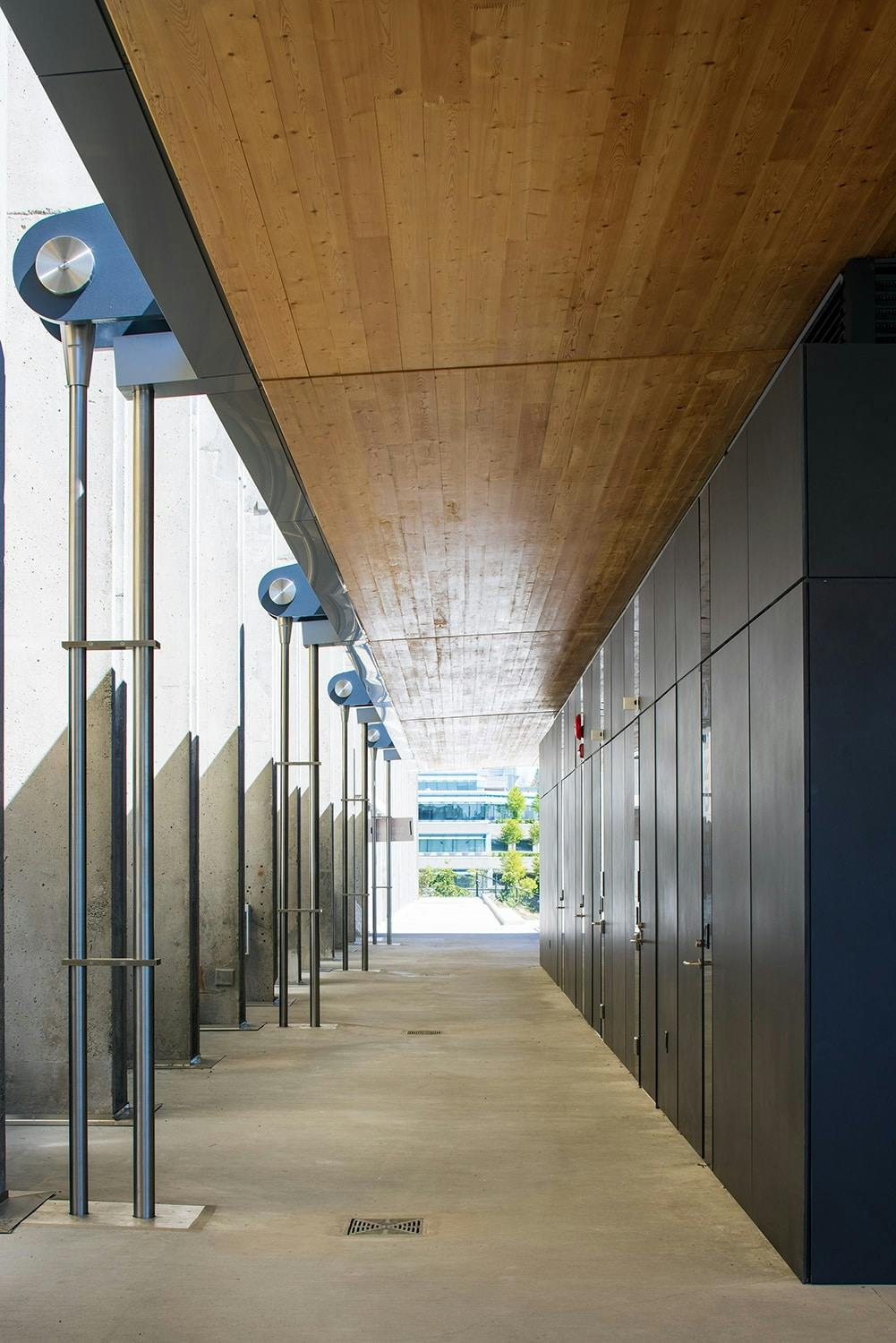 A new era for the campus
SFU Stadium is the official home for the university's athletic teams, and as the only Canadian university competing in the National Collegiate Athletic Association (NCAA), it is vital that they now have this place to call home, train, and take them to the next level. Such a coveted and transformative stadium needs materials that can not only keep up with it, but elevate it.
Dekton Domoos and Spectra not only add an elegant and sleek appearance, they are the perfect material to withstand the wear and tear of this space for years to come. This awaited stadium will be visited by thousands of people a year and will also be exposed to harsh weather throughout the year - from blazing hot summers, to freezing winters, rain, and everything in between. No matter what, Dekton will not be affected by time or weather.
As much as the stadium will be vital to all aspects of campus life, perhaps no one will be more noticeably impacted by the project than the varsity athletes and teams who will train and compete at the new facility. When asked about the impact of the Stadium Project, Simon Fraser's Head Football Coach Thomas Ford spoke in glowing terms:
This stunning stadium seats 1,800 people under a canopy roof and boasts amenities including accessible concourse, seating and washroom, broadcast and media facilities, integrated sound system, fully accessible VIP/Sponsor box and coaches booths. A $10-million contribution from SFU students helped fund the project, while the University funded additional costs.
Do you need help with a project?
Contact our specialists for advice
Do you need help with a project?
Contact our specialists for advice
Cosentino's materials used in this project