Top Homes
Silestone revamps the kitchen and dining room of influencer Carita Alfthan
Carita Alfthan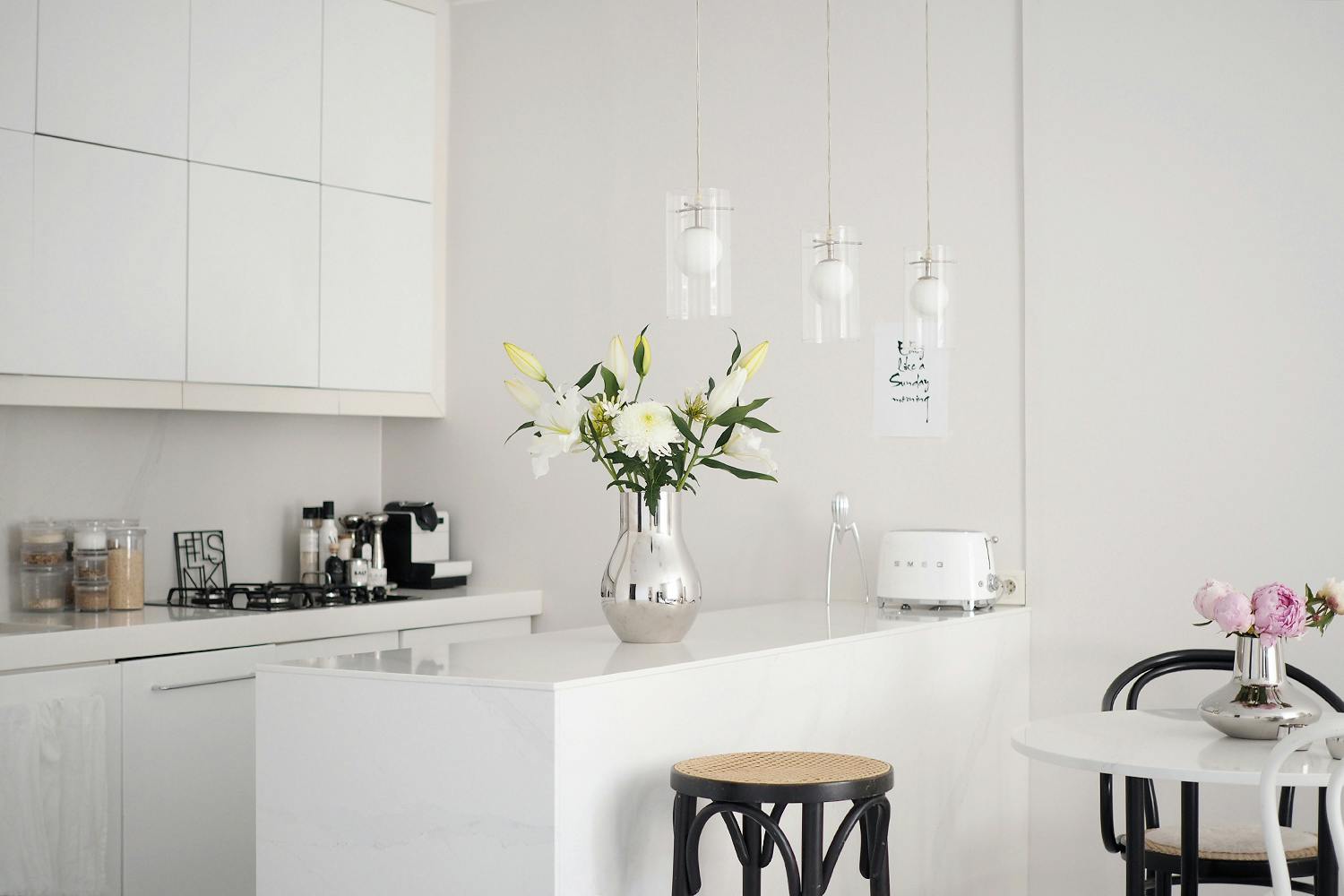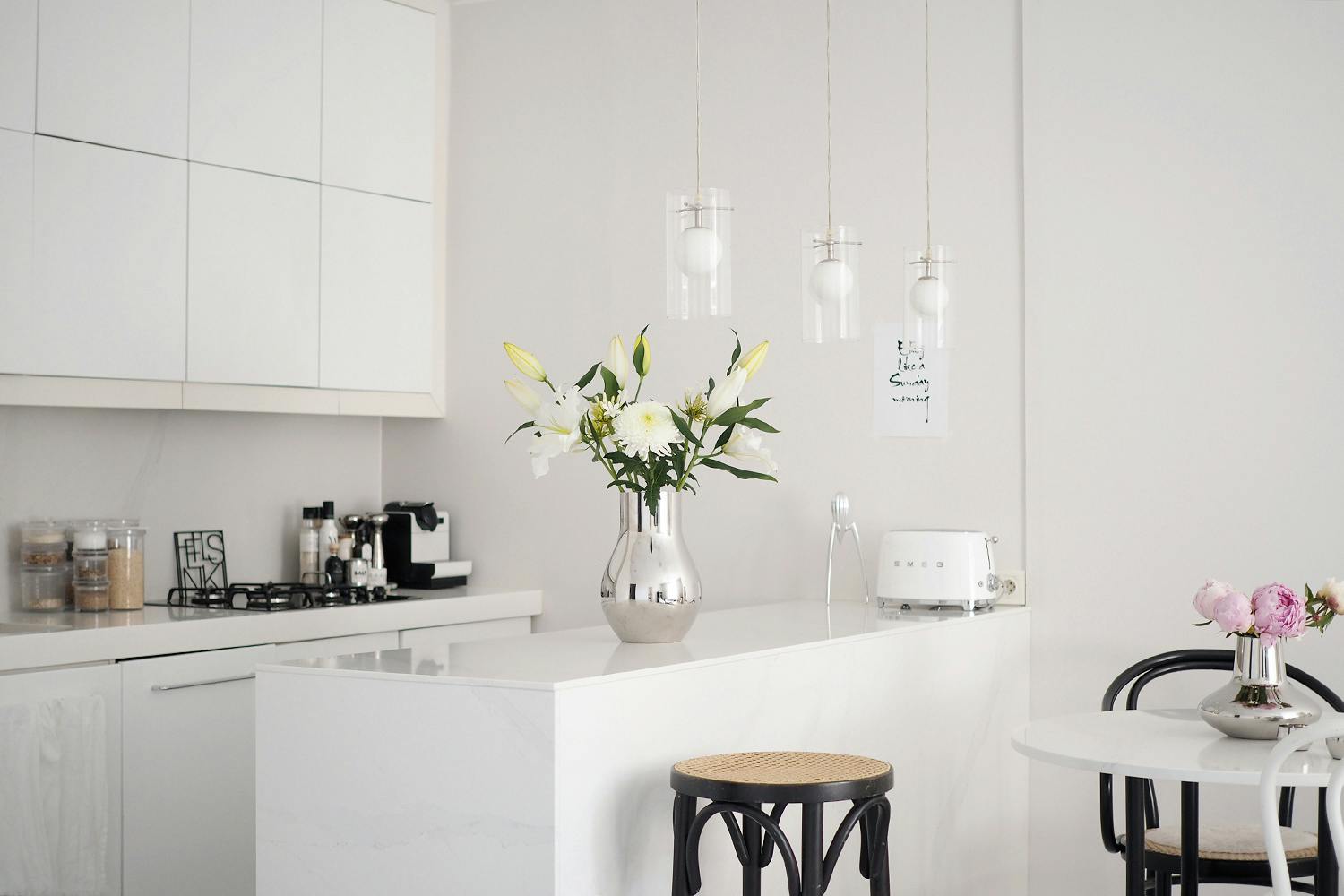 Location
Helsinki (Finland)
Architecture/Design
Carita Alfthan
Application
Kitchen worktop, splashback and dining table
Photography
Carita Alfthan
Stone producer
Ylämaan Graniitti
In early 2019, influencer and digital creator Carita Alfthan visited a flat in Punavuori, located in an old 1923 stone-built house in Helsinki, and immediately fell in love with the space that is now the common area of her new home. Here, an open-plan kitchen connects to the dining room via an island. 'I wanted a house with as spacious a floor plan as possible, which would be suitable both for day-to-day living and for welcoming visitors. I think this kitchen design is great for visitors to sit on a bar stool next to the island,' she explains.
The kitchen already had this layout when Alfthan bought the property. It was quite nice: high gloss white units on the back wall, a simple (but greenish) glass plate in the space in between, a white half-island and a black painted surface with a glass plate. However, as soon as I visited the flat, I saw with my soul's eyes how to make the open-plan kitchen look much nicer and of a higher quality with the help of a small surface change,' she assures.
Gold and grey veining in the kitchen
The kitchen is often said to be the heart of the home, so I wanted to give it a makeover with a new surface to replace the paint and worn glass,' adds the influencer. She wished to bring in the beauty of natural marble, which is why she chose Silestone.
A great advantage for her is that it looks just as beautiful and is a much less maintenance-intensive surface than real marble. 'Silestone worktops are made from a mix of premium minerals and an innovative technology that allows recycled materials such as glass to be added to their composition. As it is highly non-porous, unlike marble, it does not absorb dirt and bacteria and is very easy to clean,' she stresses.
The influencer went for one of Silestone's most popular colours, the elegant Calacatta Gold. 'It features a fresh white base, an elegantly large pattern but with moderate nuances. Since my home has gold accents, the Calacatta Gold veining was a perfect fit,' she says.
In fact, she was so enthusiastic about Calacatta Gold that she also ordered a dining table top from the same stone producer, Ylämaan Graniitti. 'As I couldn't find a dining table that I liked or that was the right size for my new home, I was inspired to add Silestone to the structure of the table.' The diameter of the table top is 90 cm, so it fits perfectly into the space. 'As it is the same material, the space looks like one. I am more than happy with my choice!' she concludes.
Cosentino's materials used in this project
Explore Similar Case Studies