Top Homes
Silestone transforms the interior of a luxury building in the heart of Chicago
Hartshorne Plunkard Architecture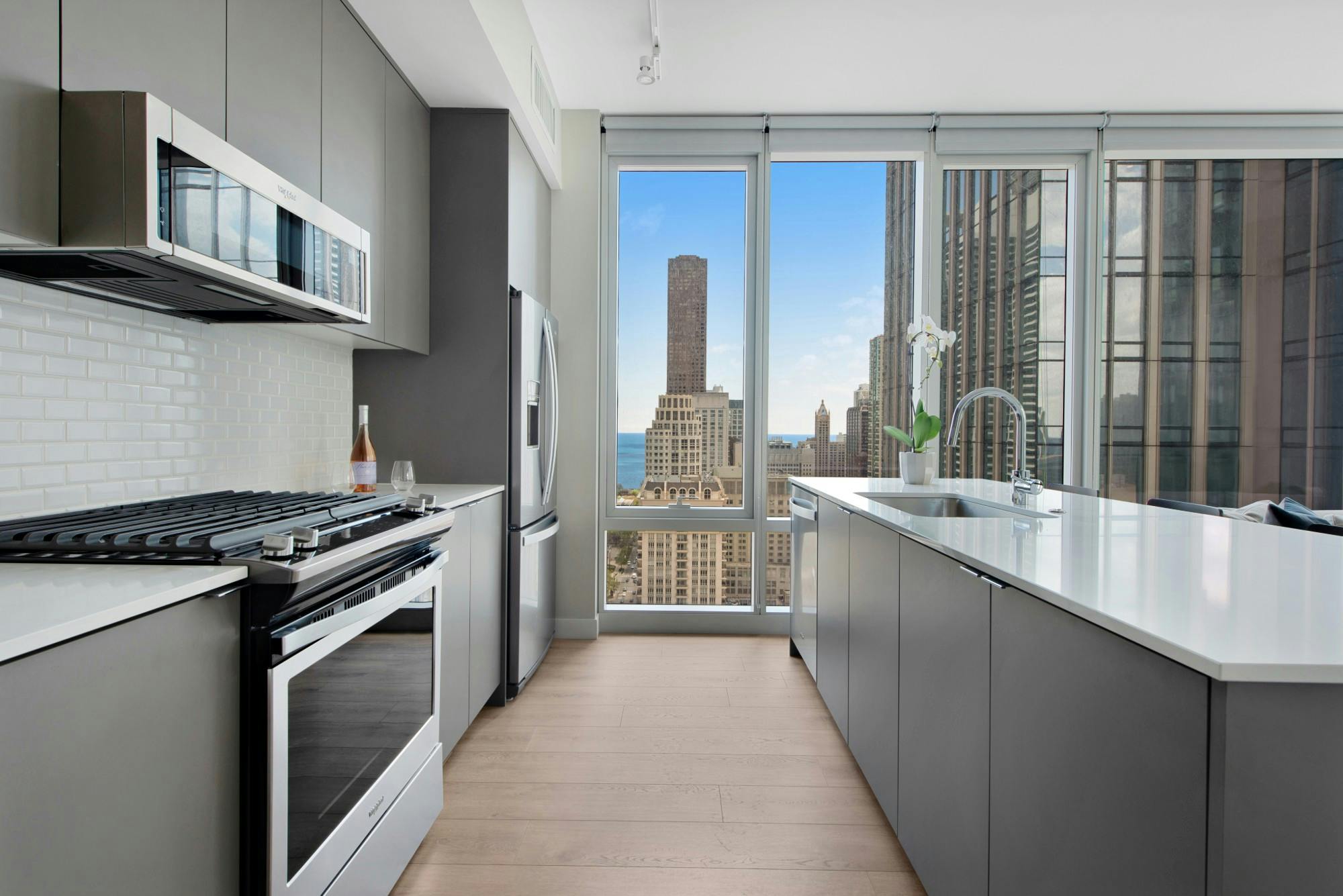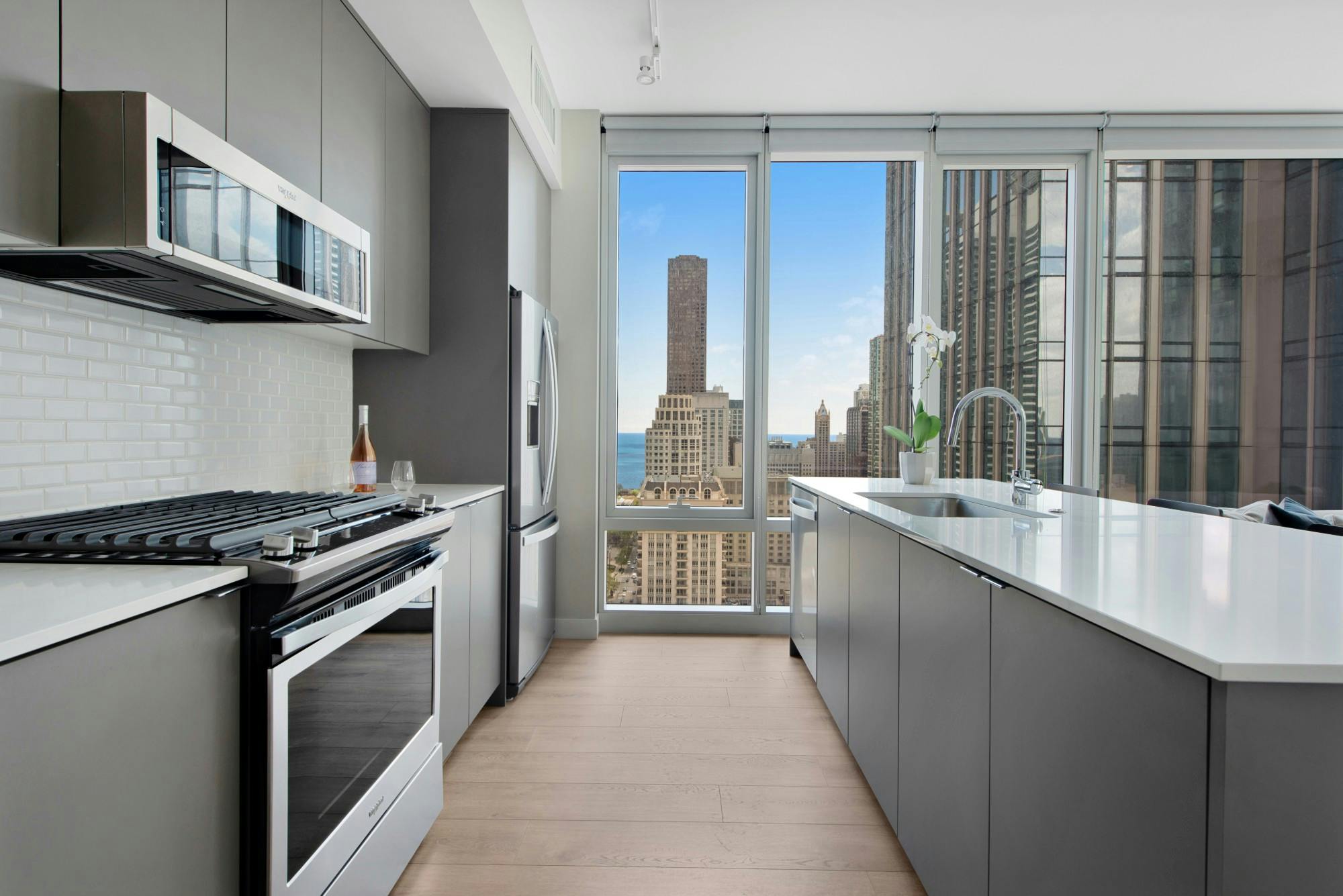 Location
Chicago, IL, USA
Application
Applications: Countertops | Vanity Tops 
Architecture / Design
Hartshorne Plunkard Architecture. Developer: JDL Development Contractors
Color
Desert Silver | Et Statuario | Gris Expo | Et Calacatta Gold | Calypso | White Zeus
One Chicago offers luxurious residences with refined style and breathtaking city and lake views, complemented by stunning Silestone kitchen countertops and vanity tops in all rental units.  
In 2019 Cosentino met with JDL Development Contractors to explore the opportunity of parenting for this project and taking advantage of Cosentino's Cut-to-Size (CTS) factory. During COVID, the team faced many challenges, including increased freight times and longer lead times in the ocean, but Cosentino was able to mitigate and overcome all obstacles and meet the tight installation timeline of 800 units in four months.  
Silestone was selected as the standard countertop and vanity top surface for all the rental units, and various colors were selected to give each apartment a unique aesthetic. Silestone Desert Silver consists of a light gray base with subtle white veining, giving the spaces a timeless touch. Silestone Statuario, inspired by Carrara Marble, is a white surface with soft, sparkling gray highlights, bringing the beauty of natural stone without the upkeep. Silestone Grey Expo is a brilliant gray with a soft finish, perfect for an industrial aesthetic. Silestone Calypso is a dark, sober, rich color, providing elegance and sleekness. Lastly, Silestone White Zeus is an immaculate white, perfect for lovers of a classic touch. 
Silestone was not only able to adapt to an ambitious timeline, but also provided quality, beauty, and a 10-year commercial warranty. Additionally, the local Cosentino Distribution Center allowed the client to view and select slabs at their will, with the personalized support of the Cosentino team.  
Cosentino is proud to be part of the Chicago skyline, dressing the kitchens and bathrooms of this prestigious residential complex. The beauty and durability of Silestone will become part of millions of families' homes.  
Cosentino's materials used in this project