Case Study
The innovation of Dekton iD in a highly versatile living room
Sinmas Studio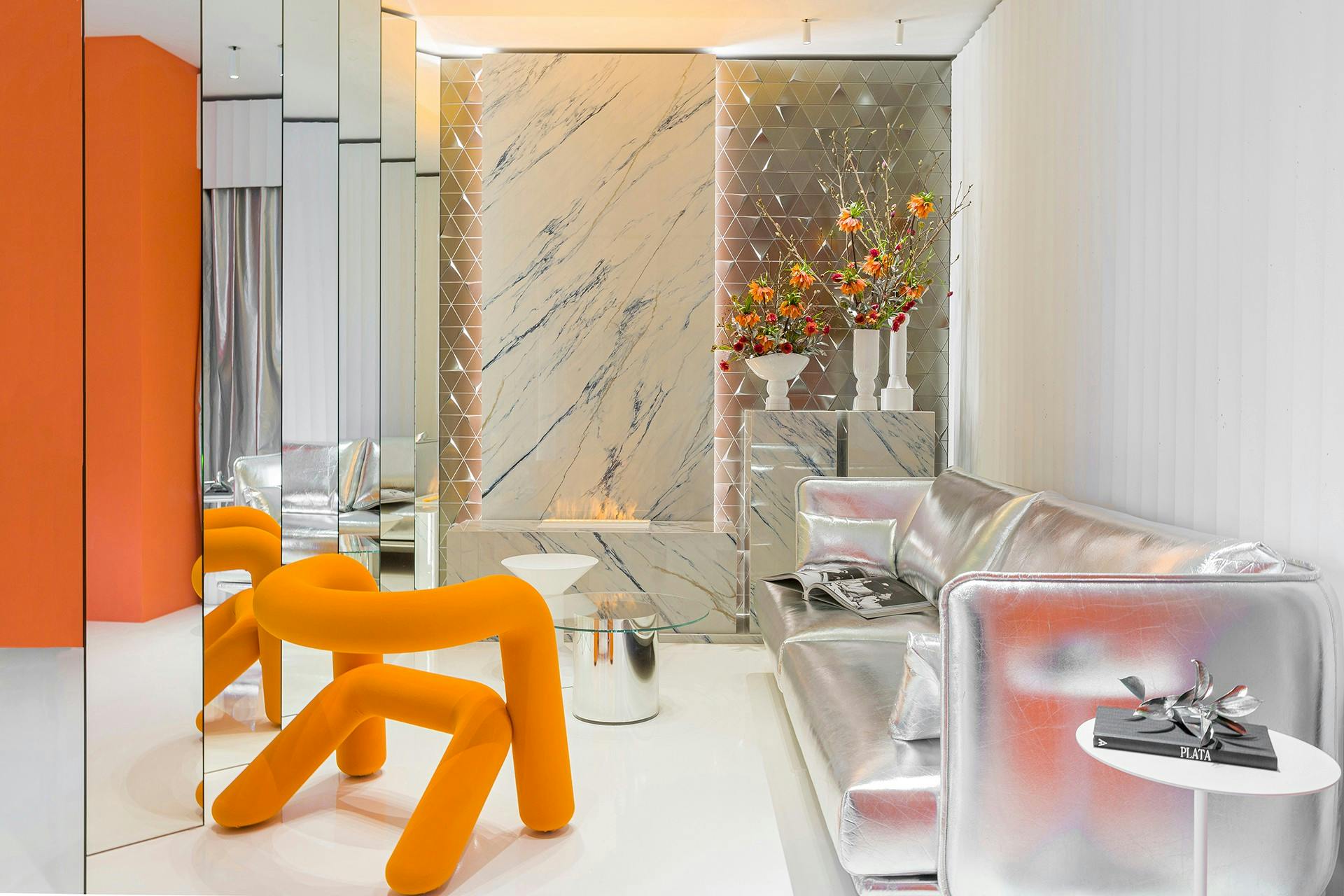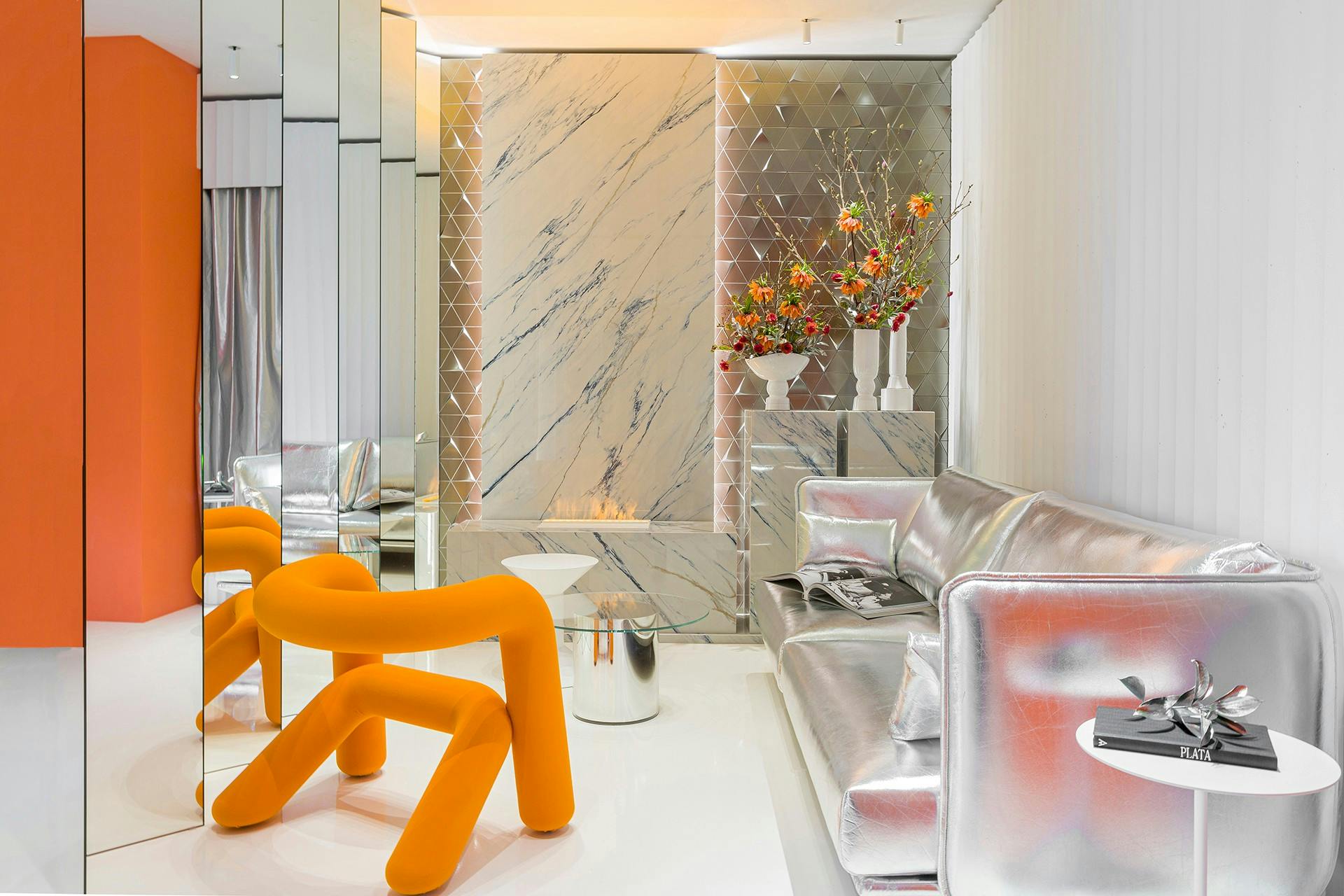 Location
Madrid, Spain. Sinmas Studio Space, Casa Decor 2022
Application
Wall cladding and furniture
Photography
Lupe Clemente
Architecture / Design
Mateo Climent and Sigfrido Serra, Sinmas Studio
Color
Reformulated Onirika Trance
Mediterranean inspiration for a new way of living
Valencia is the World Design Capital 2022, so the designers of Sinmas Studio could not miss the opportunity to make a nod to their homeland at Casa Decor. Mateo Climent and Sigfrido Sierra use orange as a symbol of the city of Turia. The colour scheme they selected also recalls fire as a renewing element, so the project lives up to its name, 'Match'. In this space at Casa Decor, the feeling of warmth in the living room has been achieved with innovation in mind. 'We have turned our attention to a great fashion designer: André Courrèges, who created a trend that sets a new lifestyle in the society,' they explain.
This new lifestyle that the designers are talking about is embodied in the design of a versatile living space that evokes the future, based on the changes we have experienced in recent years and our needs in the home. 'Everything is possible in this living room. You can relax, have fun with friends, do exercise, etc. All in harmony,' points out Mateo Climent. A space in which a Technogym fitness machine designed by Antonio Citterio and a large, sophisticated sofa upholstered in a silver material combine in perfect harmony.
Customised veining in shades of blue
Wall mirrors have been incorporated into the space to make the volumes more dynamic. In addition, 'the colour scheme also contributes to the visual comfort, with an all-white base evoking purity, on which nuances such as the silver tone of the upholstery, the orange of an armchair or the deep blue of the ultra-compact Dekton iD are combined'. Specifically, the designers chose a customised and reformulated Onirika Trance colour from the new Dekton collection, designed by Nina Magon for Cosentino. 'Initially we were looking for a whiter surface, with a more traditional natural veining, to recreate a natural element, but Cosentino showed us the new colour and the possibility to customise it. We opted for a blue-toned veining that fitted perfectly with our concept,' explains Mateo Climent. Onirika Trance has been used as a cladding on the wall where the fireplace is located, as well as to create its base. Two other bases were also made from this surface, on which stand two vases of their own design.
One of the keys to the project is the commitment to the use of sustainable materials, including Dekton Onirika, the only carbon neutral surface throughout its life cycle on the market. Moreover, they have been fitted with a magnetic system that allows them to be reused in other spaces. The furniture and decorative pieces will be used in future projects, thus ensuring a second life and reducing waste.
'We were looking for a whiter surface, but they showed us the new Onirika Trance colour and the possibility to customise it. We opted for a blue-toned veining that fitted perfectly.'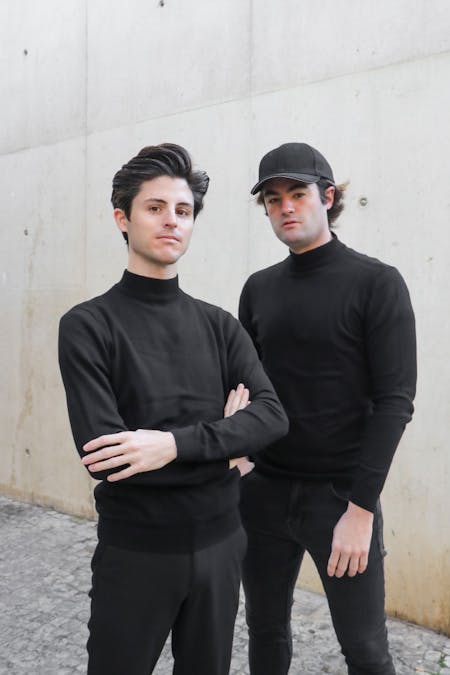 Mateo Climent
Sinmas Studio
Cosentino's materials used in this project

Oririka Trance reformulado
Dekton ID