Case Study
Luxury and durability for a shopping centre in Oslo
Steen & Strøm/Expedit/Värnamo Glas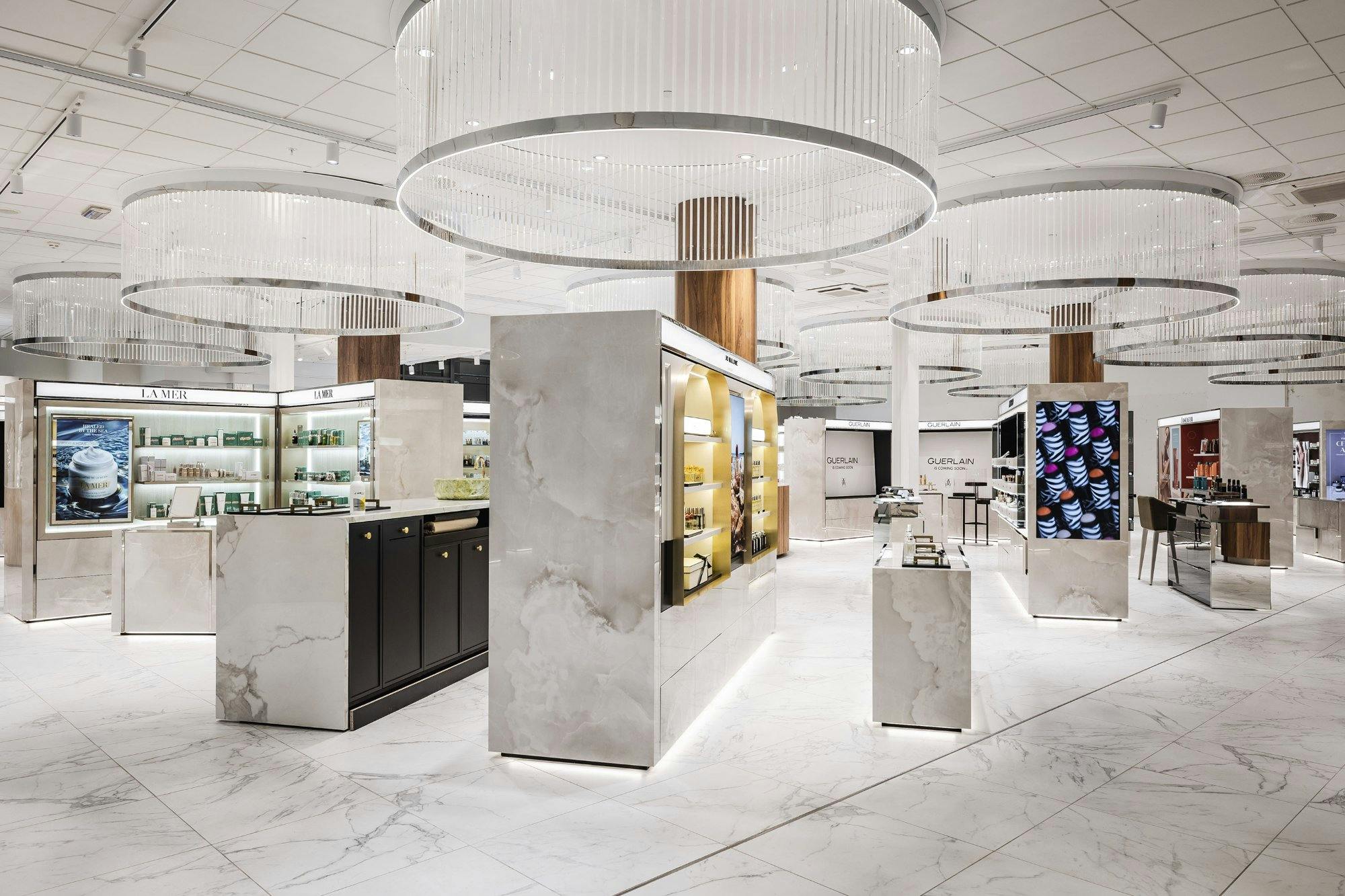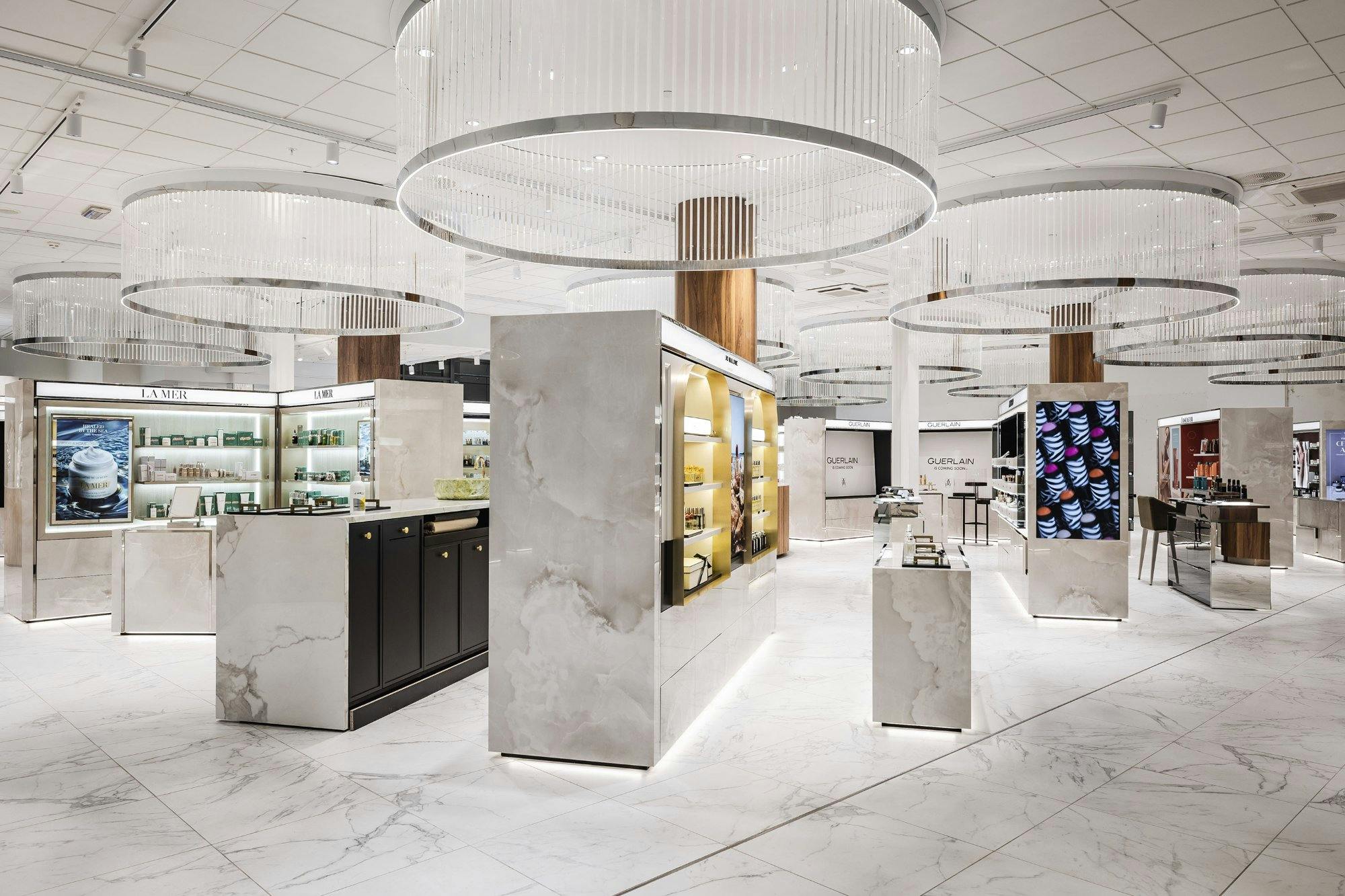 Architecture / Design
Expedit
Application
Furniture cladding
High end design for a luxury perfumery
The first Fredrik & Louisa perfumery, specialising in high end cosmetic and perfume brands, was founded in Oslo in 1984 and has since grown to 50 shops spread throughout Norway. One of them, located on the ground floor of the exclusive Steen & Strøm shopping centre, has recently been renovated by the Expedit team of the Wanzl Group, who have come up with a new design in line with the Luxury & Premium concept of the perfumery.
In this way, the shopping experience takes place in a luxurious and exclusive environment, with attention to detail, a distinguishing feature of this retail chain that takes care of every aspect of the shop interior, from light and temperature, to air quality. They all play a crucial role in creating the perfect experience of exclusivity and showcasing attractive products in an exciting and inspiring shop environment.
Dekton, a surface with inspiring designs
The luxury products of the Fredrik & Louisa perfumery in this shopping centre now enjoy a unique setting amidst brick walls, natural wood and surfaces clad in Dekton. Specifically, Dekton Helena with a high gloss finish was used. Helena, a shade inspired by Onyx natural stone, brings dazzling colour and an almost unreal atmosphere. Its rich colour with grey and white tones and a delicate crackle make this material the perfect canvas for displaying luxury products. The concept is also in line with the image of Steen & Strøm, the department store firm that since 1797 has been bringing together attractive brands and designers in its shops, where historic architecture is blended with contemporary and stylish elements.
Highly resistant finishes
"Dekton has the ideal weight, size and design finishes for any shop project", says Oskar Petterson, Project Manager at Cosentino Scandinavia. Its high stain and scratch resistance make it the perfect partner for spaces that are prone to wear and tear, with high traffic and heavy use. In addition to this, according to Petterson, the availability of large format, 4 mm thick Dekton Slim slabs for all walls and pieces of furniture, which create minimal joints, helps to achieve this unique atmosphere.
"It was crucial for Fredrik & Louisa to find a partner like us, who proactively came up with optimisation ideas and alternative solutions to meet the scheduled implementation plan without delay".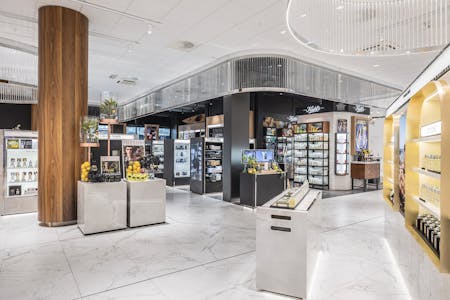 Oskar Petterson
Project Manager for Cosentino Scandinavia
Cosentino's materials used in this project