Case Study
An architecture studio transformed into a showroom
C&G Architecture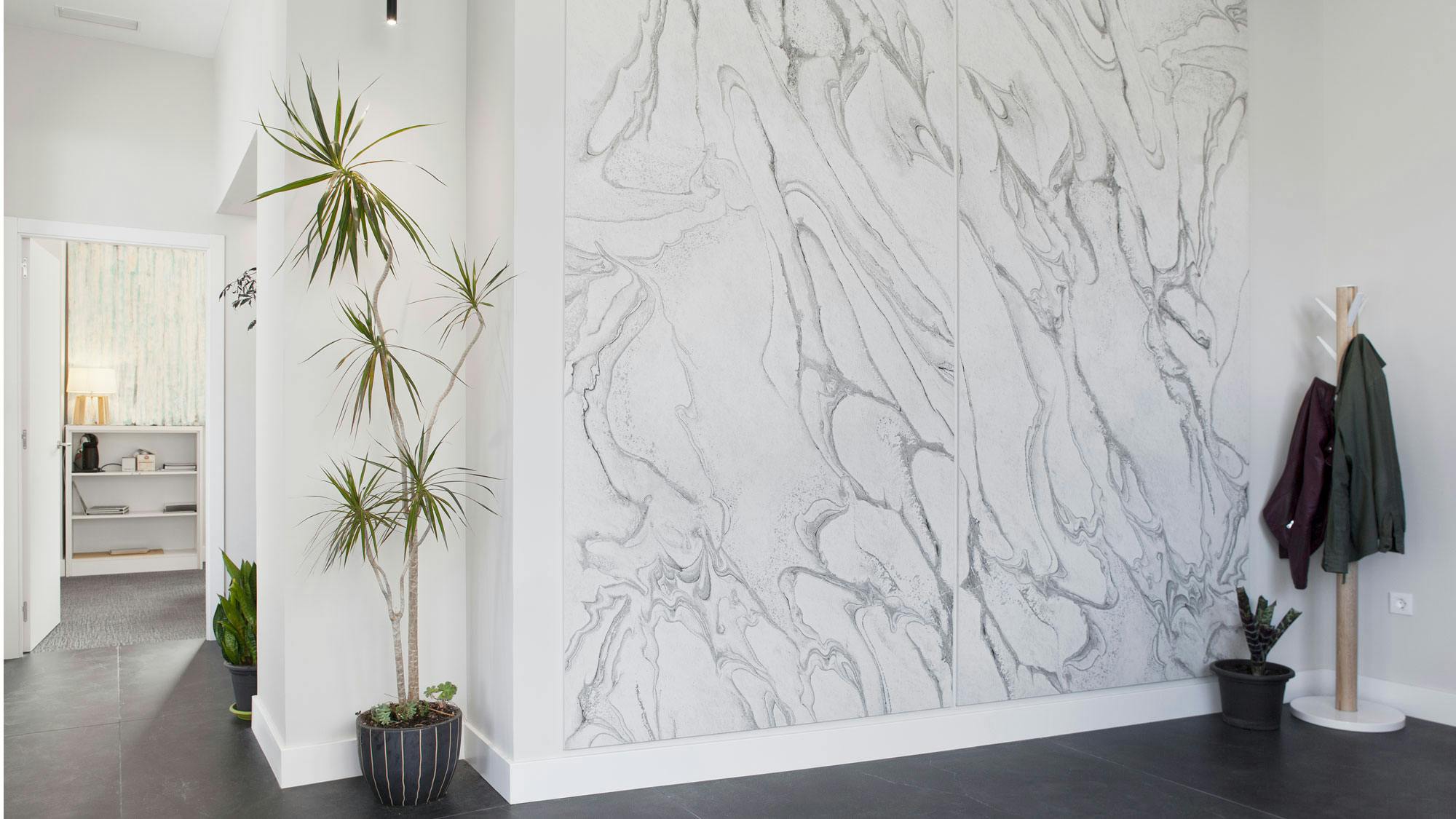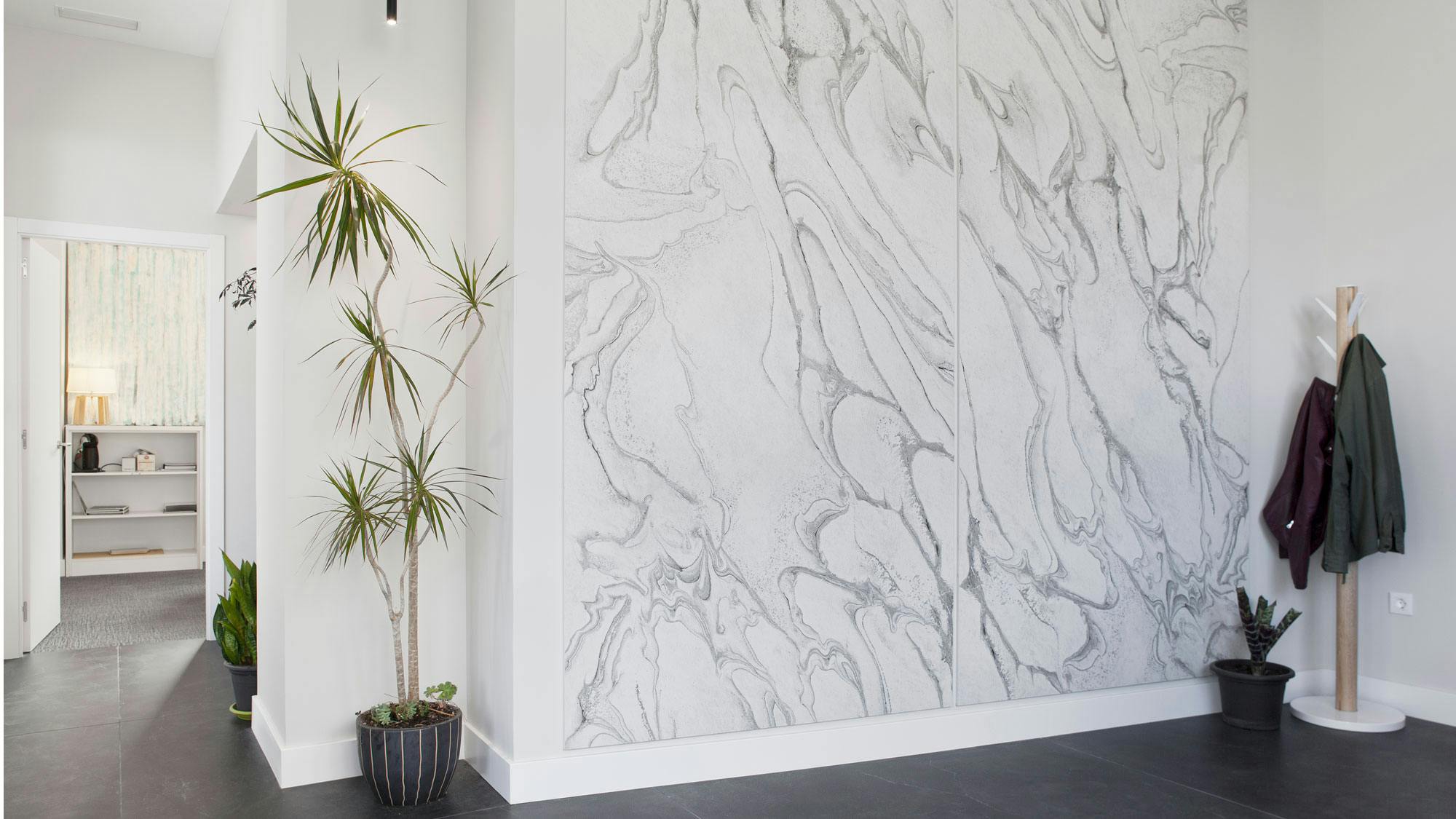 Location
Santiago de Compostela, Spain
Material
Dekton | Silestone
Applications
Cladding | Flooring | Office worktop | Bathroom units
Architecture / Design
C&G Architecture
Color
Dekton Feroe, Laos, Liquid / Silestone Eternal Noir, Calacatta Gold
Architects who lead by example
The C&G Técnicos Asociados firm is located in the historic city of Santiago de Compostela, in northern Spain. It is a technical architecture and engineering office that works both in the construction of wind farms, family homes and in the refurbishment of business premises.
The studio, well known in the industry, has expanded rapidly in recent years and a new space was required to house all the staff and convey the brand's values. From the initial idea of these new offices, the architect in charge of this project, Santiago Rodríguez Alcalá, was very clear that they had to show the solutions they offered to the clients in terms of materials and finishes. In this way, the studio would become the best showroom to display their work.
For this purpose, Rodríguez Alcalá chose Dekton for the cladding and flooring of the new offices and Silestone for the worktops of the small kitchen-office and bathroom. To do so, he used a wide range of finishes and colours in various formats, from Dekton Feroe, Laos and Liquid to the classic Silestone Eternal Noir and Calacatta Gold.
The versatility of Cosentino materials
The new offices were designed with an outside reception area, a meeting room for clients and management, and another inside area for work and collaboration. Both areas are connected to a central section consisting of the toilets, the office and a small rest area.
In the outdoor area, the aim was to make the most of natural light and achieve a 'unique' look when seen from the street. The reception and customer service areas can be seen from outside both day and night, playing with carefully placed points of light. Thus, the new offices become the best way to attract future clients.
In the interior area, a place for technical work, the purpose was to create a more private and relaxed place, focusing on sound insulation and controlled lighting. The open views to the outside, the high ceiling and the combination of materials –a dark ceiling with an adjoining concrete floor– all contribute to this feeling of warmth and calm.
Do you need help with a project?
Contact our specialists for advice
Do you need help with a project?
Contact our specialists for advice
"In our offices we wanted to integrate the solutions that we propose to our clients. So we have increased the visibility of unique materials such as those offered by Cosentino".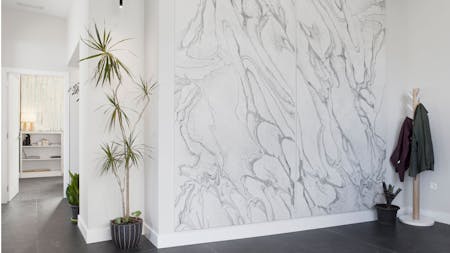 C&G Architecture
Like any other refurbishment project, it was not free of obstacles. In the case of the C&G offices, they found an empty and unused space, with the building installations resulting on different levels, including the roof, because of the changes in elevation. An intelligent concept of space and the use of materials with strong expressive power were critical to achieving the studio that is today.