Top Homes
Studio Costa Molinos turns to Dekton for the innovative vanity unit in the home of French influencers J'aime tout chez toi
Studio Costa Molinos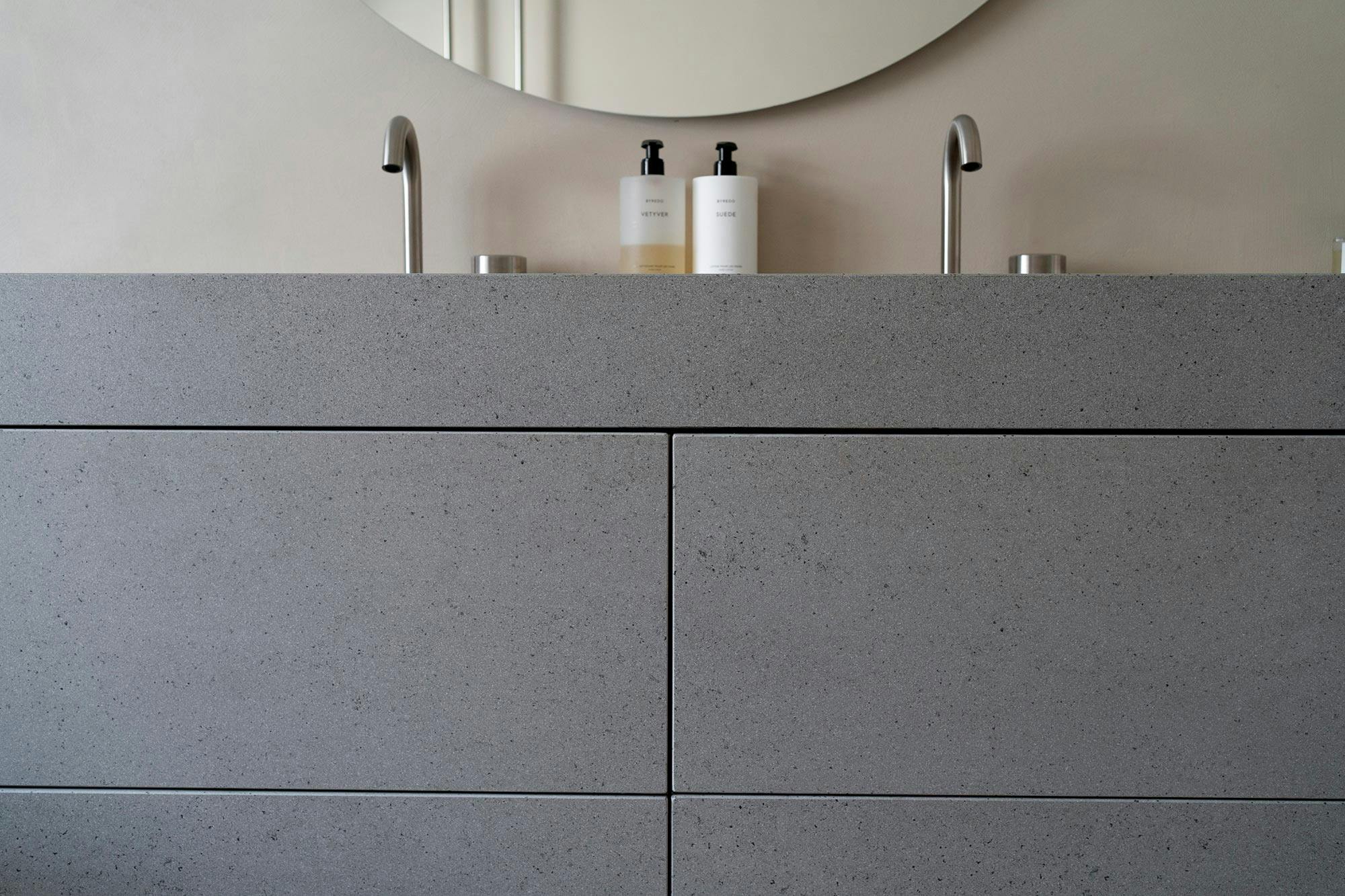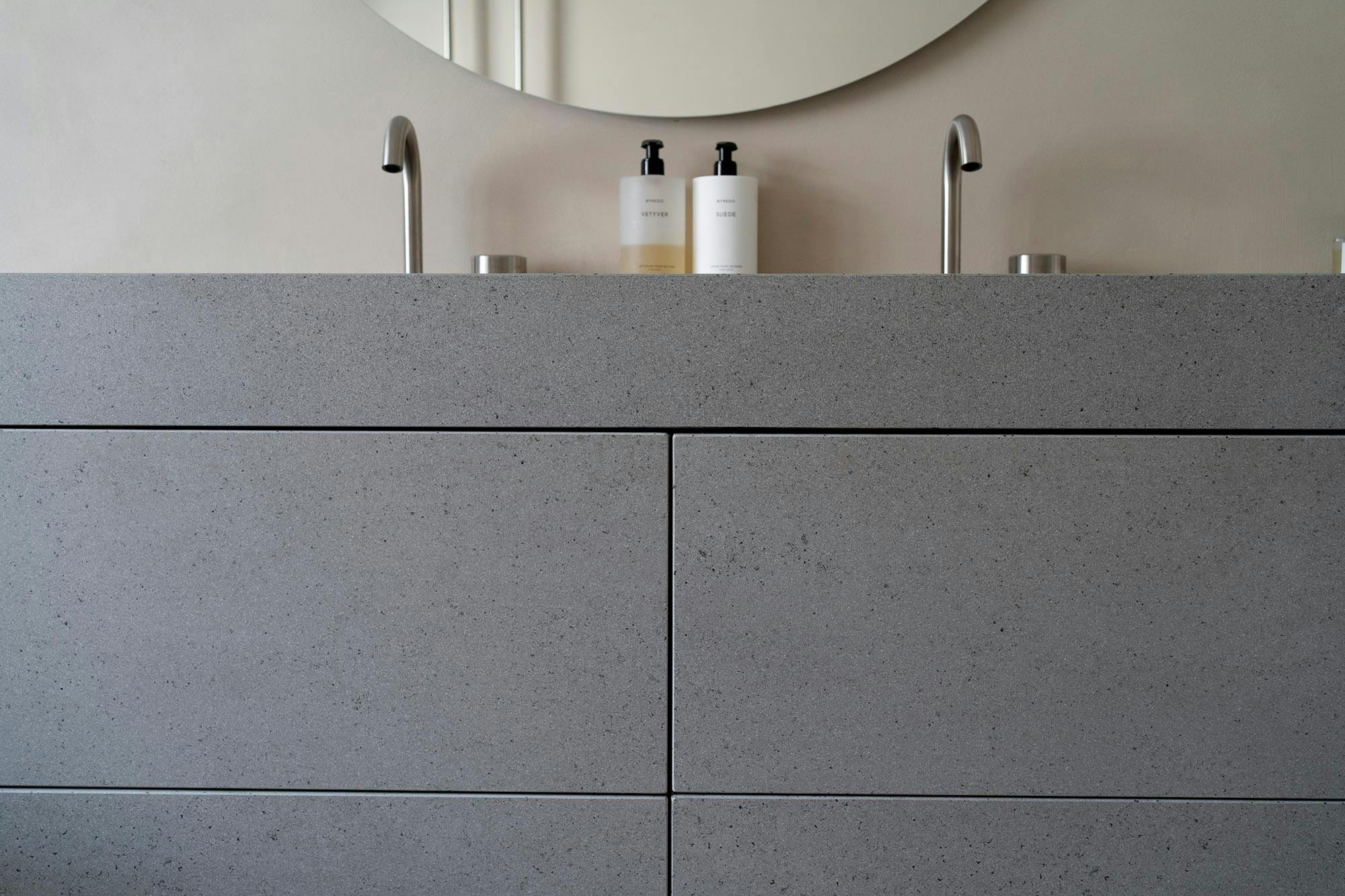 Application
Washbasin and vanity unit
Architecture/Design
Studio Costa Molinos
They have been described as 'the fashion world's most brilliant couple of content creators', and a glance at their digital profile is enough to see why. We are talking about the French duo of creative directors and influencers Alice Barbier and JS Roques, the stars of J'aime tout chez toi. They both post on their Instagram account about their shared passion for aesthetics, for everything avant-garde and beautiful, and especially about their new flat, which they recently bought in the 9th arrondissement of Paris.
To come up with the design and architecture of this dream house, which will also be the backdrop for their innovative productions, Barbier and Roques have entrusted the young and renowned Studio Costa Molinos. They specialise in interior architecture, design and art direction and, like them, are based in Paris.
Their influences range from Nordic architecture, Bauhaus style and 1950s modernism to contemporary Swiss architects working on phenomenology, such as Zumthor, Herzog & De Meuron and Olgiati. Vincent Van Duysen is also a major reference in their work. 'Nothing is left to chance and, for him, the choice of materials is extremely important,' explains the duo.
Dekton, one of the materials most widely used by Studio Costa Molinos
This concern for the materials of their projects has led the two members of Studio Costa Molinos, Romain Costa and Adan Molinos, to work extensively with Cosentino. 'We like to use contrasting textures that enhance the different materials, with a special interest in the raw materials,' they explain. They are particularly drawn to Dekton, Cosentino's ultra-compact stone resulting from the sophisticated mixture of more than 20 minerals extracted from nature.
'What we do like is the possibility of working with very thin thicknesses; we are enthusiastic about using it whether for worktops, wall cladding or furniture. The wide variety of graphics, the strength of the material and the very neat finish allow us to use different thicknesses in the same project, achieving a very successful result,' says the duo.
And they go on to say: 'Dekton's carbon neutral impact is also key to our projects'. This aspect is equally important for Alice Barbier and JS Roques, who have stated that they take into account the ecological footprint of each of the brands they collaborate with before deciding to work with them.
A bespoke vanity unit with clean, bold lines
With all this in mind, it is no wonder that the modern vanity unit with washbasin in the main bathroom of this couple's home – with its clean, bold lines – is custom-made from Dekton. This is especially true of Strato, a grey shade with darker particles that brings realism to any décor, simulating a modern concrete surface.
Due to the busy lives of its occupants, the fact that Dekton is resistant to scratches, impact, liquids and stains is also crucial: its porosity is virtually zero. This ensures easy maintenance – just wipe the surface with a damp cloth – and long-lasting aesthetics that always look as good as new.
Cosentino's materials used in this project
Explore Similar Case Studies