Case Study
Sustainable washbasins in Mediterranean colours and modern design for the groundbreaking Superloo bathrooms
Concept Cubicle Systems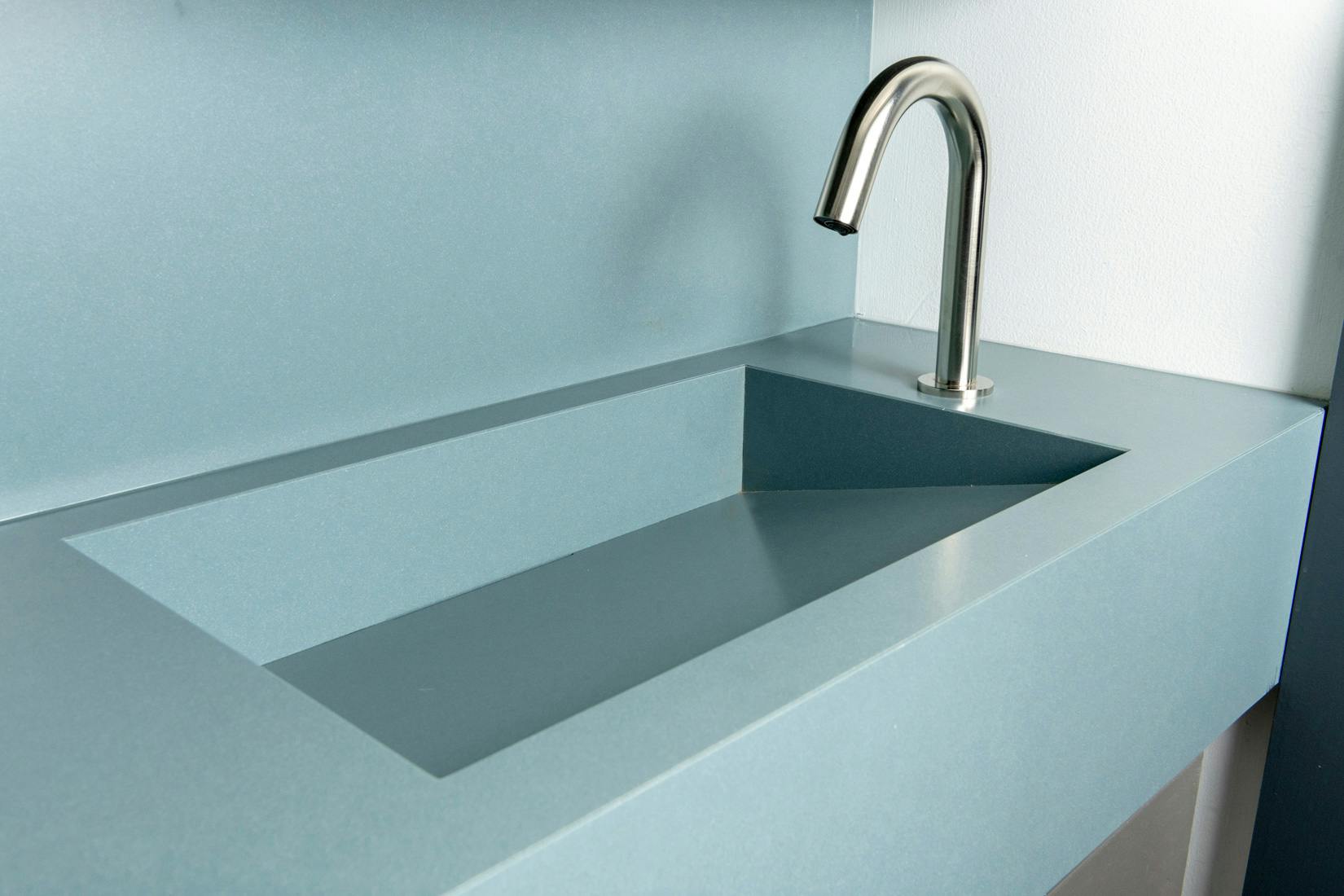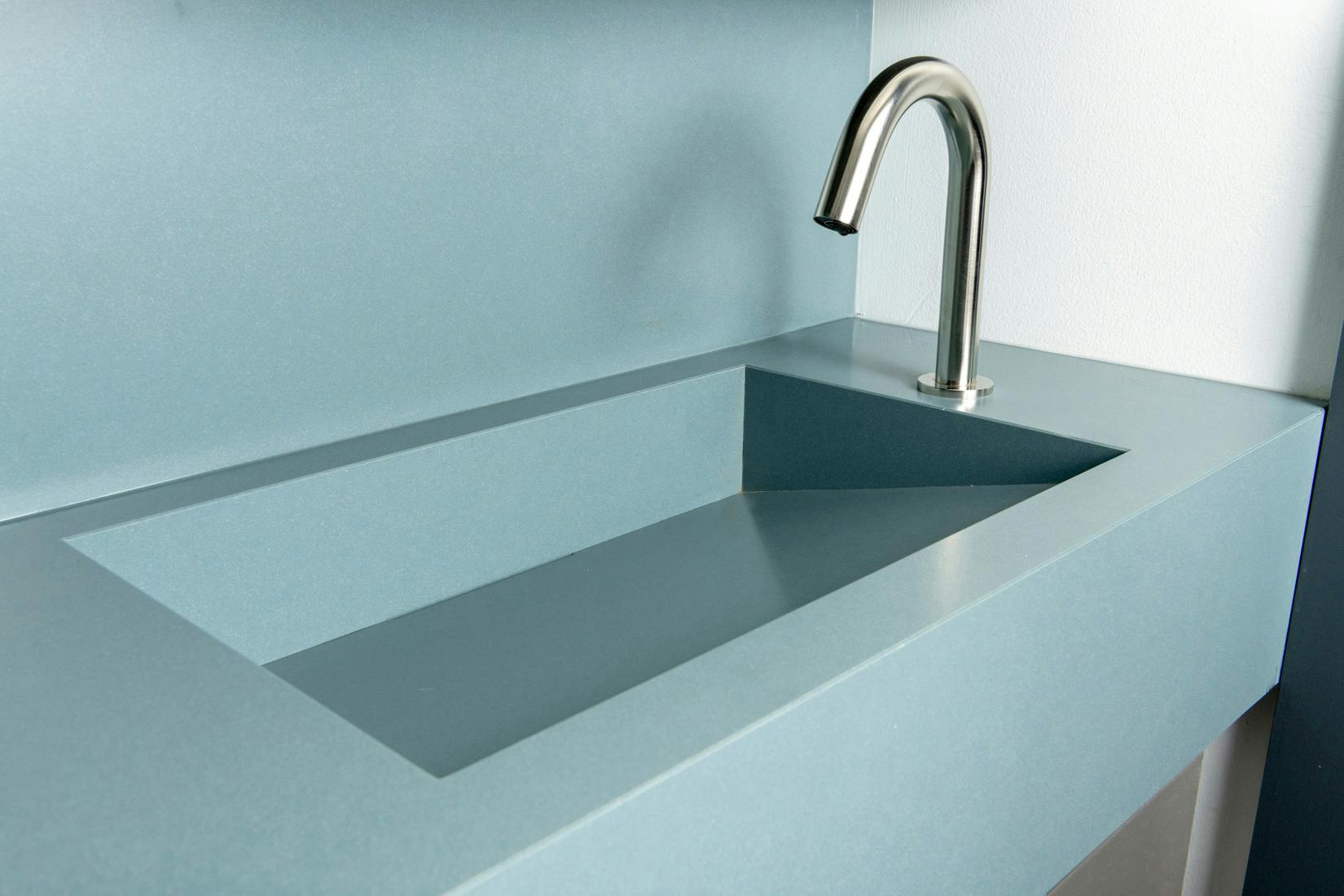 Location
Manchester (United Kingdom)
Architecture/Design
Concept Cubicle Systems
Color
Arcilla Red, Cala Blue, Posidonia Green
"According to the latest trends, integrated washbasins are becoming an increasingly popular choice when it comes to contemporary bathroom design. In this regard, Concept Cubicle Systems offers multiple washbasin options, including an elegant drainage system, facing front, side or centre", explains the renowned Manchester-based Material Source Studio.
It is precisely there, in the Superloo installation, where it is possible to see some of the new models from the Sunlit Days Vanities collection, a new series of bespoke washbasins in bright trendy colours that has been developed by Concept Cubicle Systems in collaboration with Cosentino.
But, what is Superloo? Developed by Concept Cubicle Systems, Superloo is a self-contained, single-occupancy toilet cubicle that include a toilet, hand-washing and hand-drying facilities. In addition to their striking colours and sleek, modern design, these bathrooms stand out for offering maximum privacy to users in a gender-neutral environment, making them perfect for commercial environments.
Sunlit Days, the most sustainable ultra-compact surface available on the market
Cala Blue, Posidonia Green and Arcilla Red, three Mediterranean-inspired colours of the Sunlit Days by Silestone collection, are the stars of the Superloo washbasins. This Cosentino series is the first carbon neutral collection within the industry of quartz surfaces and engineered stone.
Sustainability is achieved by manufacturing Sunlit Days surfaces with 100% renewable energy and 99% reused water. In addition to this, Cosentino offsets any additional emissions through various UN-backed voluntary offset projects.
Furthermore, the Sunlit Collection is manufactured with HybriQ+ technology, which blends quartz, other premium minerals and recycled glass to create deeper colours, textures and finishes. Each slab uses a minimum of 20% recycled materials, ensuring that the Sunlit Days collection is a truly environmentally friendly solution.
A fresh, new look thanks to Sunlit Days
Claire Long, interior designer at Concept Cublicle Systems, fell in love with this collection, whose description reads as follows: "Sunlit Days is a journey through light and colour, with a fresh style and Mediterranean tones, inspired by human values and simple and profound ways of living".
She says: "The rich mineral tones of nature have an impact on the colour selection of the new Sunlit Days collection: Arcilla Red, a striking yet soft earthy red that evokes a warm and welcoming feel. Cala Blue, an elegant and plain blue colour, beautifully soothing and connects us to the earth. And Posidonia Green, exuberant and cheerful; its fresh tone conveys a sense of well-being", she explains.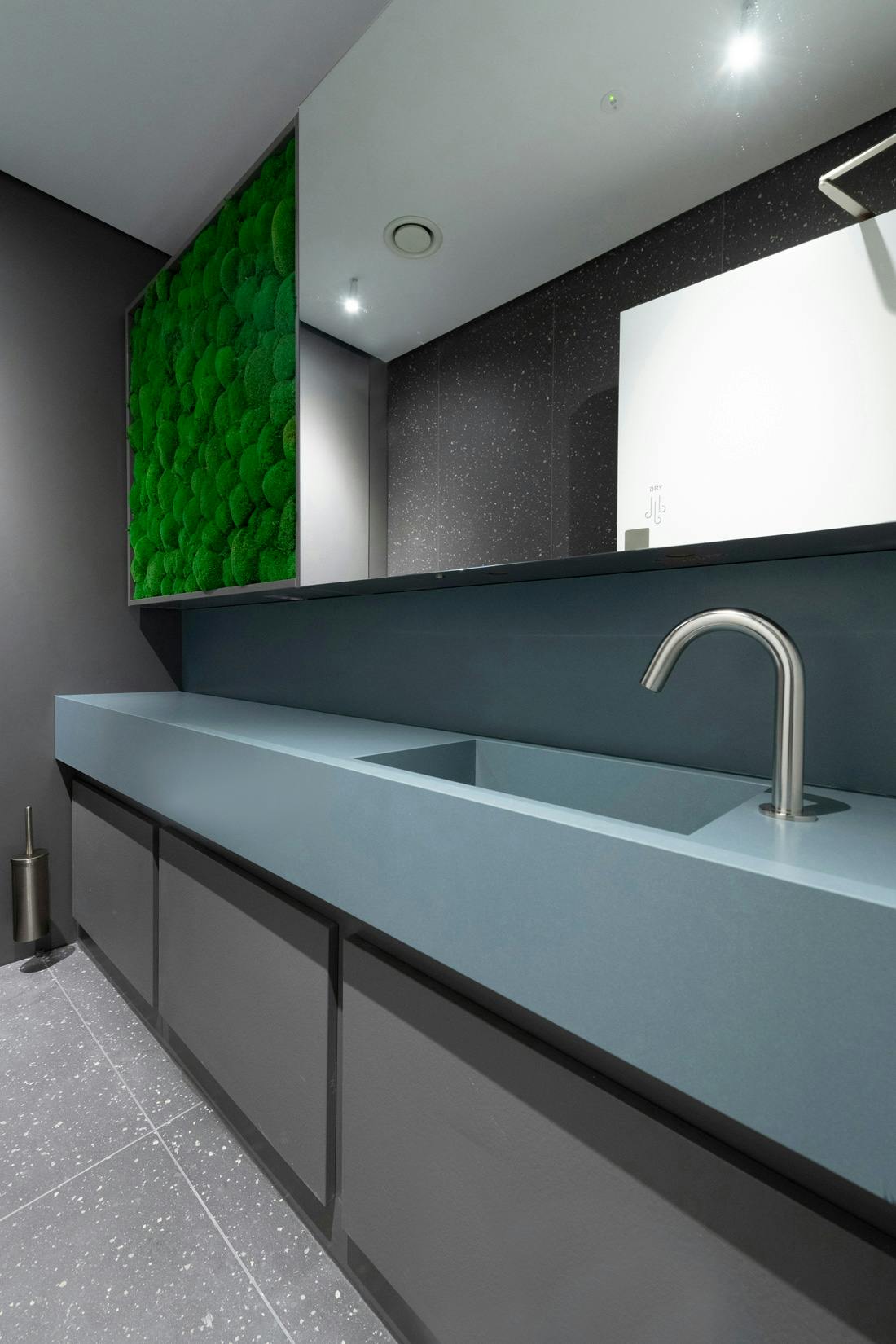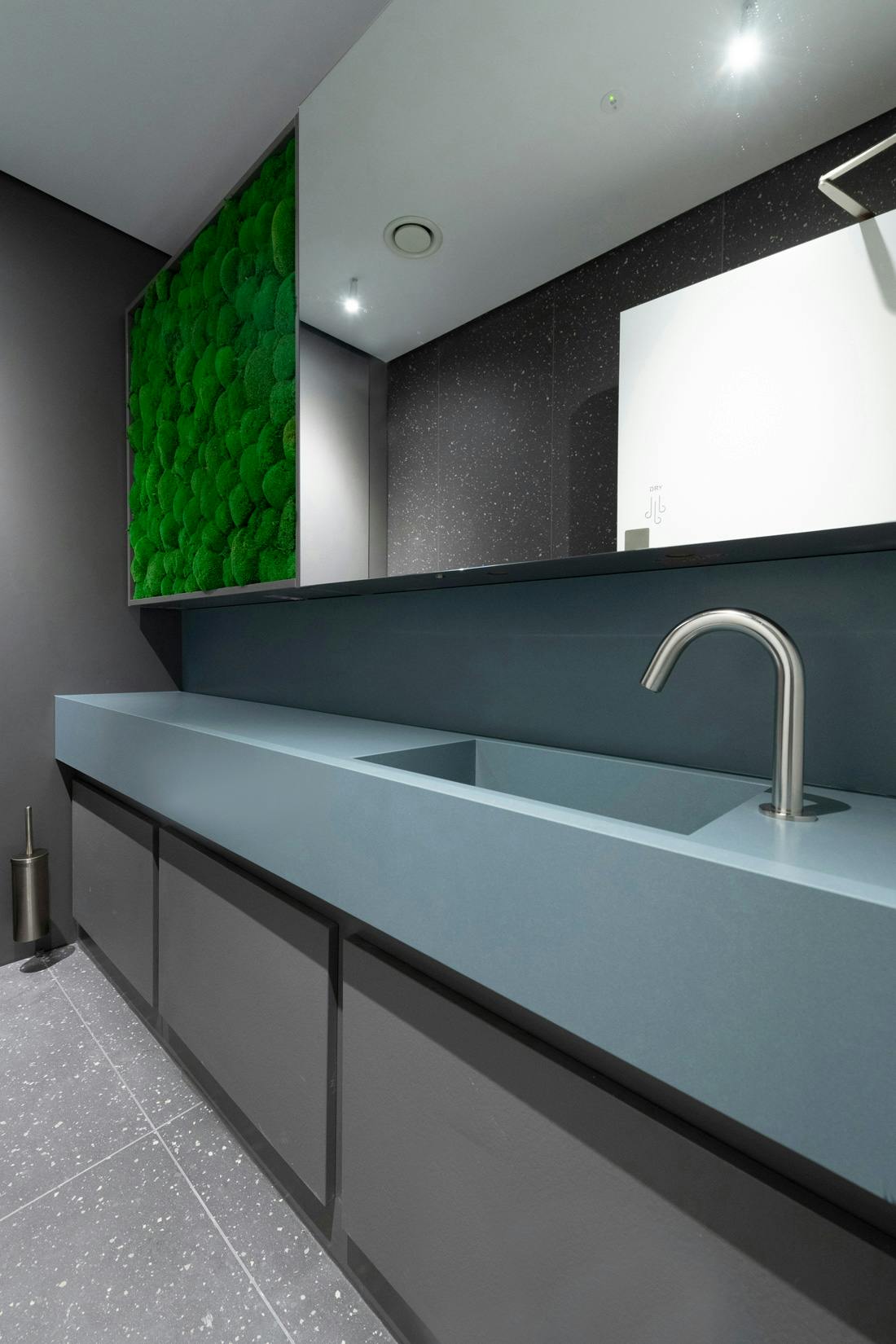 The washbasins of the future, available today
All these colours have been used in the new cubicles, designed by Concept Cubicle Systems and custom-built to customer requirements using advanced manufacturing techniques. This has resulted in sleek, minimalist, modern, ultra-hygienic, easy-to-clean, one-piece integrated washbasins that, according to their creators, are ideal for retail, commercial and residential projects alike.
"Our Sunlit Days Vanities collection, developed in collaboration with Cosentino, is the culmination of a myriad of advantages in form and function, and has been designed to meet the practical and design needs of the contemporary bathroom environment, here, now and in the future", Concept Cubicle Systems concludes.
Cosentino's materials used in this project
Explore Similar Case Studies