Case Study
Tables with Dekton Bergen for coffee lovers in a cozy Emirati space
C'est ici Design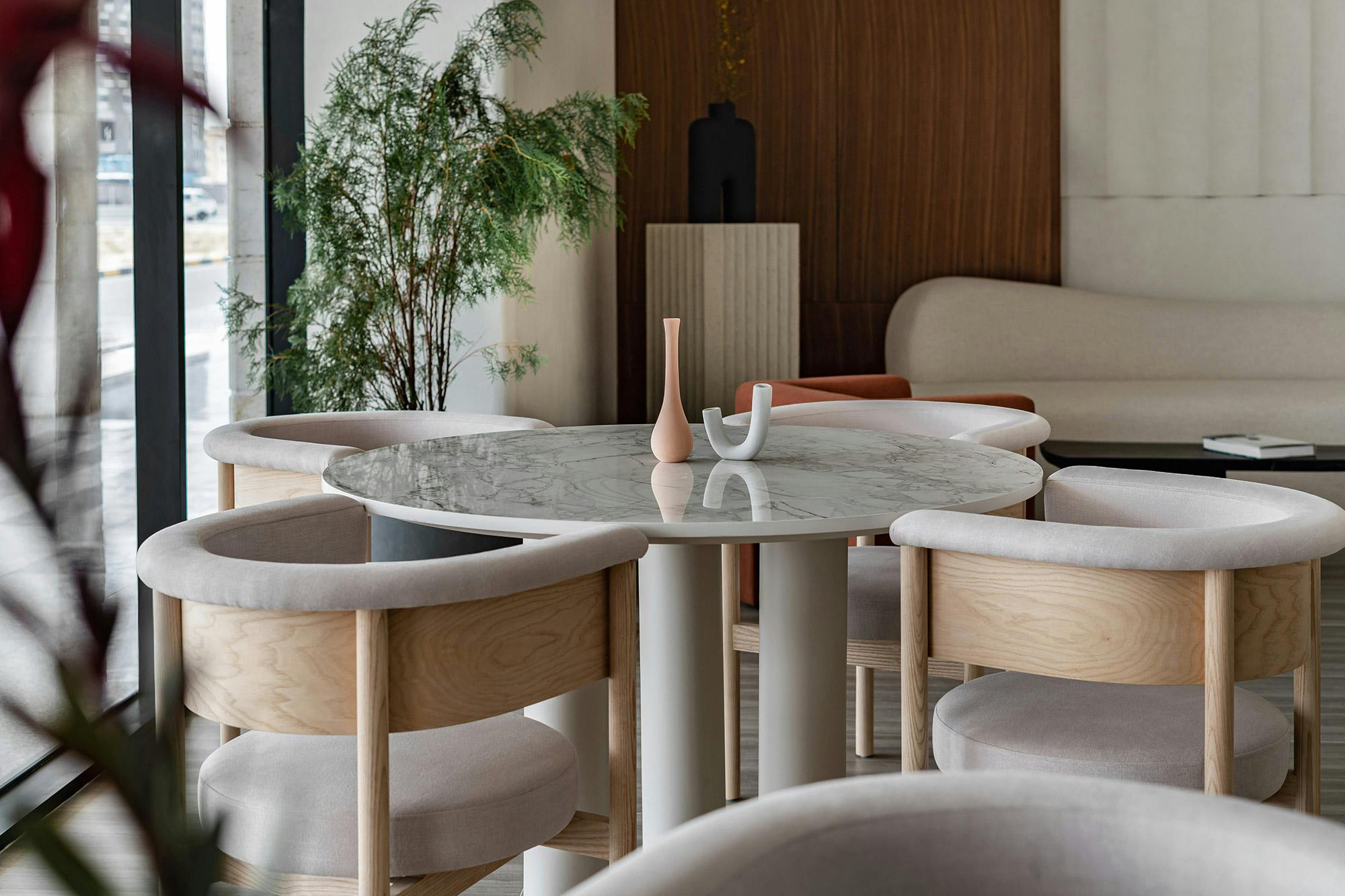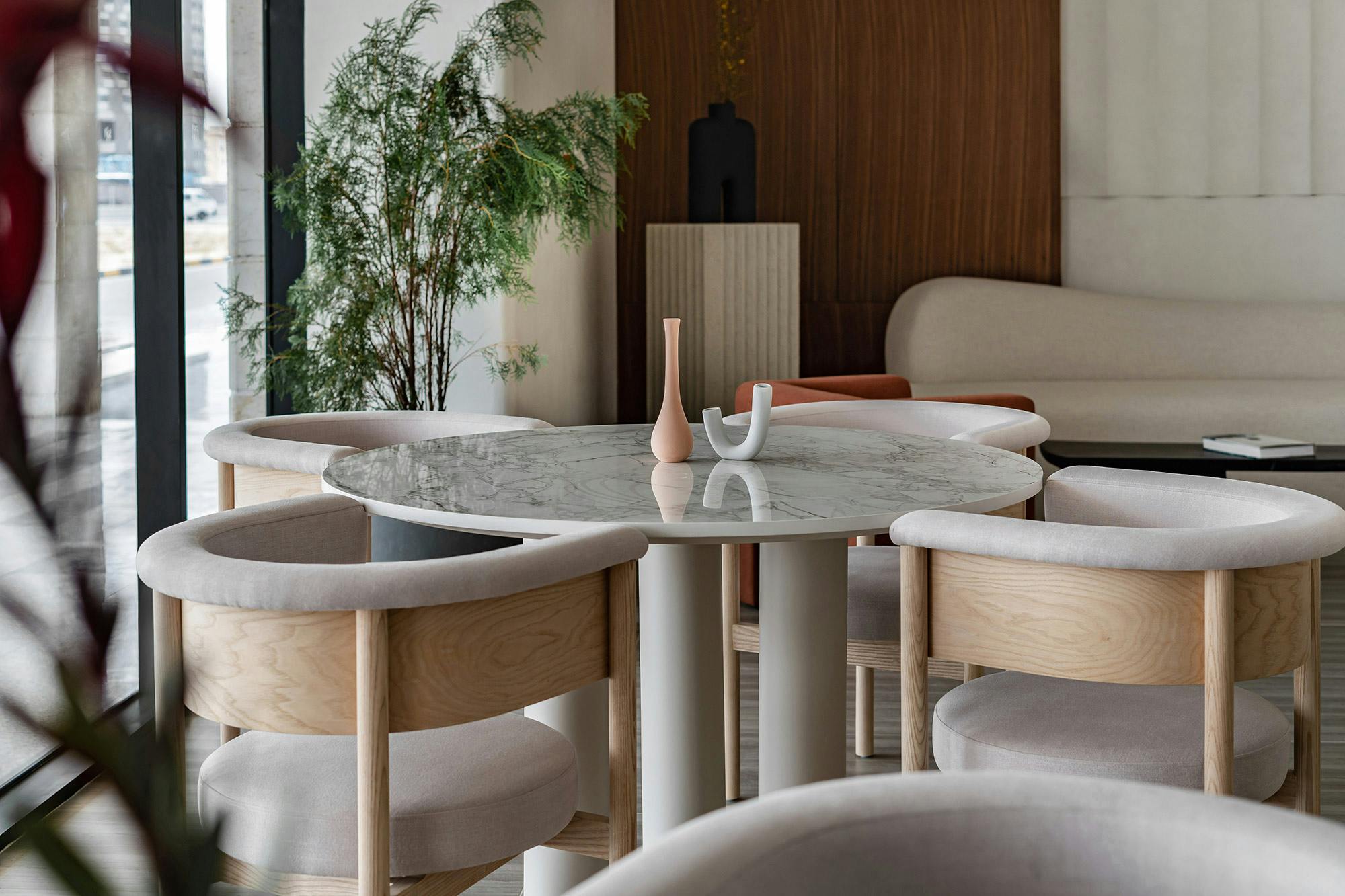 Contractor, Fabricator, Installer
Falcon Interiors, Royal Emerald Stone
Architecture/Design
C'est ici Design
The House, a 285-square meter coffee studio in Sharjah designed by Inter-disciplinary design firm C'est Ici, was created as "an antidote to our fast-paced, on-the-go culture." A dream project of Emirati barista, Mansoor Al Omani, The House is the only café of its kind in the Emirate dedicated to the art of coffee making.
Employing a minimalistic approach, C'est ici Design fashioned a youthful, upscale studio that speaks warmly of the client's deep knowledge and passion for coffee.
The café has an efficient open plan and an interior design style where brutalist mixes freely with organic elements and the classic with rustic.
Everything from the spatial layout to the colour and texture palette, curation of furniture, accessories, lighting and finishes all come together to create a tranquil space where guests can immerse in the storytelling and discover the journey of coffee from bean to brew.
This full-service turnkey project by C'est Ici, right from design to execution, was completed within a period of 9 months and handed over in September 2022.
Natural Portobello stone inspired Dekton Bergen was the material of choice to clad the café's bespoke round tables. Perfectly matching the neutral color palette of the interiors and the rich variety of materials from travertine to wood, rough plaster, stone and limestone, Bergen brings an indisputable elegance to the space.
"Dekton Bergen was our preferred engineered stone for this project because of its looks and how it complements the interior style and décor. It's also long lasting, durable and practical. Even after hundreds of hot coffees and spills it will remain impeccable."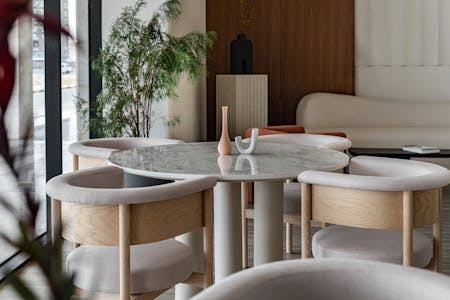 Monica Arango
Founder and Creative Director, C'est ici Design
Cosentino's materials used in this project
Explore Similar Case Studies