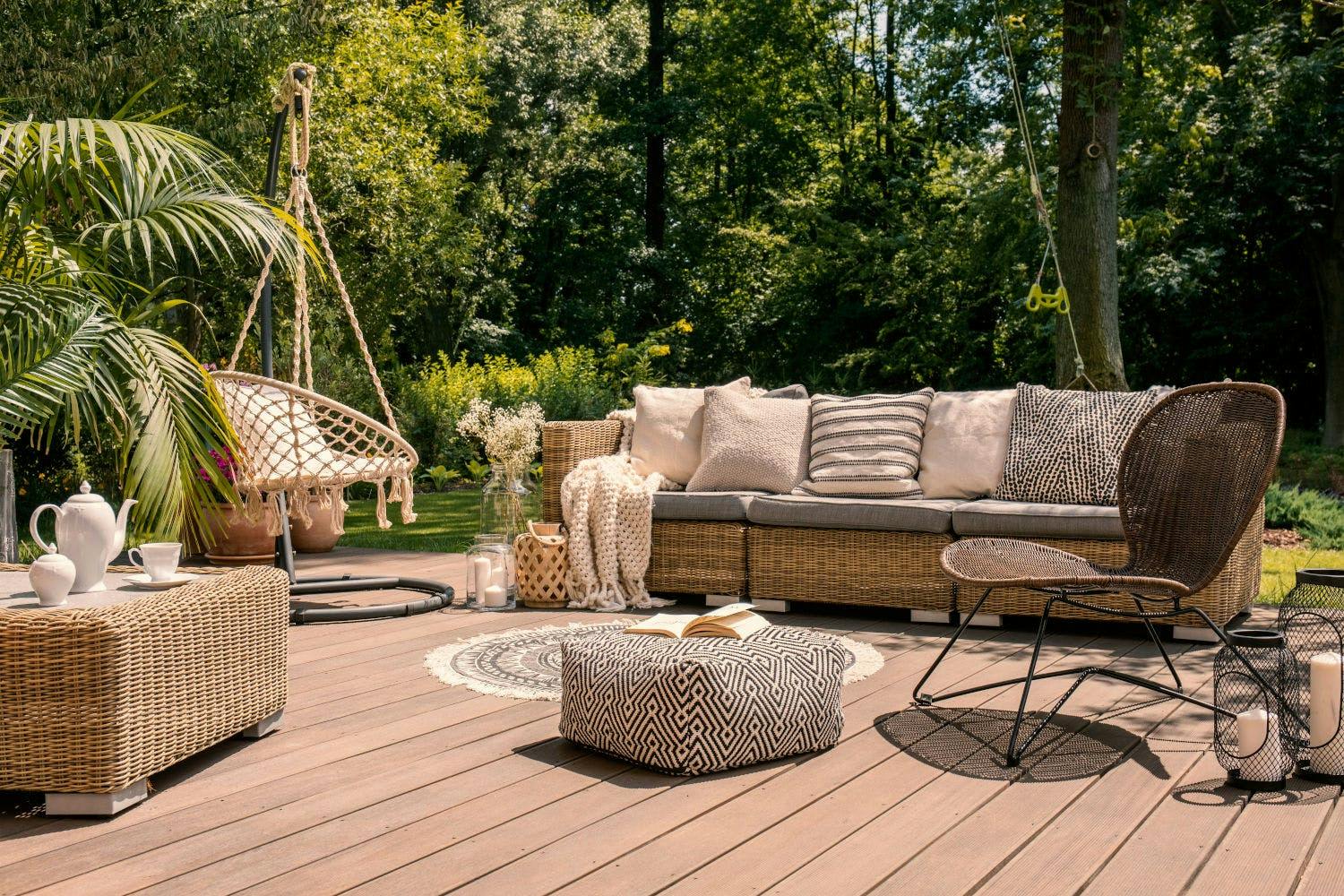 Terraces: the protagonists of a summer at home
If there is one thing that lockdown has brought to the fore, it is the privilege of having a terrace, porch or small garden. Any design feature of our home with a view of the outside can become a window to the world, where we can sunbathe, do sport and let the children play. It is also the perfect place to practice gardening, hold meetings with friends and curl up to look at the stars or enjoy a good book. The terrace is, in many cases, an extension of the living room and the prelude to a good summer.
The good news is that there are decorative solutions for every taste and size, and that now is the perfect time to set up your outdoor space, whether large or small. Think of it as a possibility to invest your non-holiday money in a terrace to remind you of paradise, because with the right decoration, you can live a dream summer at home.
And here are our three decorative proposals for balconies, bay windows, terraces or porches, depending on your space and budget available.
1. THE PERFECT BREAK FOR THOSE WITH SMALL BALCONIES AND TERRACES
If you live in the city centre it is very likely that your balcony or terrace is really small. Therefore we recommend you clear the terrace and use hanging planters. This way, you will enjoy a green view and avoid overlooking neighbours, without diminishing your small "living" area.
The ideal furniture is a folding table and two chairs. Wrought iron designs inspired by French brasseries are very chic, can withstand the weather and are visually light. Put a couple of nice striped cretonne cushions on the chairs and a small plant in the middle of the table. And voilà, your little corner in the sun is ready! If you have the possibility of installing an ecru coloured awning, it will protect you from the sun and also provide extra privacy.
2. MEDIUM SIZED TERRACES TO GIVE YOUR HOME A BREAK
If you have a standard sized terrace, you will probably have to choose between a living area and a dining area. Think about your habits and which space you would get the most from. We recommend a cosy living area, with a coffee table where you can have a snack. You can also have other side tables and chairs that can be used as and when required.
Our suggestion is a chaise longue or a corner sofa with integrated tables. Designs in rope or treated wood are very elegant and allow multiple combinations of colours and prints for the seating. If your terrace is totally open, go for other designs in synthetic fibre.
3. LARGE SIZED TERRACES FOR THE LUCKY ONES
Decorating a large terrace does not require so much imagination. Choose a good flooring material such as Dekton, that unifies the space and visually connects the terrace with the living room. Dekton is perfect for outdoors and Dekton Slim is ideal for covering your terrace furniture, with an ultra-light thickness of 4 mm.
The most important thing when it comes to large spaces is to properly define the different areas, creating a place to hang out, one for meeting and another for sunbathing. Go for furniture that goes well together, avoid those that look the same, so not to create a boring and monotone space. Use plants to define spaces and make sure that chairs and sun loungers are stackable for storage when the harsh winter arrives.
Let's get down to work! The days are long and it's beginning to smell like summer.