Top Homes
The cement look and extraordinary durability of Dekton Kreta were a lifesaver for this seaside project
YUME Architects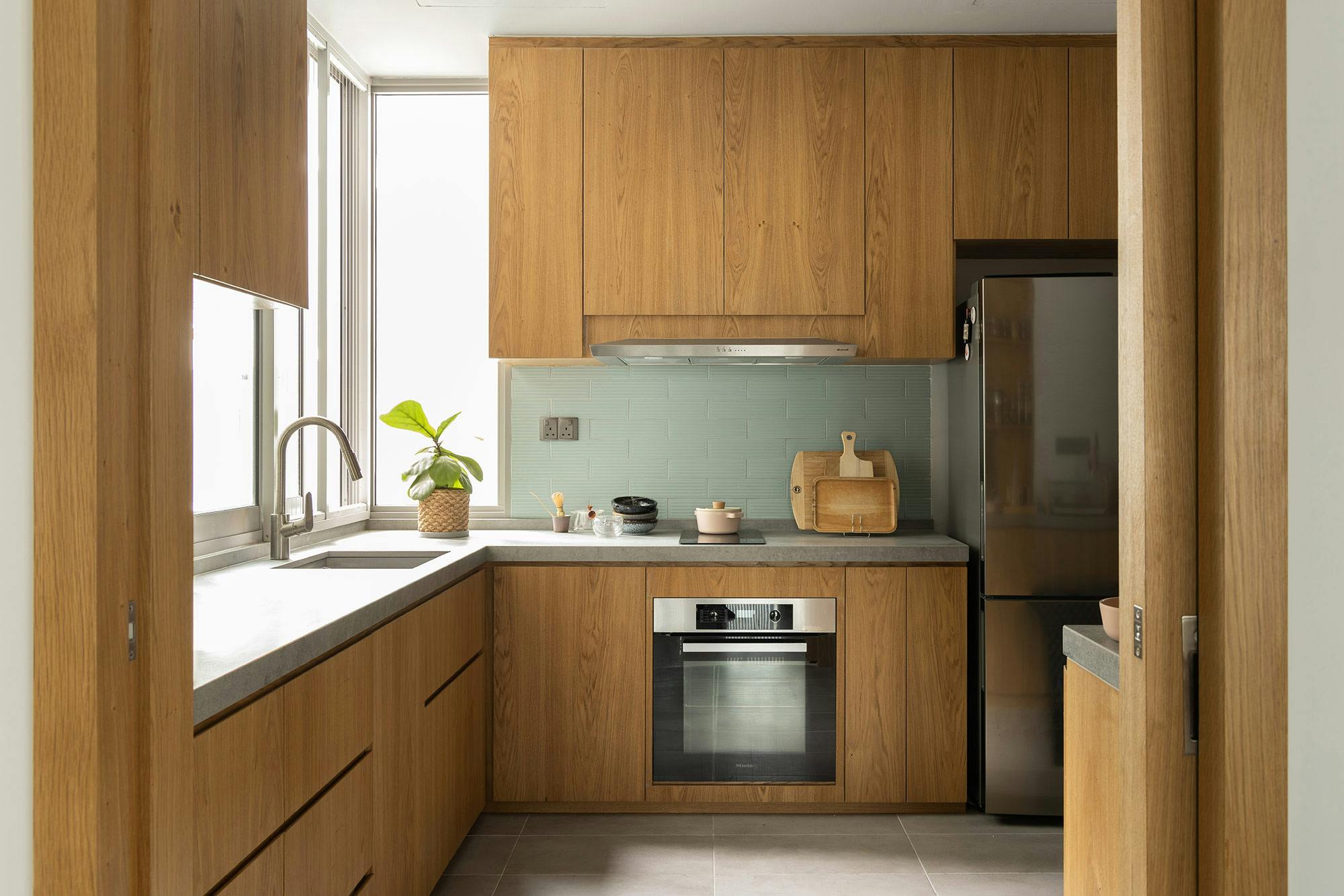 Location
Sentosa Cove (Singapore)
Fitter
YELLOW BOOTS Pte Ltd
Architecture / Design
YUME Architects
Application
Worktop, furniture
Award-winning architecture studio YUME Architects was responsible for the transformation of a nondescript seaside flat into a home full of light, character and warmth. And to achieve this, they paid particular attention to the proximity to the sea, choosing materials able to withstand moisture and salt corrosion.
"The choice of materials was as important as it was difficult. The customer wanted a rustic look, so the materials were key to achieving a rural and cosy, yet modern and updated look. All the textures and colours of the materials had to come together to achieve that perfect balance. As the project was located by the sea, we also had to pay special attention to the durability of the different elements", the studio says.
A cement-free industrial look thanks to Dekton Kreta
The most challenging part was dealing with a very specific demand from the new owner, who wanted the industrial look of cement for his new home. "The customer wanted to use raw cement for the worktops and vanity units. However, we could not recommend its use, as this material stains easily in wet areas subject to heavy use. Therefore, we needed to find a material with the genuine look of cement and, at the same time, high durability. I think Cosentino more than met both requirements", the studio further says.
To meet the challenge, the studio opted for Dekton Kreta, an ultra-compact stone inspired by traditional cement floors that evokes a sense of serenity. Its design is homogeneous and restrained, although it includes darker or lighter areas depending on the density of the pattern. In addition, its matt texture and grey shade go perfectly with any type of decoration and make it perfect for all kinds of applications, while its extraordinary resistance – it withstands stains, scratches, moisture, corrosion, impacts and extreme temperatures – makes it a highly functional material.
"We love its design. It's genuine and sophisticated. Its quality and durability give us great confidence when using it for private projects, as these works have to be long lasting and of the highest quality", the studio says.
Dekton Kreta is used in the kitchen and bathrooms to provide visual consistency to the home
The worktops in the kitchen and bathrooms make the most of the choice of Dekton Kreta, which also gives the home a certain visual homogeneity. YUME Architects also chose bespoke furniture made of the same material and totally sustainable.
"We completely renovated the kitchen and bathrooms. We chose a range of materials – light coloured wood, Dekton surfaces with the look of raw concrete and handmade blue tiles – and used it throughout the flat, to fill it with a soft, natural atmosphere", the studio points out.
"The existing marble floors and wooden details were renovated to match the new colours used and customised furniture was designed to complement the owners' own pieces. In addition, a series of plants, paintings and ornaments decorate the flat, enhancing its unique character", the studio says finally.
Cosentino's materials used in this project