Cosentino Flagship Project
The Charles: an elegant, city-proof facade
Lord, Aeck & Sargent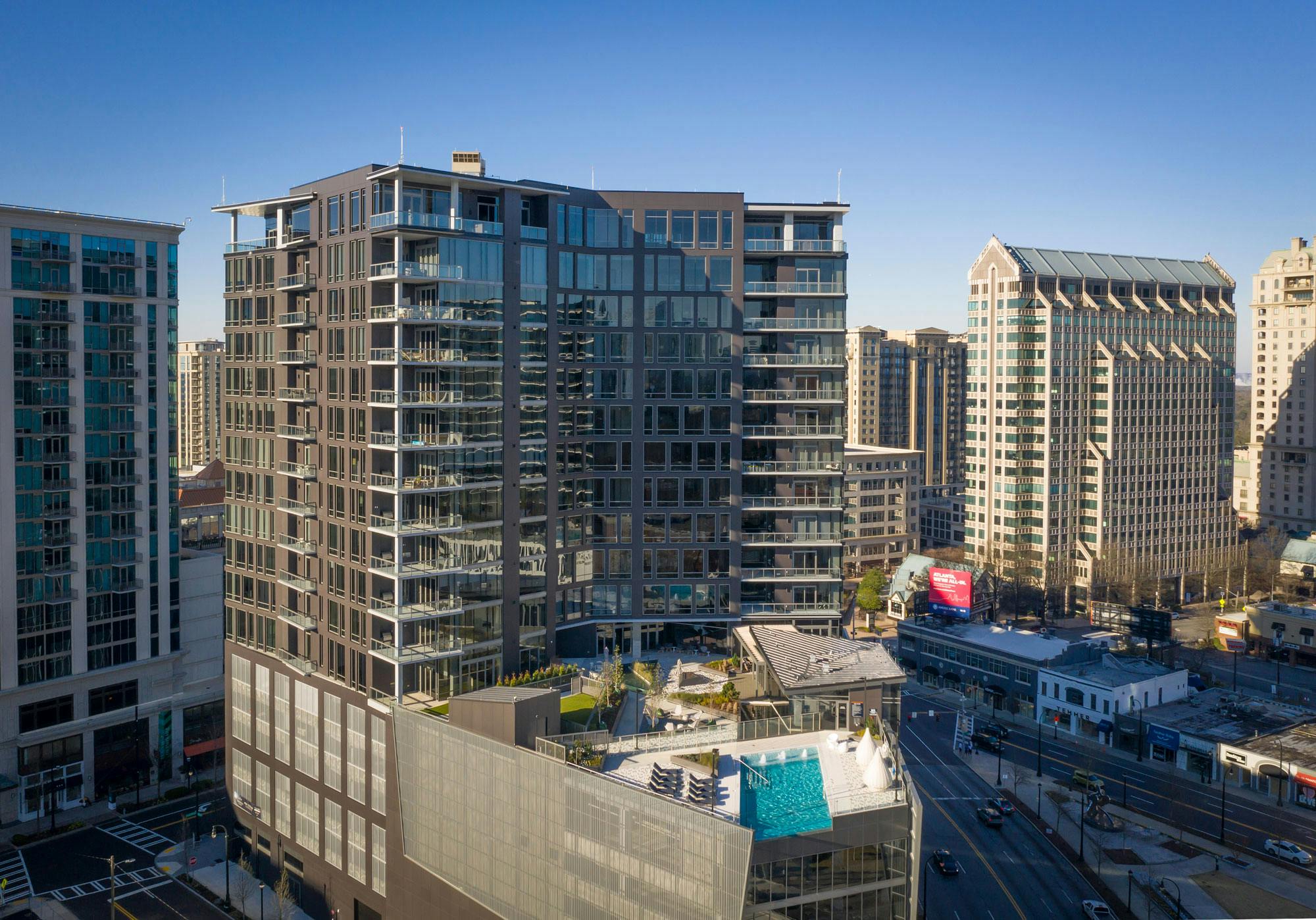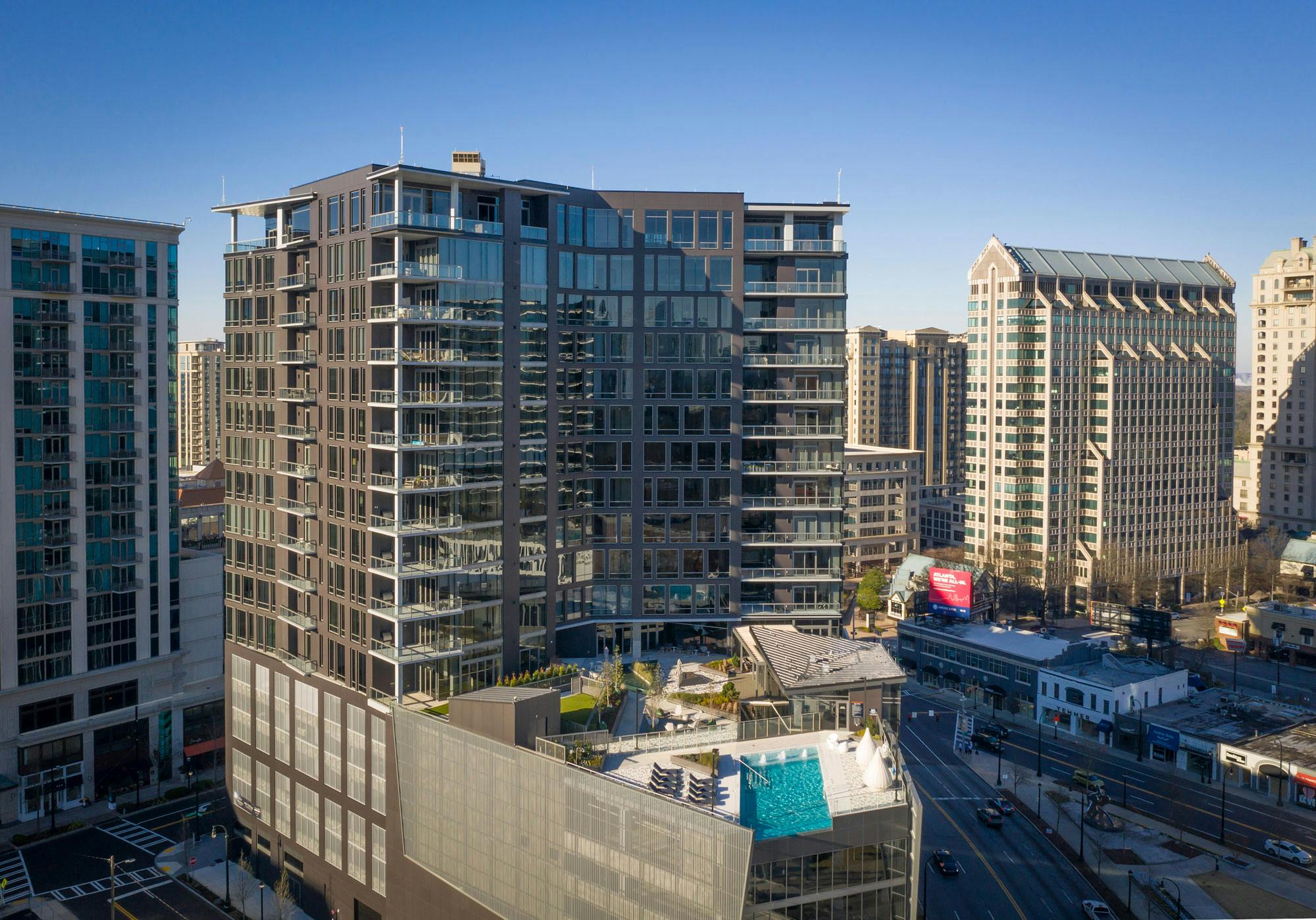 Location
Atlanta, United States
Architecture/Design
Lord, Aeck & Sargent
Design and durability go hand-in-hand
The Charles is the new residential project in Buckhead Village, one of the most attractive districts in the city of Atlanta, USA. The new building opened its doors to the public in the spring of 2019 with its "Residence Collection" comprising of 57 apartments and penthouses, which have now almost all been sold.
One of the most interesting architectural details can be seen from afar: its enormous facade is covered with 1,115 m2 of Dekton Danae on the ground floor retail space and Dekton Domoos on the 22 residential floors. The architecture studio Lord, Aeck & Sargent chose this material after analysing its versatility and resistance for the design.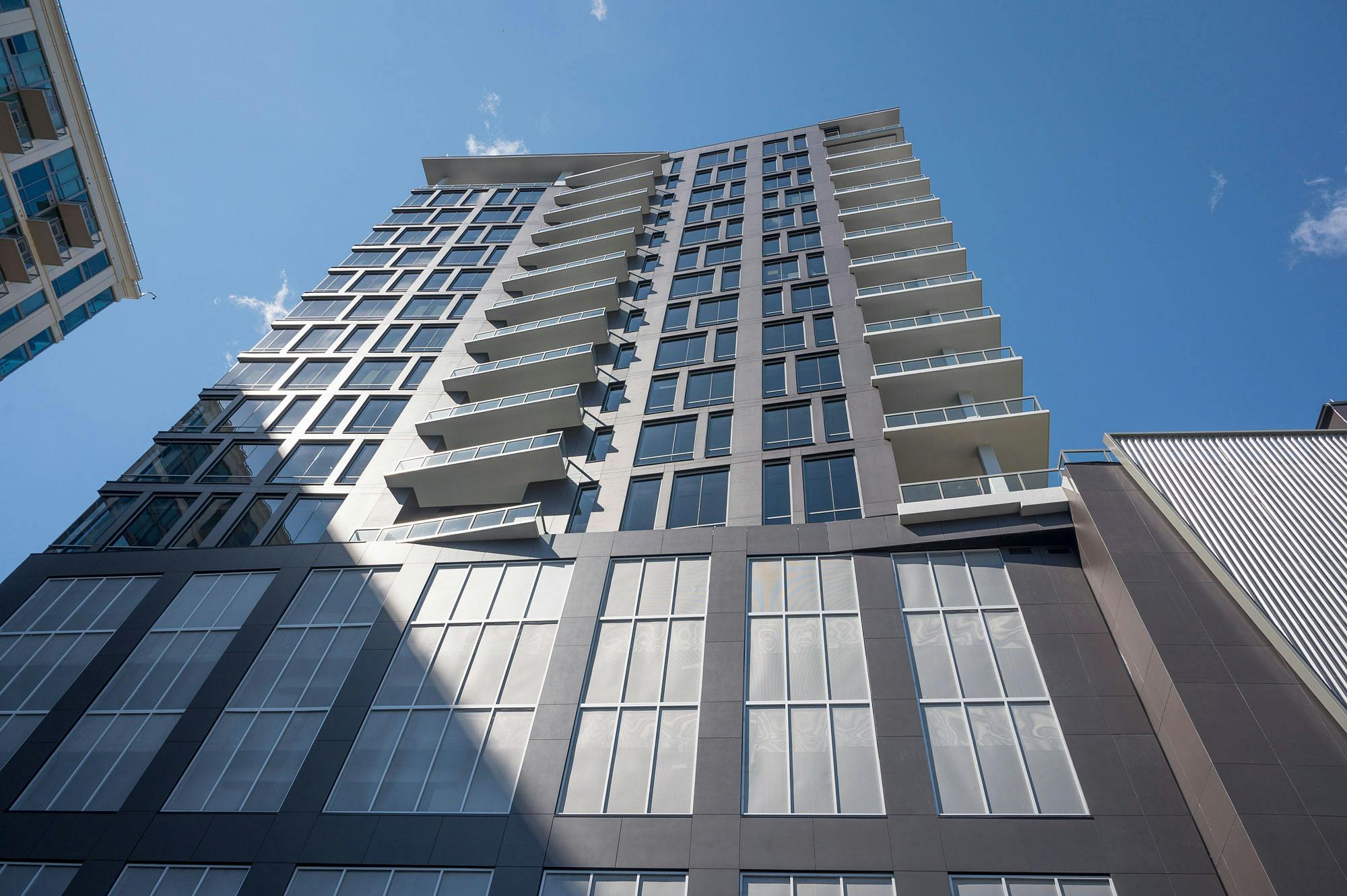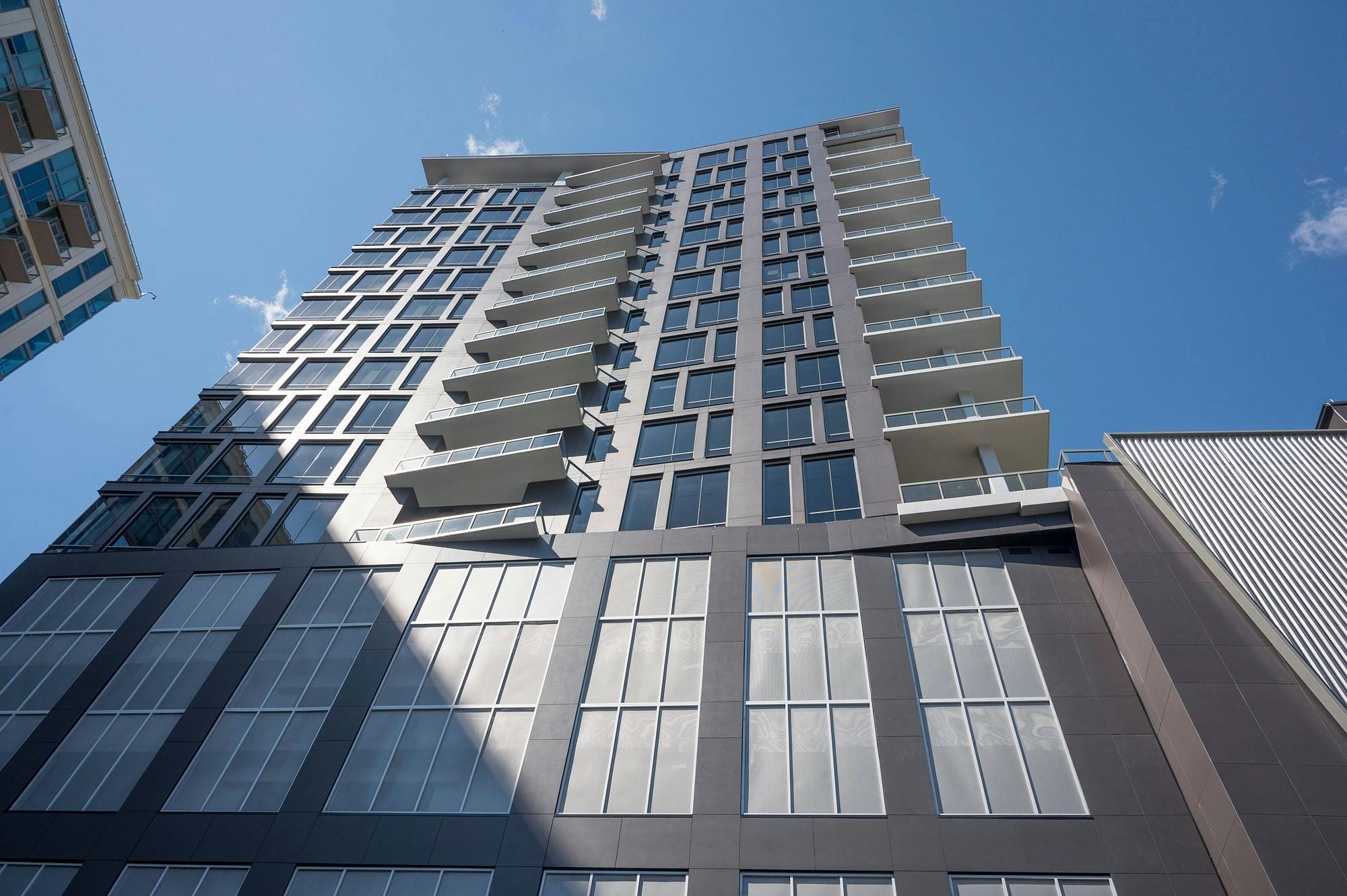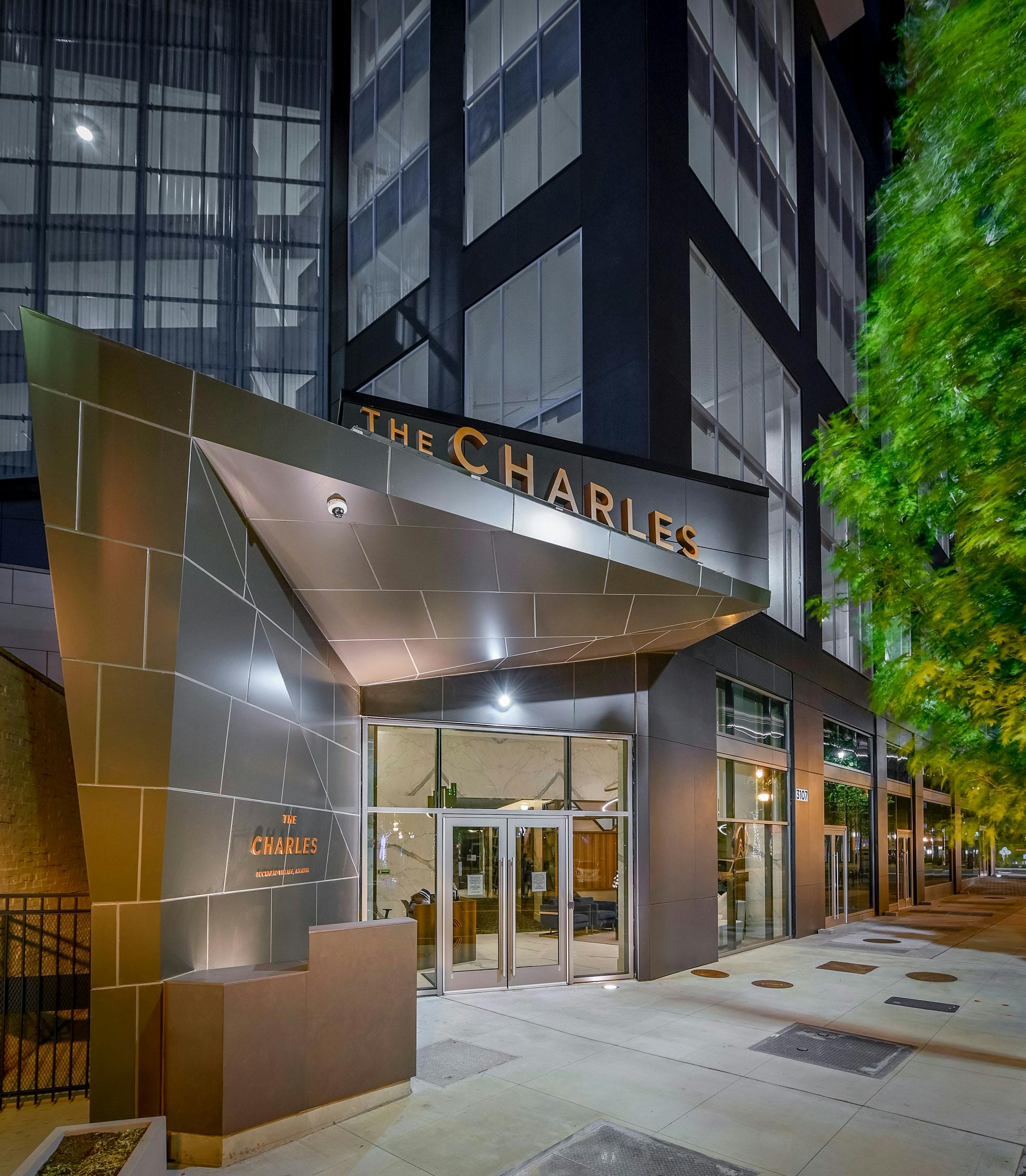 Custom-made divisions that do not detract from the features
The architect was looking for a material that would allow him to play around with dividing up the complex in different sizes and create a specific pattern for the building. This was achieved on the retail floor, creating a unique design that is also technically interesting and leaves the studio's imprint on the project.
The aesthetic was paramount in this project, which also needed a long-lasting material that was resistant to stains as well as potential graffiti, and available in a wide range of colours. The decision to use Dekton in the two different finishes enabled the architects to play around with the complex's dual purpose: retail and residential, keeping the whole building coherent.
Do you need help with a project?
Contact our specialists for advice
Do you need help with a project?
Contact our specialists for advice
"When I visited Cosentino's showroom in Coral Gables I fell in love with the possibilities that Dekton could give the building"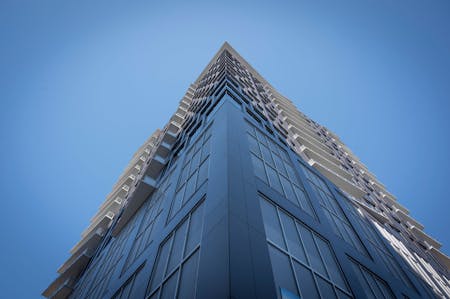 Lord, Aeck & Sargent
Architects
The material for sophisticated projects
Located opposite the Loundermilk Park, in the heart of the commercial district in Buckhead, Atlanta, The Charles is THE PLACE to live. As well as its apartments and penthouses with spectacular views over the skyline, The Charles boasts an open-air floor with facilities including an infinity pool, garden, lounge space, club area, fitness and yoga centre. You couldn't ask for more.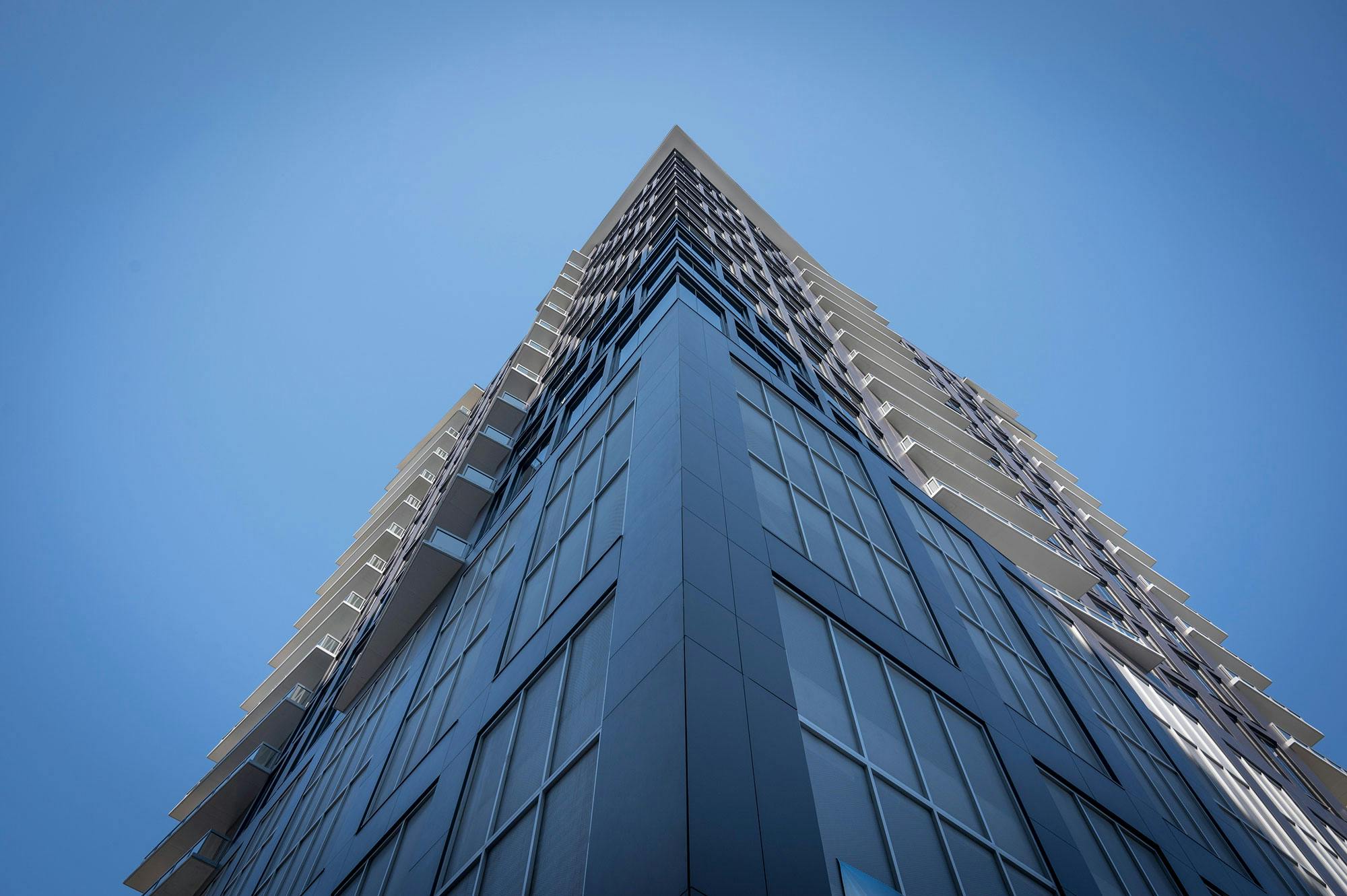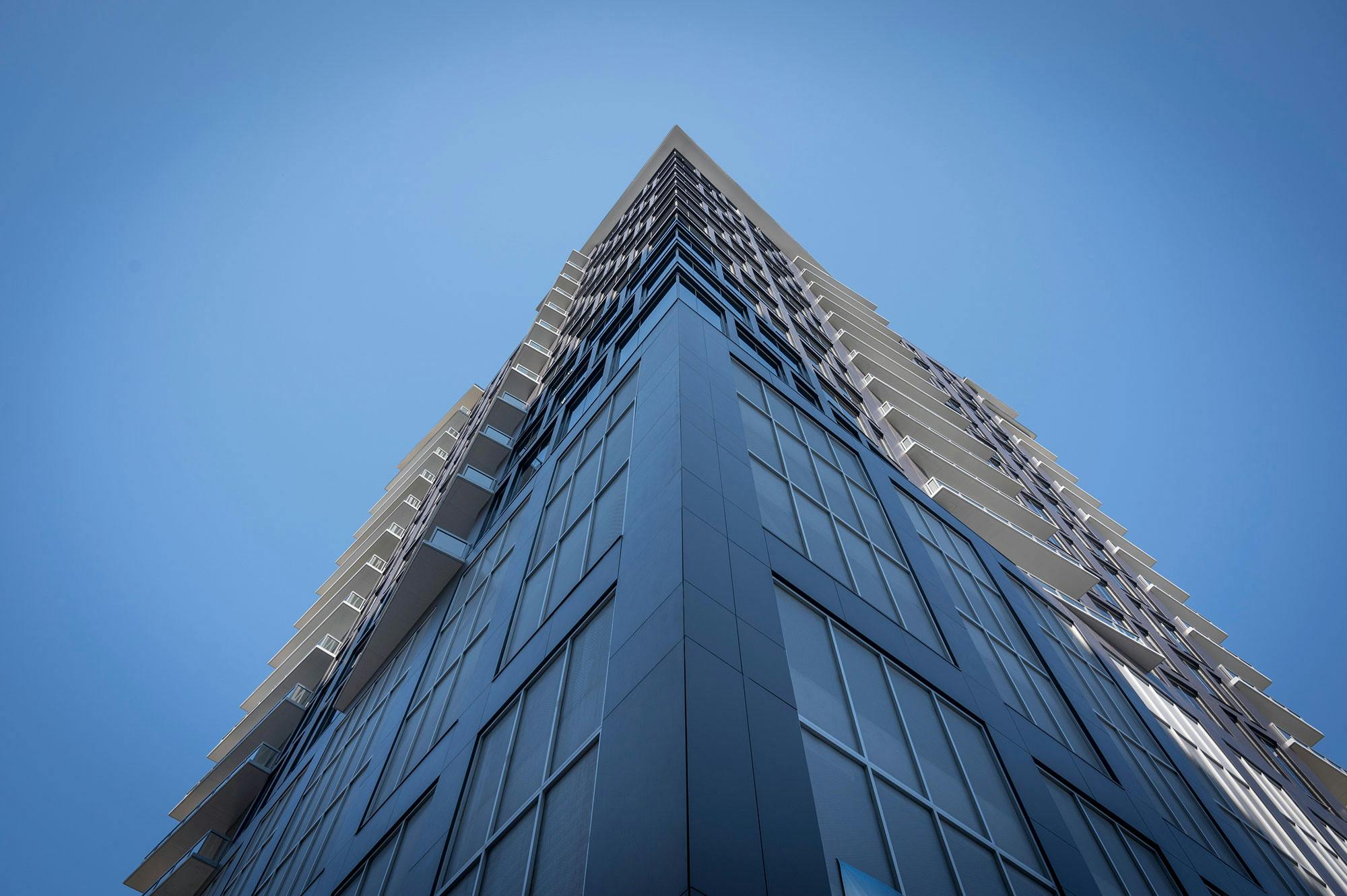 Cosentino's materials used in this project
Related Flagship projects