Case Study
The innovative interior design centre Nidum chooses Cosentino for its elegant and welcoming finishes
Feran&Hugo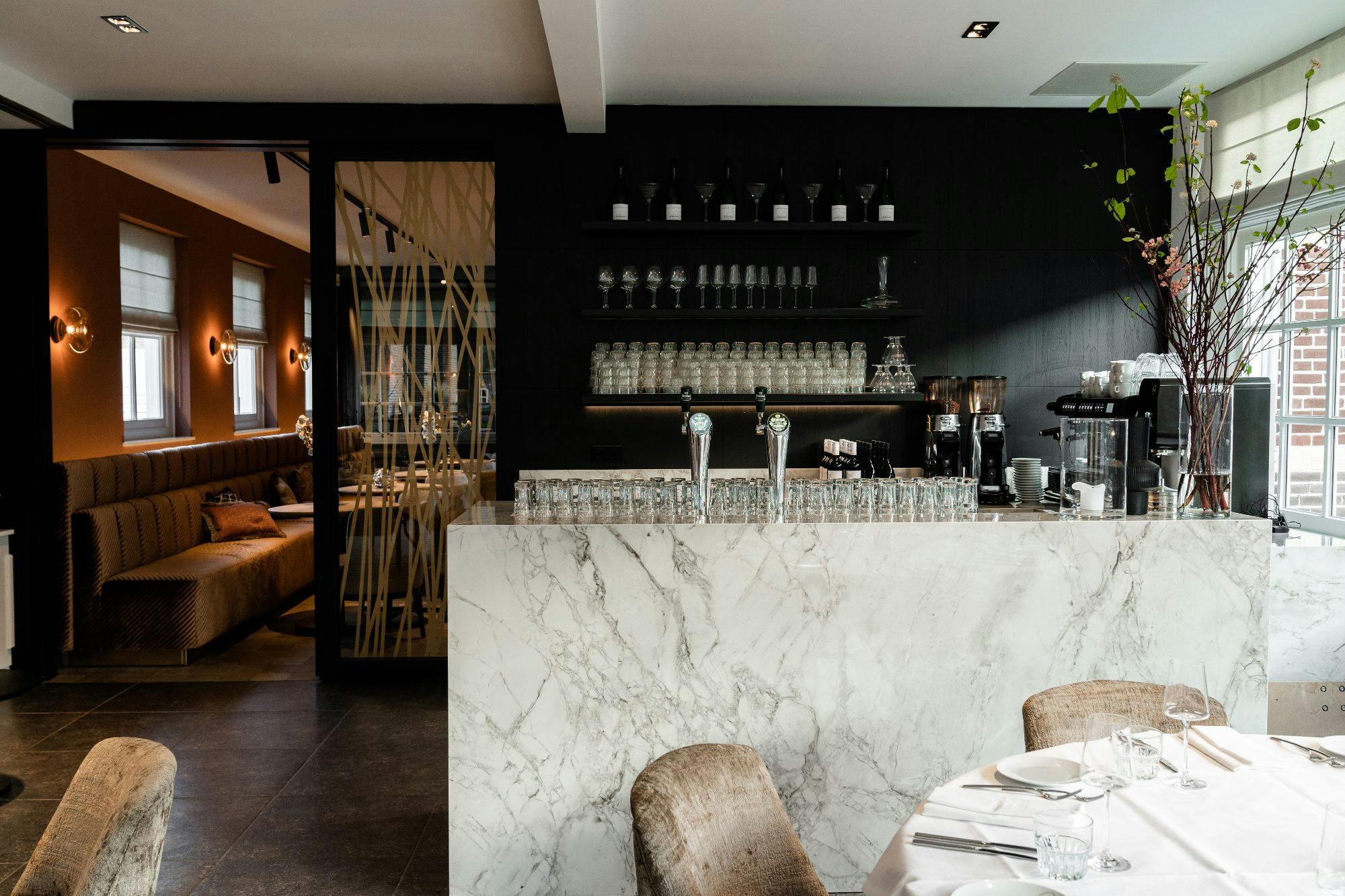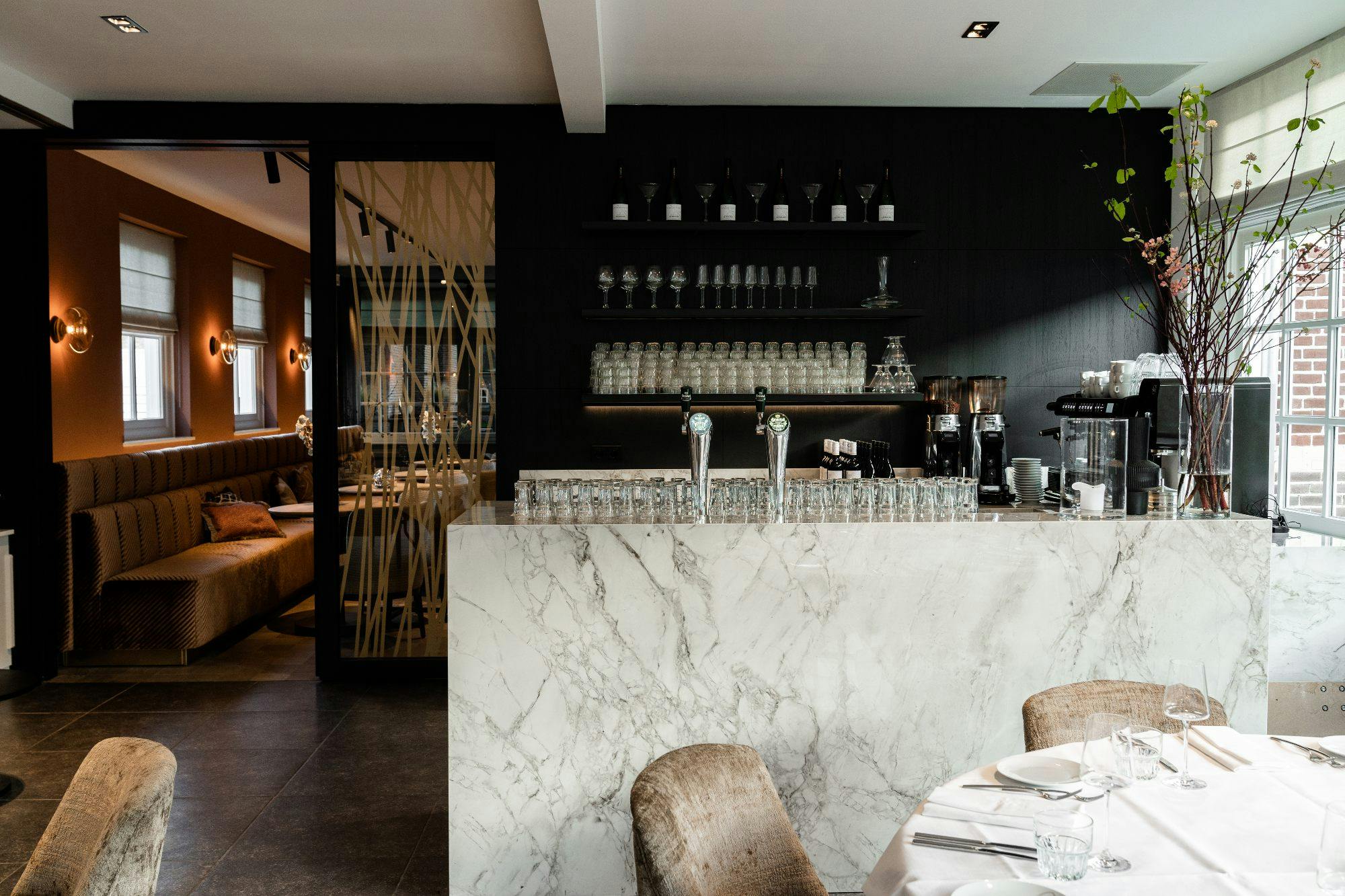 Location
Grave (The Netherlands)
Material
Silestone and Dekton
Application
Worktops, tables, claddings 
Architecture / Design
Feran&Hugo
Color
Eternal Noir, Calacatta Gold, Iron Bark | Khalo, Bergen, Kelya
Nidum is a lively and modern centre where lovers of interior design, design, art and lifestyle can enjoy showrooms, events and temporary exhibitions. A warm "nest" (that's the meaning of the Latin word "nidum" in English) where you can be inspired by shops offering innovative and thoughtfully designed objects, enjoy the delicacies of the Ovum restaurant and relax in its boutique hotel.
In this old but homely mansion of more than 4,000 square metres, which was renovated over two years after being empty for more than 15 years, is Architectenlab, a place where the best brands in the world of interior design come together to make you fantasise about your dream home. Naturally, Cosentino has a small showroom in this exceptional space, but not only that, it is also part of the design of the Nidum centre itself. 
This is thanks to Lonneke van der Weyden and Aard Keijser of Keijser&Co, a company specialising in beautiful custom made furniture. The two are behind Nidum, a project that they have worked on together with the architectural firm Feran&Hugo. This very talented team decided to use Cosentino's ultra-compact surfaces for different applications in the design of Nidum.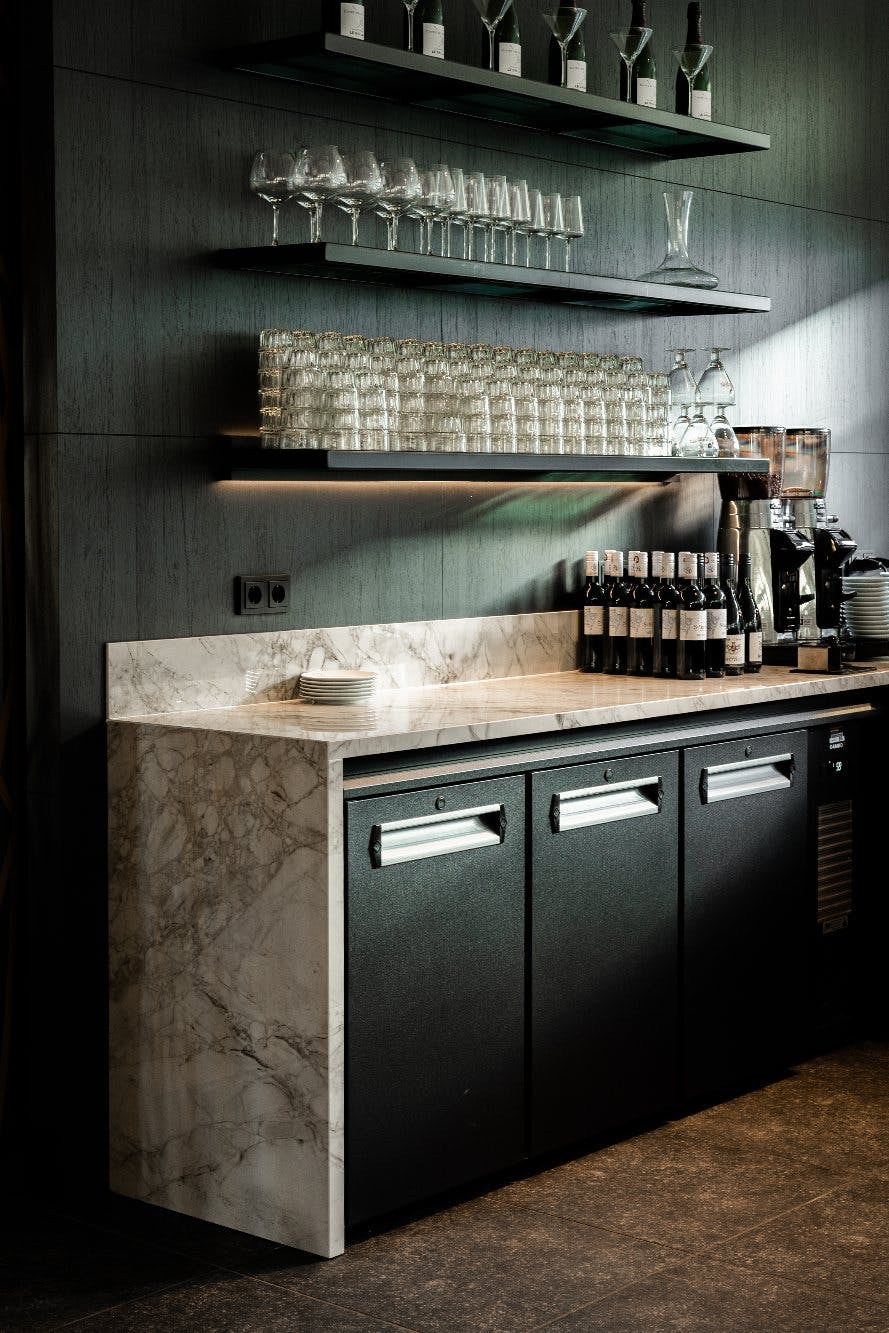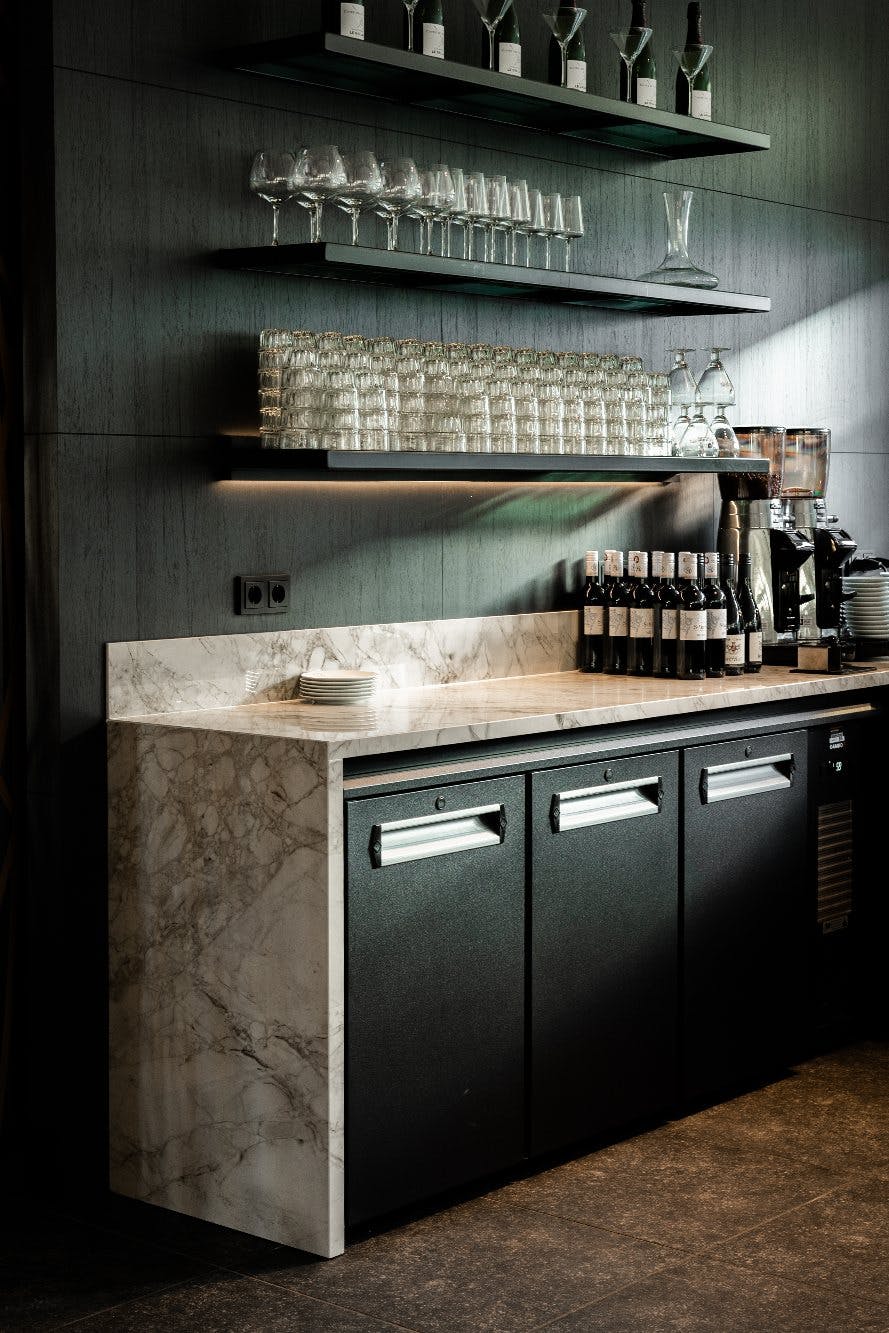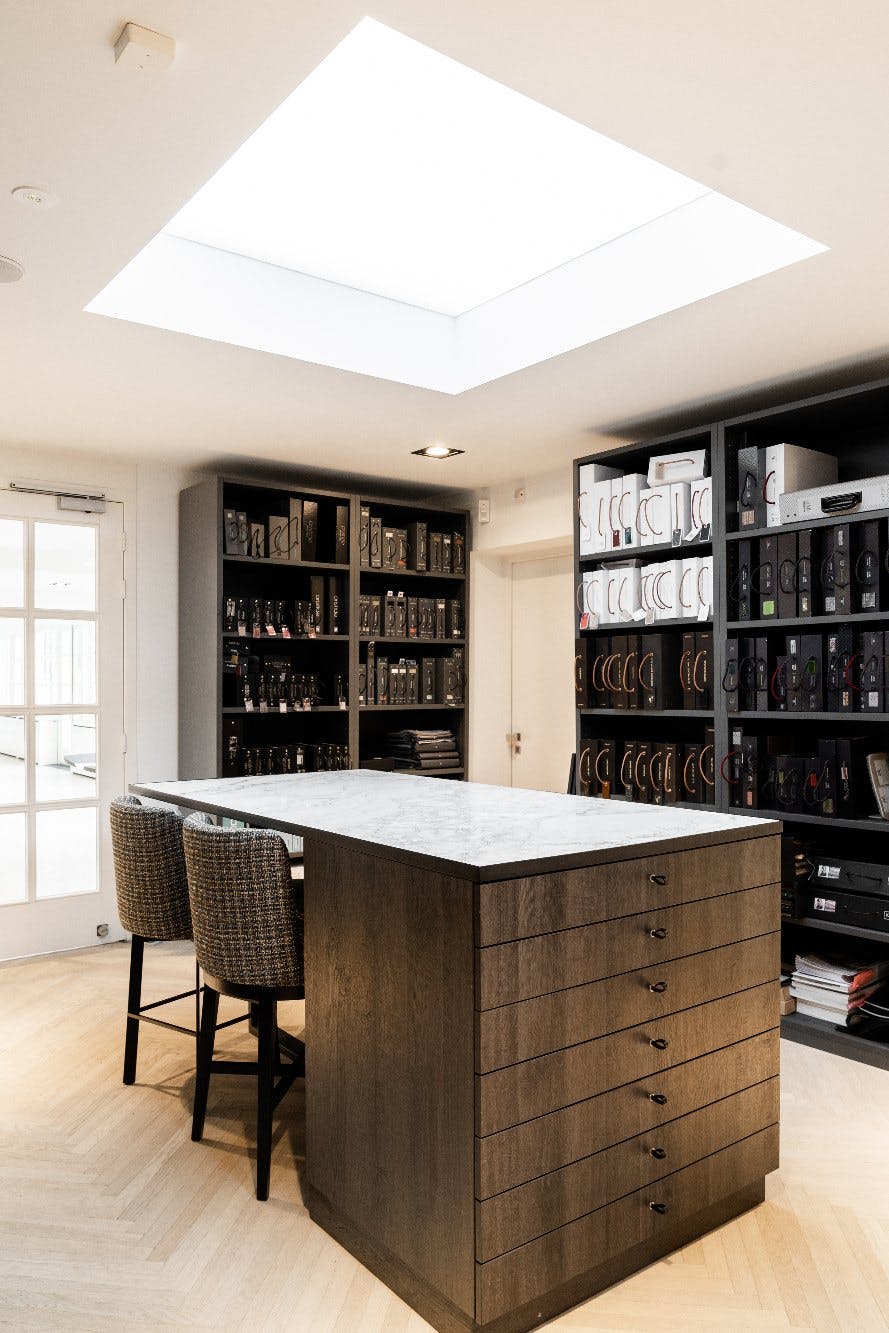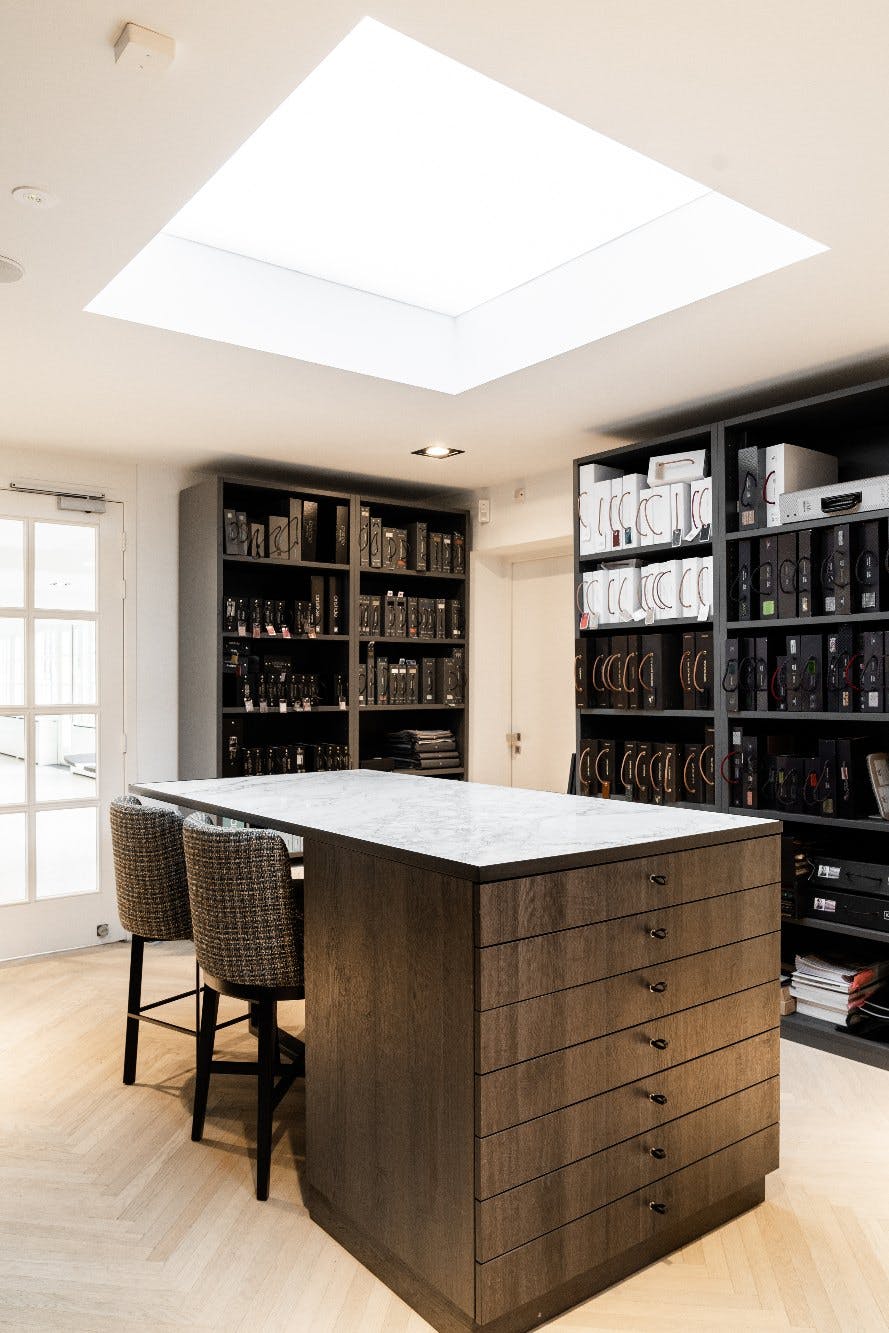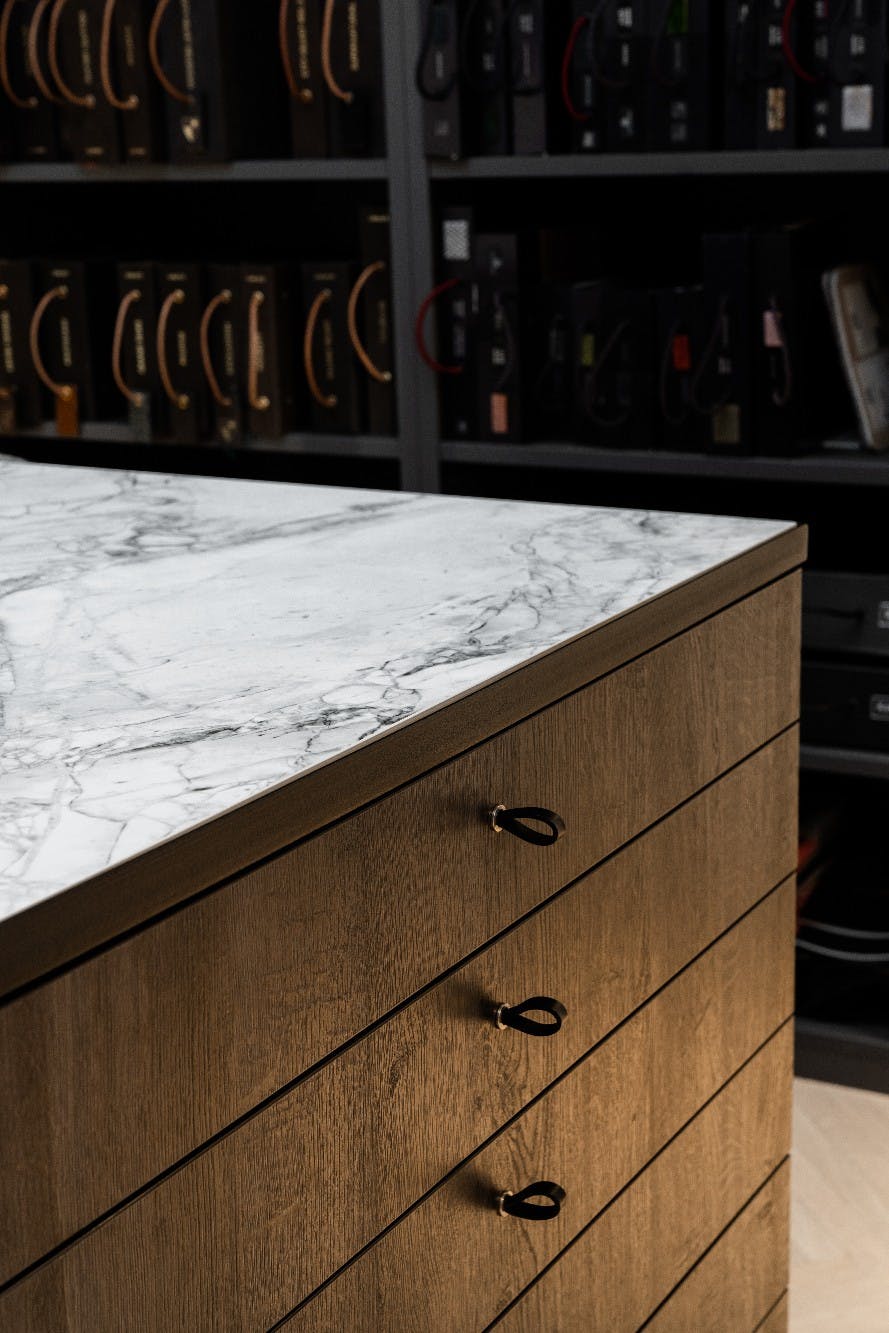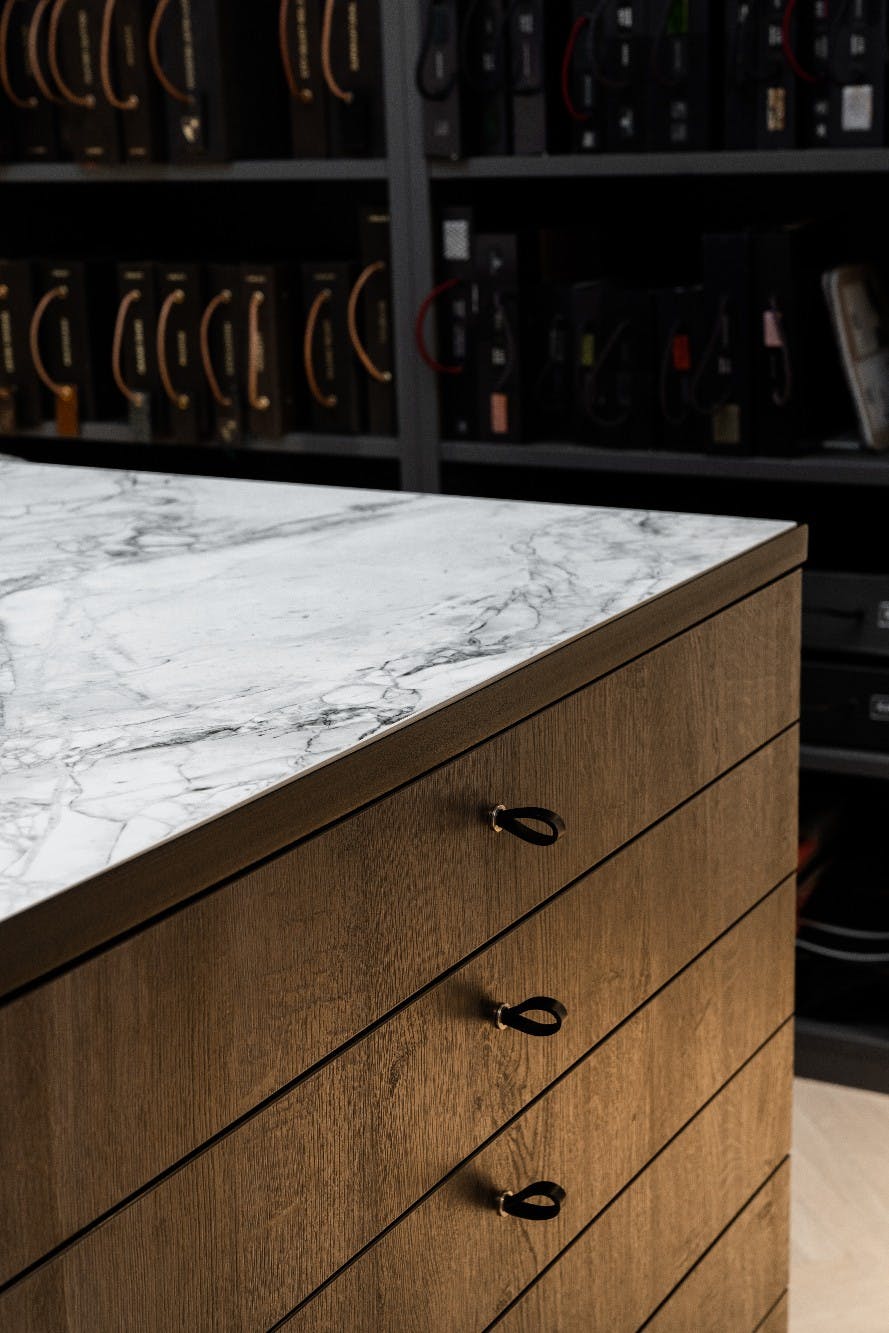 Dekton Bergen for the bar tops in the Nidum shop and restaurant
In the shop, where visitors can take home a souvenir of the Nidum experience (the olive oil used in the restaurant, its decorative cushions and the coffee table books displayed in the showroom, for example), Dekton Bergen has been used on the bar counter. Inspired by natural Portobello stone, Bergen strives for perfection in tone, structure and depth. The beauty of its greyish veins, with sculptural pattern on a whitish background with delicate filigree, makes it a trendy design full of character and elegance. 
Dekton Bergen is also present in the restaurant. Specifically, it has been used on one of the bar tops. The other one, together with the wall behind it, has been clad in Dekton Khalo. This colour is inspired by Patagonia natural stone, a type of granite widely popular all over the world for its genuine formation and nuances. In addition, its subtle black, pale gold and coffee brown spots give it a unique and innovative appearance and the Dekton XGloss finish provides a spectacular gloss and depth, which fits in perfectly with the look of the place.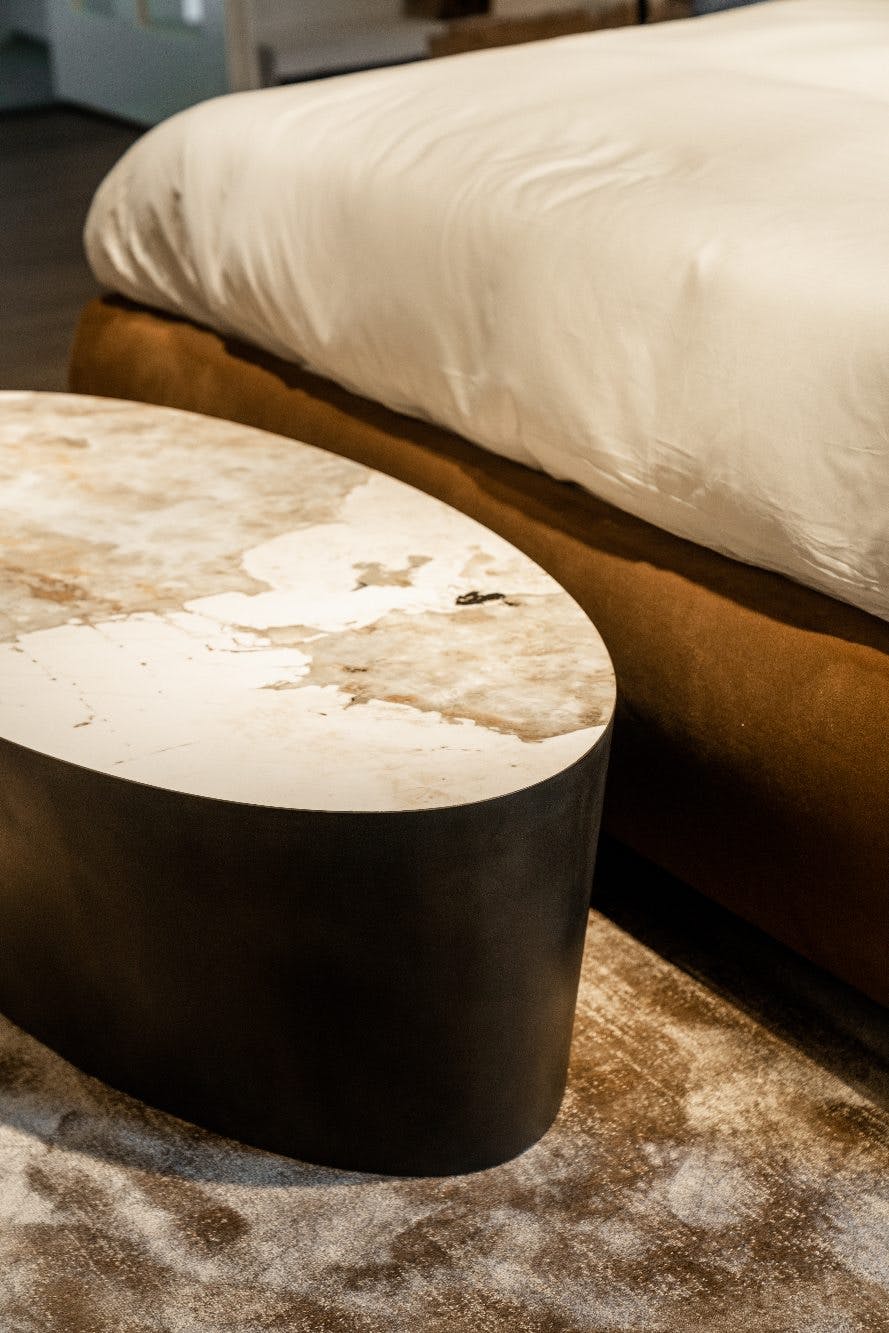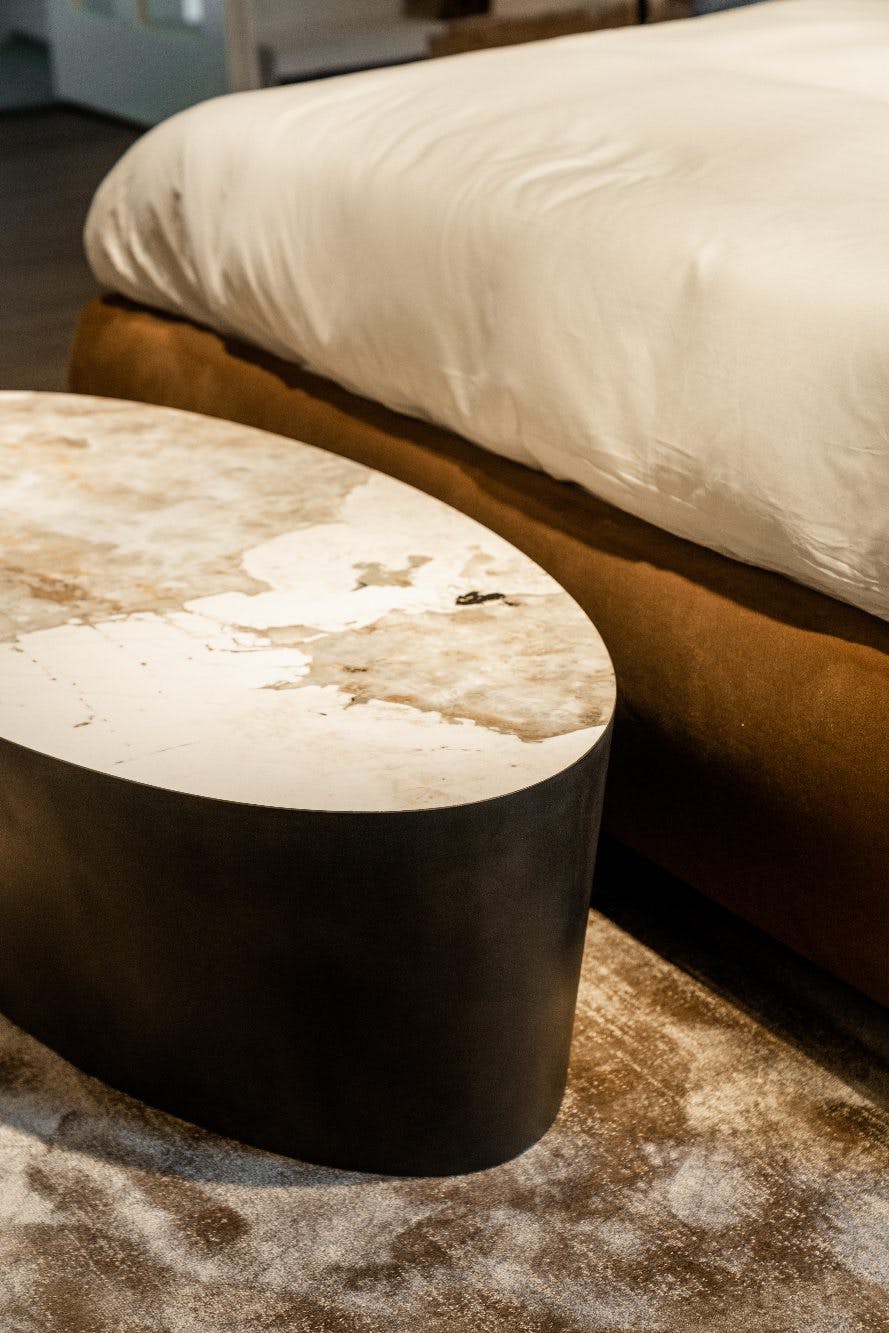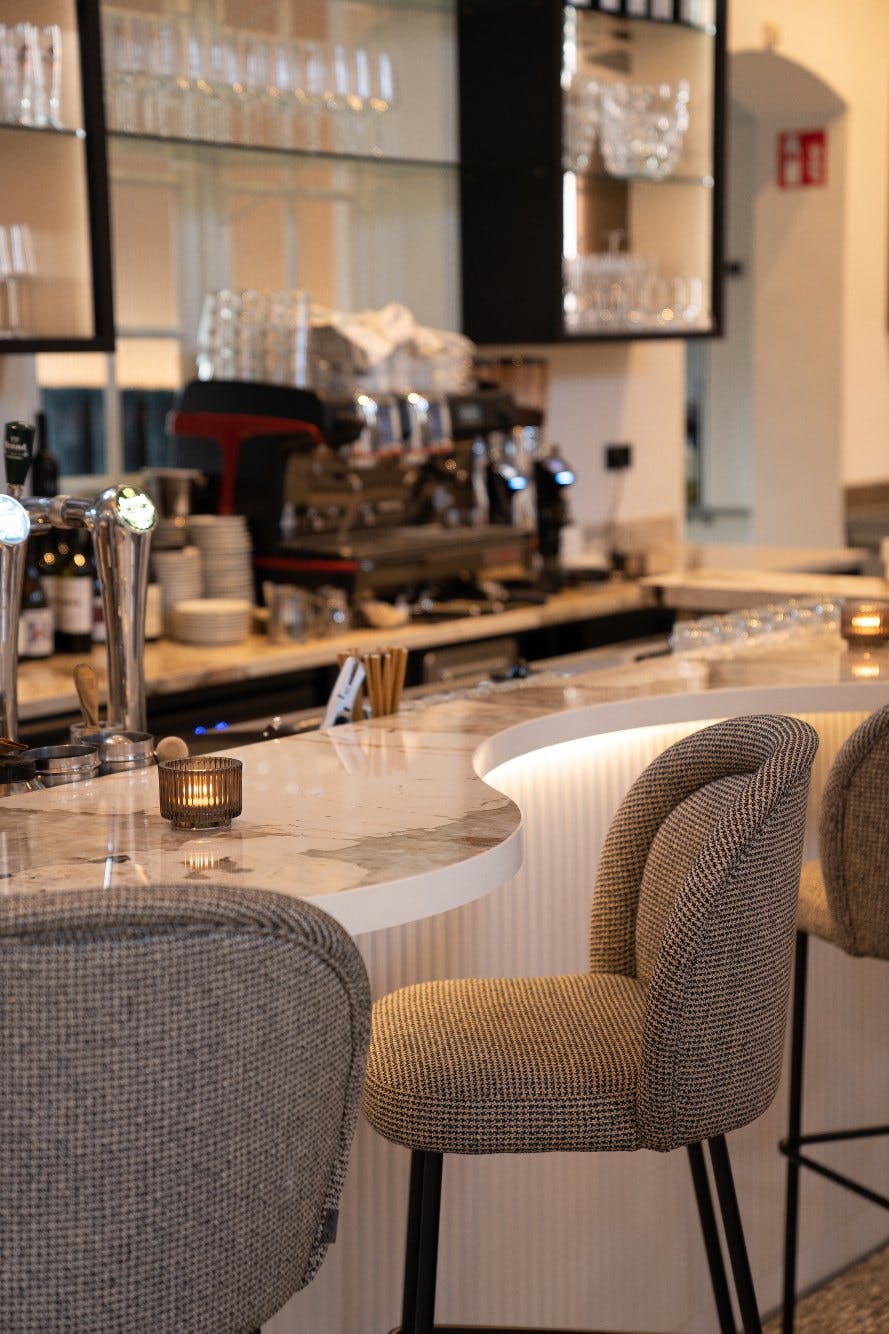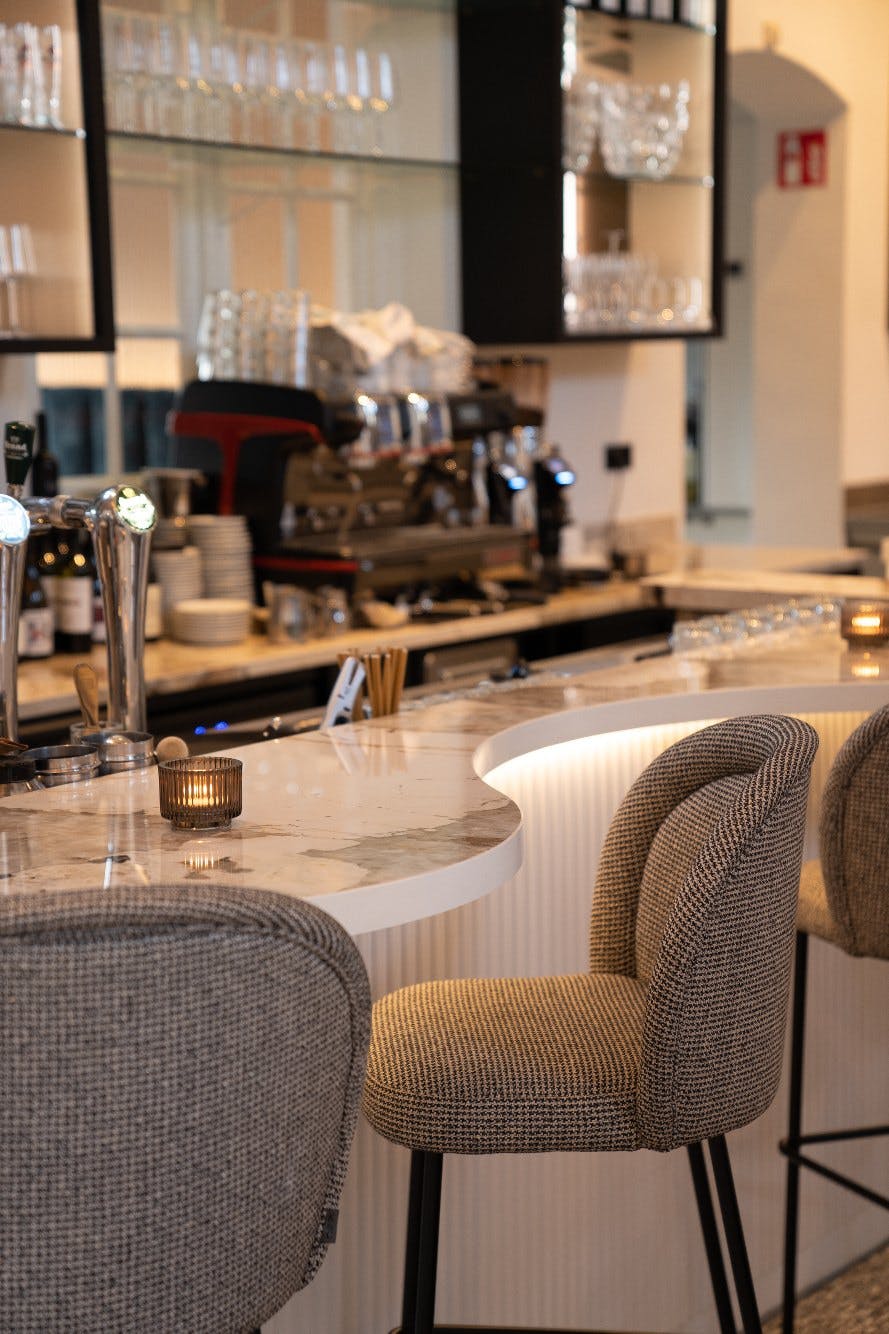 The versatility of Cosentino materials, a constant at Nidum
Different shades of Dekton have been used on a number of tables, in combination with Silestone Eternal Noir. This colour has also been used on several worktops, giving them a delicate and thoughtful design inspired by the symmetry and elegance of natural stone. Its straight lines and restrained pattern create dark, yet cosy and elegant spaces that shine with their own light. Thanks to their almost zero porosity, both surfaces are highly resistant to stains.
Thanks to Cosentino products and the exquisite sensitivity of Lonneke van der Weyden y Aard Keijser, Nidum stands out as a unique place in which to discover the best of global design and interior design while enjoying an enriching aesthetic experience.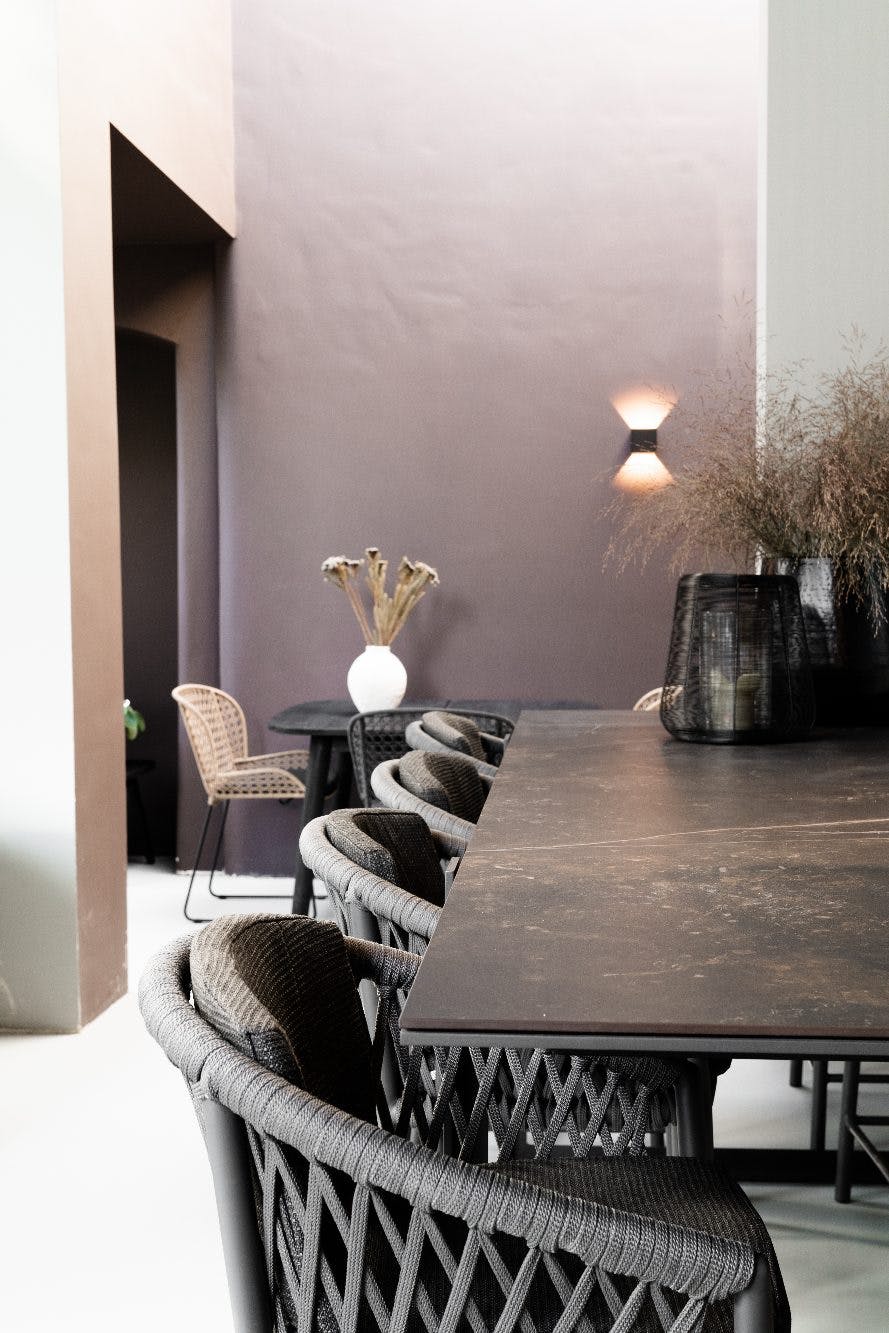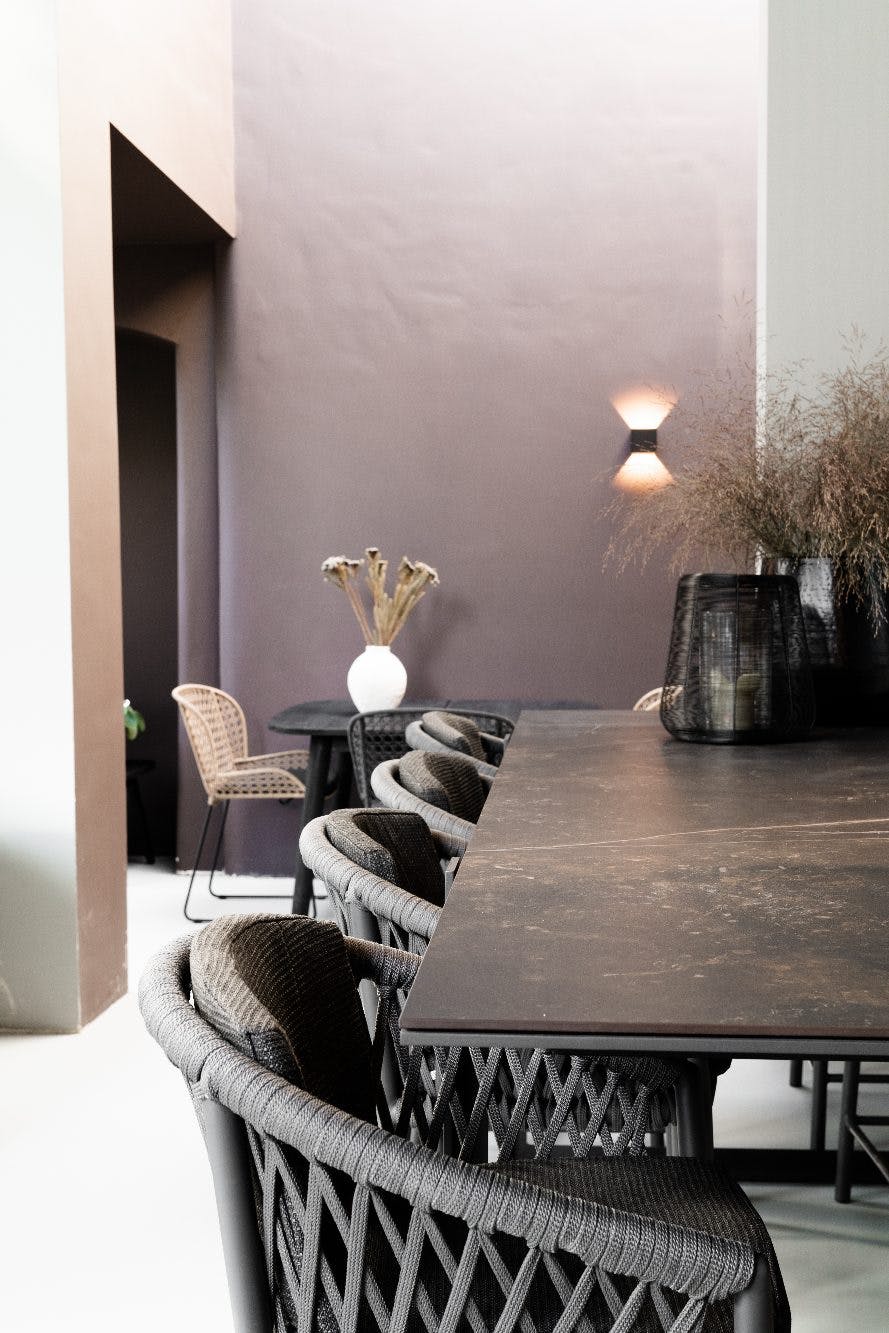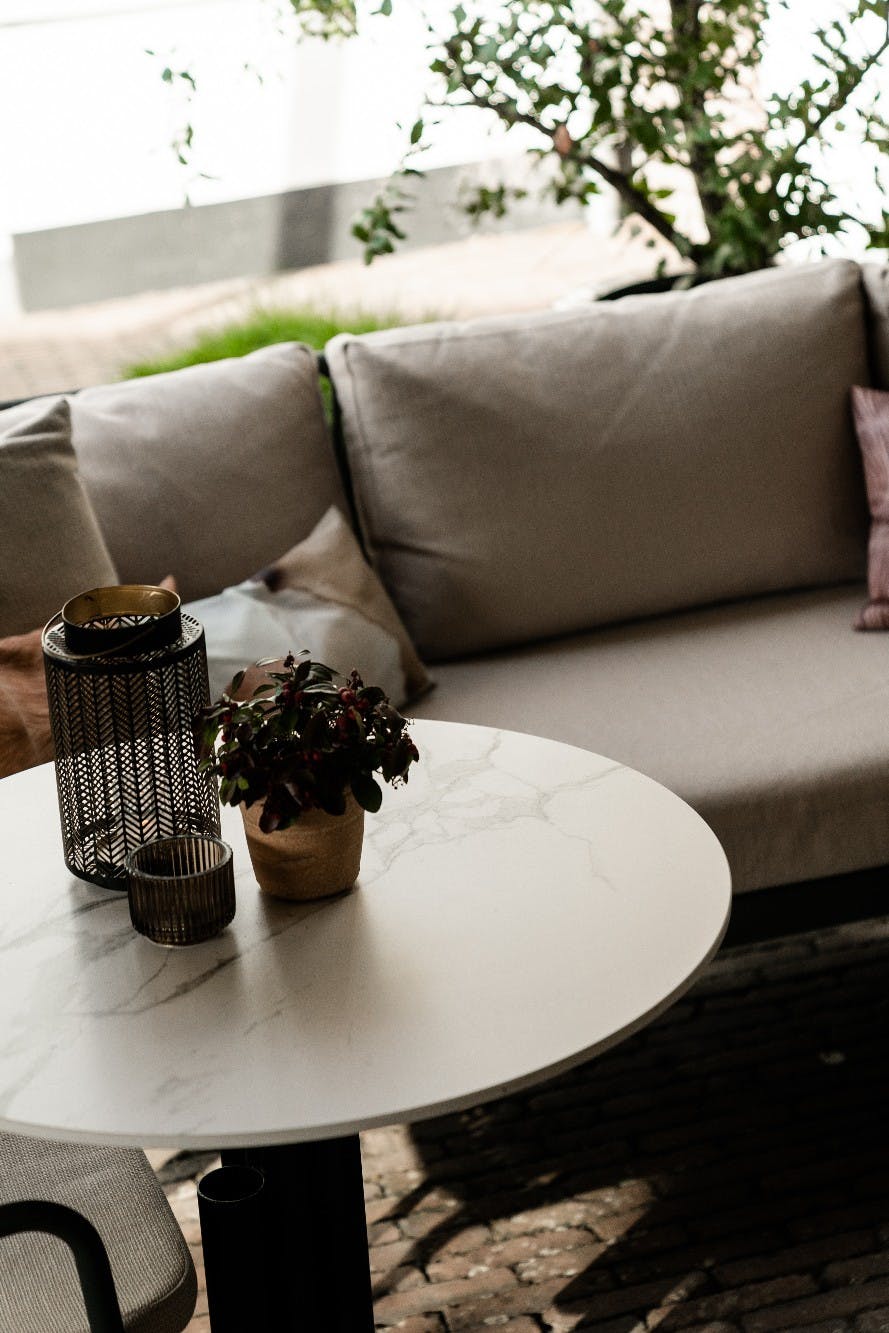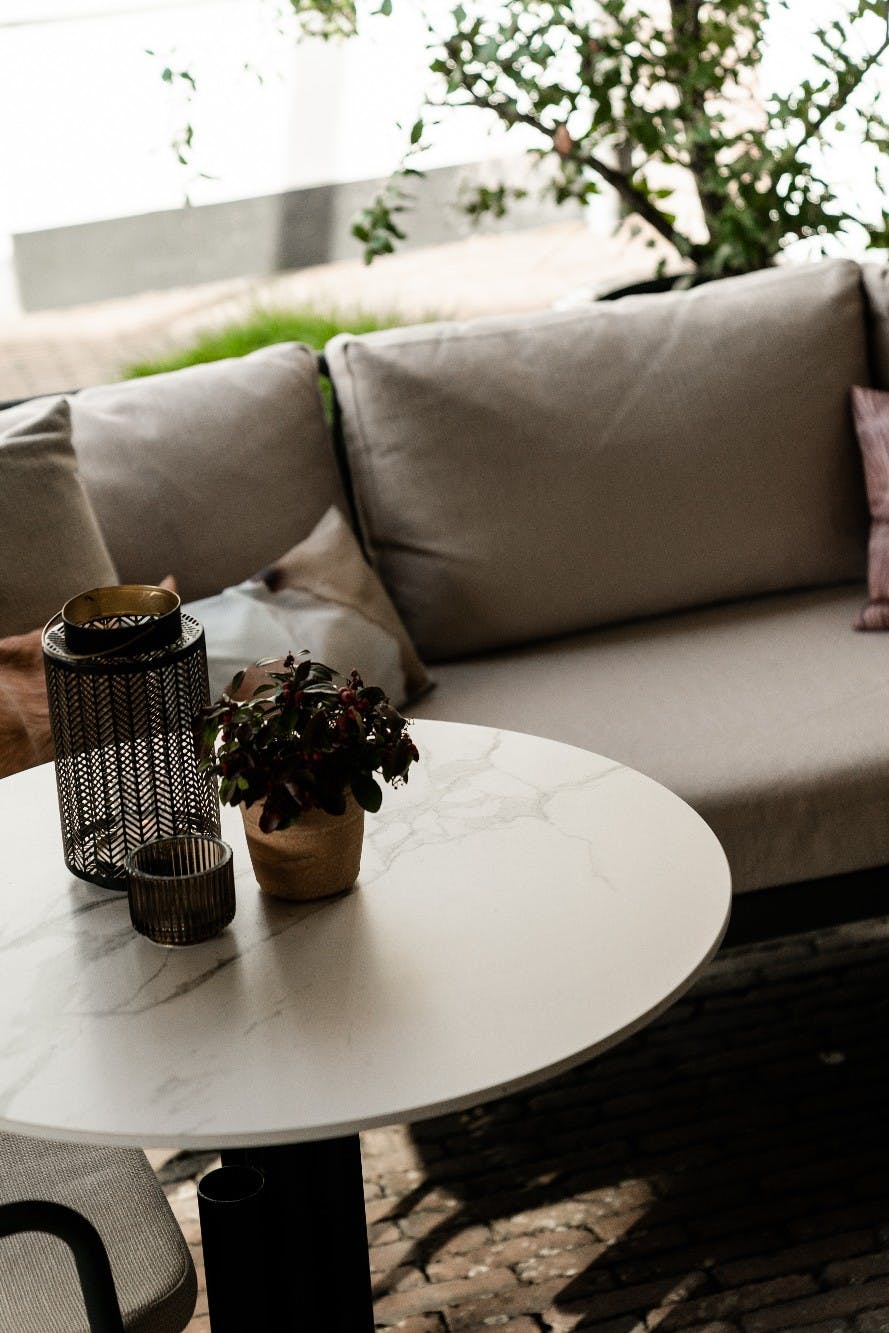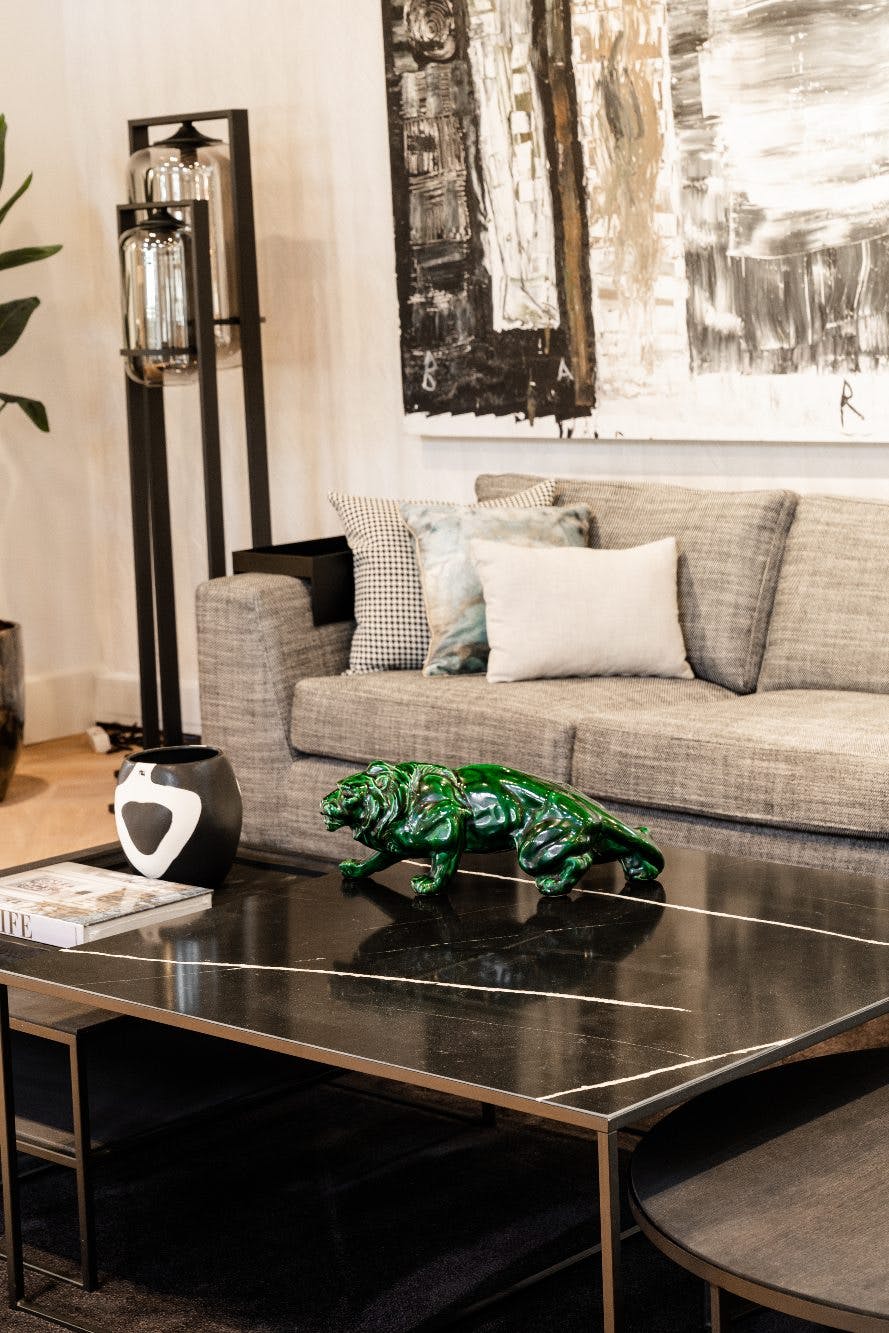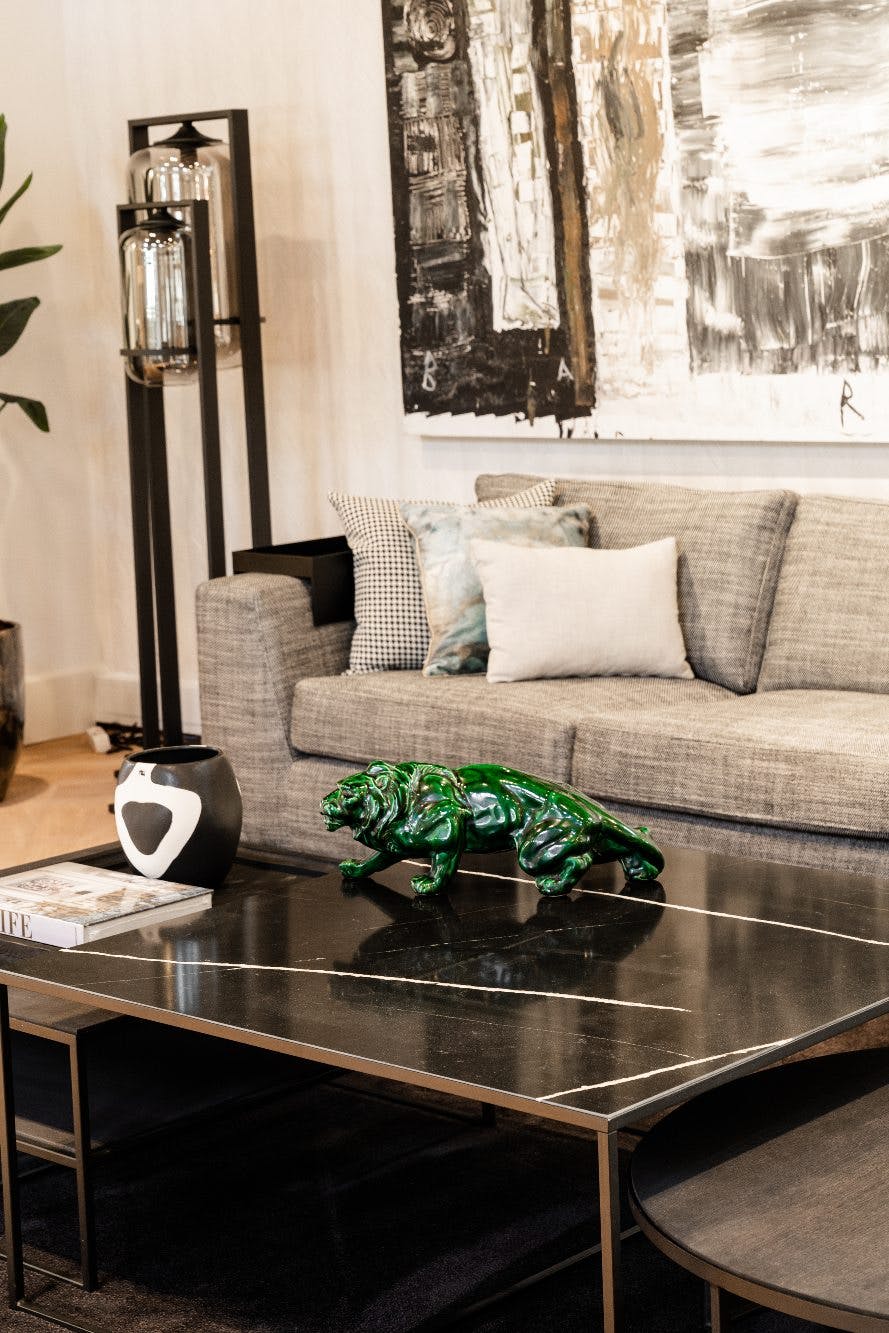 Cosentino's materials used in this project