Case Study
The finishing touch to a gem of a building
Site Lines Architecture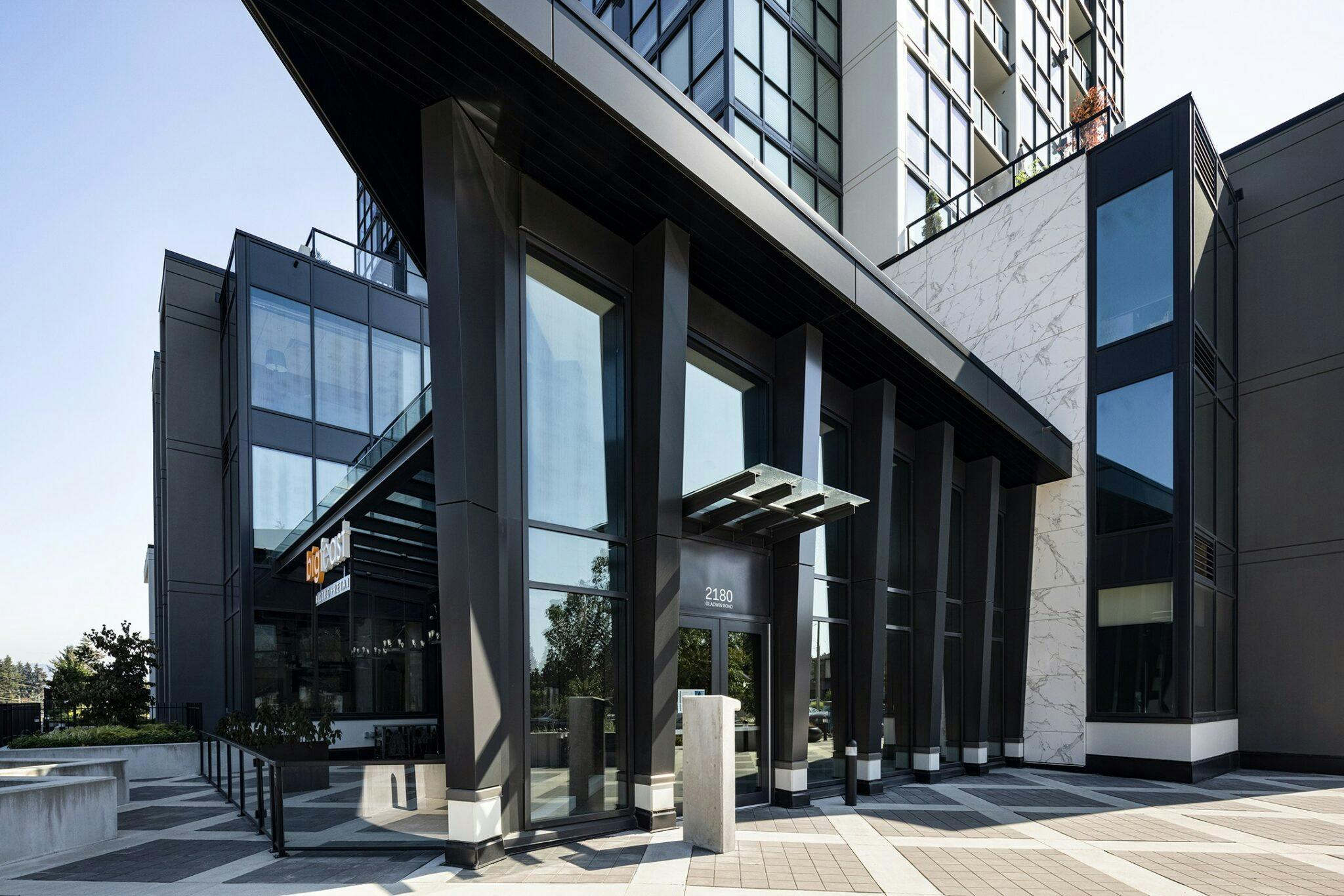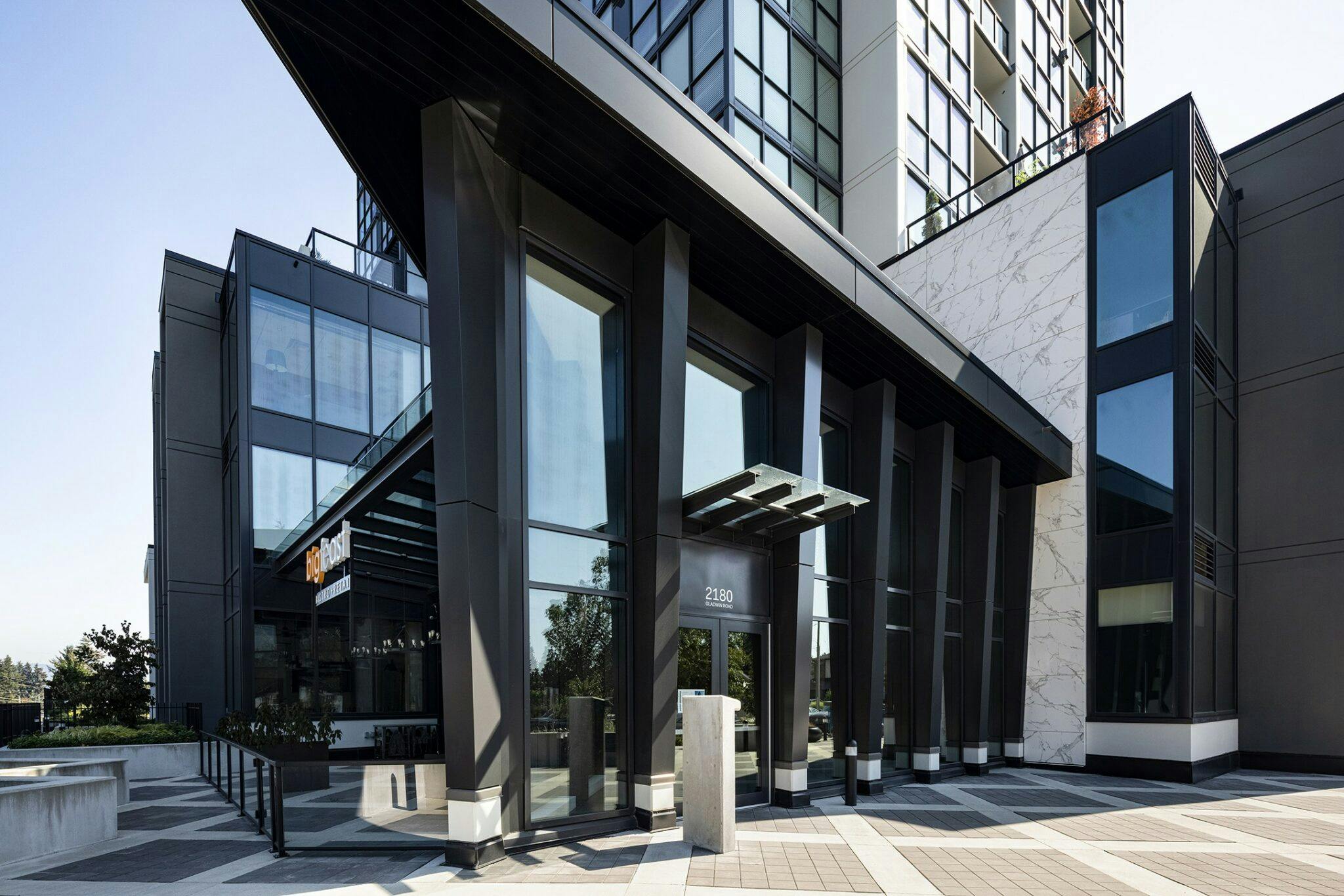 Location
British Columbia, Canada
Architecture/Design
Site Lines Architecture
Application
Ventilated Facade
A symbol of luxury and sustainability
In a growing Vancouver neighbourhood you can find The Mahogany, a mixed-use skyscraper whose façade showcases its luxurious and sophisticated interiors. 'I was looking for a smooth, marble-like finish at the main entrance with the panels leading to the lobby', explains Diane Delves, President and CEO at Quantum Properties, the developer of the impressive skyscraper. The building is located in the vibrant neighbourhood of Abbotsford, British Columbia (Canada), overlooking Mill Lake. The façade of this unique building, designed by Site Lines Architecture, was clad with Dekton Aura 15 panels, which, according to Delves, 'added the perfect finishing touch to our beautiful mixed-use skyscraper'.
The Mahogany is equipped with luxurious facilities such as an indoor swimming pool and jacuzzi, an outdoor atrium and a gym, among others. It also boasts environmentally friendly systems, like geothermal heating and cooling and energy-efficient glazing. A symbol of luxury and sustainability with the finishing touch of the Dekton Aura 15 marble-look finish. 'Dekton's interior and exterior panel options and concealed mounting system made it the perfect solution', Delves concludes.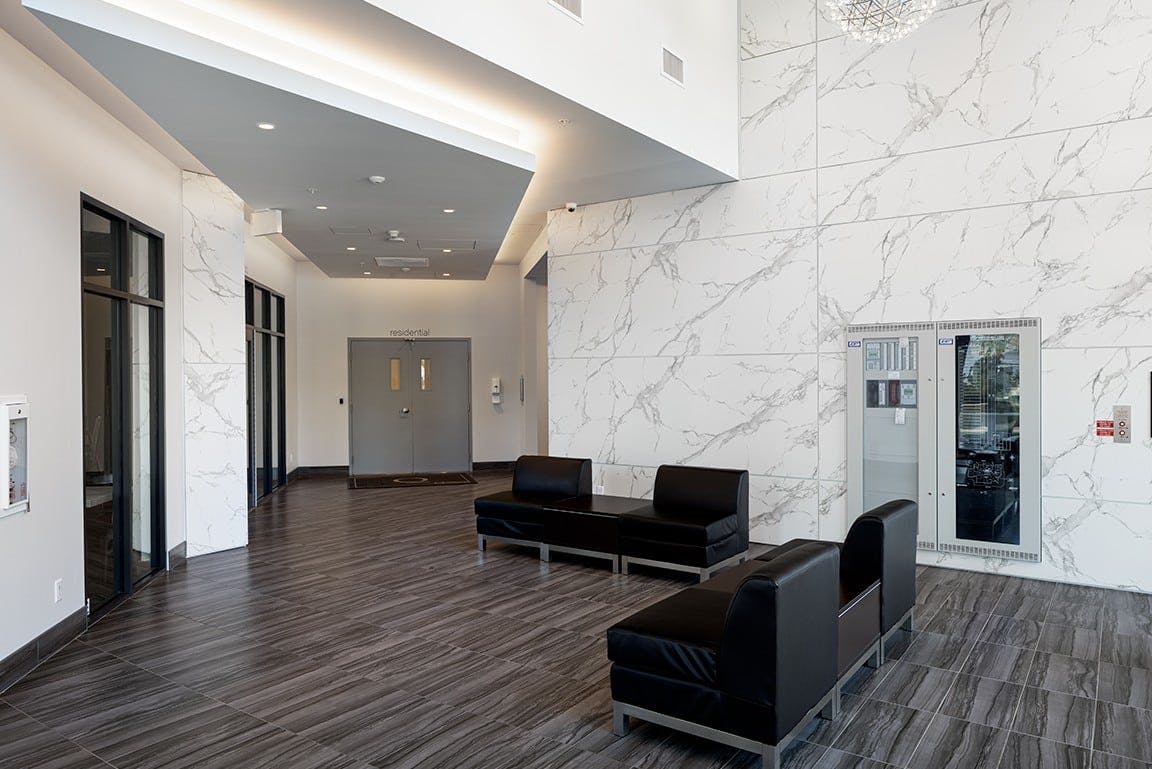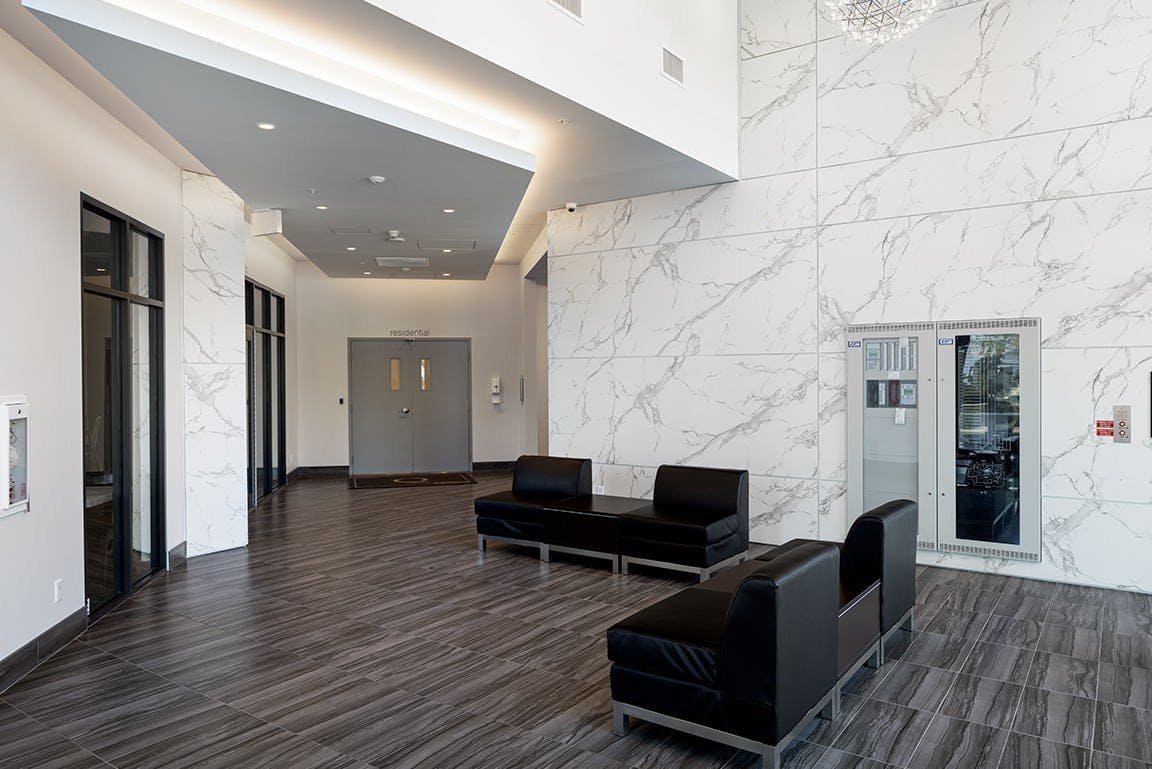 Perfection inside and out
The Site Lines Architecture studio was interested in using Dekton for façades because of the endless design possibilities, as well as the durability and strength of the materials. Cosentino built a good relationship with the architects and Quantum Properties and invited them to visit the headquarters and factory in Almería, Spain, where they immediately fell in love with Dekton's designs and applications. Aura 15 helped to create a combination of envelope panels that connects the exterior and interior of the building. This colour – inspired by Carrara and Calacatta marbles – is reminiscent of the look and feel of natural stone and offers many benefits: it requires little maintenance, is much more durable and is available in large formats. Dekton is a surface resistant to graffiti, UV rays and extreme temperature, which convinced them as the perfect choice for this Vancouver building. Thus, the Aura 15 panels were fitted both in a façade area, for a visual emphasis, and in the main lobby area of the luxury property, creating a sophisticated, exclusive and harmonious space.
Do you need help with a project?
Contact our specialists for advice
Do you need help with a project?
Contact our specialists for advice
Cosentino's materials used in this project
Explore Similar Case Studies