Case Study
The New Bauhaus
Erico Navazo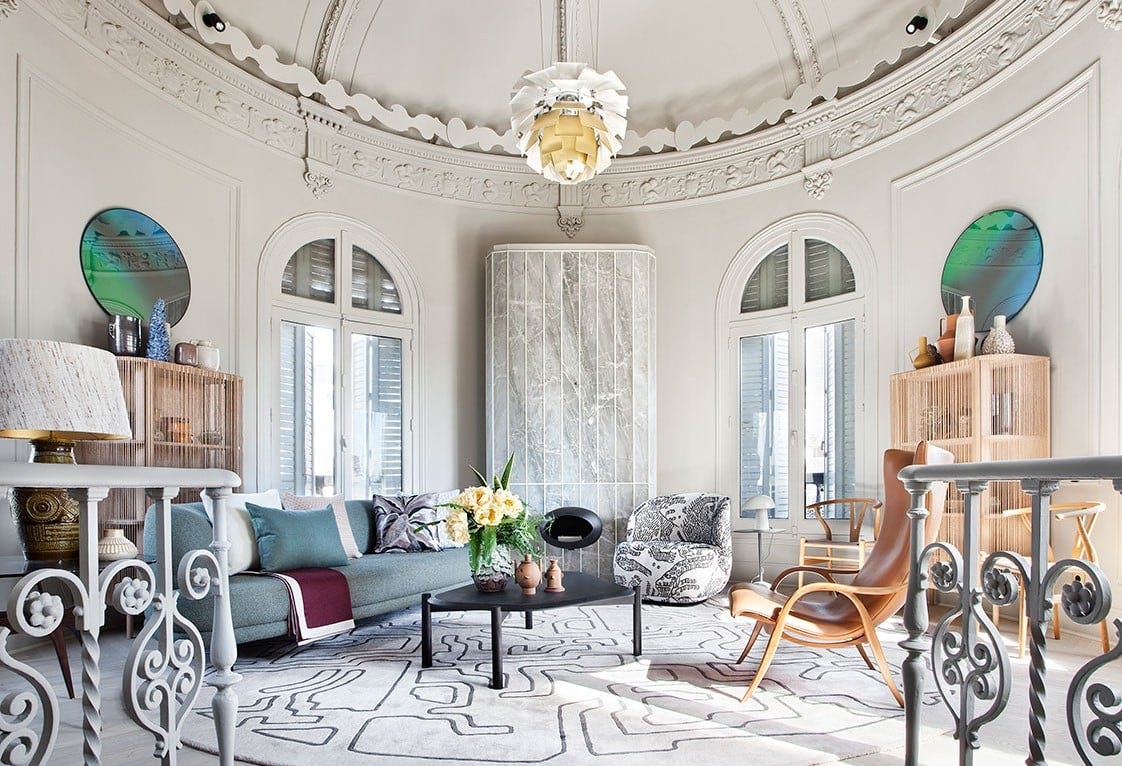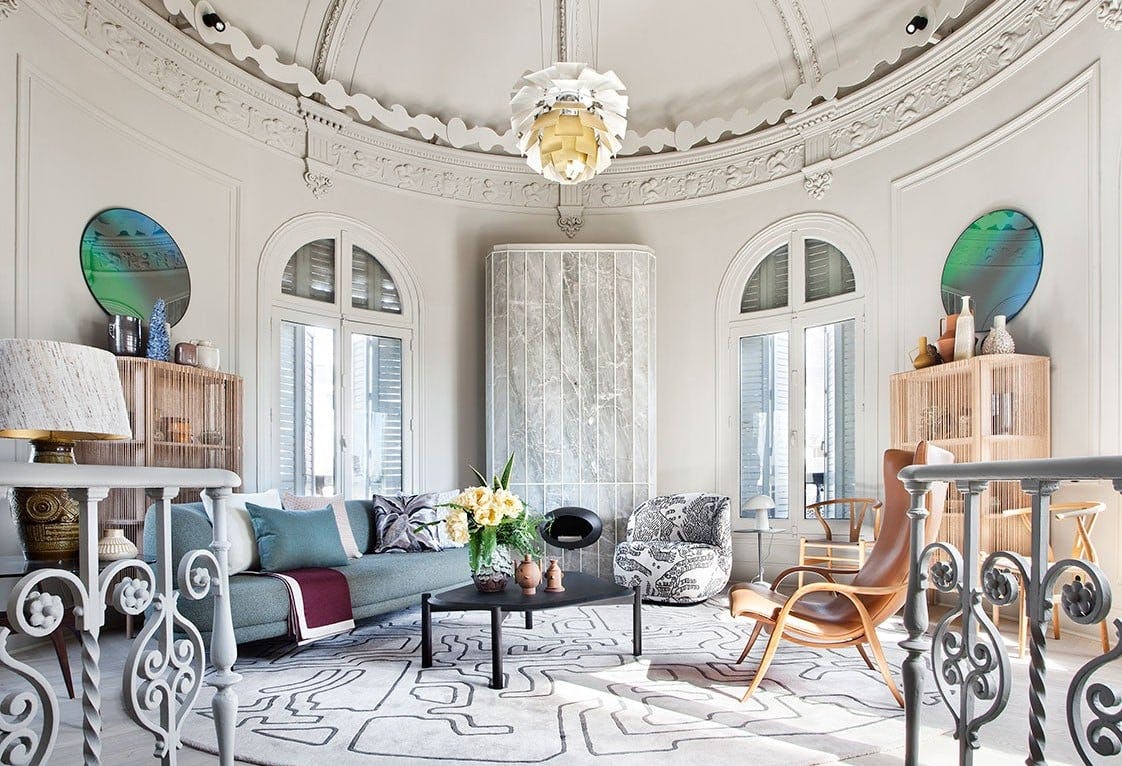 Material
Sensa by Cosentino
Photography
Nacho Uribesalazar
Architecture / Design
Erico Navazo
Application
Fireplace cladding
The 2021 edition was the first time that the Danish Embassy in Madrid participated as an exhibitor at Casa Decor, one of the most important events for decoration lovers in Spain. It had a good reason for doing so: to highlight the universality and timelessness of Danish design, embodied by outstanding figures like Arne Jacobsen, Hans J. Wegner, Verner Panton or Poul Henningsen or by renowned contemporary firms like Bang & Olufsen, Carl Hansen & Son, Fritz Hansen, Kvadrat or Louis Poulsen that rework these geniuses and for which Spanish designers like Jaime Hayón or Yonoh studio work.
The diplomatic mission chose the interior designer Erico Navazo to turn the impressive tower of the Casa de Tomás Allende, located at 3 Plaza de Canalejas (Madrid), into a stunning flat inspired by the New Bauhaus, an artistic and cultural movement of which Denmark is the leading exponent. The exceptional building, unique in the capital for its profuse regionalist-style decoration, was designed by the Cantabrian architect Leonardo Rucabado in 1916, but after his sudden death in 1918 it was completed by the architects Ramiro Saiz Martínez and Pedro Cabello Maíz, who faithfully followed his project.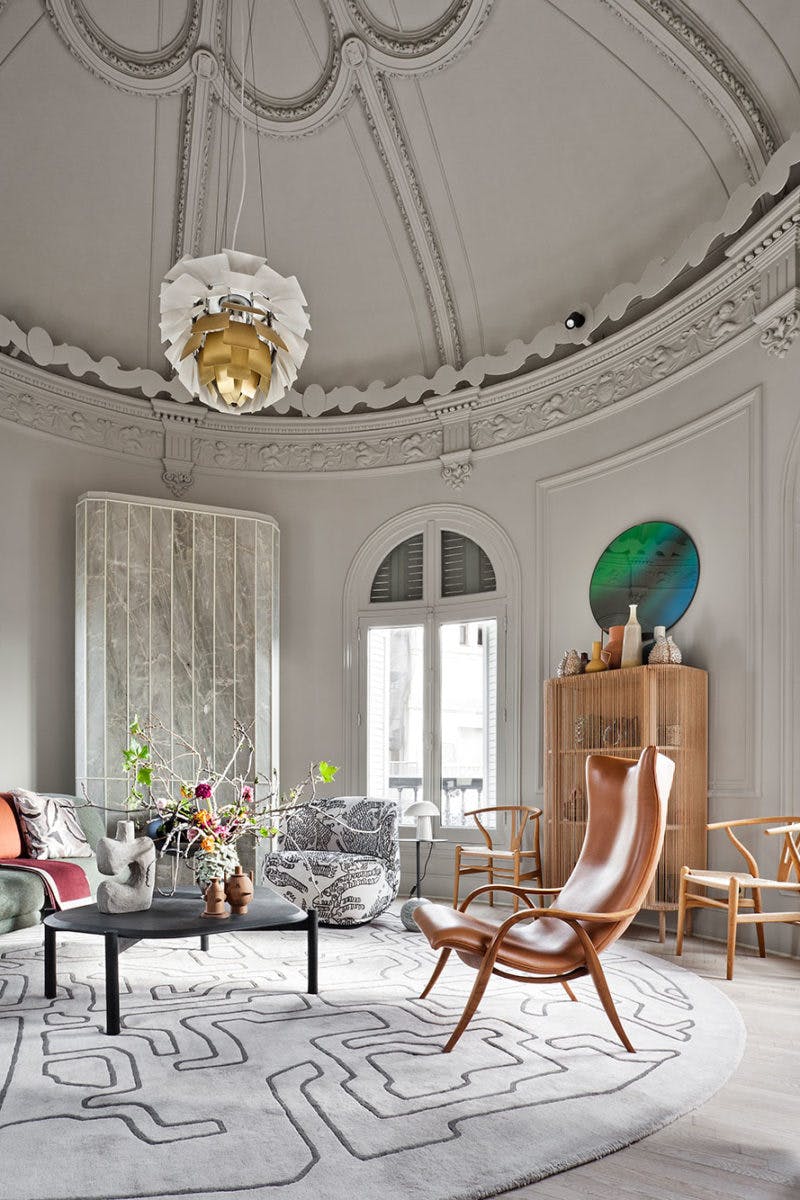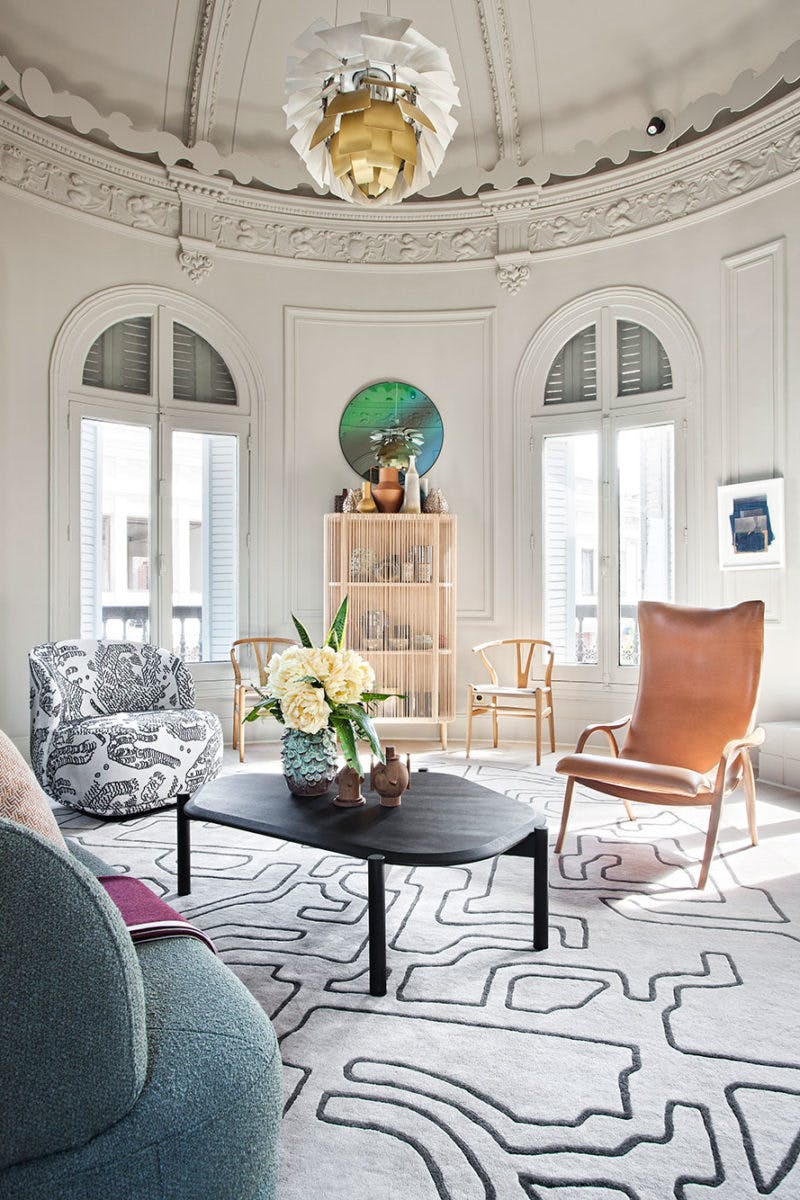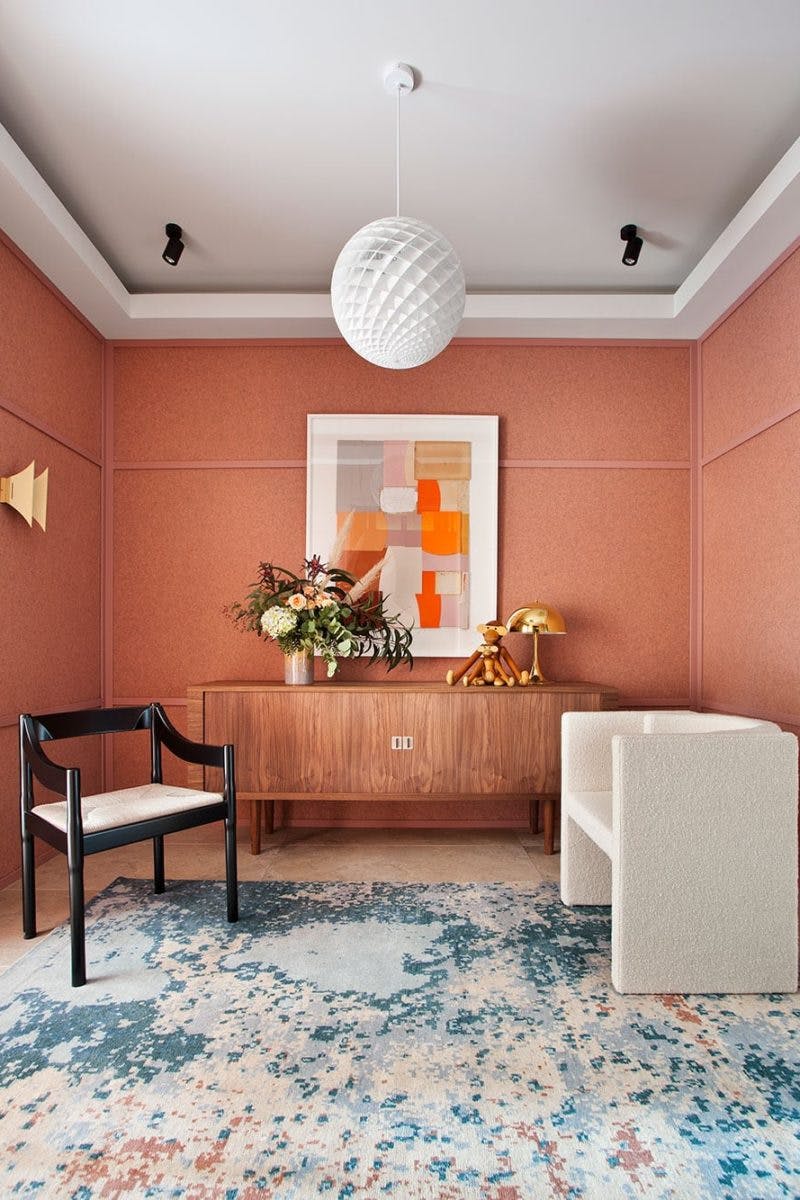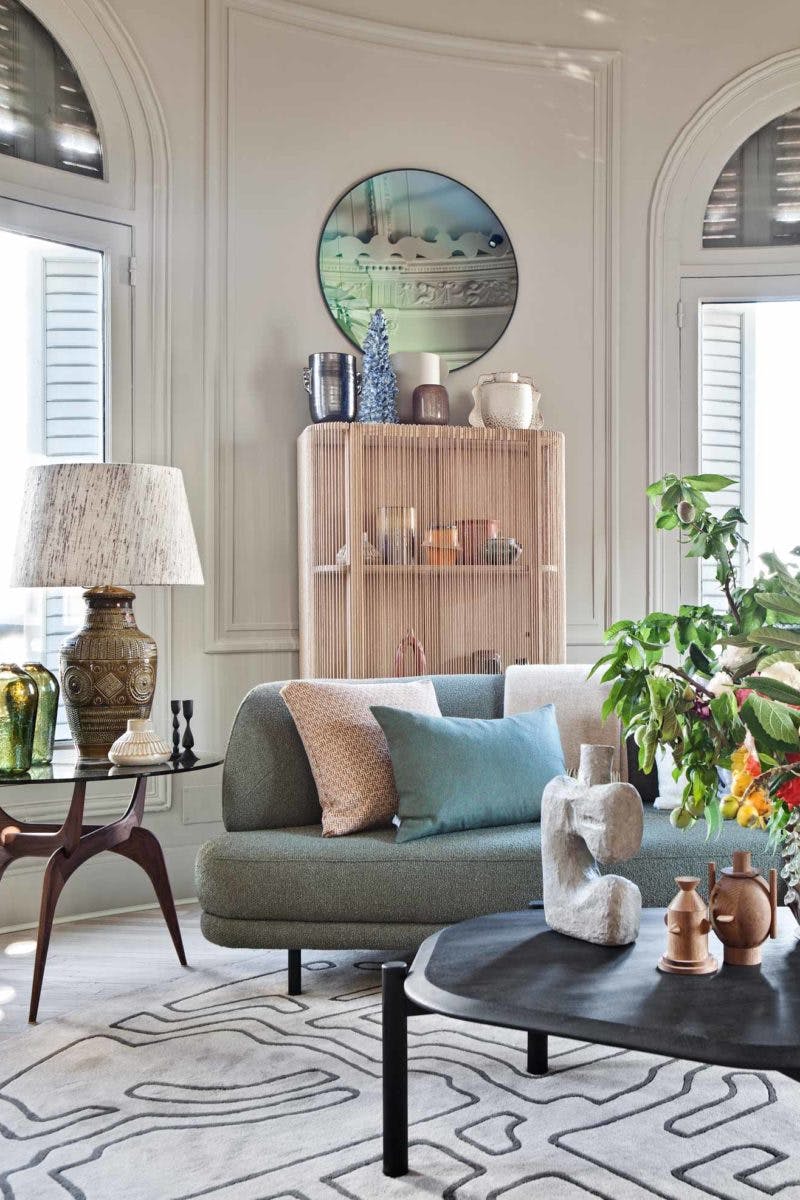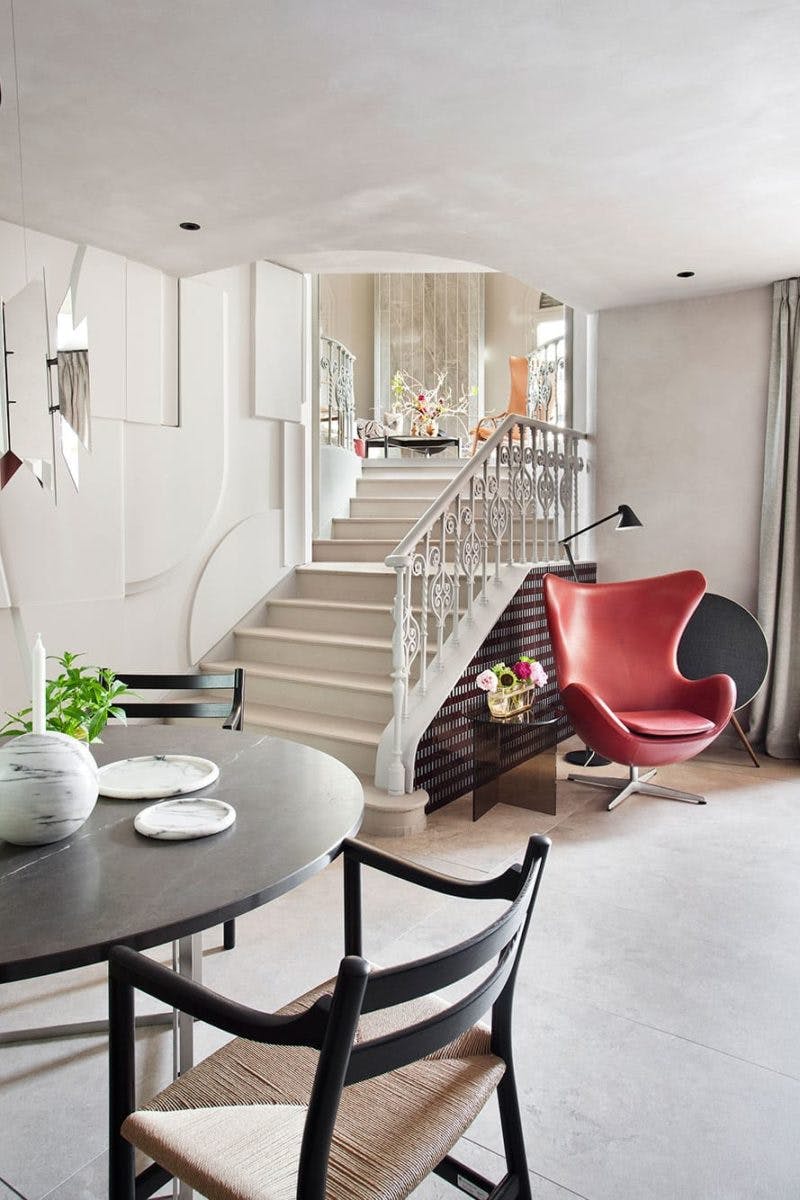 A humanistic and sustainable approach
'In my project, I try to capture the personality of my clients by tailoring my work to their needs. My design is born out of their need, I never forget that,' says Erico Navazo who, on this occasion, has made the New Bauhaus designers' way of working more than ever his own, with a humanistic and sustainable approach, based on craftsmanship and noble materials. For this group, everyday objects should improve people's lives and be made in a sustainable way so that they last over time and in a universal spirit, integrating traditional elements from different cultures. In this space, wood, natural stone, leather and wool are paired with other reclaimed materials, maintaining the tradition of environmental friendliness and true sustainability.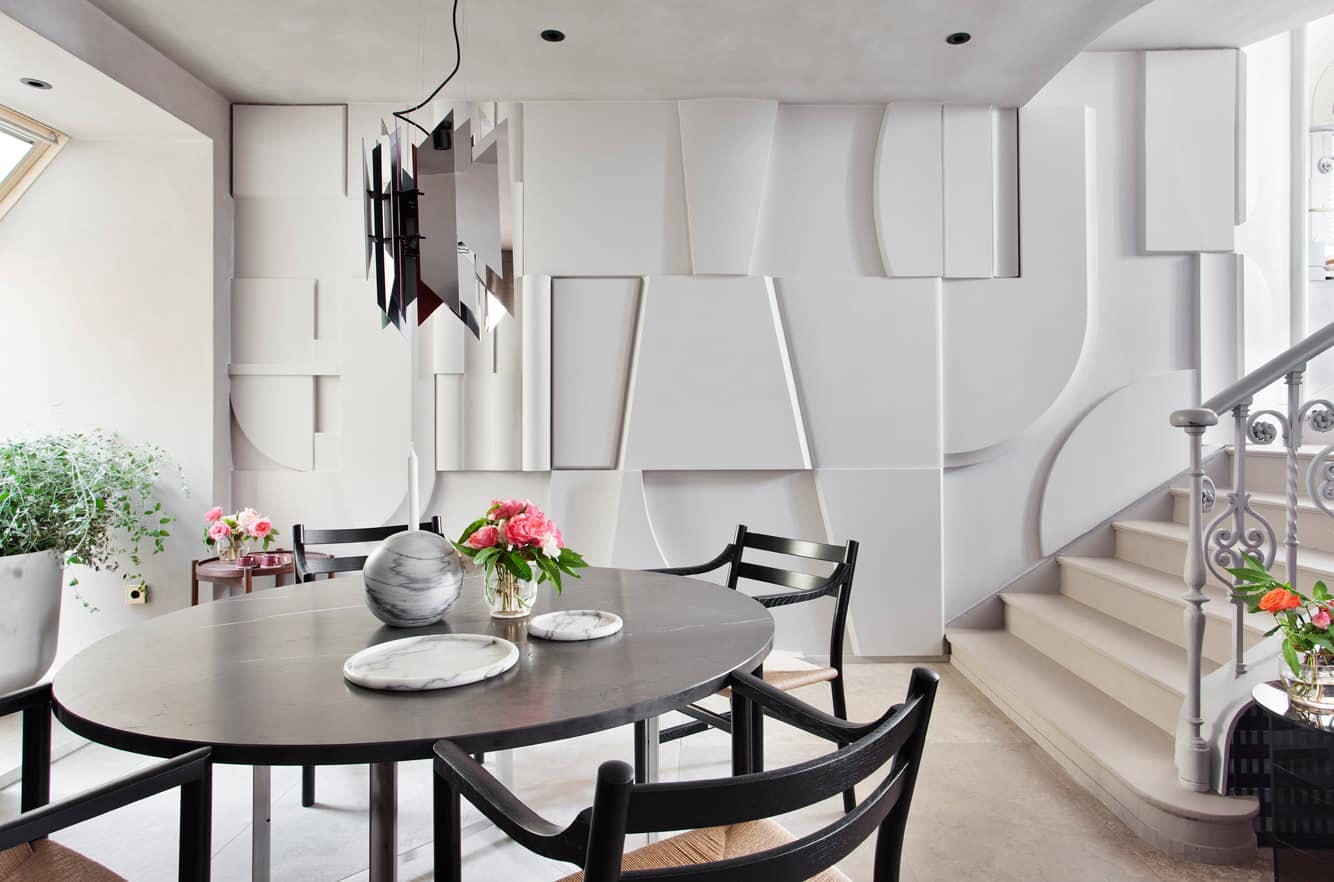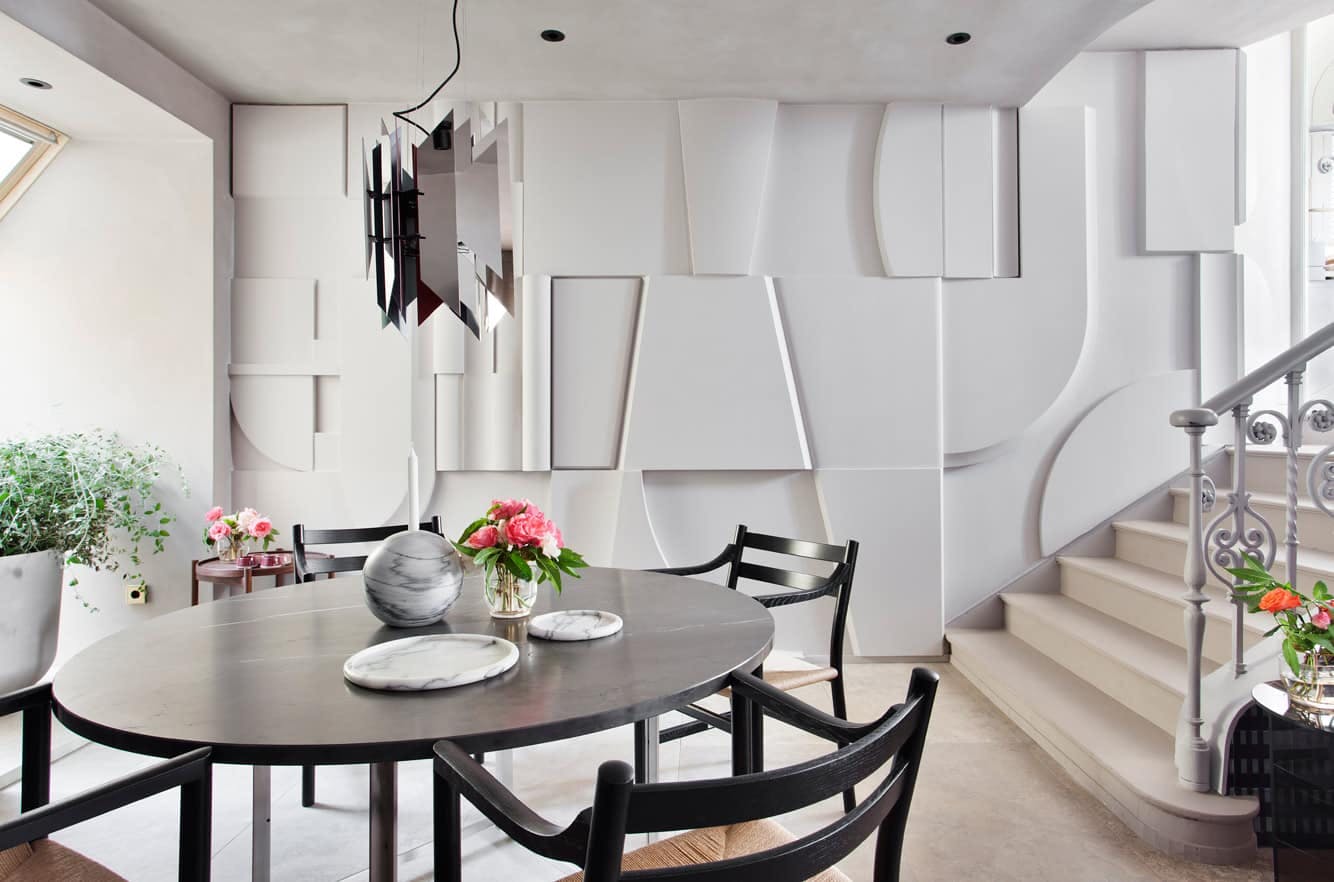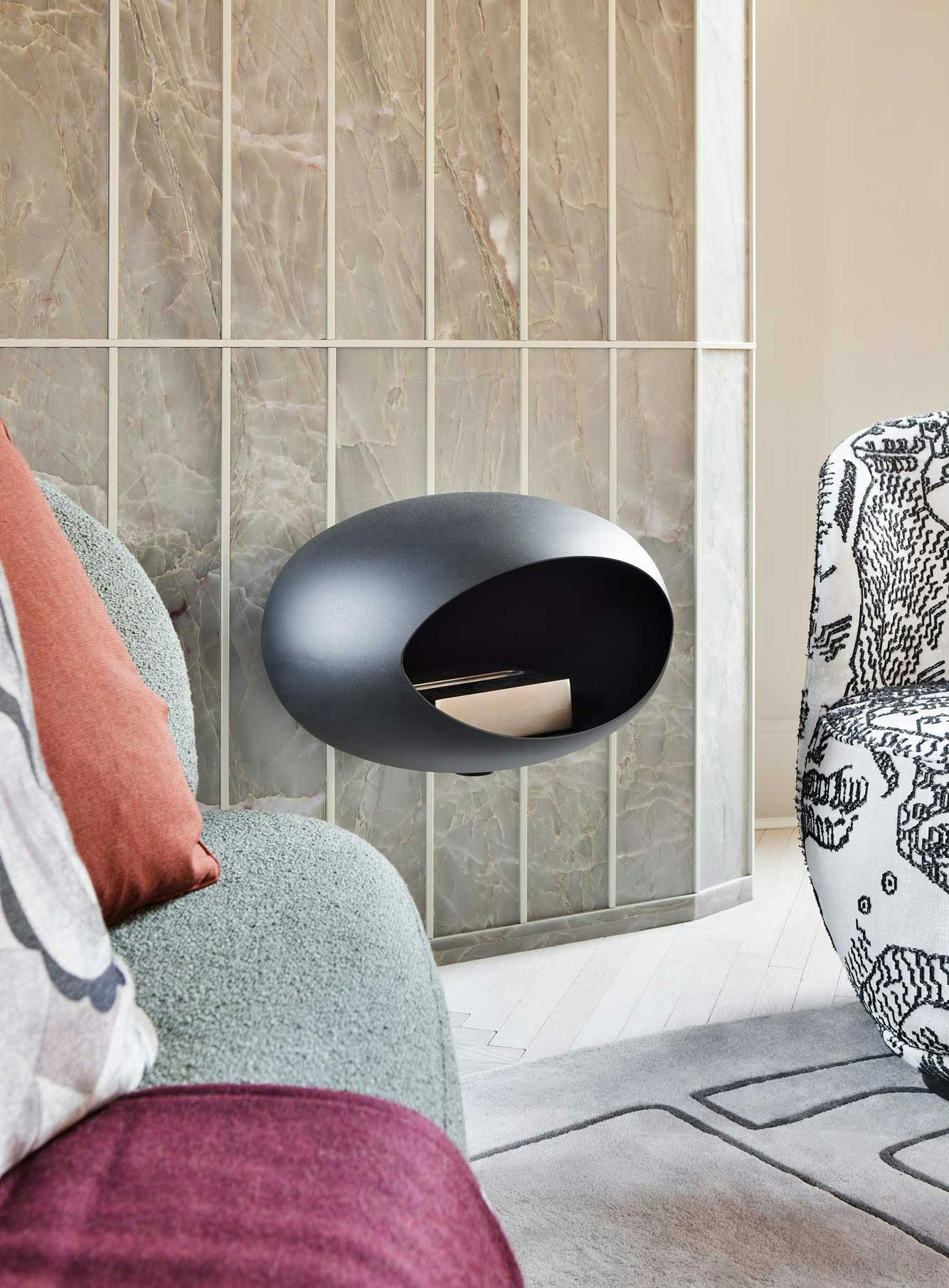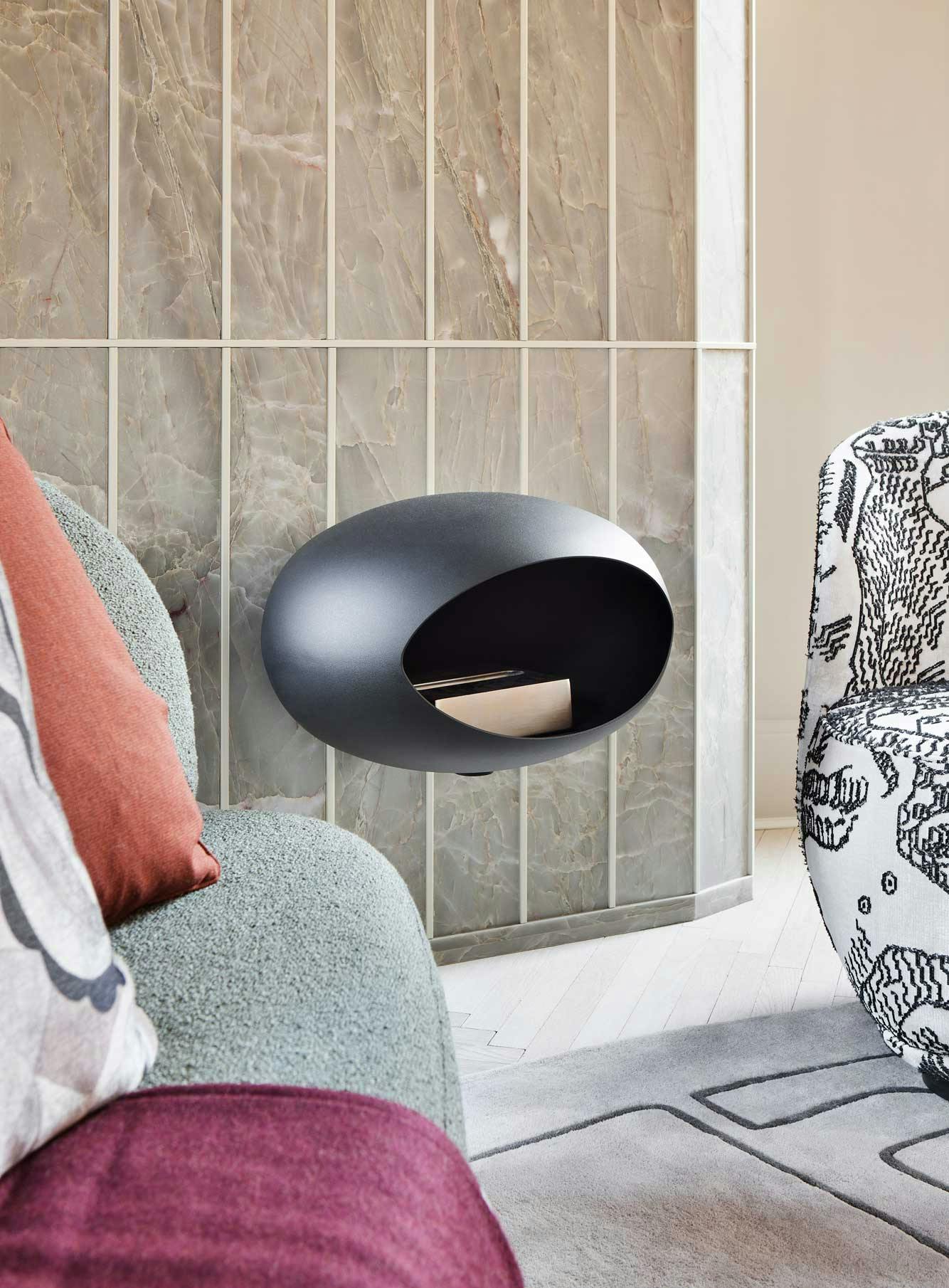 Sensa, a stain-resistant natural stone
As a great lover of natural stone, the interior designer from Burgos, Erico Navazo, opted for a spectacular vertical fireplace in Sensa Vancouver by Cosentino, a Brazilian quartzite on a white background with veins that can have a greater or lesser thickness, creating a cracked surface that invites us to touch it.
Sensa by Cosentino stones are protected with a revolutionary stain-resistant treatment called SenGuard, which includes a 15-year warranty against staining, a perfect ally to avoid soot or grease marks.
Do you need help with a project?
Contact our specialists for advice
Do you need help with a project?
Contact our specialists for advice
'This design is impressive and blends in with the rest of the space. It is the perfect environment for everything to fit together and be aligned with comfort.'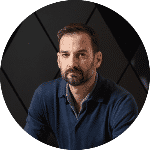 Erico Navazo
Interior designer
Cosentino's materials used in this project