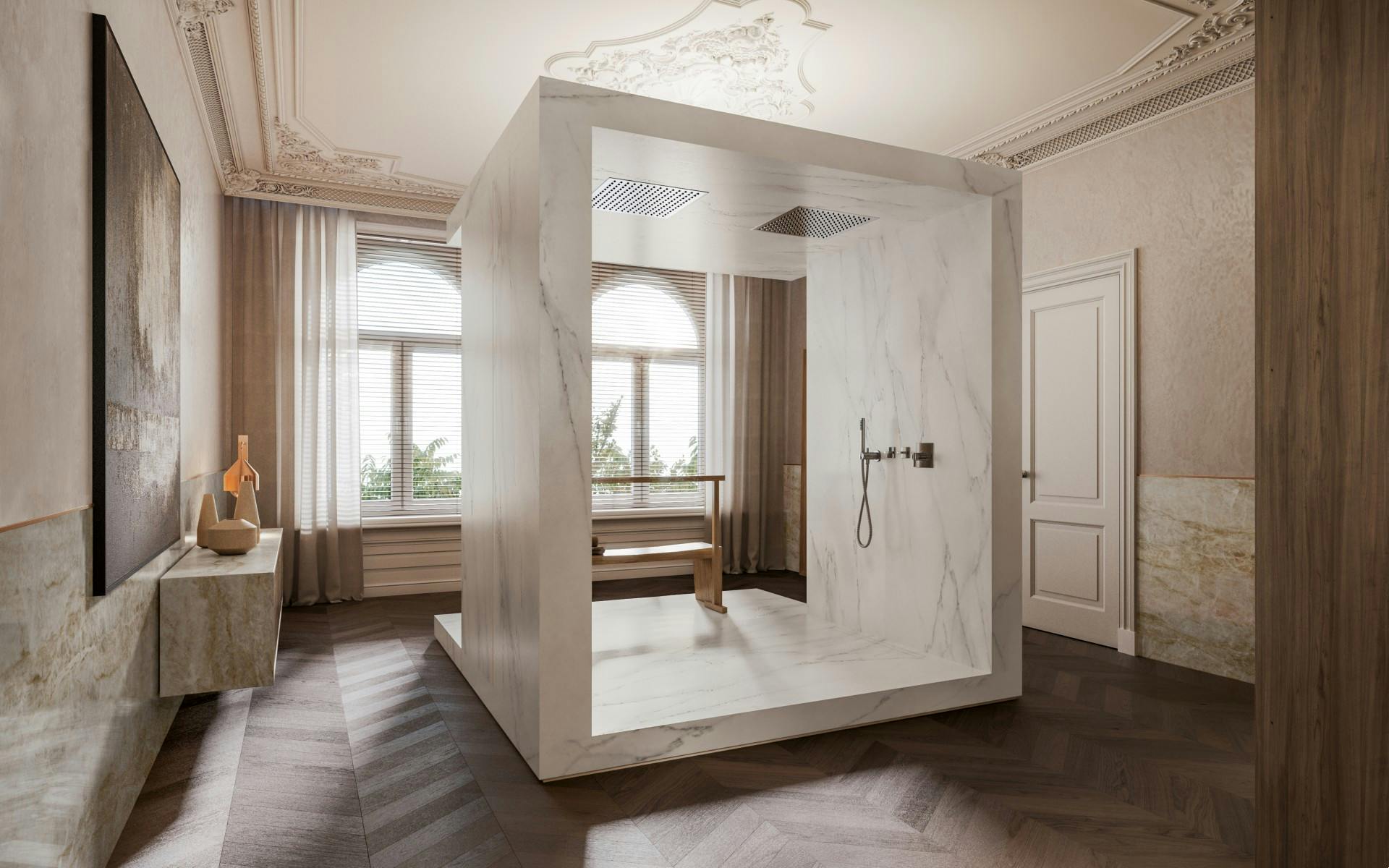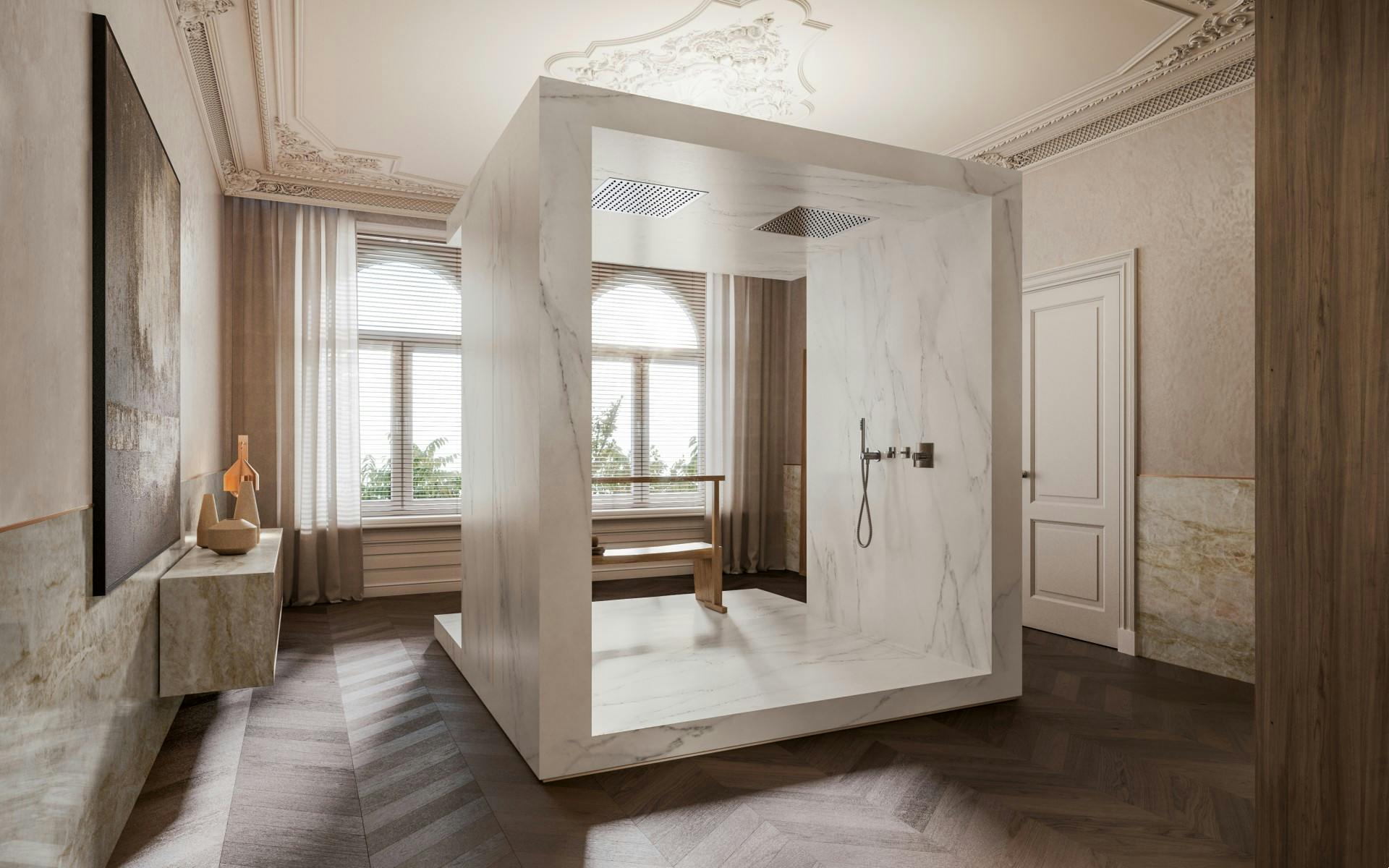 The perfect bathroom according to Remy Meijers
Cosentino has just launched C·Bath, its comprehensive approach to bathrooms. A selection of leading international designers and interior designers have been brought together to help us draw a picture of the ideal bathroom.  In recent years we have seen how this space, previously relegated to mere functionality, has increasingly become the main feature. Nowadays, bathrooms are just as important as other spaces in homes and commercial premises, such as restaurants: they are a letter of introduction to our guests and clients, as well as a place of privacy and relaxation for families in their own homes.
In this article we talk about the vision and experience of Dutch interior architect Remy Meijers, who brings us a minimalist and timeless approach to design, typical of Northern European countries.
What makes the perfect bathroom for Remy Meijers
According to Meijers, the perfect bathroom should be a space where you can find yourself. Therefore, it should not appear small and cramped, but rather roomy and quiet, stripped of everything unnecessary.
In everyday life, the bathroom is a place where you start and end your day, so, according to Remy, it should be as calm and relaxing as possible. Bathroom design has a major role to play in this respect. It should also be an open space and have plenty of room to move around and let people go about their routines, which is why it is better to refer to it as a bathing space rather than a bathroom.
Trends for the perfect bathroom in 2023 according to Remy Meijers
Remy Meijers shares with us what he believes will be the bathroom trends in 2023 based on his personal style, marked by pure and clean lines, the use of neutral colours and noble materials that brighten up the space.
Spaces for relaxation and enjoyment where you can spend more time
From the designer's point of view, bathrooms are increasingly becoming living spaces. It's not just about a functional bathroom in a small enclosed space behind doors, but rather a place to spend more time and use it for more wellness-focused functions.
The en-suites are open to the master bedroom and the dressing room, creating a seamless effect.
More than just a room, the bathroom is a large open space, often attached to the master bedroom, where you can relax, start and end your day in peace and quiet. Today's bathrooms have a homely feel, sometimes even featuring living room items such as curtains and a fireplace.
The so-called en-suite bathroom is often connected to the master bedroom, sometimes with a dressing room in between. Meijers admits that he is very keen on layouts in which transitions between separate spaces can serve as really nice design features that create a sense of spaciousness. 'I like spaces that merge seamlessly, rather than arranging small boxes next to each other.'
Integrating wellbeing-focused features
As we have already discussed, wellbeing and that spa-like experience are essential in modern bathrooms. To this end, more and more technologies and features are being integrated into bathrooms to provide wellbeing, such as a sauna or steam room, whirlpool and chromotherapy showers, smart toilets, home automation, smart lighting, etc.
Other highlights of Remy Meijers' designs include his taste for double showers, freestanding bathtubs and large design washbasins, such as the Scondido washbasin furniture he created in collaboration with Cosentino.
Designing sustainable bathrooms that stand the test of time
"I believe it is vital to design timeless spaces, using materials that are sustainable, durable and resistant to wear and tear over time. A good design that attracts customers and is functional and beautiful is essential to avoid having to revamp it every five years."
To achieve this, Remy Meijers rarely uses strong colours. The colourfulness of his projects is due to a well-balanced combination of materials, structures and surfaces. In this way, the focus is not only about on-trend colours and will make spaces last for a long time.
How Remy Meijers uses Cosentino surfaces in his bathroom designs
Remy's projects revolve around the use of strong and durable materials that have a lot of character in their own right, such as natural stone, wood, glass, metal and fabrics. As his designs are rather minimalist, he stresses the importance of choosing materials that speak for themselves and brighten up the space.
'What I like about Cosentino surfaces is that they speak for themselves. Sometimes a more decorative surface is desired to provide an accent, sometimes a more minimalist approach. It's all there.'
If the designer would highlight one thing about Dekton and Silestone surfaces, it is that they are highly resistant and offer endless design and application possibilities.
When asked about his favourite colours for designing the perfect bathroom, he replied: 'I particularly like to use Dekton Kreta and Lunar for a more minimalist look, while I would use Dekton Laurent, Taga and Daze for a more decorative touch'.
To find out more about the latest bathroom trends in 2023, don't miss this article in which we delve into Remy Meijers's vision and that of other renowned designers.