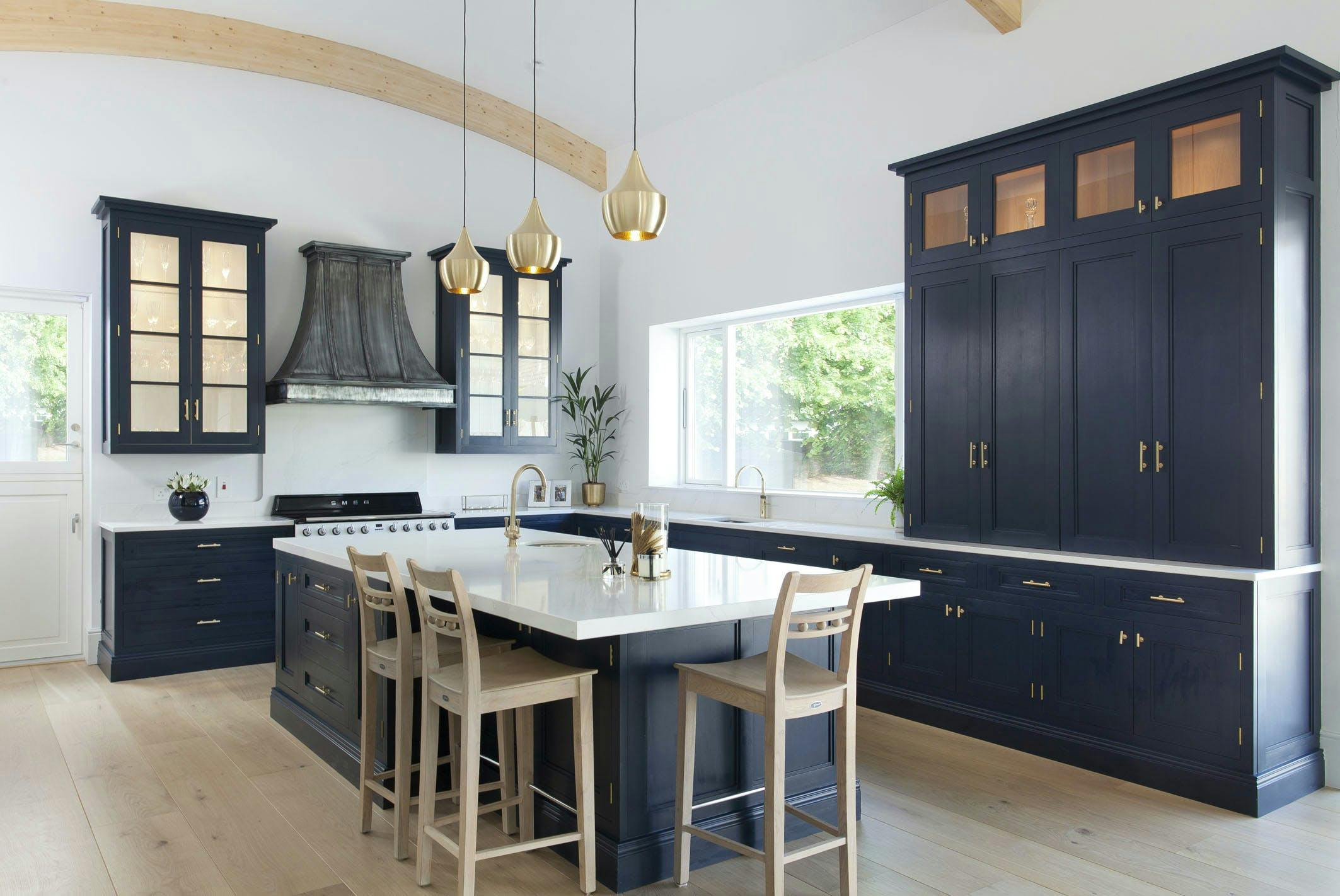 The Top 7 Kitchen Makeover Trends
Gone are the days when kitchens were hidden away in the most secluded parts of the home, with linoleum floors and formica cupboards that overlooked inner courtyards. Modern lifestyles require more durable and attractive materials, and with the popularity of TV shows, such as Bravo's Top Chef, kitchens have become the focal point of our homes.
Kitchens are responsible for a large part of the budget for home renovations. It is also the room that provides the greatest number of customization options in new-build projects. Today, we are reviewing the top interior design trends for kitchens:
1. Open space kitchens that open into the living room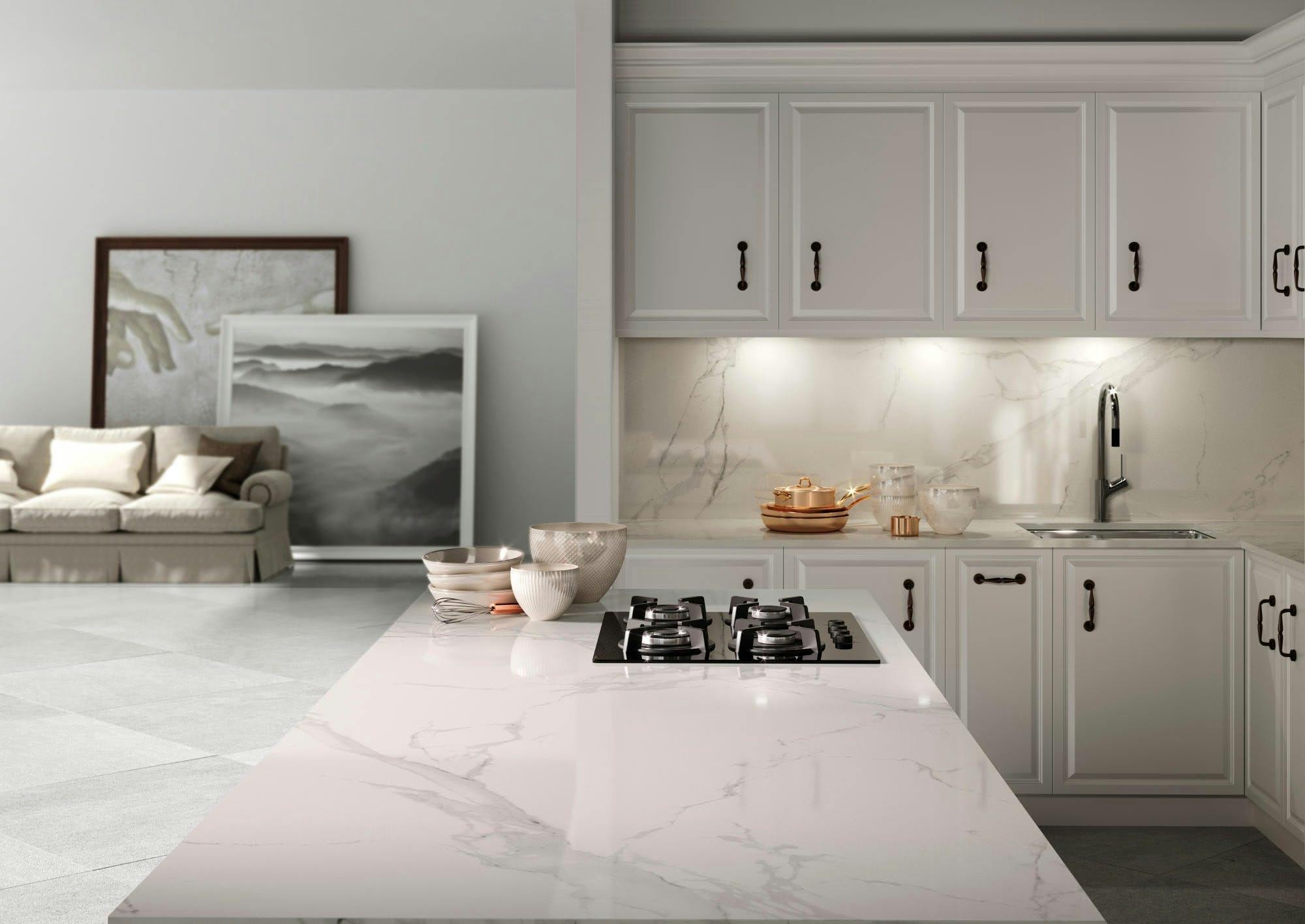 Modern kitchens are taking over the living room to become the heart and soul of the home. From kitchens that are completely integrated into the living area to other semi-open designs with industrial-style sliding doors, the aim is to achieve a spacious, open air-feel. It's a space for living in, for sharing a glass of wine while cooking or enjoying a meal around the kitchen table with friends. This trend calls for a better-maintained and tidier space since it is in everyone's open view. It also entails decoration that is in harmony with the rest of the home.
2. Continuity in material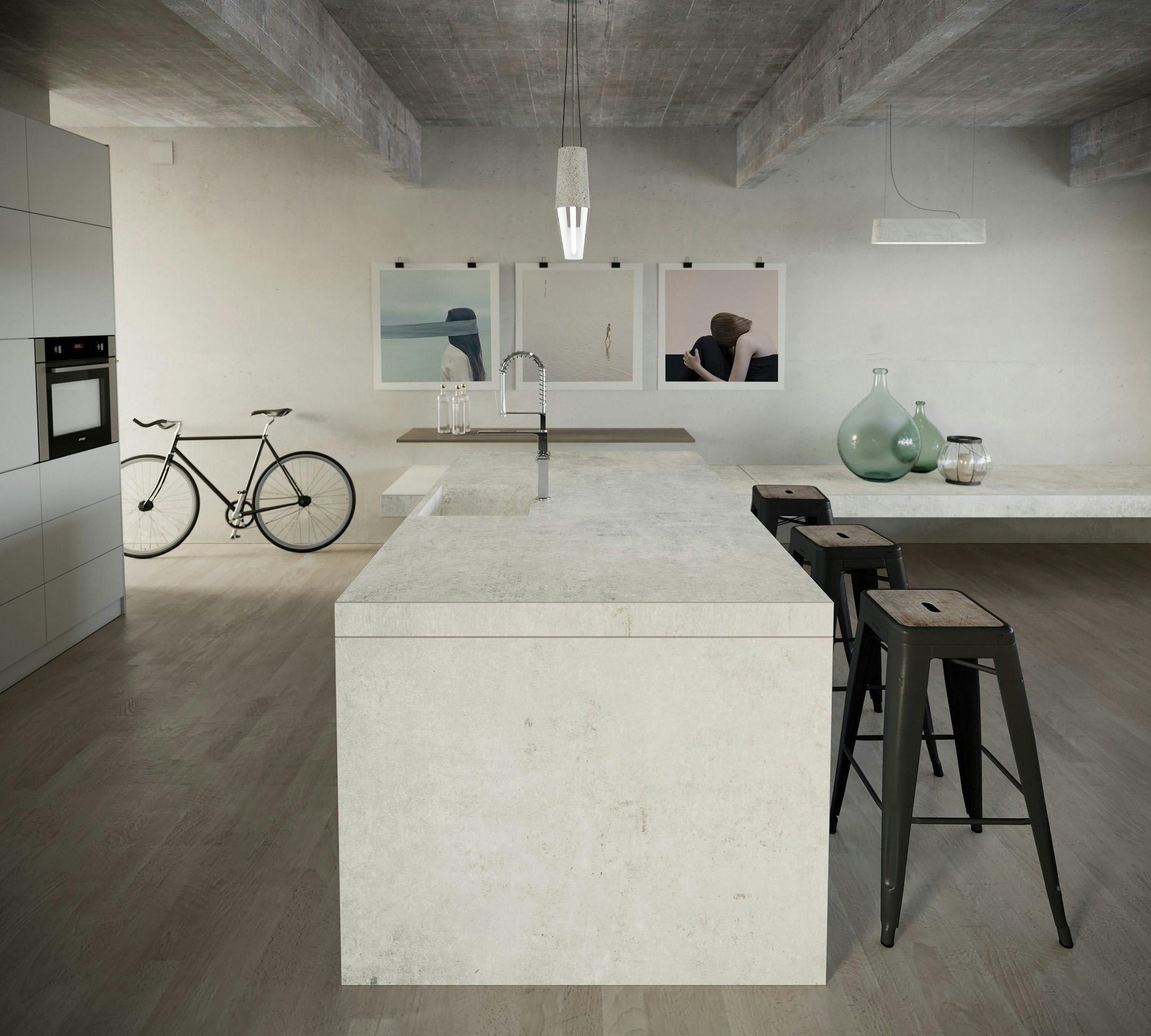 Dekton by Cosentino Lunar Countertop
Open-plan kitchens also call for continuity in materials. We often see how hardwood floors in the living room flow seamlessly into the kitchen area. The same effect can be achieved by panelling the appliances and by using paint, wallpaper or exposed brickwork that unify the walls. The Dekton Lunar kitchen provides this type of continuity.
Among the flooring materials perfectly at home in the dining room, micro-cement and hydraulic mosaic tiles remain in fashion. In the latter case, the mosaic may serve to provide continuity or to define a space (for example, the dining area).
3. Natural or raw finishes: wood makes a comeback
After several years of very minimal designs with an overkill of white and steel kitchens, natural finishes are currently in vogue. ConsumersWe want lived-in, welcoming kitchens and cozy kitchens in natural materials like wood--if it has grains and flaws, even better.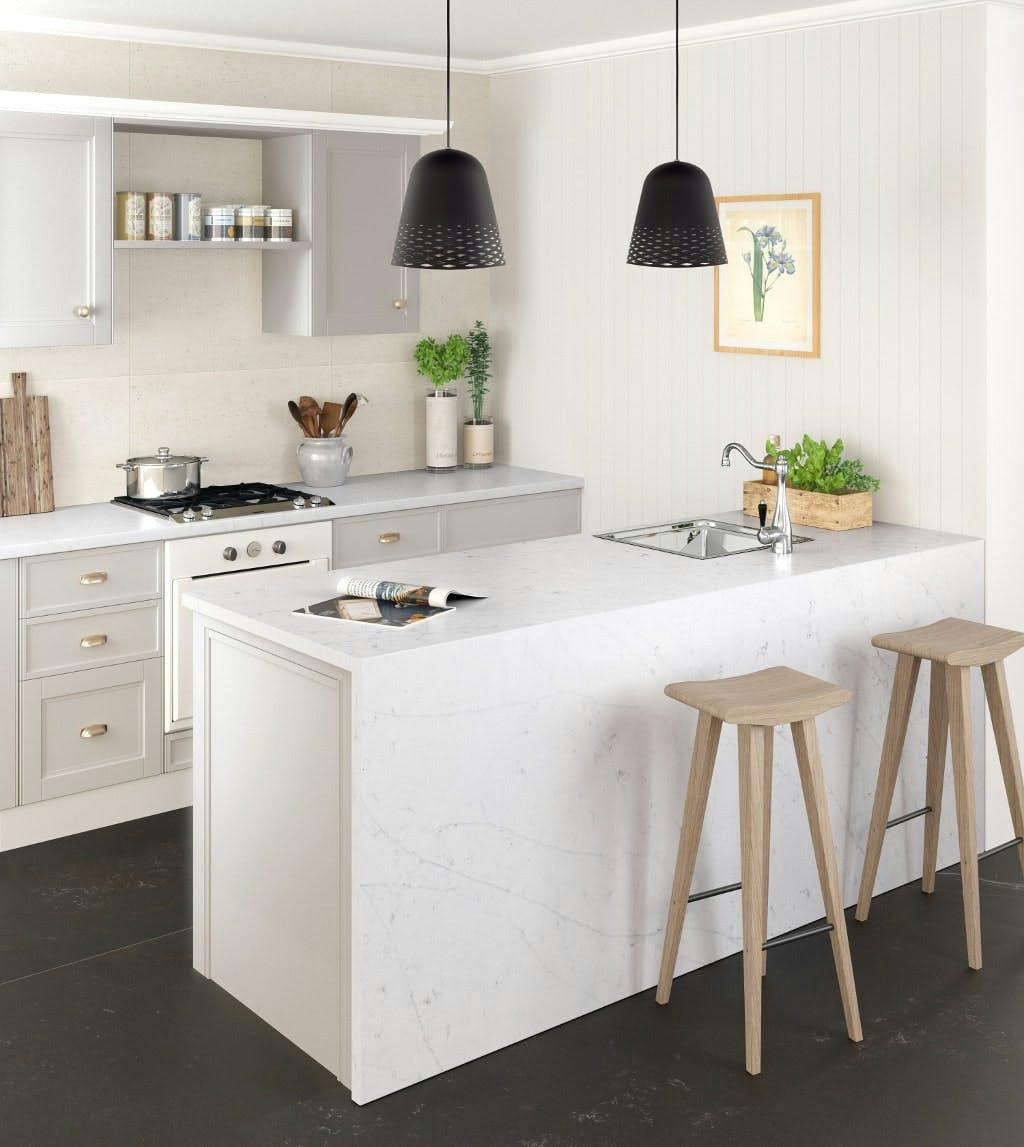 Silestone by Cosentino Statuario countertop
Dark shades of stained wood are also increasingly popular. Finally, wood lacquered in graphite grey or black are the ideal complement to the industrial look.
4. White marble countertops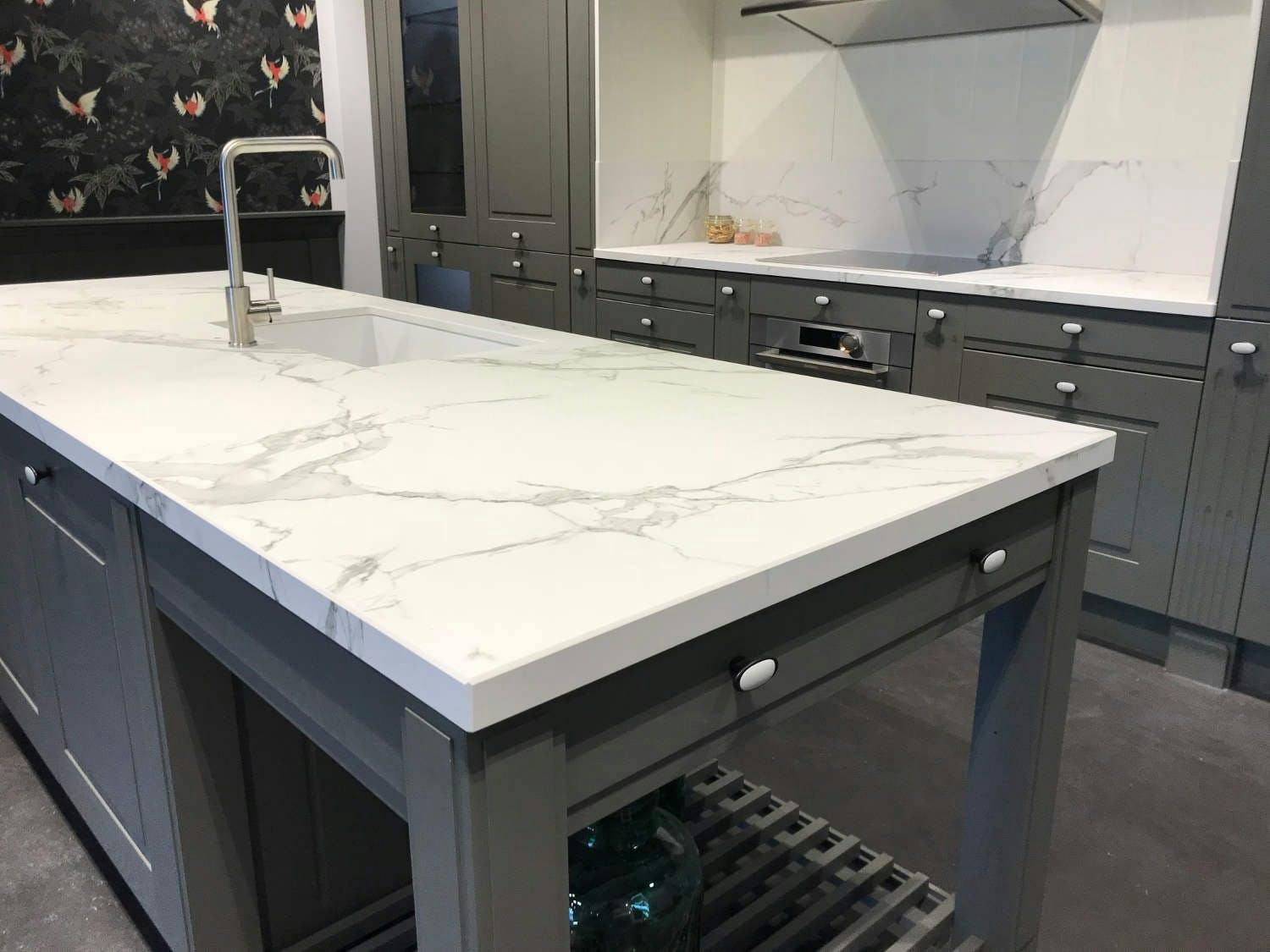 Dekton by Cosentino Aura 15 countertop and front
Just as in fashion, it's not unusual to combine an inexpensive suit with a designer handbag, and kitchen decoration follows this same trend. With a prudent quote, you can enjoy an economical kitchen that looks good and then pull out all the stops with the countertop. The countertop must be of a high quality to withstand daily use and to also bring a little cachet to your kitchen. White marble countertops are in fashion and give off an air of stateliness. But there's also black to contrast with the natural, untreated wood. Dekton is a wonderful way of bringing a splash of sophistication to one's kitchen. Colors, such as Taga or Bromo from the Stonika and Industrial collections, are especially on trend right now.
5. Luxury details in black and gold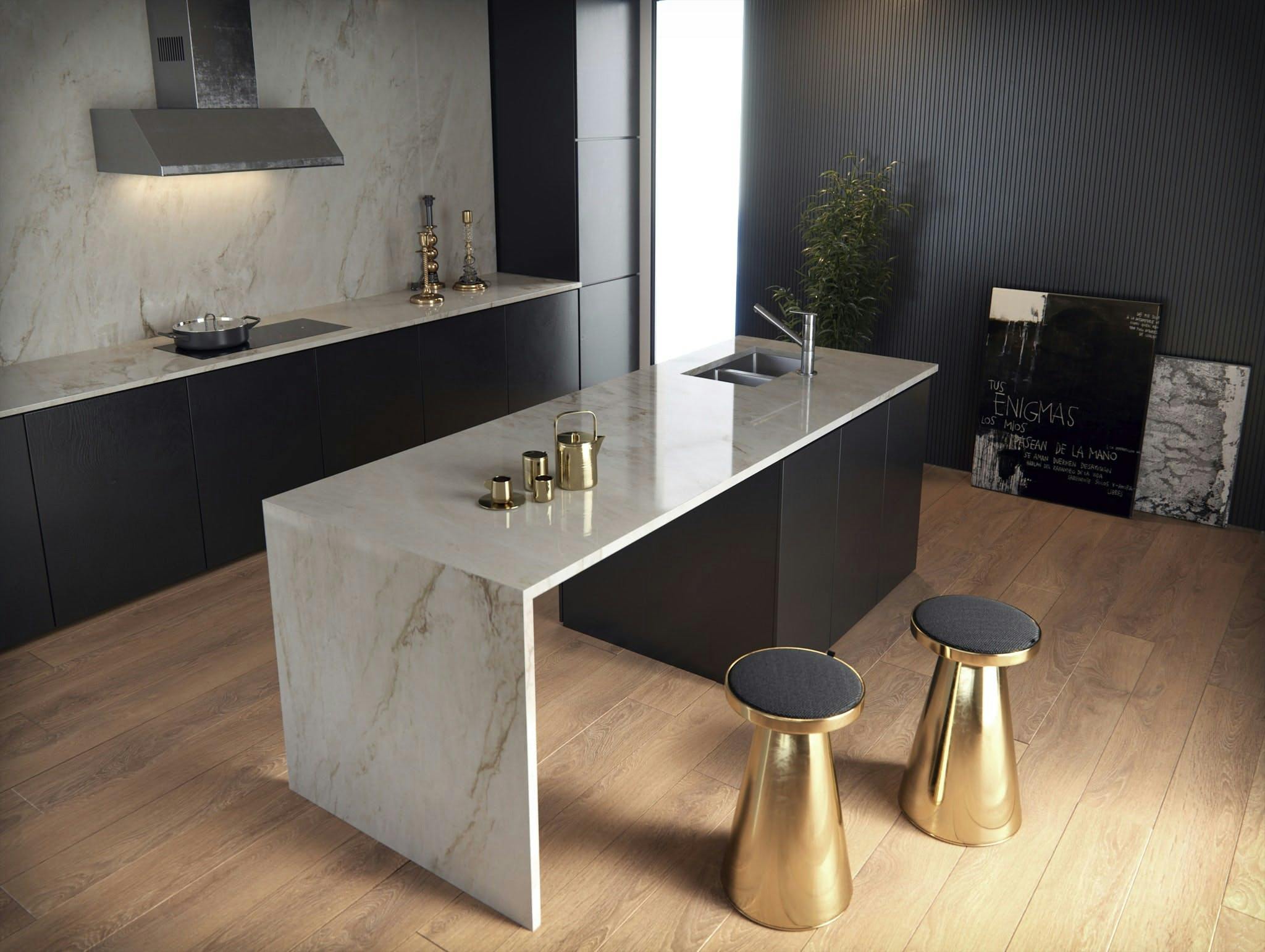 Sensa by Cosentino Taj Mahal countertop and front
The kitchens of today exude elegance and luxury. Black and gold are the perfect pairing for this blend of industrial and mid-century look achieved by combining cupboards in black lacquer with a few hints of gold. Gold is seen in the taps (copper has gone out of fashion) and also in the decorative lamps typically found in the dining room. Sensa's Taj Mahal natural stone embodies this with its combining of black, white and gold.
6. Accessories hidden away out of sight
As part of the search for harmony and continuity, everything that sticks out and is not aesthetically appealing is hidden away. Handles have given way to handle-less options. Kitchens with handles now have a vintage feel. Cosentino has developed the Dekton Slim collection for covering furniture with a minimalist concept that is the perfect reflection of this trend. Ordinary appliances, such as range hoods, are also hidden, creating an ambiguous space with little hint of it being a kitchen. More powerful appliances boasting state-of-the-art technology have made possible the miracle of a fume-free kitchen. New systems absorb fumes and smells without the need for a range hood over the cooking area.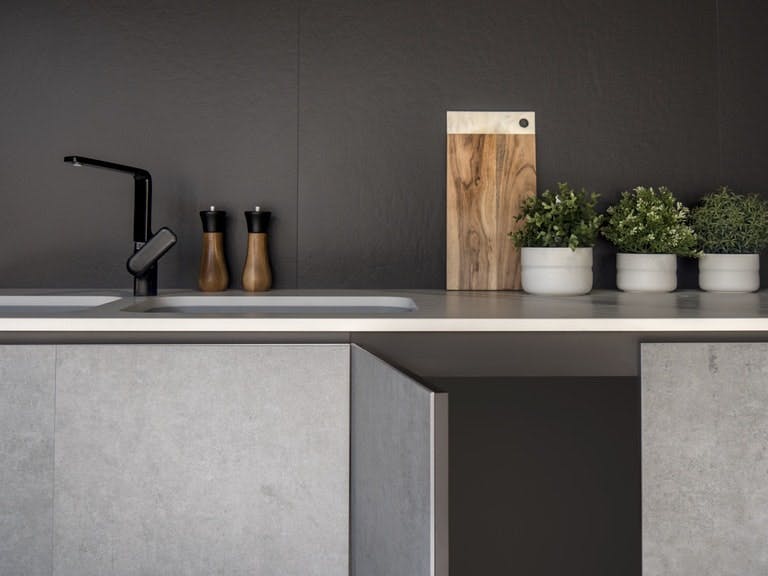 Cladding with Dekton Slim 4mm
7. Industrial style as never before
The latest trend that will remain popular in the kitchen is industrial style. While it's not so prevalent in the rest of the home, an industrial look ensures splendour in the kitchen. These are its identifying traits: exposed brick walls, large glass doors with steel panels and factory-style ceiling lamps.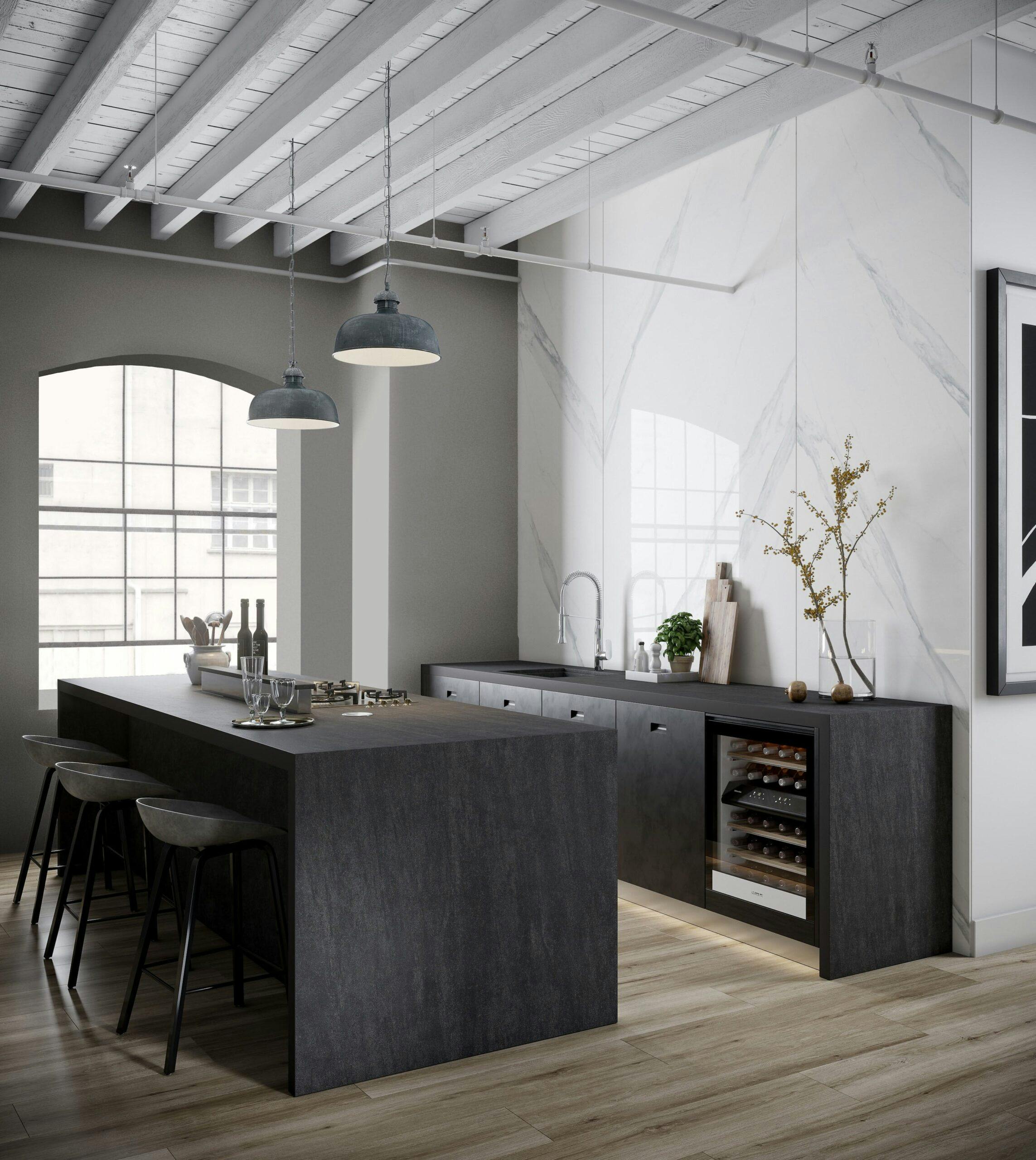 Dekton by Cosentino Bromo counter
Kitchen appliances inspired by top chefs' kitchens bring back the functional aspect of days gone by - such as large gas hobs and XL ovens - and are in perfect keeping with this industrial style.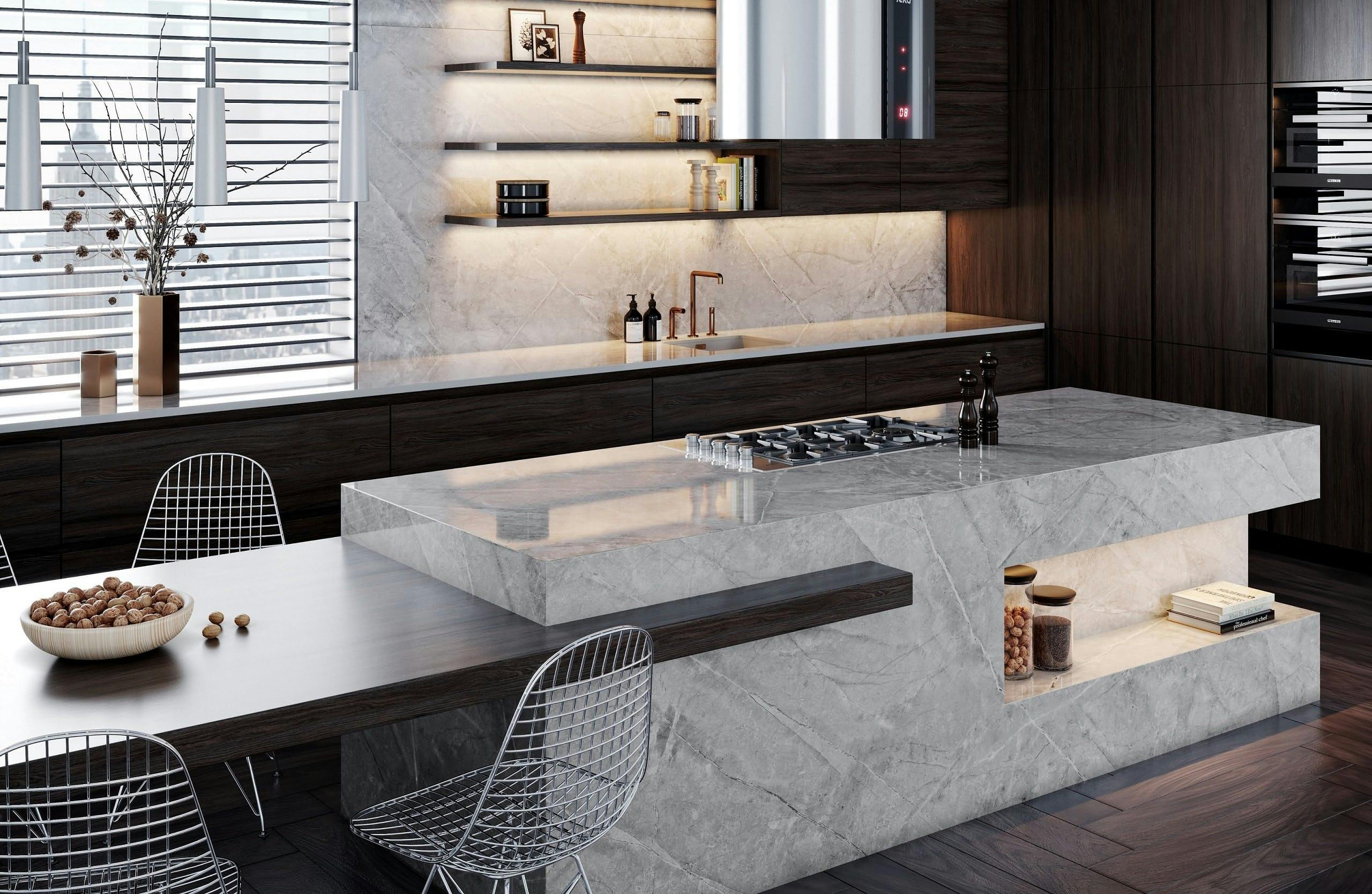 Dekton by Cosentino Sogne countertop and front
For more inspiration for a kitchen renovation,visit a Cosentino showroom by searching the Cosentino showroom finder.