Cosentino Flagship Project
ToHA: The monarch of the Tel Aviv skyline
by Ron Arad & Avner Yashar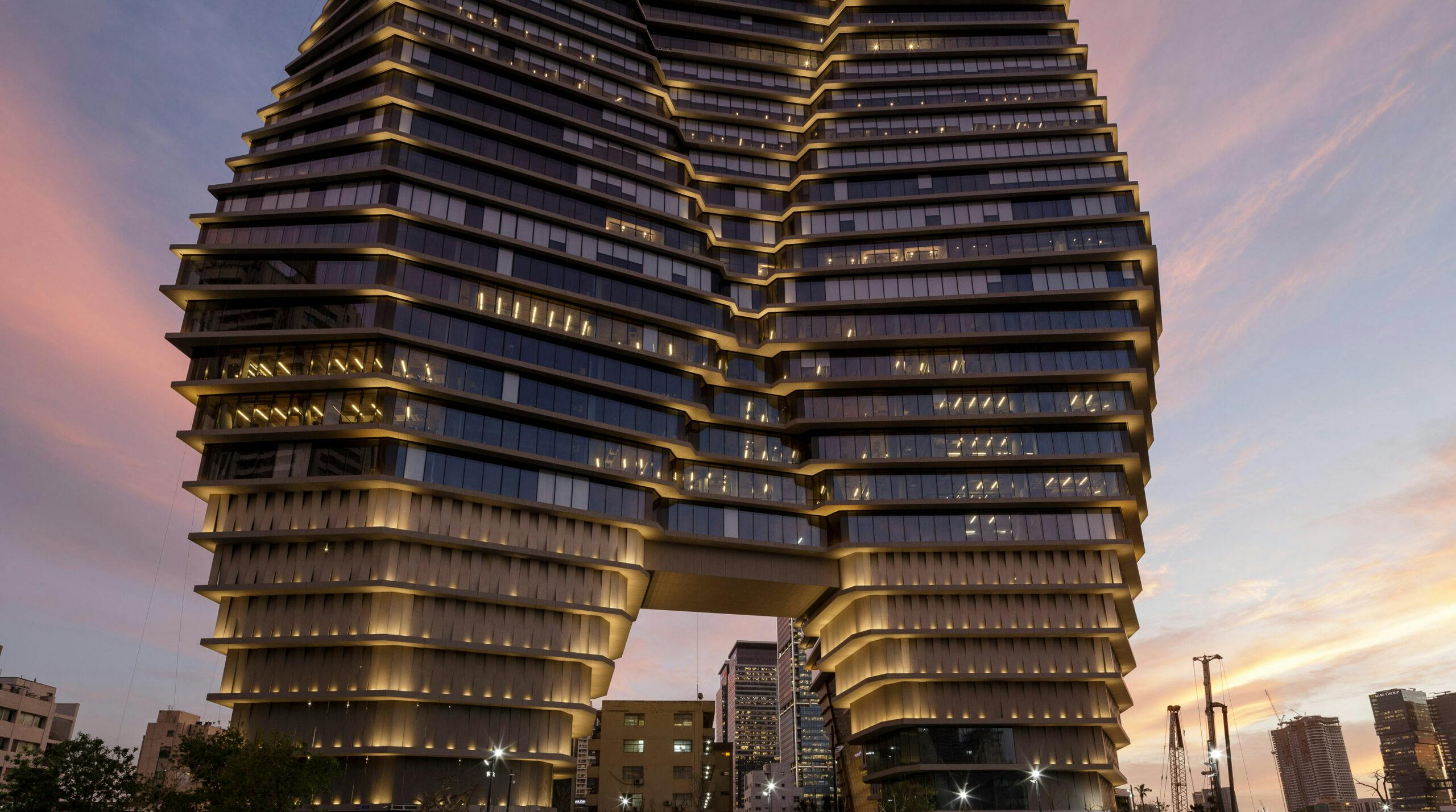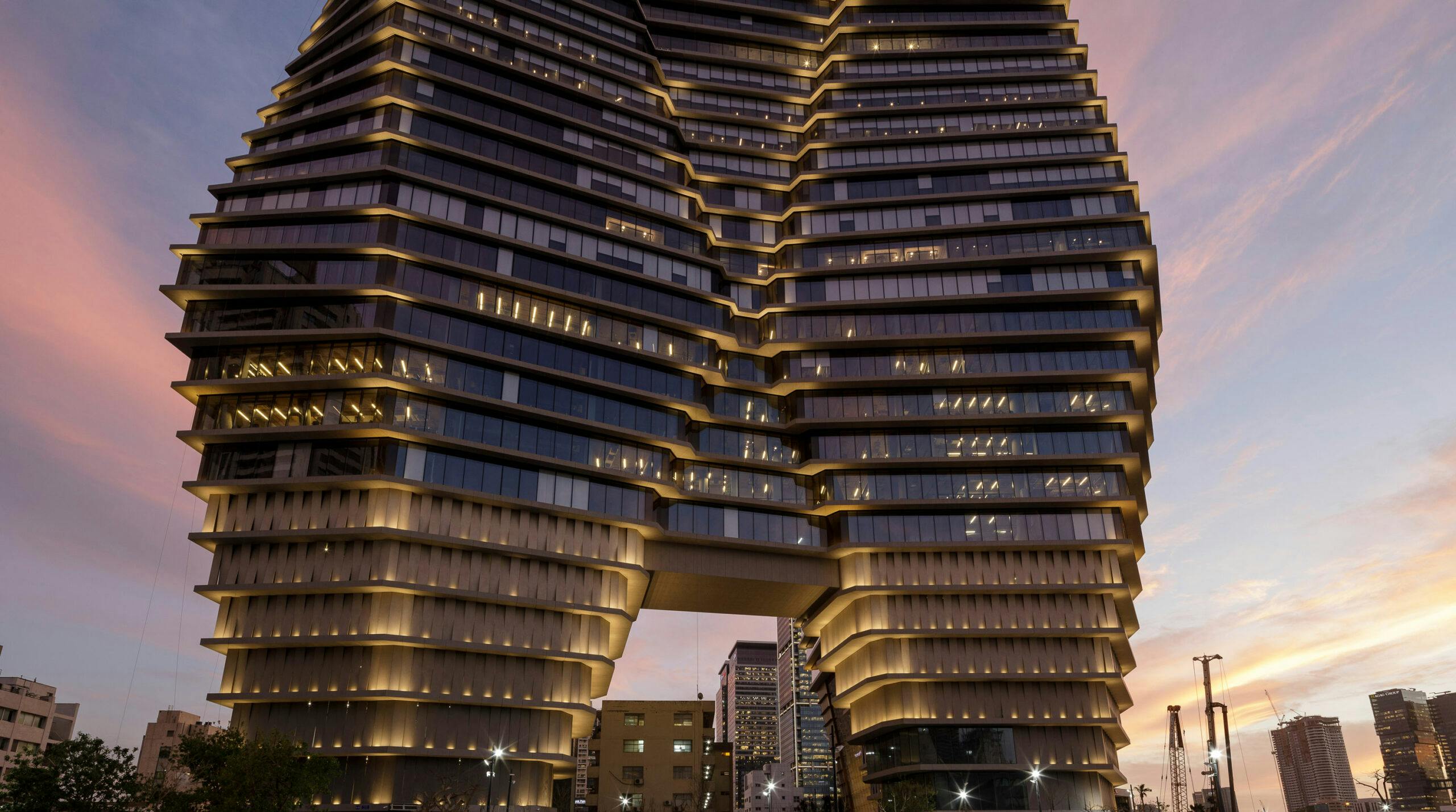 Location
Tel Aviv, Israel
Material
Dekton | Silestone
Colors
Soke, Sirius, Strato, Zenith, Kadum, Spectra, Custom colors
Architecture/Design
Arad Architects, Yashar Architects
Designer
Guillermo Conté Barceló
Collaborators
Buro Happold Engineering, Israel David Engineering (structural engineer)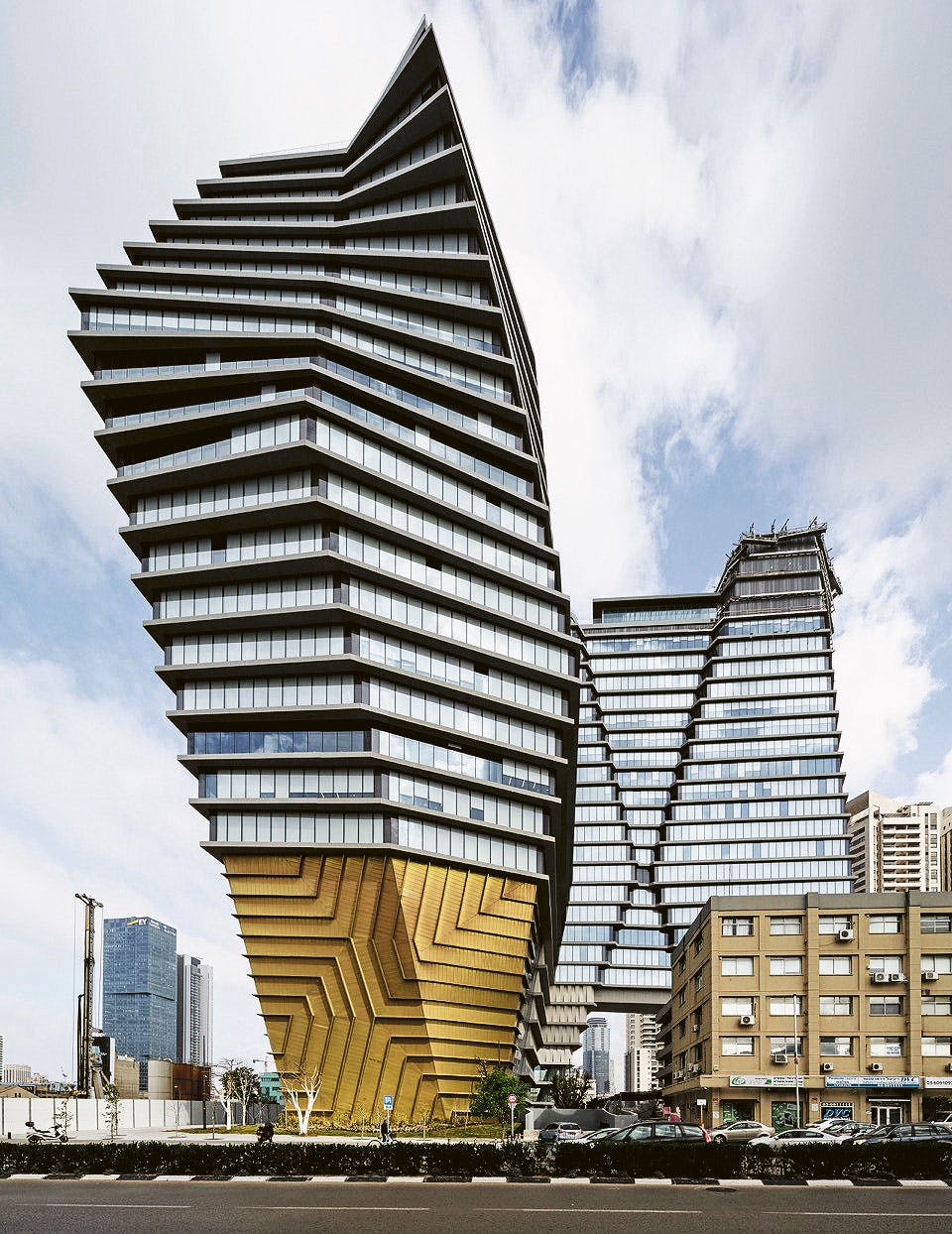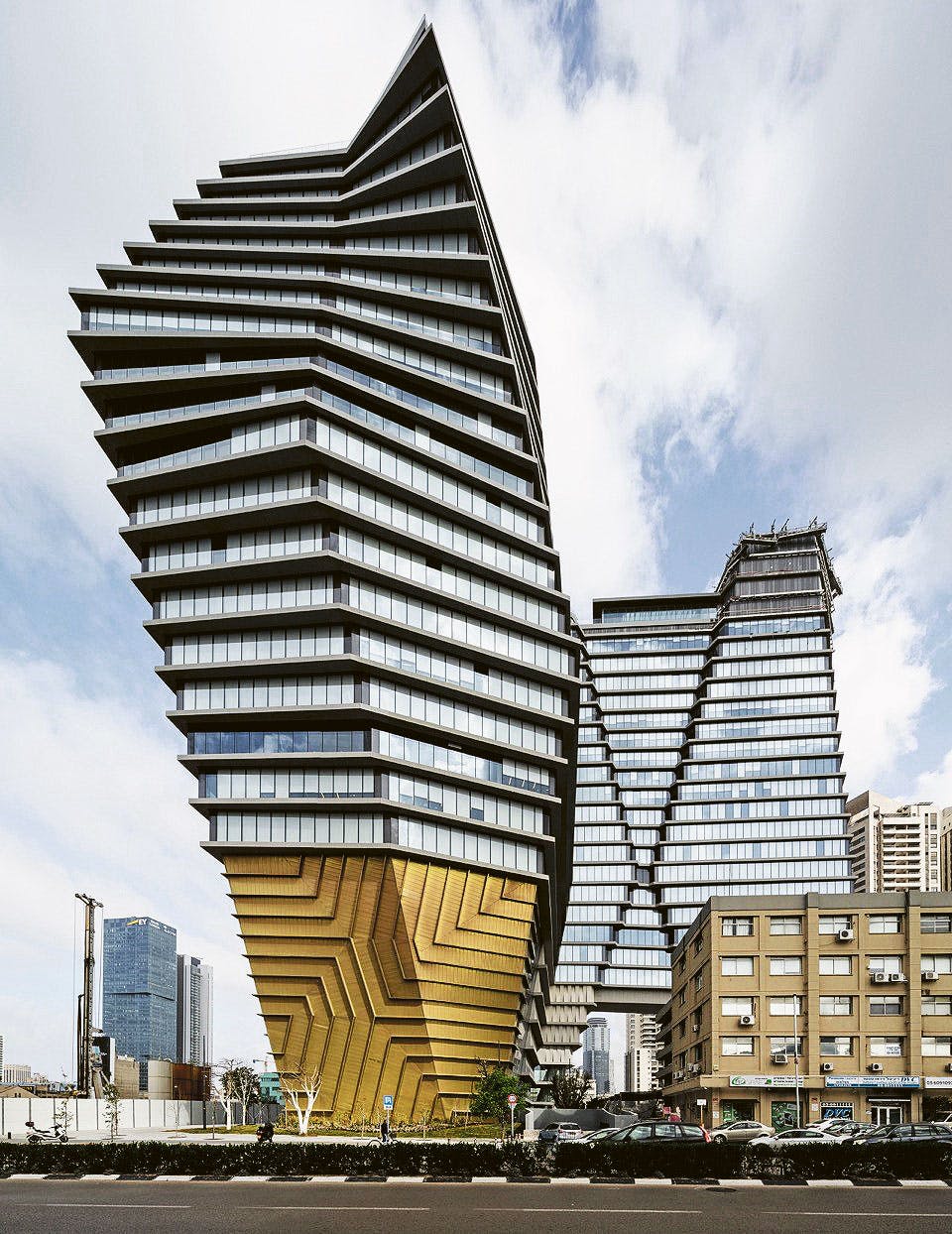 Facade, flooring, elevators, interiors, and more...a dream brought to life by over 28,000 m2 of Dekton.
Located in the centre of Tel Aviv at the junction of two shopping streets, the ToHa building reaches 29 stories high. Its unique, faceted profile, inspired by the geometry of an iceberg, was designed by Ron Arad together with Avner Yashar's local team to house an office complex that includes a public garden, viewing point and restaurant.
Innovative and functional architecture, both inside and out
From a functional perspective, this ambitious project turns the traditional layout of an office block on its head, as it located the facilities on the ground floor to free up space at the top. This way, the upper levels can be dedicated to leisure and the offices sit from the seventh floor up, optimizing access to natural light and stunning views.
The technical foundations are clad using a unique ventilated façade system that alternates the orientation of intersecting Dekton® panels. This application allows for the passage of air between the large-format (320 x 70 cm) plates and creates a uniform frontage that gives texture and depth to the elevation. Cosentino also offers the opportunity to custom-make a personalized palette of six colors, based on the Strato model, that create a progressive color gradation from the lower part upwards.
Interior and exterior: A balance of light and visual continuity
Inside, a huge 30-meter atrium acts as a vestibule and meeting point. The offices face outwards, through a glass façade, and inwards towards the central patio lit by a large light well.
Finishes have been carefully chosen to create a comfortable workplace and coherent corporate image. The possibility to produce large-format Dekton pieces for floors, walls, and ceilings minimizes jointing and maximizes visual continuity.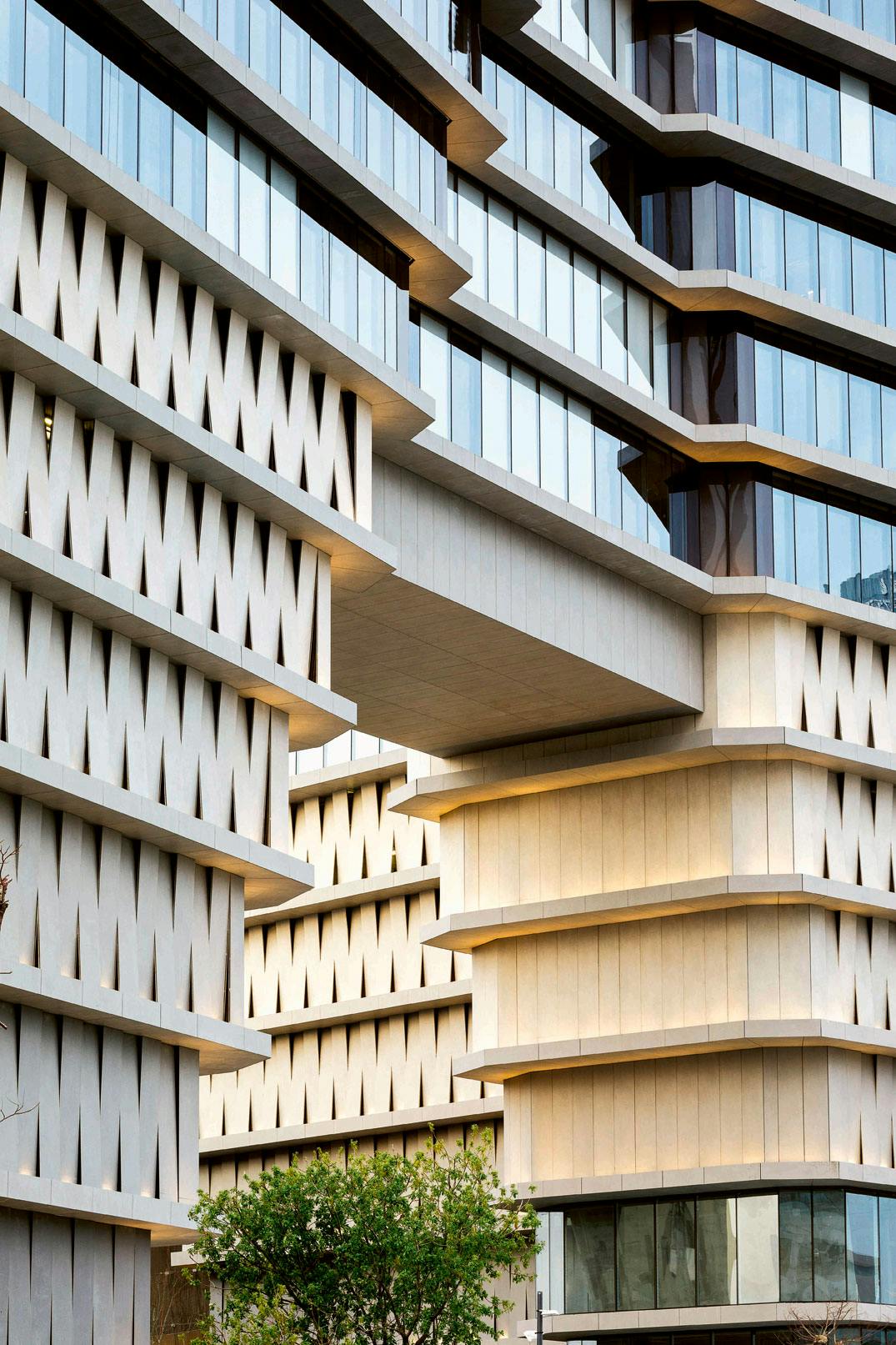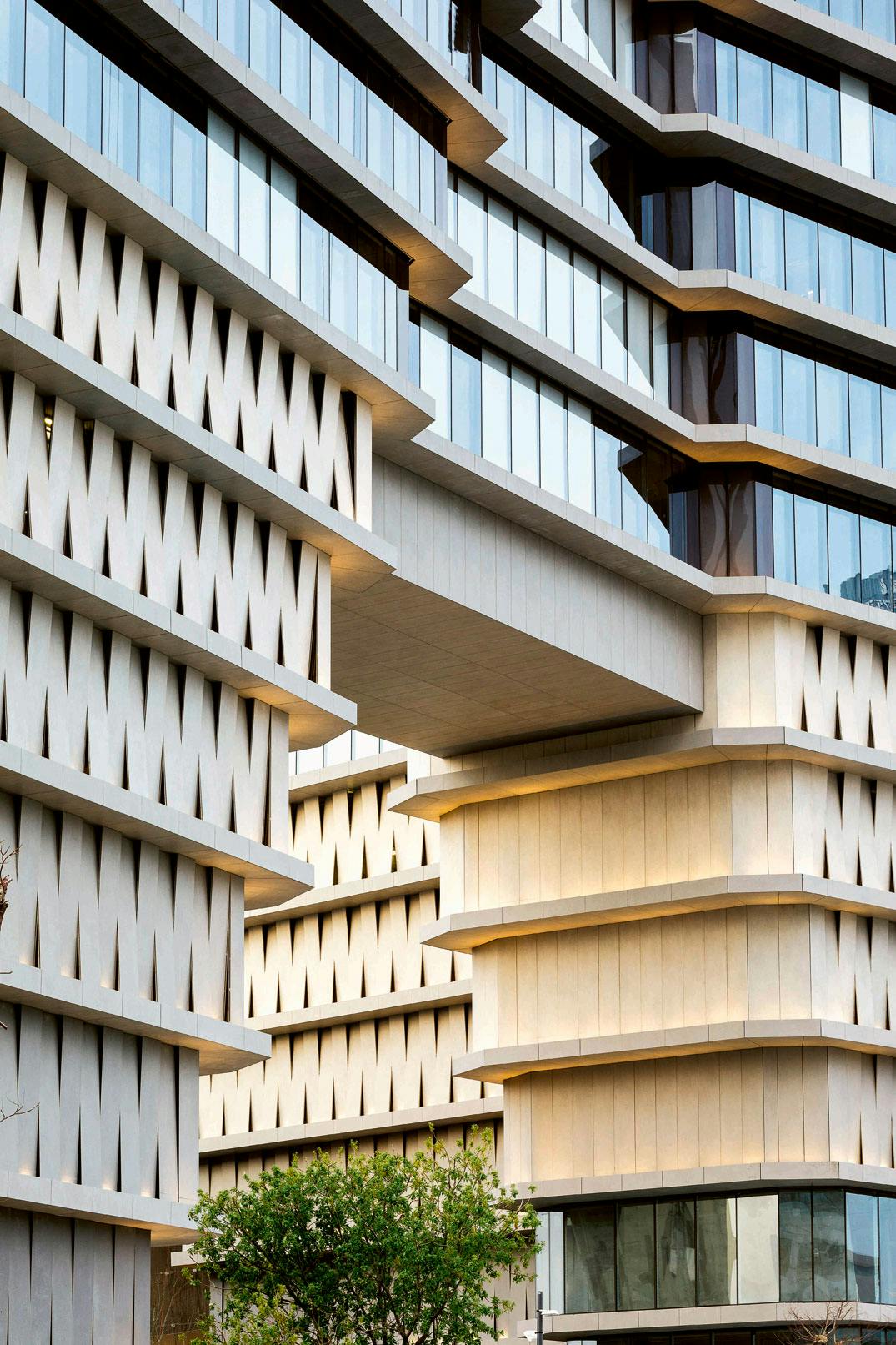 ``Dekton has proven its credentials as the perfect material for architects in achieving any project goal``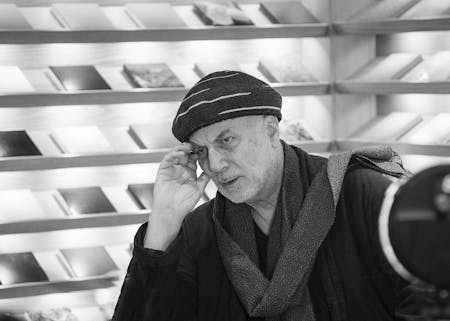 Ron Arad
Architect
Cosentino's materials used in this project

Related flagship projects